Delhi to Rishikesh Road trip Story
Rishikesh is well know for its white river rafting, It offer a lots of activity which attract the spirituality as well as adventure seekers. Rishikesh attracts lots of international and domestics visitors which make Rishikesh is one of the most popular tourist destinations in northern India. Due to it's cozy weather, it is become a great destination for a mini-honeymoon.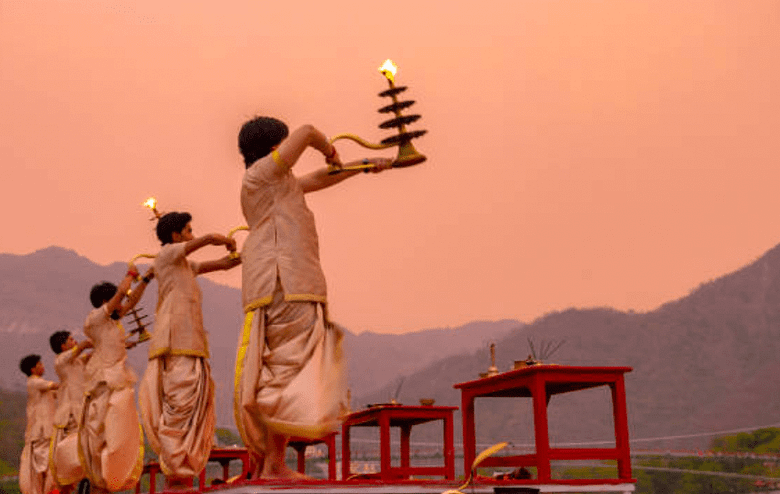 Ganga AartiLakshman Jhula
How to reach Rishikesh from Delhi by Car :
This place experiences a pleasant climate which is only 264 Km far from Delhi, Here temperature does not exceed 35°C even in summers and in winter you will get below 8°C which makes this place ideal for all throughout the year.
You can reach Rishikesh by driving yourself and also take cab or bus. We planned to checkout this place without any advance planning. It took us 6.5 hrs to reach from Delhi. We took NH 334 which is the shortest route to reach. You will get picturesque surroundings in this route which will give you a pleasant road trip experience. We recommend to start your journey early in the morning, So that you can stop at the dhabas in Meerut for a mouth watering breakfast.
Way to RishikeshWay to Rishikesh
At this route, you will get tolls and regular Delhi to Rishikesh traffic, but there will no severe congestion. Hence, we would recommend to check traffic once.
Route Map : Delhi - Meerut - Muzaffarnagar - Roorkee - Haridwar - Rishikesh
Where to stay in Rishikesh :
If you are planning your trip then make sure to book your hotel and camp well in advance.
In Rishikesh you can choose Camp and Hotel for your stay. We stay in Camp.
If you are planning to stay in Camp you can choose below camps for your stay
Camp Aqua Forest :
This is one of the well- known camping site we came across in Rishikesh. The staff are very good in nature and they offer an experiential stay from luxurious accommodation to delicious food.
Camp Crossfire :
This camp is surrounded by a picturesque view. At this camping site you will get deep Sal forest around. According to review and experience this is known for the best stay Rishikesh. Here you can enjoy classic services in the middle of the jungle. Here you can also enjoy musical evenings, kayaking, waterfall trekking, and so on.
Things to do in Rishikesh :
Here you can do multiple things starting from adventure activity, Holi sites and yoga. Here is I have listed few interesting things:
Water Rafting :
Rishikesh is very famous for its whitewater rafting. if you are planning to take rafting experience then try to book this in advance specially if you are travelling in the busiest day. As we have not planned our trip we didn't get a chance to take rafting there.
Ram Jhula & Lakshman Jhula :
You will enjoy walking at this place. We went there in the afternoon and there were not much crowd we get at Ram Jhula but at Laxman Jhula you will get it filled with people. You should enjoy the night view of Lakshman jhula. While Going to Ram Jhula you can also check out Ram Market where you can find shops selling everything imaginable.
Neer Garh Waterfall :
Neer Garh Waterfall is located deep in the green forestry which is around 5km from the city. You can drive to reach at this place, Roads are very nice and scenic. After reaching there you have to trek 1.5 km to reach at the waterfall. In the way to fall you will get Maggie, tea and food stall also, at the top of the fall you can have Maggie by taking the view of the fall.
Neergarh Waterfall Entry Fee :
Foreigner: 50 Rupees
Indian Nationals: 30 Rupees
Children: 20 Rupees
Neergarh Waterfall Times : 8:00am - 6:00pm
Best time to visit Rishikesh :
Rishikesh is weather friendly destination. You can enjoy this place in all the weathers. The best season to explore this place is October to February. This place also experience snow in the extremely cold temperatures, in between early October to mid November.