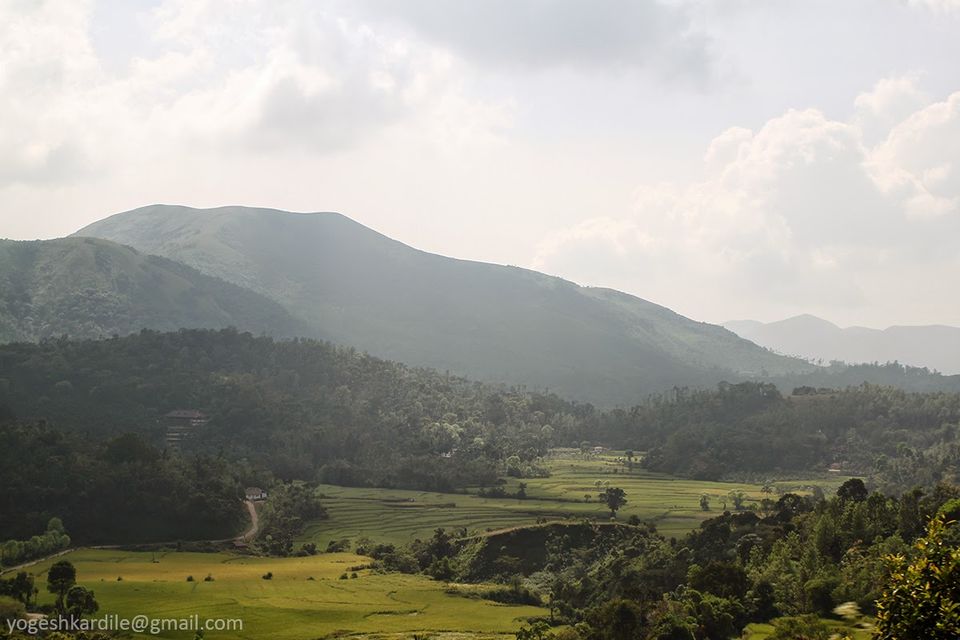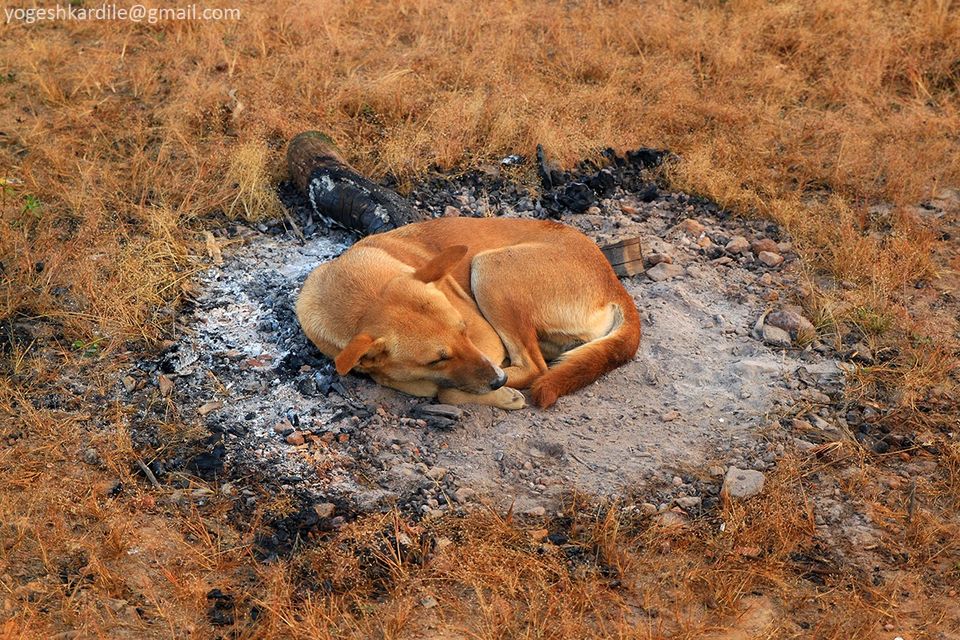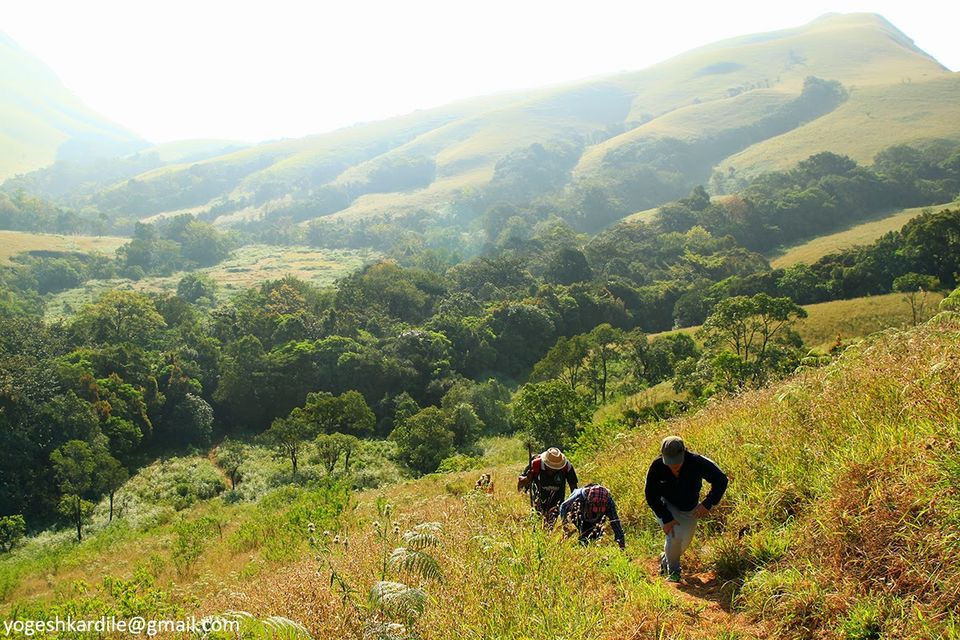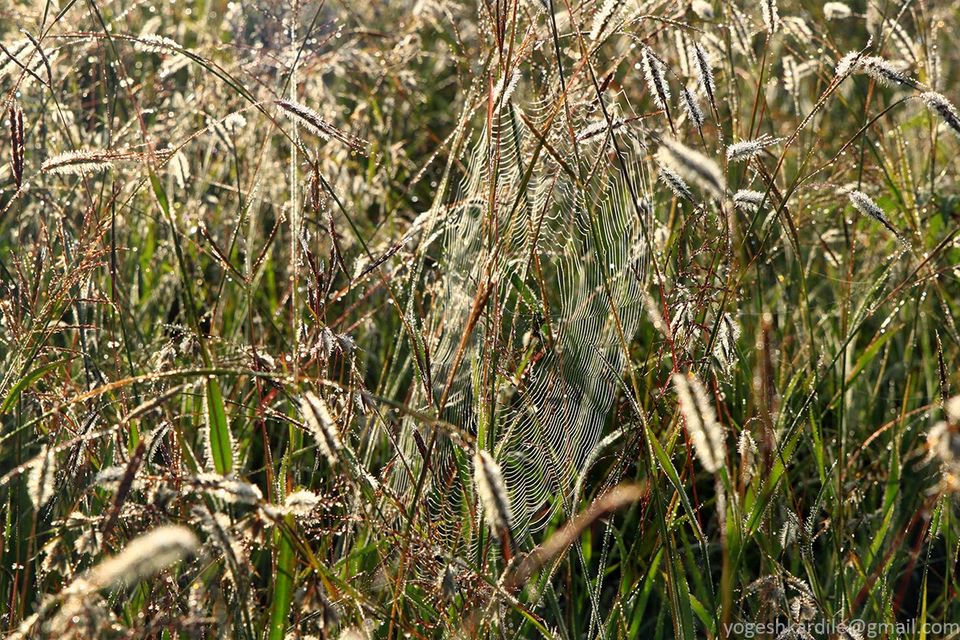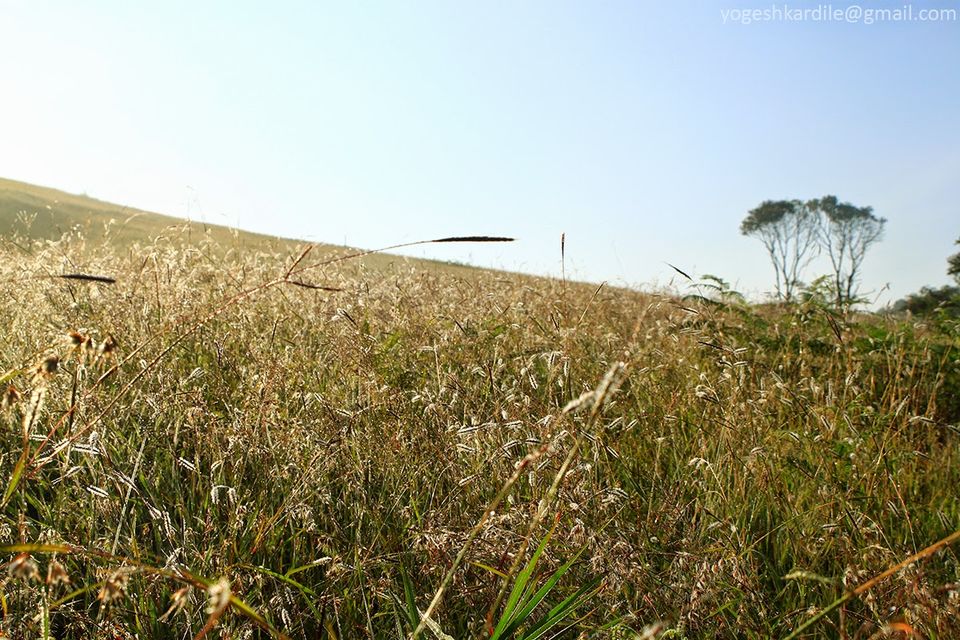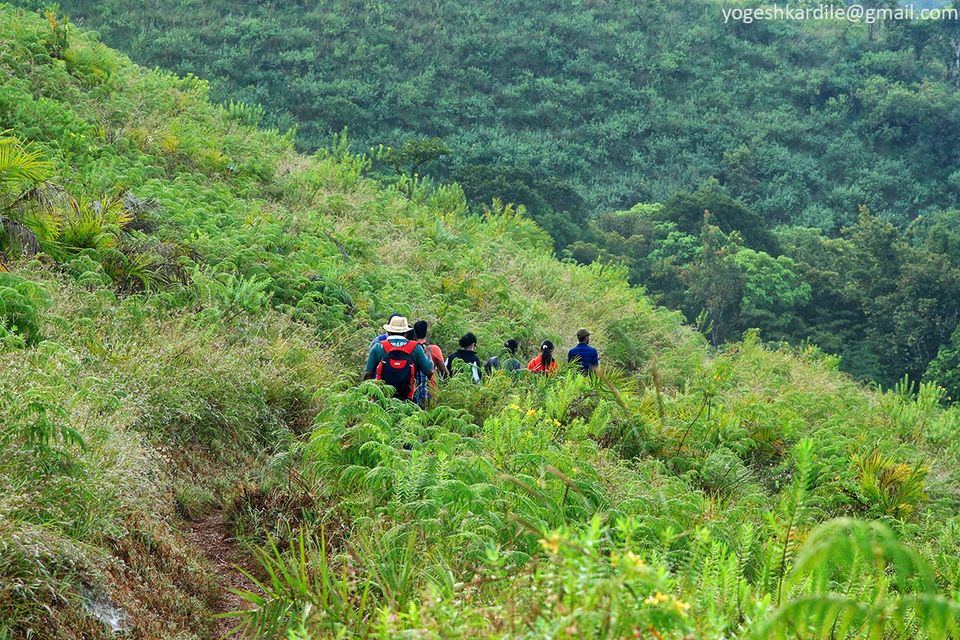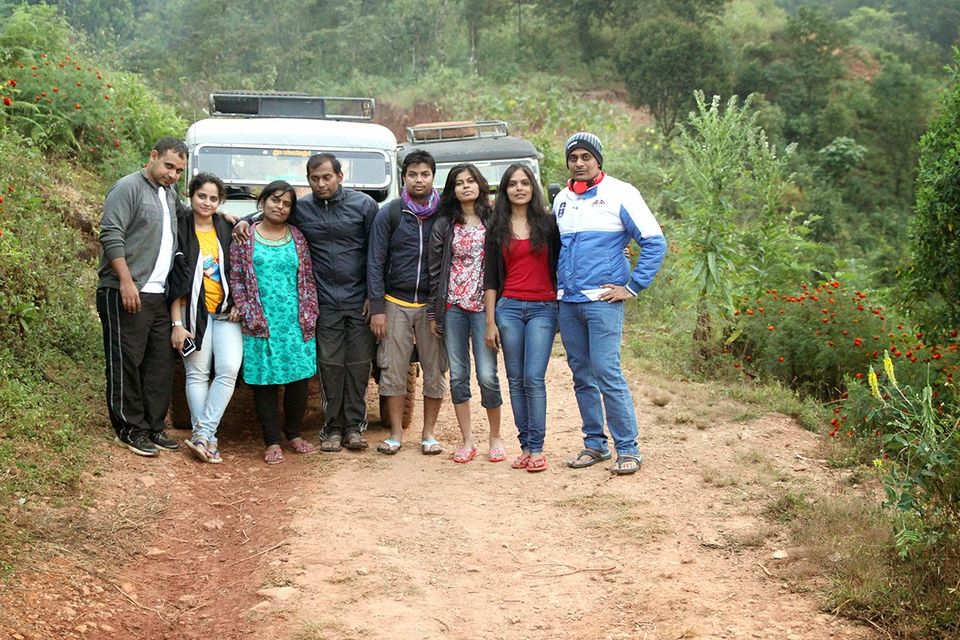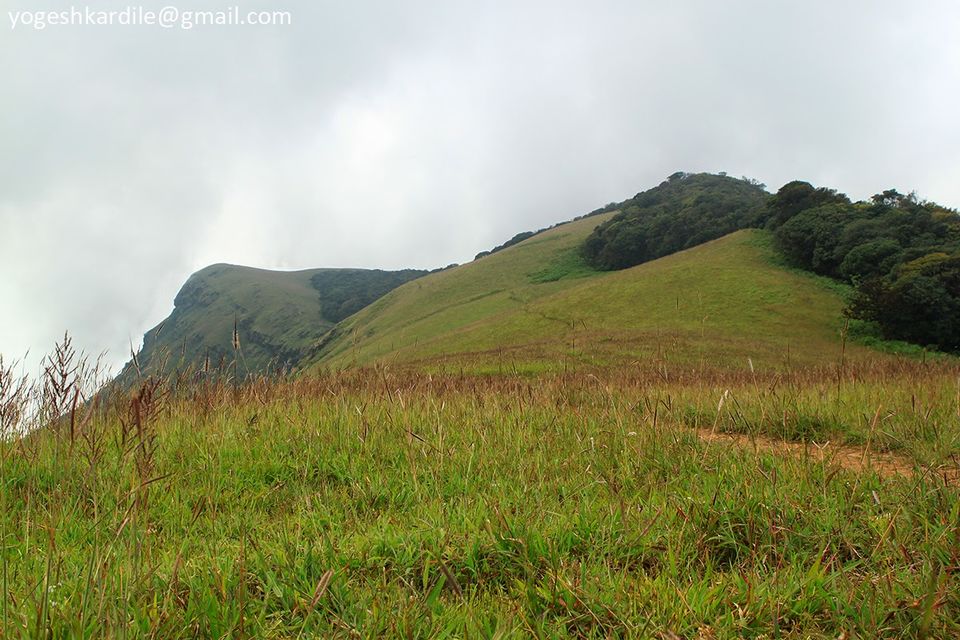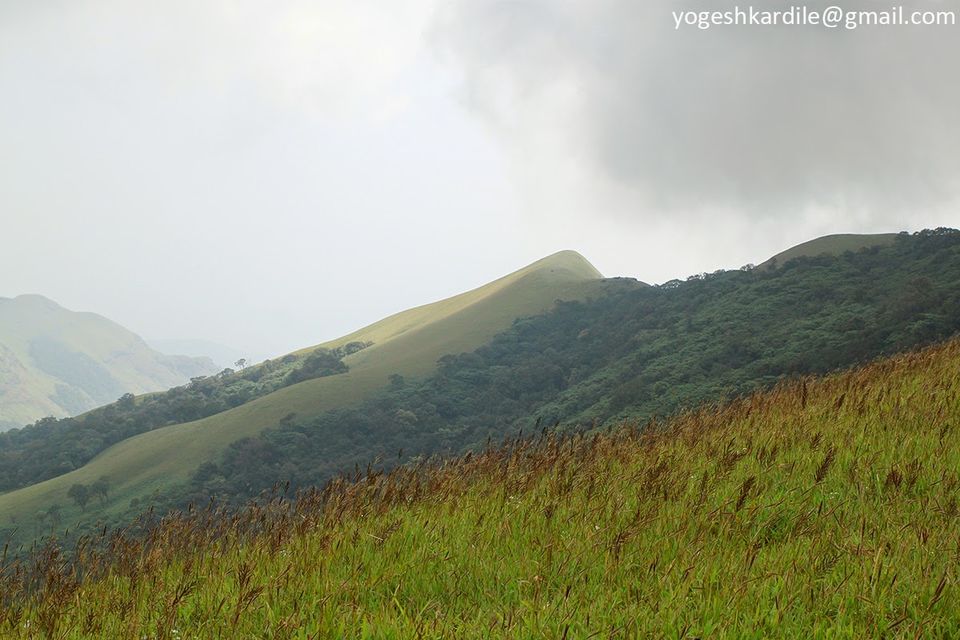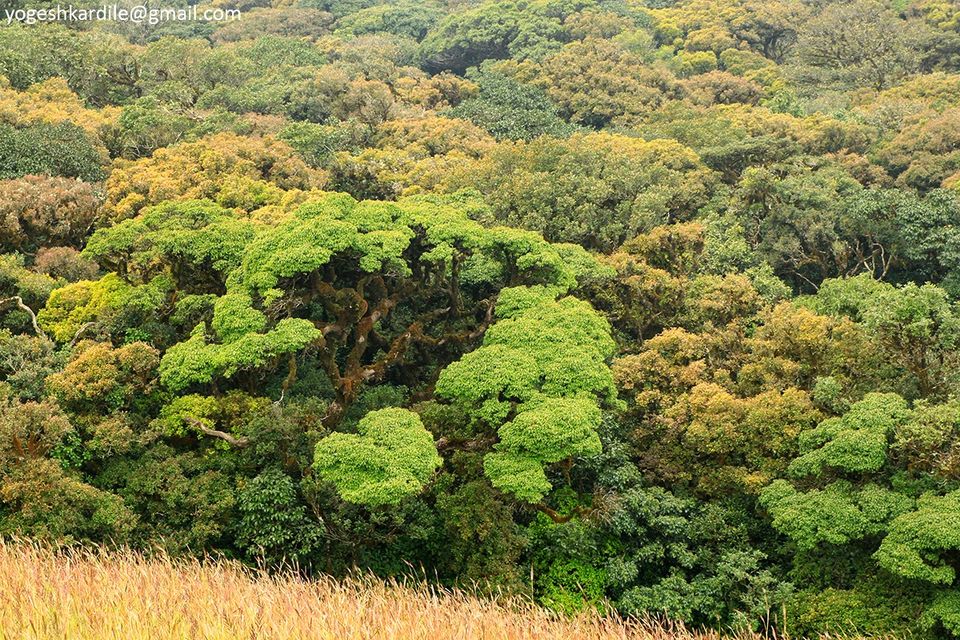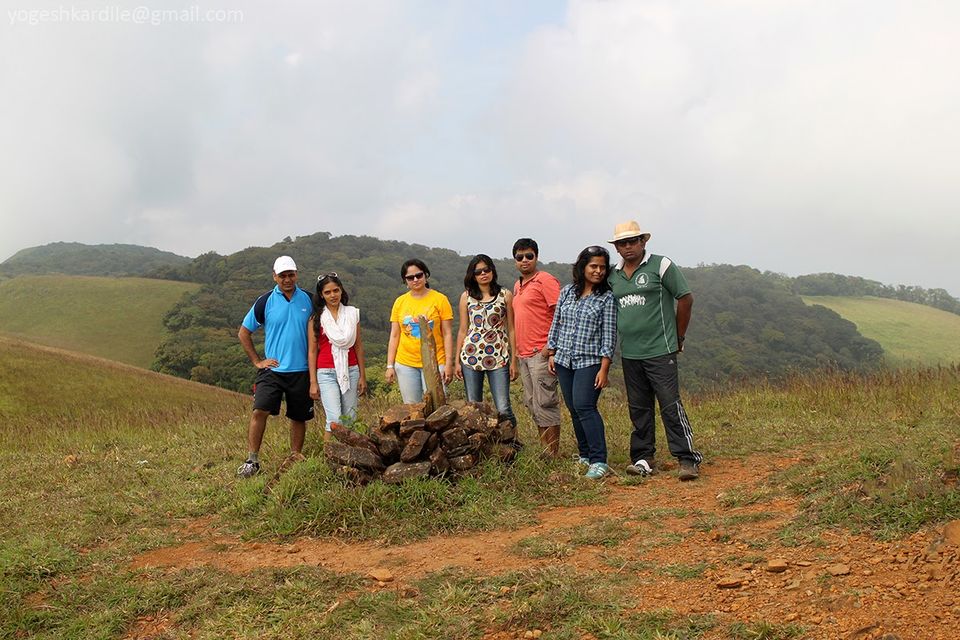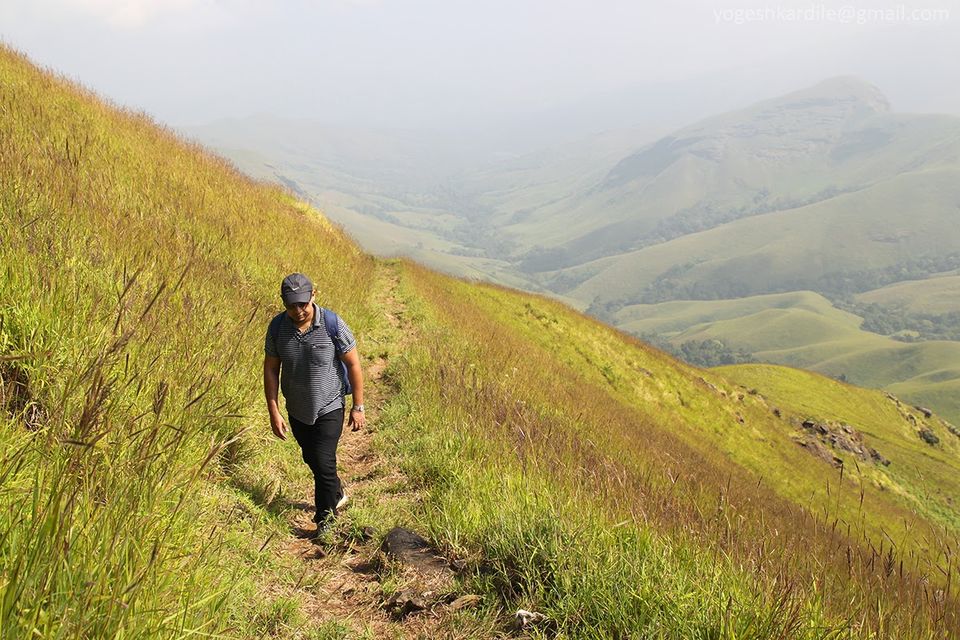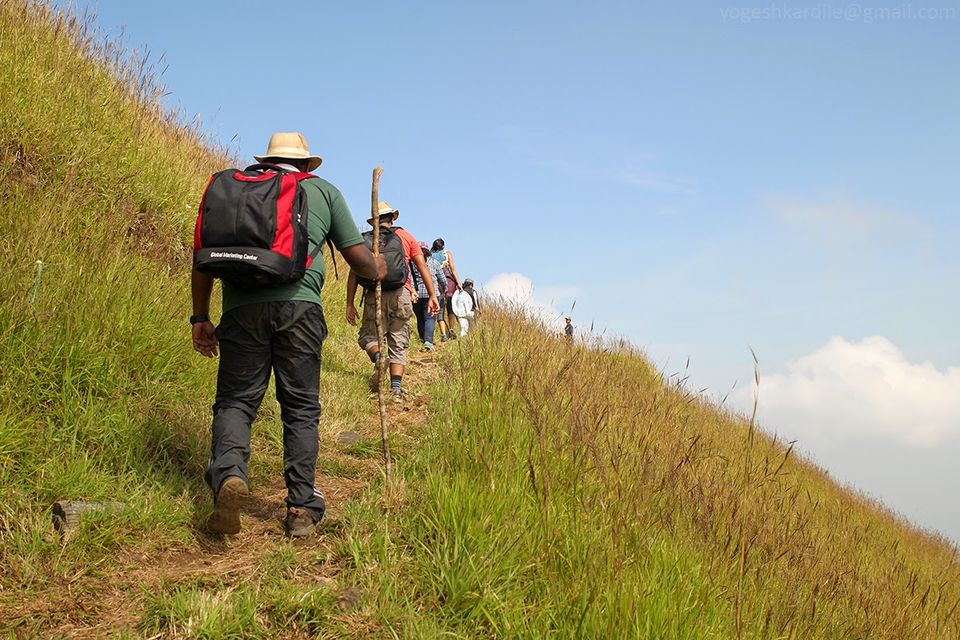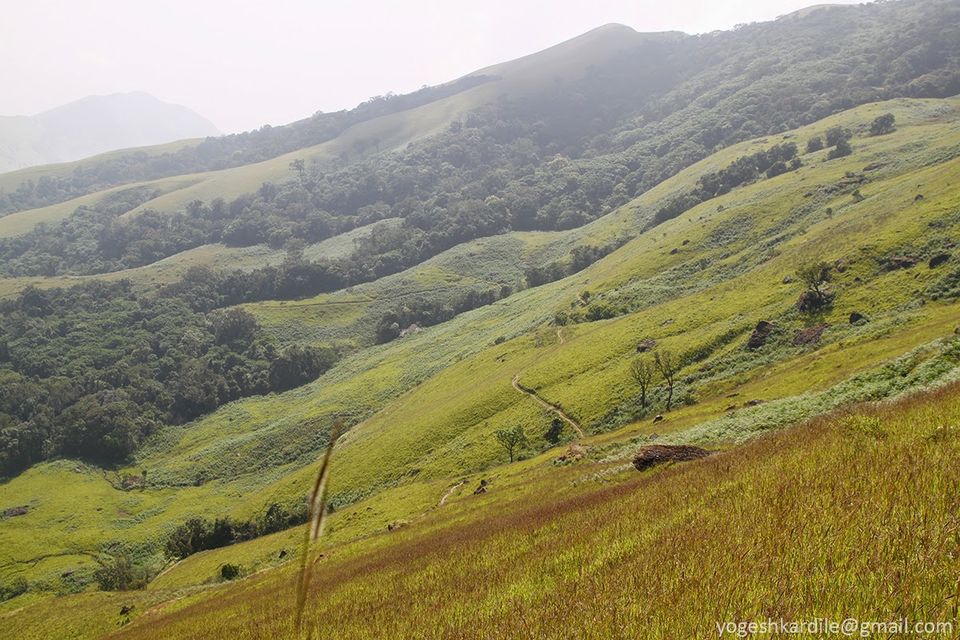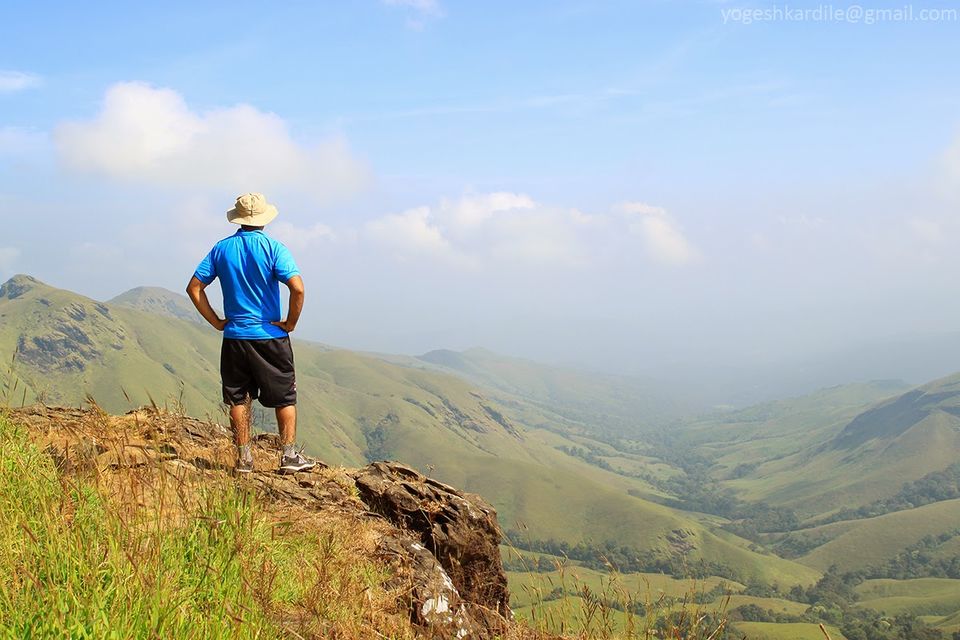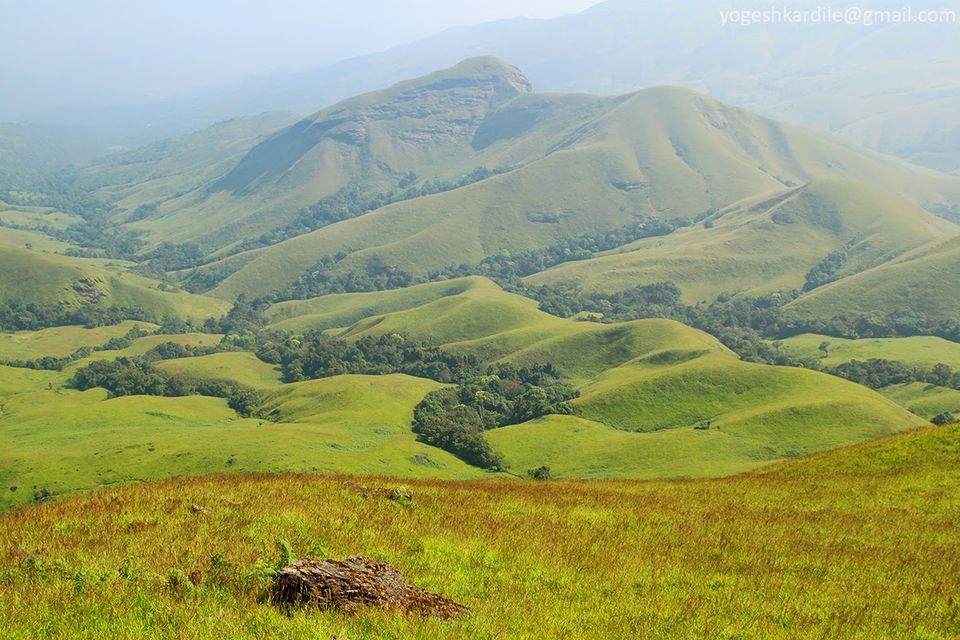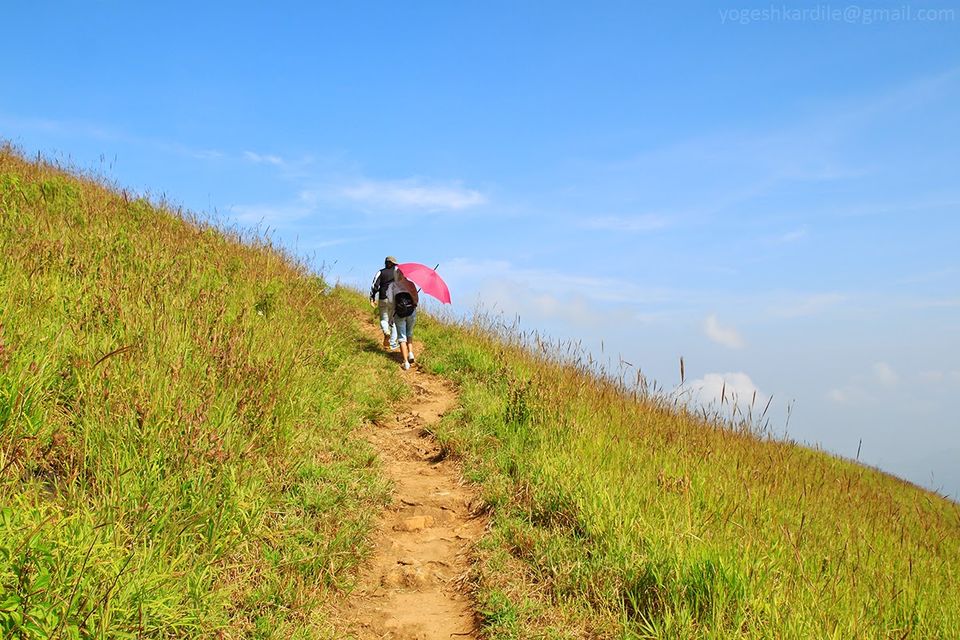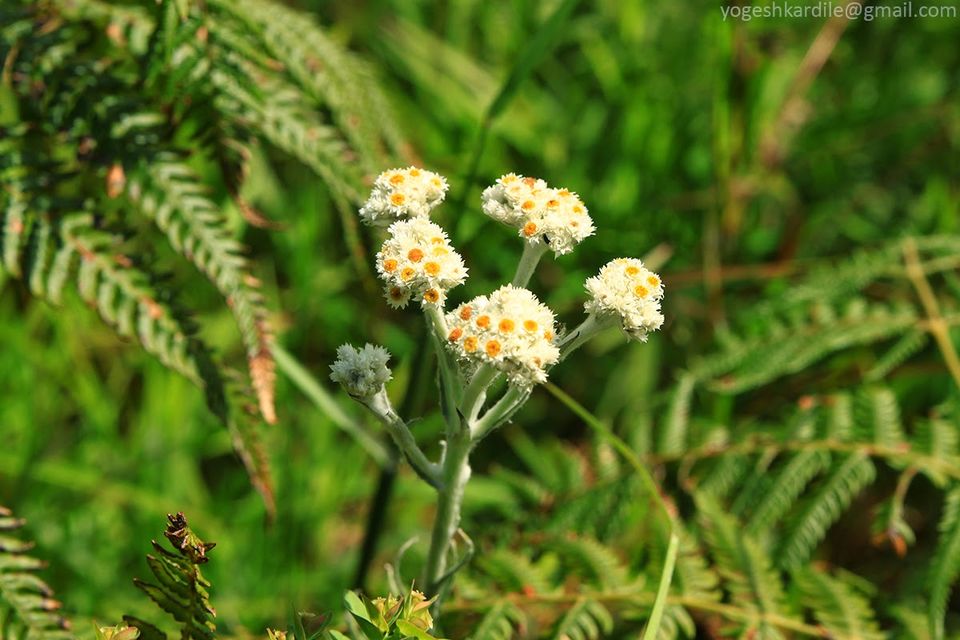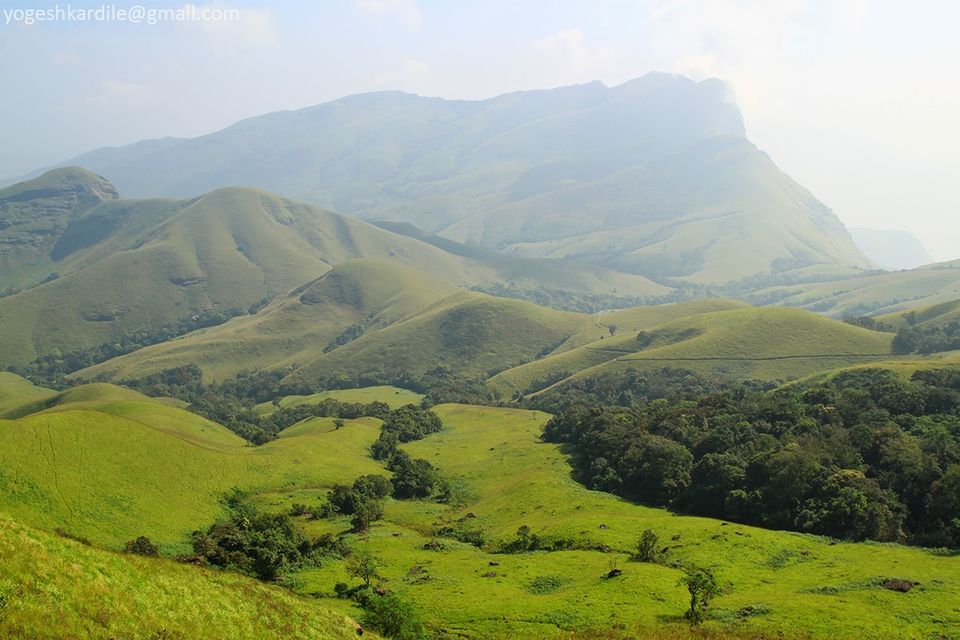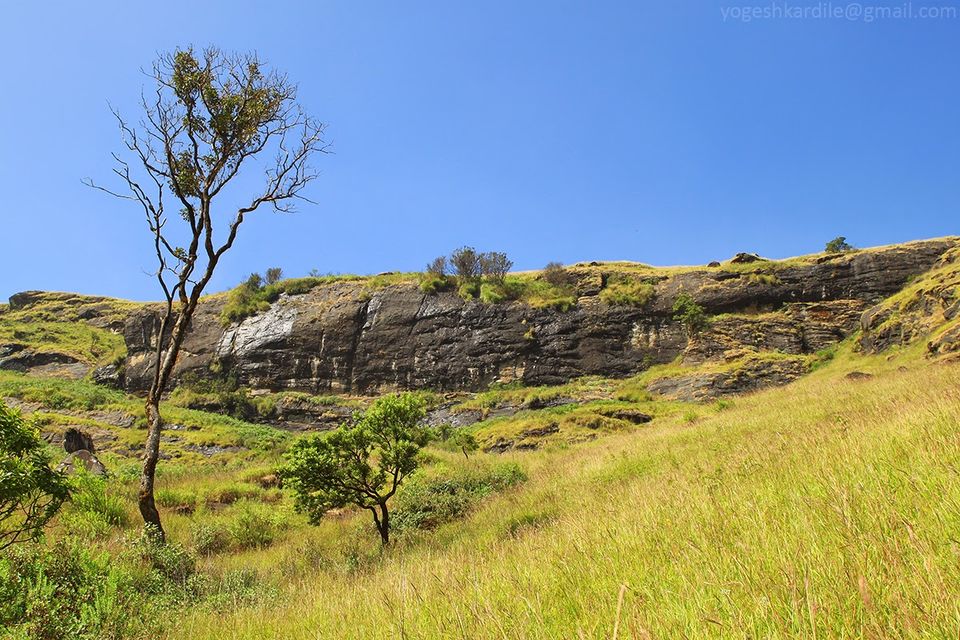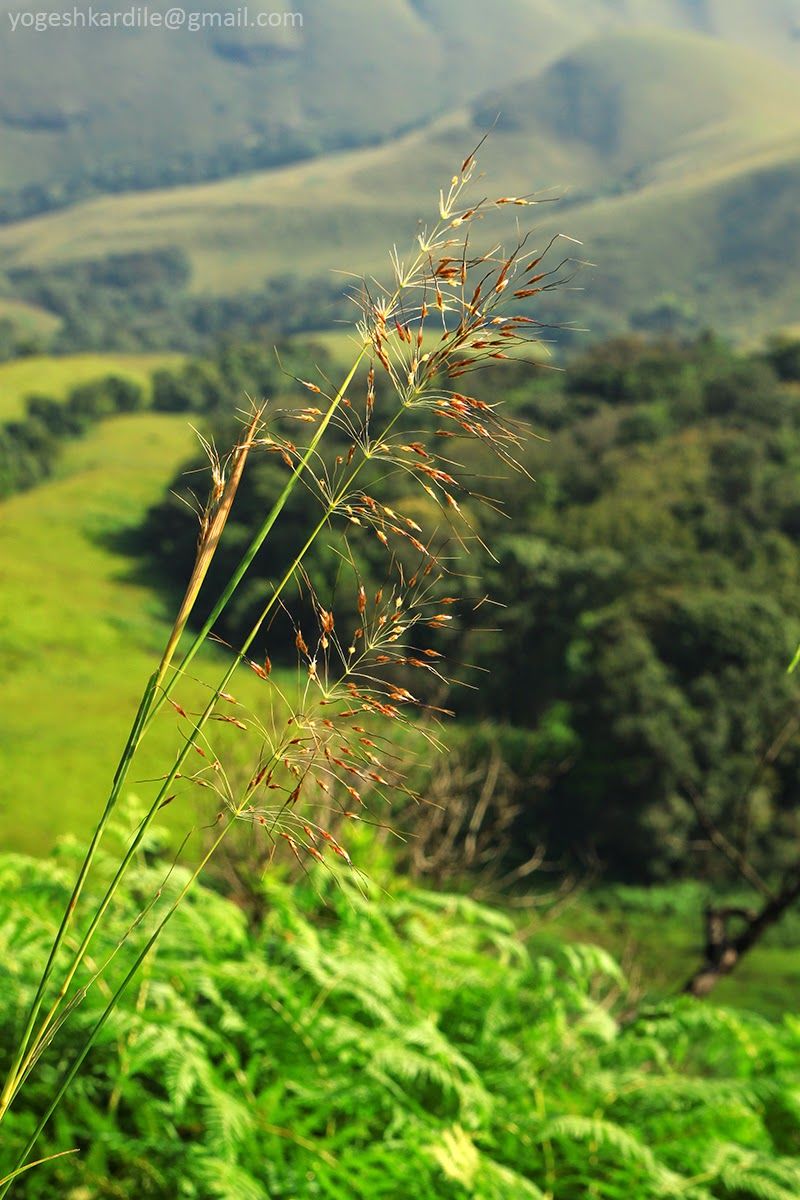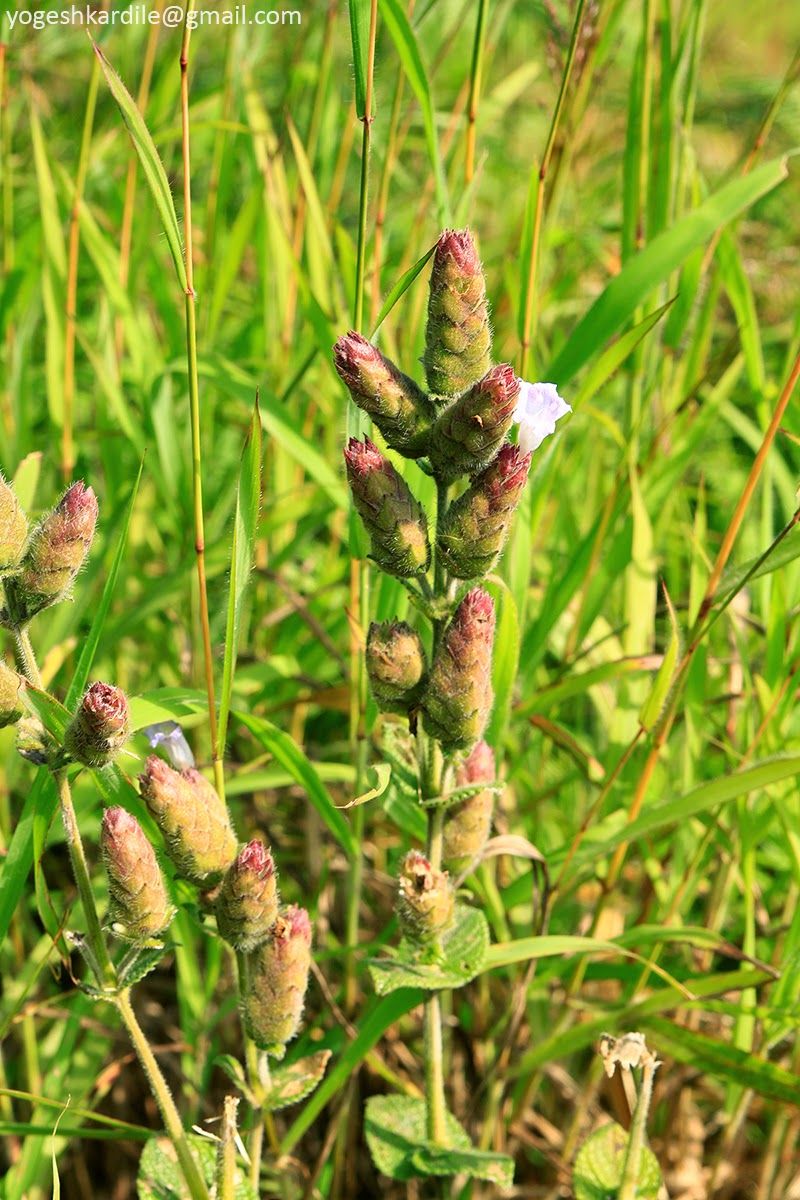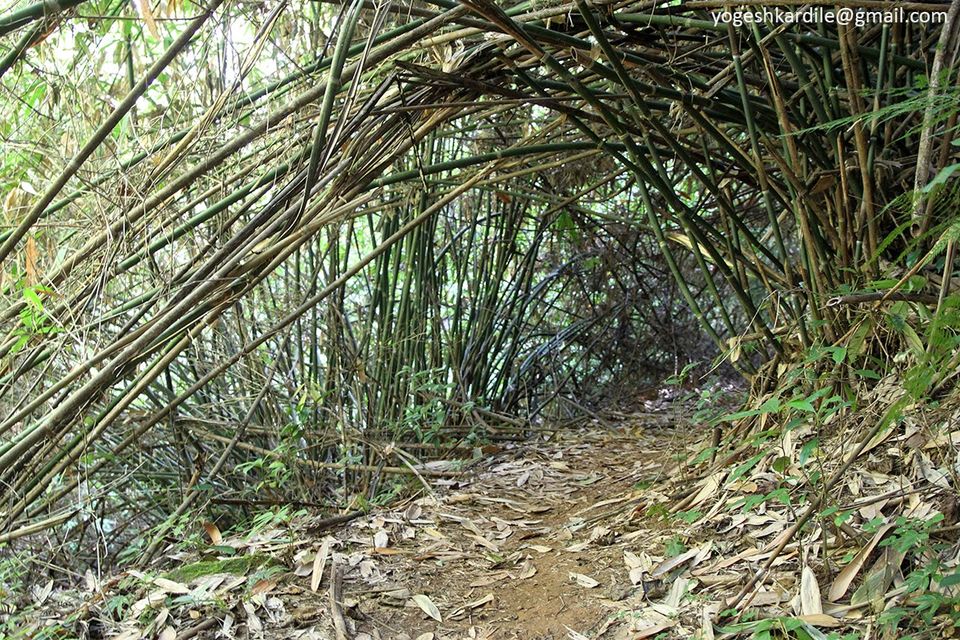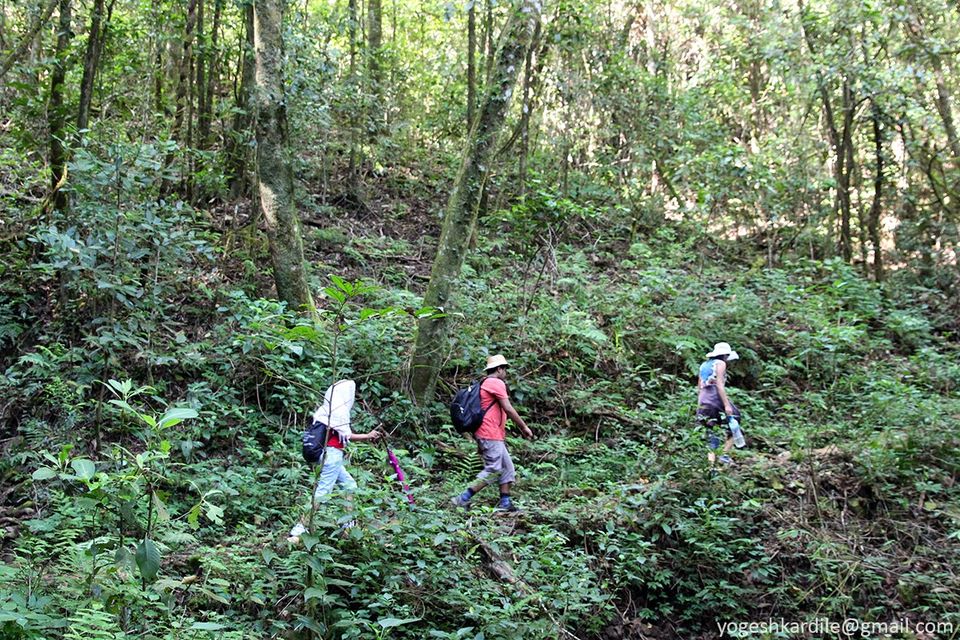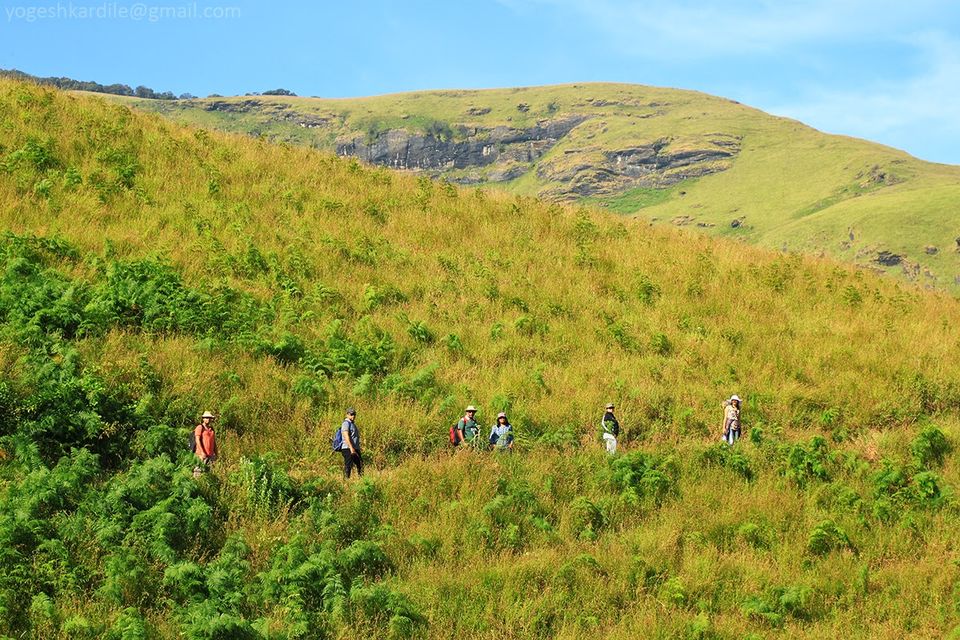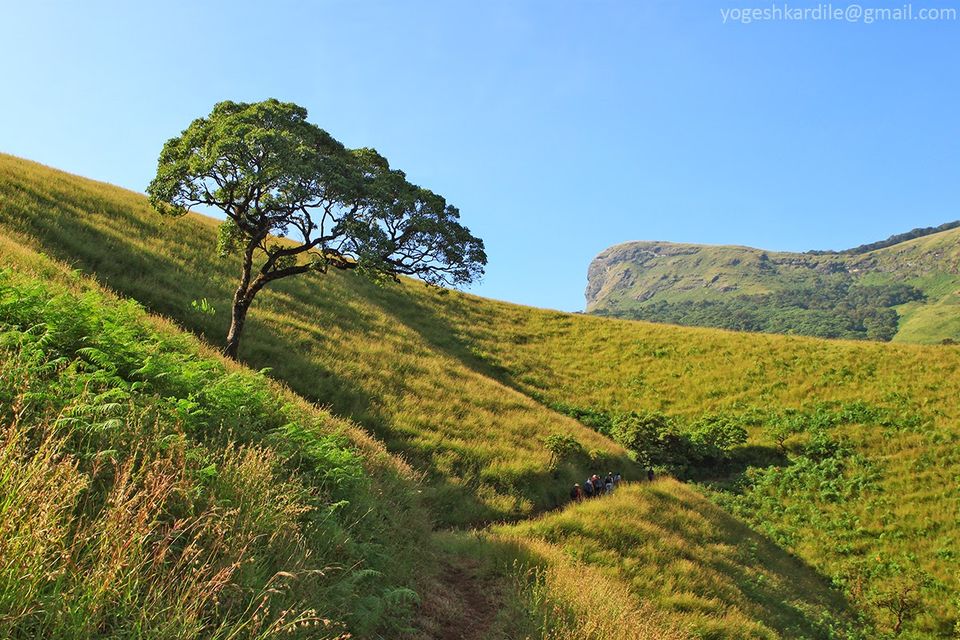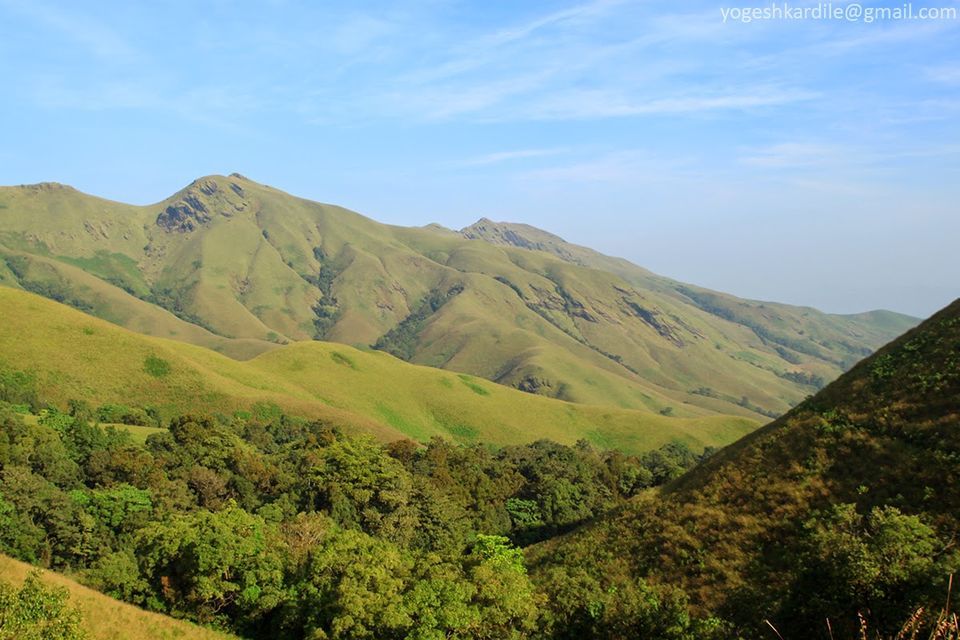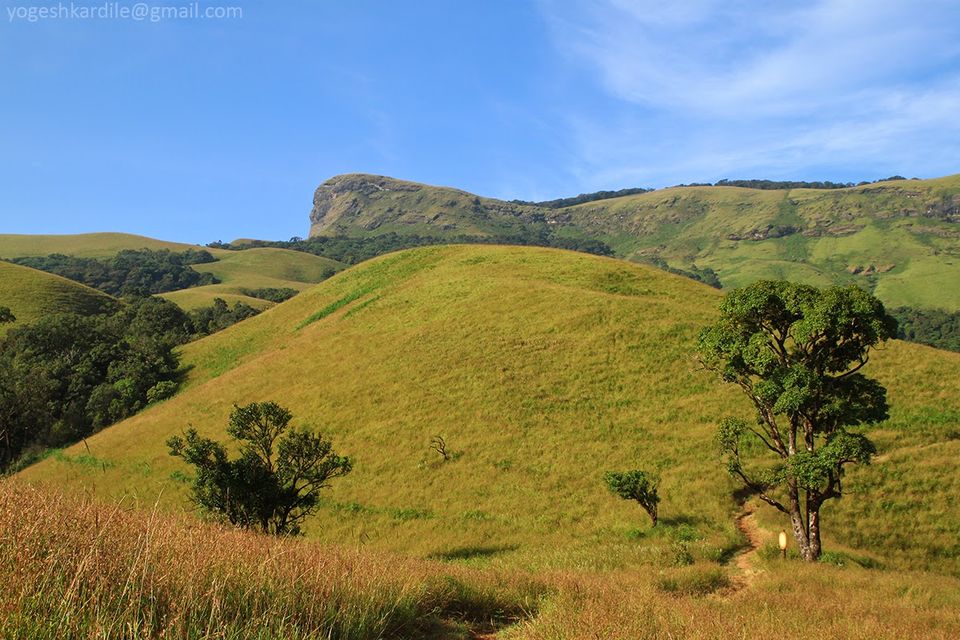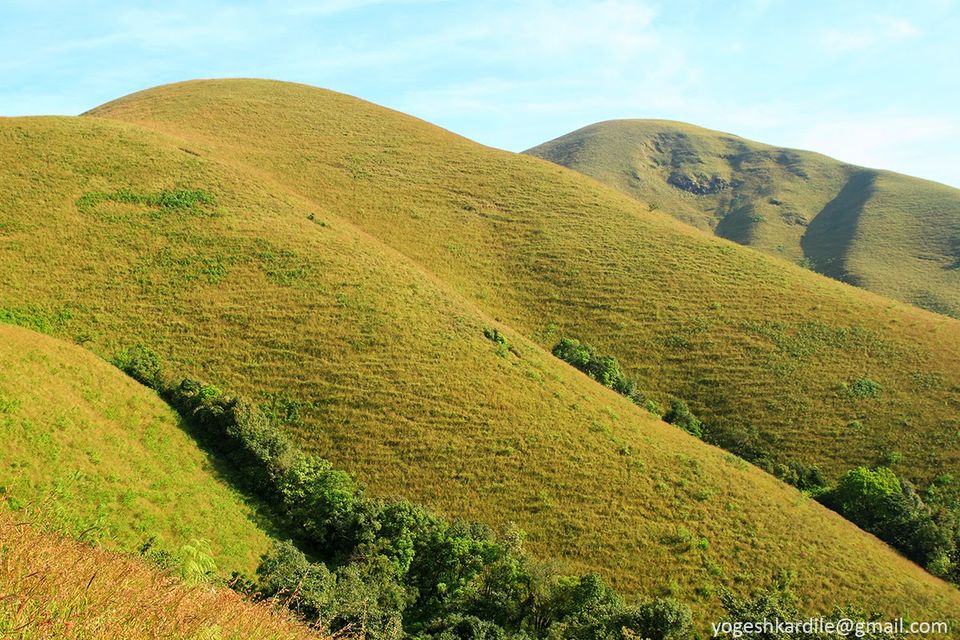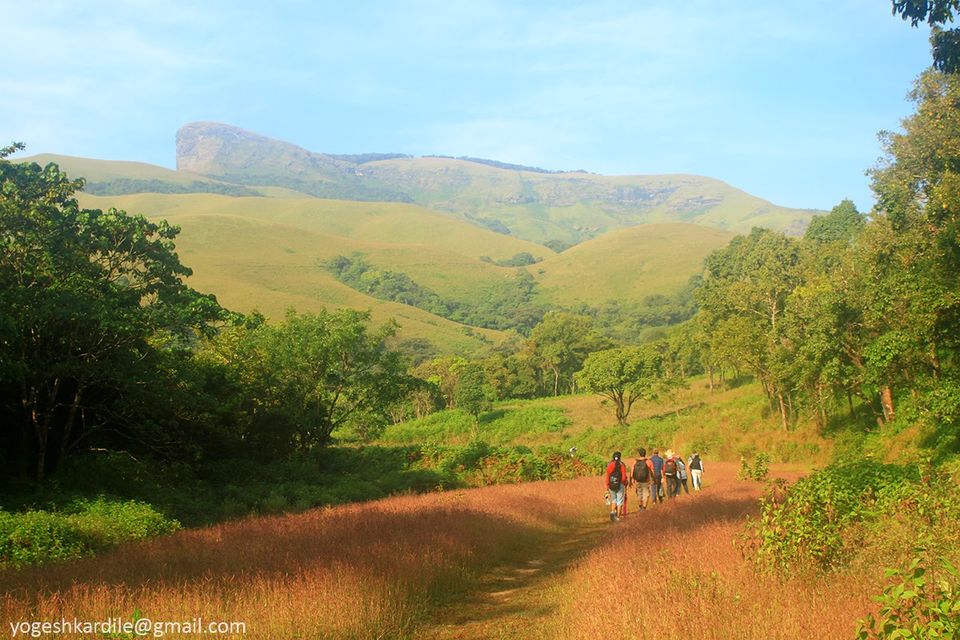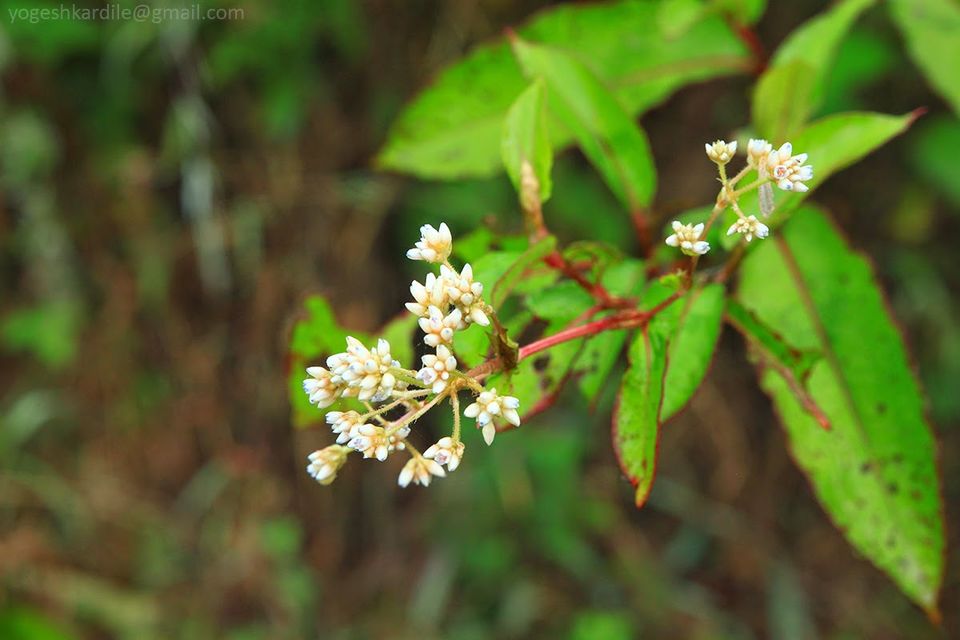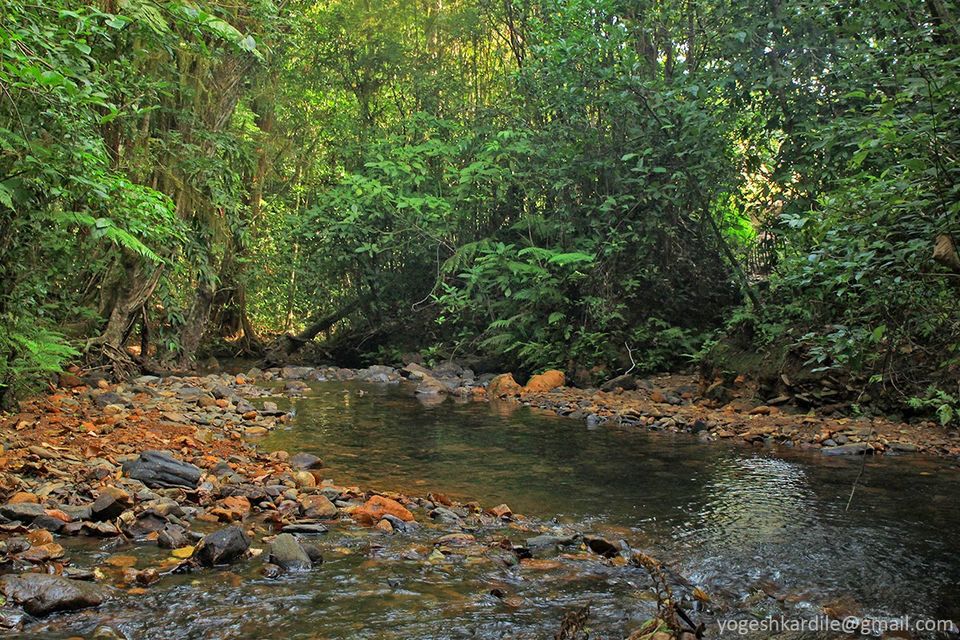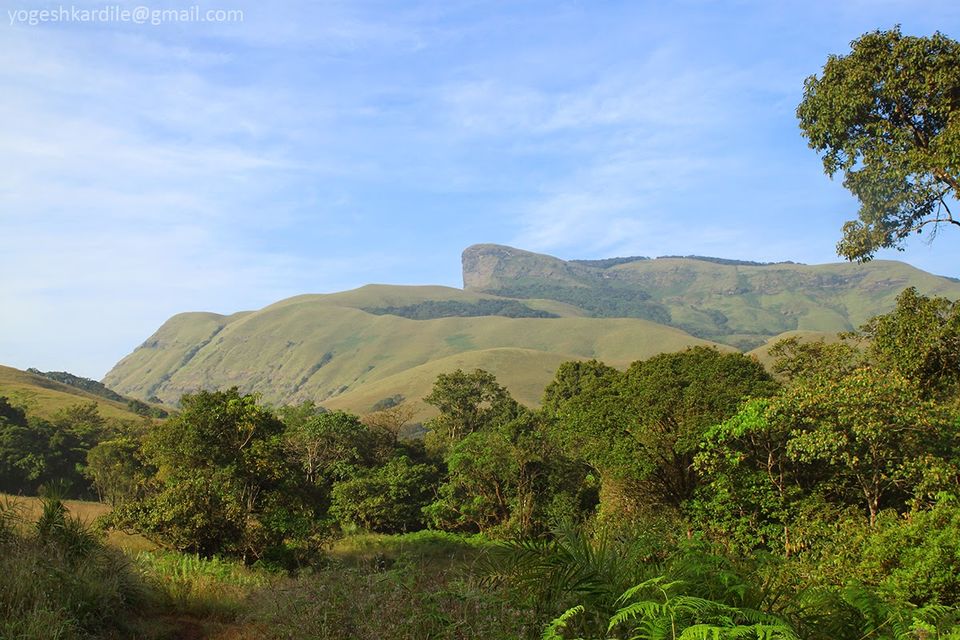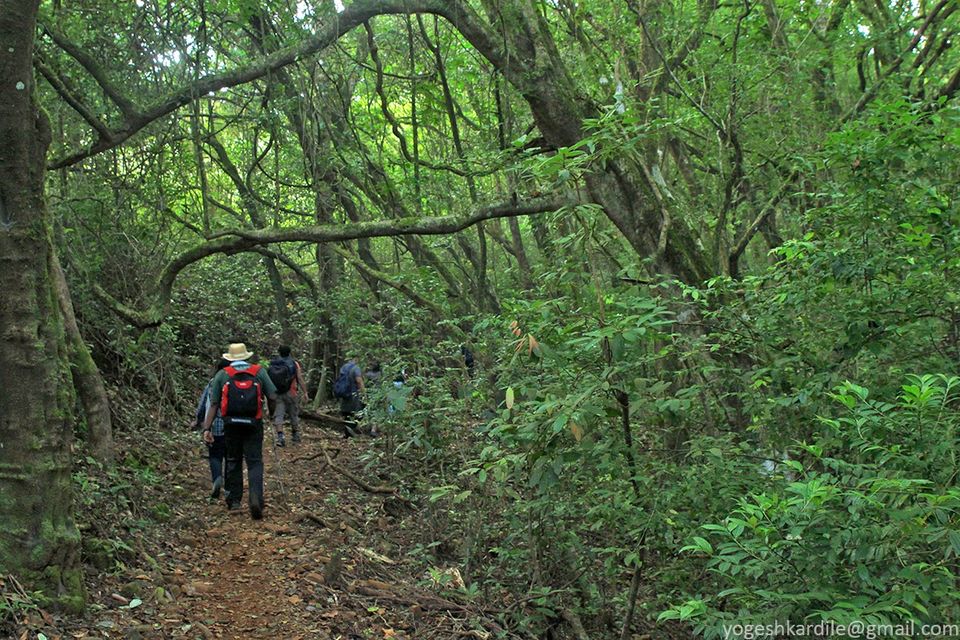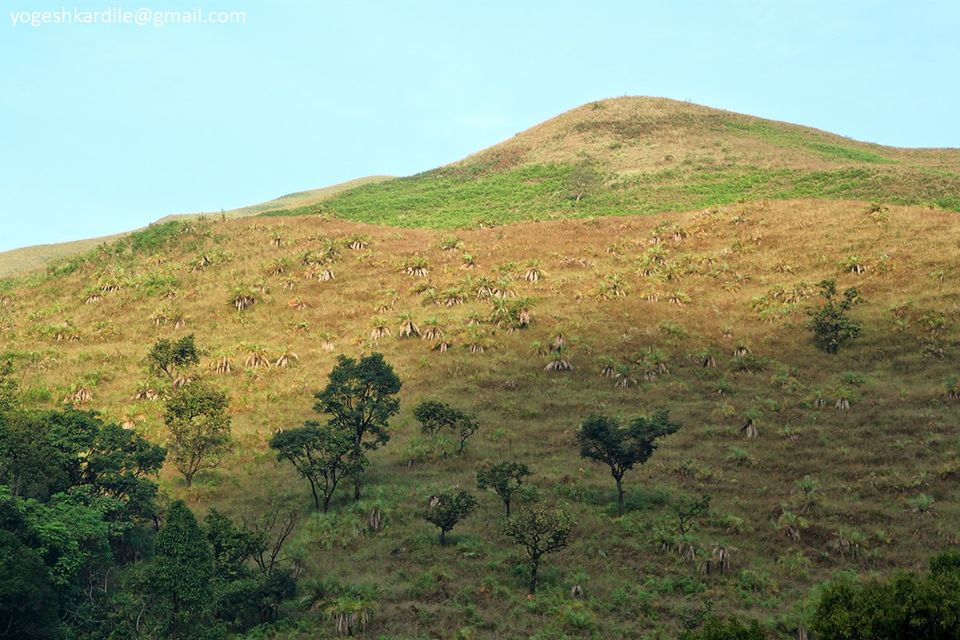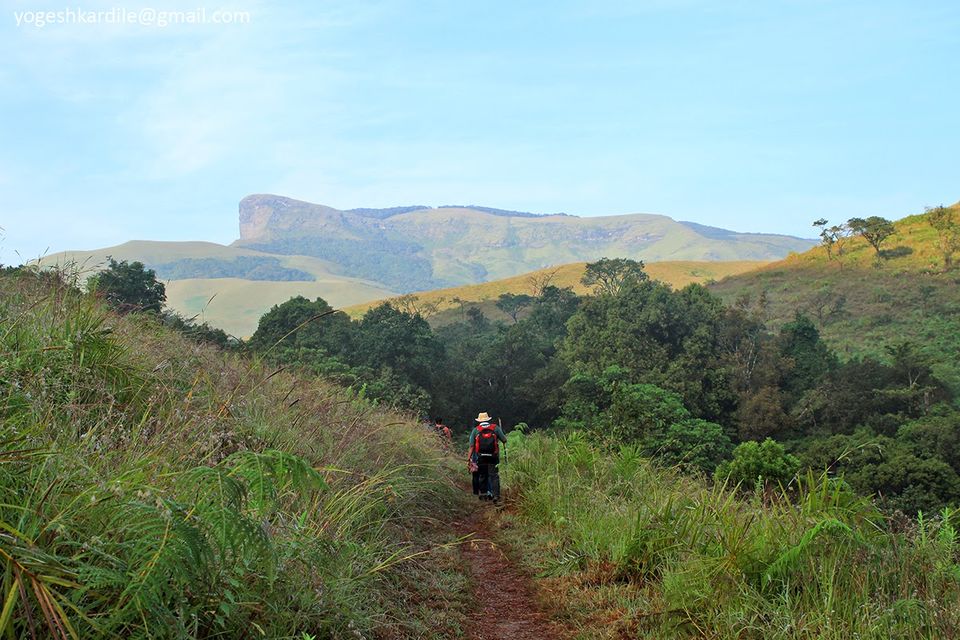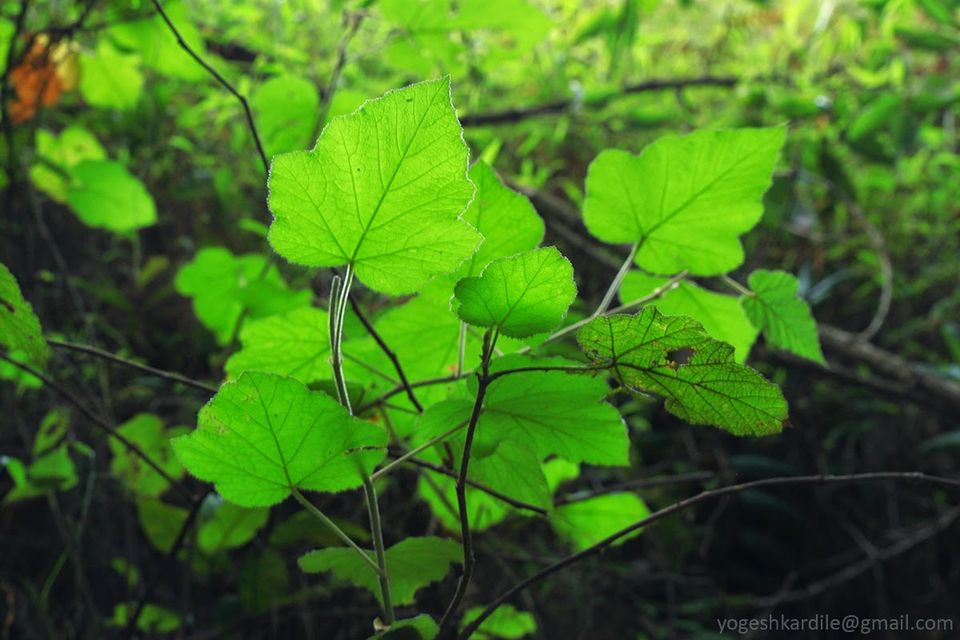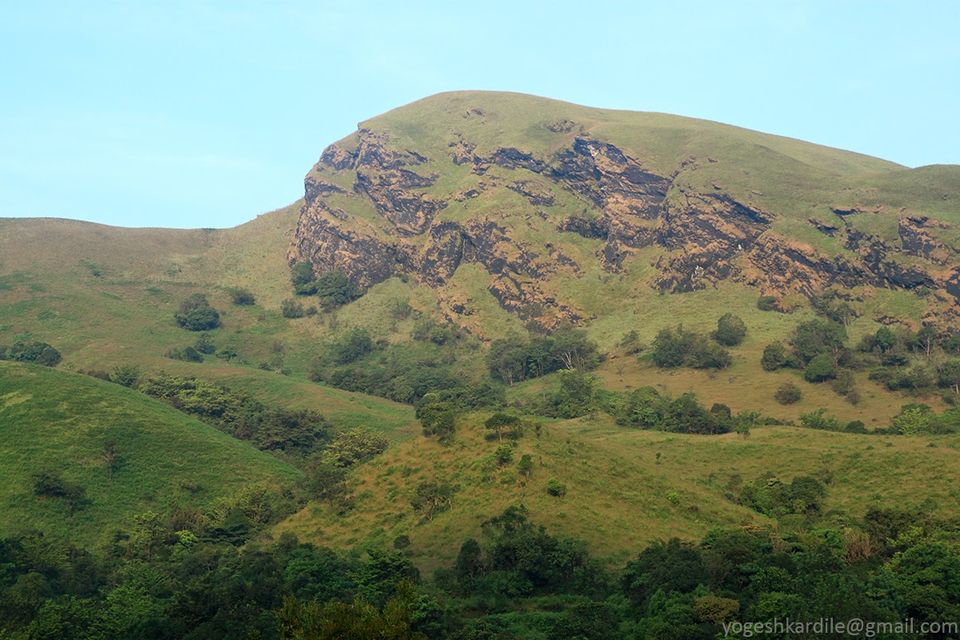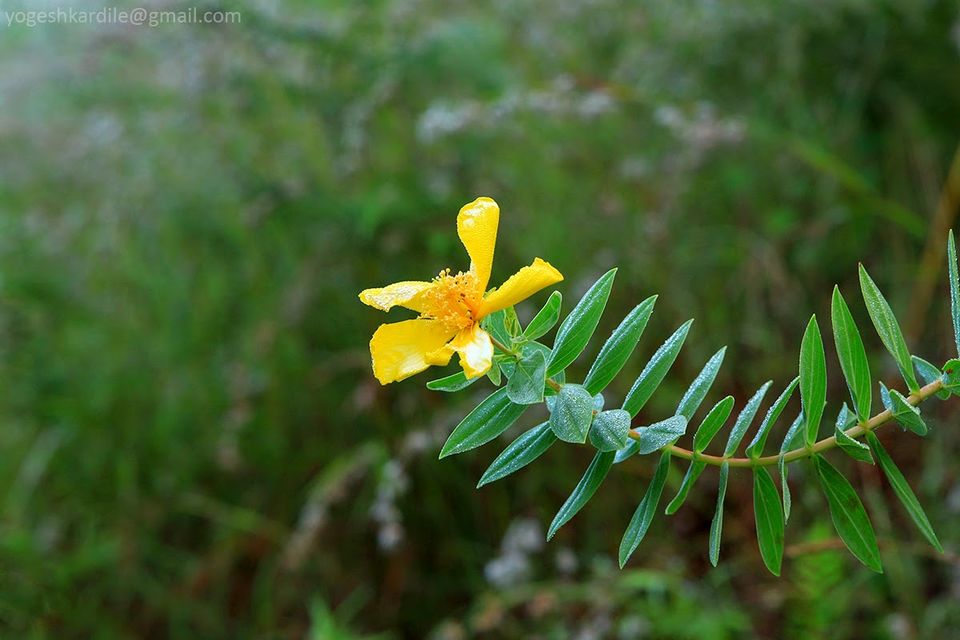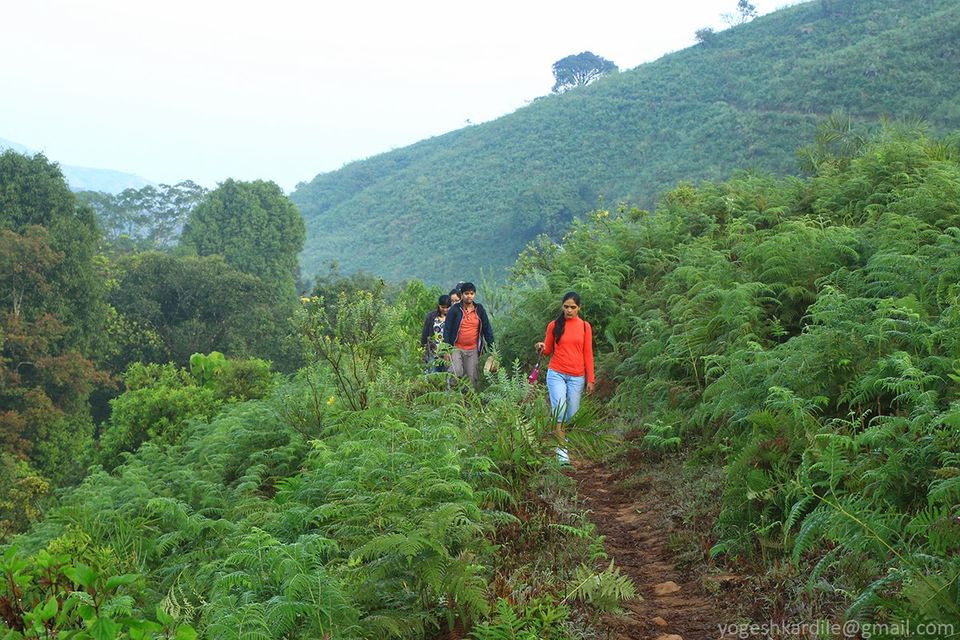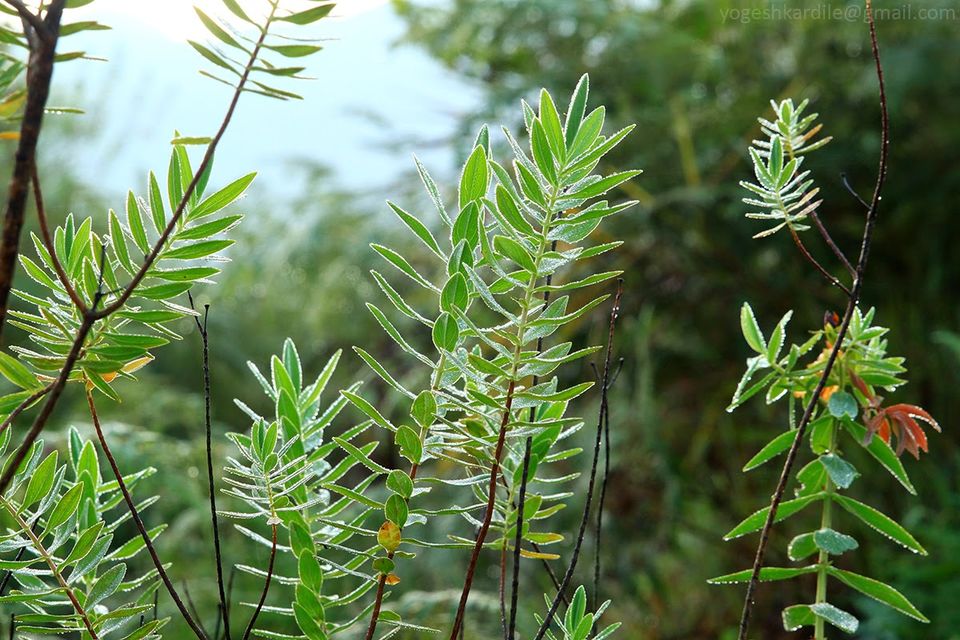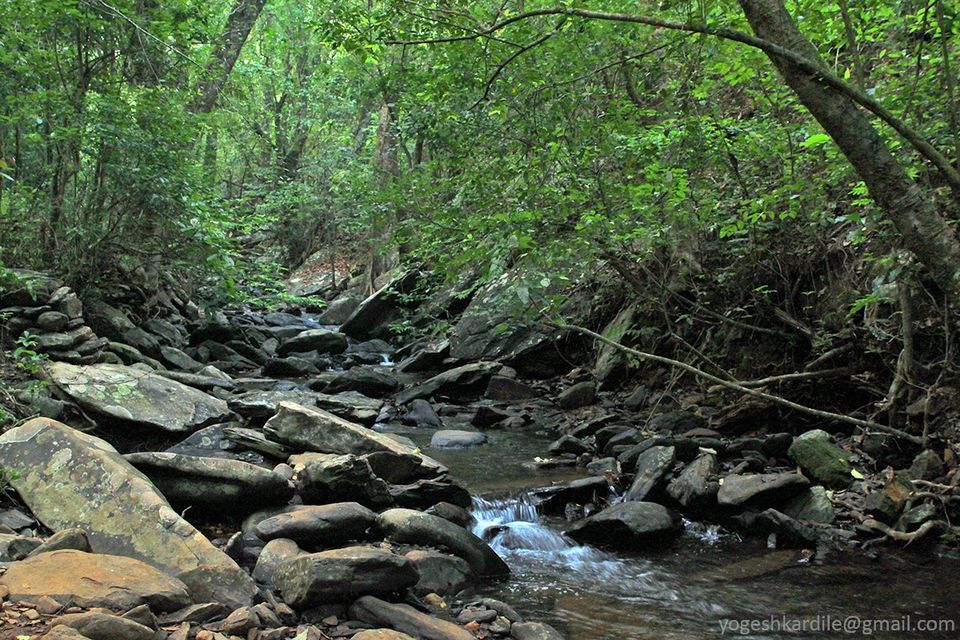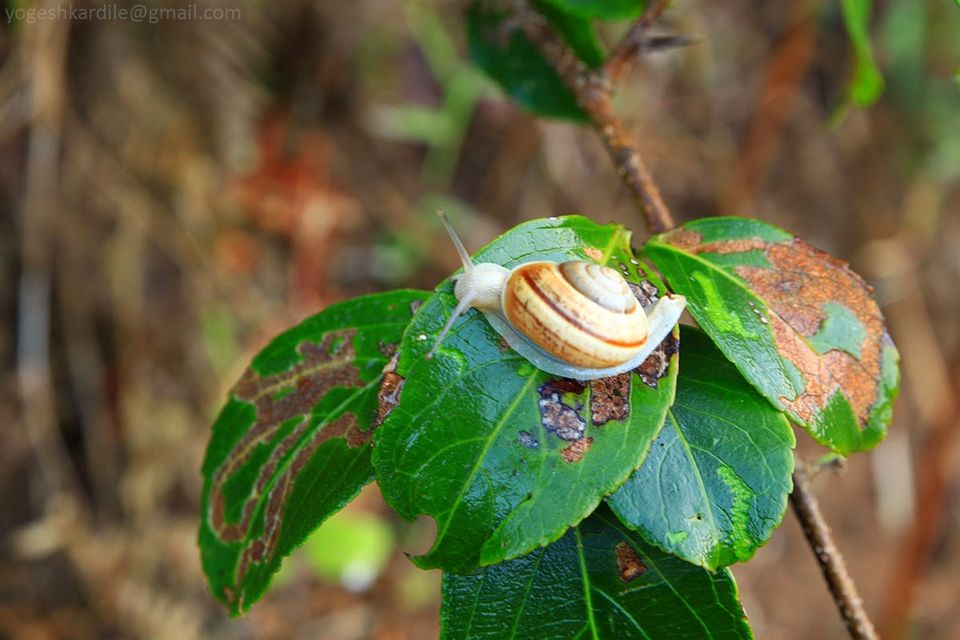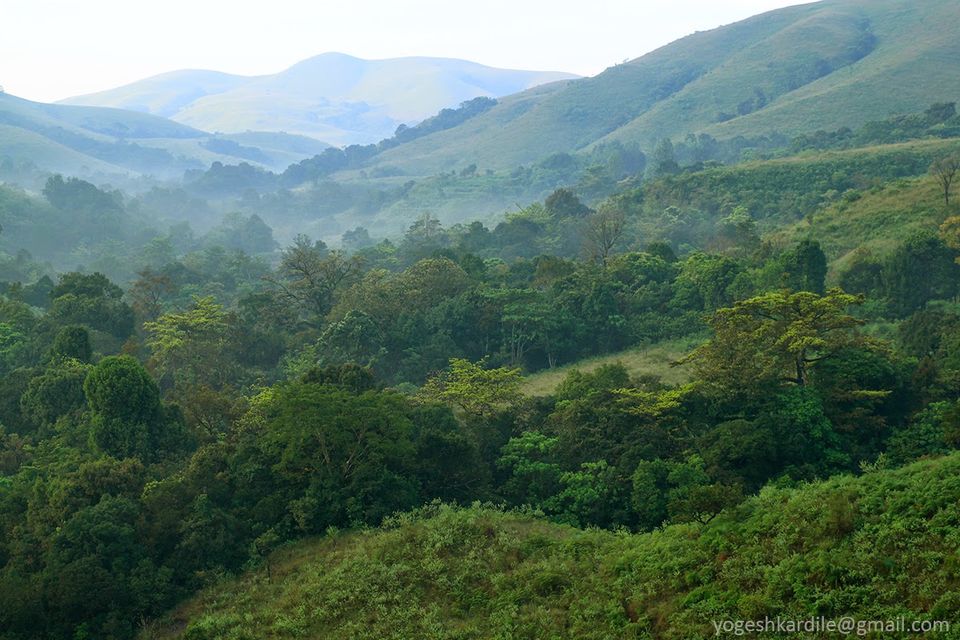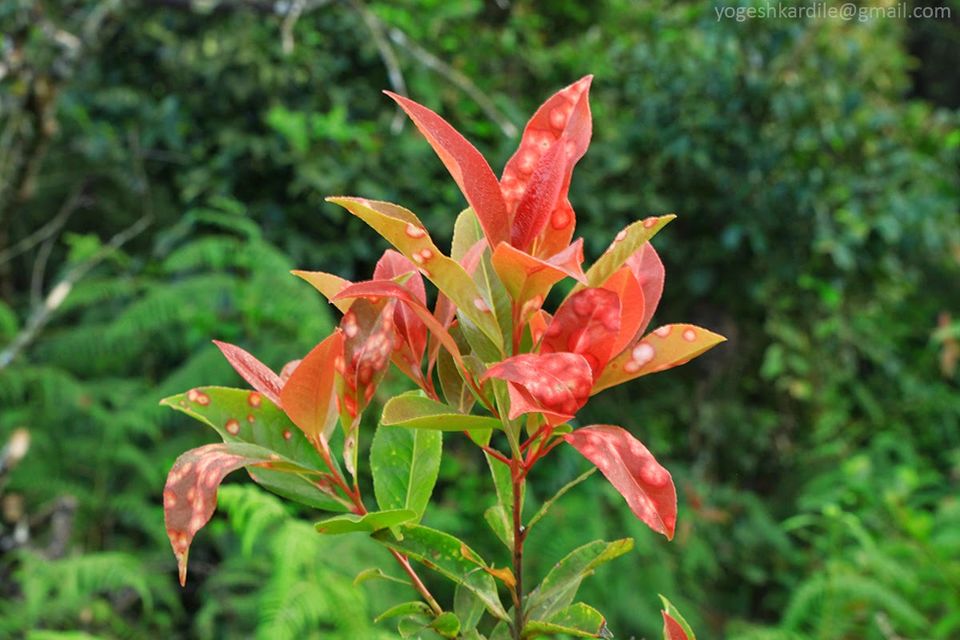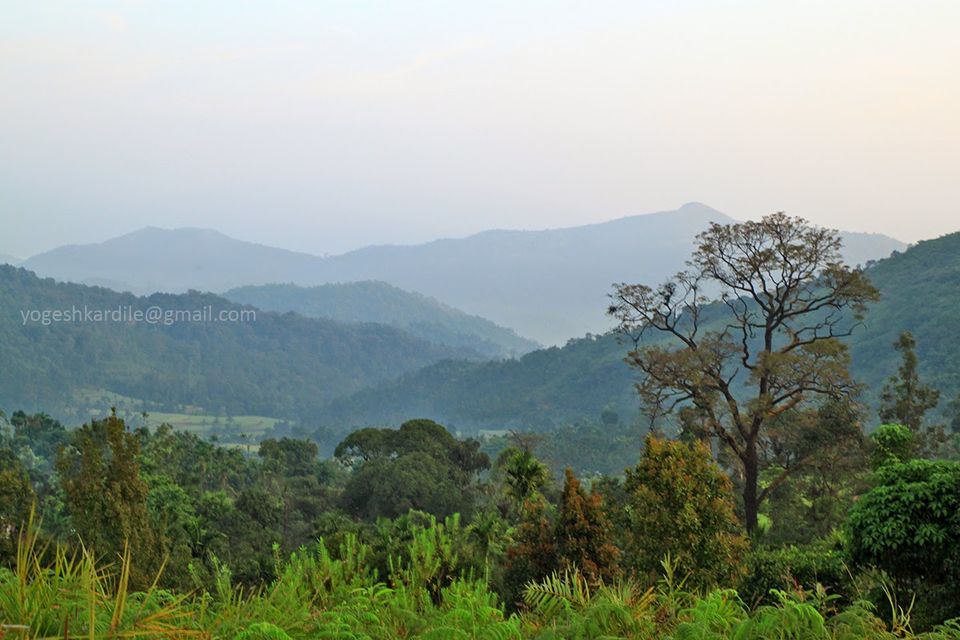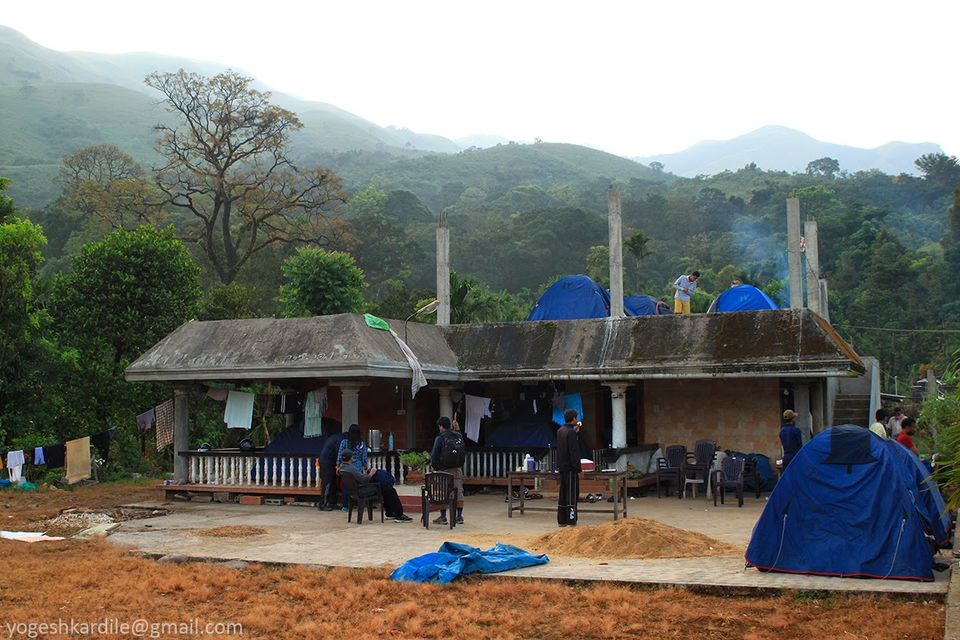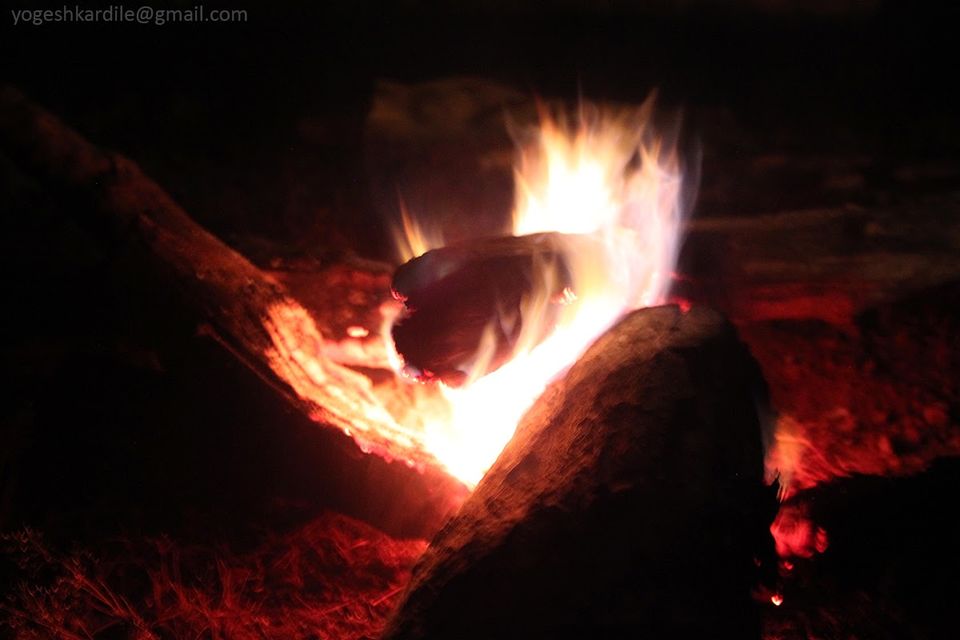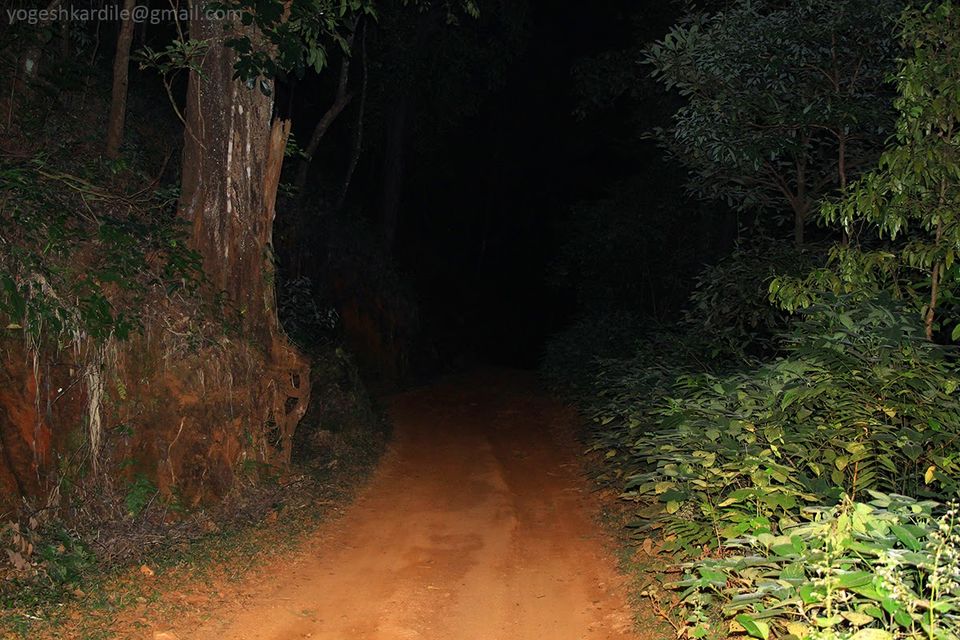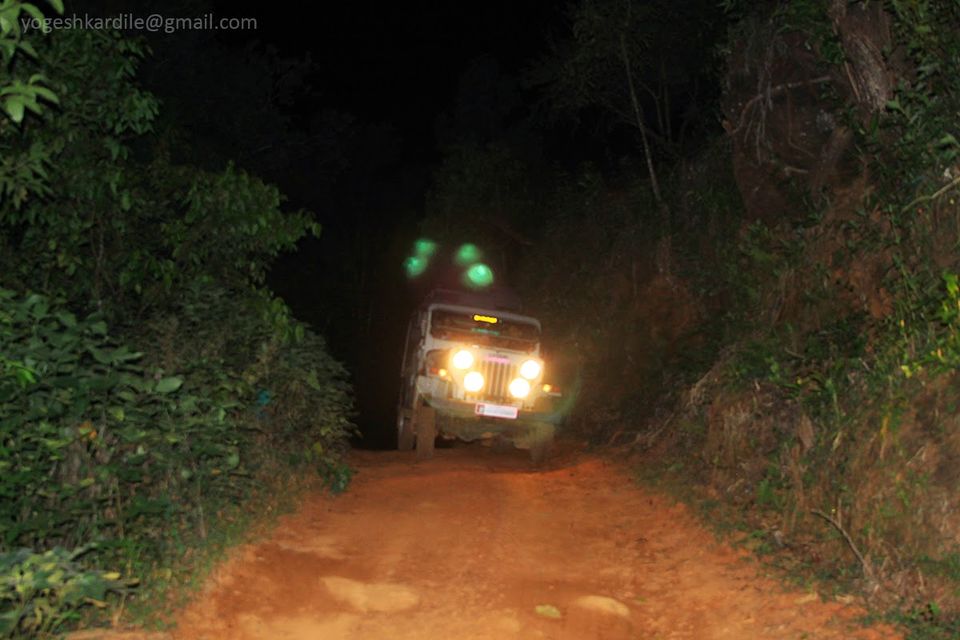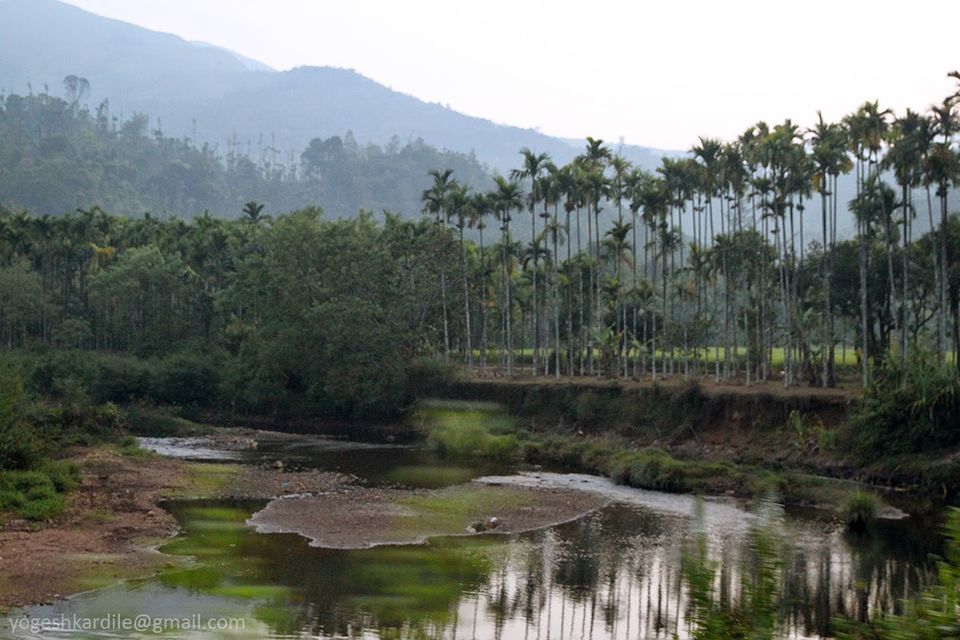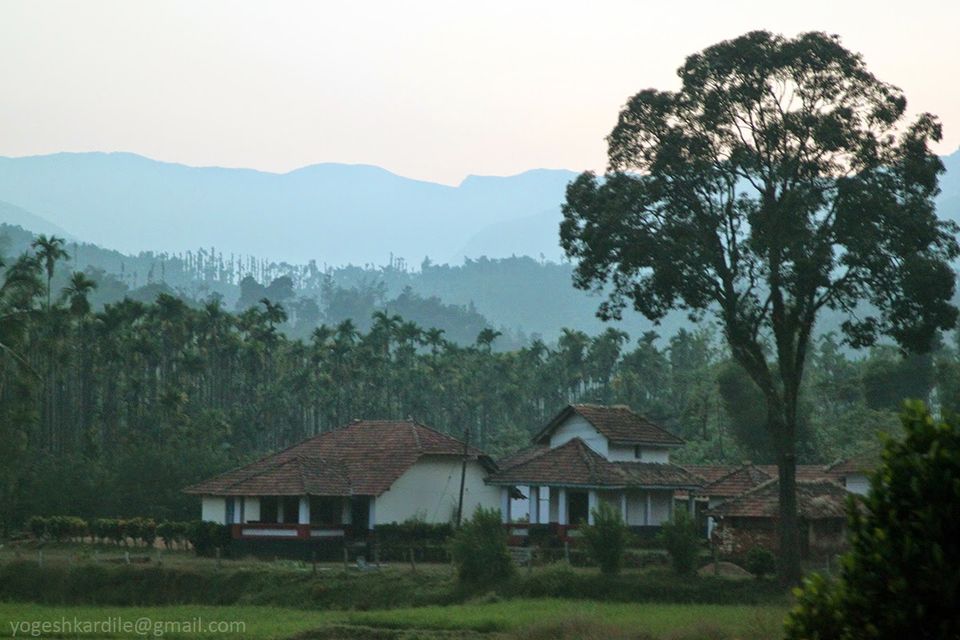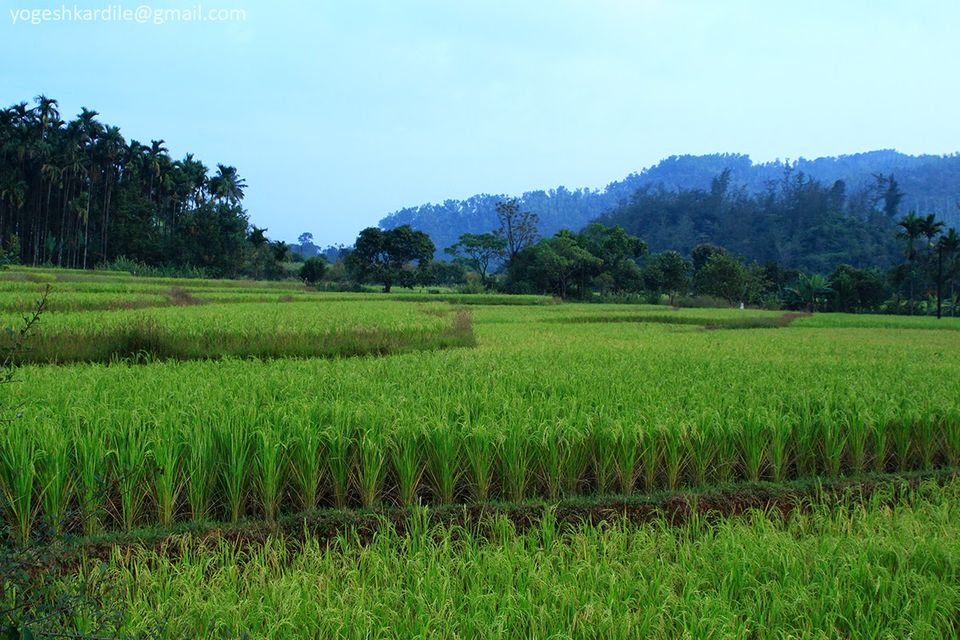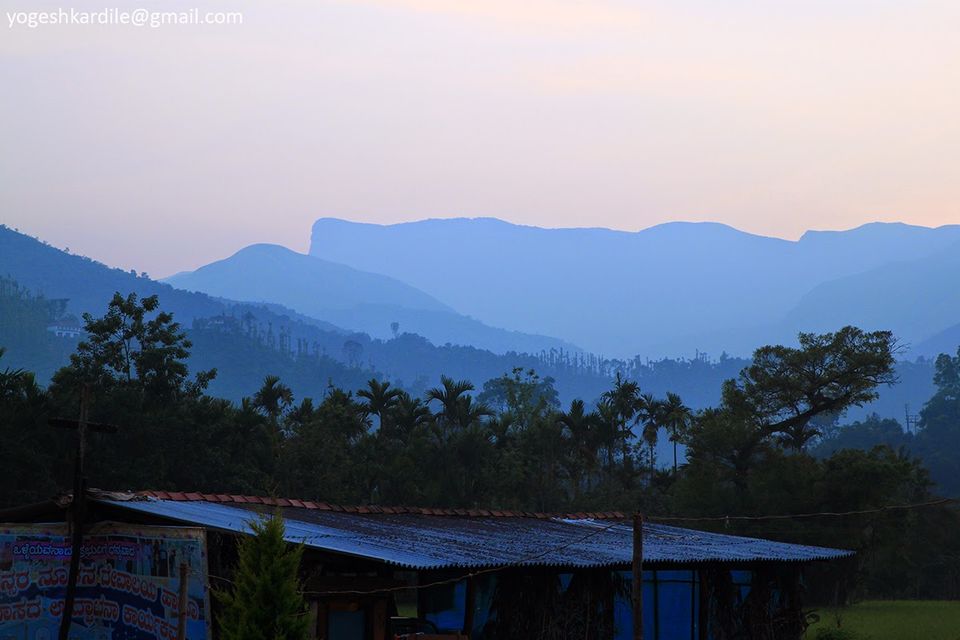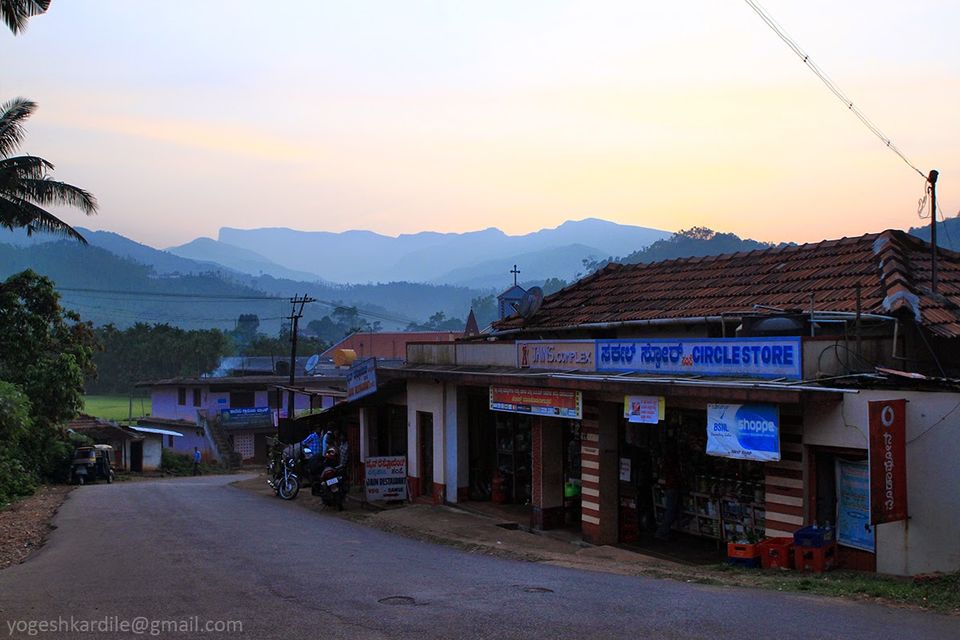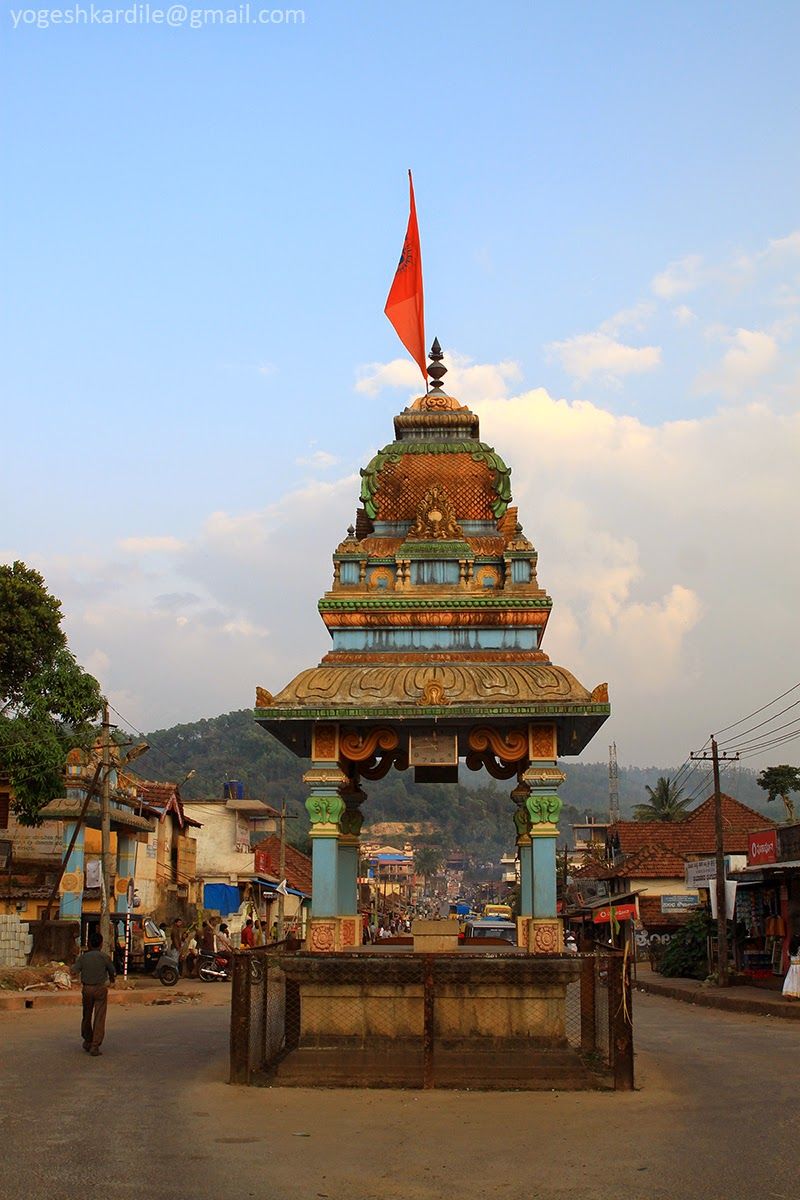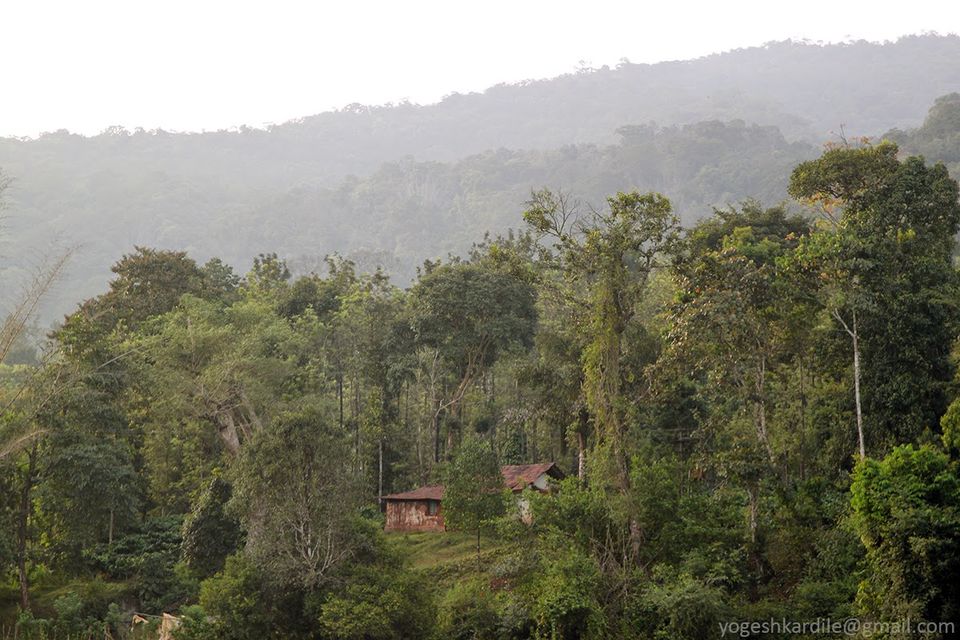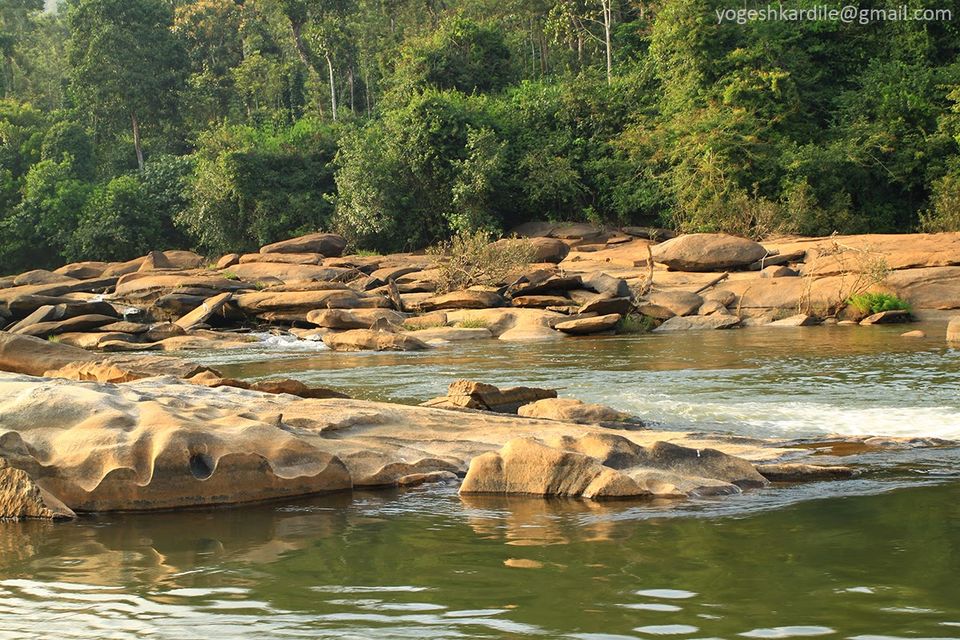 Kudremukh National Park. Going to this place was like a dream to me. Since when I came to know about this place, I wanted to see the Shola forests and climb on a hill, which is higher than Kalsubai peak (which is highest in Maharashtra). I never knew that my dream could be realized until last week. I was planning to go there, when my friend asked to join me along with two other friends. So, all four couples were finalized by Friday night.
The first thing we saw was the horse shaped cliff which took a really long time to show its majestic look. The walk was worthy of it though. Going through the rolling hills in the early morning light was like a walk in paradise. Kudremukh is not like a regular jungle walk. It is much more fun. Especially for those who wants to see unending green carpet.
To reach there we have to reach Rajappa's house first. His small bungalow is the last human settlement. When we left Belur, the beautiful temple town, typical western ghats scenario started to lead us ahead into the green hills. River, paddy fields, coconut trees . And it slowly started to turn into coffee plantations. After sometime the road winds up like a snake, till we reach ouur destination. It offers some sneak preview of blue mountains. You can't get enough of this. Still one has to reach on time. All of a sudden you stumble across a tea estate. It looks so beautiful. But! We were late. You be there at least before 5, so that you can have a small walk and a visit to the temple of the estate. Until you reach Kalsa the time is for lunch. From Bangalore it is around 300kms.
There is one small eatery opposite a police station. We got nice food especially fish. And surprisingly it was cheap! So you can really save money and have good food.The Ambiance of the place is not very good. However, do taste the fish and the local rice. Ok your belly is full. It's time to lose some extra weight. After Kalasa lunch program from the hotel we went straight down. And reached to Belgal . Its hardly 10 min but not that close. Mind it! People will get confused due to the similarity between Balehonnur and Belgal. So be clear! The road is really scenic. From a close by village you can see a church. And just behind that is the beautiful Kudremukh peak. Towering over other hills, gently rising.
I was just bewildered. Beautiful surroundings and a long lost village in the middle of the forest with loads of coffee estates. But that was the beginning of our journey. We saw a small shop on the road. The lady waved at us and asked if we were Rajappa's guests for the trek. I was relieved from the burden to find our contact person. There we saw a clean jeep parked near shop and a fit military like man with a pleasant smile. On some blog I read the the journey upto the base is torturous. So I was scared a little bit. It was dark until we started. So the thrill in the dark increased. Slowly the jeep climbed up and got through the dirt road cautiously. Till that day I had never seen such precise driving. While returning back, Rajappa told me the secret, that this guy drives on the same route every day. Indeed a great job!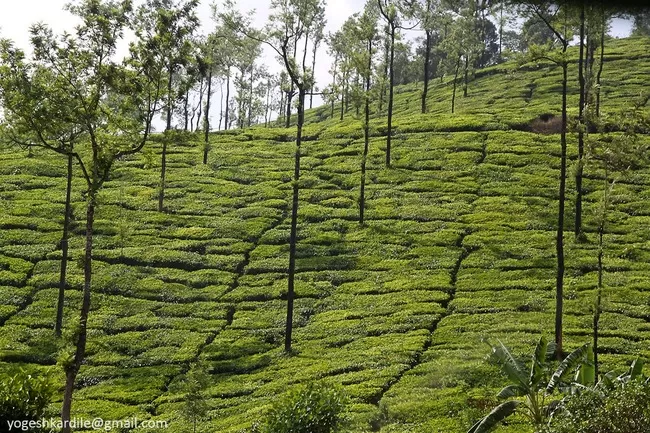 So I enjoyed the ride which lasted for about 30 min and we rode for 9 kms approximately. Indeed thrilling! when we reached there we could hear sounds of other enthusiastic trekkers. There was darkness and Rajappa emerged with a torch. Hello sir! Don't worry electricity will be back by 7.p.m. And it was so dark by 6.30 here. We went to the rooms in the dark. This Tea estate comes from Bangalore to Kalsa road. It is the only tea estate which we spotted. One must take a stop at least 10 min to have a look at it and visit the estate temple.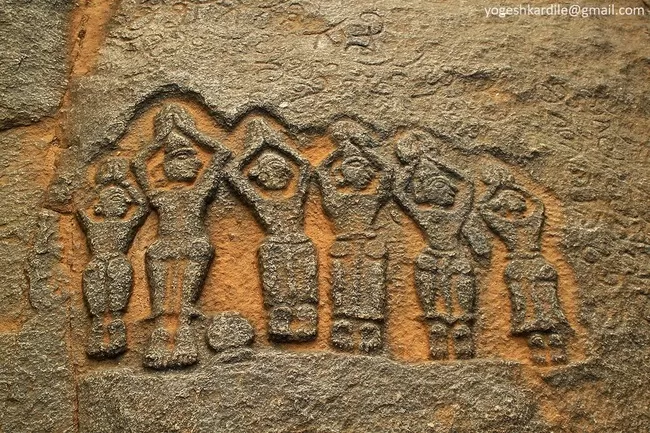 After reaching Kalsa and having our lunch we came to know that there is a beautiful place called Amba Teerth. We were supposed to go to Hanuman Gundi a beautiful waterfall in the lush green forest. But due to time restriction we went to Amba Teerth . It's hardly 3/4 kms from Kalsa. We really loved the place inside the forest. The road that leads to this place is a small mud road. If you have time walking is recommended. (It's thrilling). The picture above is of carved deities (long back).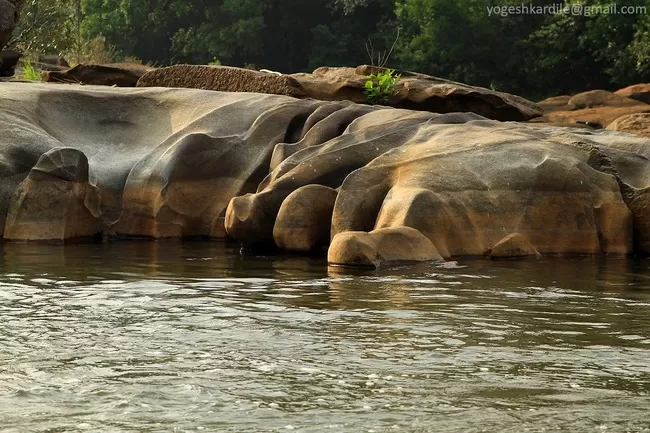 The formation of rocks is unique because of water currents and small pebbles trapped in pot holes.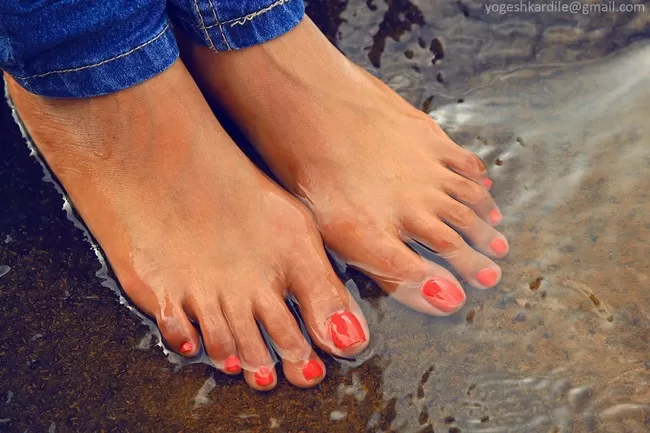 Ahem! Of course none other than my beloved wifey's feet. Crystal clear cold water tempted her to dip her feet. And I seized the opportunity to capture it.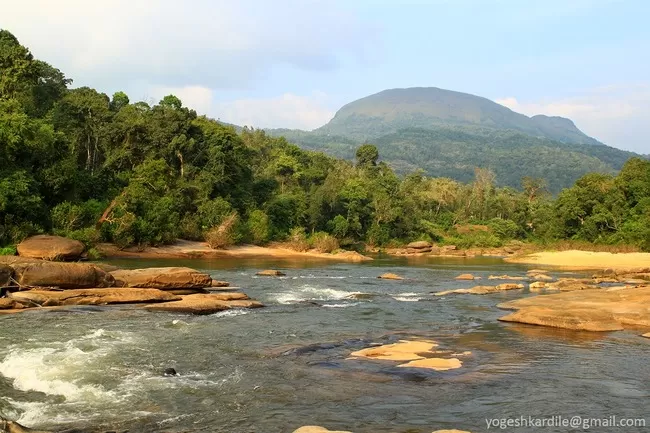 Here is the wide angle shot of this beautiful place. When I told my teammates that we are going to climb more than this huge hill above by tomorrow..... they said Yes! we can do it . So do I. But I heard it is very long trek. Forgetting about tomorrow we all enjoyed the view offered by the nature.