A new version of the product launched and from all around the globe few technical people were summoned to attend the training to be held in San-Francisco,US in Mid August. Yay!! Finally I will be visiting West-Coast.Icing on the cake ,SF was home to my best friend who migrated to US 8 years ago.So after 8 years we would be getting chance to relive our old friendship days.It is not always where you travel to,it is also about with whom you travel.The thing I hate about travel is long flights.
US and Australia are the flights I dread to take.So after some 30 hours no sleep ,I landed in SF. I headed towards Cupertino where my friend lived and the 30 minutes journey seemed like an eternity.I was getting fried in an ac cab with no hint of sun calming down.SF is super hot ,was my first impression.Experiencing sun-stroke issues earlier I wondered how I would explore SF.However with some good planning and some grace showered by weather god on us ,I managed to explore SF.
Honestly,I was not much excited about the SF city(being more of a nature loving explorer) as much as about visiting the weekend destinations from SF.I agreed to explore SF after my friends persistent request to explore the city on one weekend(I had only 2 weekends).
I'm glad I listened to her.The best part about the whole exploration was that I was being guided by the locals.Nobody knows a place like the locals do.Of all the places I visited ,I recommend the below in no particular order:
1)Shoreline, Mountain View - A book on a lazy day or a picnic with friends.A beautiful park.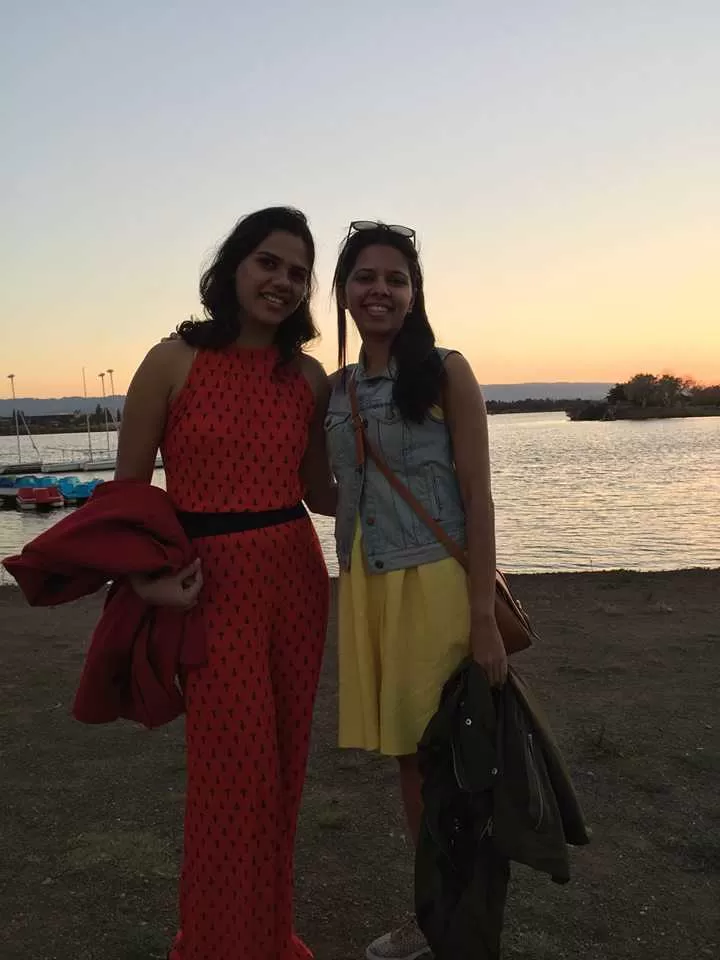 2)Canada Road - Drive or bicycle through this road .Stop by to refresh your senses.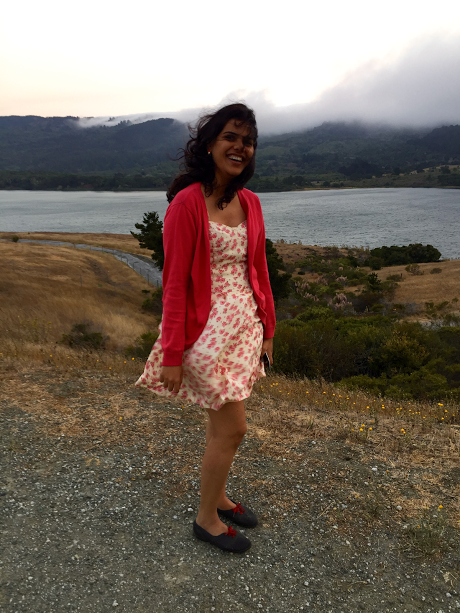 3)Tesla Showroom,Santana Row- Beauty or Beast ,you can go and decide for yourselves.
4)Sutro Baths- This was suggested by friend's hubby when he realized I'm a sucker for sea.An excellent location and my fav place of all that I saw in SF.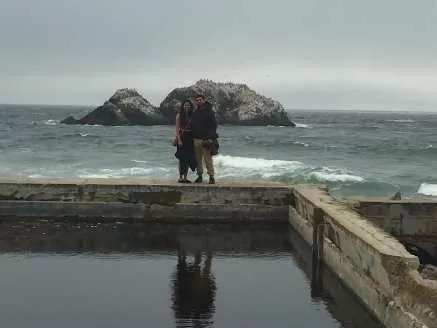 5)Twin Peaks - Did not visit Coit Towers as Twin peak offered better view and less tourists.However the day we visited ,it rained and we couldn't see anything.Nonetheless they say one of the best place for SF view.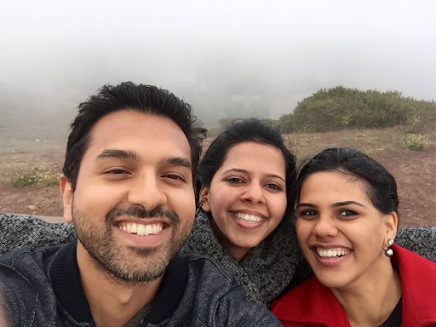 6)Lombard Street - 8 hairpin turns in midst of the city.It is fun to watch the cars drive on those.Staircase will take you up and give you a birdeye view.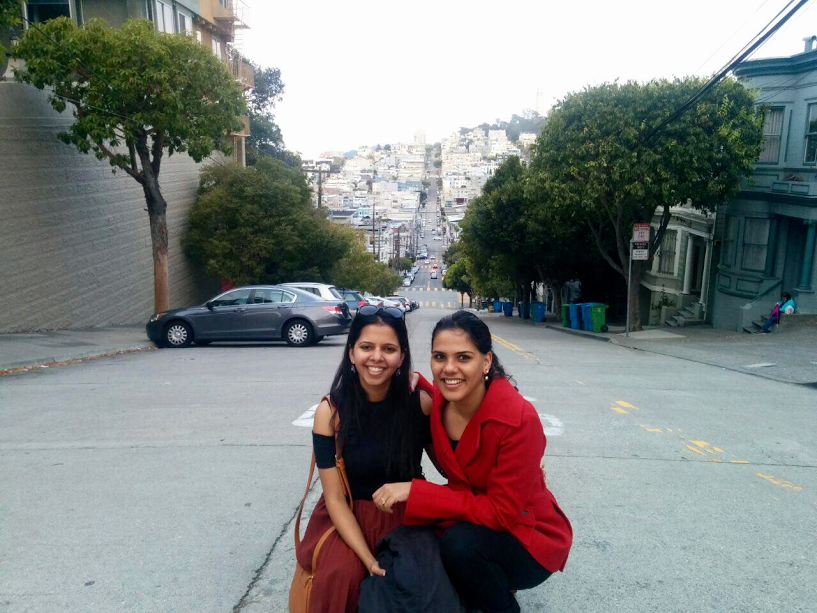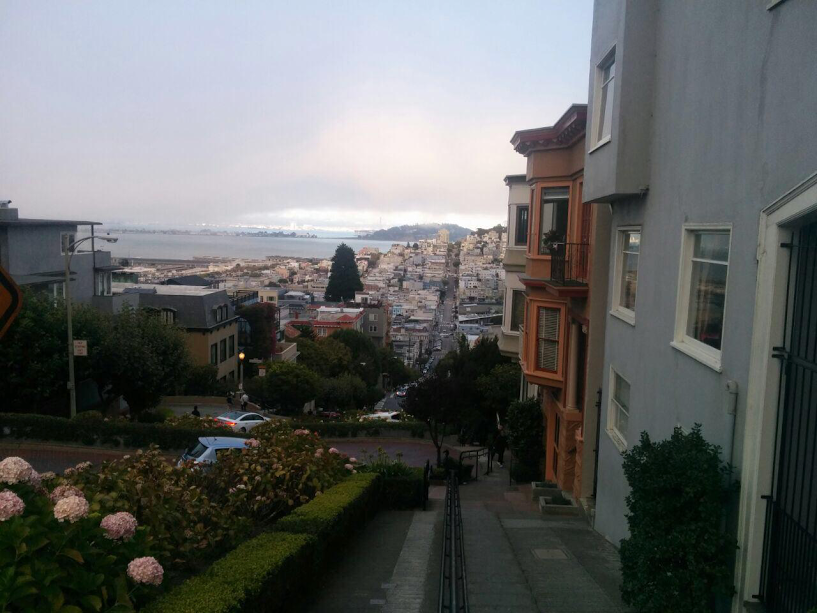 7)Burma Superstar- Definitely,definitely try the food here.Simply delicious.
We also visited Pier 39 ,Muir Woods,Sausalito area,Fishermans Wharf.Actually drove through the city crossing the Golden Gate bridge,Union Square,Chinatown.SF has a very European feel as a city.One of the things to do in SF is looking for artistic stairways.We found one.There are actually stairway walks which you can take.SF city's weather is pleasant and a wonderful change from its neighbouring cities.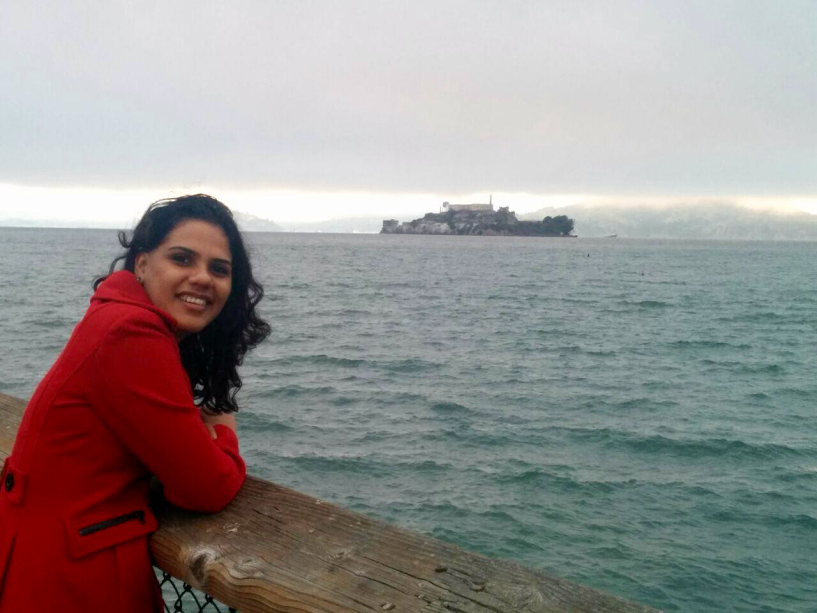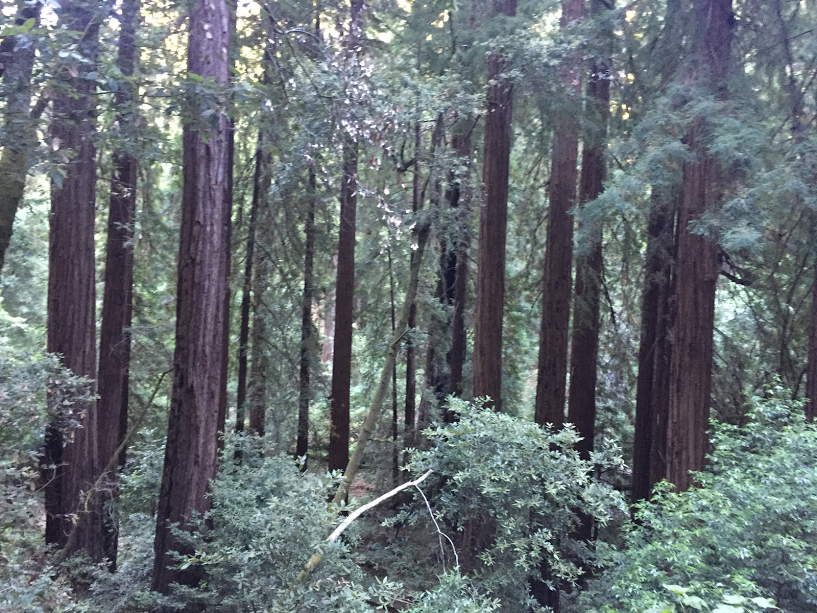 Big Sur:
A drive that takes you away from the hustle-bustle of the city. Drive that offers enormous view of the ocean and mountains.A drive that soothes your eyes and soul.As Lonely Planet has aptly surmised ,"Big Sur is more of a state of mind than a place you can pinpoint on the map".
Taking few pit stops to soak in the view we reached the pfeiffer beach state park to find it being shut(what a disappointment) .We moved ahead to grab lunch after which we turned back.On our way back we stopped at Carmel By Sea .It is quite a touristy place.I couldn't resist dipping my feet in the cold water and spent some time by the shore.It was almost 7 in the evening and we then headed back .
My friend had done camping there earlier.However as we planned late ,the prices had shot up and so had skip it.It is recommended activity to do .However for people who do not have much time a day trip like mine is fine too.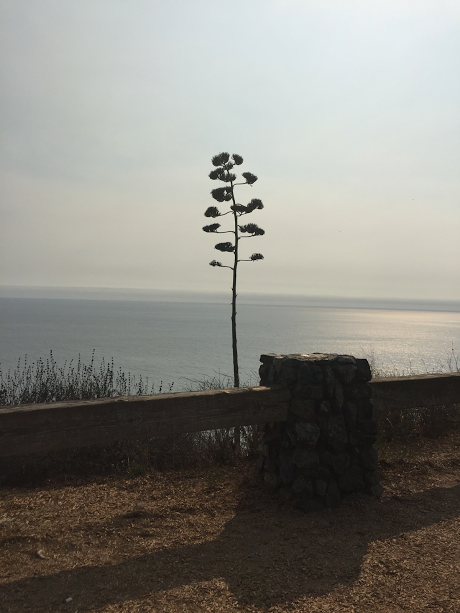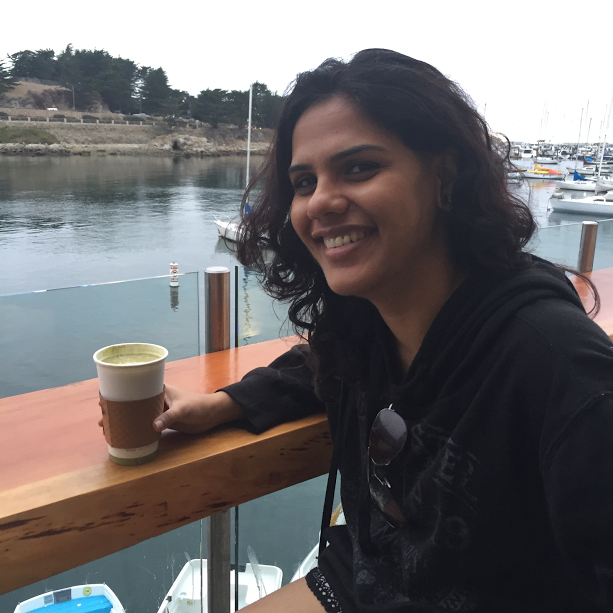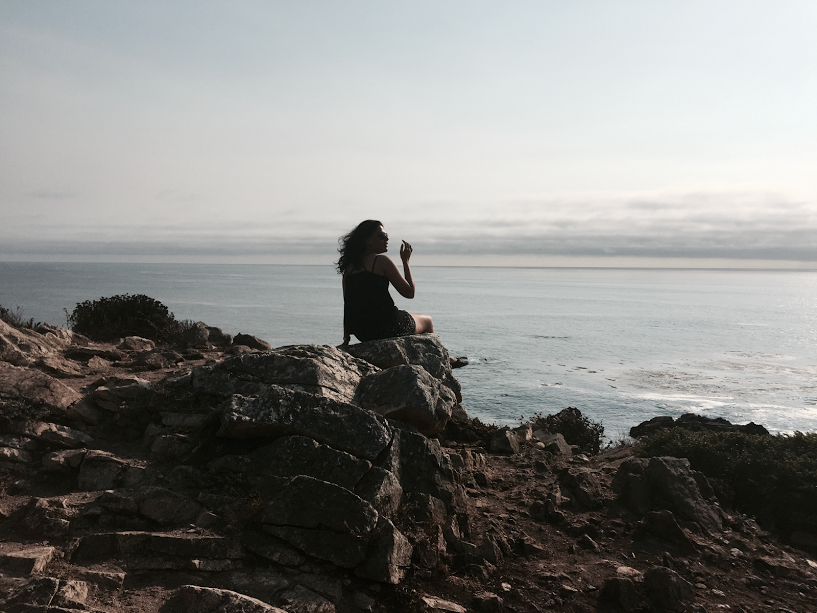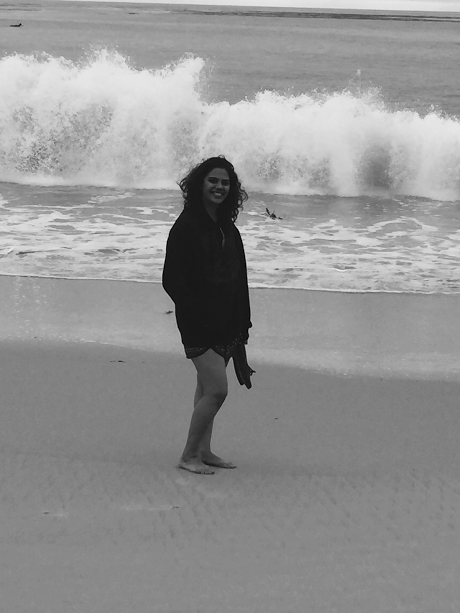 Travel becomes more fun if you do it with your best friend.There is no awkwardness .Silences during the trip is as much welcomed as the goofy banter.You do not spend time breaking the ice or conducting your behavior.You are just yourself exactly the way nature is.
SF as a city impressed me .The first glimpse of the west coast has now build up my enthusiasm to explore more.Hopefully soon!!