The classic postcard view of Lombard Street is famous worldwide and known as the World's crookedest street. It has eight sharp hairpin turns among the beautiful flower beds. Lombard street is usually flooded with tourists from all over the world, but we still somehow captured this beautiful view during sunset.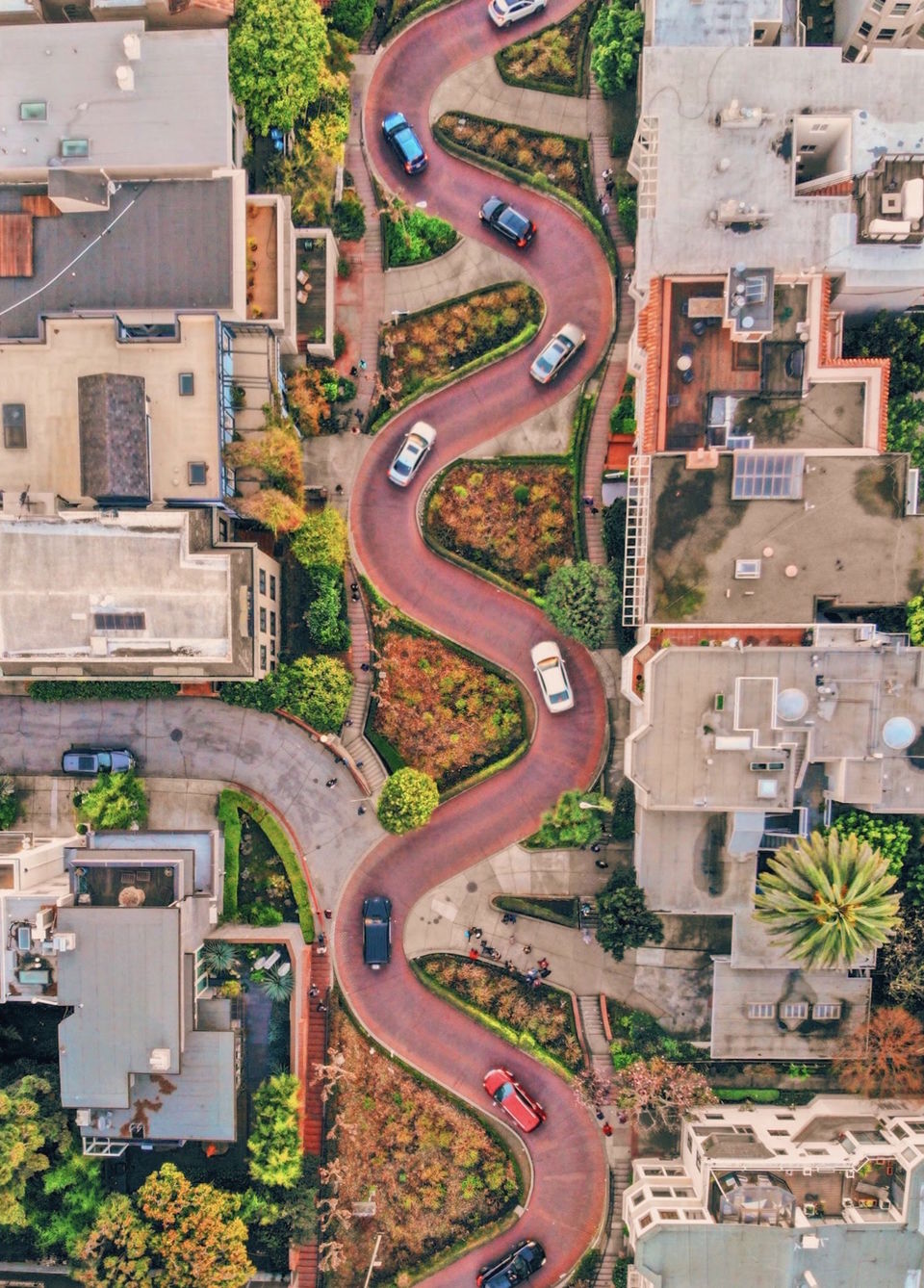 Driving down this road has it's own thrill, it is not difficult but is really cool experience. All the houses surrounding lombard street are super pretty, especially in Spring season. If you want to walk down, there are also stairs down both sides of Lombard Street.
Also how can I miss talking about the great view from here! Bay Bridge, Coit Tower and pretty much entire downtown!! You can't stop admiring it.
How Lombard Street Became Crooked:
San Francisco is built on the steep hills and residents have always struggled with it's slopes. In 1922, the home-owners on the 1000 block of Lombard Street decided that their street was too steep for comfort, and created the plan to create a series of eight sharp turns to make it more manageable. From then this street became an iconic street with most sharp turns.
Would you dare to drive down its eight sharp hairpin turns?