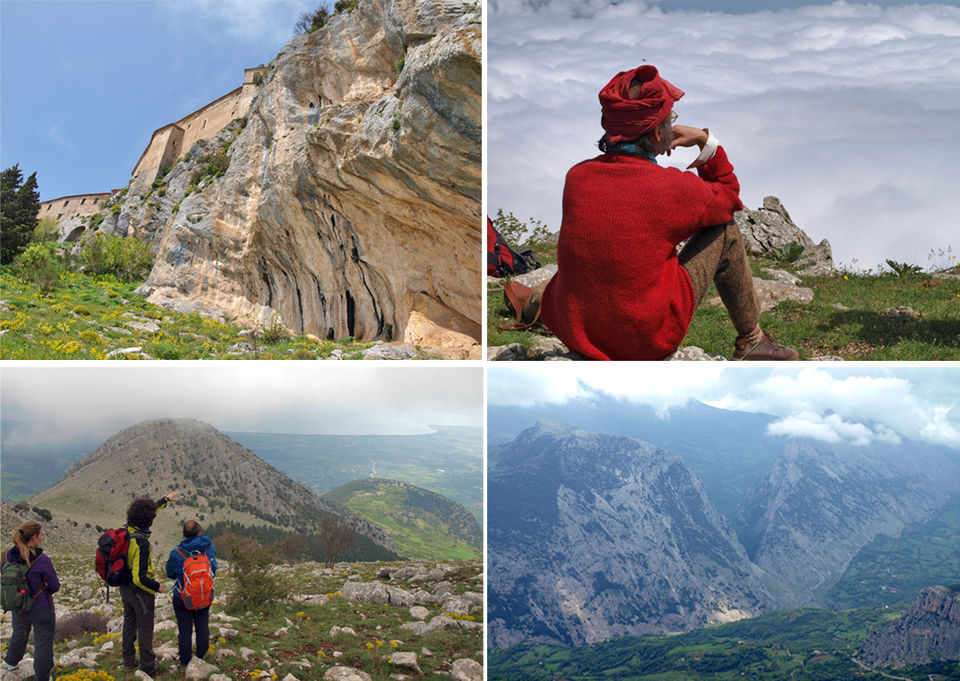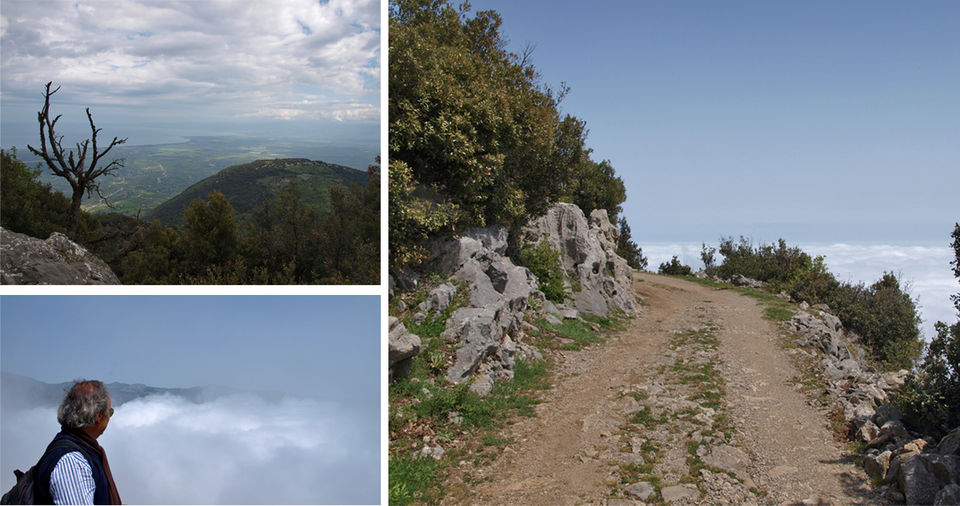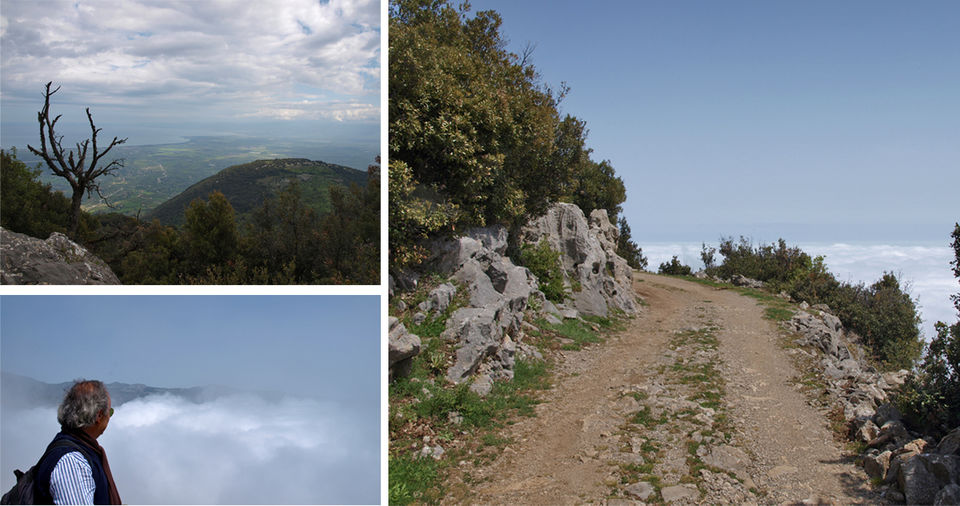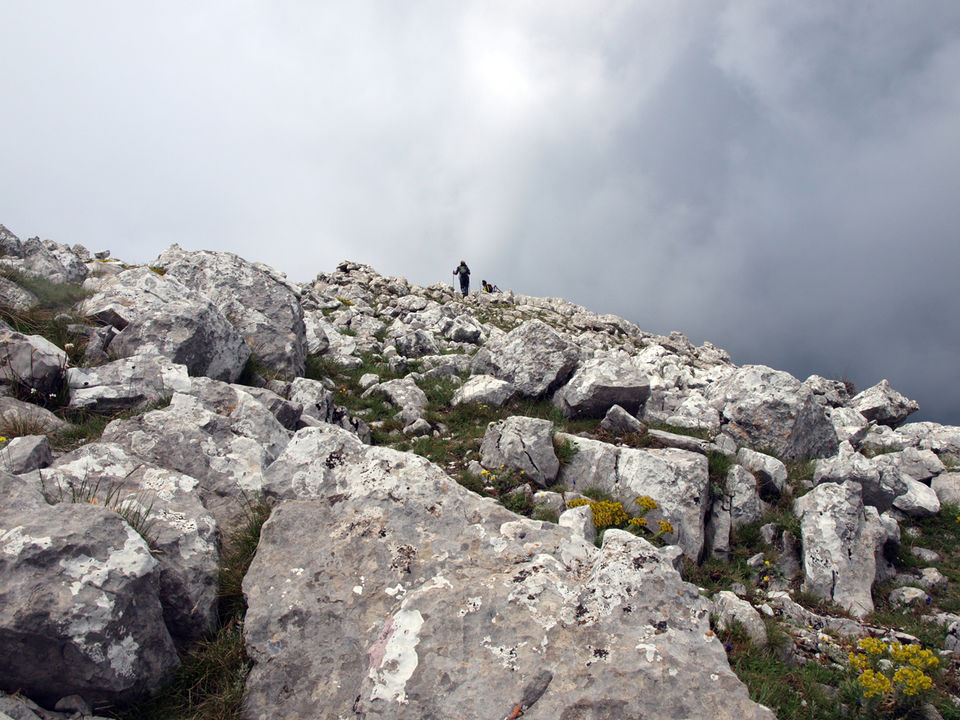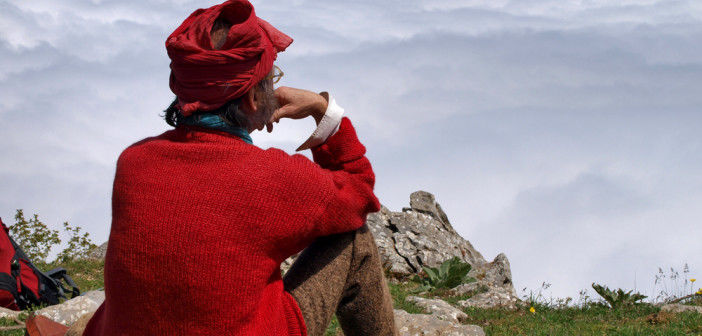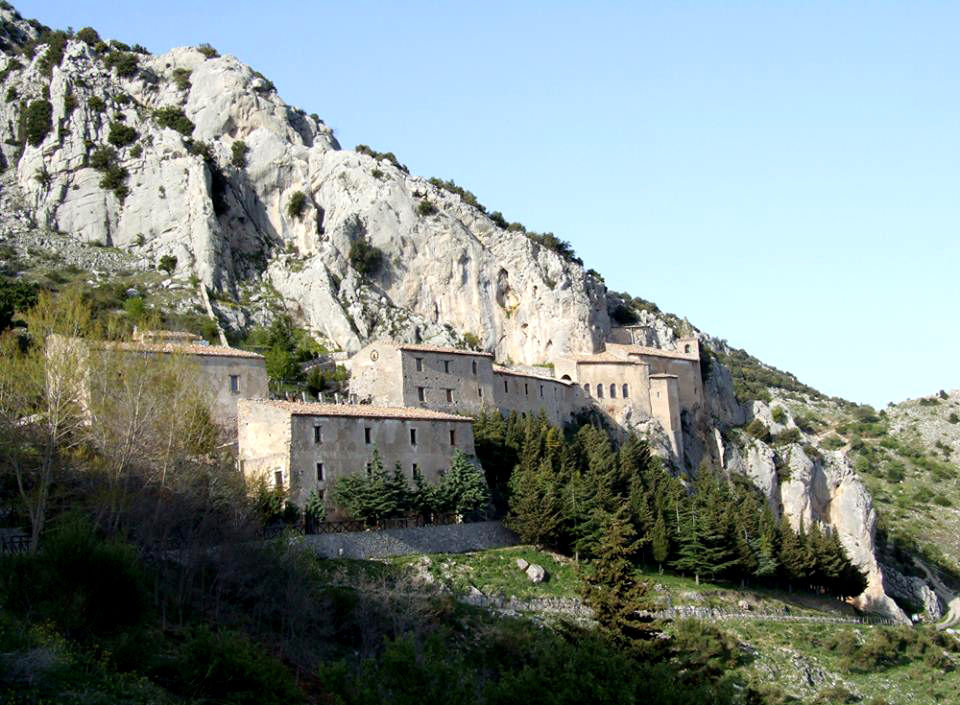 With a group of friends we set off for a hike on the Sellaro Mountain to the Sanctuary of Santa Maria delle Armi, in Southern Italy, Calabria. The route has been followed for many centuries by pilgrims and every year, on April 25, locals from a small village of Cerchiara di Calabria do the pilgrimage to celebrate the religious festival of Madonna delle Armi. The story of the religious procession goes back to 1846 when the locals went to the sanctuary to ask for Madonna's intervention to save their harvest from a very bad drought. The crops were saved and the pilgrimage became a tradition.
Here everyone can discover the true sense of what a pilgrimage is about: the physical effort to reach the place of prayer and the spiritual devotion to the journey. We often walked in silence, surrounded by grey rocks, blue sky, the green of the forests. In the silence, we could hear our hearts beat. Here, on Monte Sellaro, on the path to the sanctuary, one step from the sky, we understood once again the meaning of any journey: rediscovering yourself.
This is the main village from where the treks begin. We started our route early from here.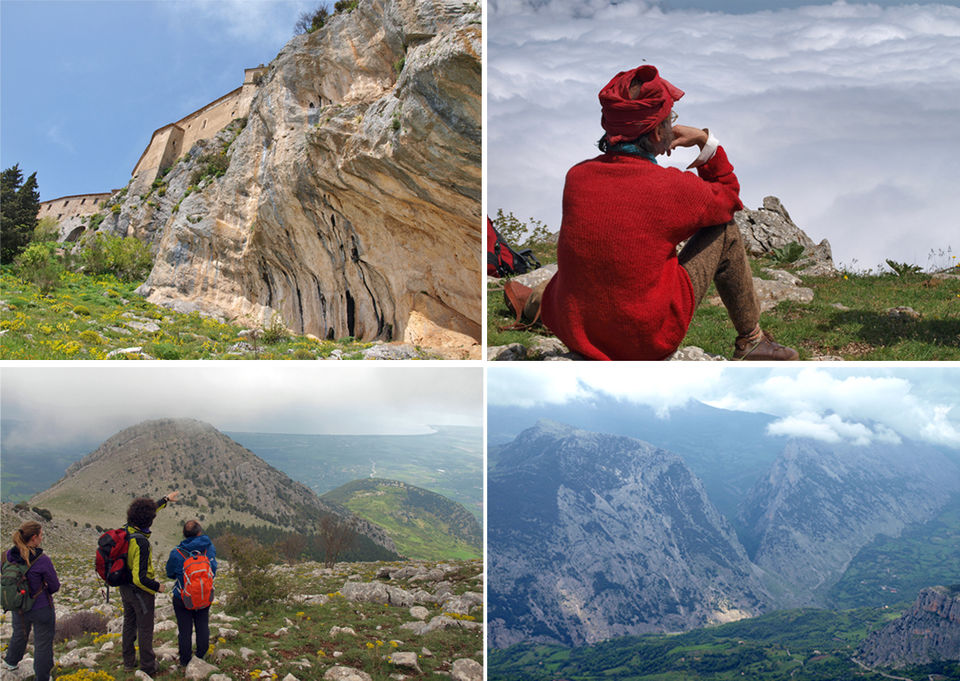 Greek hermit monks had their cells on the Sellaro Mountain well established by the 10th century. Here, at 1050 metres above sea, they prayed in solitude and enjoyed the stunning views over the plain of Sibari and the Ionian Sea.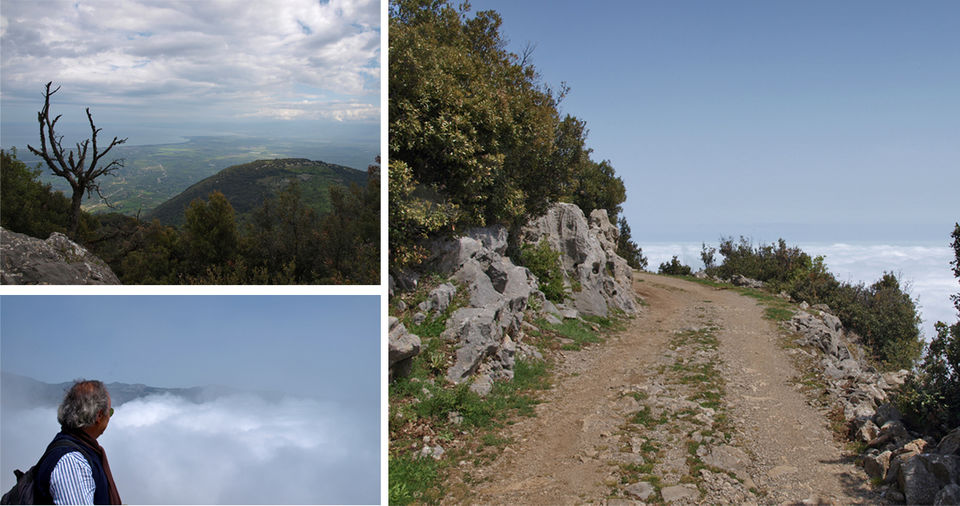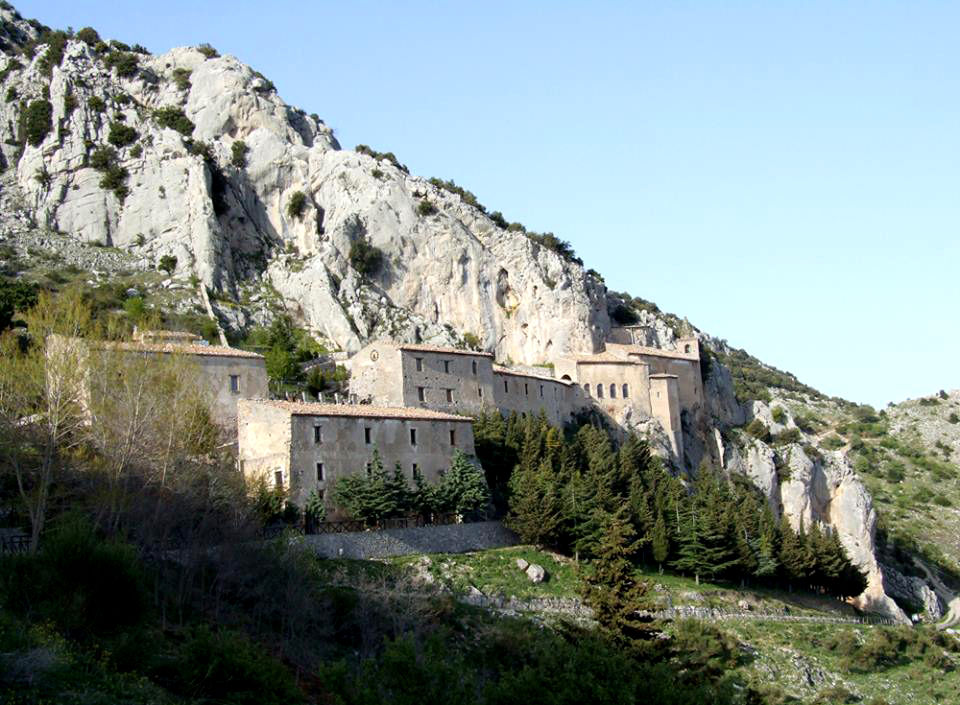 The day was mild and humid and we witnessed a beautiful atmospheric phenomenon that is called "la lupa marina": dense clouds lifted from the sea and covered the valleys below giving us an impression that we walked higher than we were. We felt like we walked on the clouds!