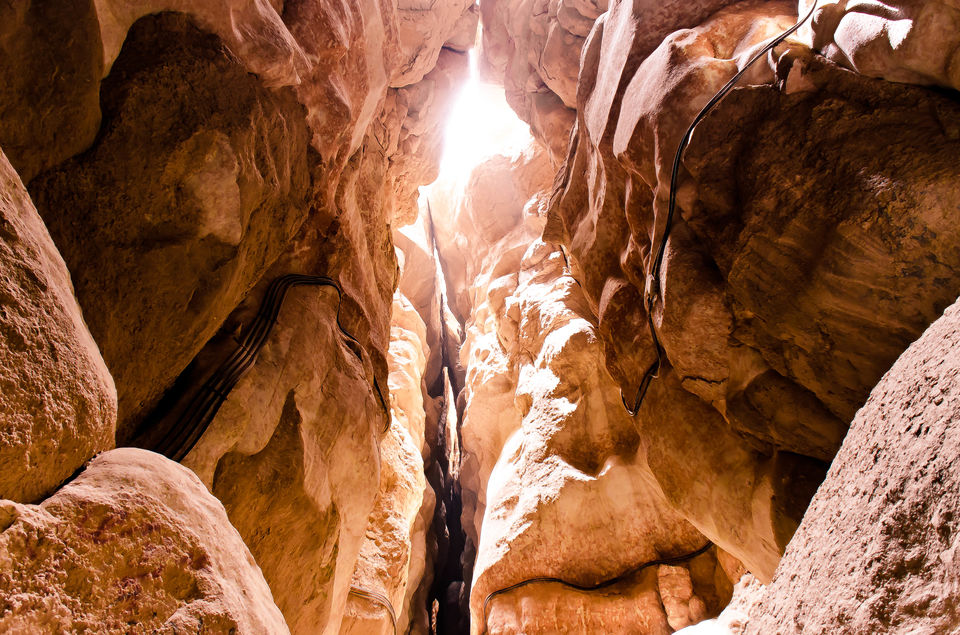 From the lost civilizations of Nabataeans to the trading cultures of the Arabian desert, from unseen wonders of AIUIa to the magical NEOM of the Red Sea, from mud houses on the countryside to the 99-storey Sky Bridge, and from modest cultures to finding new meanings of modernity, the Kingdom of Saudi Arabia offers everything a traveler could want in a destination and then some. Saudi is raw, untouched and ready to be explored.
For the longest time, travel to Saudi was excessively restrictive. You could enter Saudi only if you were a Muslim or an oil industry technician. And even then, the travel in itself was limited to very few places. But then came 2018: the year of tectonic changes. Things changed, Saudi changed, and the mystical country opened its doors to tourists. As of today, anybody over 25, regardless of their gender or religion and needless of a sponsor, can apply for a tourist e-visa. And provided everything is in place, you will have it on your system in less than 15 minutes. Yes, it's that easy today to finally see, experience, and breathe the untouched beauty of Saudi.
And I was one of the very first few to see it right in front of me, unfolding slowly to the Crown Prince's vision 2030.
But Saudi is not just another country to tick off the travel list. It's a photographer's paradise – unique and never seen before! Almost straight out of Aladdin's lamp, Saudi's landscapes are mysterious, architecture, fancy, and light, abundant! It's this filterless beauty that has everything on offer. As a photographer, whether it's nature, colour, history, culture, wildlife, people or spirituality, I found it all in one place.
Come, let me show you my three personal favourites!
AIUIa
The Utah and Arizona of Saudi. Only grander, fancier and minus the crowd.
With a size nearly as large as Belgium, this 'Rose Red City' is undisturbed acres and acres of gorges and canyons. Shaped by erosion and time, here blush pink sandstones mysteriously take shapes of a human face, palm, bottlenecks and even elephants! The landscape will remind you of "Brobdingnag" in Gulliver's Travels, only, this is real!
As you snake through these narrow, curvy, canyons, you see Maraya – the biggest and the only completely mirrored building in the world! Now a Guinness World Record holder, this cube is a cameraman's delight.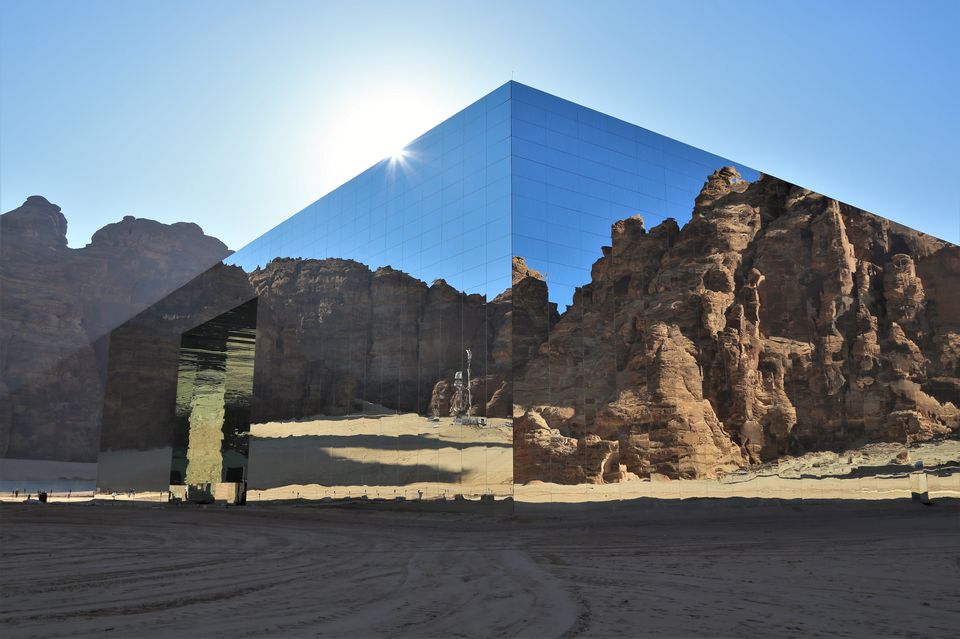 For me, AIUIa is Saudi in a postcard: history with hospitality and grandeur. AlUla is also home to the The Winter at Tantora festival. In this three month festival, know that Saudi will surprise you every minute. As the day progresses, things only grow grandeur by night. Beautiful rocks light up, as ultra-fine restaurants pop up and luxury claims the desert. Not just that, Maraya also gets pumped by international artists and world-class chefs serving the taste of exclusivity!
Hegra
The sister city of Petra and a UNESCO World Heritage Site.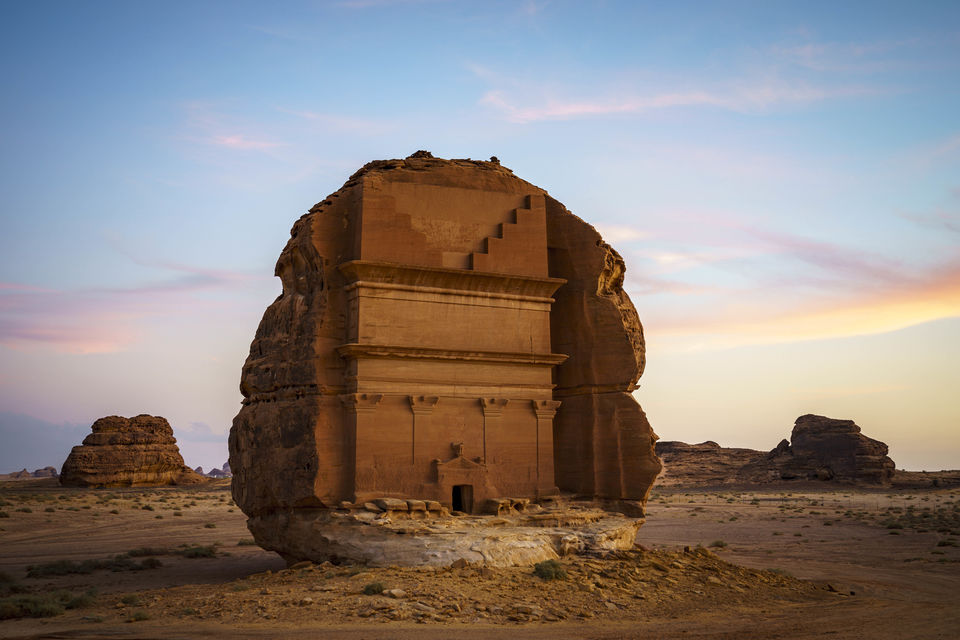 Undisturbed for nearly 2,000 years, a visit to the abandoned city of Hegra is like taking a trip back in time. Exactly like Petra, architecture in Hegra is not a free-standing marble monument. Instead, the caves, temples and tombs are built by carving into the same blushing pink sandstone mountains that the city stands on. One hundred and thirty eight to the current count and growing as the excavations proceed, Hegra is an intact account of a now lost civilisation and hence, unique and a UNESCO world heritage site. Tallest among these mysterious tombs stands Qasr al-Farid – 'the Lonely Castle'. Although it was never completed and perhaps never served its main purpose, as I stood against it, I was humbled by its unreal aesthetics. What makes it special is that very few people have seen this historic site and an even lesser number even know about it.
But it's Saudi, and nothing ends without magic and mystique. As the night drew in, hundreds of lit drones flew in the air in exquisite patterns programmed by excellently customized software and though the camera hardly does justice to it, believe me as I say, it's an unreal sight!
So I say, visit Hegra to experience raw history layered in dust, to experience the most impressive, undisturbed monuments in the world accentuated by technology.
The Red Sea
Why the Red Sea?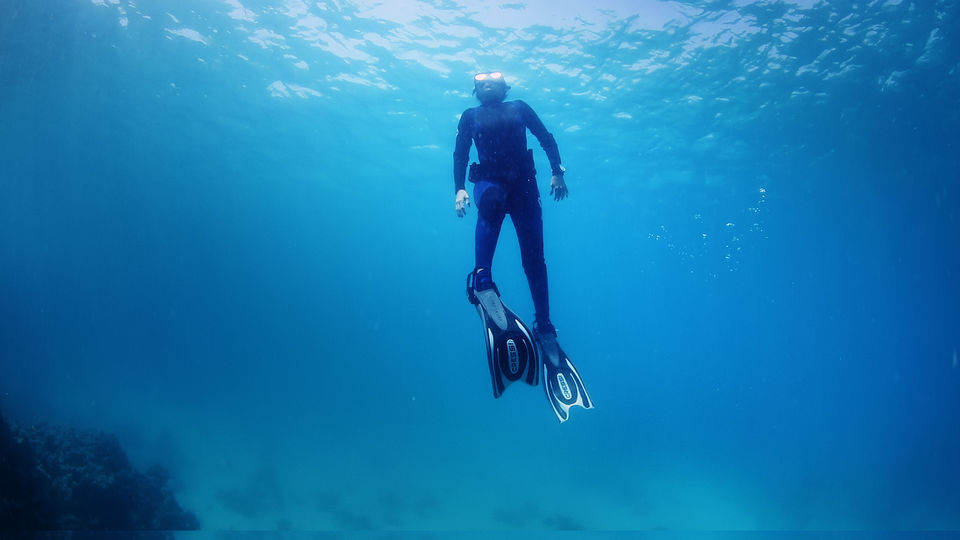 Unpopular to its name, the Red Sea isn't really red. It's blue-green and crystal clear! It's one of the most preserved, unique and excellent scuba diving and snorkeling sites. Did you know it's home to 1,200 species of fishes, including 44 species of sharks, out of which 20% are exclusive only to the Red Sea? On my dive, as I bubbled through the waters and angelfish, butterflyfish, clownfish and many more, I realized that Saudi is not only an experience of history and time but also of lives beyond land. Of depth and reflection. Of aquatic and colorful corals.
But, the experience of the Red Sea is not only of what it holds under. Just like the Dead Sea, you can literally float on the Red Sea's surface because of its high saline concentration!
Excellent beaches, exquisite landscapes and NEOM! Said to be an audacious and bold dream, and a centerpiece of Saudi's 2030 vision, NEOM is what the future may look like for Saudi – a smart city that will house it all. I didn't get to experience it fully as it was under construction, but I can't wait to go soon and experience the future as it comes.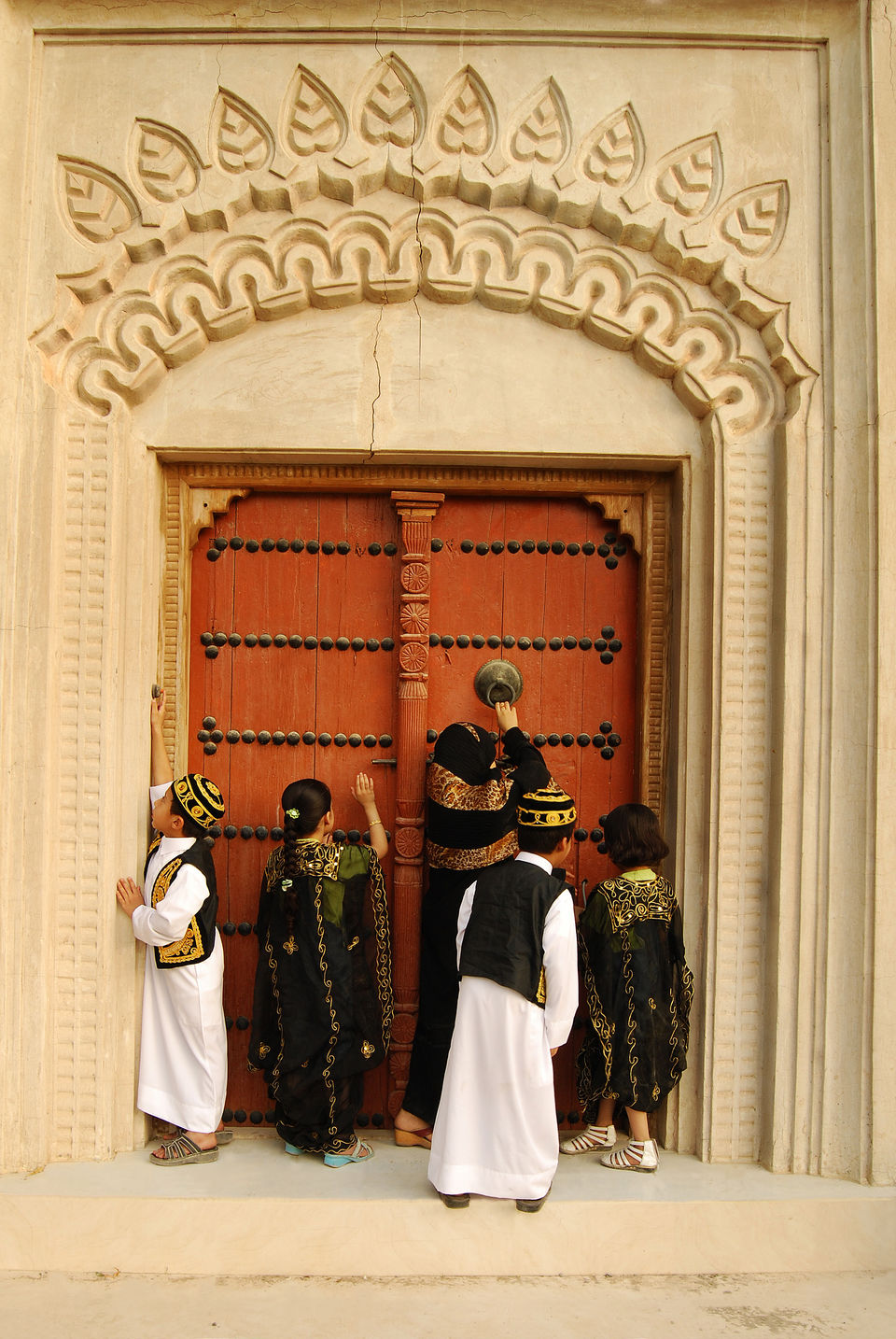 But, I say, don't just visit Saudi for these places. Visit Saudi for its people. Visit Saudi to see its unparalleled hospitality. For the welcoming smiles and cheerful hellos! Visit it for its Arabic coffee and winter sun. Visit it because from the very sand beneath your feet to the Edge of the World, Saudi is a frame of landscapes, mystique, colours, textures, wildlife and long flowing cultures. Spirituality flows through its air and modesty defines its people.
P.S: Also, because Saudi is safe, even with a pandemic around us. The entire e-visa process is 100% digital. Free healthcare is provided to anyone affected by COVID-19 in Saudi Arabia, citizens and visitors alike! So, are you ready to dive into Authentic Arabia?
Visit the Kingdom of Saudi Arabia's official website for more information.
In association with Saudi Tourism Authority.
Ready to travel for free? Earn credits and redeem them on Tripoto's weekend getaways, hotel stays and vacation packages! Watch travel stories come to life with Tripoto on Youtube!