I have got to admit, the start of the selfie culture I thought, was the most frivolous disease that had ever inflicted mankind! And while I could strain my jaw muscles endlessly for the perfect 'paparazzi' shot, the idea of holding a camera to my face to capture its 'splendor', felt oddly conceited. A few years down the line, and boy, do I have enough selfies to last a lifetime supply of social media posts? My former self might just consider it the bane of my existence, but my current self, views it as an imperative form of self-flattery. Let's face it, clicking pictures – selfies or otherwise – of our moment to moment activities, is a worldwide cultural rage. And Japan only seems to have taken it a step further with Purikura.
Purikura – short for print club – refers to Japanese photo booths that print postage stamp sized pictures. Super popular amongst Japanese girls, Purikura is supposed to make you look kawaii or cute. The Japanese hold the 'cuteness quotient' in high regard and Purikura capitalizes on that. Teenage girls, and even adults, particularly those on a date, commonly plan social outings to these booths. In fact, many popular booths have long queues of people waiting to get in.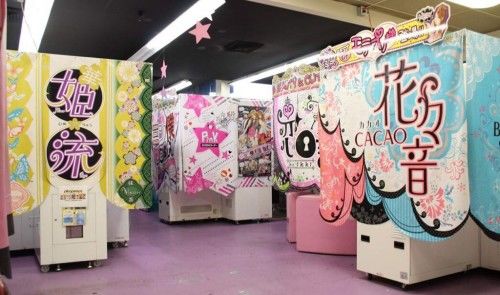 Five Fun Facts about Purikura:
1) Purikura is short for 'purinto kurabu' – Japanese pronunciation for 'Print Club'
2) Some Purikura machines are musical and several have props such as wigs to enliven the pictures.
3) The pictures can be edited with a stylus, using editing tools. HelloKitty Stickers, heart stickers, star stickers, and many more can be added to make the picture cuter.
4) The physical features can be altered to larger eyes, sharper chin, and even longer legs.
5) Cute text can be added to the pictures using the stylus.
Purikura offers a plethora of editing tools, mainly aimed at making the photos look cuter. And some of its features, the bigger eyes for instance, can bring more of an animated look. Editing Purikura pictures is literally an art in itself. A very Japanese way to make memories, it is a must-have, fun, interactive, and above all, cute experience!