While Siem Reap is particularly famous for the Angkor Wat complex, there are several other things and places to visit here which will leave you spellbounded. And floating villages near Siem Reap are a few places where you can visit and learn more about the unique living style of the local people here.
Tonle Sap Lake is a huge lake which has 4-5 floating village out of which Chong Kneas, Kampong Phluk, Merchey, and Kampong Khleang are the main ones. If you have a lot of time to spare then you can go to Kampong Phluk or Kampong Khleang village.
But if you don't have a lot of time then going to Chong Kneas village which is just 15 km from Siem Reap is the best choice.
About Tonle Sap Lake
The largest lake in Southeast Asia, Tonle Sap Lake is an important Cambodian landmark and is one of the top tourist attractions in Siem Reap.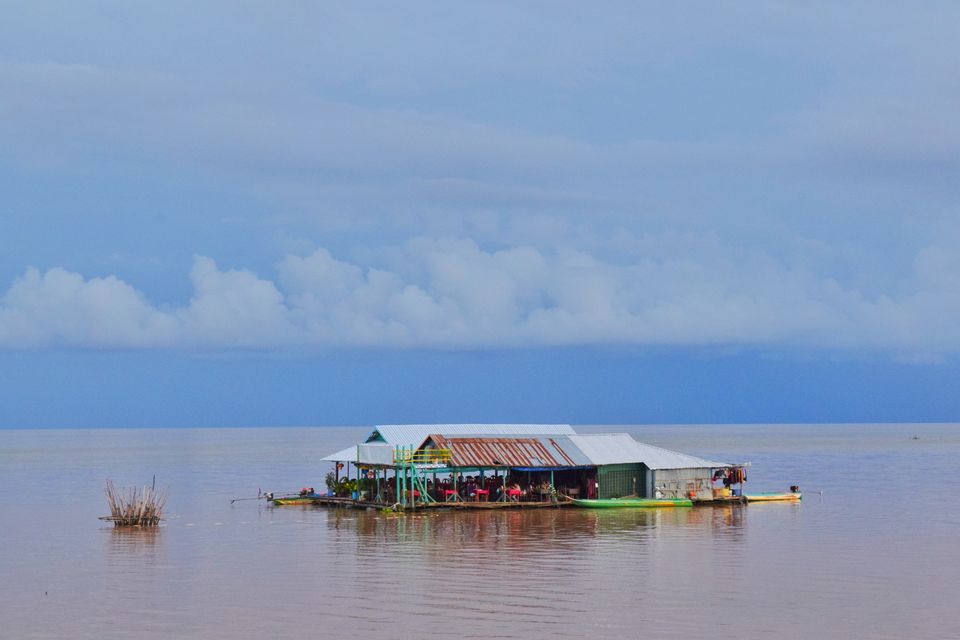 Around 1.2 million people live on the Tonle Sap lake and make their living by fishing. Tonle Sap is the major source of food for Cambodian people and one can learn a lot about the Vietnamese and Khmer culture by observing the locals here.
How did these floating villages came into existence?
Well, it all started because of the Khmer Rouge which ended displacing a majority of the people who lived in Cambodia. But once the reign ended, people who didn't have a valid ID proof or paperwork didn't get their land back.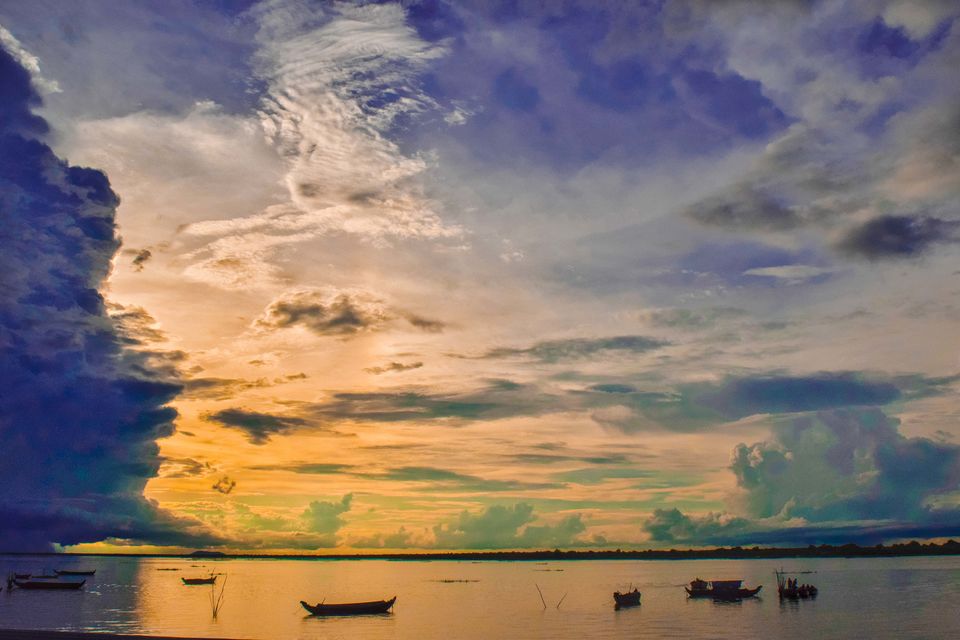 According to the Cambodian law, any one who doesn't have proper paperwork isn't allowed to own land. So, most of these people made their homes on the lake as there was no mention about water.
So, now there are a couple of villages on the Tonle Sap lake with proper schools, restaurants, etc. where around 1.2 million people stay.
How to Reach Tonle Sap
As mentioned above, there are 4 major floating villages near Siem Reap which you can visit to learn more about them. Chong Kneas is the closest village at 15 km from Siem Reap while Kampong Khleang is the furthest village.
Kampong Phluk and Merchey, both are at a distance of 30 km from Siem Reap so your mode of transportation depends on your budget and convenience.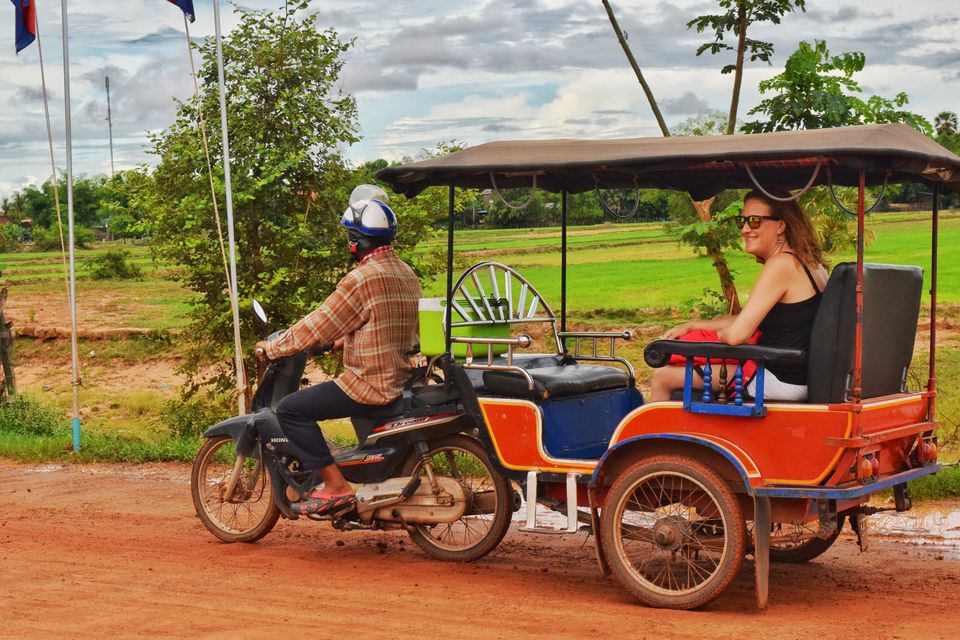 Hire a Tuk Tuk
You will get Tuk Tuks to these villages but usually they would cost you somewhere around 40 - 50 USD. The villages which are closer might cost you just around 15-20 USD but those which are far will definitely cost you more.
So, if you are on a budget trip then hiring a tuk tuk might not be the best option.
Rent a Motor Bike/Cycle
If you know how to ride a motor bike then the best way to reach the floating villages is by taking a motor bike. It won't take a lot of time and you will be able to spend time at your own convenience.
However, the rent of a motor bike is usually around 10-15 USD so it might not be the most economical option to choose.
For people who cycle a lot, cycling is the cheapest and most convenient way of heading to Tonle Sap. You will get a cycle for 2-3 USD from Siem Reap for 24 hours.
Opt for a Tour Package
But the best thing to do would be to get a tour package which will include your transfer in an A.C van and will take care of other details as well.
Unlike the Angkor Wat Temple, planning a solo tour to the Tonle Sap lake can become costly and time-consuming. So, taking a planned tour is the best way to make most of your time in Siem Reap.
Tonle Sap Floating Village Tour Options
Well, technically, you have two options for exploring the Floating Villages of Tonle Sap. You can either plan a tour yourself or you can opt for a Tour operator to plan your trip.
1. DIY Method
The DIY method can be a little costly as you have to manage the transportation, ticket, boat guide, etc. Depending on the village you choose, you will spend anywhere between 15 - 40 USD for reaching the boat point.
And the entry fee at a few villages is an additional 2-5 USD. Then, you would need to rent a boat and a guide which usually comes around to 25 USD. So, if you are traveling solo here, this might not be the best way to explore the floating villages.
Also, these boat guides will only allow you to spend an average time of 1-2 hours at the lake itself. So, it might not be as satisfactory. But if you are traveling with your family or friends then this is a great way to save some extra bucks.
2. Company Tour
One of the best options for solo budget travelers is to book a floating tour package which will include your transportation, boat guide, entry fee, etc.
And the total amount of this package tour usually comes around to 20 - 25 USD, depending on the floating village you choose.
This is what you can expect in a company-based floating tour package:
They will pick you up from your hotel/hostel and take you to the boating point in an airconditioned van. The journey will take about 45 - 60 minutes, depending on the village location.
Once you have reached the boating point, you will be safely seated on a boat with 3-4 members and then would be taken around the village. The guide will explain all the buildings and will tell you how the village works.
This boat tour usually lasts for 30-40 minutes before you are taken to a restaurant right in the middle of the Tonle Sap Lake.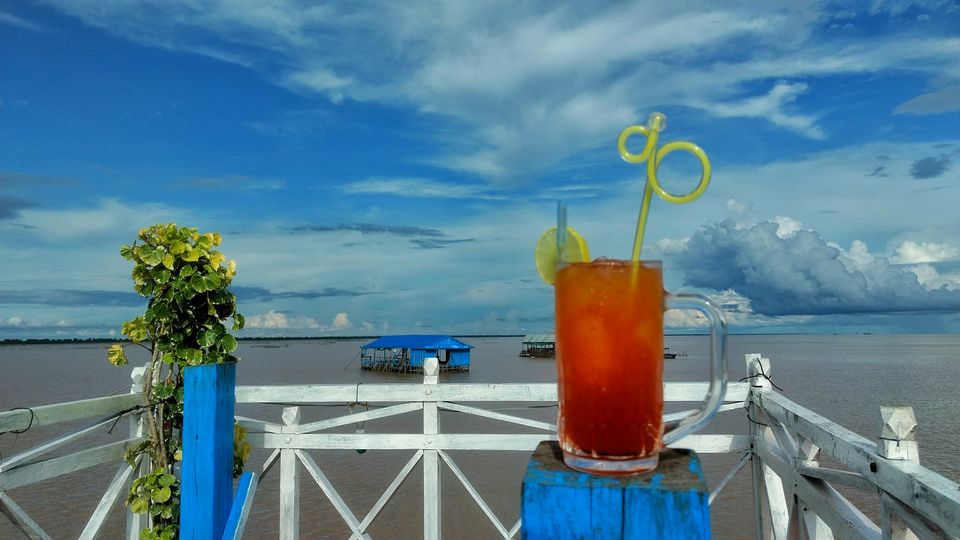 Once you are at the restaurant, you an order food or drinks and pay for them. Here, you will spend 2-3 hours and can watch the sunset from the deck as well.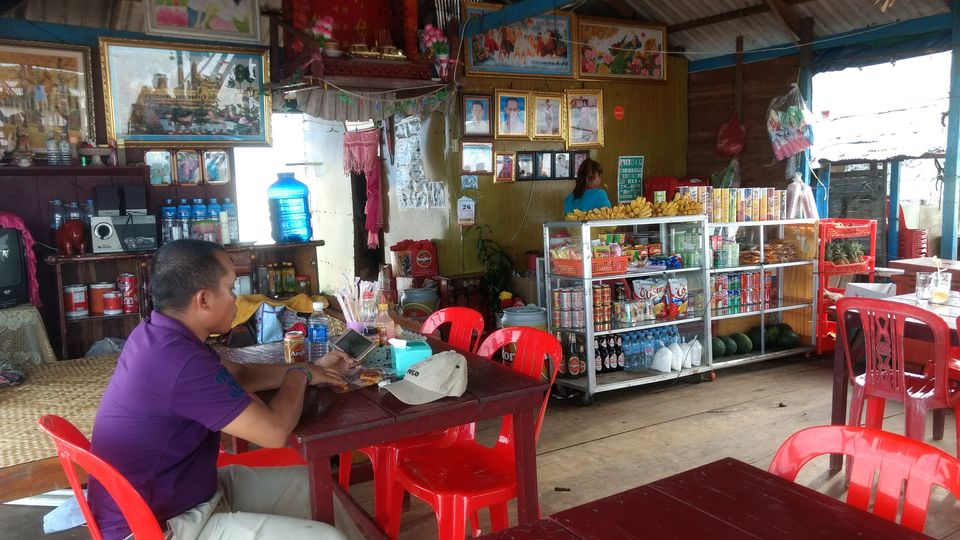 After that, you will be taken on the boat back to the shore which will again take some 20-30 minutes. And then, you will be dropped back at your hostel/hotel.
The entire tour will take about half day and will be worth every penny that you spent on it.
Conclusion
Frankly, I didn't even know much about the floating villages and Tonle Sap lake until I reached Siem Reap. But I am so glad that I opted for this tour and made some great friends along the way.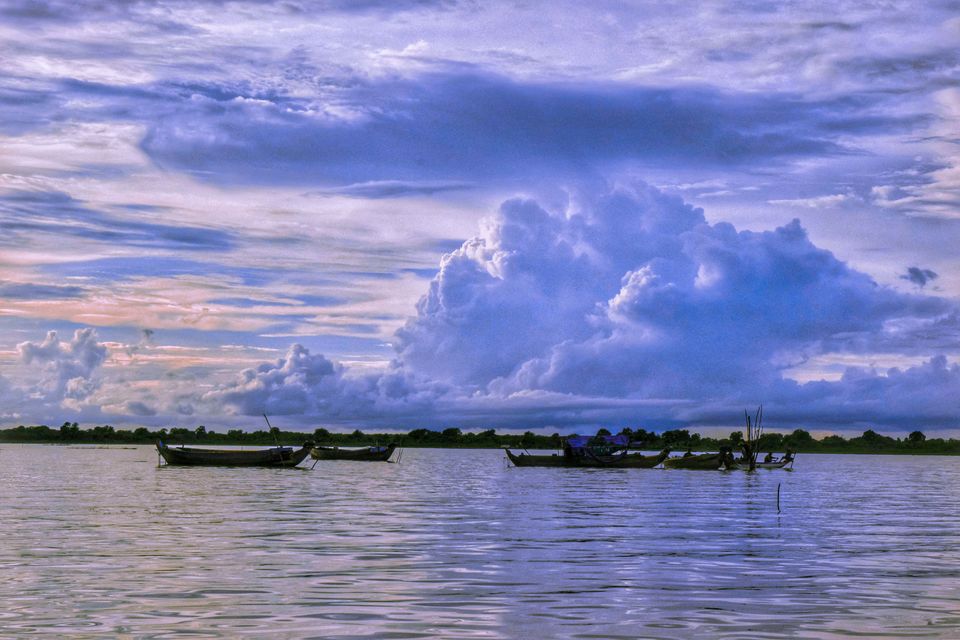 Trust me, sitting in the middle of the lake while admiring the gorgeous clouds was a really amazing experience. And although we weren't lucky enough to watch a sunset, it was still a pretty amazing tour and helped us learn a lot about the life of locals here.
Frequent Searches Leading To This Page:-
floating village cambodia history, floating village cambodia siem reap, cambodia travel blog, adventure activities in cambodia, adventure holidays cambodia