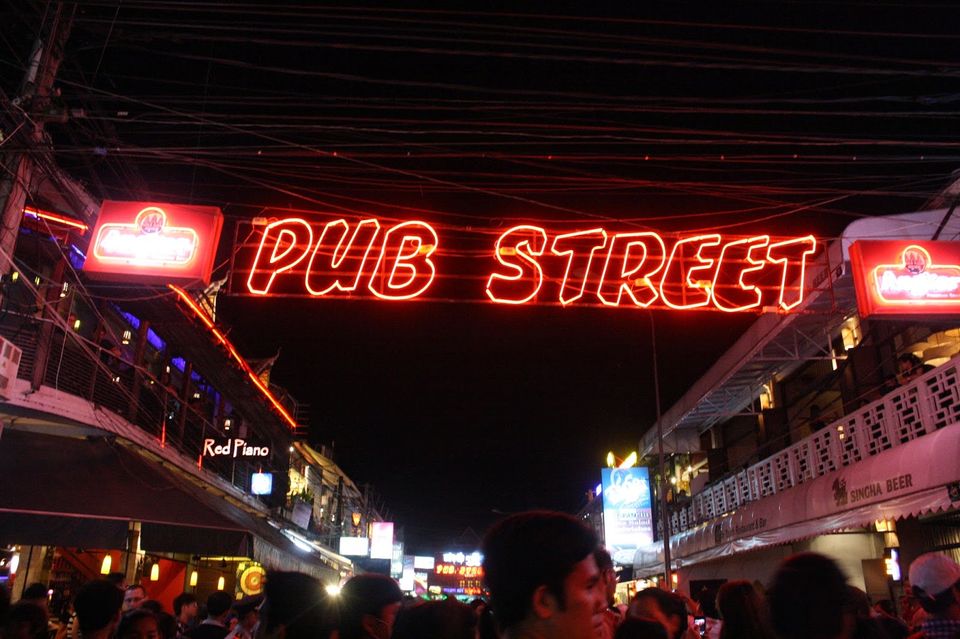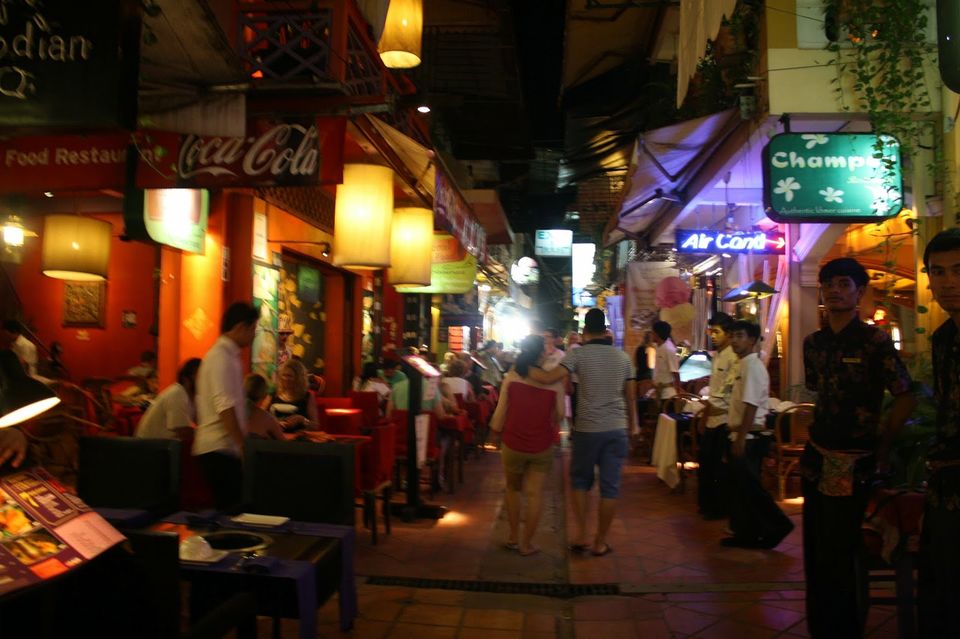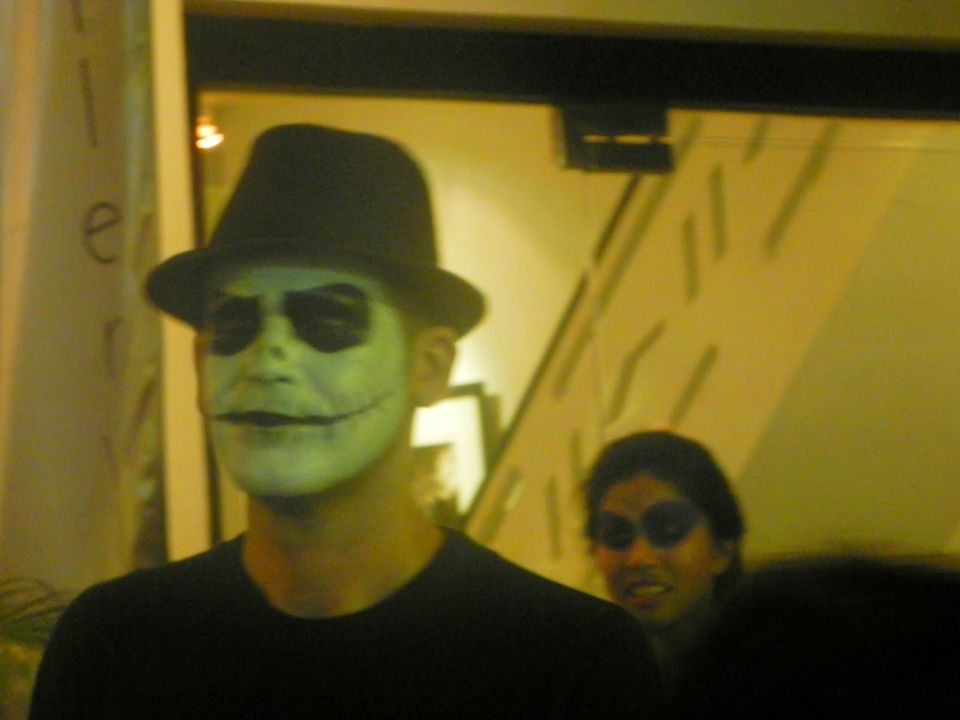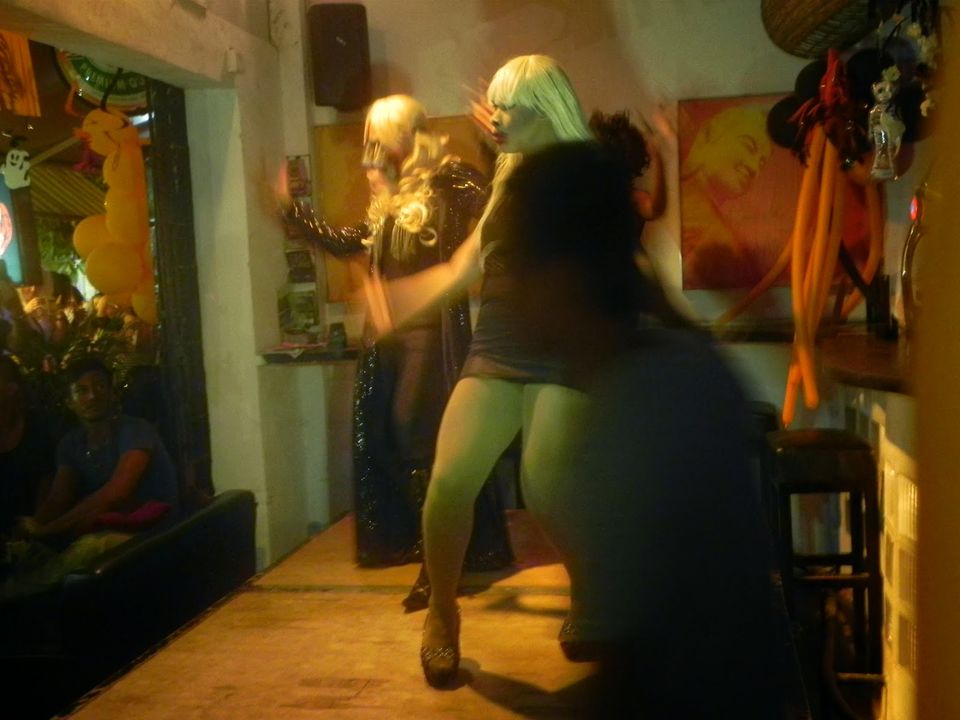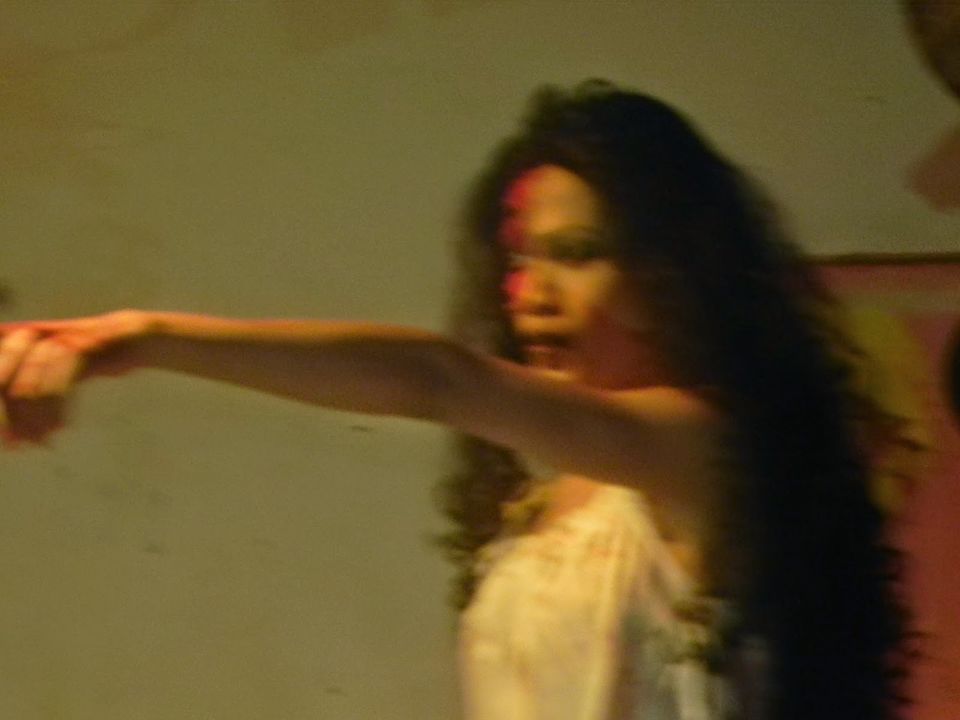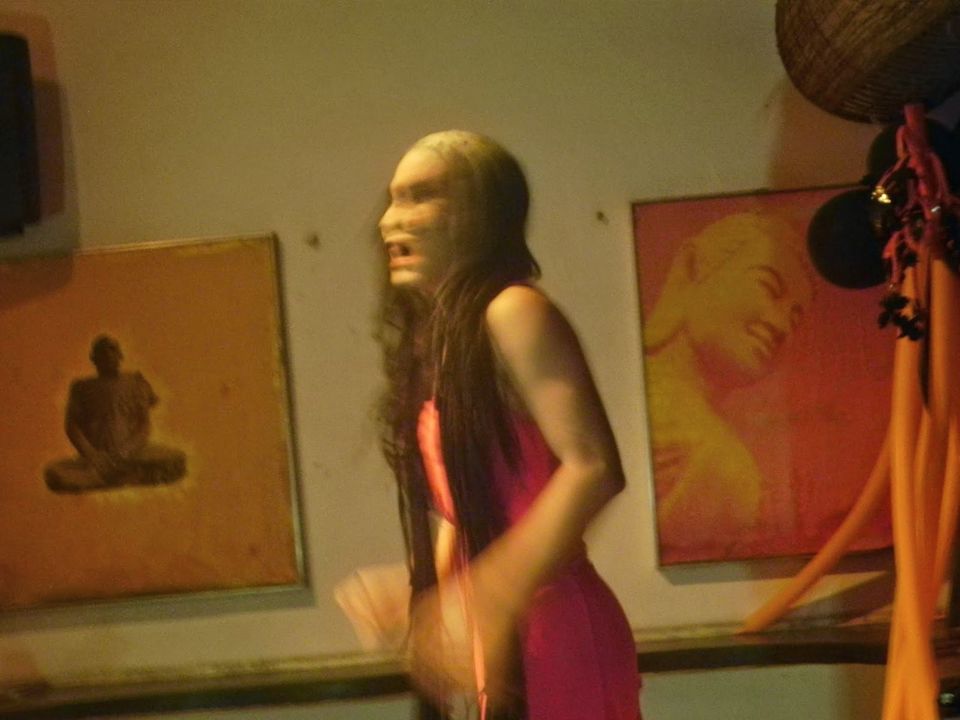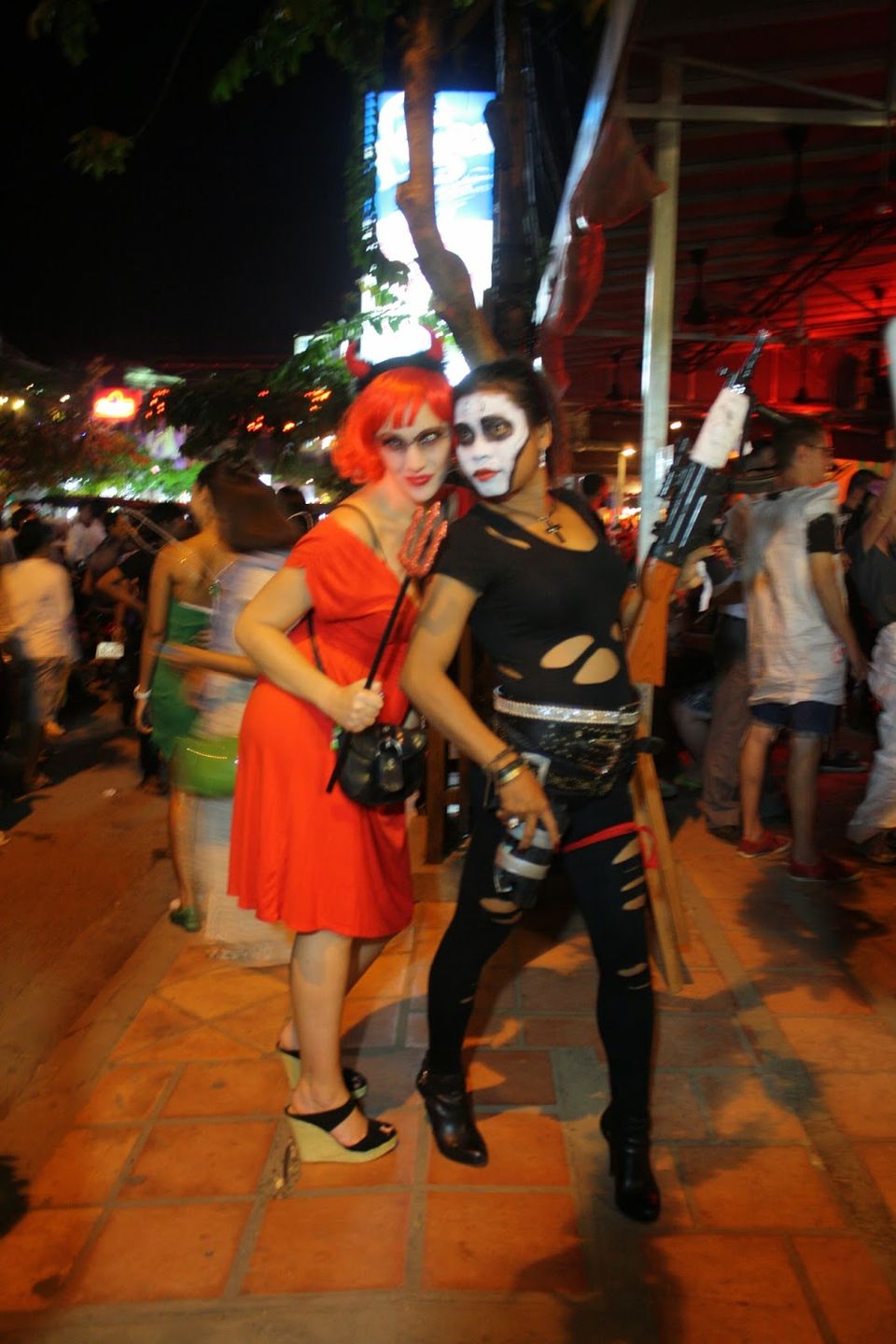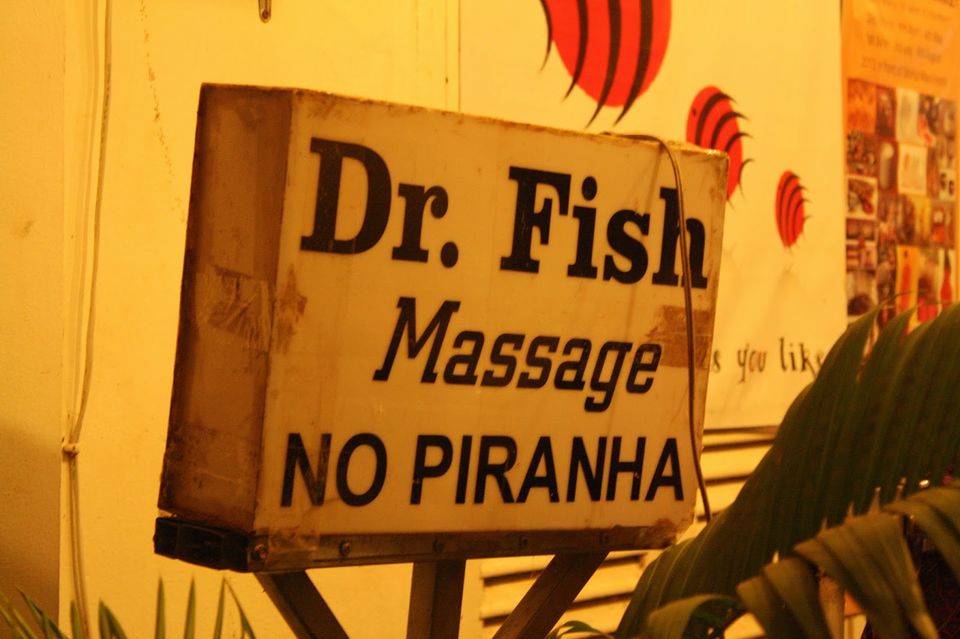 Seam Reap in Cambodia is an international tourist destination. This city draws a mind-boggling number of tourists from across the globe every year. In spite of being a southeast Asian country, it is a neat and prim city built around numerous temples and monuments. Though there are unmistakable signs of a third world country just beyond the tourist circuit, yet it has been conceived and developed as a tourist-friendly city. There are numerous hotels, restaurants and shops catering to an immense international tourist market. Much has been written about the famous Angkor Wat and other sites of historical importance which have been included in the World Heritage list. What made my Cambodia trip memorable were experiences much more in addition to the normal touristy visits to the temples and monuments. One such is the fantastic experience at Pub Street on Halloween night. We were told by our guide that there are 'Ladyboy' shows held at Pub Street every evening where boys dressed as girls would sing, dance and perform dramatic skits. It was adult entertainment, we guessed, but the guide was forthcoming in his assurance that it was perfectly okay for a lady to visit the place. So we ventured out to Pub Street in a tuktuk at 8 in the night. It was a broad road lined with pubs and restaurants, all brightly lit .Loud music and dance greeted us everywhere. The pavements were over crowded with people from different countries mingling with the locals. It was a picture of wild abandon and revelry. There were rows of chairs and tables in front of the restaurants in the narrow alleys. Most of the people were dressed in their weirdest and ghastliest makeup. It felt like a grand carnival where everyone participated in his or her own way. We asked about the Ladyboy show at a pub and were ushered in very graciously. It was a small space, very dimly lit and sparsely furnished. There were a few people inside, talking in hushed tones over a drink. The young waiters, mostly transgender, were extremely cordial and jovial. They made us feel extremely comfortable. After some time the show began. It was a solo performance by a transgender who was playing the role of a woman. Music, dance, song and emotive acting...all rolled into one -- it was the enactment of a well defined supernatural story. We were simply speechless by the impact of the whole spectacle. It was something we had never experienced before.
While returning to the hotel quite late at night I did not, for once, felt myself in an alien land. The crowd was huge but there was no pushing or jostling, no untoward incident. No one actually looked at us, total strangers, leave alone leered. I was trying to figure out what it would be like in my own country with over- curious people staring at you and the depraved ones trying to grab an opportunity to touch and grope a woman at such an unearthly hour! Though there was nothing obscene or objectionable in the show, it was quite difficult to visualize such a show being held publicly in my country of moral policing. I returned to the hotel, safe, happy and content. The pleasant memory of the Halloween night and the Ladyboy show will remain with me a for a very long time.
This trip was originally published on Travel et cetera.
Frequent Searches Leading To This Page:-
nightlife in siem reap cambodia, siem reap cambodia nightlife, pub street cambodia bars, pub street cambodia nightlife, pub street in cambodia