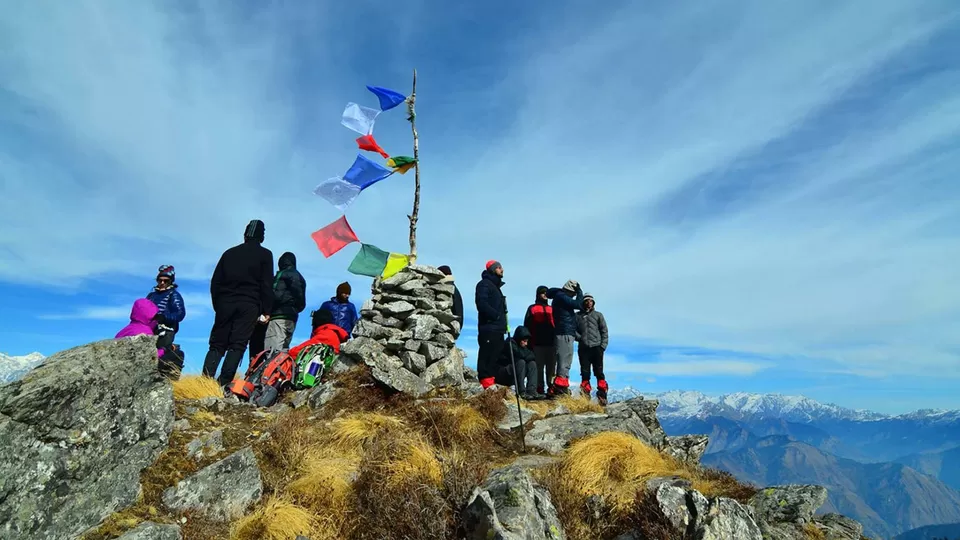 Nestled between Nepal, Bhutan and Eastern India lies Sikkim, a gem of Northeastern India. Surrounded by winding valleys and snow-clad mountains, this state is a blend of three different cultures, each with its own rich traditional heritage. Known popularly as a relatively offbeat hill station in India, the region has recently turned into a destination frequented by travelers on a budget, especially backpackers.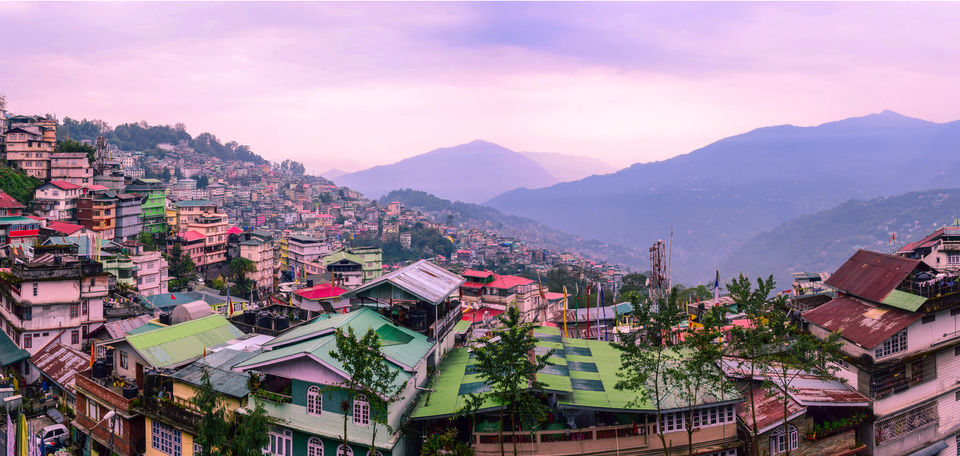 With activities ranging from adventure trails to quiet mountain living, Sikkim has things to offer travelers of all kinds! This season, if you are a backpacker wishing to embark on a journey to the mountains, away from city life, Sikkim is the place to be!
How to Get There?
By Air: The nearest airport is Pakyong Airport located in the town of Pakyong at a distance of 35km from Gangtok.
However, this is Sikkim's first airport and lacks connectivity with a large part of the country. The nearest major airport is Bagdogra Airport in West Bengal located at a distance of 124km from Gangtok.
Local cabs and taxis regularly ply from the airport and are a common mode of transportation for travelers. Local taxis are a cheaper option for commuting as compared to private cabs. Moreover, a helicopter service is also available for traveling between the two cities which enables visitors to complete the distance within 35 minutes or less. The service is managed by the Sikkim Tourism Development Corporation and operation is usually dependent upon weather conditions in the state. The cost for the helicopter service amounts roughly up to 3500 INR per person.
By Train: Train travel is the ideal mode for backpackers traveling on a budget. The nearest railway stations to Gangtok are Siliguri and Jalpaiguri in West Bengal, placed at a distance of 145km and 188km from the capital city respectively. Taxi and cab services to the state are commonly found in both stations. While it takes 4-5 hours to reach Gangtok from Siliguri the time extends to 5-6 hours from Jalpaiguri.
By Road: Gangtok is well connected to major cities such as Kolkata, Siliguri, and Jalpaiguri from which buses regularly ply to the state. For travelers wishing to embark on a private road trip, cabs or private taxis are the best options. This is the best option for individuals who wish to cherish the journey as well with the destination!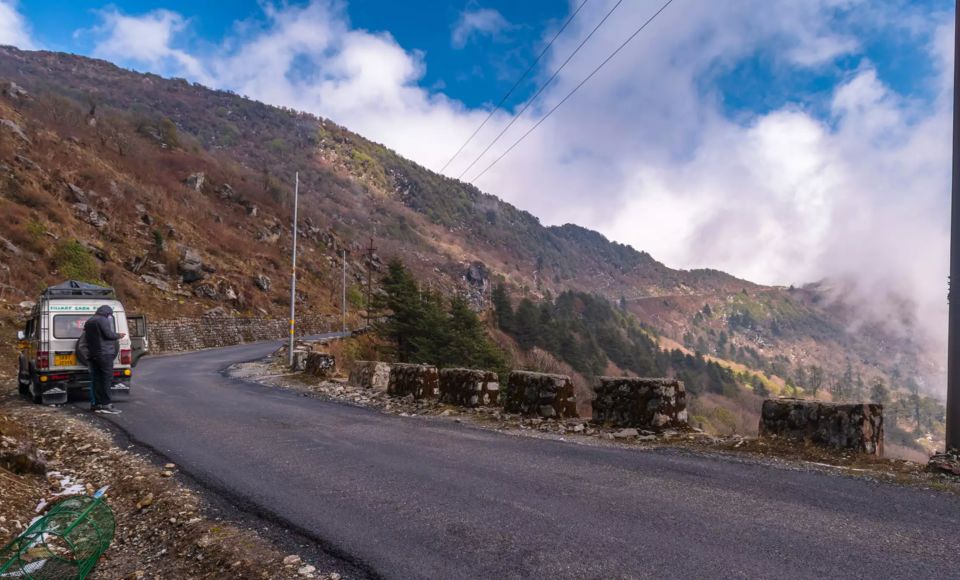 Best Time to Visit:
Due to its hilly terrain, Sikkim witnesses harsh climates during the winter months with temperatures mostly diving down to the negatives from November to February.
The summer months are relatively pleasant in the state, with temperatures rarely going beyond the 28-degree mark. As a result, Sikkim witnesses peak tourism between the months of March to May.
Travelers must keep in mind to avoid traveling to the region during the monsoon season wherein landslides become common making travel dangerous.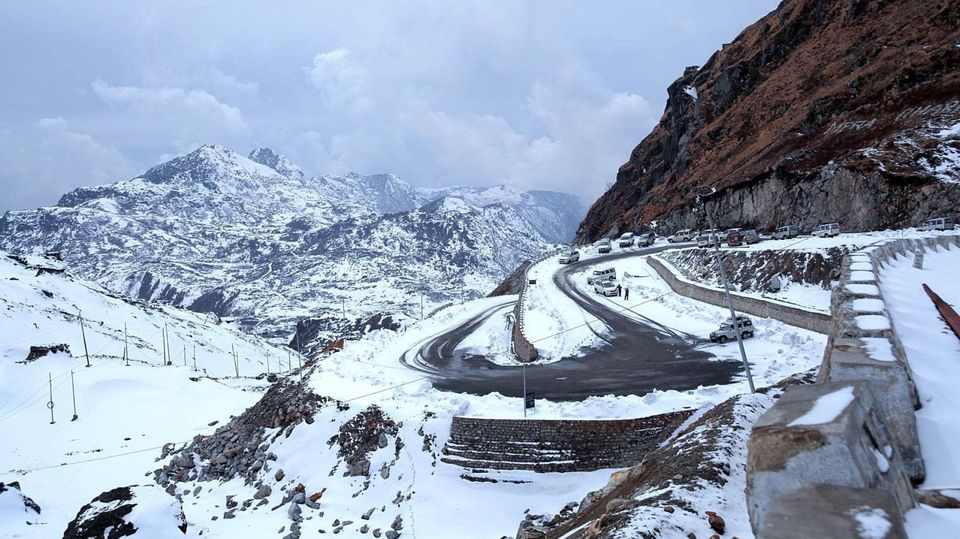 Getting Around in Sikkim:
Travelers must keep in mind that most roads in the region are hilly and steep due to their mountainous geography. The quality of roads differs throughout the journey with some being bumpy and others being smooth. The travelers must however come prepared for a winding hilly ride all the way to the state's capital.
The best way to get around within Sikkim is through shared jeeps or Tata Sumos for backpackers. This is also a relatively inexpensive and common way of travel there offering major connectivity to most parts of the region.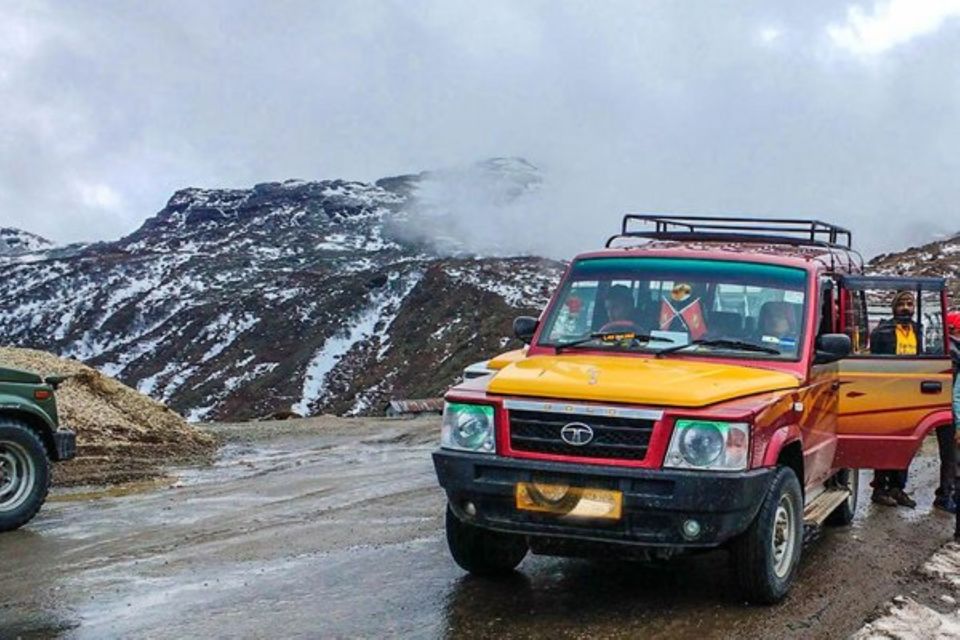 Finding Accommodation:
Sikkim is full of options for accommodation for backpackers. A very popular destination around the country that has recently been promoted as the ultimate backpacker's paradise are 'Zostel chains'. A branch of this chain is available in the city of Gangtok as well. For more information, click here.
Besides, homestays and budget resorts are common options for travelers too. For more information on the same, you can choose to visit sites such as Agoda and Make My Trip, and filter choices as per your need!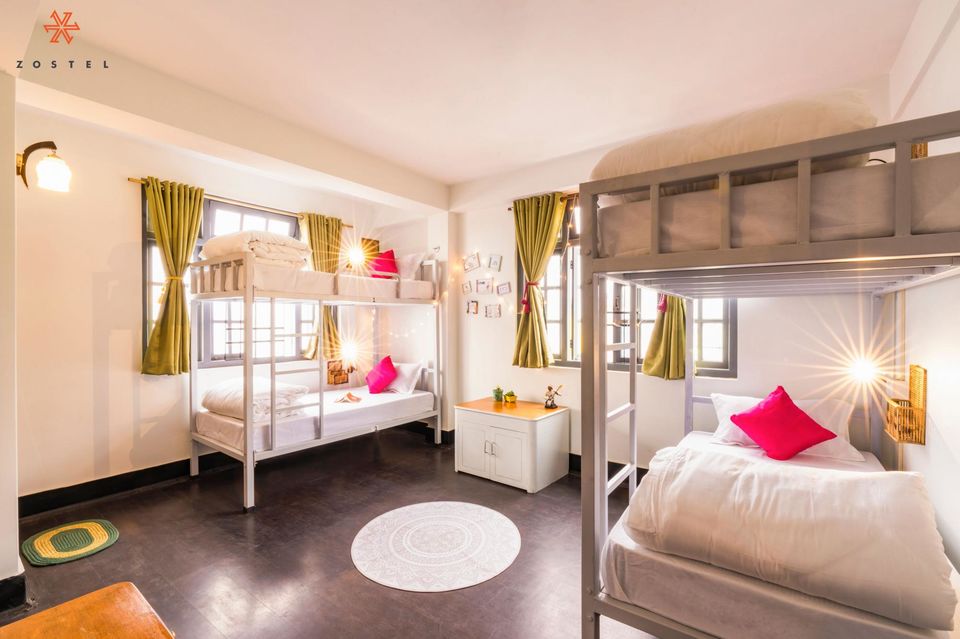 Inner Line Permit Requirement
In order to travel without hassles across the state, keep in mind that you might need to access the Inner Line Permit or Restricted Area Permit due to the region's close proximity to other nations. These are mainly required in protected areas but are however required to travel to different destinations within the valley. For detailed information on the same, click here.
Best Areas to Visit:
Being the capital city of the state, Gangtok is a must-visit for backpackers in the region. It also serves as the gateway to most other destinations within the state. A major attraction of the city is MG Marg, filled with hillside bistros and cafeterias. Along with this, places such as the traditional Rumtek Monastery, the Nathu La Pass, and Tsomgo Lake are popular between tourists and locals alike.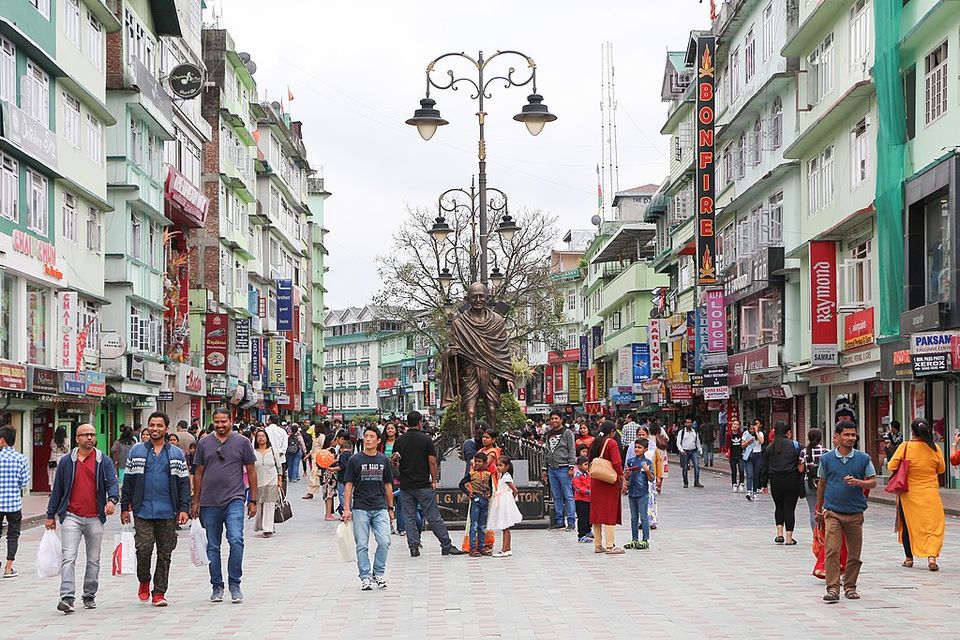 Pelling is another popular tourist destination within the state, however often less visited. Surrounded by high mountainscapes, this city is placed at the foothills of the Kanchenjunga. The Pemayangtse Monastery, Khecheopalri Lake, Pelling Skywalk, Kanchenjunga falls and Rabdentse Ruins are popular attractions in the city.
For an insight into accommodation options in Pelling head over to this article, click here!
Often referred to as an offbeat destination, Yuksom is ideal for laid-back travelers. This place was once the capital of the state and thus has immense historical significance. For a visit close to nature, backpackers must consider visiting this unexplored town tucked away into the corners of the state, offering the gateway into Mt. Kanchenjunga.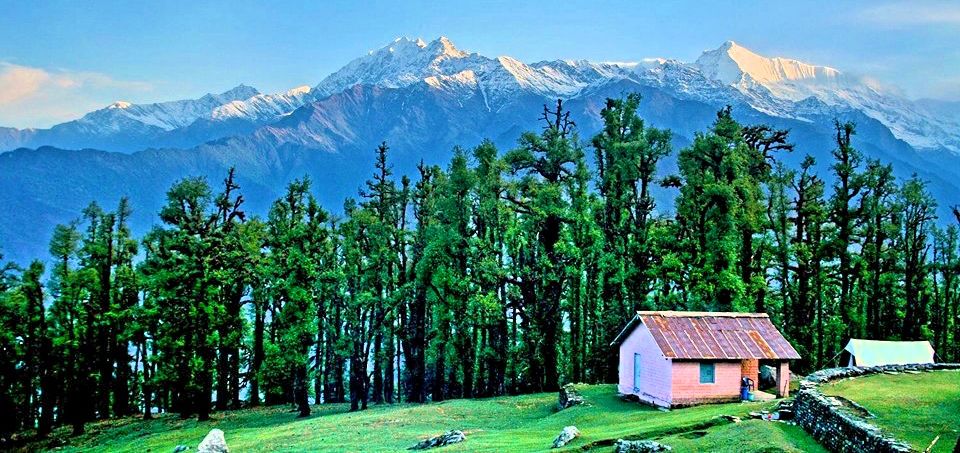 While these are only 3 destinations for backpackers, the state is home to several other gems that are places one must pay a visit to during their travels. Other destinations to visit in Sikkim include Gurudongmar Lake, Zero Point, Ravangla, Yumthang, and Lachung.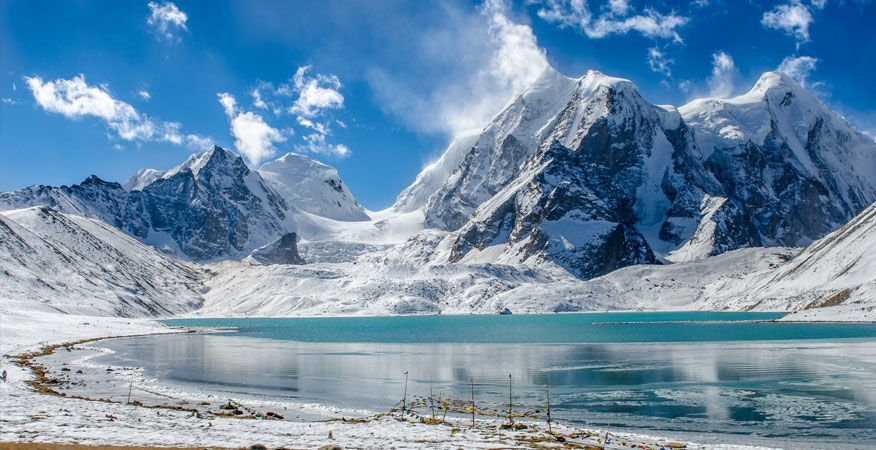 Things to do while backpacking in Sikkim:
The ultimate backpacking trips come with exploring tracks off the beaten path. On your trip to Sikkim, keep in mind to interact well with the locals of the state to acquaint yourself with the rich multicultural presence in the state.
Taste local delicacies at local eateries and revel in the charm of fresh and warm mountain food. Be sure to try and manage to stay at local homestays for a unique experience.
Try your hand at adventure activities ranging from mountain biking to hiking to satisfy your inner adrenaline junkie. Moreover, visiting local villages, hot stone baths, tea gardens, and camping stays also make up for the adventure sought by backpackers!
Check out Riyanka's comprehensive guide to explore the best of North Sikkim.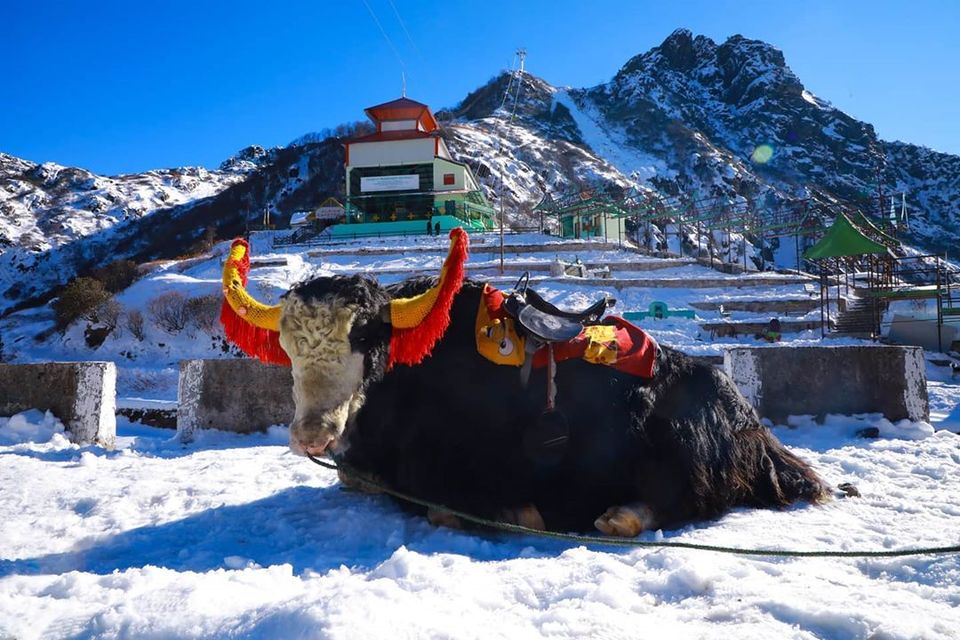 Sikkim is one of the best destinations to travel to while backpacking. For a stay close to nature, filled with the essence of mountain living, these offbeat regions should be a must-visit for all travelers.
This season, check off that long-due backpacking trip by paying a visit to this hidden gem of the country!
Have you been to Sikkim? Let us know in the comments below about your experience.