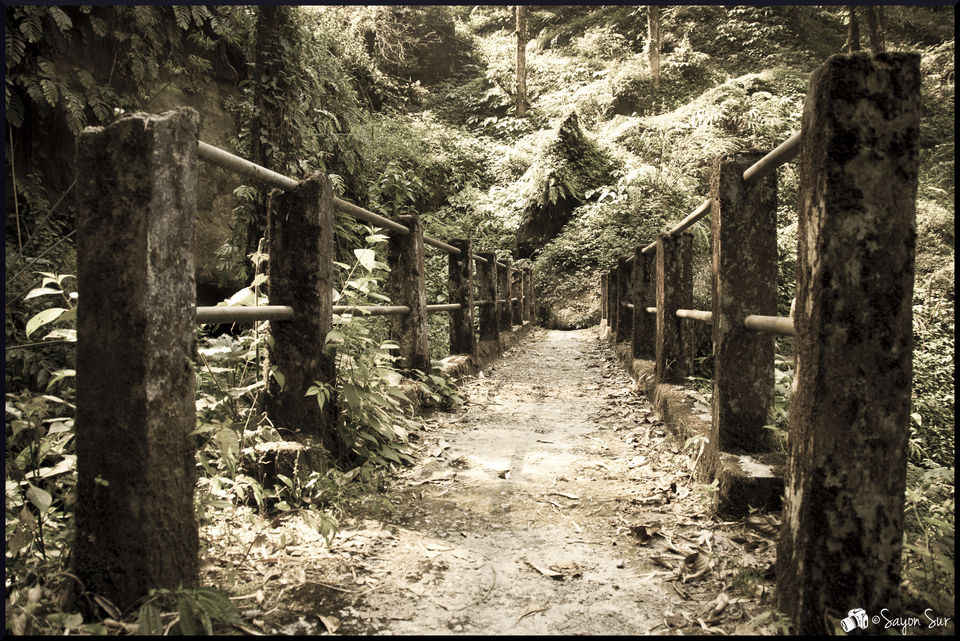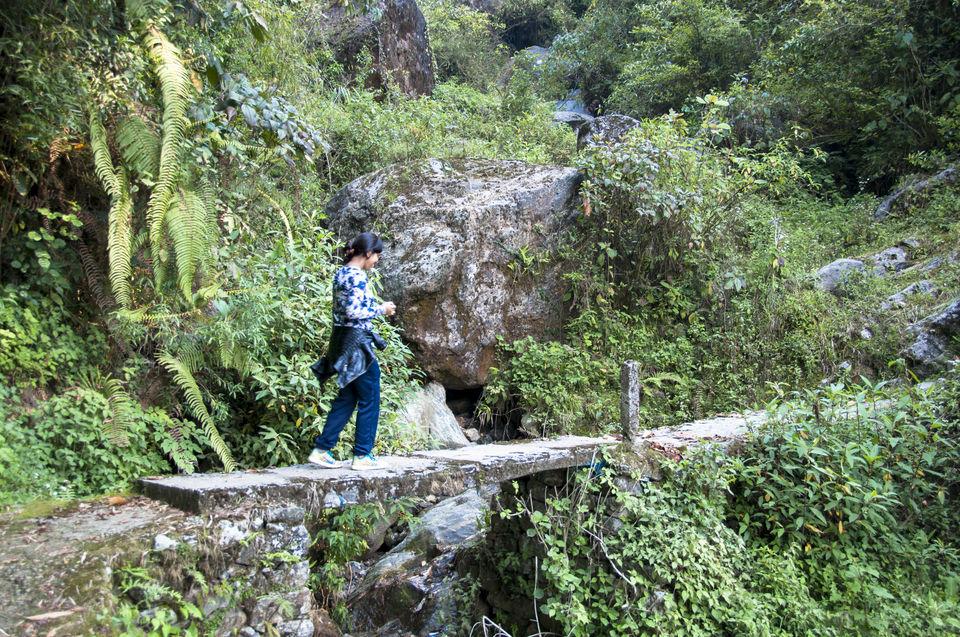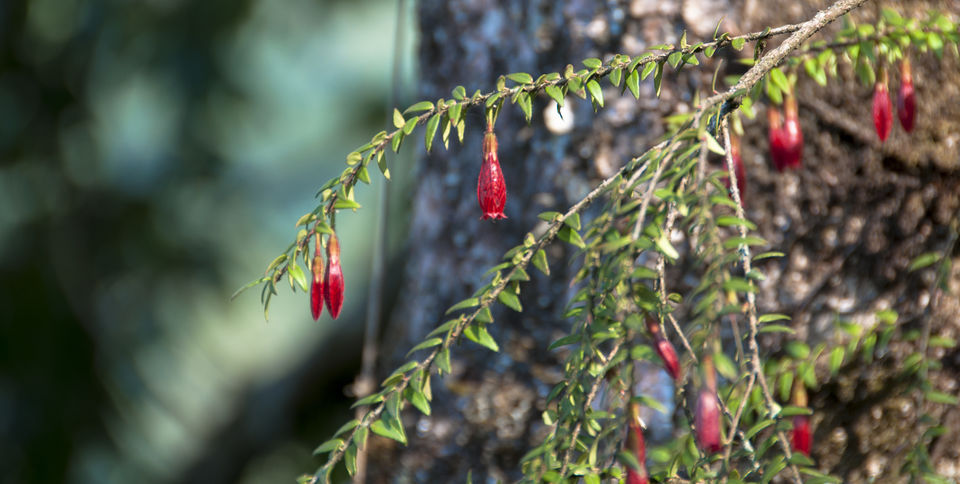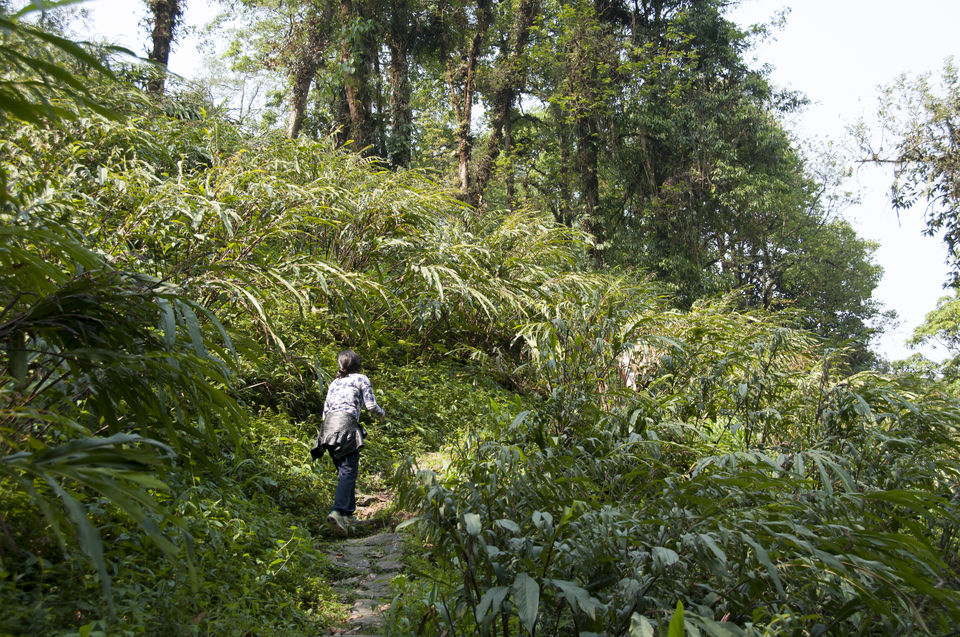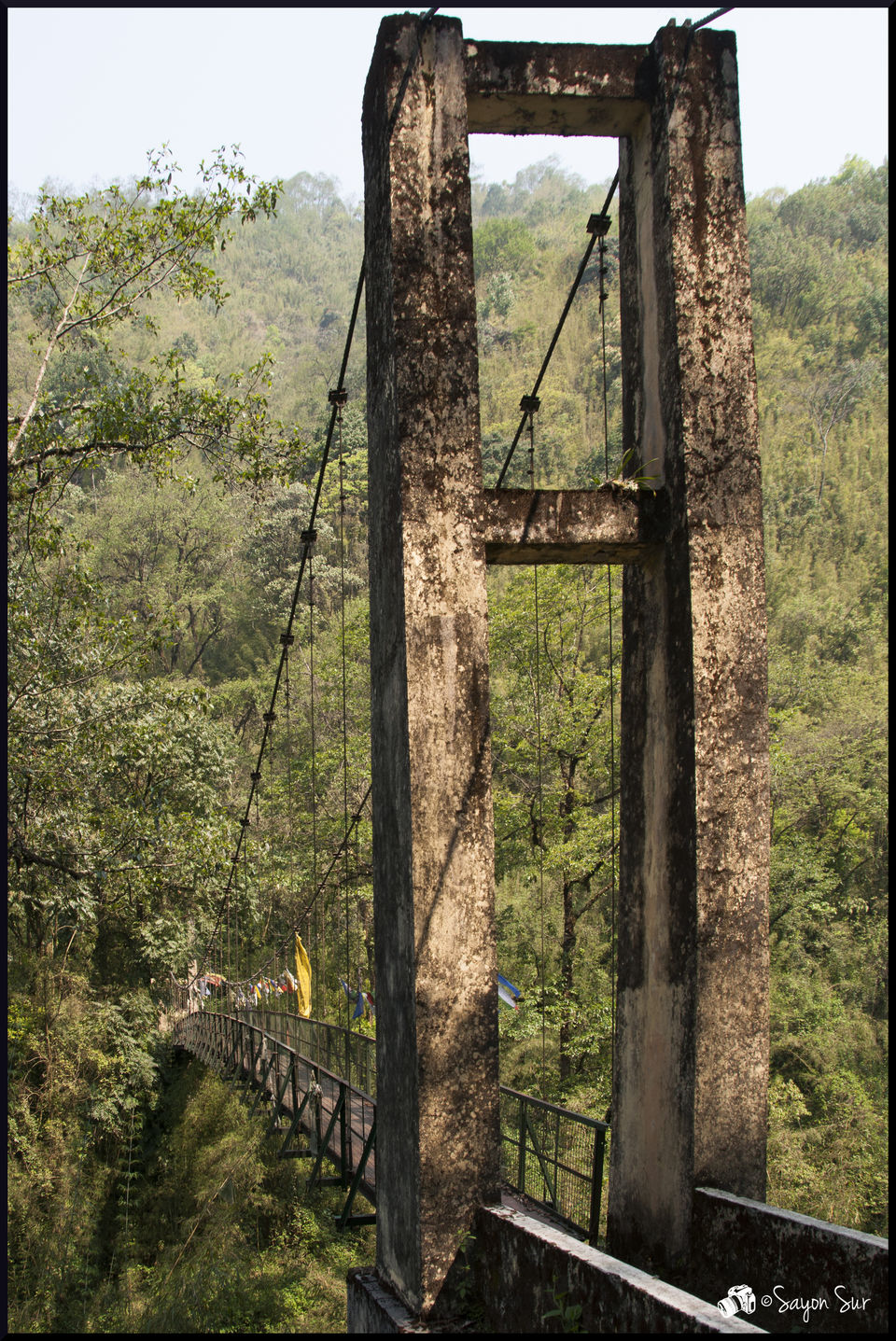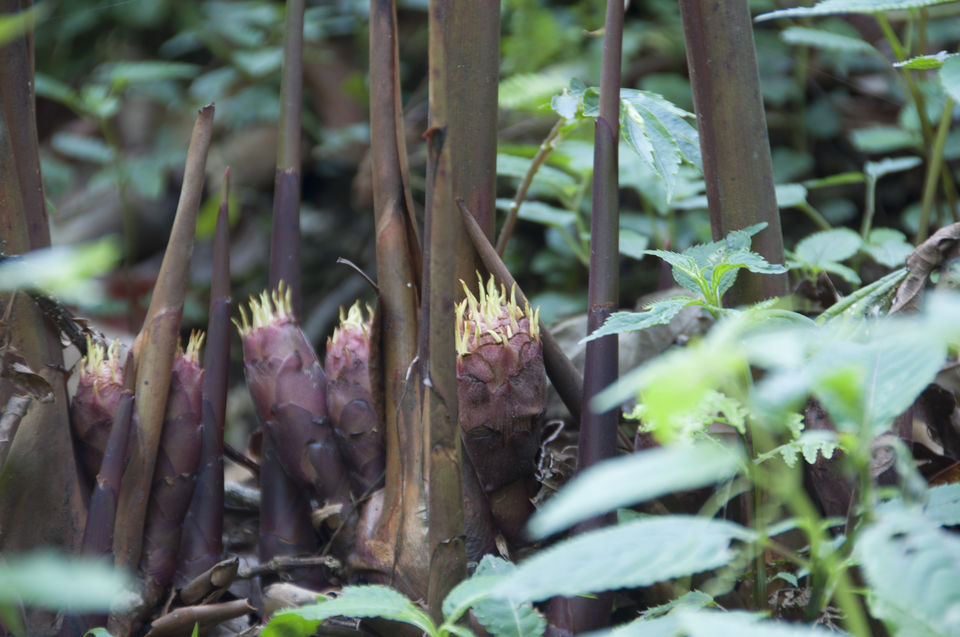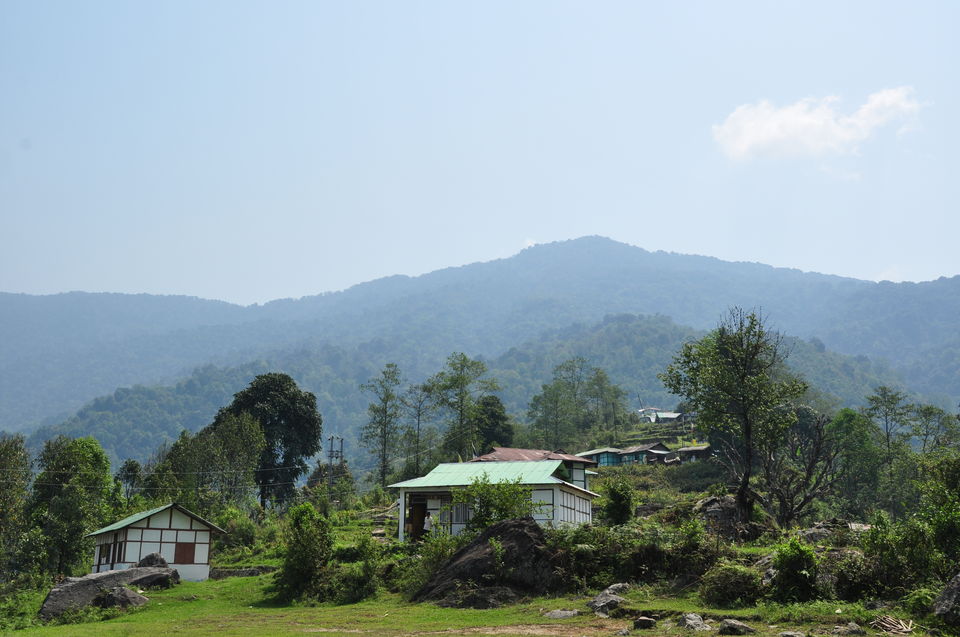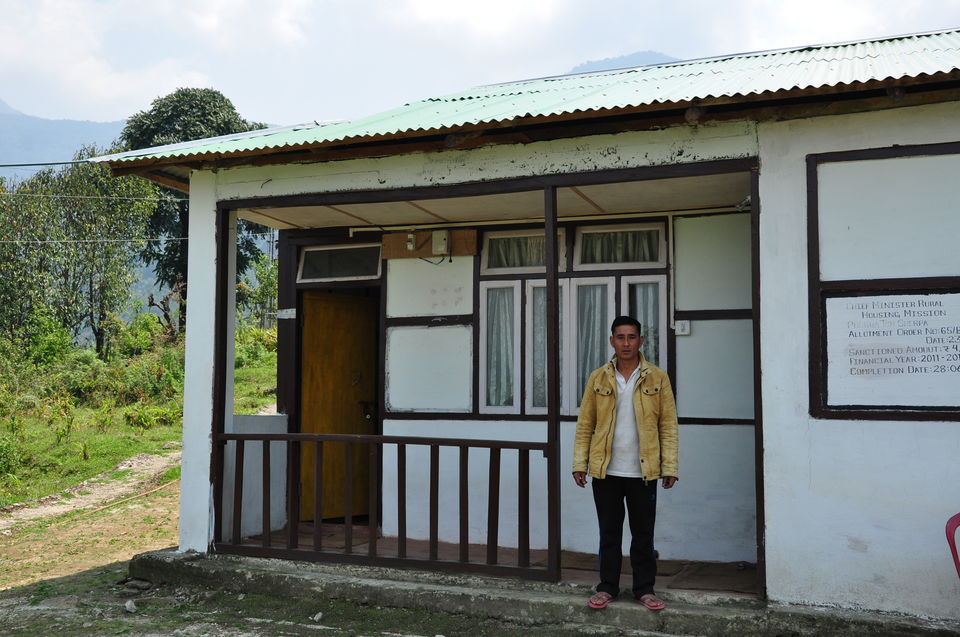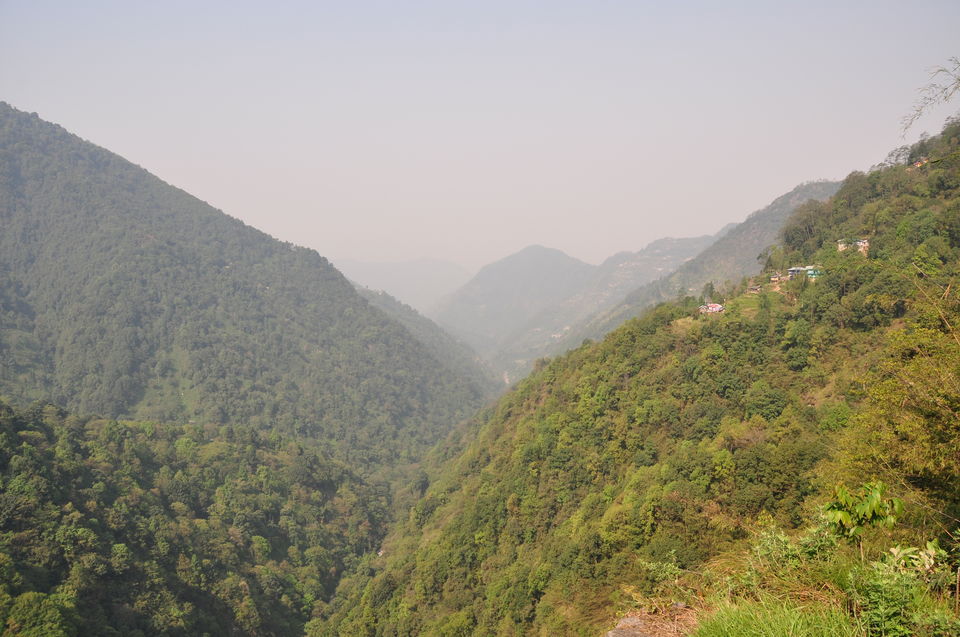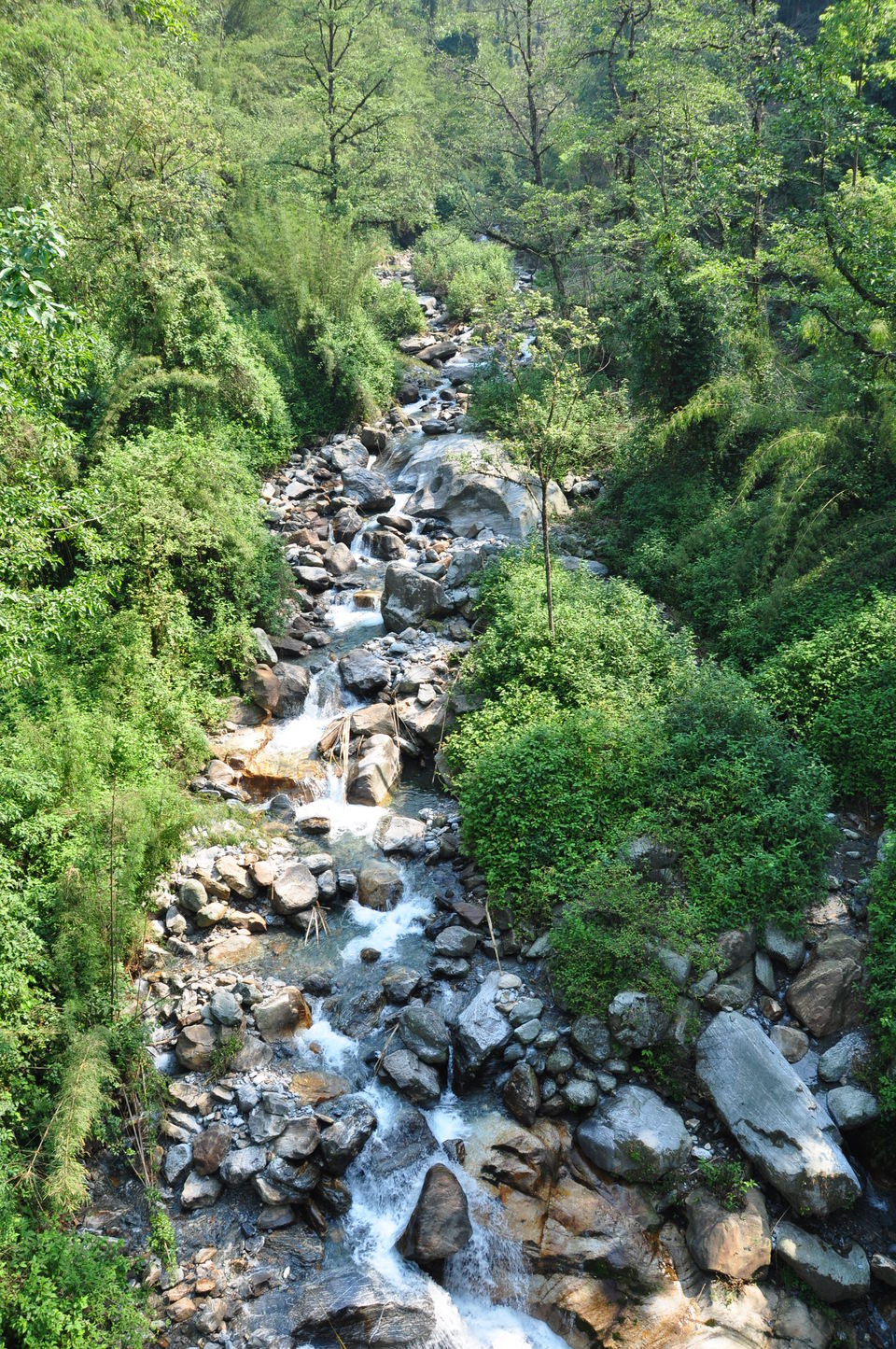 End of April I planned for an east Sikkim trip covering the old silk route. One of the destinations was Phadamchen. Phadamchen is a remote village near Bhutan border. It is probably the last motorable village. Phadamchen is an forest area and have quite a lot of homestay for new age tourist with luxuries like running hot water.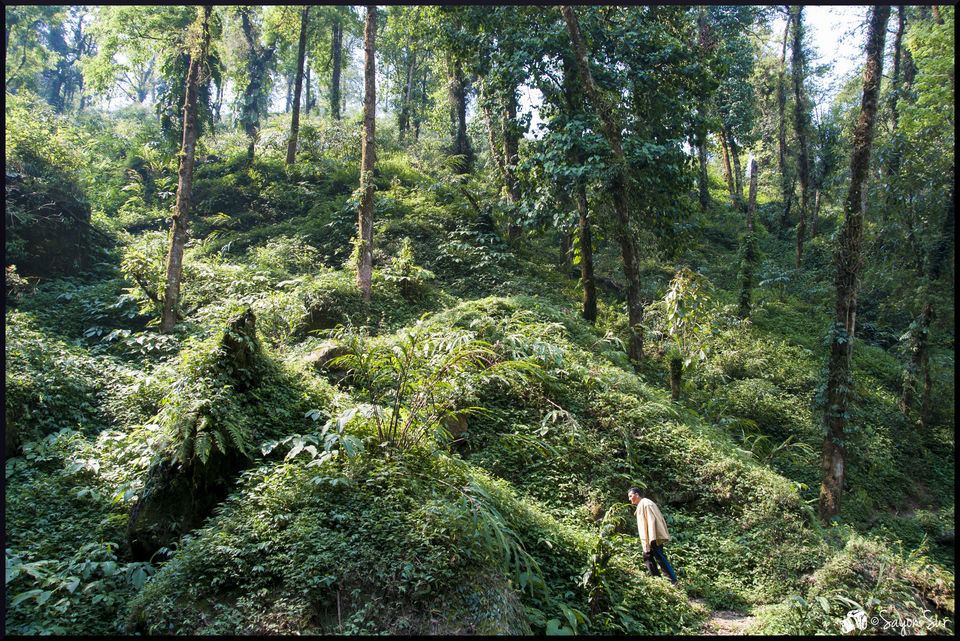 This article is not about Phadamchen but Premlakha. I heard of a premlakha forest trek from the travel agency used to book the tour. Premlakha turned to be lot more than just a hike as it contains lots of surprises for us.
We reached Padhamchen homestay at afternoon. We can see the mountain ranges from our window and on the complete opposite side of the mountain was Premlakha. One needs a guide for hiking as it is through dense forest.
Our guide was supposed to come at 6 with target start time of 7 AM. Average estimated time was 6 hours roundtrip.
And we met Phurba sherpa. Phurba was there at 6 AM when pitch dark outside and I was happy to start on time after having a light breakfast. For the hike one actually has to cross multiple bridges across 3 mountains to reach Premlakha.
As we started walking through the narrow ridge path Purbha told that he lives at Premlakha and walked from there to our hotel. It sounded odd but as time passed i realized about the extreme hardship these people go through and how simple they are.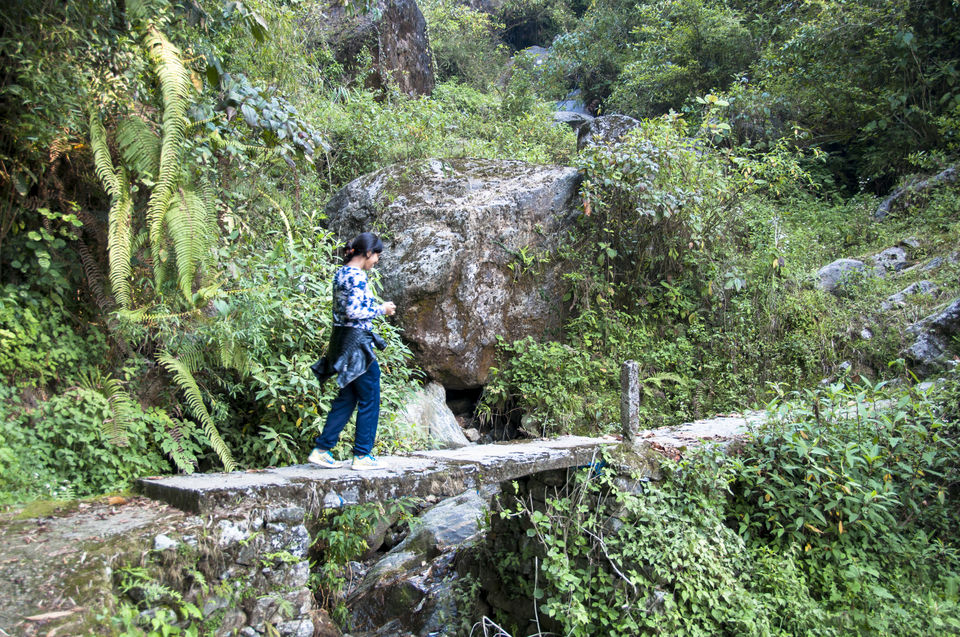 We crossed a narrow bridge to the second mountain and continued our up down journey till we reached the scenic suspension bridge over gattukhola. We crossed numerous small streams across the path and meet very few people. After the bridge it was steady elevation till Premlakha. The last portion has dense cardamom plantation surrounding it. Once we reached you can see Phadamchen on the opposite site and we were amazed how far we have come.
The view was amazing. It is probably the last village before Bhutan border. One can walk further to an high altitude lake.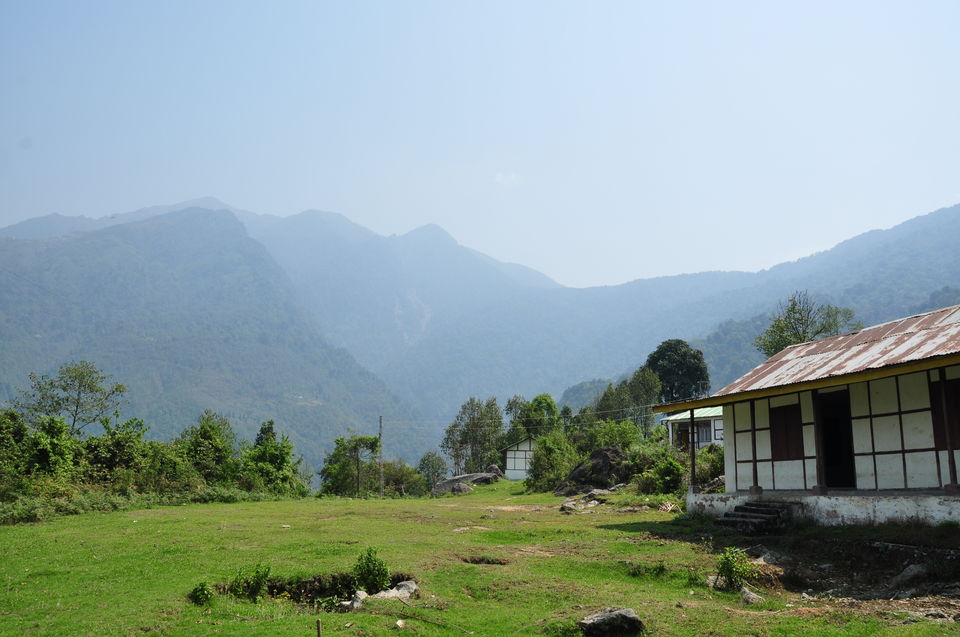 Phurba prepared tea for us. There were very few huts at Premlakha. There is no motorable road to Premlakha. The arduous path is the only way to reach the village. If someone gets sick they need to be carried till Phadamchen. All this facts suddenly made me realize how fortunate we are. I was humbled by the simplicity of Purbha. We are only the second group of people who walked to premlakha. This small hike brings them earning. Purbha has converted one small hut as homestay. By now it must be ready. It will be an amazing experience to stay there for a night , enjoy over homemade food and campfire and come back the next day. The season will start in September and I hope people travel to this amazing little place and help Premlakha sustain and grow.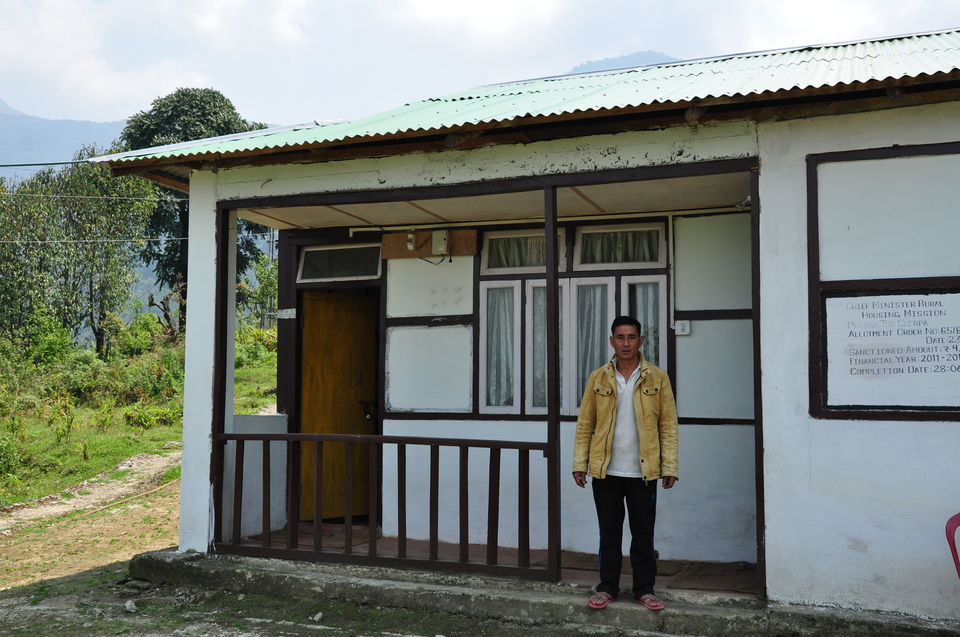 We took a shorter route while coming back and went to Nimachen. Our driver Geeden's home was there. We were again treated with a hot cup of tea. It was a tiring but fun trip.
NOTE: The trek is moderate strenuous with structured trail . No signboards are there hence guide is necessary.
You can directly contact Phurba Sherpa - Ph -8016011561