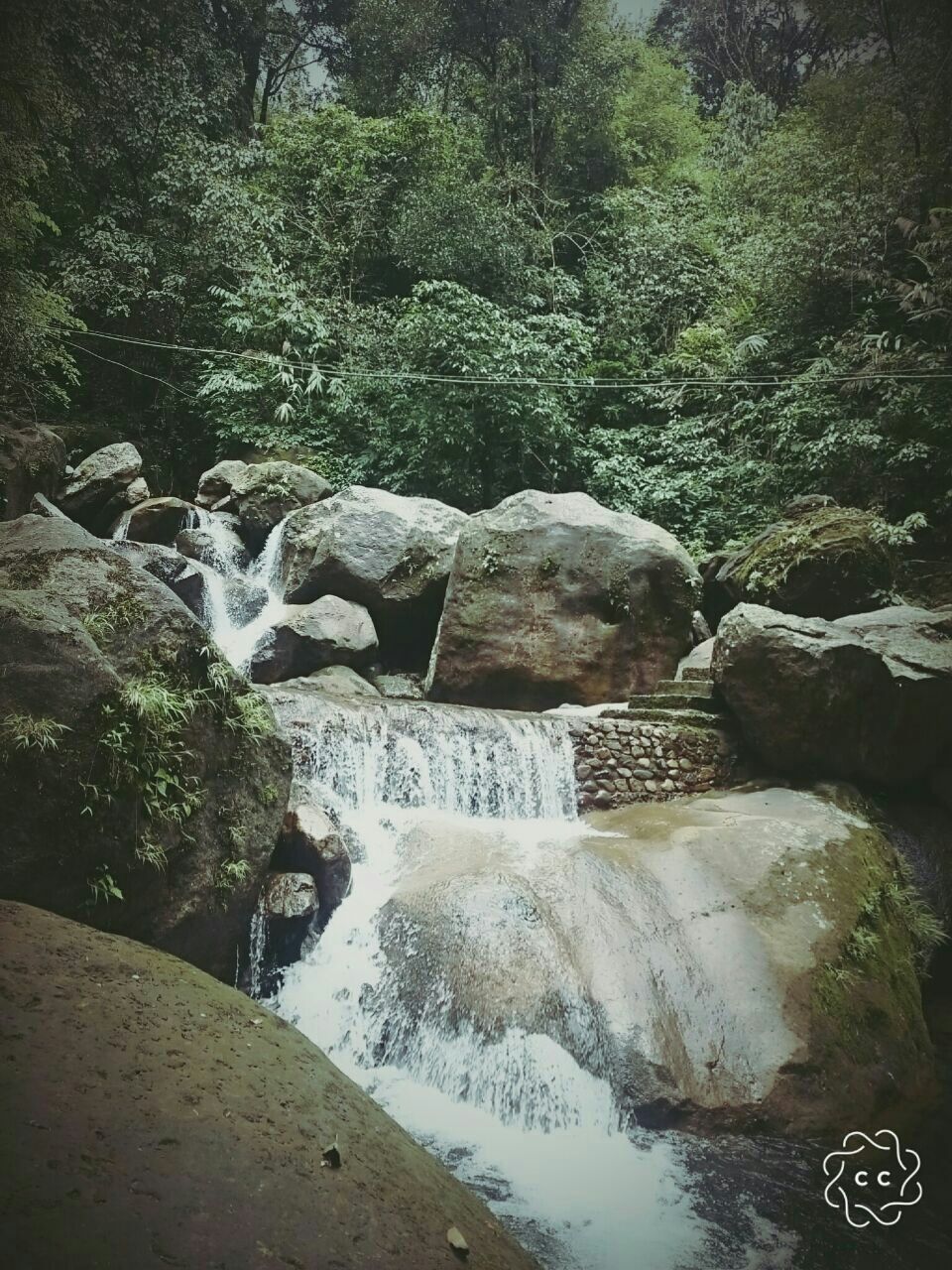 TREK TO DOUBLE-DECKER ROOT BRIDGE.....
" A LIVING LEGEND"
Located in the thick tropical forest of meghlaya, cloaked with rain during most of the year are the fantastic man made cum natural wonders of the living root bridges.They are really unique in the world and are a sight of behold. Created by the people of khasi tribe, these roots grow from the ancient rubber trees seen only in the north east region.The bridges are tangles of massive roots, which have been intermingled to form a bridge that can hold several people at a time. Some root bridges are over 100 feet long and take almost 15 years to become fully functional. They are still alive and keep on growing. There are many such root bridges in meghalaya but popular among them is UMSHIANG DOUBLE- DECKER ROOT BRIDGE..( 250 years old). Not built but grown and are absolutely unique.
We three me ( avani), my friend ( Hetal) and our travel mate ( vishal) visited this living legend on 13th may 2017..we started our journey from shillong and it almost took nearly 2 hours to reach the base of the trek ( tyrna village). It is easily accessible from cherrapuji ( 12 kms). There is a motorable road until Tyrna village and from there its 3 km hike to reach the legend. Trek involves 3500 plus concrete steps, jungle trail, and two stream crossing by iron strings. It almost takes about 6 to 7 hours to complete the whole trek. we started our trekking by 8.30 in the morning.
Like saying goes '"A journey of a thousand miles begins with single step". Its very challenging trek involving a steep climb of over 3500 plus steps so we started with very ease and maintained our pace throughout the journey.There are small villages which have small shops for refreshments along the whole way.
The trek took us through some excellent beautiful green forest, two amzing long iron rope bridges that run over a crystal clear blue water.The bridges seems scary intially but the sight of turquoise blue water underneath gives us complete excitement in crossing it.
There is one single decker living root bridge named " JINGKEING RI - TYMMEN", the longest of all and its 120 years old on the way to the legend. People having lack of time for the entire trek can look up for this. It is also equally amzing and completely beautiful. There is nominal fee of 10 rs taken by the loacal villagers.
Throughout the trek path there are amazing surprises and intresting sights that make the whole experience of travelling memorable. These path takes you deep into less explored places offering natural beauty at its best. It makes you feel you just want to forget everything else and live and enjoy the nature's boon at its best. Contrary there were others too who were more focused on completing their task. We almost took 2 and half hours to reach the bridge and we were there by 11a.m.
Finally it was time to view the majestic "DOUBLE DECKER".
It left us spellbound. It was completely a nature's gift in pristine form. It was something we had never seen in our entire span of life. There was no conversation among three of us for sometime and each one was lost into their own set of inventiveness. The ingenious creativity, skill, hardwork and most importantly the patience to build such legend was amazing and commendable. Moreover it was not buit to attract people but the purpose was to help villagers crossing the river. They serve as lifeline during the heavy rains. There was small pond under the bridges which was filled with so crystal clear water that it made us remove our walking shoes and we plunged in to the natural swimming pool. It was so relaxing and we even had a free fish spa.we almost spent two hours at bridges in the lapse of nature.
The trek does not end here at the bridge, for more adventurous souls there is a further hike of 3 kms leading to rainbow falls which is a source of water to all rivers nearby. Amonst three of us our travel mate ( vishal) took the opportunity was courageous enough and he completed the trek till rainbow falls which he covered in almost 2 hours( from the bridge..). Meanwhile we had our lunch at one of the cafe at the entrance of village that seved us hot maggie. There are plenty of options for the food..
For the people who want to stay overnight there are few homestays. The famous among them is serene guest house and community guest house. There is no system of advance booking, its on first come basis. you can get at nomimal price of 300 to 400 pp.
We had no plan to stay so we started our journey back to the base at around 1 pm.
Journey back to the base was too exhausting and really challenging. Climbing up again 3500 plus steps was a tough task. Lots of stamina and just a standard pace to walk will reach you back happily.we almost took 4 hours to reach the base. And we completed the entire trek in about 7 hours. But at the end it was totally a unparalleled experience in short and definitely worth doing it!!!!!!
Tips for the future fellow trekkers :
➡ start early in the morning and get back to the base ( tyrna village) before sunset.
➡Don't forget to take one bamboo stick. It really helps. ( 20 rps each)
➡No need of any guide. You can always hire a potter for your luggage or children.
➡No need of carrying excess food you will get items like tea, coffee, cold drinks, Maggie. Just keep lots of water and keep yourself hydrated.
➡wear loose cotton clothes and comfortable walking shoes.
➡Not recommended to elderly and children's if not fit enough.
➡Don't miss the amazing creation of earth if in cherrapunji.
Thankx and regards:
Avani, hetal & vishal.