After visiting Gurudongmar lake, we left Lachen at 1pm. Distance between Lachen and Lachung is 46km. You have to come down till Chugthang and again go up till Lachung. At Chungthang town, there is the confluence of the rivers Lachen and Lachung Chu. We stopped at waterfall on the way for tea and some snacks and reached Lachung at 4:30pm.
Rest of the day we took rest at hotel as it was a big day which started very early.
Zero Point and Yumthang Valley, Lachung
Next day we left hotel at 8am and proceed towards Zero Point. For visiting zero point, you will again need permission which your driver will take care of. It will require extra charges as well. On the way you will cross Yumthang Valley which you can visit while returning. Zero point is located at height of 14500ft and is low oxygen zone. You might feel altitude related sickness. You can see snow clad mountains from here and you will have opportunity to play in snow. However during first week of May, there is very less snow scattered in chunks. It is a beautiful sight and the journey to reach zero point also offers very scenic views.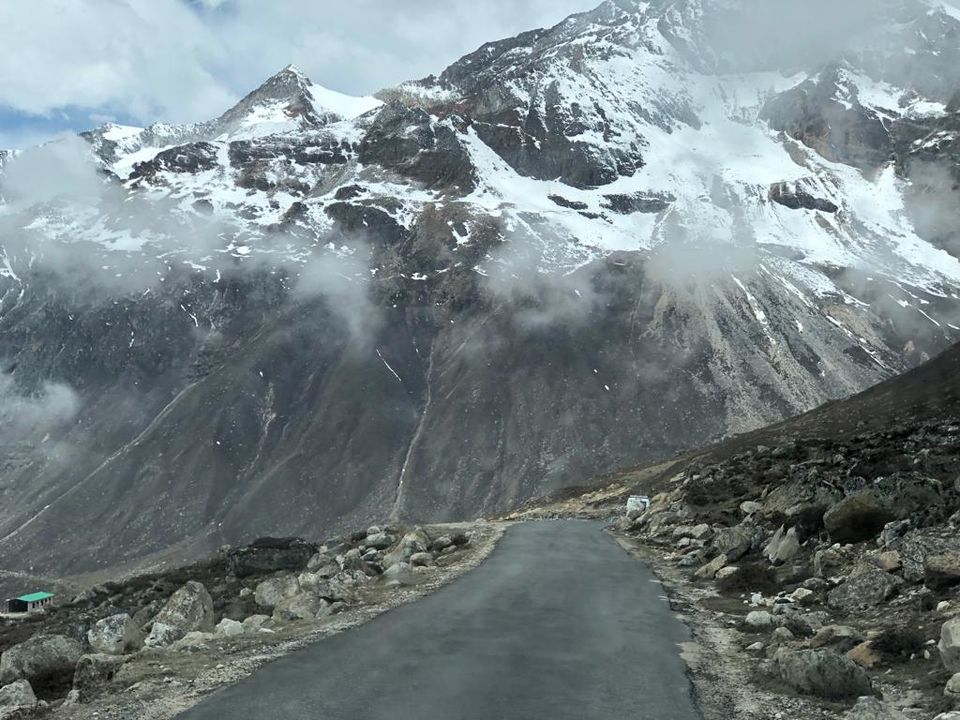 After visiting zero point, we returned back to Yumthang Valley and stopped on the way for some beautiful sights. Yumthang valley has a picturesque beauty with river flowing from the valley. Enjoy a bowl of Maggi admist the mountains.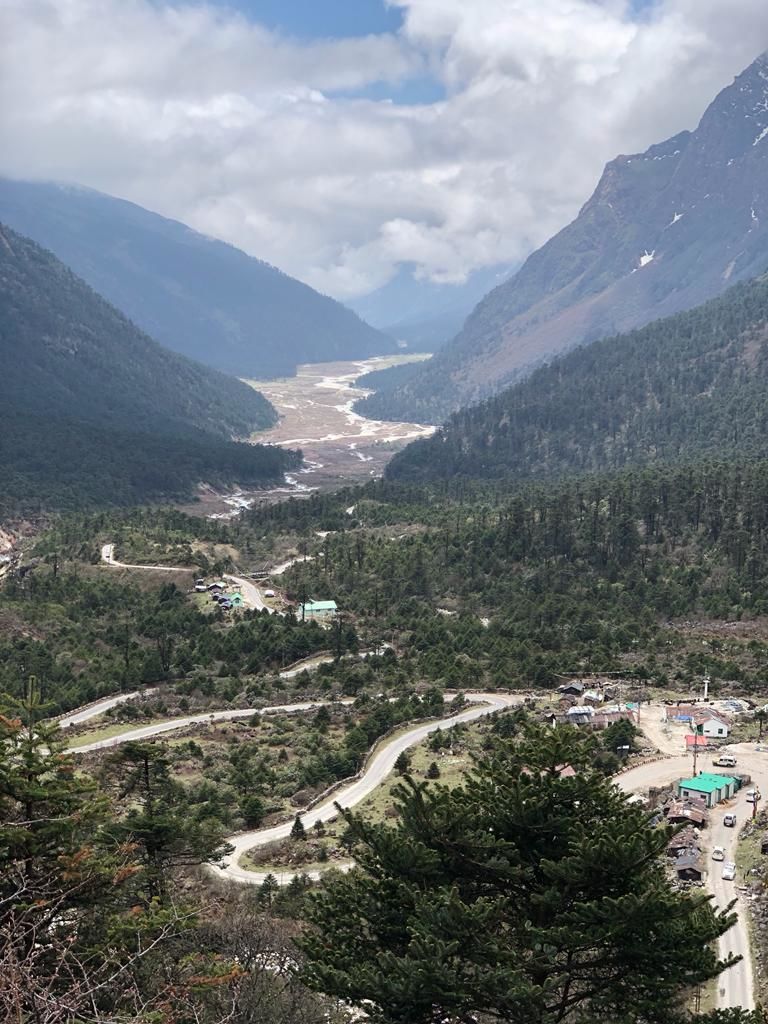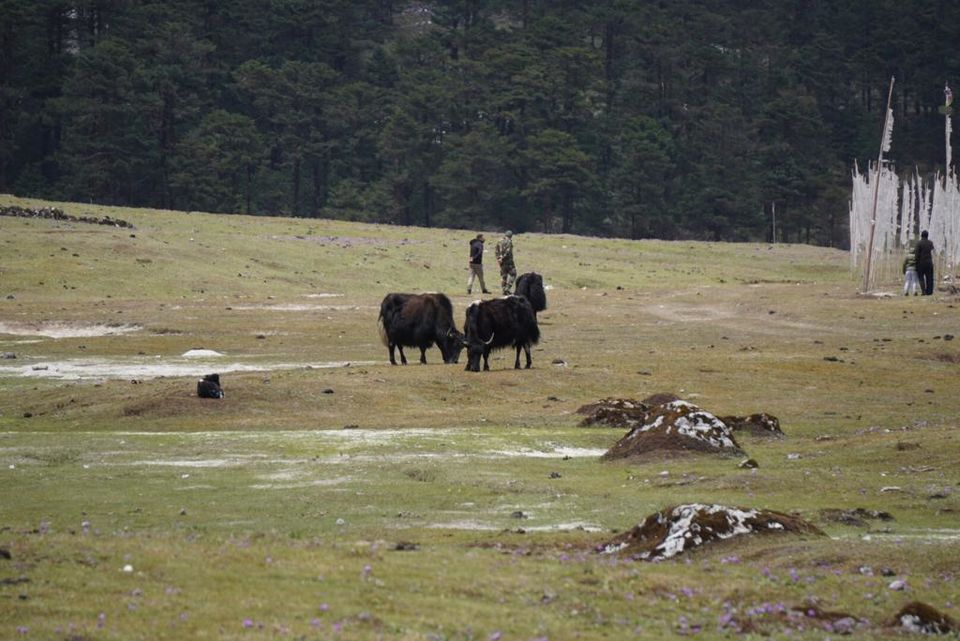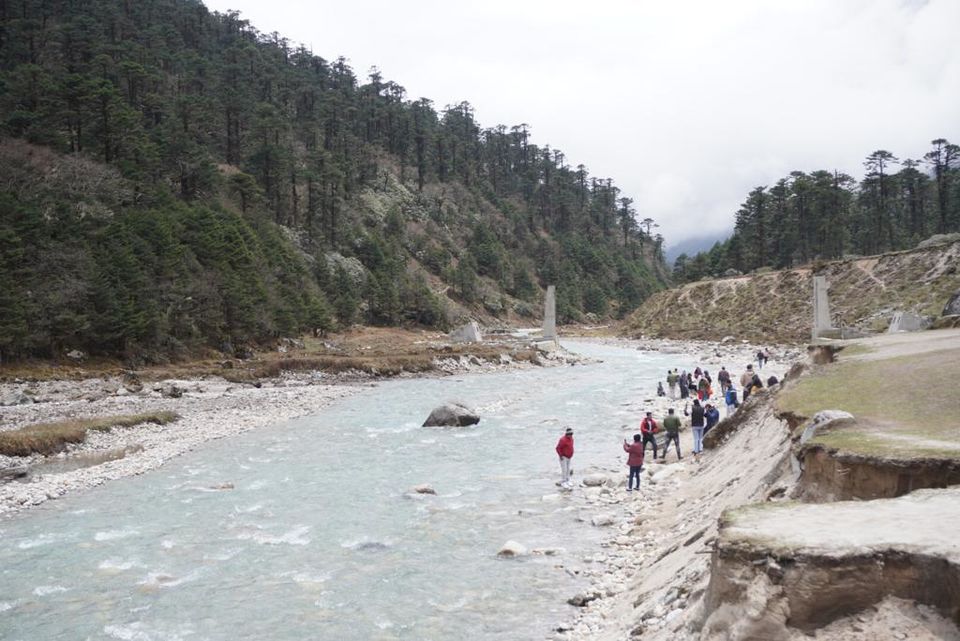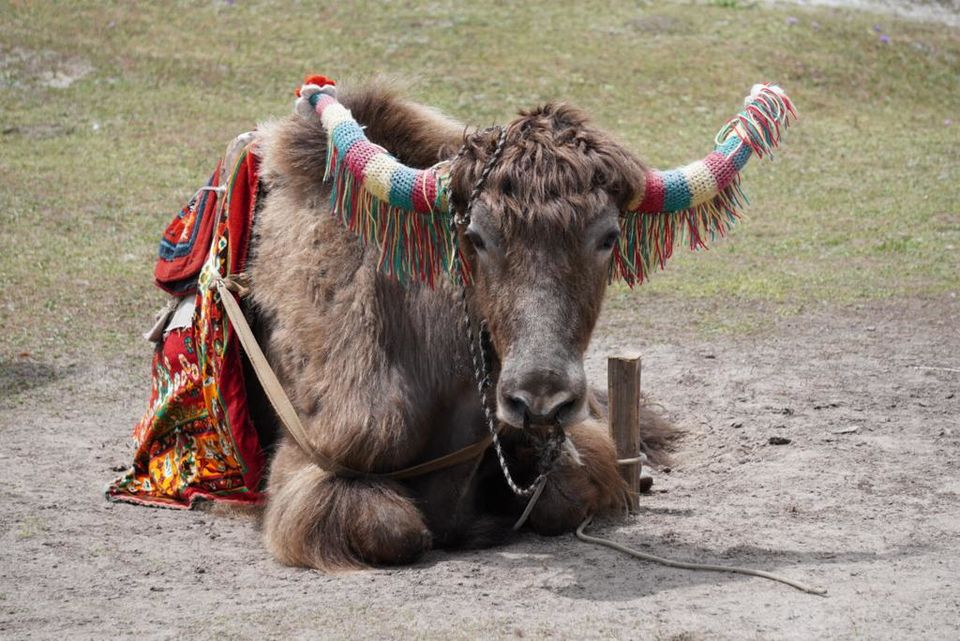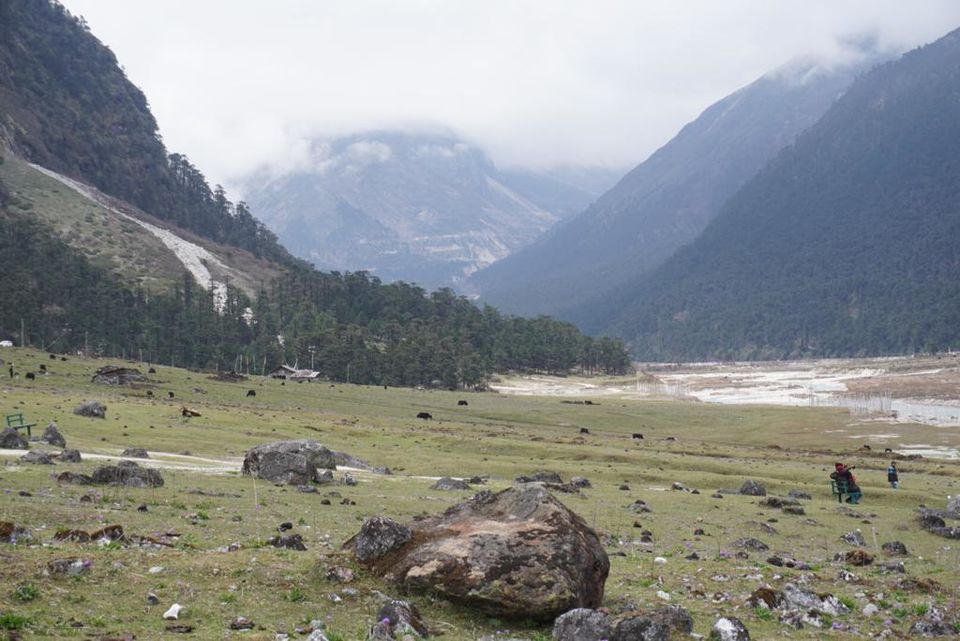 You will also get to see Rhododendron flowers if you visit the place from Apr till mid June. On the way to Yumthang from Lachung, Rhododendron flowers are bloomed on both sides of the road. There are around forty different species of rhododendron trees and plants here.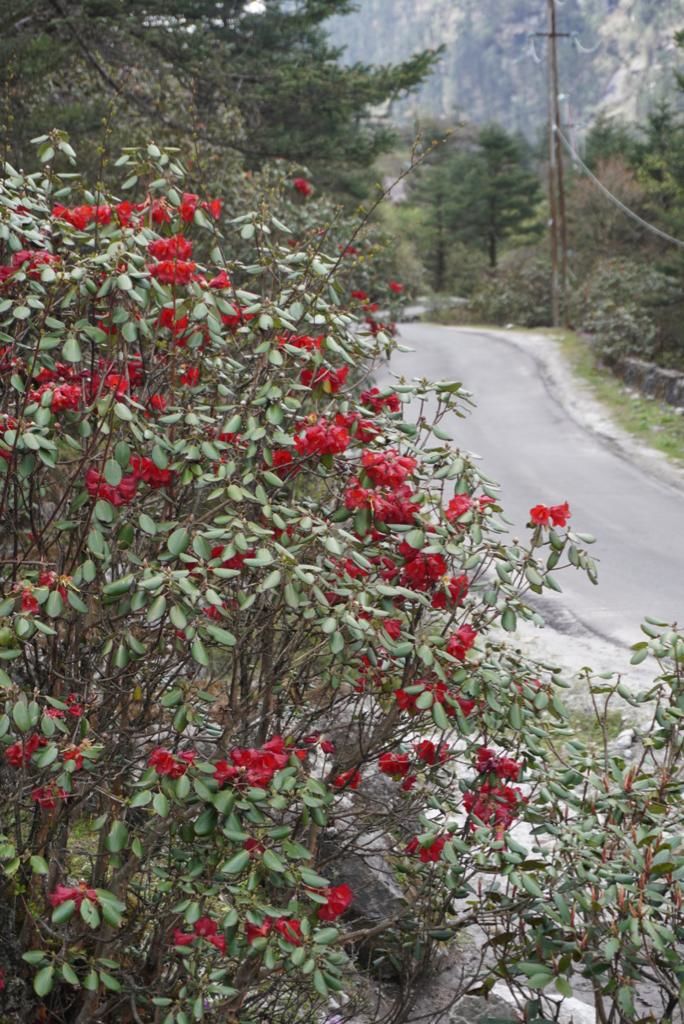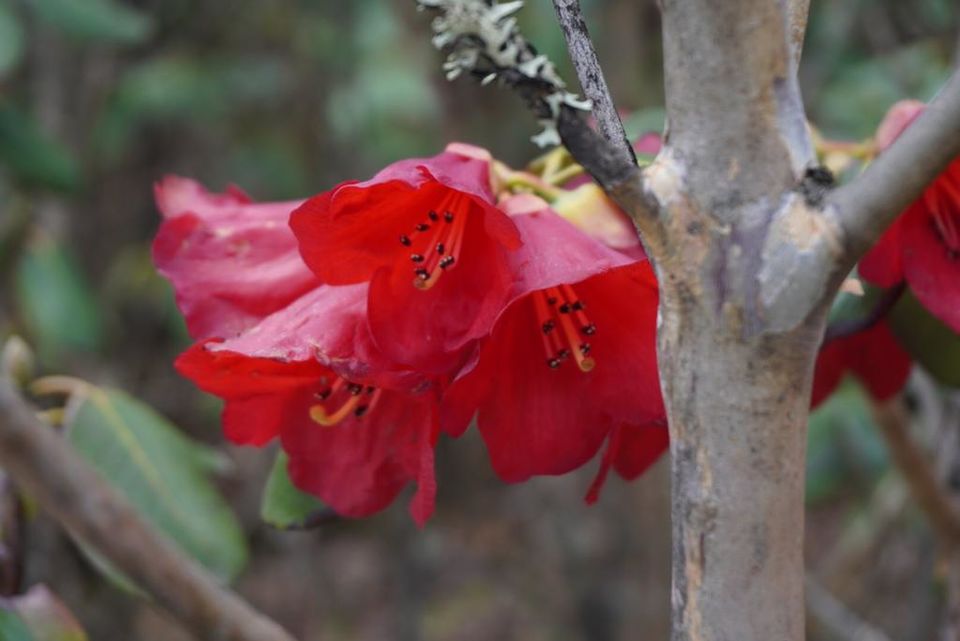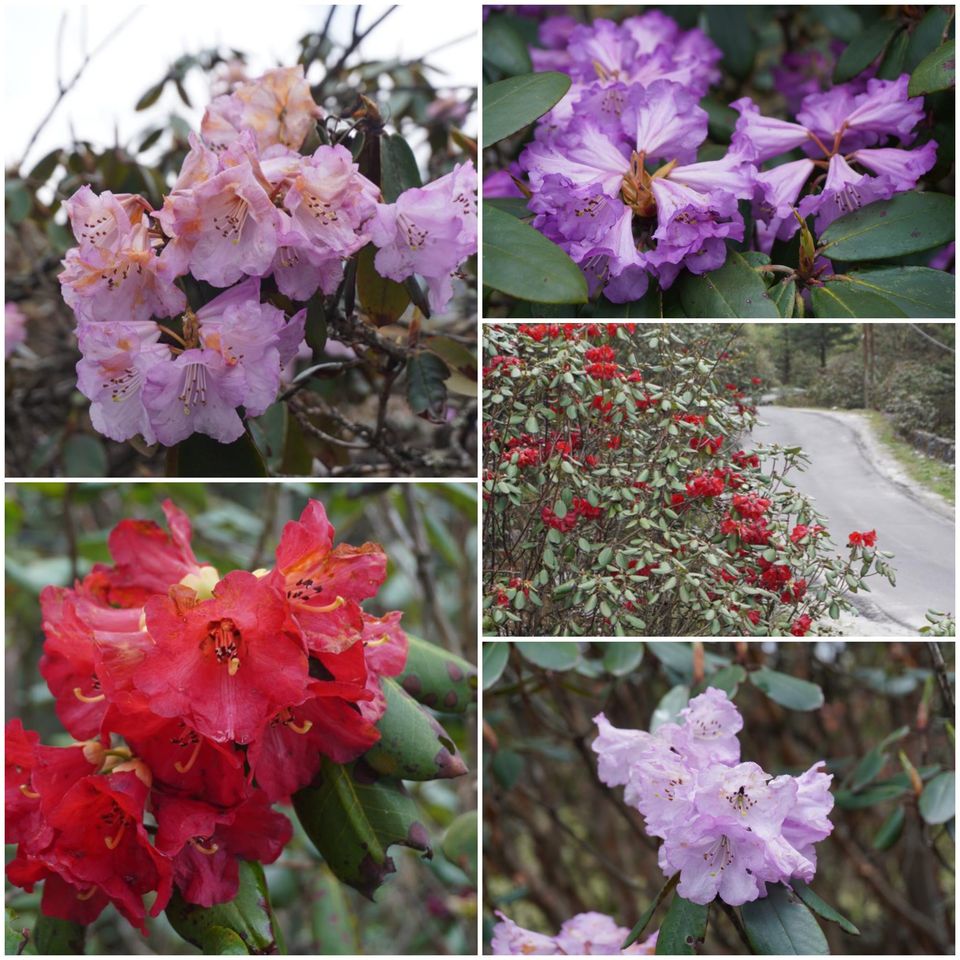 Very popular Yumthang Hot Spring is situated a few kilometers away from Yumthang Village. One has to walk for a few minutes from the road and across a pedestrian bridge on the River Lachung to reach the hot spring.
After visiting all these places we started our return journey towards Gangtok at 2pm on the same day. Reached Gangtok at 7:30pm as we faced some traffic jam due to road accident.
Gangtok to Zuluk
On next day we have relaxing day of our trip as we just have to reach Zuluk and stay there in homestay. Zuluk does not have any hotels so homestay is the only option for the stay. For visiting Zuluk, you can get pass from Rongli Permit office. You have to get that pass before 2pm so plan accordingly. Our driver got the permit for us and we had our lunch at Rongli, Sikkimese item Thukpa.
Reached Zuluk at 3:30pm and have our leisure time at homestay. It was different experience to have only basic facilities like bed, bath and food. Geyser was provided in room and if required they are ready to provide room heater. No internet, no TV. So you can enjoy your family time. Tea, Pakora and dinner was provided by our choice which was very tasty. All in all we enjoyed our homestay experience.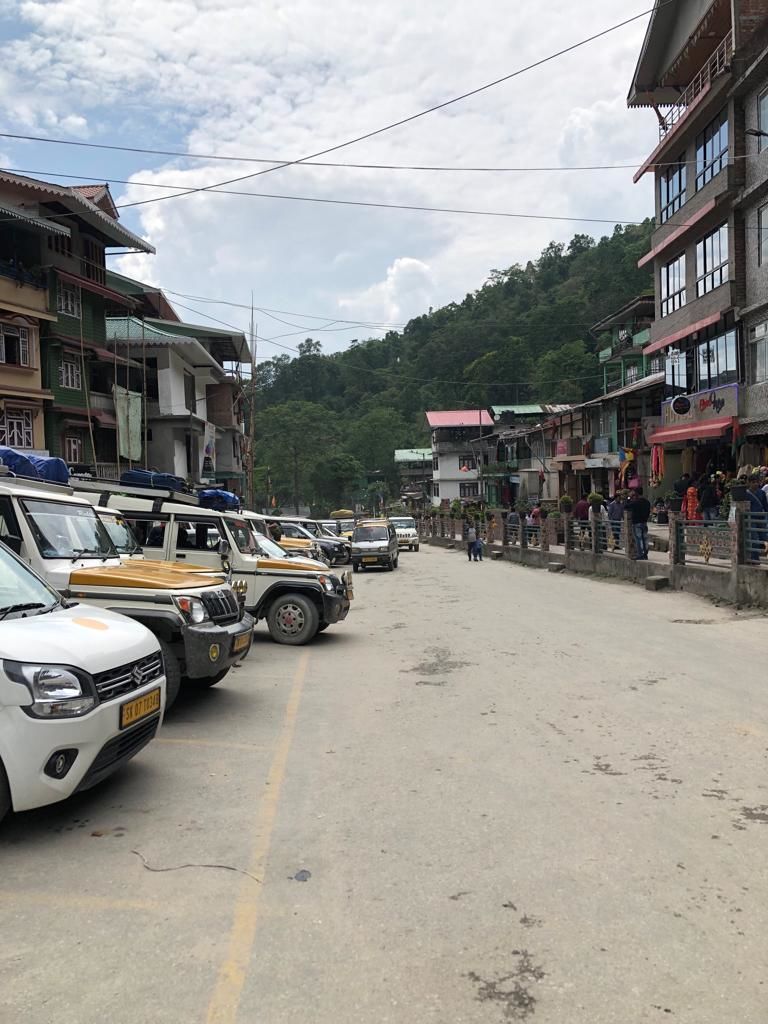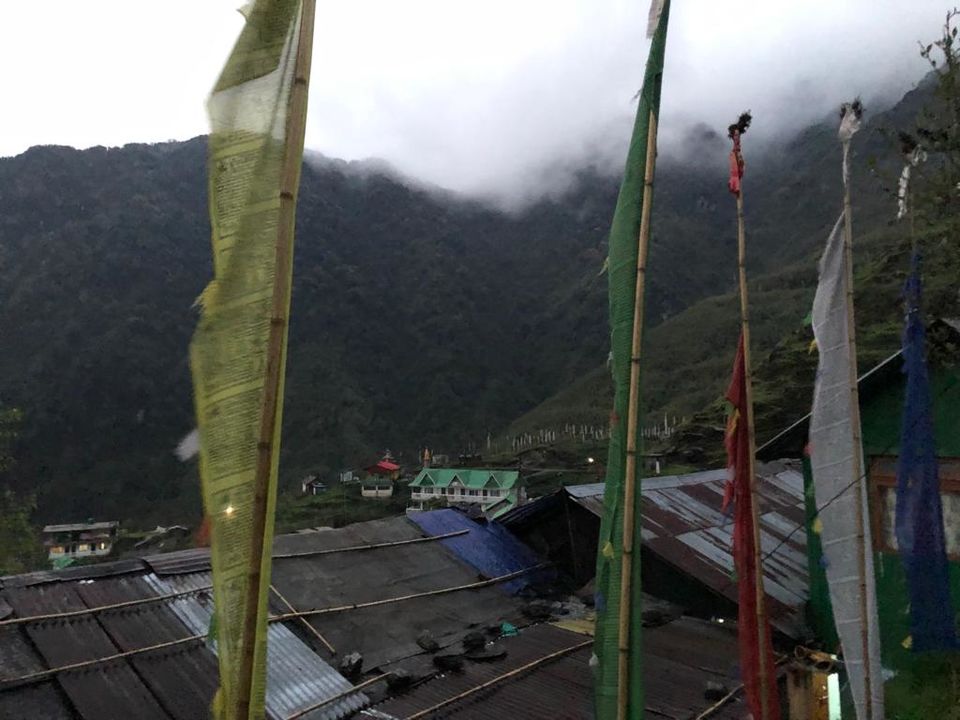 Zuluk, Baba Mandir, Nathula and Changu Lake
Next day we started very early at 6:30am as we have a very long journey covering Zuluk, Baba Mandir, Nathula Pass, Changu Lake and reaching Darjeeling.
When we wake up in the morning (in Sikkim sun rises very early before 6am), we saw some fog outside the window. By the time we got ready, fog increased. Just after Zuluk, there is a starting point of Silk Route. It hardly took us half an hour to reach the view point for silk route. But unfortunately as we were going up fog was increasing and the time we reached there, the whole valley was just filled with fog with no visibility at all. We waited for almost 2 hours for fog to get reduced but unfortunately, there were no chances of getting the clear view. At last with heavy heart, we left Thambi View Point. We have no luck for silk route sighting in this trip. Sikkim was calling us to visit again to view this point.
From Thambi view point we proceed towards old Baba Mandir. It was all army area and there were road construction work going on by army. Only Indian tourist are allowed to visit old Baba Mandir. We stopped at Kupup lake to capture some photographs of the beautiful views. Visited new baba mandir and purchased some souvenirs from souvenir shop managed by Army.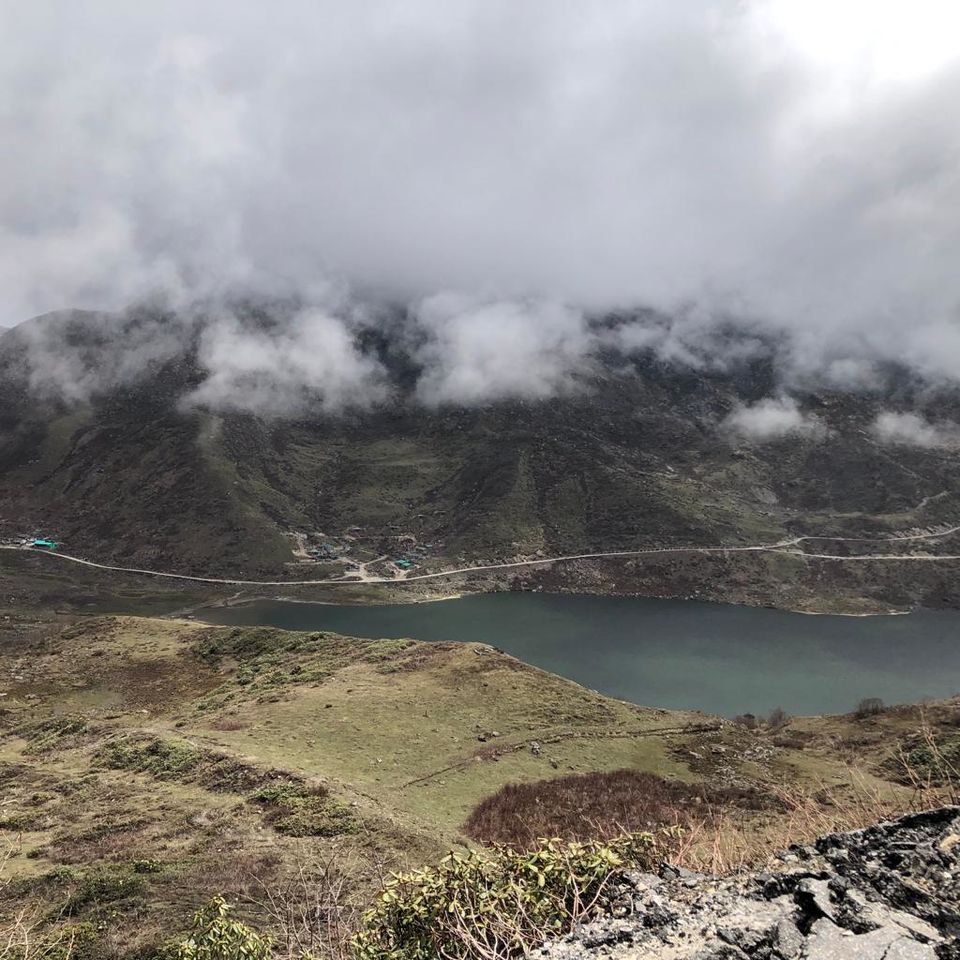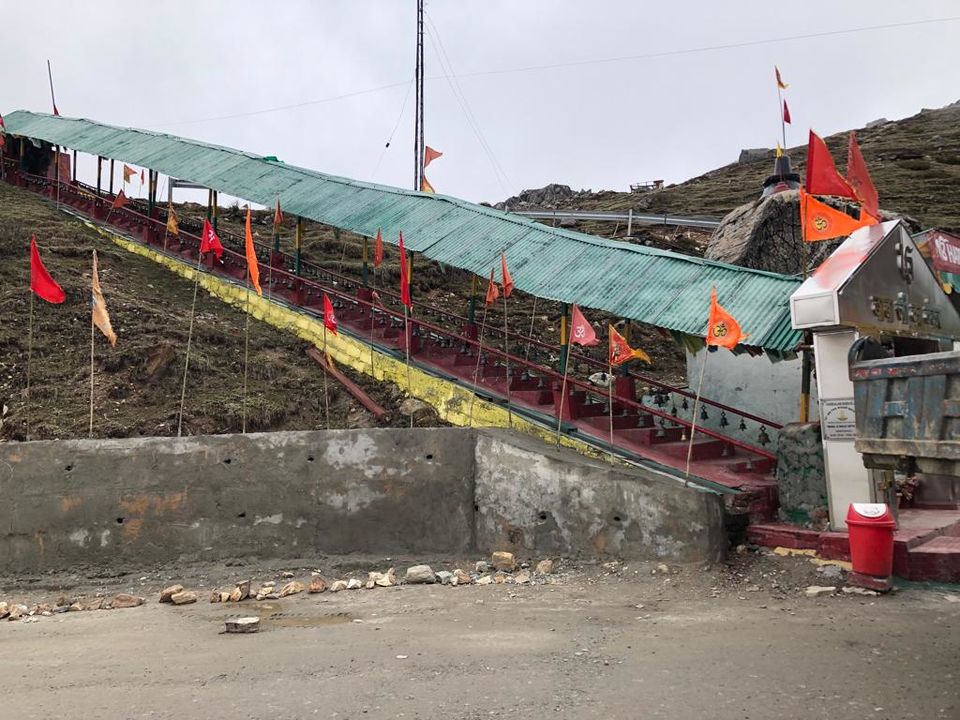 Next destination was Nathula Pass which also need permit and some extra bucks. It is situated at 14450 ft. From Nathula you will get to see the Indo-Tibetan border. Photography is prohibited here. Next view point is Changu Lake also knows as Tsomgo Lake. There were many Yaks beside the lake on which you can take photos or take a short ride.
We took our lunch at a restaurant beside Changu lake and left for Darjeeling via Gangtok. Reached Darjeeling at 9pm due to heavy traffic jam on the way.
Darjeeling
Darjeeling - the queen of hills, last destination of our trip. We have only one day to explore Darjeeling. Main tourist spots we covered includes, Himalayan Mountaineering Institute, Zoological Park, Tenzing Rock, Tibetan Refugee Self-Help Centre, Japanese Temple and Tea Garden. Inside Himalayan Mountaineering Institute, there is Zoological Park and Museum. It is really worth visiting. Children can enjoy some adventure activities here like zipline and obstacle crossing. At Tenzing Rock, rock climbing is available.n
Evening was free to roam around Mall Road. There are really cheap winter wear available on mall road and it is a happening place with many street side food options. We stopped at Glenary's Restaurant. Perfect place to chill and enjoy some quick bites after exploring the mall road. It offers variety of bakery products and ambience at a great place.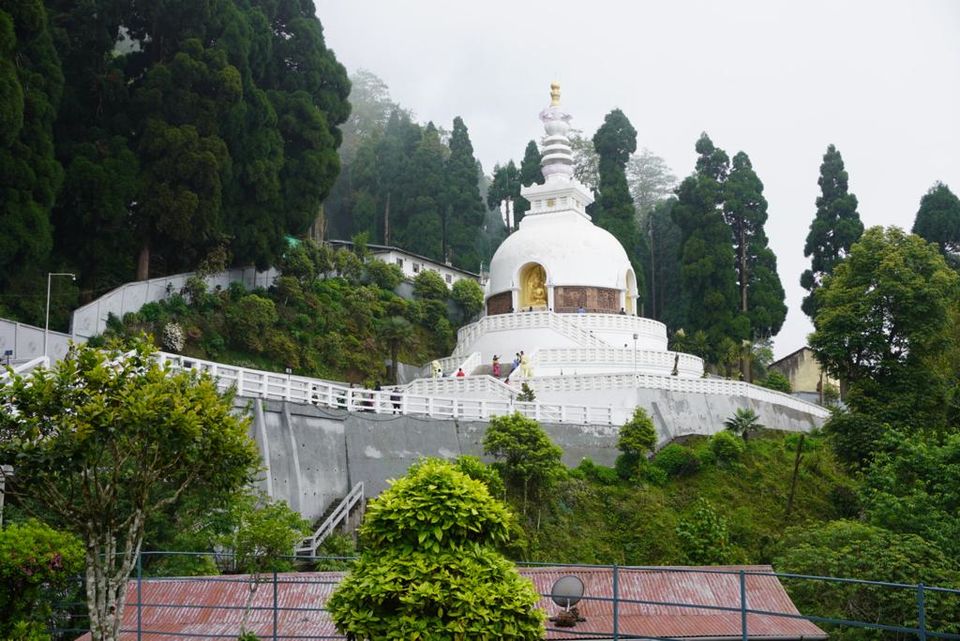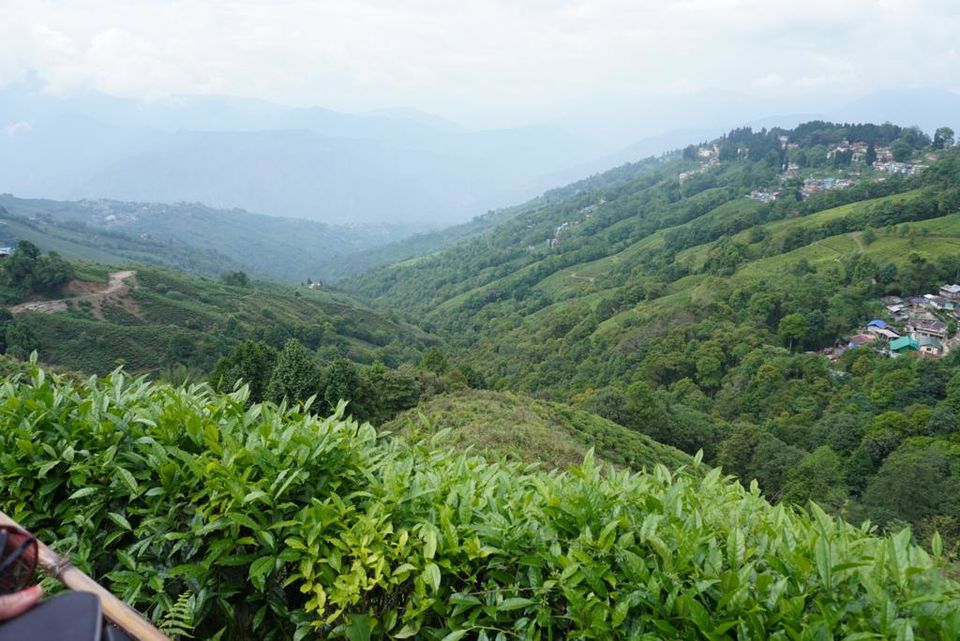 This was last day of our much awaited trip. We really enjoyed each and every moment of this trip.
Left Sikkim with lifetime memories to cherish and promise to visit again!!!
Hotel in Lachung (1 night stay): Hotel Megallan's
Hotel in Gangtok (1 night stay): Udaan Alpine Resort
Hotel in Darjeeling (2 nights stay): Sumi Yashshree Mall Road