Sikkim is home to glaciers, alpine meadows , waterfalls and wide variety of flowers and trees. Sikkim offers a lot of variety in its four different states with Tea gardens and monasteries on south and west, high and gorgeous mountains and valleys, lakes and waterfalls on North and East . Sikkim is lovely and beautiful in it's own way.I got a chance to embrace the beauty of this small landlocked state with mountain ranges in October 2016. Though weather played hide& seek with us , limiting some fun of travel, we had a trip which turned out to be adventurous. Nearest Airport to Sikkim is Bagdogra well connected with other cities
our trip started with East Sikkim to cover Tsomgo lake , Natula pass, Baba Mandir. Weather was pleasant except in between it was becoming foggy hiding the mountains and views. Natula is around 60km from Gangtok at a height of nearly 14000ft above sea level. Tourists need to obtain inner line permit to visit these places and as we had already send the details to out travel agent, he had managed to keep permit for us and vehicle ready. We first visited Tsomgo Lake which is around 40km from Gangtok at a height of 12000ft. Lake was pleasant and serene, lake changes color with season and we had a nice Yak safari. Though the yak scared me first by the time i finished ride they became very quiet and i loved the safari a lot. From there we continued our journey to Natula pass-pass of listening ear, to travel through silk route. Natula is one of the three open border trading between India and China. The journey was through picturesque mountain ranges, waterfalls and lakes. Roads are narrow but not in very bad condition. Tourists are not allowed to carry mobiles/ cameras and photography is strictly prohibited. Our driver parked car in designated parking slot and we walked through the historical silk route. There is a war shed memorial in the memory of all comrades who laid down their lives for motherland, these touching words were etched in golden letters- "When you go home, tell them of us and say , that for your tomorrow , we gave our today". There is a hall for Indo China meetings and then gates that mark the border of both nations. Though its cold snow has not yet started showering, but December Natula will be wearing white blanket. We could spot few Chinese soldiers and we exchanged few words with Indian soldier's and collected our certificate of visit and bid farewell. On our way back we visited Baba Mandir, built in the memory of a soldier, land is picturesque with waterfall and beautiful landscape. We sipped Tea from the cafe nearby to alleviate cold and after spending an hour there we started our way back as there is a limit of time allotted to permit and all should be leaving the post before 3.30PM though they allow small deviations. We were back in hotel after a memorable day.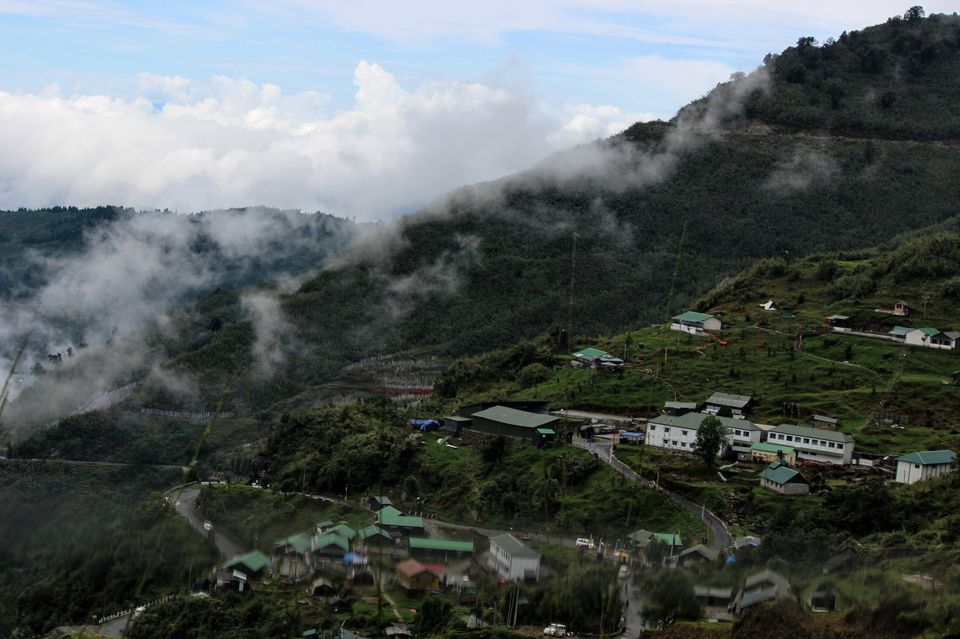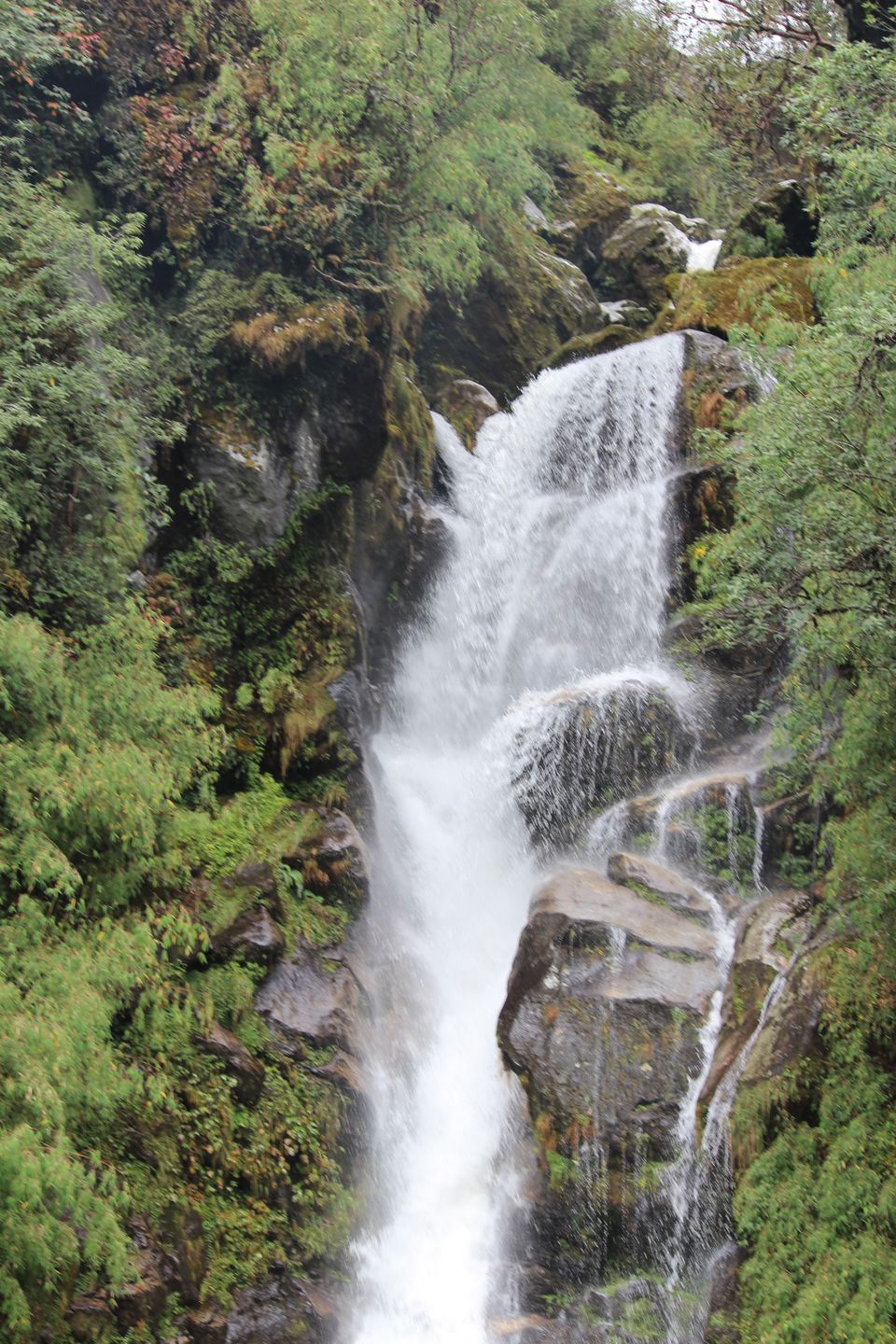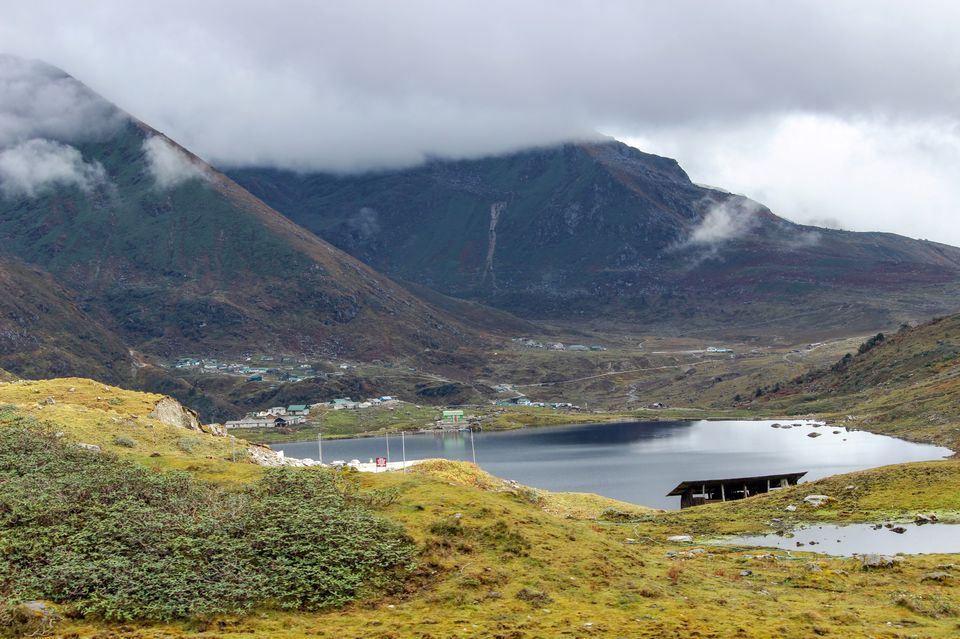 Next day was dedicated to South Sikkim to visit Ravangla,Namchi. If East Sikkim is beautiful with mountains and waterfalls, South Sikkim is different with tea gardens and monasteries. Temi tea garden and rope way is attractive in its own way, Budha park in Ravangla is welcoming with golden and massive statue of Budha , the soft music always playing in Budha park is relaxing and adds a lot to the atmosphere. Drive through Namchi and Ravangla is great and memorable for nature loves and is a must visit.