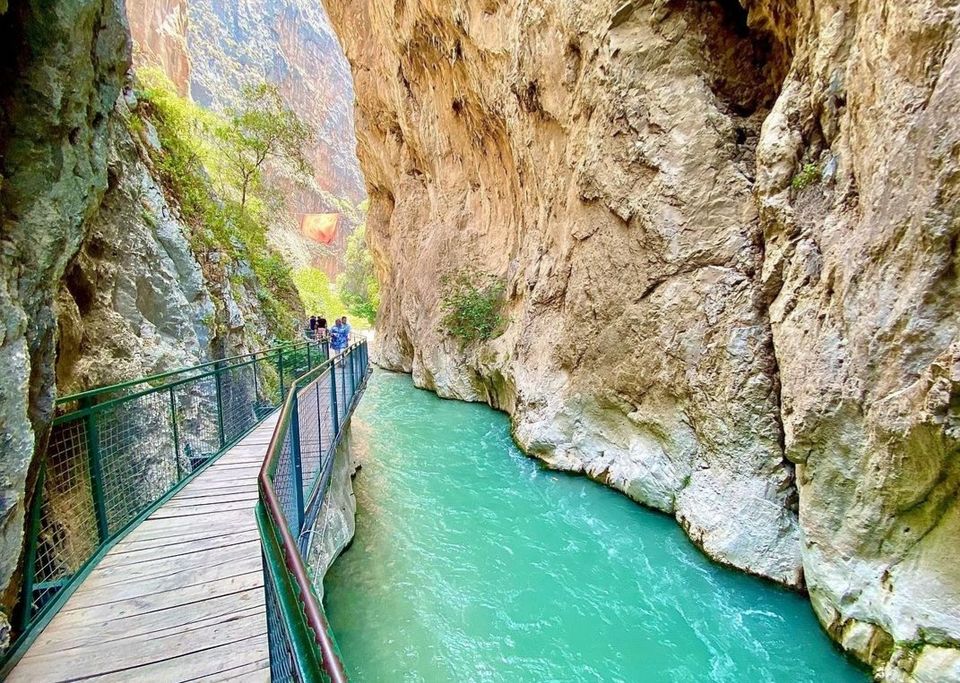 ABOUT SAKLIKENT GORGE
Saklikent Gorge, also known as Hidden City, is about 18 kilometers long and 300 meters deep, making it the longest canyon in Turkey and one of the deepest in the world.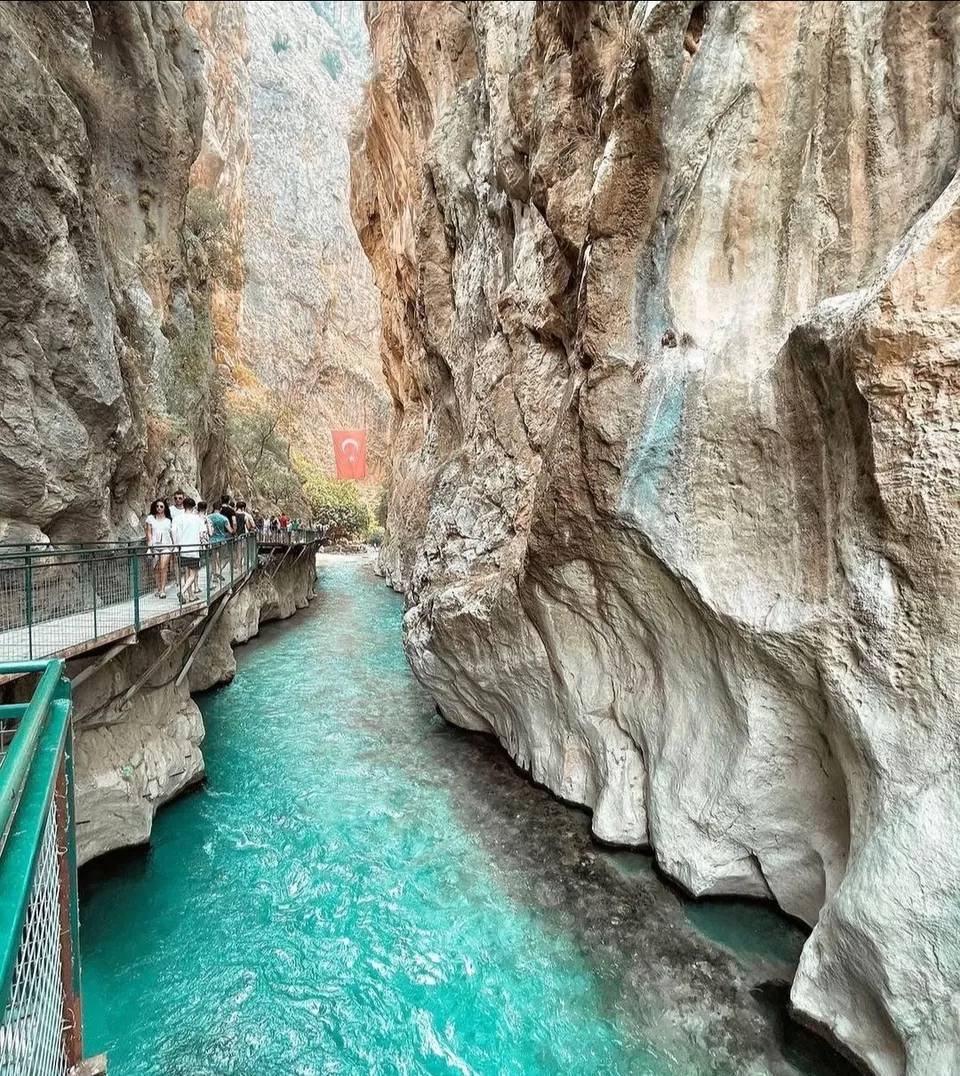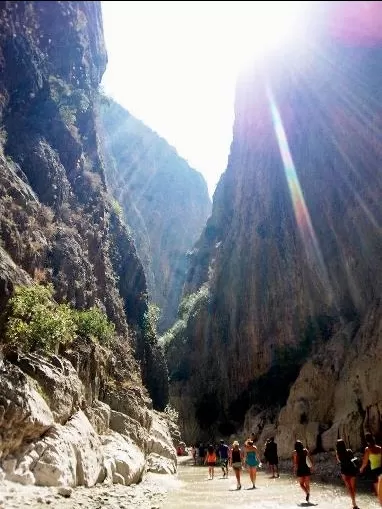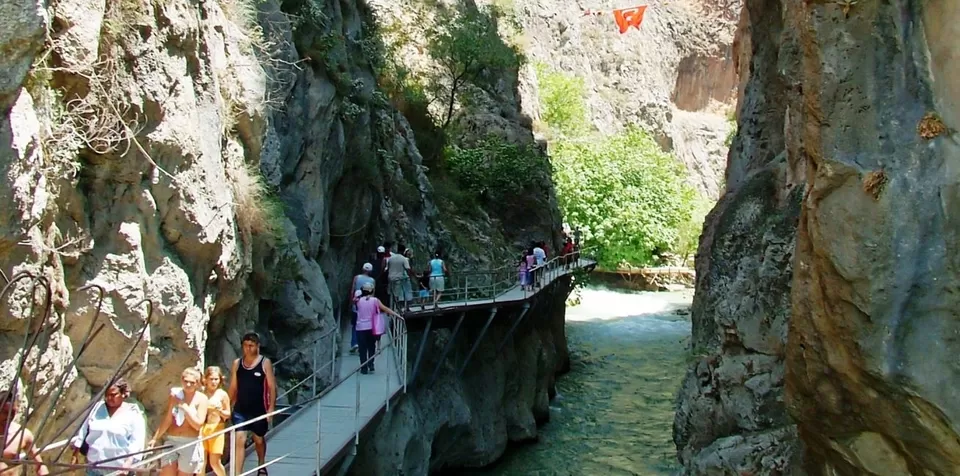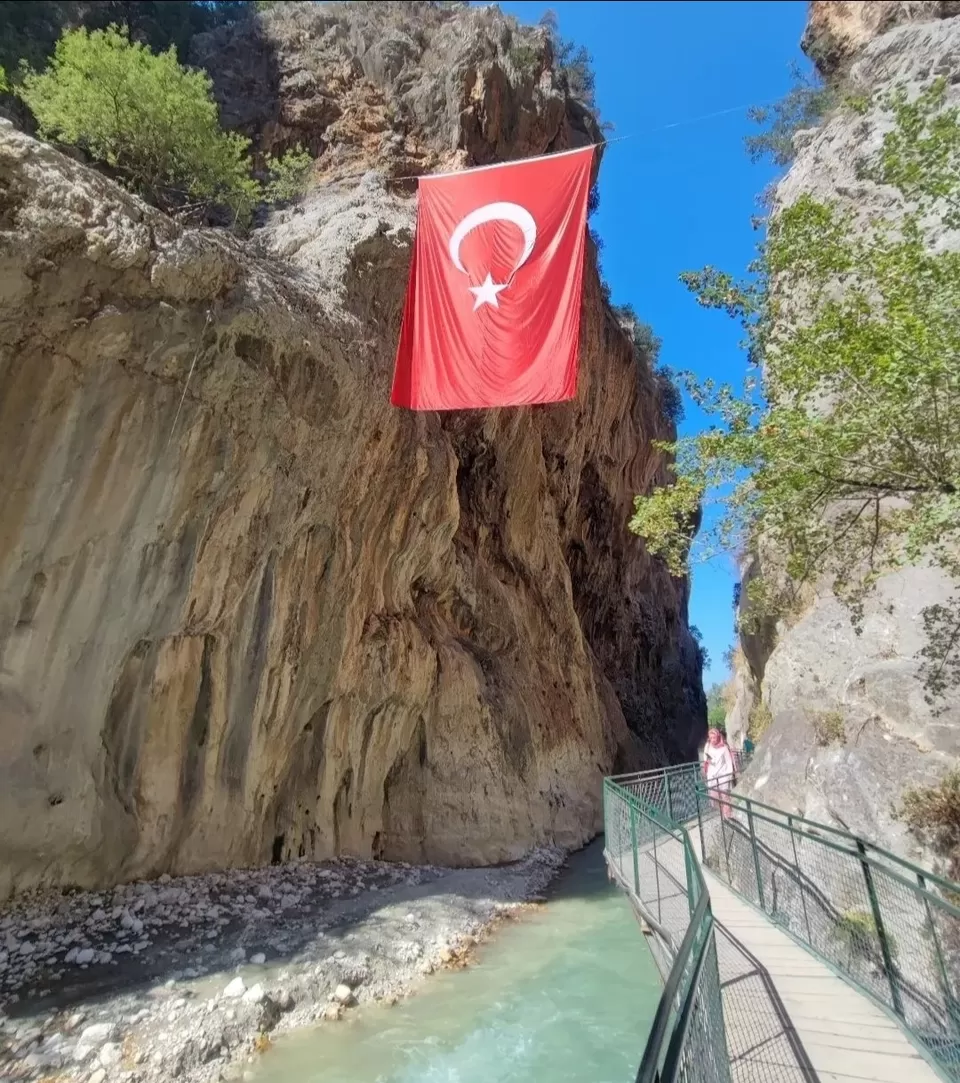 TREKKING THROUGH SAKLIKENT GORGE
This steep and narrow gorge offers two hiking trails, one for beginners, and another, a more challenging trail requiring climbing equipment. The second trail starts when the first one ends, as you would have to climb over a waterfall.
The out-and-back trail is about four kilometers long and ends with a small waterfall. Even though the waterfall isn't that spectacular, the journey on getting there is quite fun as you have to climb over rocks. The first part of the trail (about one or two kilometers) is suitable for everyone, while the second part (until the waterfall) requires a bit more climbing, but still nothing too serious.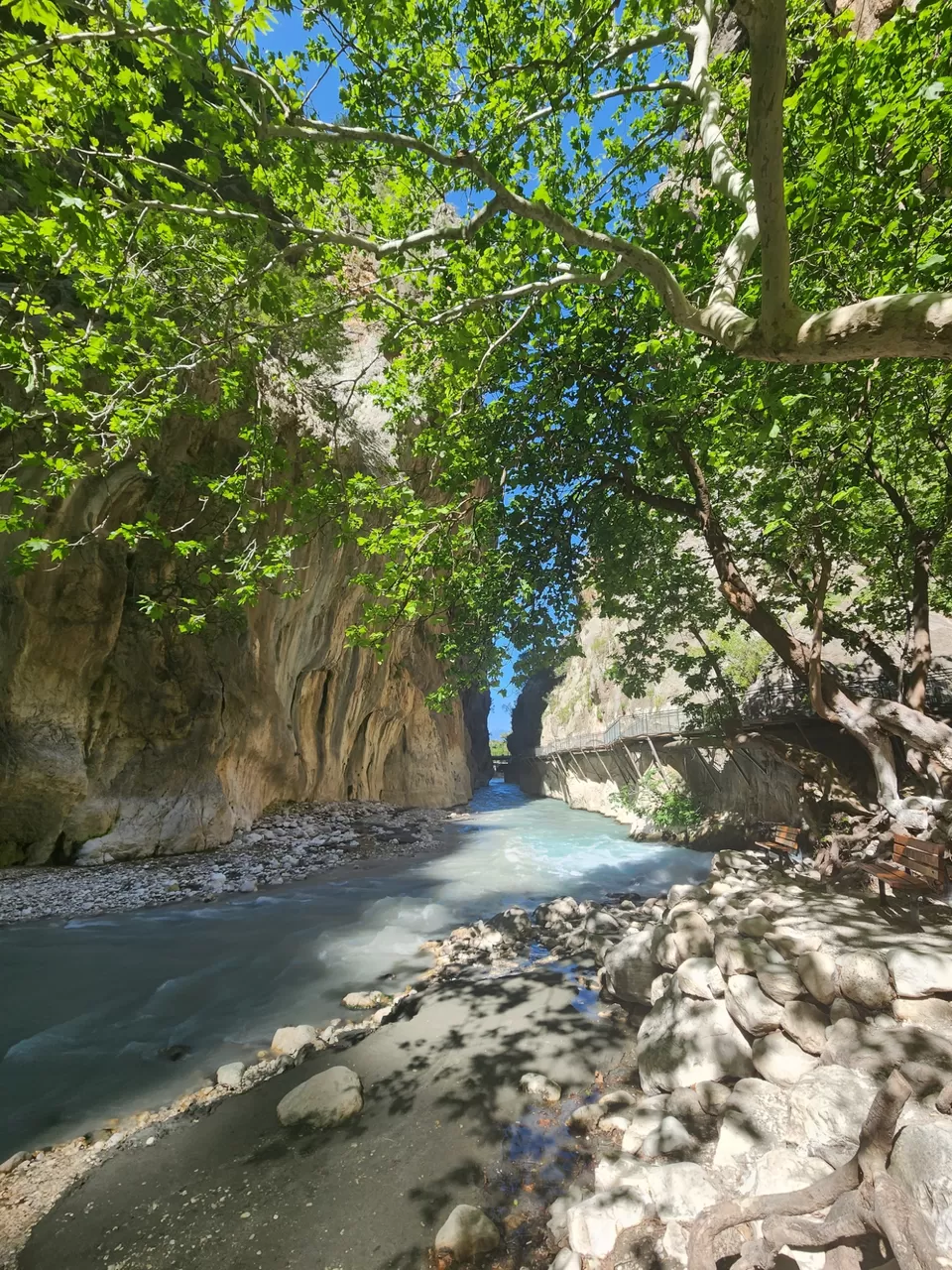 ENJOY A MUD BATH
Saklikent canyon has a few natural mud ponds along the trail, which you can use for a free facial mask. The minerals in the mud are supposed to soften the skin, tighten the pores and draw out toxins.
PROTIP : Try to take mud from the one where people didn't walk over too much.
You can also leave cool handprints over the canyon's stone walls if a facial mask isn't for you. It's fun!
WHERE IS SAKLIKENT GORGE?
Saklikent Gorge is located in Mugla province, approximately 50 km away from Fethiye and 65 km away from Kas.
It takes around 1 hour and 10 minutes to reach Saklikent National Park from Kas.
From Fethiye, it will take around 45 minutes to reach Saklikent National Park.
HOW TO GET TO SAKLIKENT GORGE?
The easiest way to get to Saklikent Gorge is by renting a car and driving there yourself from either Kas or Fethiye. However, if going by yourself is not an option, don't worry, as there are daily tours from both Kas and Fethiye.
A dolmus bus goes from Fethiye to Saklikent Gorge that costs about $3-$5 and takes around 80 minutes.
WHAT ELSE TO DO IN SAKLIKENT NATIONAL PARK?
There's more to do in the national park except trekking through the canyon if you have more time, like tubing, rafting, canyoning, bungee jumping, ziplining, etc. Unfortunately, we didn't have time to do that so we don't have pictures from there.
SAKLIKENT RESTAURANT: THE PARADISE PARK
SOMETHING YOU SHOULD NOT MISS FOR SURE
It is hard to tell you how beautiful, serene, zen and chilled out this restaurant is. There are hammocks and cushioned areas, white ducks who float through the restaurant, flowers and beauty everywhere. This is honestly an amazing cafe which need to be on your bucket list. Expect good traditional Turkish cuisine and don't forget to order a delicious juice.