A culinary voyage through the Andalusian town of Cordoba opens you up to a world of old Moorish dishes served with a modern twist. By Kalpana Sunder
The medieval city of Cordoba stands out for its peaceful co-existence of three religions—Islamic, Jewish, and Christian. While the spectacular architecture and cultural blend is a major draw for travellers, I'm here on a mission to uncover the amazing food of this Andalusian city. My initiation into the cuisine starts with two local favourites: Salmorejo, a cold and creamy soup made with tomato, bread, olive oil, vinegar, and garlic, served at almost every tavern and bar (it comes with small pieces of hard-boiled eggs and Ibérico ham). The other is frituras that comes in three kinds: croquettes fried in extra virgin olive oil; eggplant slices fried in honey; Ibérico pork fillet rolled in Ibérico ham, coated with flour and eggs, and then fried in olive oil.
DESTINATION GUIDE
For our take on the best food haunts in Europe, go to travelandleisureindia.in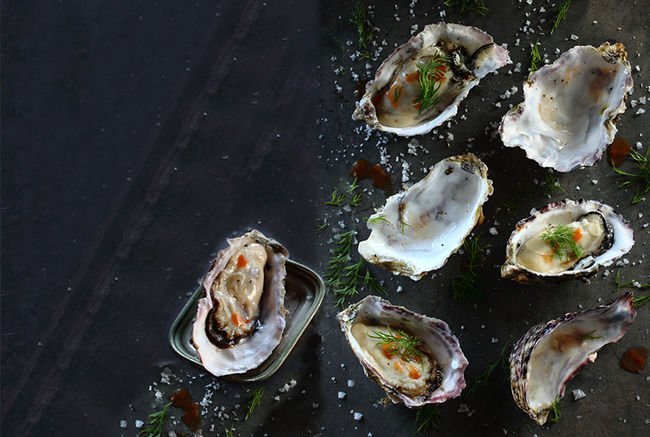 In just two dishes, and these ones at that, any gourmand can feel pinned to Cordoba. The following day at breakfast, I dig into tostón, a toast generously sprinkled with fresh orange juice and olive oil, and topped with sugar and cinnamon. No butter or jam. To this, the cheerful waitress has a simple explanation: "The Romans brought the olives and the Moors introduced sugar, citrus fruit, and spices from the East." My guide Lourdes furthers my knowledge on local food by taking me to Salon de Te, a Moorish-style hookah bar, for a Bedouin mint tea. Beautifully decorated with patterned tiles, the bar has a spectacular courtyard surrounded by rooms, and offers a relaxed ambiance for evening rendevouz.
If you're in Cordoba for two nights, there is hardly any time to take a break from the gastronomic delights—there is so much to be experienced. Just after tea though, we feel the need to settle for some evening walk. A stroll on the banks of the Guadalquivir River brings us to a delightful stretch of open-air restaurants, most of which come highly recommended.
Lourdes and I pick the swish Sojo Fusiona bar known for its blend of the modern and the Arabian mirror work on the ceiling and huge cane fans and fusion meals. Here, the creamy salmorejo makes a return, but in different flavours, mixed with beetroot, asparagus, even raisins and apple, vegetable tempura and crusty bread and local sherry.
Beyond restaurants, gastronomic markets have made it big in Cordoba. The slick Mercado Victoria is comfortably sheltered under a 19th century pavilion made of wrought iron and glass (earlier used for exhibitions and fairs). Surrounded by gardens, this gastro-market is sprinkled with numerous stands. I find myself veering off towards one that has Ibérico ham and sausages and another dedicated to wines that can be paired with olives and pickled vegetables. Somewhere in the hustle of the market, I am touched when a Pakistani food stall-owner insists that I accept a plate of pakoras free of charge because I remind him of home.
On my last day, I muse over my endeavours during dinner at the Taberna La Viuda, over some berenjenascalifales (eggplant covered in a thin and crunchy coating, fried in extra virgin olive oil and drizzled with a wine reduction with a final touch of sesame and salt flakes) and tortilla de patatas (with caramelised onion and aioli). I reflect on my Spanish sojourn and the intriguing food culture of Cordoba and realise how I have glimpsed a hidden world in Spain.
Image credits: Kosje/Gettyimages