#1 Crazy Festivals
La Tomatina
La Tomatina is held in the Valencian town of Buñol, People participate in it for fun and throw tons of rotten tomatoes at each other.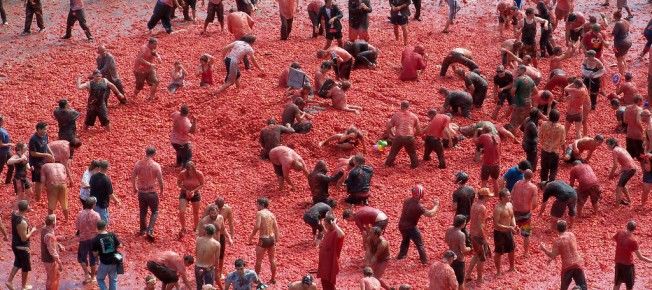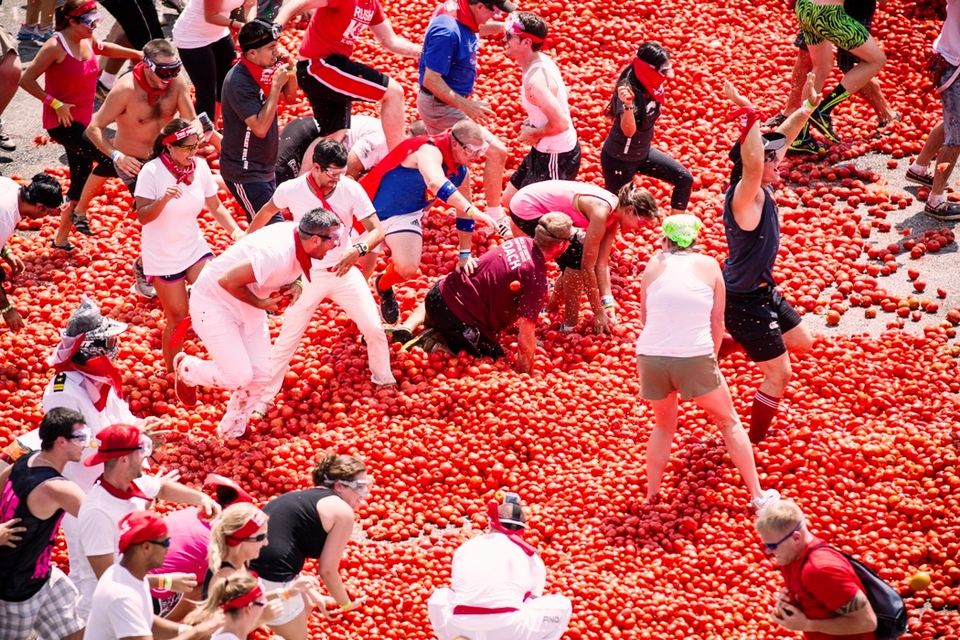 Els Enfarinats
Citizens of Spain's Ibi celebrate Els Enfarinats every year and go at each other with firecrackers, flour bombs and eggs. It's like a less colourful, more hardcore Holi.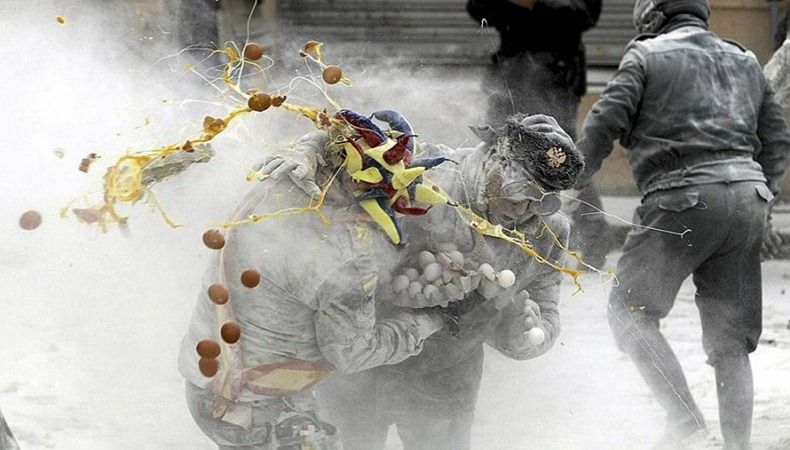 Battle of Wine
Haro Wine Festival takes place every year in the town of Haro in the La Rioja region of northern Spain. It involves wine drinking competitions and contests and a Batalla de Vino (Battle of Wine) where wines are poured at each other from buckets.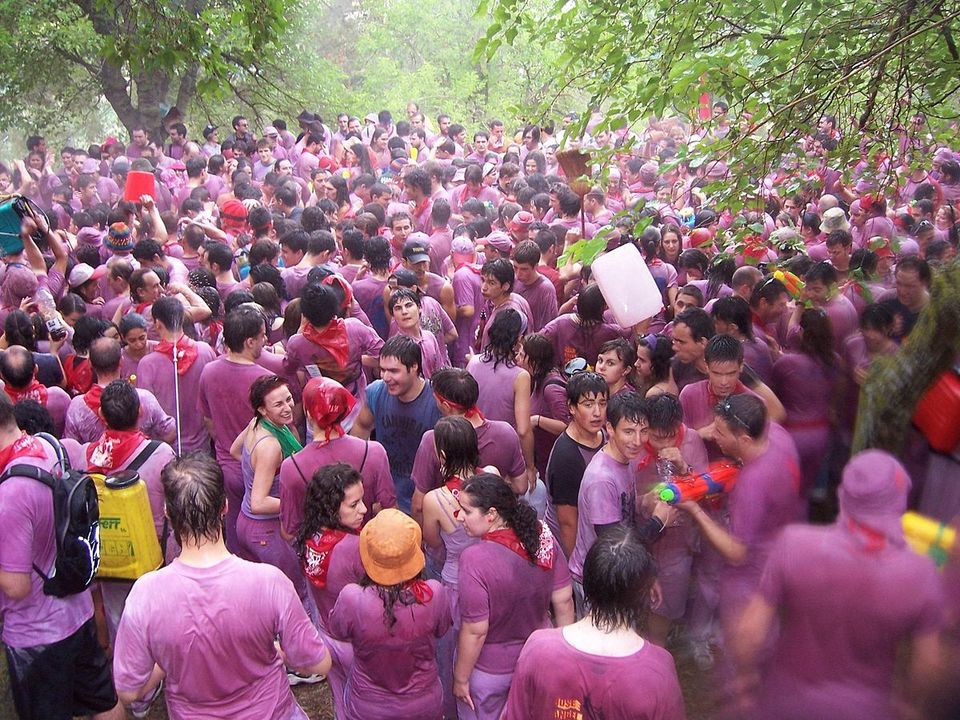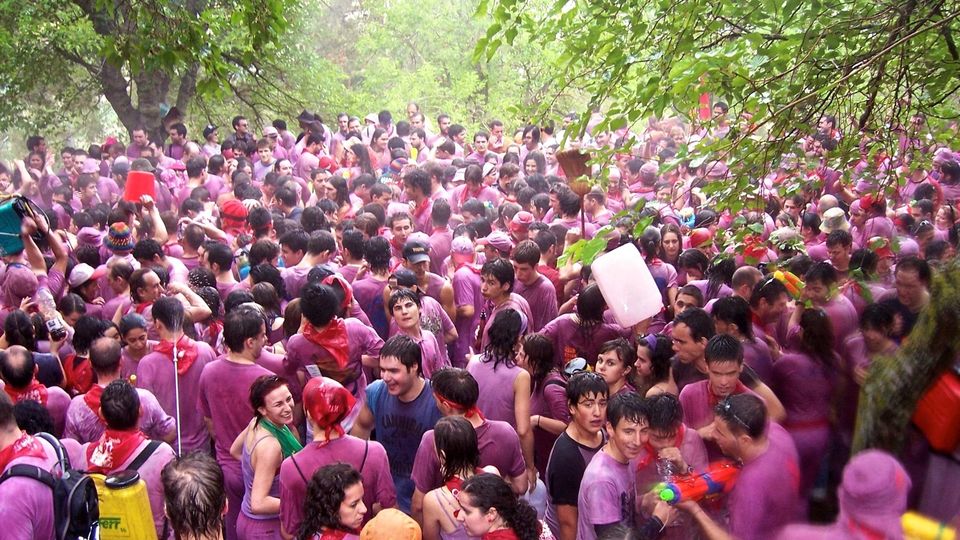 Cascamorras
Every year the residents of Baza, in Granada, Spain; paint themselves head to toe in black paint and defend their beloved statue of the Virgin Mary from a resident (the Cascamorra) of the neighbouring town of Guadix who is intent on stealing it.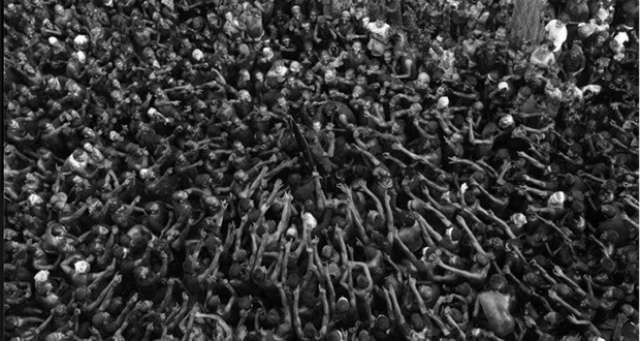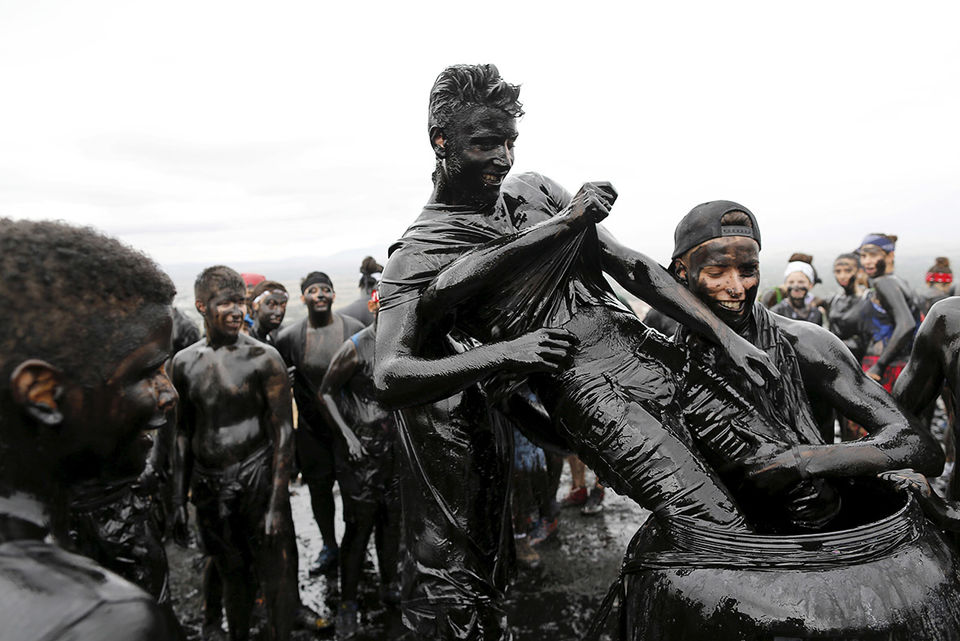 The Running of the Bulls
It is a practice that involves running in front of a small group of cattle, typically six, of the toro bravo breed that have been let loose on a course of a sectioned-off subset of a town's streets.
#2 Unusual Customs
The New Year
As per this custom, Spaniards celebrate the New Year by eating one grape with their family for each bell strike of the clock (for a total of 12 grapes – hence the name). This custom was originally popularized by Spanish vine growers as a way to sell their excess grapes!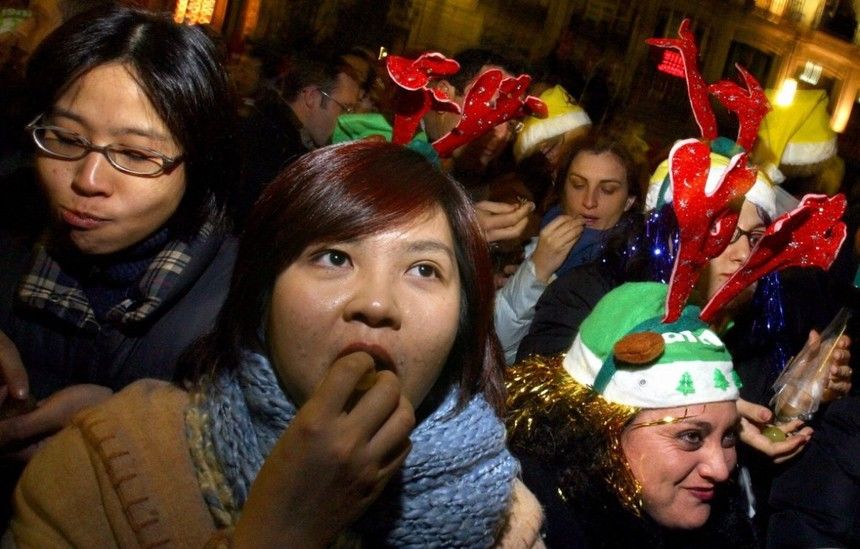 Jump the baby in Spain
Keeping the devil at bay is a common theme of many unusual customs around the planet. In a small community in northern Spain (where tomato tossing and bull running are also customary), residents take part in El Colacho, which literally translates as baby jumping.
Yes, baby jumping. Infants are laid on mattresses on the ground while men dressed as the devil run along the street and jump over the tots, watched by visitors and no doubt terrified parents. This tradition has been going for around 400 years.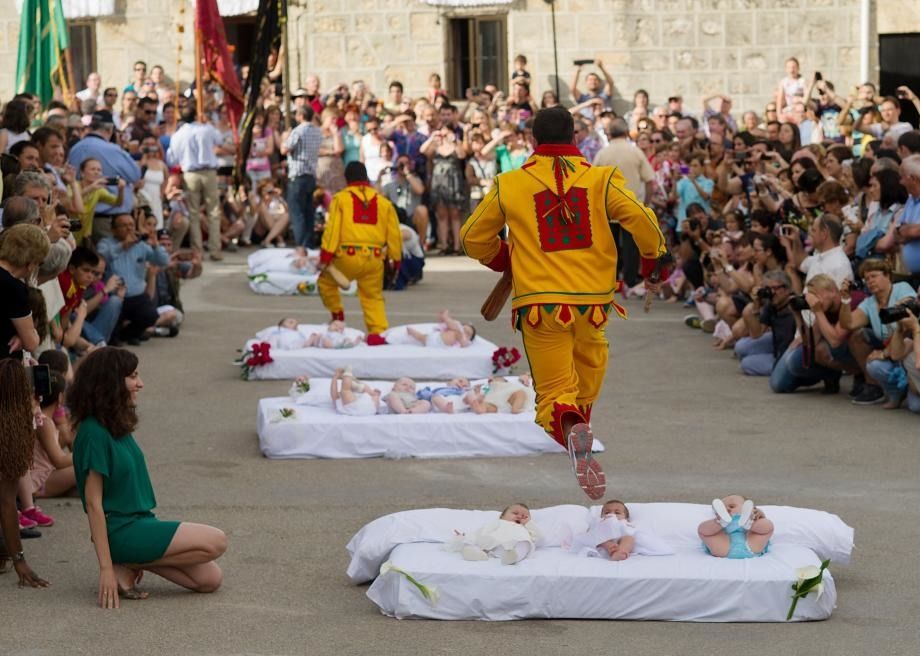 #3 Party Spots
Island Of Ibiza
The island of Ibiza in eastern Spain is one of Europe's favorite party destinations.
More than 2 million tourists descend upon this island each year to soak in the sun and party at its huge clubs where Tiesto, Swedish House Mafia and David Guetta are regular performers.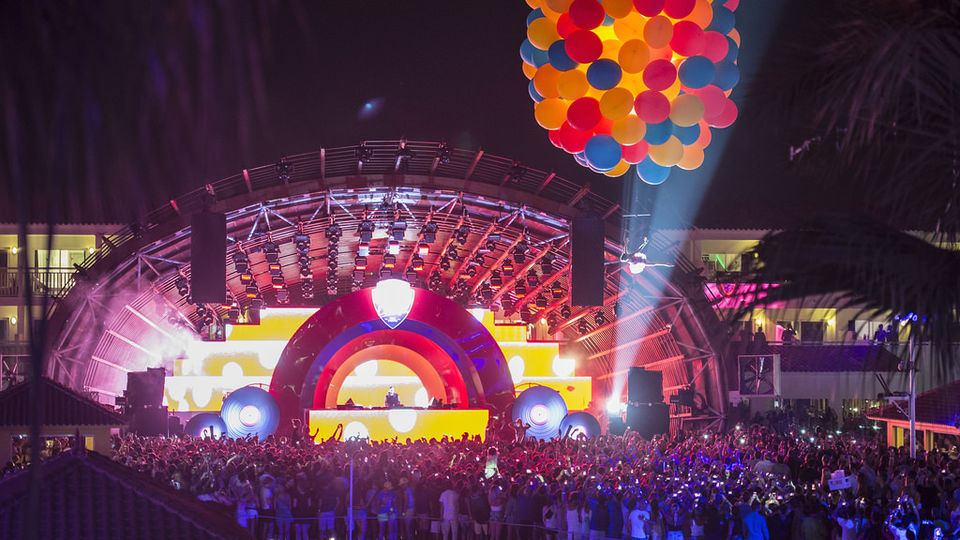 Ice Bar
Nestled on the beach of El Somorrostro and overlooking the blue waters of the Mediterranean Sea, Ice barcelona is the only beach ice bar in the world. With a spectacular interior made entirely of ice and an ambient temperature that fluctuates between -2° and -10°C, the trendy lounge is not just a great alternative for those who want to escape the scorching heat of the Spanish summers, but also a unique experience that can only be enjoyed in Barcelona.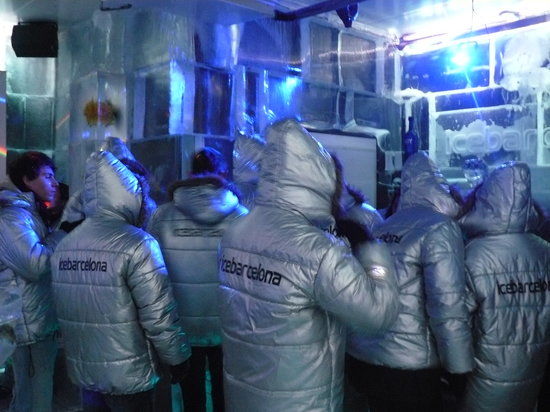 #4 Adrenaline-Raising Adventure Activities
Ride the Only International Zip Line
Not many know, but Spain offers travelers the chance to ride the only cross-border zip line in the world. Limite Zero, David Jarman's innovative project, allows thrill-seekers the opportunity to slide down a wire from the white Andalusian village of Sanlúcar de Guadiana to Alcoutim in eastern Algarve. The scenic one-minute ride will not only get you across the Guardiana River to Portugal, but will also take you forward in time, considering the time difference between the two countries.
Walk the World's Scariest Pathway
Every year, skilled rock climbers and thrill-seekers from around the world come to test their adrenaline rush limits in the tiny Spanish village of El Chorro in the north west of Malaga, where lies what most people call the "world's scariest pathway".
Inaugurated in 1921 by King Alfonso XIII, the one-meter-wide Caminito del Rey (King's Little Pathway) runs 100 m above the Gaitanes Gorge, virtually hanging off the sheer, vertical rock faces. Although extremely scenic, the hike itself is a big challenge as large sections of the path are full of holes or missing completely, leaving nothing to hang on to.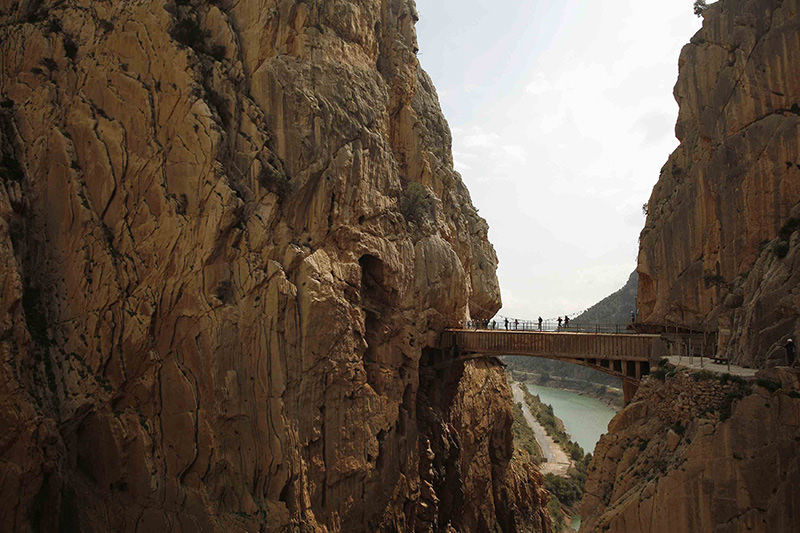 #5 Sleeping unique
Sleeping in a gypsy cave is unlikely to be on top of every traveler's list, but if you have a taste for unique experiences, the Sacromonte district of Granada might be the right place for you.
Perched in the hills above Granada, the caves of Sacromonte (sacred mountain) play host to the city's Roma community ever since the 15th century, when the Moorish empire fell to the Christians. Nowadays, tourists flock to the area to learn about their thriving history, get a taste of their unique culture and traditions, enjoy zambra (a local flamenco variation), and even spend the night in one of the whitewashed cave-homes buried into these sacred hills.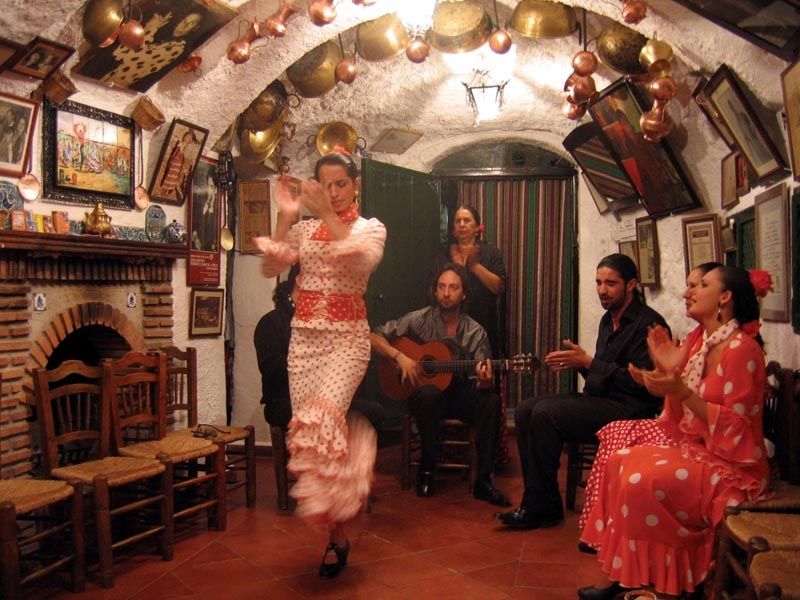 #6 Gobsmacking Food
Volcano cooked food
Set amidst the apocalyptic landscapes of Timanfaya National Park on Lanzarote, Canary Islands, El Diablo Restaurante offers the ultimate in BBQ culinary experiences by searing meats and fish on a piping hot grill powered by the geothermal heat of an active volcano. Founded in 1970 by famous local artist Cesar Manrique, the unique restaurant overlooks a breathtaking volcanic area that resembles the surface of Mars.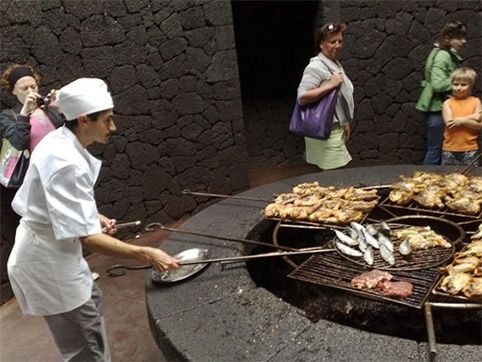 Experience the Real Tapeo
While going for tapas has become a popular pastime and eating option all over the world, and many famous chefs have elevated these small, tasty portions to high art, there's no other country on Earth that can match Spain's tapas culture.
For a truly authentic experience go to Madrid or Granada, where the free tapas tradition is kept alive in tucked away tascas that have maintained their character through the years. The real Spanish tapeo is much more than just food. It's a way of life, a national pastime that involves eating, drinking, and socializing in a friendly and unpretentious atmosphere.
Culinary institutions such as Madrid's fantastic Mercado de San Miguel or the cutting-edge Mercado de San Anton are also excellent places to get a true taste of Spain's unique tapas culture.