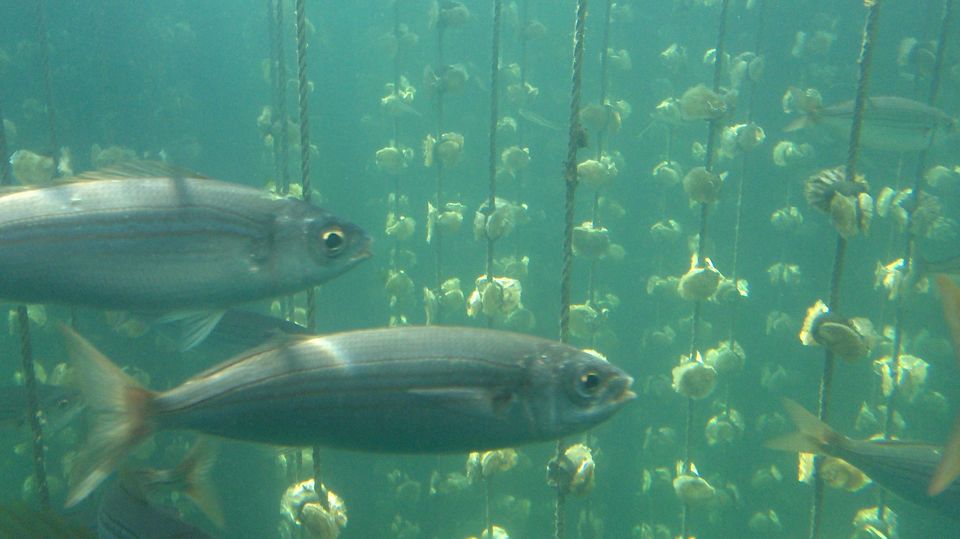 On this post I decided to write about a very familiar country to us Portuguese…"Nuestros Hermanos" Spain!
You know those kind of days that you desperately want to go somewhere, do something nice, but you don´t know where to go and you don´t have time or patience to organize something complex? I do have these days a lot of times…that is why sometimes I hit the North of Spain. I am not going to tell you a fairy tail about this amazing region I will focus on a small village part of it – O Grove.
This is actually something we do in family plenty of times and all of us enjoy a lot…I am talking about a boat trip in Rias Bajas. Not any boat trip, we go to see the growing and harvesting process of mussels and scallops…not just to learn and enjoy the marvelous views but also… of course…tasting the fresh seafood and great wine of the region.
So basically the program starts around midday (for us) but it´s really up to you what is the best and most suitable time according to your agenda to go and enjoy the moment. We drive until the port of O Grove and buy our tickets for the excursion…the ticket is 10€ but it´s great value for money considering what you are going to experience. You have other excursions but this one I really recommend.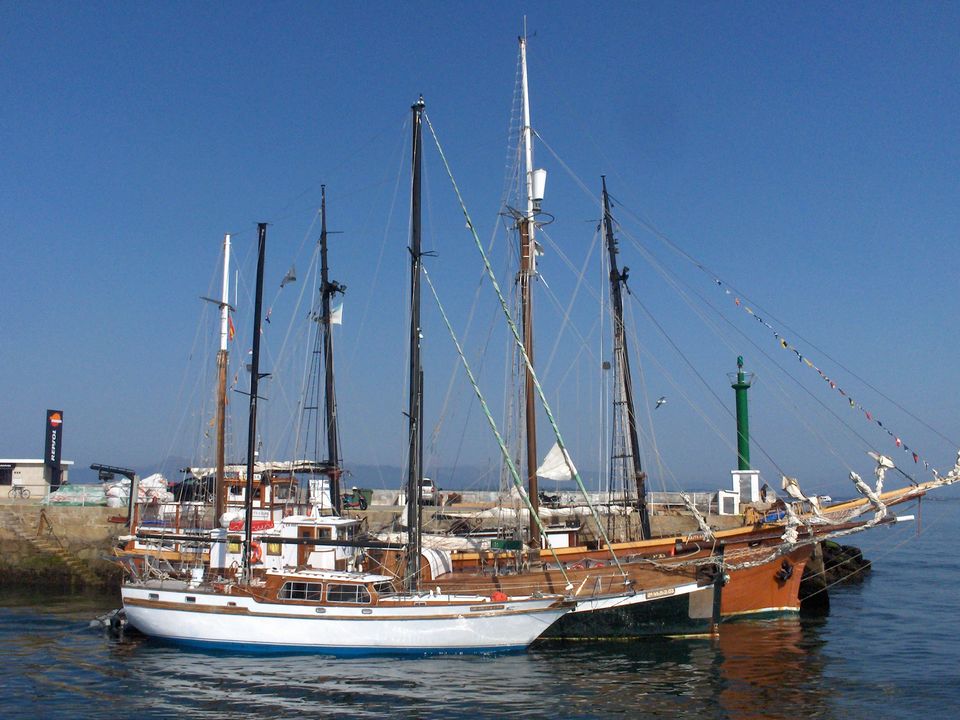 You start your journey and then magic views will appear in front of you! The panorama is breathtaking with clear waters, plenty of fish (you can see them on the bottom of the boat as it´s equipped with panoramic windows so you can see the variety of fish and cretaceous that live under those beautiful waters) and of course seagulls that you can feed during your journey…those beasts really fancy mussels ???? . Then an endless "field" of nurseries where mussels and escallops are growing for several years is unveiled in front of you. The production is massive!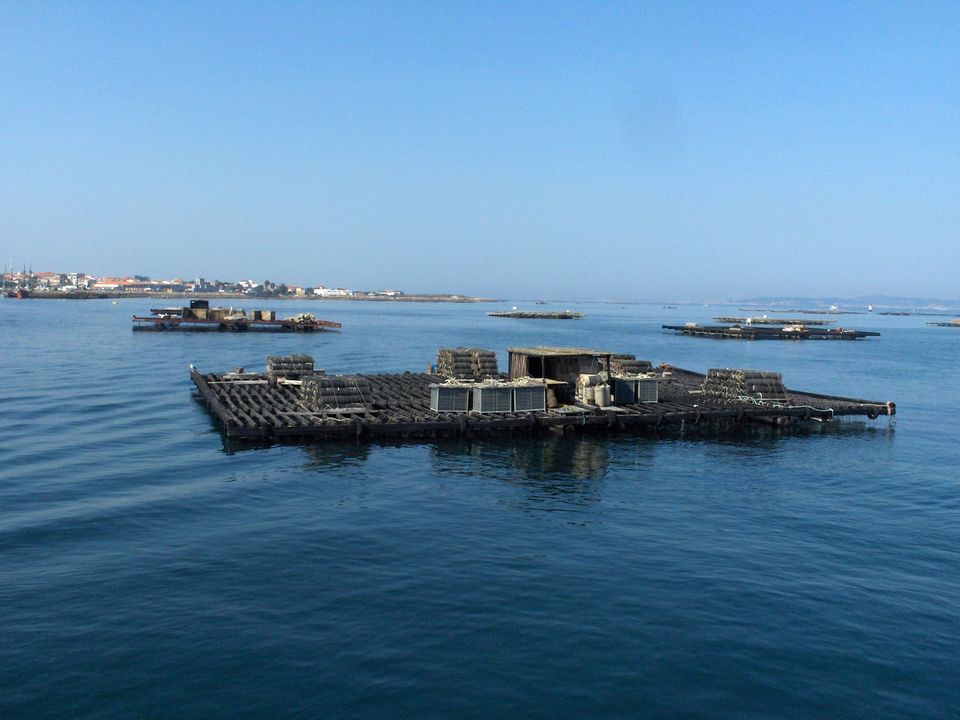 When your boat parks in one of those nurseries, you can expect to see the crew members of the boat to jump into it and collect the fruit de mer that you are already drooling for! Going to the bottom of the boat you can see all the harvesting in progress! They also explain everything about the growth, harvesting and give you some facts and figures of the industry on the boat speakers (be aware that it´s all in Spanish but you can ask for guides with other languages).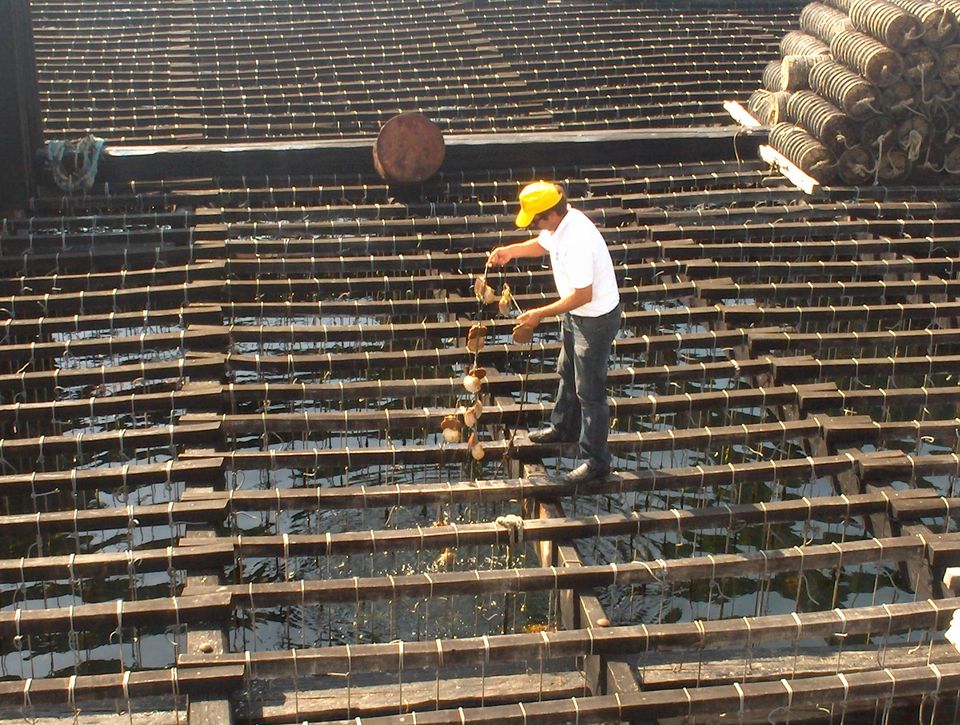 After this…the party begins!!! Fresh mussels just retrieved from the fresh waters and cooked immediately on the boat…from the water directly to your plate… and it´s not just that… ALL YOU CAN EAT (and your seagull friends! ???? )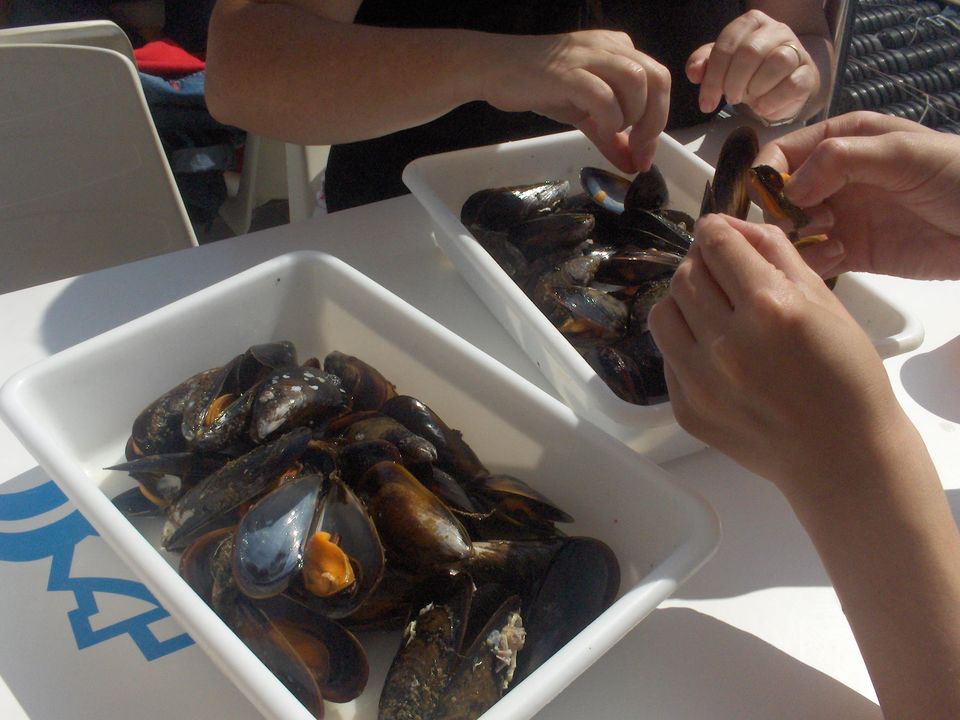 This delicious delicacy is served with white wine from the region at freezing temperature… humm…perfect combination! If you are a "good fork" and you do love your wine, by this time you must be thinking that you are where you are supposed to be! Music is loud, people are happy, smiling and dancing, and what seemed to be a cultural boat trip to learn about fauna and flora of the north of Spain, suddenly turns into a party all the way back to the port.
It´s really good fun and by the time you reach the port you can be sure that you will:
Feel happy… and possibly tipsy (depending the amount of wine you consume…specially in warm days it´s very easy to go down the wine street!)
Wish you had more space in your stomach to pack a few more kilos of those delicious mussels for the road
Think when is the next time you will come back
Exchange your contact details with a couple of your new BFF´s… seagulls…they will chase you from beginning until the end, and depending on your throwing mussels capability, they definitely create a connection with you puting a catchy show throughout your trip (literally…it´s even better than play fetch with your dog… they catch it in the air how cool is that? :)).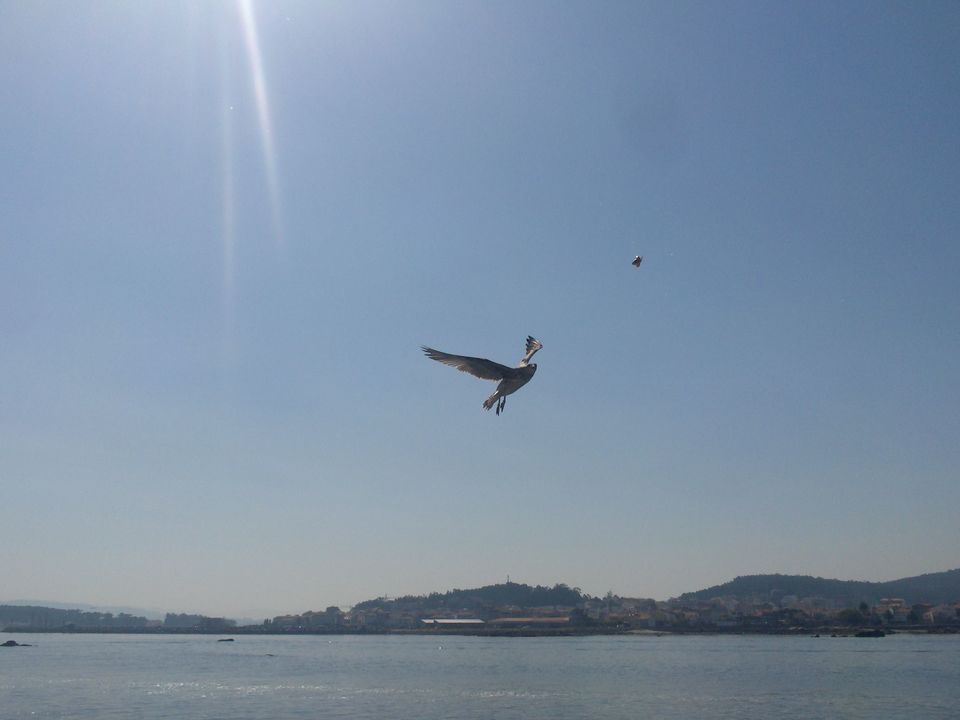 I was´t lying!
After all of this, the day is not over! There is still plenty of time to enjoy the beautiful fisherman village of O Grove, perhaps enjoy some tapas bars to try some of the specialties that Galician kitchen has to offer, or just walk around the old center with narrow picturesque streets. There are also a lot of restaurants, but after the mussels I doubt you will manage to put some more food in your belly… but… if by any chance you are a tough one and manage to do that, I highly recommend to experiment every kind of seafood they have to offer, the cheeses and the smoked meets… it´s just fantastic! If you go for any of these options nothing can go wrong.
Close to the village you can also visit the island of La Tocha. A small island with a soap factory in the middle where you can appreciate the elegant facilities, learn about their operation and of course..shopping! Plenty of natural cosmetics are available at pretty decent prices. There is also a small traditional market with handcrafts and traditional food goodies from the region that you can take the opportunity to take home and appreciate later on when you will be remembering the wonderful day you spend in this area. In La Tocha we usually do also a picnic because it has nice green areas and by the river you can always find a nice spot to enjoy some quality time with your family and friends over a bottle of your favorite wine.
And that´s it! Without a big plan or high costs, if you are near by, this is a perfect impulsive day out to enjoy the best things in life…Family and friends, good food, great wine and mesmerizing nature! What could you ask more?
Enjoy and….See you Around The World! ????
If you want to see more, visit: https://floresaroundtheworld.wordpress.com/