Spain: the land of the siesta, good wine, and tapas. I've lived in Spain since 2013, and I can honestly say that it is a beautiful place both to visit and to live. However, if you're looking to travel to Spain on a budget, how can you keep your expenses down?
Spain is probably one of the cheapest European countries to visit, but it offers options for travelers that run the full gamut of price ranges. So let's get into the details of what a trip to Spain really costs, and tips for seeing Spain on a budget.
Timing
This first piece of advice is really the key to seeing the best of Spain on a budget. It is a fact that through the months of May to September, the prices of everything will go up. This is especially true in July and August, when many Spaniards have vacation time and travel around the country as well.
This means that the best months for traveling are between October and April.
Because Spain tends to have fairly good weather all year round (especially in the south), you won't really miss the hot summer days. In fact, avoiding the over 40 degrees Celsius summer days could be a blessing in disguise, as well as a way to see Spain on a budget!
Food and Drink
Spain is full of culinary delights which are both delicious and relatively inexpensive. Don't forget: every area in Spain has a dish that it is known for, and it's imperative to try it! You'll find fresh seafood along the southern and northern coasts, fuet in Catalonia, paella in Valencia, papas a lo pobre in Granada, and so much more!
Here are some of your best options for cheap eats in Spain:
Tostadas and Cafe
A typical Spanish breakfast would be a tostada (toast) and café con leche (coffee with milk). The toast is actually a toasted quarter of a baguette, and can usually come with either jam, butter, honey, tomato, or delicious Spanish ham.
The tostada will cost about 2-3 Euros, depending on where you are, and a coffee will never be more than 1.50 Euro.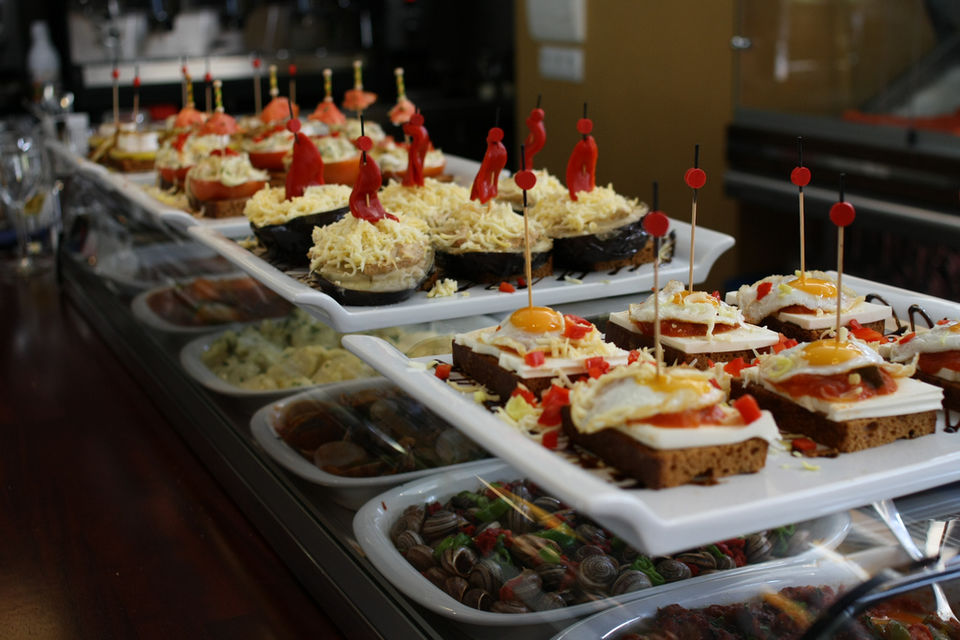 Tapas
This type of dish is a small plate of food that comes for free if you order an alcoholic beverage such as wine or beer, or a mosto (grape juice).
Depending on the area, you'll spend between 2-3 Euros for a drink and tapa combination. With two or three of these, you have a full meal!
Normally, you'll be able to decide what kind of food you'd like to get, although in some provinces they will simply bring you what is being cooked in the kitchen that day. The options are normally local dishes that could range from seafood to meat dishes, vegetable dishes, and more!
This is a great option for a light dinner. Some tapas bars will open for lunch as well.
Menú del Día
The Spanish have their big meal at lunch time (around 2:00pm), and this is what they will get when eating out. If you're hungry for a heavier meal at lunch, this will definitely fill you up!
Restaurants that offer menú del día will have a set menu that normally includes bread (or a starter) two main courses, a drink of your choice, and dessert. The typical price for a menú del día is between 10-18 Euro. Again, it will depend on the city you're in.
A good rule of thumb for eating out is to choose a place that is not close to tourist attractions. These restaurants flaunt flashy signs in English to attract passing foreigners, but will almost always be more expensive for less quality. Instead, see if you can find where the Spanish are going, and stop there! You'll normally find the best places tucked into little corners and tiny streets.
Supermarkets
Another great option for eating in Spain on a budget is going to a supermarket and making your own meal. If you stay in a place with a kitchen, you'll be able to save on food by cooking for yourself. Or, buy something in the store that doesn't need cooking, and go have a picnic lunch somewhere!
Picking up a couple of small things for a light lunch will easily be under 5 Euro. A thrifty shopper could find ingredients to make a couple of full meals for two for around 10-15 Euro (including wine!).
Mercadona and Lidl are typically cheaper supermarkets.
Accommodations
So what exactly does a trip to Spain cost you in terms of accommodations? Let's see some of the cheapest options.
Hostels
Whether you want to stay in a dormitory hostel or you'd like a private room, there are plenty of options in and around all of the major cities in Spain. A typical dorm hostel may cost about 10-15 Euro per night, while getting a private room may mean spending between 20-25 Euro.
These prices will normally include amenities such as free WiFi and breakfast, as well as a locker to keep your stuff safe.
Camping
Campsites in Spain are generally well-kept and offer services to make the campers more comfortable. Usually, you'll have the option to pitch a tent, rent a small log cabin, or park a caravan. Prices will depend on which option you're going for, although the cheapest is obviously the tent.
Pitching a tent in Spain will probably cost you about 8-12 Euro per night, while the small log cabins may be around 15-30 Euro.
While camping outside of a registered campsite is technically illegal in Spain, if you're planning on hiking, or if you can find a relatively secluded place, you can probably pitch a tent without being bothered. However, you do this at your own risk.
AirBnB
This internet craze has reached Spain, and thousands of locals are now AirBnB hosts. What this means is that you'll have tons of options, although not all of them can be considered 'budget' accommodations. Make sure to look with plenty of time in advance to get the best (and cheapest) option.
If you're looking for a private room in someone's home or apartment, you'll probably be spending 10-20 Euros per night. Having the apartment to yourself will cost more, but you can probably find a cheap and decent place for around 25-30 Euro per night.
Transportation
Flights or Trains
To travel between Spanish cities, planes and trains are your best options, and normally cost about the same. Low-cost airlines like Vueling, EasyJet, or Ryanair give you budget options for getting from one place to another. The average price may be between 50-60 Euro, but check for deals when the prices drop to below 30 Euro for a flight.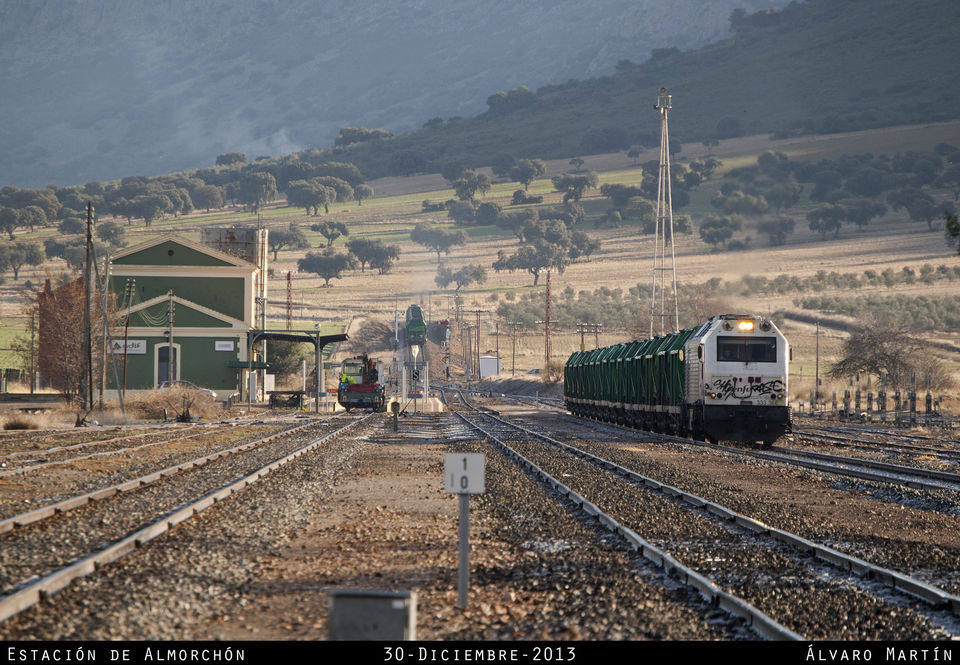 Renfe, a Spanish train company, can get you between cities for between 40-50 Euro, depending on where you're going.
BlaBlaCar
Even cheaper than flying, getting from one place to another with the online carpooling service BlaBlaCar is another fantastic option. You'll easily be able to travel between major cities, and meet some interesting people along the way!
BlaBlaCar rides may cost anywhere between 5-20 Euros, depending on how far you're traveling.
Bus and Metro
Once you're inside a city, busses are a fantastic way to get around. In most Spanish cities, a bus ticket will cost you around 1-2 Euros. In Barcelona and Madrid, it's also possible to get a bus pass that lets you hop on and off busses and metro lines within certain areas.
In most cities, if you take more than one trip with a period of 1 hour or so, it only counts as one trip. This means you can use the same ticket more than once, for example if you have to take two different busses to get to your destination.
In Barcelona, a single metro ticket costs 2.15 Euros, while a T-10 card (which is valid for 10 trips in metro) costs 10 Euros. However, this will really only help you if you're staying right in the center of the city, as the other zones have different prices.
Walking
One of the best ways to travel in Spain on a budget is by taking advantage of the walkability of its cities! Most of the major cities have their main sights all in one area, and walking gives you the best perspective possible.
This free transportation gets you pretty much anywhere you want to go, and allows you to truly explore a city!
Activities
Art, history, culture, religion… there is definitely plenty to see in Spain, and some great activities to enjoy. Whether you want to visit museums, ancient mosques, royal palaces, or grandiose cathedrals, Spain really has it all.
While entrance tickets may range in price from 5 to 30 Euros (depending on what you want to see and when you want to see it), there are always ways to get a cheaper ticket.
For example, Madrid's El Prado museum is free from 6-8pm on Monday through Saturday, and the Museo Nacional Centro de Arte Reina Sofia is free from 7-9pm on Monday, Wednesday, Thursday, Friday, and Saturday. Check online to see if a museum you want to see has a free or discount time!
Of course, another way to visit the best sights of Spain for free is to see them from the outside. Much of the incredible architecture and beauty of these places is just as visible while walking around outside. Try getting a free guided tour and you'll still enjoy the history of these magnificent places!
The Cheapest Places in Spain to Visit
Apart from the major cities, there are many places where a trip to Spain will cost much less, while still giving you all the Spanish flare you desire! Here are some of my favorites:
Walking the Ancient Streets of Granada
Home of the beautiful Alhambra and many other beautiful sites, Granada is one of my all-time favorite places in Spain. It is the last stand of the Moorish empire, and holds some beautiful history and architecture. It's a perfect city for walking, which means you save on transportation!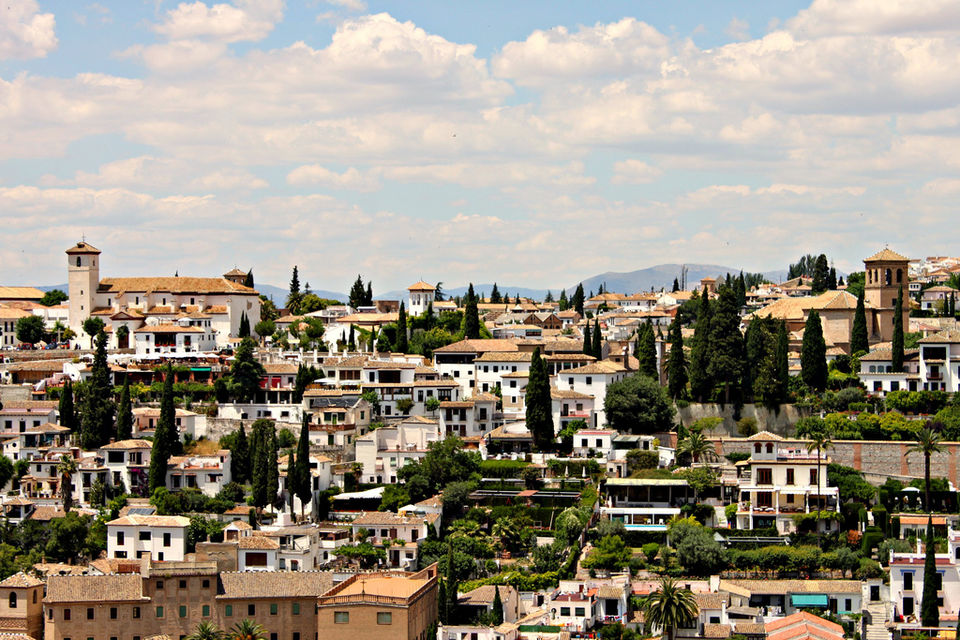 Granada has plenty of hostels and AirBnB options for accommodation, and tapas here are always cheap. Visiting the Nasrid Palace of the Alhambra will cost you 14 Euros during the day, or 8 Euros in the evening. However, you can get in cheaper if you just visit the gardens and the fortress, which costs 7 Euros.
Moorish and Roman Delights in Cordoba
This beautiful and historic city of Andalusia is home to Moorish and Roman history and architecture, and has a deep cultural feel. A hostel here will cost you around 12 Euros per night, and tapas are never more than 2 Euros.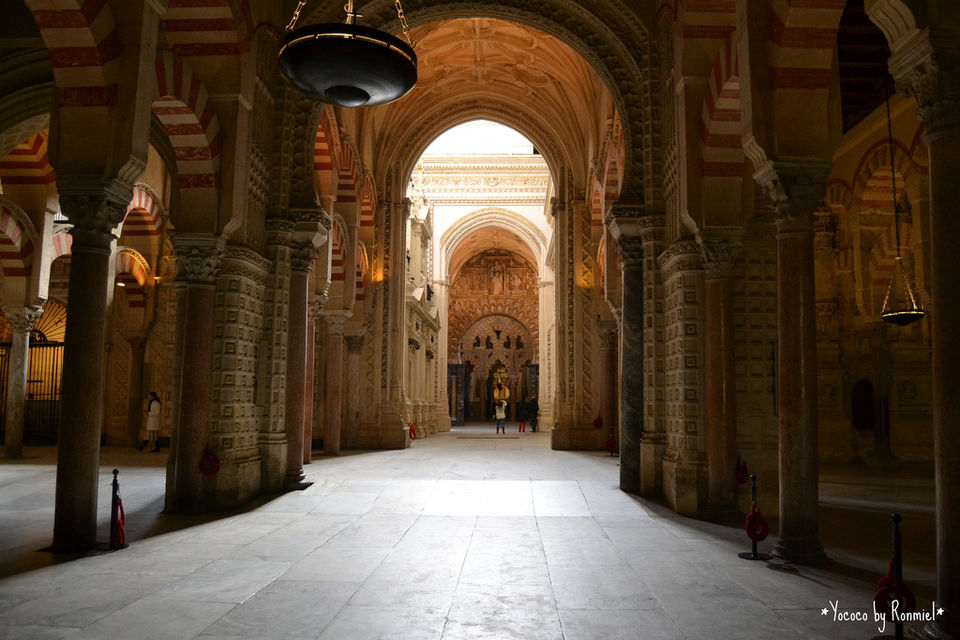 The Mezquita of Cordoba is renowned for its beauty and creative architecture. Entrance is 8 Euros.
Discovering Natural Beaches in Cabo de Gata
If you're looking to get away from the city and into nature, then Cabo de Gata in the Almeria province of Andalusia is a great way to do so. You'll be able to find cheap accommodations here in what are called casas rurales (rural houses) for around 25 Euros per night, or check out one of the many campgrounds.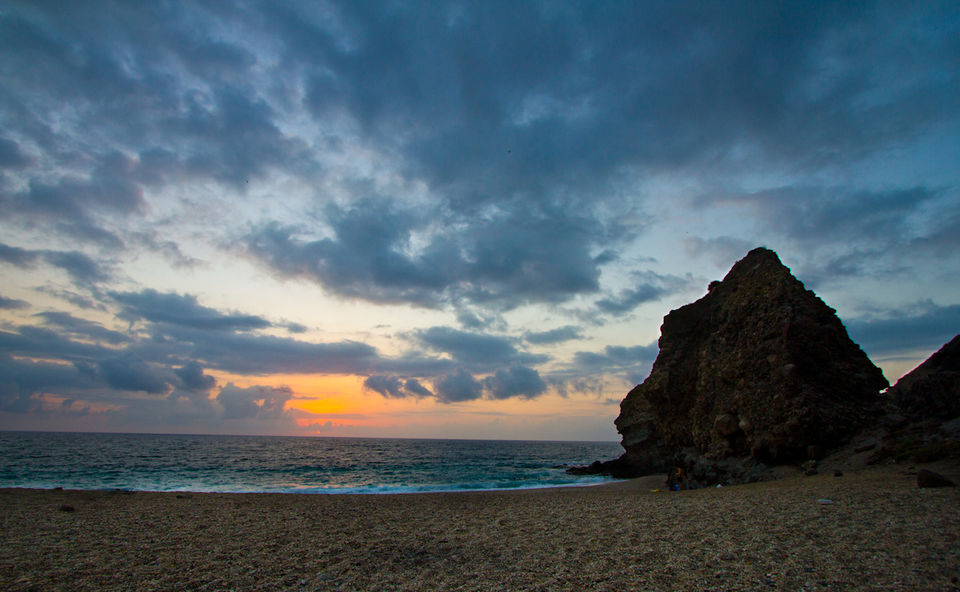 This area has some of the most beautiful beaches in Spain, and is a natural park. You'll be able to relax by the sea, and enjoy the best of southern Spain's sunny coastline.
Other Rural Towns
Spain is full of beautiful mountains and tiny villages that no one has ever heard of. In these small, relatively unknown places, you'll find cheap accommodations, budget-friendly food options, and warm, hospitable people. Enjoying the nature of Spain in these places is absolutely worthwhile!
Conclusion
Traveling to Spain on a budget is absolutely possible, as long as you know the tricks to doing so! Now that we've seen what a trip to Spain costs, you'll be able to manage your travels in a way that takes advantage of these budget opportunities.
Enjoy the cultural wonders of Spain without having to worry about your wallet!