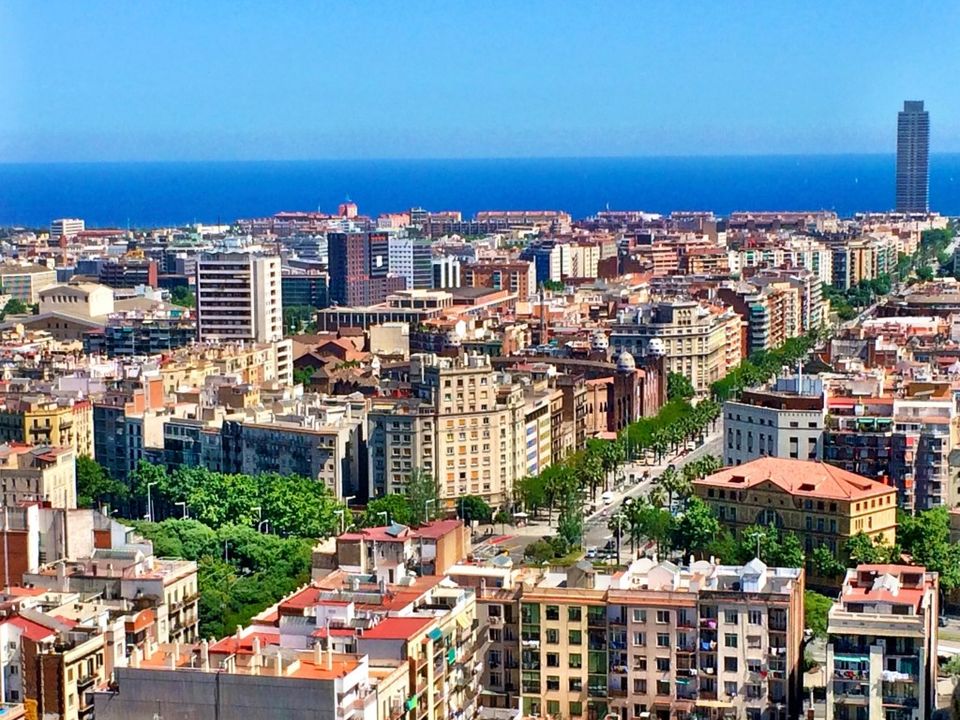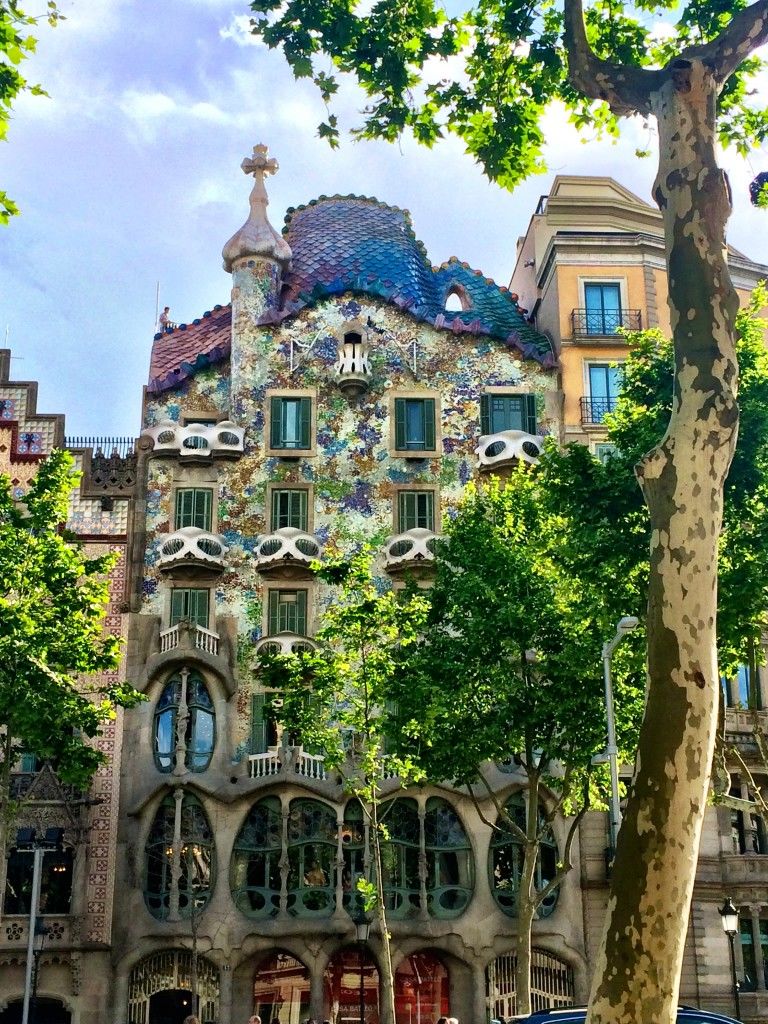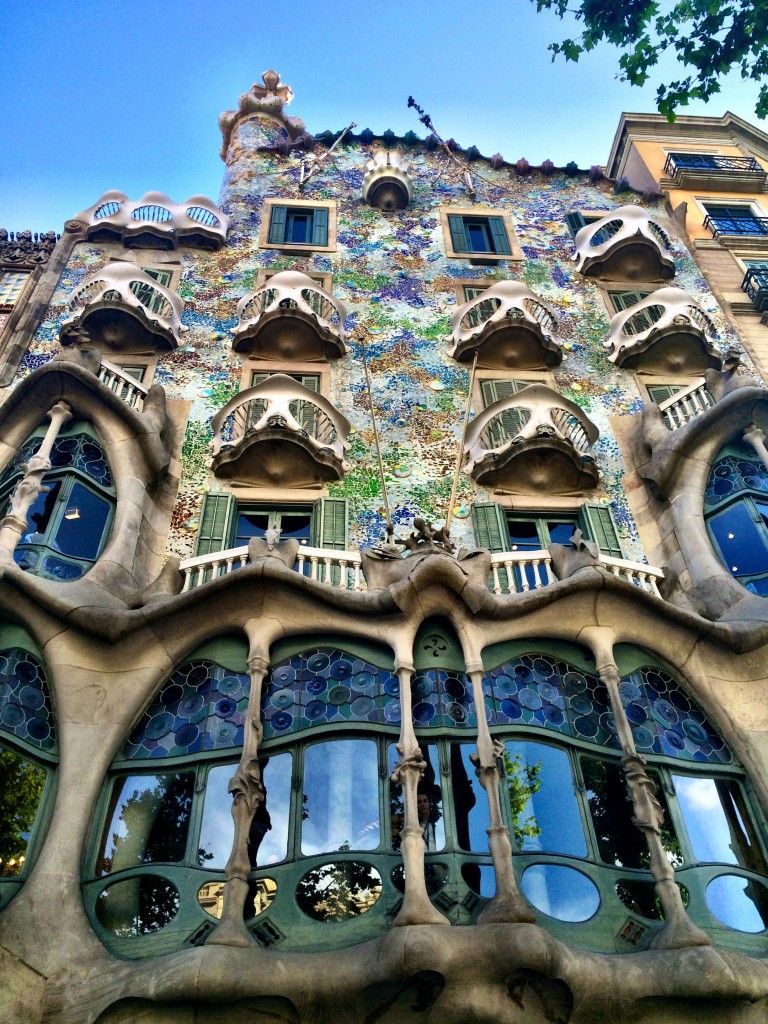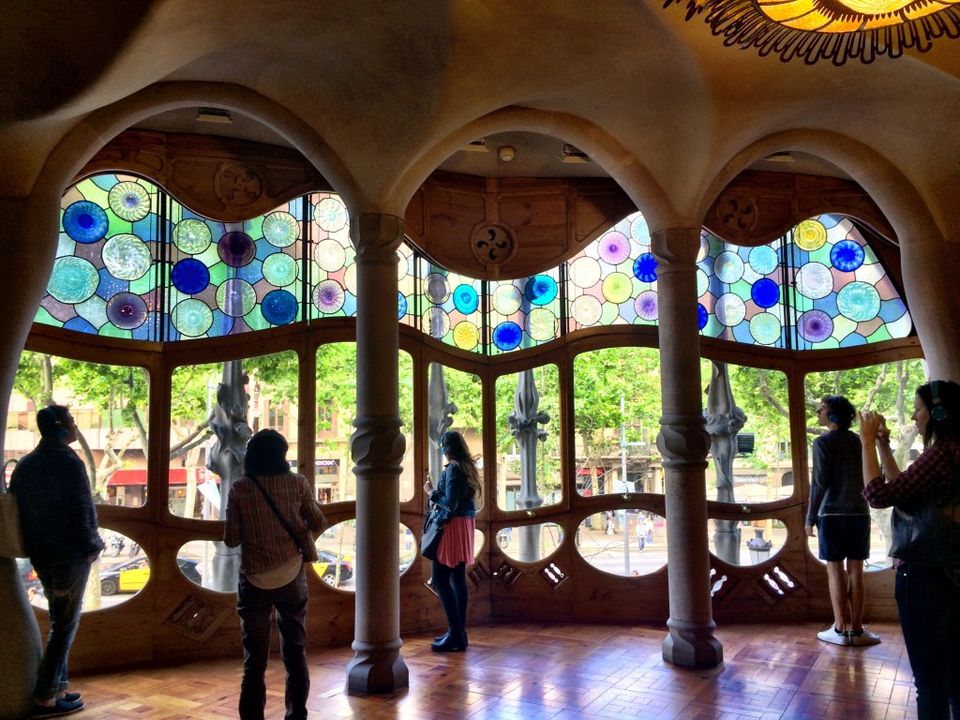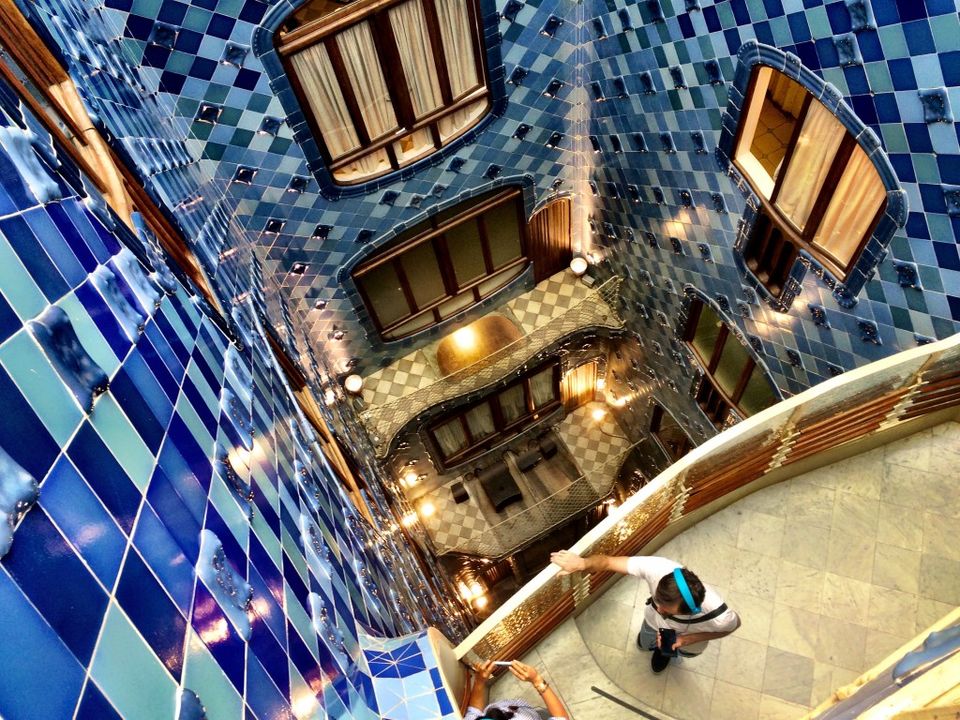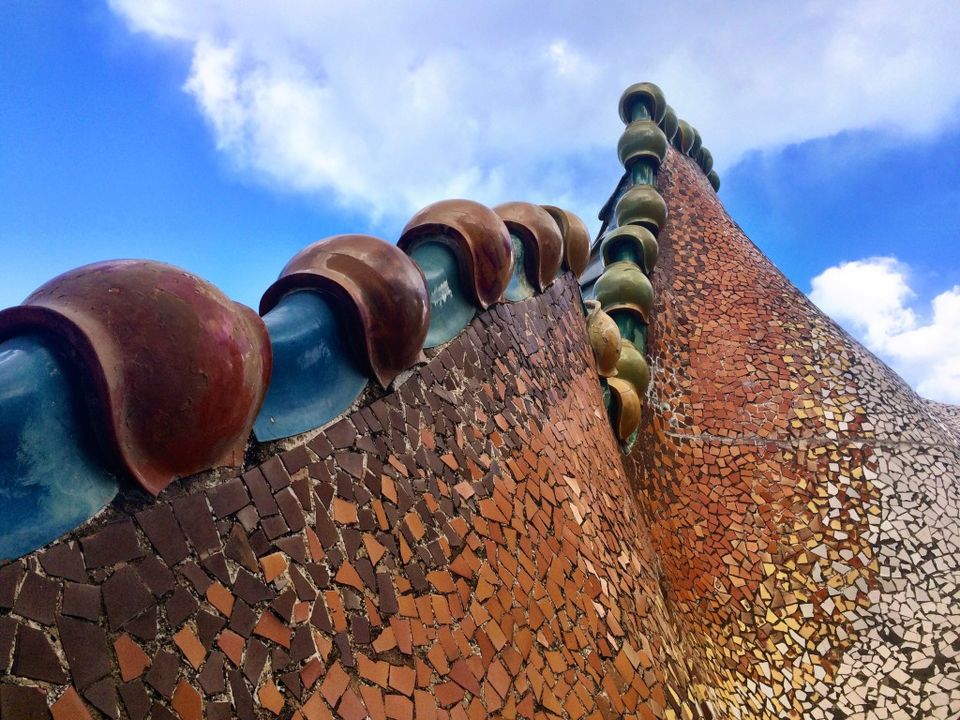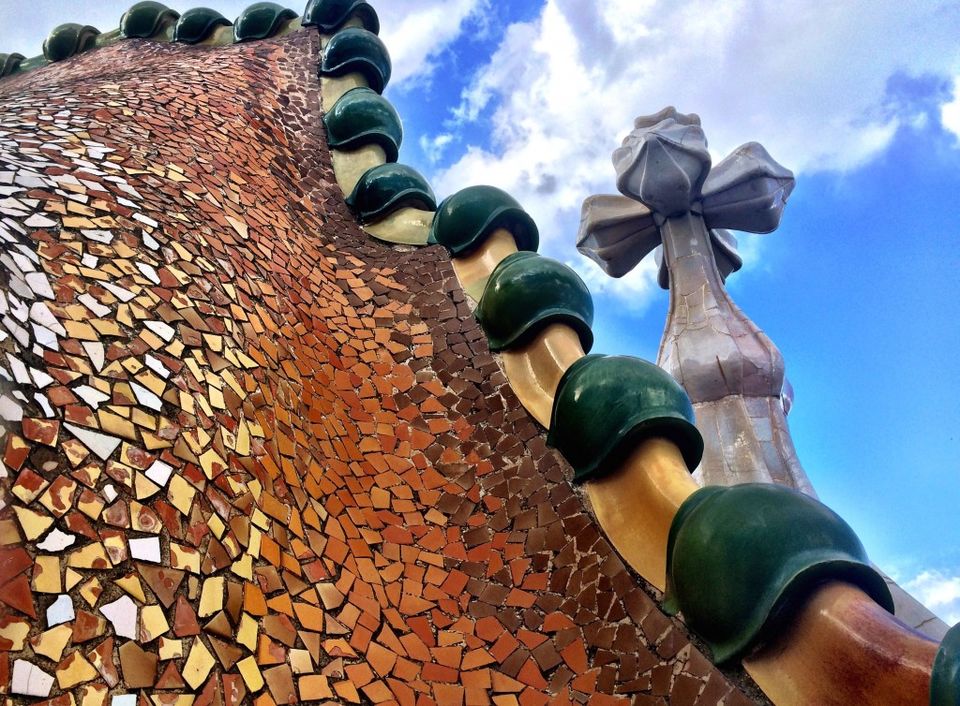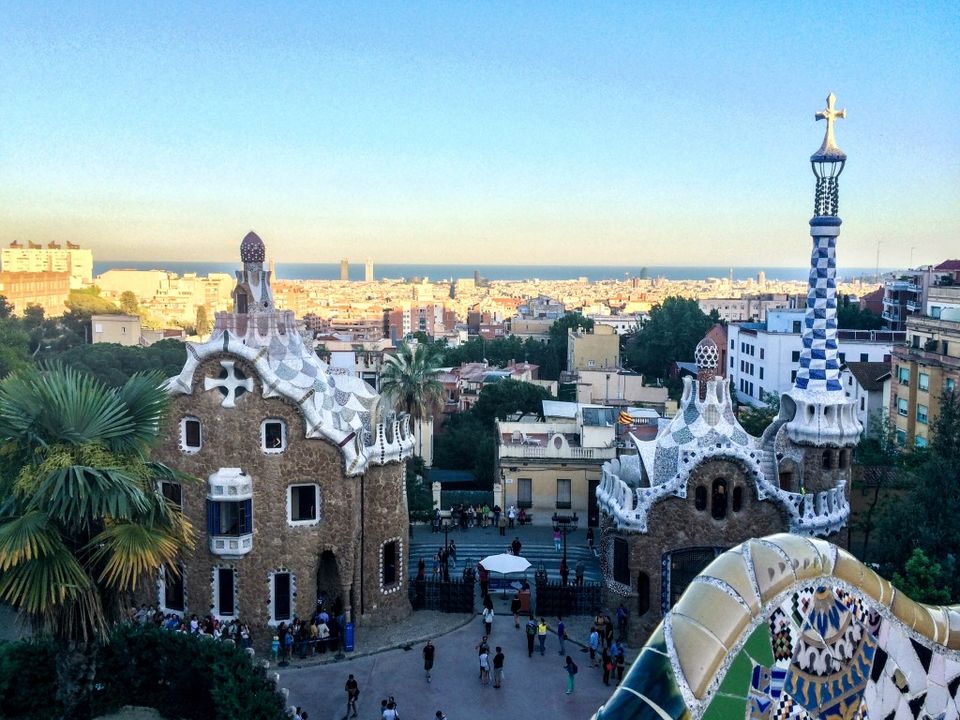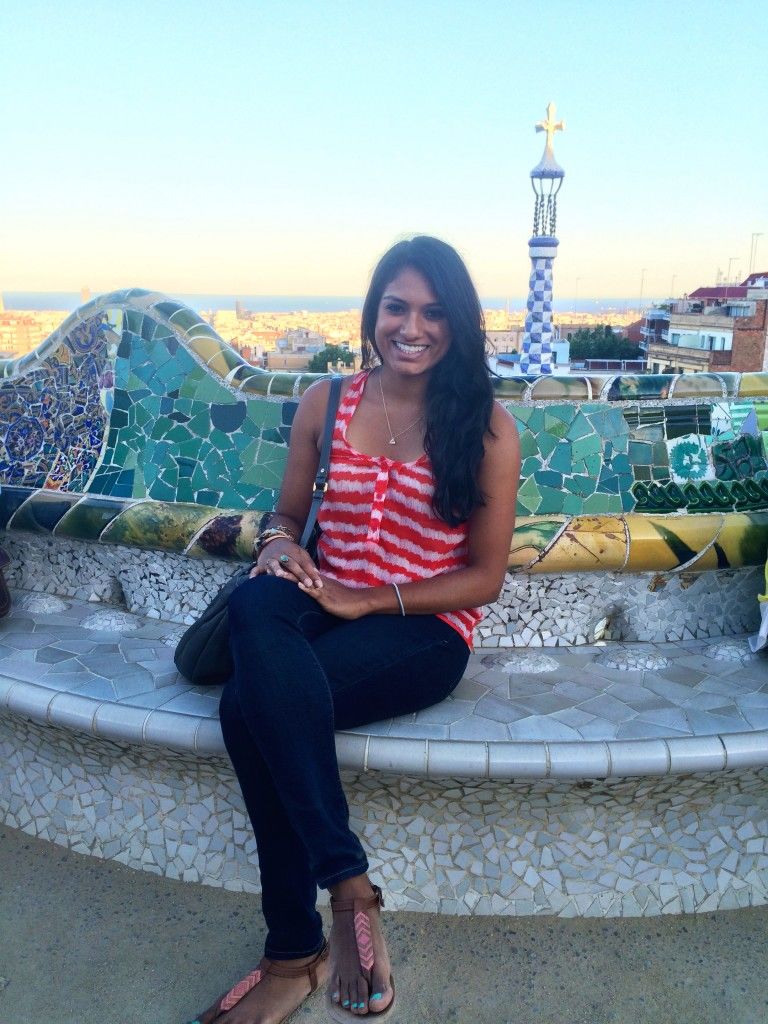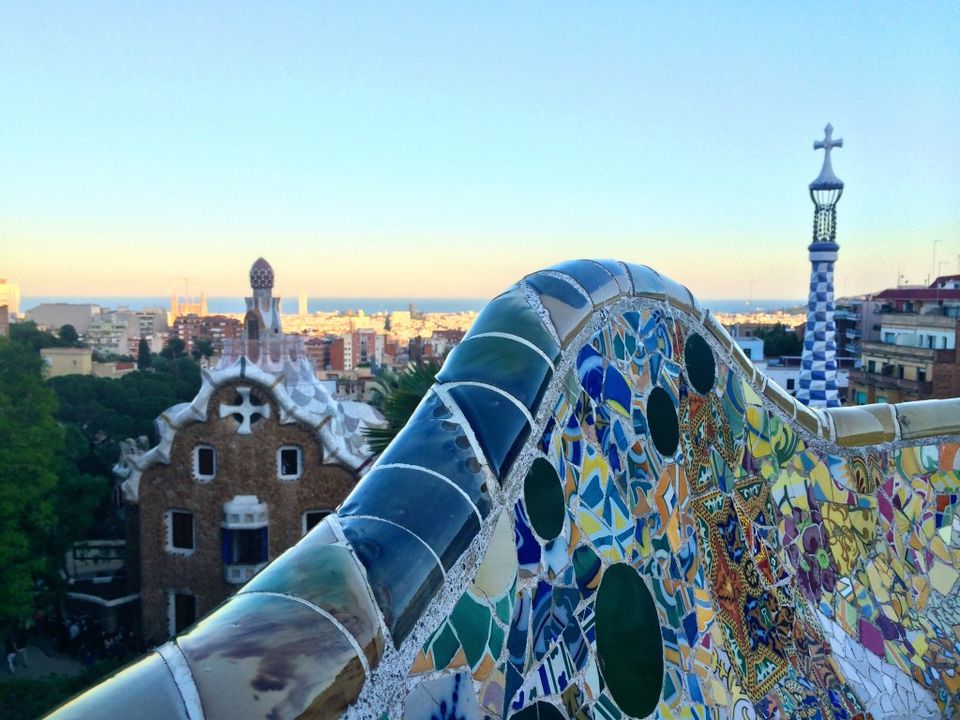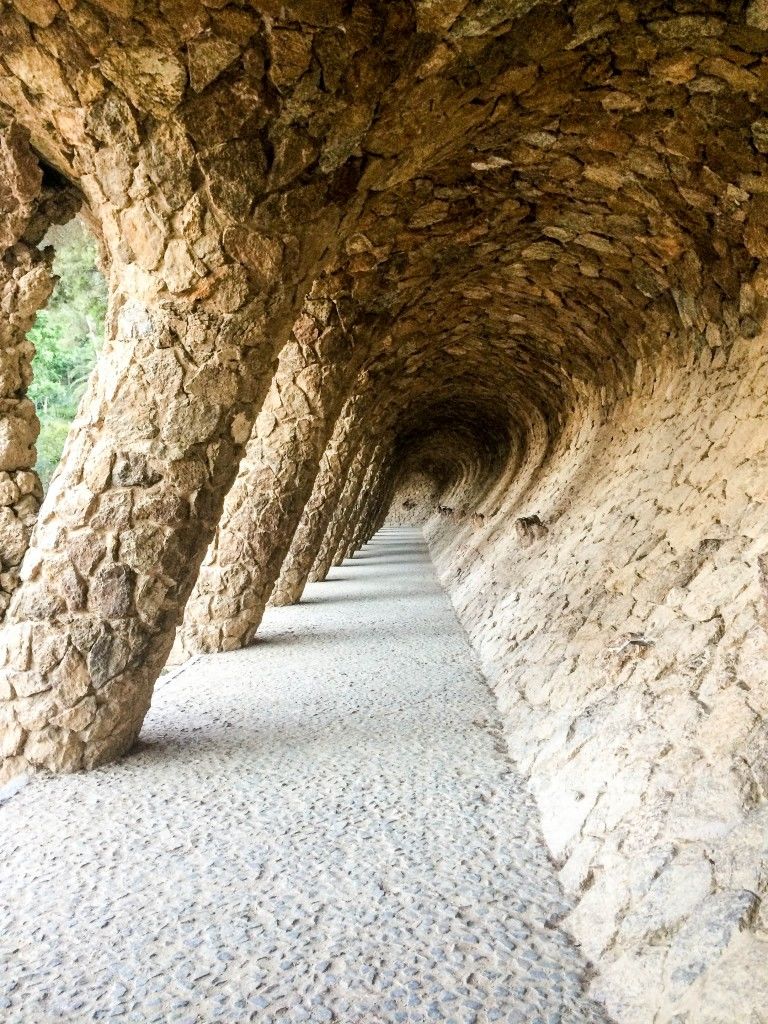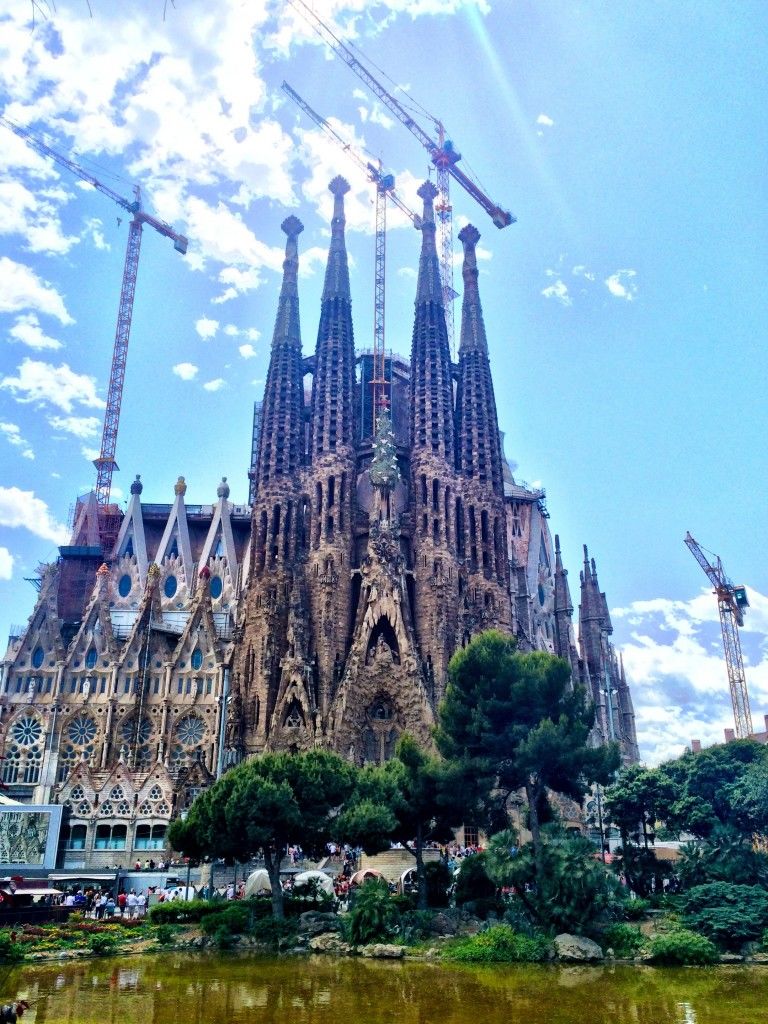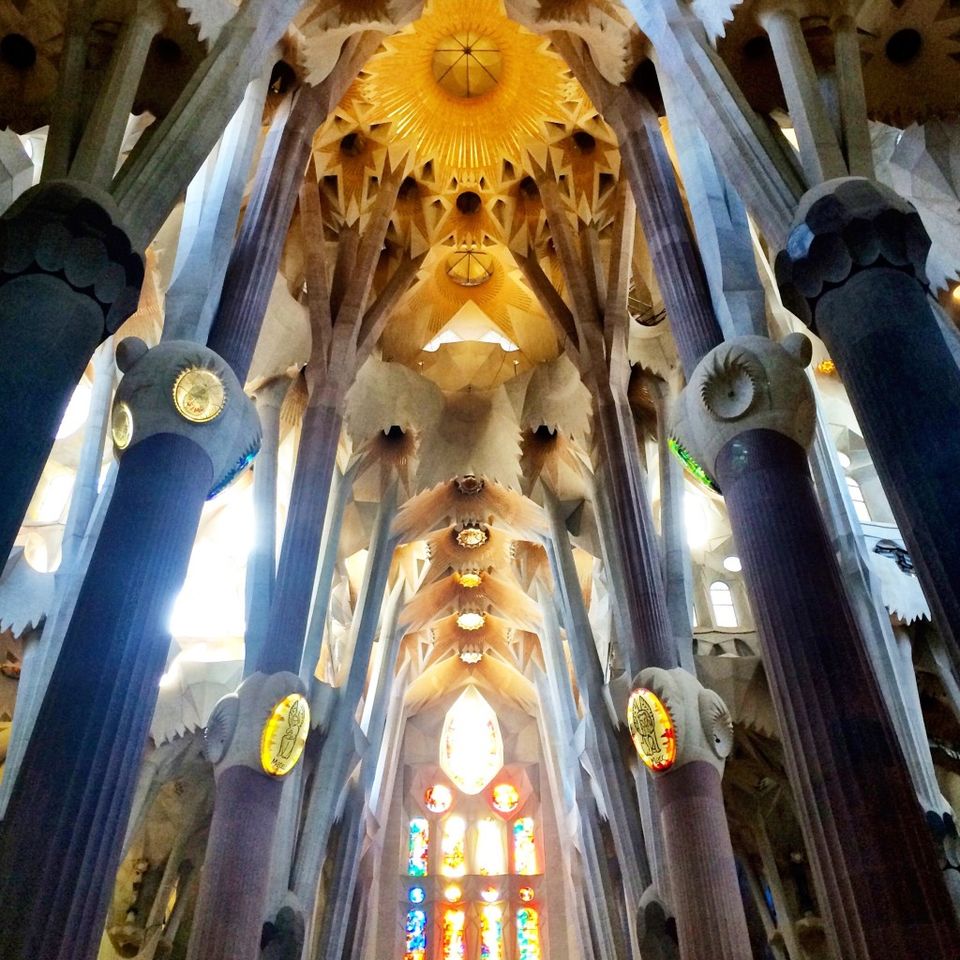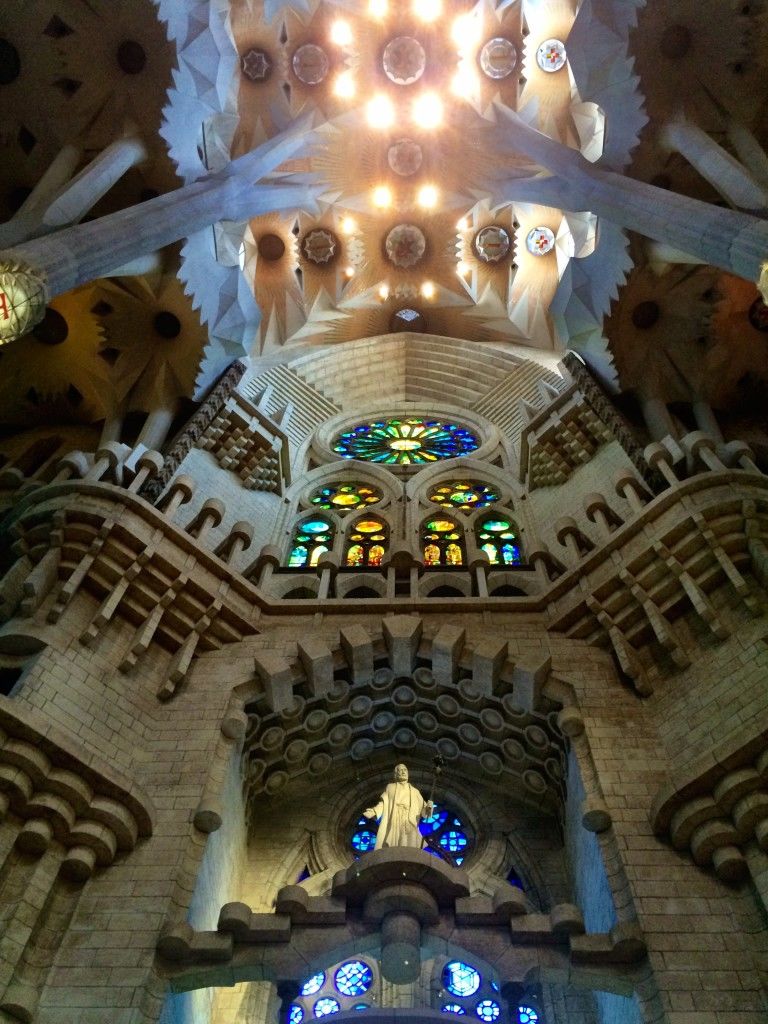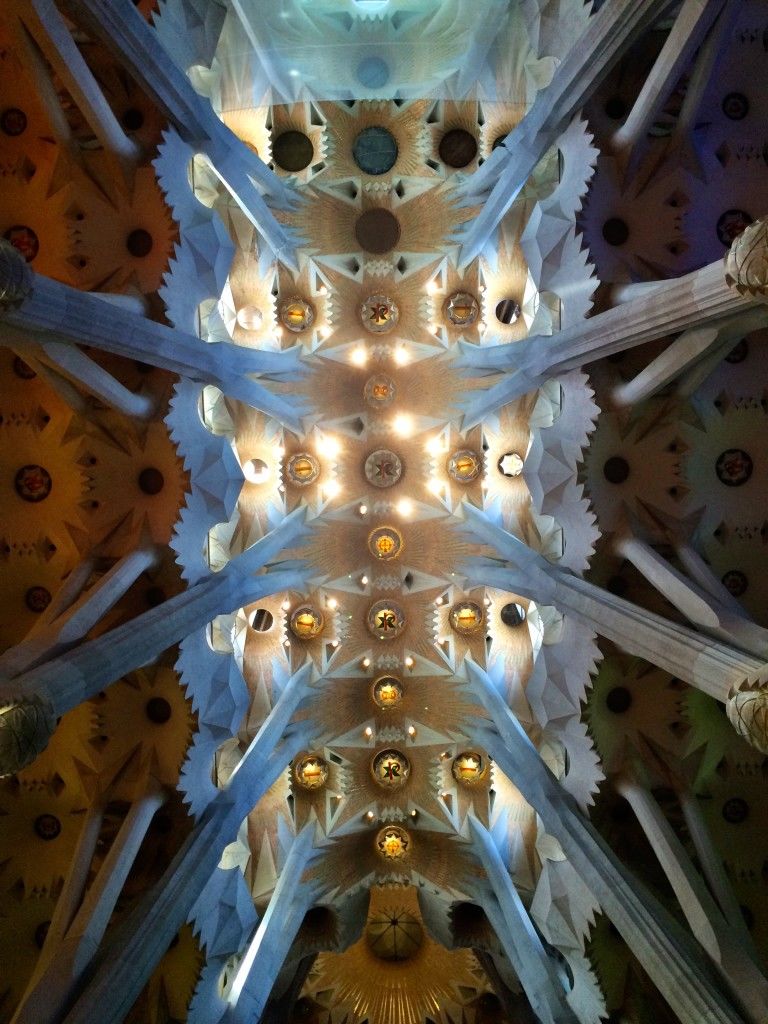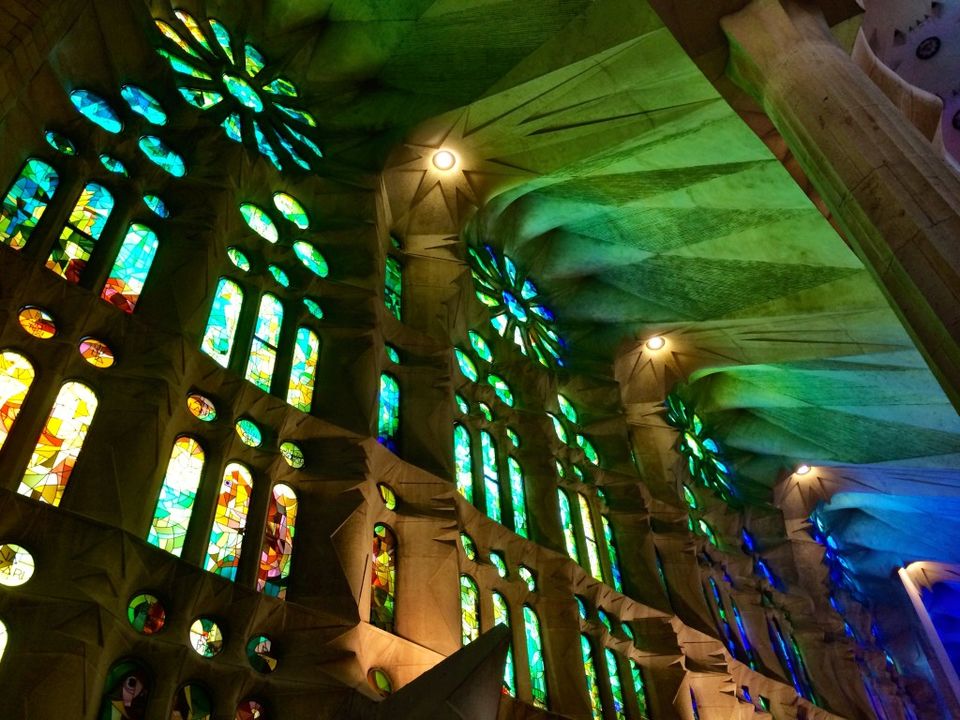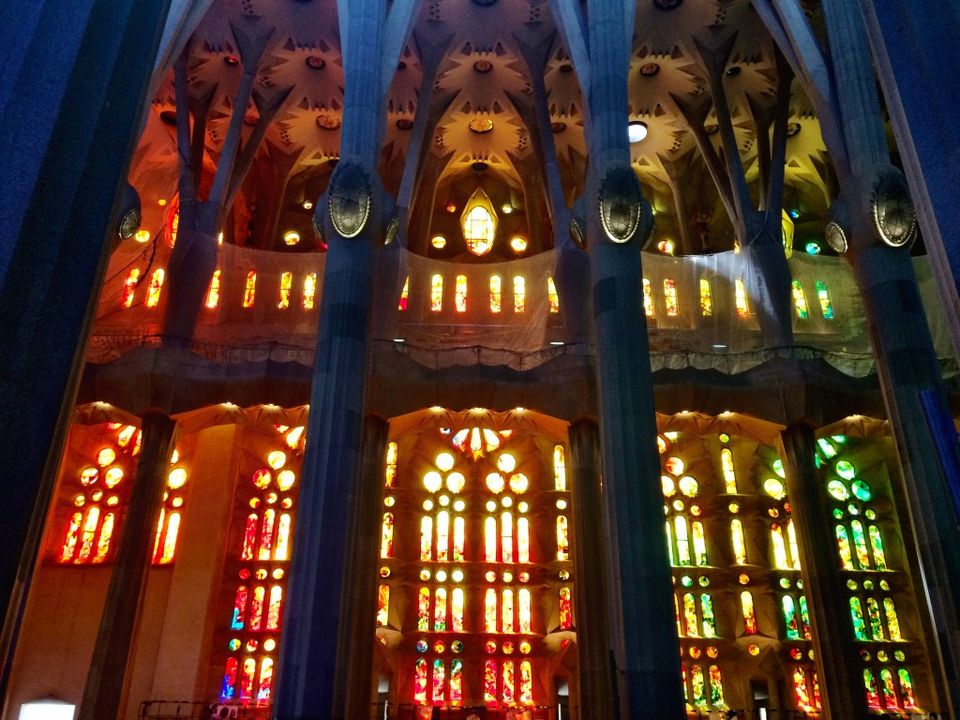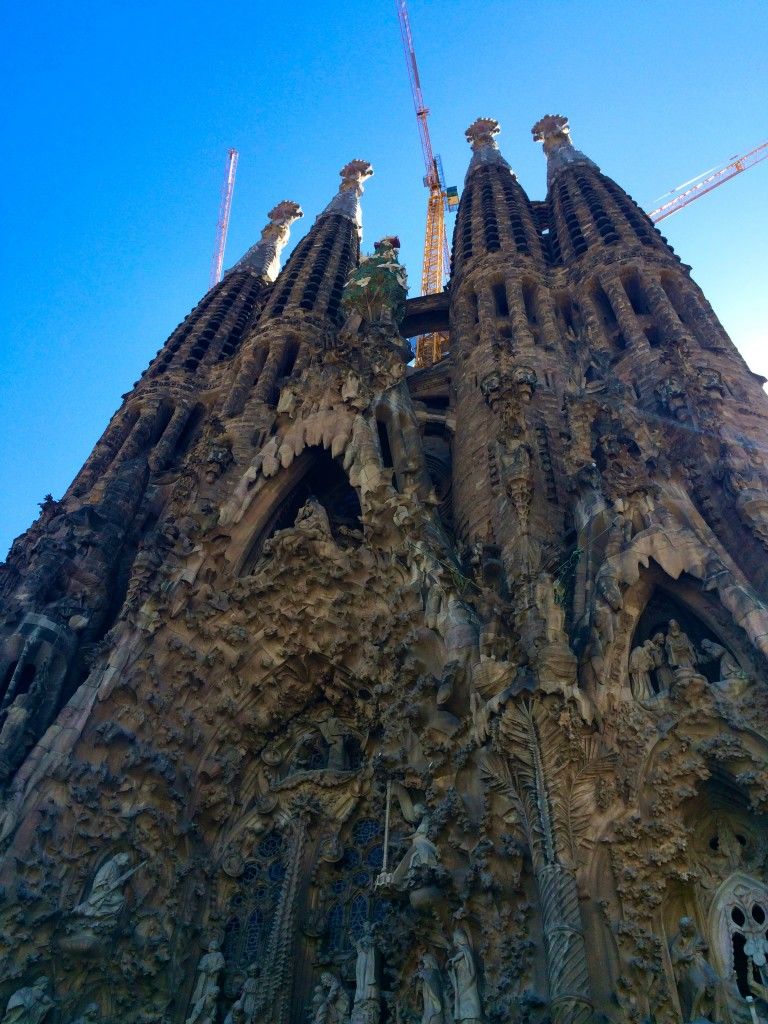 I'd been living in Spain for the better part of 9 months before I visited Barcelona. It's not that I didn't want to, I just knew it would be a huge undertaking. Most people rave about Barcelona being their favorite city in Spain, or the world; what was going to happen if I just showed up unprepared, with no idea what to see or do? So I waited. And waited. Finally as spring was turning into summer, I made my way to Madrid's rival city.
In one weekend visit to Barcelona, it's impossible to see everything. There are numerous tourist attractions, restaurants, and parks to visit. Antoni Gaudí's architectural masterpieces were undoubtedly my favorite places in Barcelona. I know what you're thinking: these attractions aren't new news to anyone visiting Barcelona. Still, Gaudí's architecture is iconic in Barcelona and helps to shape what the city is now. Just one look at his work all over the city and anyone can understand that this guy was talented and quite incredible to say the least. I might not be an art or architecture aficionado, but Gaudí's unmistakable talent is so different from the architecture seen every day. His use of geometric shapes, stained glass, sculptures, and Gothic style is so far outside the box that it makes you tilt your head and think about it.
So which pieces of Gaudí's architecture had me snapping photos like there's no tomorrow?
Casa Batlló:

I spotted Casa Batlló from a block away not by its appearance, but about the sheer number of people staring up at it, their jaws dropping to the sidewalk. It depends who you ask, when I looked at the façade of the building, I saw pillars as bones, balconies looking like skull faces crying out in agony. Though the description sounds frightening, the colors and shapes make the building more beautiful than scary looking. With one look, I immediately bought my ticket on my phone without even considering the price. It's as if the architecture grabbed me and pulled me inside; I just had to see what was going on in there! Sometimes I feel that admiring an architectural piece from outside ends up being more interesting than taking the time to go inside. By the complex and perplexing look of Casa Batlló from the outside, I knew it would be worthwhile to explore the inside.
The exhibit itself is interactive and interesting. Each visitor is given a smartphone with virtual pictures of each room. By holding up the picture on the phone to match the angle in the room, you can see different parts of the room come to life the way Gaudí wanted it to. From the tortoise shell-shaped windows to the mushroom-shaped fireplace, the exhibit makes the rooms seem to have their own heartbeat. The practicality of Gaudí's rooms mixed with the various shapes and colors he incorporated into his designs are impossible to ignore. It was so interesting how he created ventilation and light in unconventional ways in the rooms. The roof, designed to look like the spine of a dragon, was by far one of my favorite parts. The fantasy world Gaudí created in Casa Batlló is such an intriguing place to step into off the streets of Barcelona.
Park Güell:
One of the city's most famed parks, Park Güell is a perfect place to get an aerial view of Barcelona. Originally planned to be part of a housing development that was never completed, the park was turned into a municipal garden. Those who can manage to sidestep the many tourists that visit the park every day just might end up with a nice photo or two on the sea serpent shaped mosaic-tiled bench. The curved bench is reminiscent to the dragon spine inspired roof of Casa Batlló. Although the bench is the part that calls everyone to the hill that Park Güell sits on, there's much more to see on the grounds of Gaudí's playground. I couldn't help gawking at all the mosaic-tiled creations and masterfully formed columns. I think I tweaked my neck because I was constantly swiveling my head, marveling at every artistic design I laid my eyes on.
A tip: visit the park at dusk; there are fewer crowds and sunlight that falls on the park and Barcelona in the background is gorgeous!
Sagrada Família:
It goes without saying that La Sagrada Família is a Barcelona icon. I've been to countless churches while traveling, but none had me more surprised than La Sagrada Família. Why? The facades on all sides are curious and extraordinary, that's for sure. I always thought the outside looked like it was made of candle wax. A melting castle. Up close, it's easier to see some of the delicate designs, such as the Tree of Life and various animals. It would be easy to spend hours examining the building from all sides trying to uncover all of the details. The inside of La Sagrada Família surprised me even more. Though I'd seen photos of the outside many times, I never got an inside look into Gaudí's crowning masterpiece until I actually visited Barcelona. What I expected was conventional, ancient decor. What I saw inside was larger than life. The ceiling towered above my head, supported by giant pillars that Gaudí wanted to look like trees. I felt so small inside this massive piece of artwork. Natural light streamed in from stained glass windows from all angles. For a second I thought I was inside a nightclub, not a church!
When I first heard about La Sagrada Família years ago, I thought: Why visit now, with all those cranes hanging around? I'll wait until it's finished. Little did I know then, the church has been under construction since 1882! It's said to be finished in the next 11 years or so, but with Spain's relaxed schedule, we'll see about that!
Of course, nothing in life is free:
Casa Batlló: 18,50€ for students and 22,50€ for adults
Park Güell: 8€
Sagrada Família: 19,50€ with guide or audio guide and 4,50€ extra for a visit to one of the towers
I normally don't spend this much on visiting attractions when traveling, but I can honestly say it was so worth it to see these pieces of Gaudí's architecture from the inside and out. I may not be able to unequivocally say that I choose Barcelona over Madrid overall, I think its attractions are unmatched. Seeing is believing; you just have to see Gaudí's architecture to understand and appreciate it.
What's your favorite place designed by Gaudí?
This post was originally published on Lavi was here.