Spain is a couple's ultimate romantic getaway. The heady concoction of its food and sangrías along with varied landscapes, charming colourful villages, Roman cathedrals, local fiestas and winding streets make this European country one where you can slow down, relax and enjoy yourself. And a memorable way of enjoying the good life of Spain is to check into one of its most impressive and opulent resorts, the Grand Hotel El Mirador, fondly known as Hotel Mirador.
Ideal for
Couples, honeymooners who want an adults-only, indulgent experience in an elegant sea-front boutique resort that takes care of their every need.
About the Hotel Mirador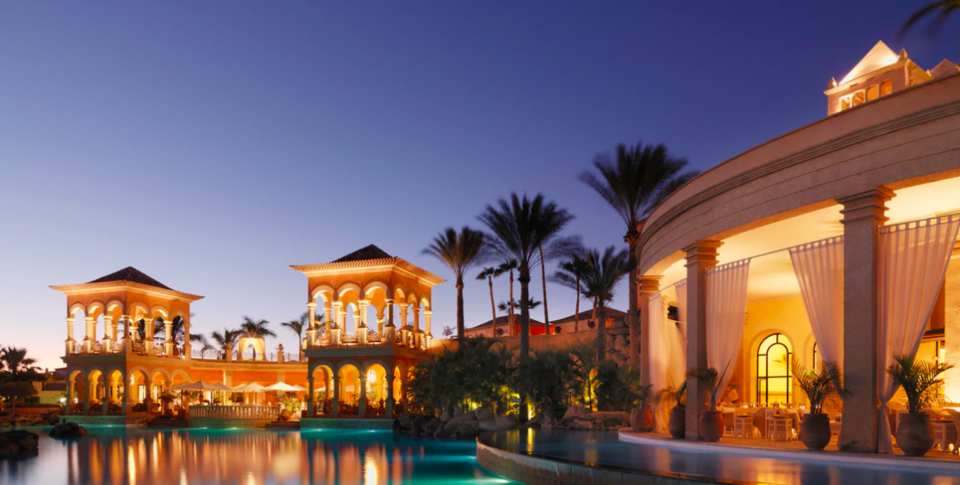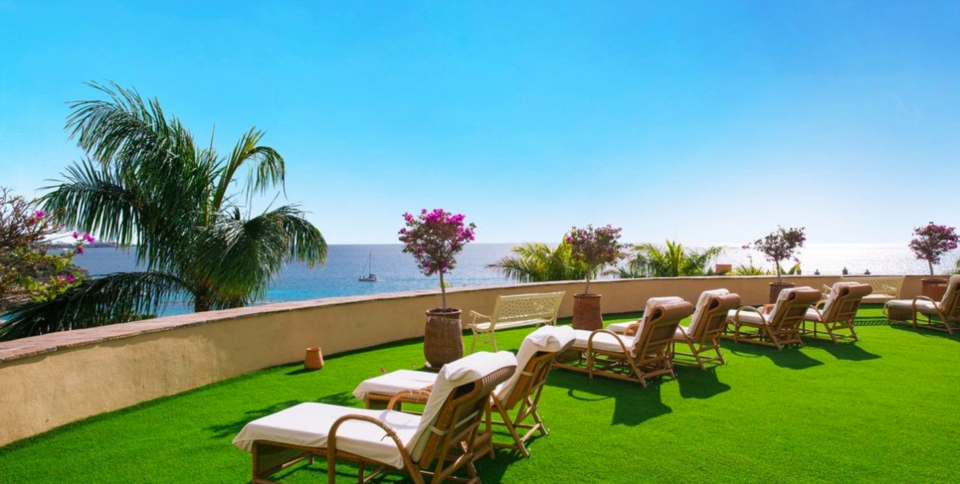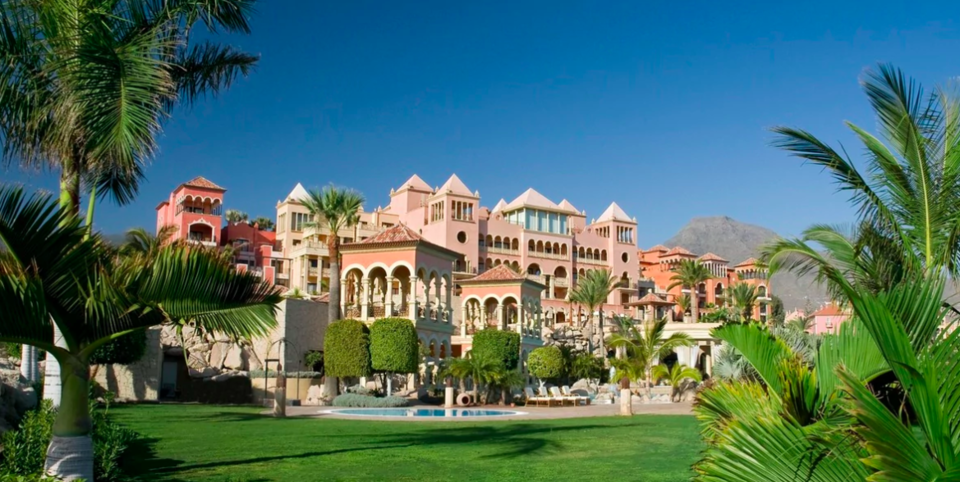 Located on the sparkling beaches of Costa Adeje on the southern side of Tenerife in the dramatic Canary Islands of Spain, the Grand Hotel El Mirador offers a chance at a dreamy vacation in a grand Arabian setting. Only open to individuals over the age of 16 (which means no wailing babies and kids, yay!), this luxury hotel is a treat to the eyes and heart. Inspired by a traditional Andalusian-style, the resort is brought to life by its beautifully constructed arches and wide spaces that open out to the sea.
Exclusive luxury amenities at Hotel Mirador include a heated freshwater pool surrounding the main building, a spectacular view of the Playa del Duque beach from the private terrace, access to incredible golf courses nearby and restaurants with sensational gastronomic delights.
The Grand Hotel El Mirador offers five kinds of rooms – Junior Suite, Sea-view Junior Suite, Superior Junior Suite, Sea-view Suite and a Superior Junior Suite. All rooms come with stunning views, and are done up with canopy beds, a soft and elegant décor and plush comfort. Additionally, suites have terraces and balconies, a customised mini-bar, private pool and two-seater sofas.
Food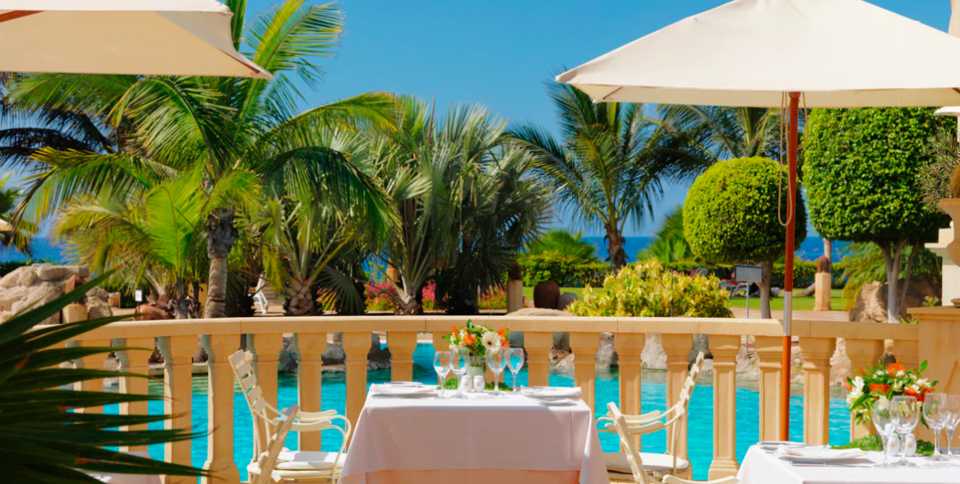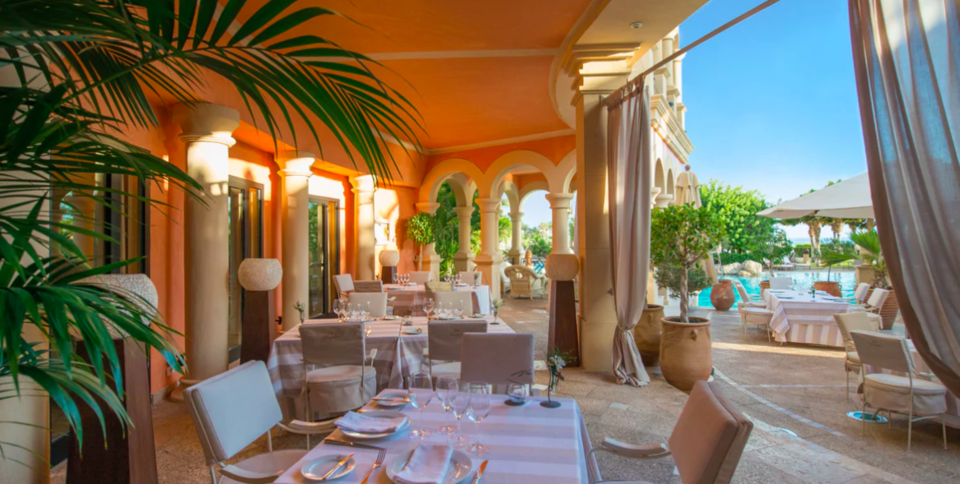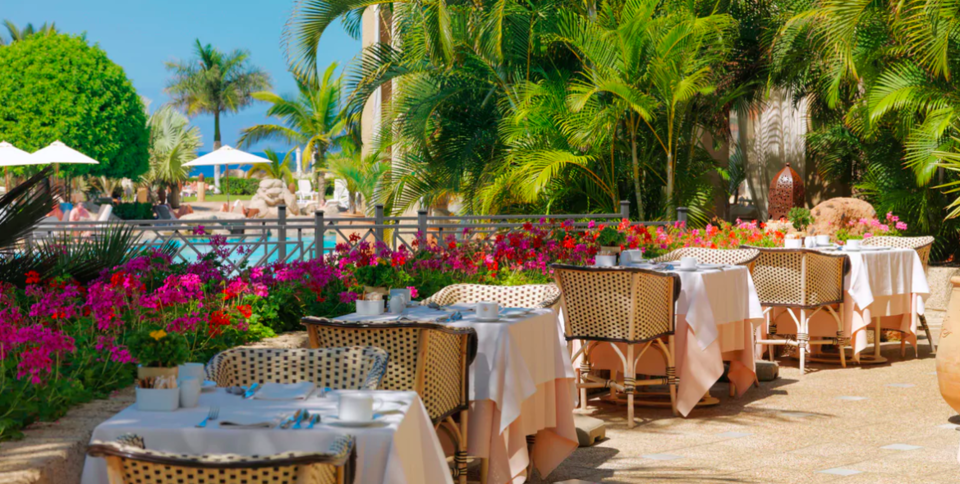 The restaurants at this boutique resort serve a flavourful fare that will send you on a dizzying gastronomic journey. Start the day with a delicious breakfast buffet of locally-sourced fruits, freshly-baked bread, puffy pastries, all washed down with freshly-ground coffee and the finest tea. Lunch and dinner has local food from Jamaican, Cuban and Brazilian cuisines, all prepared by in-house gourmet chefs.
Cost
The cost for the suites varies according to the amenities and luxuries offered and the type of the suite. Prices start at change to ₹27,000 for two people, including breakfast and dinner.
Best time to go
Tenerife's perfect weather lasts all year round. Temperatures here range between 17ºC to 25ºC and it's never too hot or too cold. The island sees rain for a very few days, making it the go-to destination at any time of the year.
What to do here and around the property
There are many lavish experiences to be had at the resort to keep you occupied. And when you need to head out, Costa Adeje is full of places to explore.
Get a massage, detox by the pool or take a deep stretch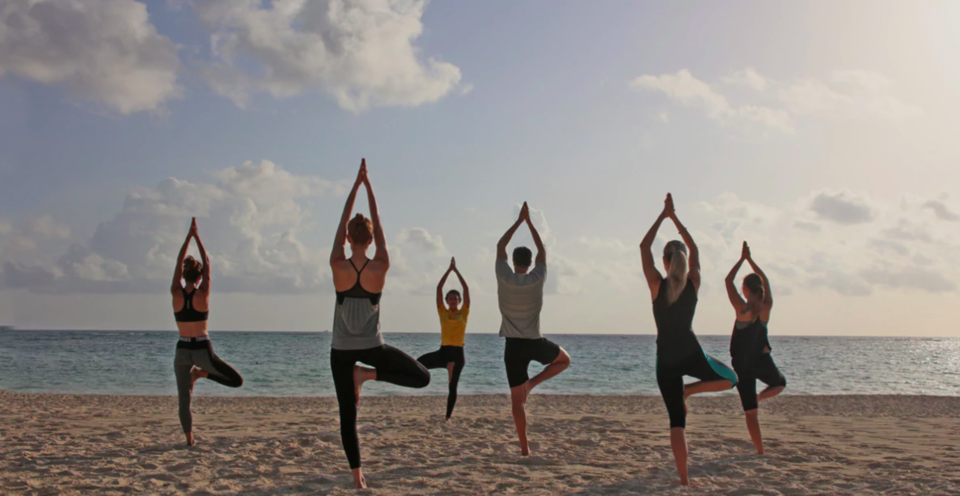 It would be a pity to go back from this extraordinarily luxurious place without indulging in some body pampering. At the resort, you can reinvigorate your body and soul by taking a yoga class, detox in the therapy pools and Roman or Turkish baths, or be spoilt by a massage or a facial near the pool.
Let the pros teach you golf at some world-renowned courses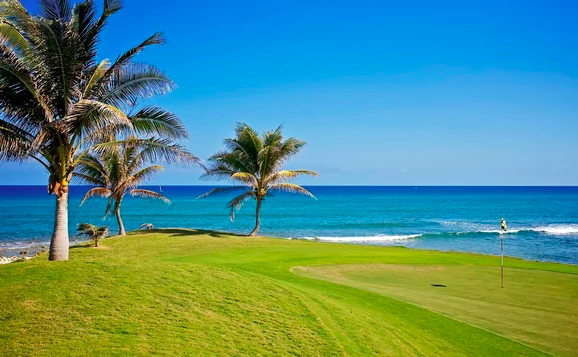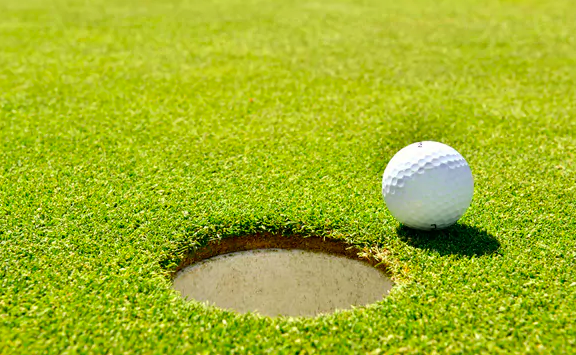 Learn the game, or improve it, at some of the world's finest gold courses. A stay at the Grand Hotel El Mirador gives you access and discounts to golf courses nearby, so you have the golf getaway you always dreamed of.
Try your hand at some water sports or set sail on a boat
Step up the pace, and indulge in some water sports at the Playa del Duque beach nearby. You can choose from windsurfing, snorkelling or kayaking. If you are looking for something effortless, you have the option of chartering a sail boat and setting off to witness the rich ecosystem of Tenerife, which is perfect for whale and dolphin watching.
Take a guided tour to Mount Teide
Mount Teide is a volcano and the highest peak in Spain (it stands at 4,000m). A-climb to the top can expose you to the most stunning views of Tenerife and the neighbouring islands on Canary. Take a guide along for some background and history. The best time to do the hike, which will take you around six hours, is early morning before sunrise. If you don't feel like walking, take a cable car to the top for around Rs 2,000 per person.
Stroll the most visited national park in Europe
Explore Teide National Park, a Unesco World Heritage Site, that has on its premises volcanic rock formations, forests, plains, a diverse plant and animal life, making it a delight to discover. Inside the park, a range on activities are on offer – jeep safaris, star-gazing opportunities, walking tours and even winery tours.
Getting there
The most convenient way to go from India to Southern Tenerife is by flight. The cheapest air tickets start at Rs 44,000, and are from the Indian capital of New Delhi.
Fly to Tenerife's Reina Sofía Airport, which and is located in the south and is near Costa Adeje. The hotel is 27 kilometres from here. Get in touch with the hotel staff in advance, so they can arrange a pickup for you.
All images have been sourced from Booking.com.
Know of a hotel, homestay or resort that made you fall in love with the destination just like Hotel Mirador? Write about it on Tripoto and help the traveller community discover something new.
Frequent Searches Leading To This Page:-
hotel mirador mumbai, hotel mirador mumbai contact number, hotel mirador andheri east mumbai