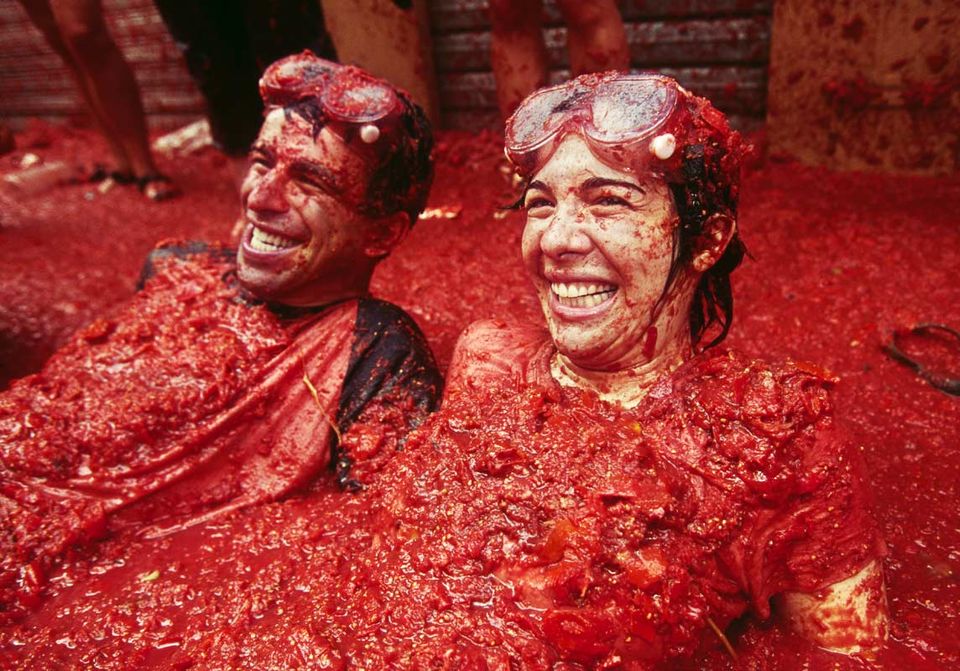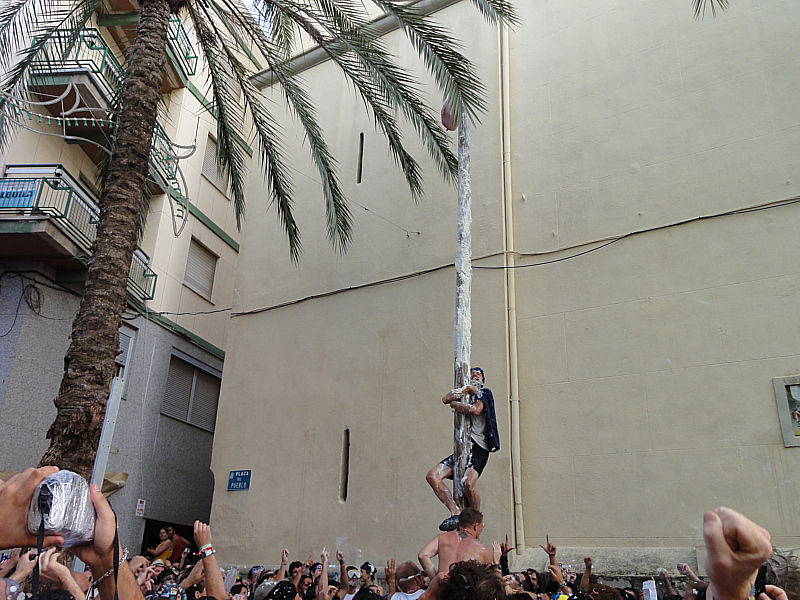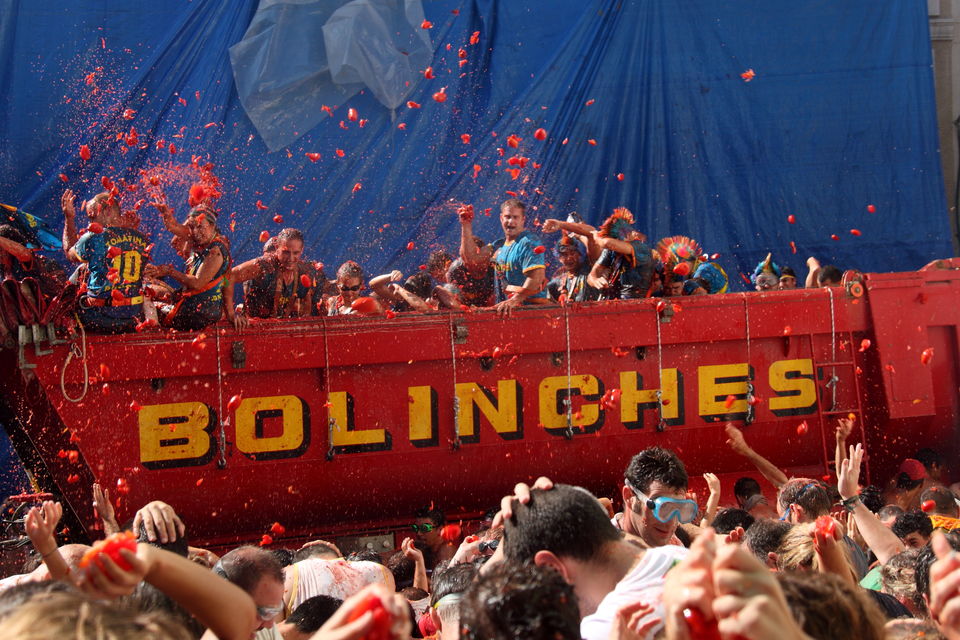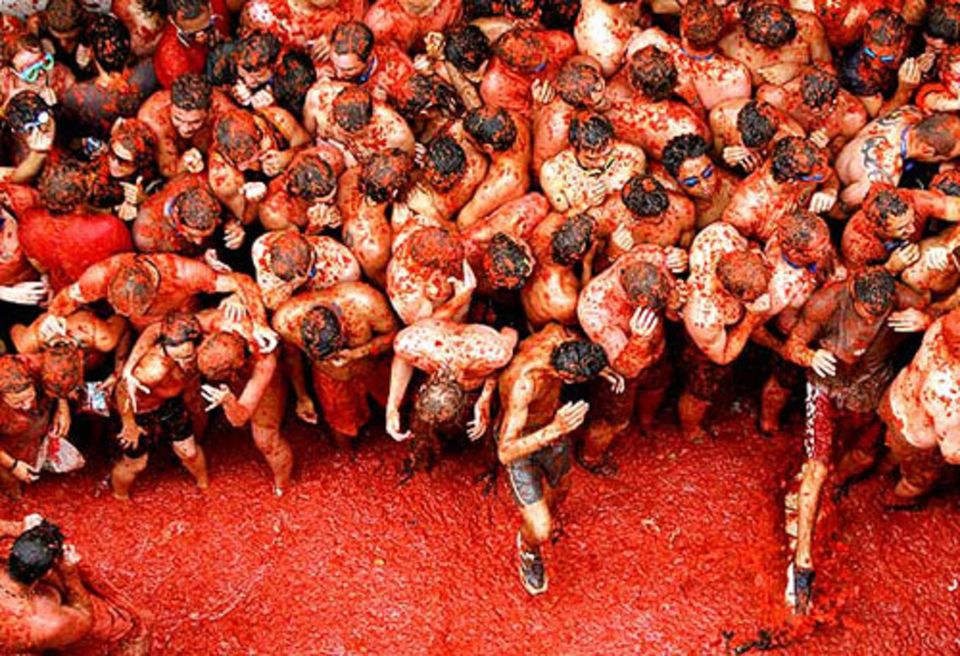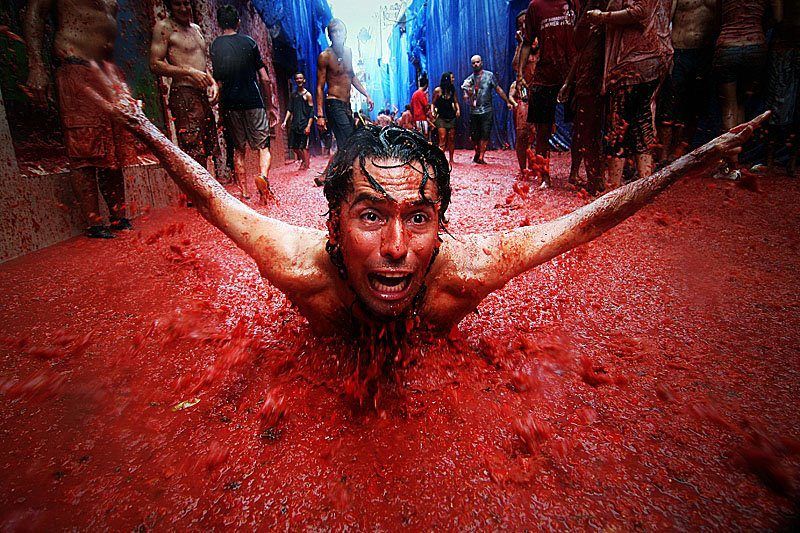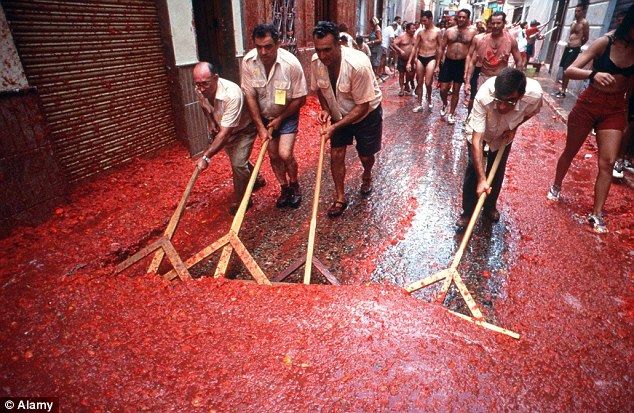 Paint It Red!
La Tomatina, the fruit festival takes places on the last Wednesday of August, every year for exactly one hour from 10:00 a.m to 11:00 a.m, in the Valencian town of Buñol, Spain.
La Tomatina first happened on a Wednesday of August in 1945 when some young people went to the town square to stage a protest during the parade of gigantes y cabezudos.
One of those young people fell off the float, owing to the rush. After having flown into a fit of rage he started to hit everything with the tomatoes taken from a market stall of vegetables, this soon turned into a huge crowd of people that started to pelt each other with tomatoes until the police intervened and broke up the fruit fight.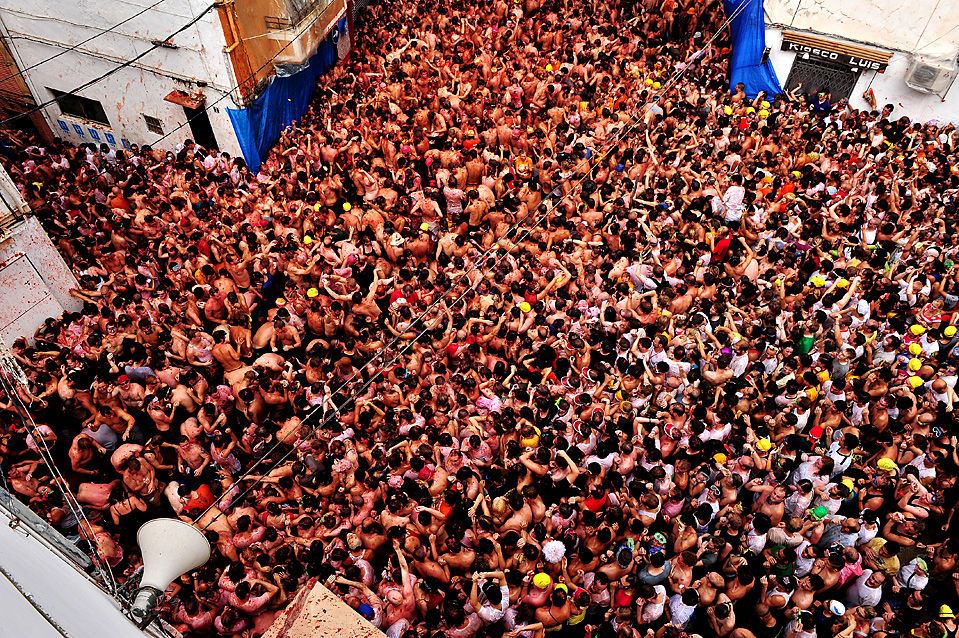 Buñol, a town with population of approximately 9000 people sees around 50,000 revelers pack its streets every year on this day. Around 40 tonnes or about 150,000 tomatoes are hurled at each other at this festival. these tomatoes are brought from Extremadura, they are cheaper and inferior in taste.
Technically the festival starts only when one brave soul has climbed to the top of a two-story high, greased-up wooden pole and gets the coveted Spanish ham at the top. Although, this takes a long time and the fight begins despite no one secures the meaty prize. The beginning of the fight is signaled through firing of water cannons.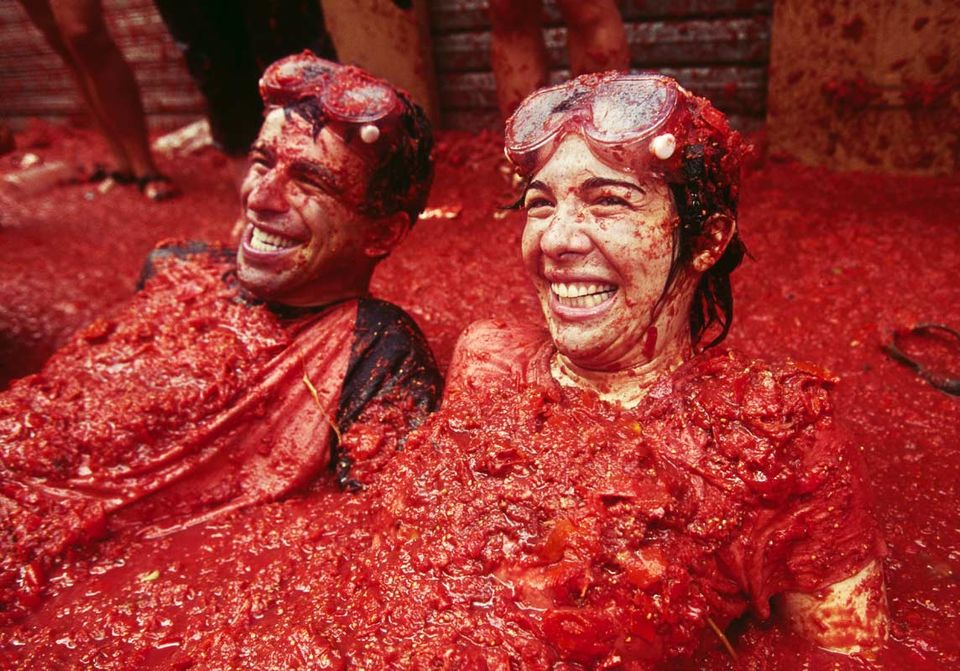 A couple after calling truce!
Rules at La Tomatina:
You must squash the tomatoes before throwing them to avoid injuries
Do not rip other people's T-shirts.
Only tomatoes can be hurled.
Participants have to make way for the trucks and lorries.
As soon as you hear the second shot, you must stop throwing tomatoes.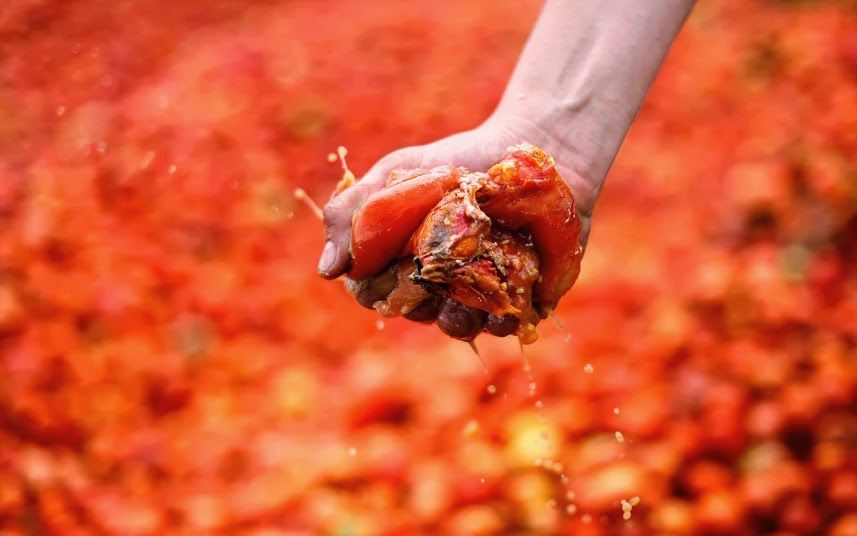 Squashed!
Although, due to overcrowding, official ticketing has started, since 2013, to limit the number of participants to just 20,000 lucky people.
La Tomatina is a ridiculously fun and indulgent festival that now attracts tourists from across the world to flock to the small town of Buñol. It is the world's largest food fight festival, and one of the craziest too.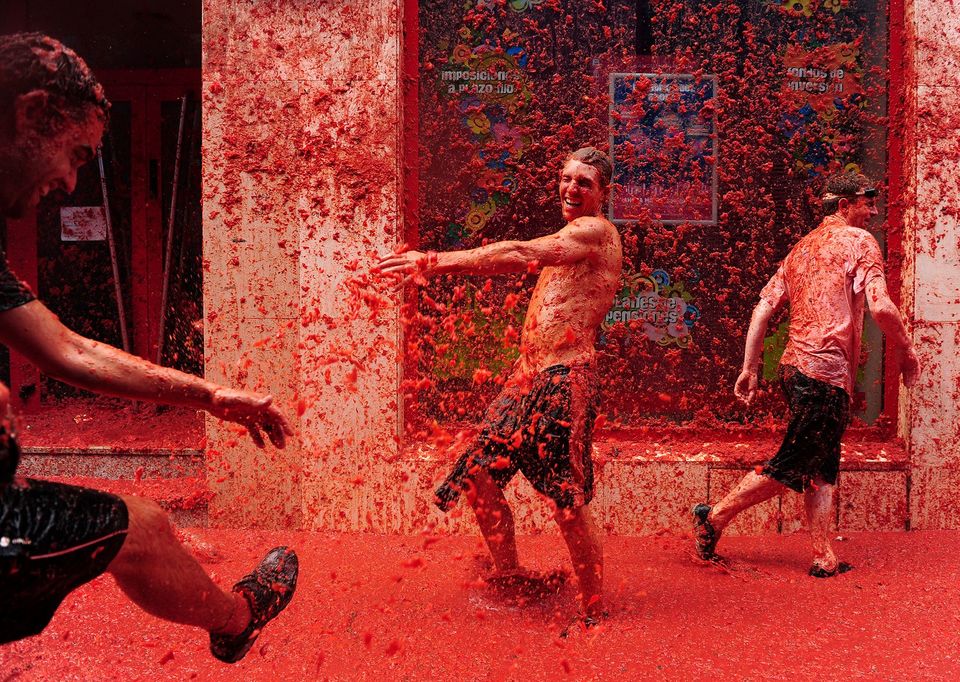 Image credits: Latomatinatours, Wikipedia, Dailymail.