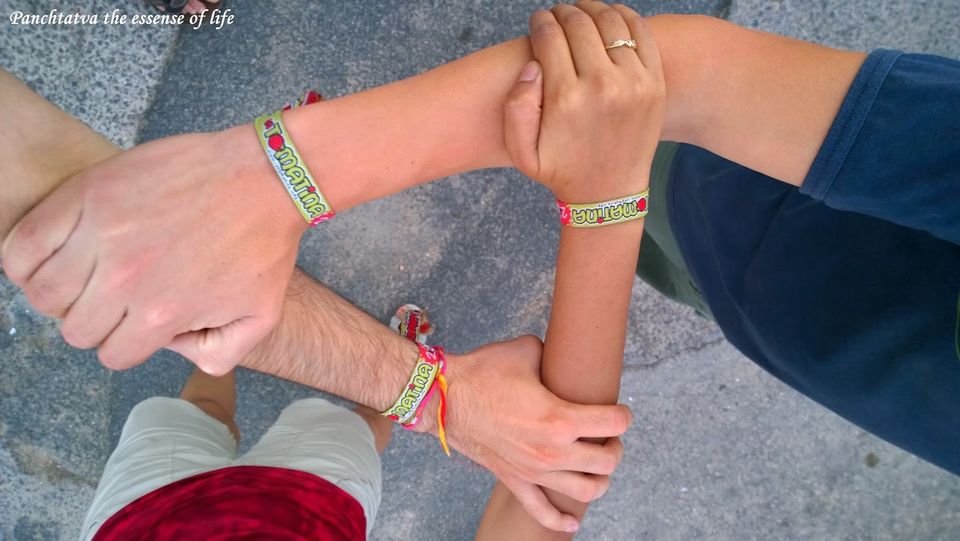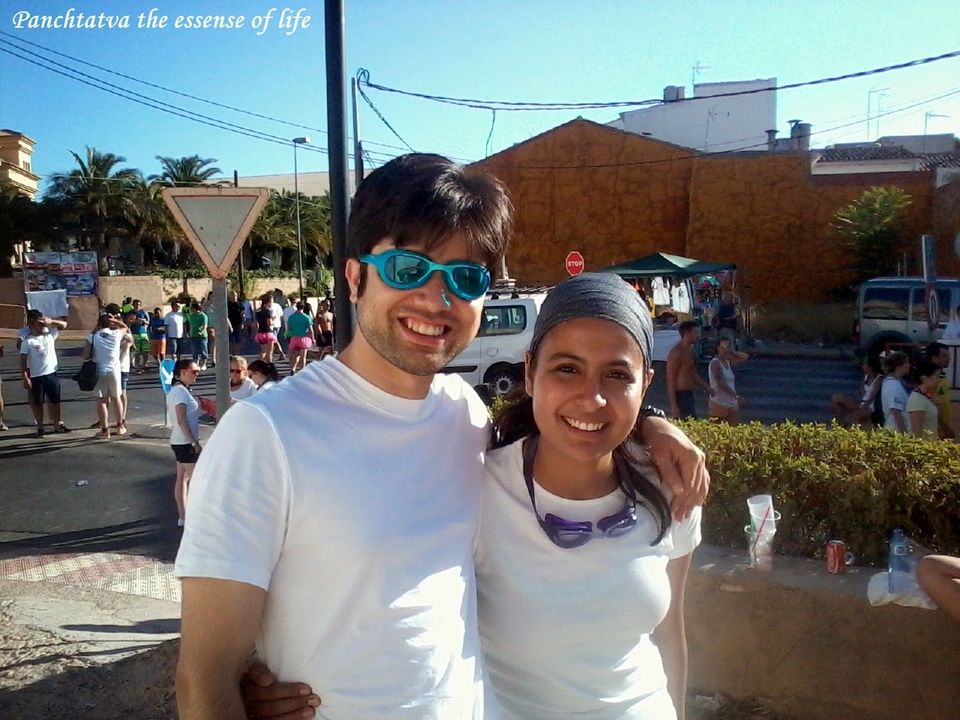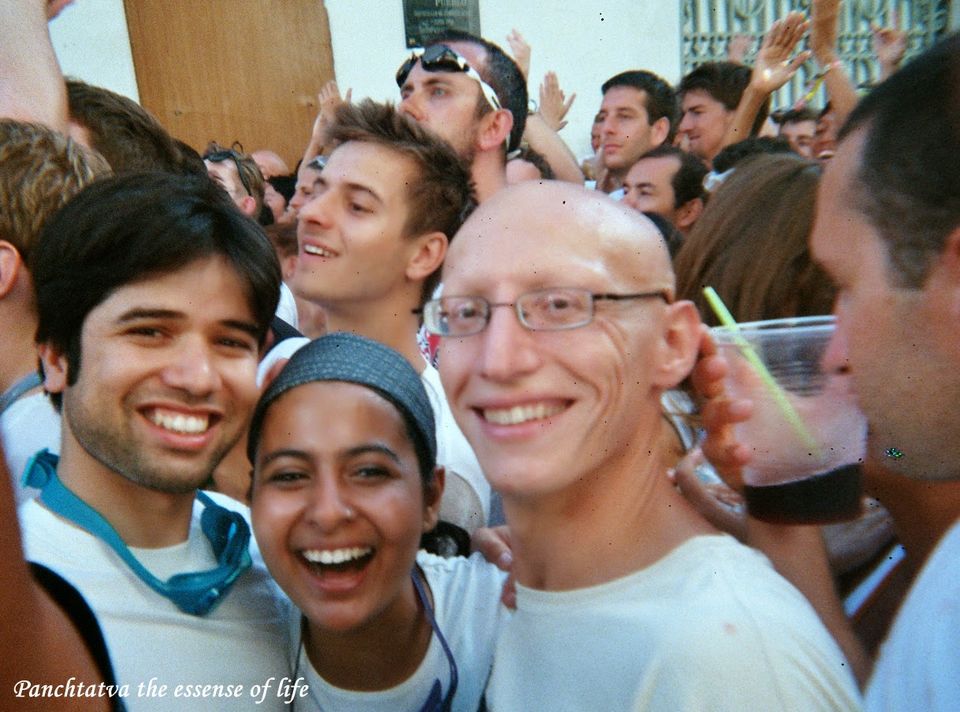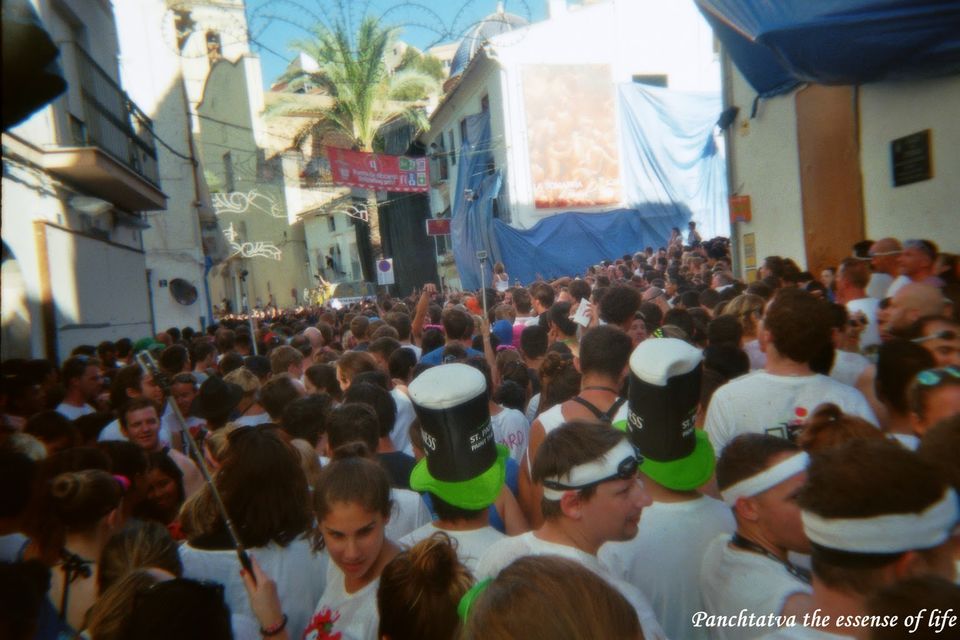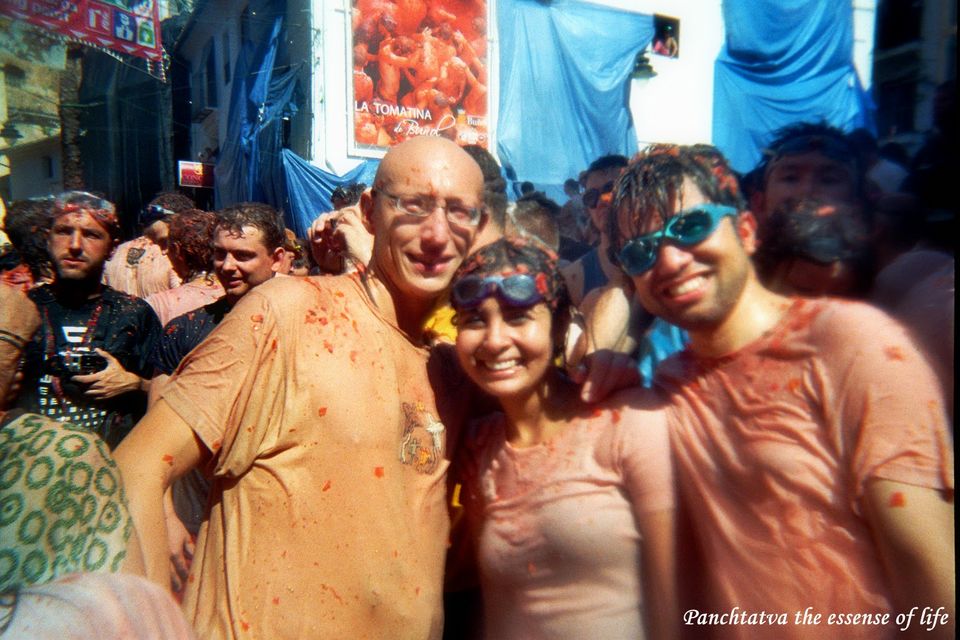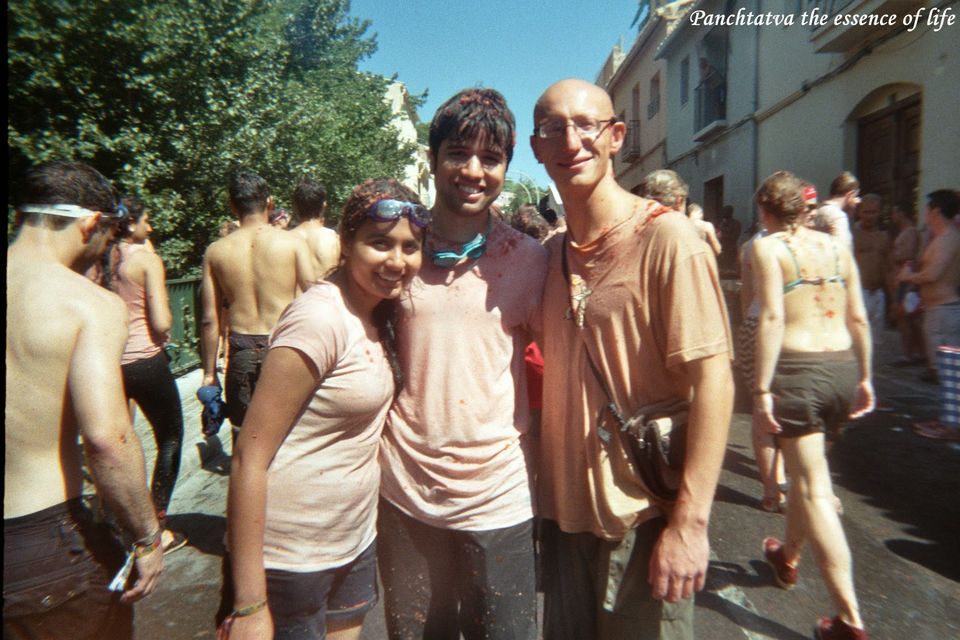 Hope you all had brilliant Diwali last week and our posts might have helped you in looking even more special. Winter is on our doorsteps and before I come up with some winter special stuff, allow me to share one of my favorite experiences of this year. I lllooovvvee red color… and 'Red' always rocks. And this time it made me go crazy and I went on to paint the world with red…
The completion of this task allows the big tomato trucks to enter in the street and scramble with tomatoes. With the entry of first truck we got bombarded with plenty trampled tomatoes and then, started the tomato fight with the people around. I pondered all the time 'bura na mano, holi hai' in my mind and kept hitting people with crushed tomatoes. There are two or three unloading zones too in the street, where they tilt down the truck and we could see a mini pool of tomatoes and its puree…. J

Four big tomato trucks passed by the street. Our white t-shirt turned reddish with tomato squash and we were fully drained by the end of the event. Outside the street it was a mini 'Mela' but I was enough exhausted to see anything. So, we left and brought a bag of fun memories with us and now anything 'Red' always unveils that bag of memories.
August is the month of festivals and party in Spanish calendar. Unlike India, villages and towns have their own festivals and their way of celebration. Every last Wednesday of August Buñol is your one stop to Tomatina. We reached Buñol,around 8.30 in the morning, dressed up in white T-shirt and pool goggles for eyes. The chaos of thousands of people and many Indian faces around made me feel at home and we walked inside the village in the main street. This festival is kicked off with a very 'Govinda Ala Re' type ritual…. The task is to climb up on a greasy pole and to take off the peace of meat on the top and this ritual is strictly performed by the Buñol natives. Till the completion of this challenge, a perfect body squeezing massage and loud cheers of typical Spanish song 'ole,ole' can be availed.