La Liga Match - My best travel moments!
2 nd November 2014- A day that I will remember for the rest of my life as one of my best travel moments! It was the day that Lionel Messi made history and I got to witness it live at ! I was in Spain so I definitely 'had' to watch the La Liga match between FC Barcelona and Sevilla. And how could I not?!... There was the legendary trio of Messi, Neymar and Suarez that was going to be live in action on the field!
The entire city was teeming with excited Barca fans sporting Barca tees, caps and what have you.... the palpable excitement was enough to turn a non-believer into a Barca fan! But what made this match a very eagerly awaited one was that Messi might equalize Telmo Zarra's record of 251 goals! And that and much more is exactly what happened in the stadium! Not only did he equalize but went on to break Zarra's record and score a hat-trick! Messi had scored 253 goals in just 289 games and was given a guard of honour by his team mates in the end. Fc Barcelona won the match 5-1 and the crowds in the stadium went hoarse!! I too returned with some awesome memories of that fabulous football night....and the 'dong dong dong' of the drums kept ringing in my ears long after!!
So here's me spreading some Messi magic through these photographs of that one awesome night!!
Barca Fan Frenzy during the match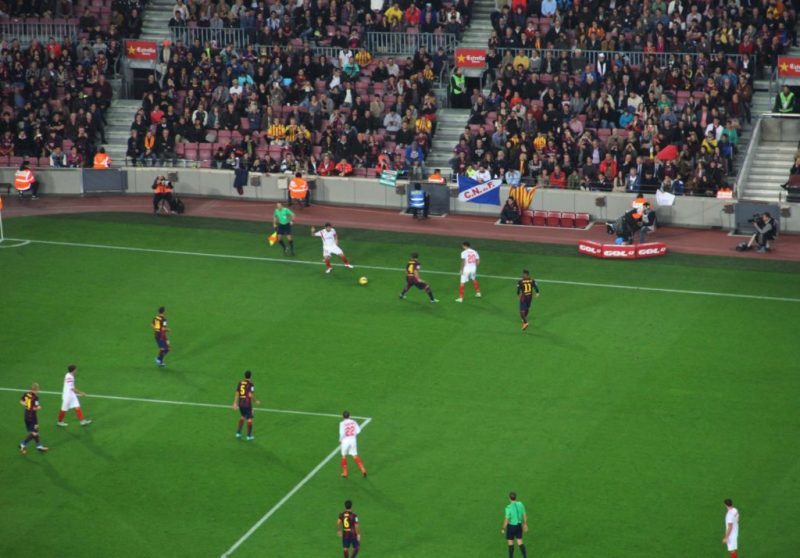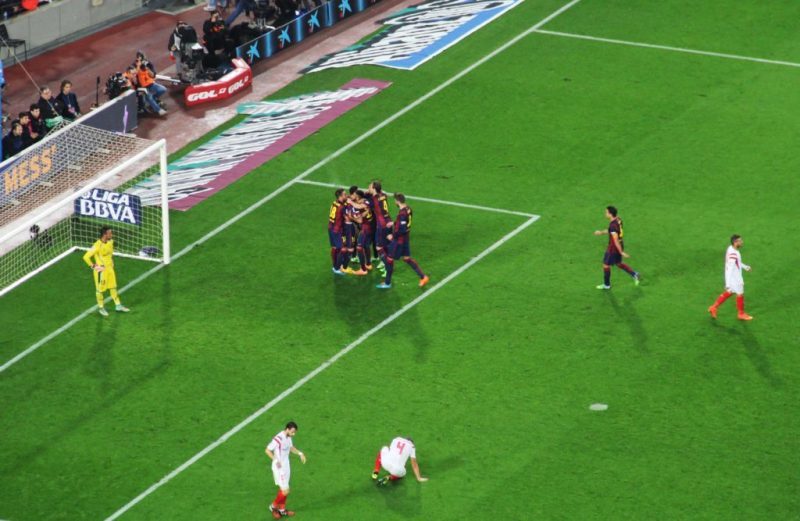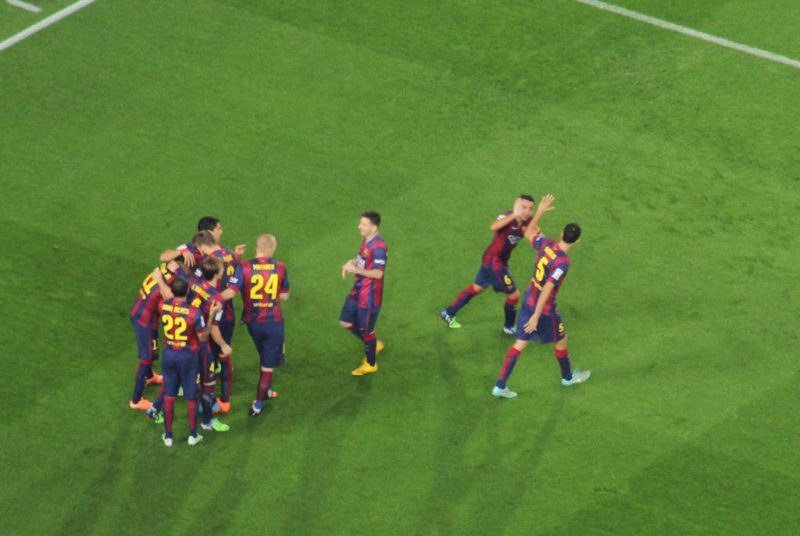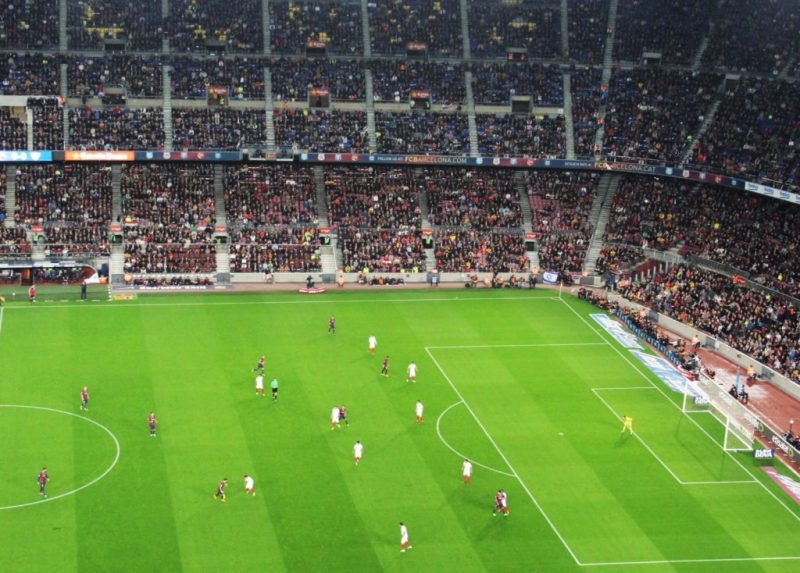 Messi breaks Zarra's record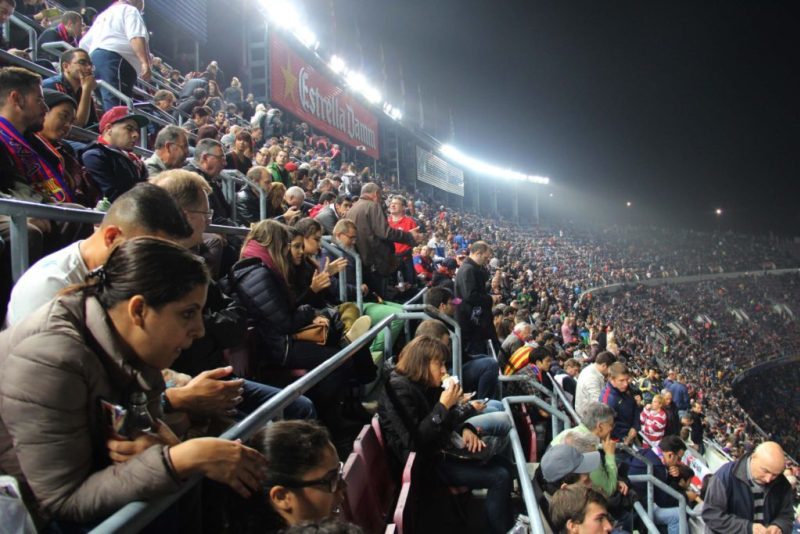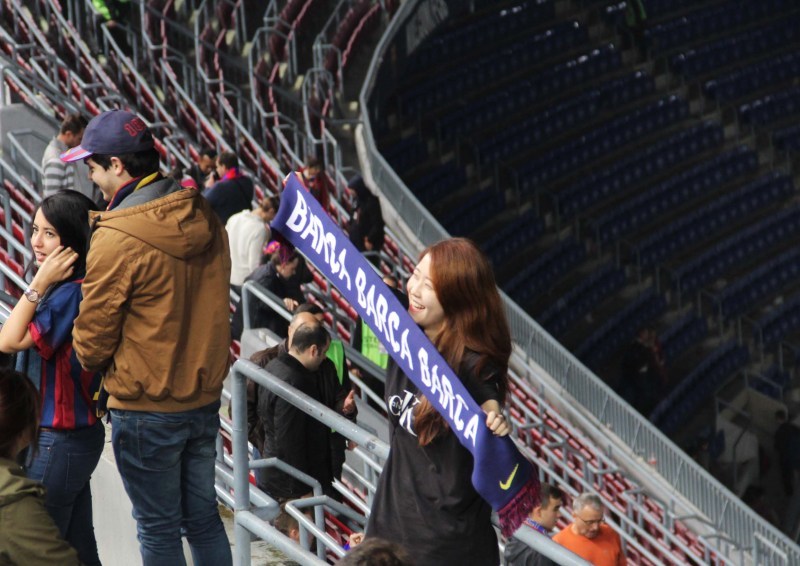 Taste of victory for FCB fans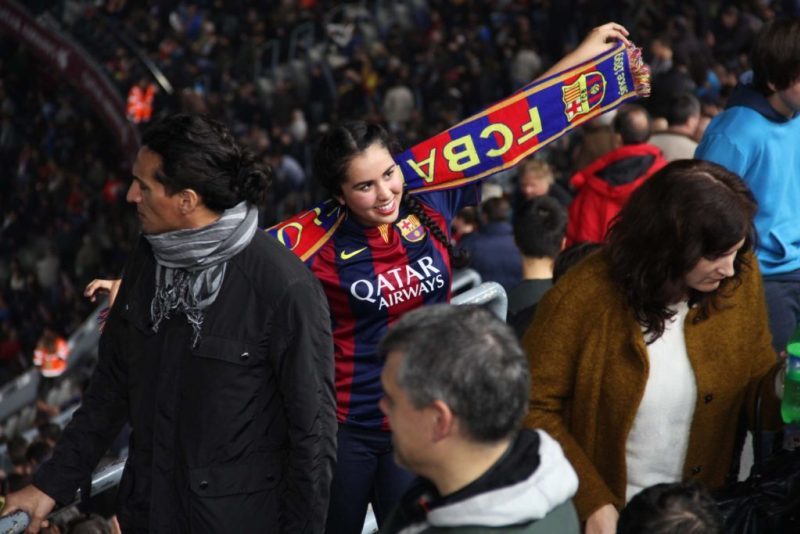 Taste of victory for FCB fans
Hope you enjoyed watching the match through my lens.
So long...till the next record breaking moment in football! Cheers to the beautiful game, the awesome players, the loyal fans and the amazing memories ????