After keeping a close watch on tickets for more than 6 months, I was losing hope since I could not afford them. You see, I was a master student back then in Barcelona, working part-time as an English language teacher in a Spanish school. As an ardent Barça fan, I had to watch this very game, in particular. Obviously I did not want to miss Messi-Ronaldo face-off, coupled with the fact that this was Iniesta's final El Clásico. However, more than anything else, I was dying to see Zinedine Zidane! As it turned out, it was his last El Clásico as Real Madrid coach.
With the capacity of 48,000, the remotest seats in Camp Nou were as steep as EUR 650 (approx 51K INR). There was such a storm under my pillow that I stalked FC Barcelona website for months, hoping against hope for ticket-prices to fall. I somehow knew for a spectacle as big, and for the rivalry as old, this was a long shot. As early as in the 1930s, Barcelona developed a reputation of Catalan identity, as opposed to the centralized capital - Madrid. With time, Real Madrid represented wealthy, conservative right-wing Spanish nationalism. Whereas, Barcelona symbolized liberal left-wing Catalan patriotism. If you are a Barça fan, you and I are referred to as 'Ass/Bum' (I am not kidding!). FC Barcelona supporters are called 'culés', meaning "ass" in Catalan. According to legend, during the twenties in the former Stadium in Les Corts, passerby could see the bum of supporters who sat in the highest row of the stadium. On the other hand, much to their Spanish reputation, Real Madrid fans are named 'Los Merenges' (Meringues) or 'Los Blancos' (Whites). Unsure of the authenticity of origin, it does seem obvious that they were named after the French dessert, due to their all white kit.
A week before the match, when I almost gave up, my stalking the FC Barcelona website helped. One ticket in the fourth row near the Corner (I know!!!) for EUR 250 (approx 20k INR). Yet, this was way more than I could afford. In some European universities, one has to pay for convocation ceremony. In my case it was EUR 100. Now there was an altogether different tiki-taka (Spanish team's distinctive style of playing) in my head. I had always dreamt of pursuing masters abroad and had taken an education loan to chase that dream. Moreover, I was about to graduate with 'Magna cum Laude' (distinction), and had scored one of the best grades in my batch. But then, I just couldn't help it! Hungry for experience and having failed to silence the calling, I convinced my employer for a salary advance for the remainder (Spaniards are the best)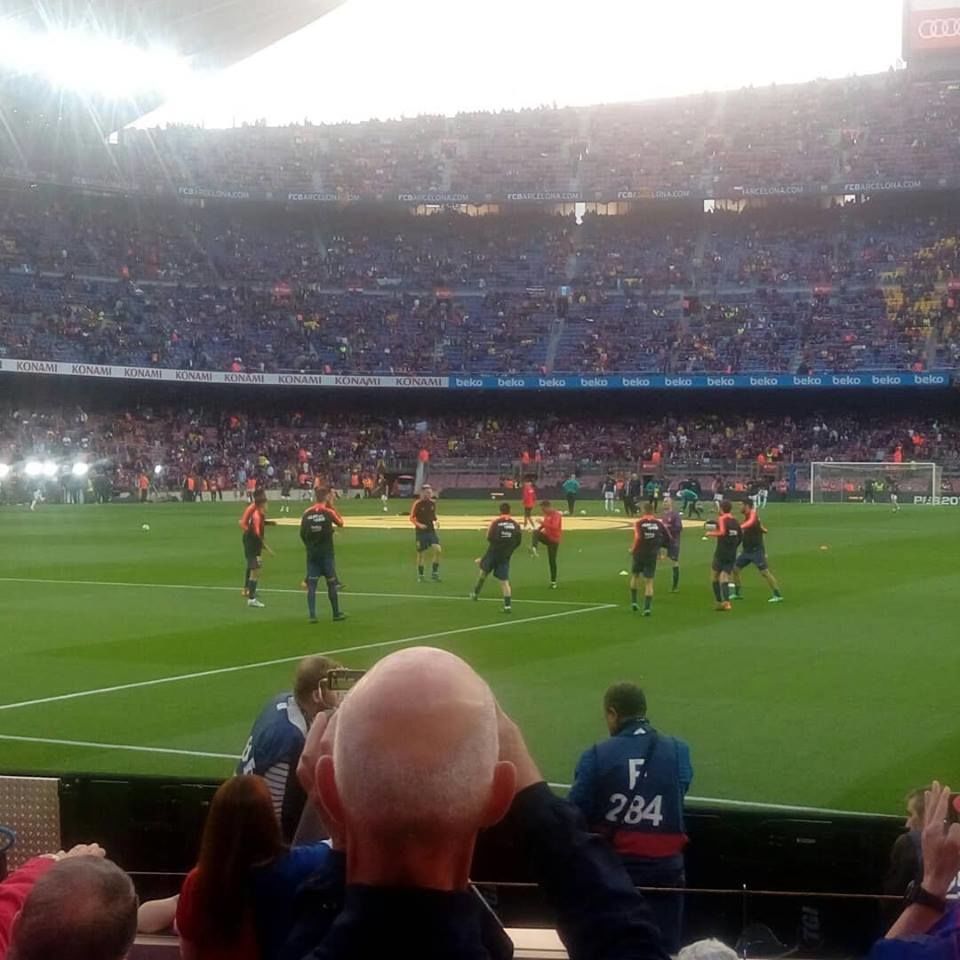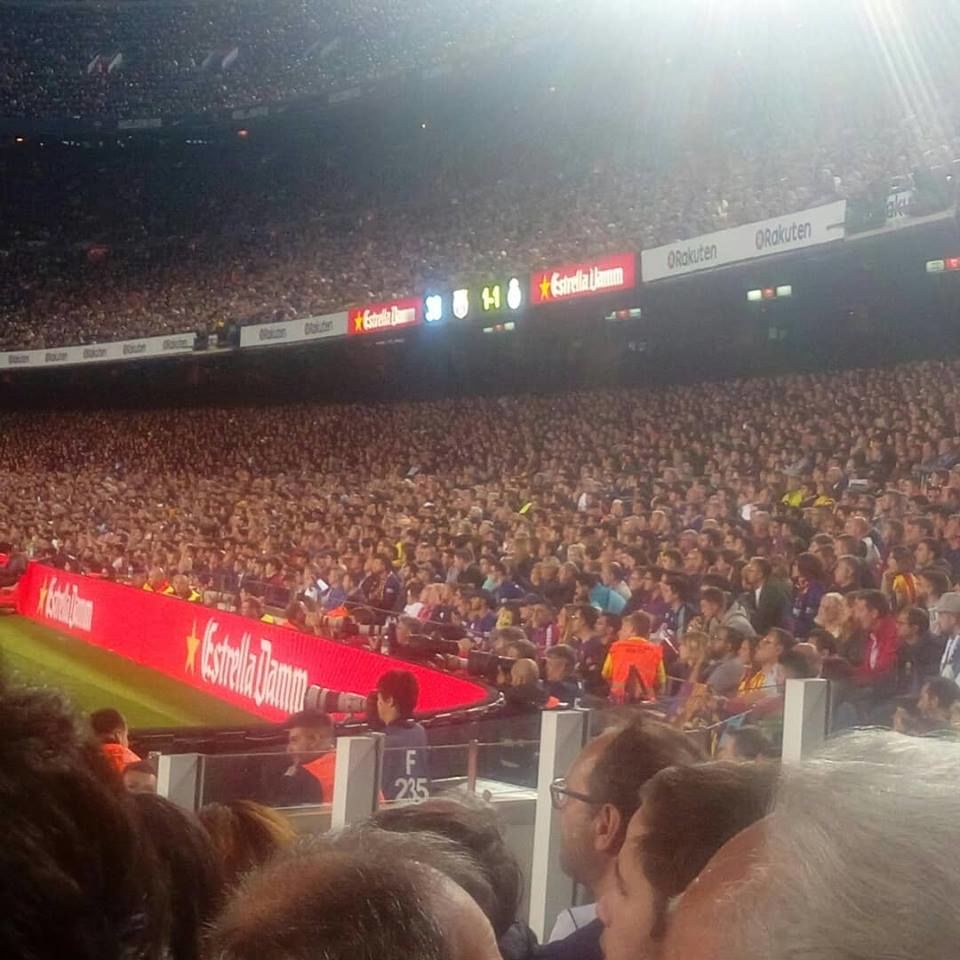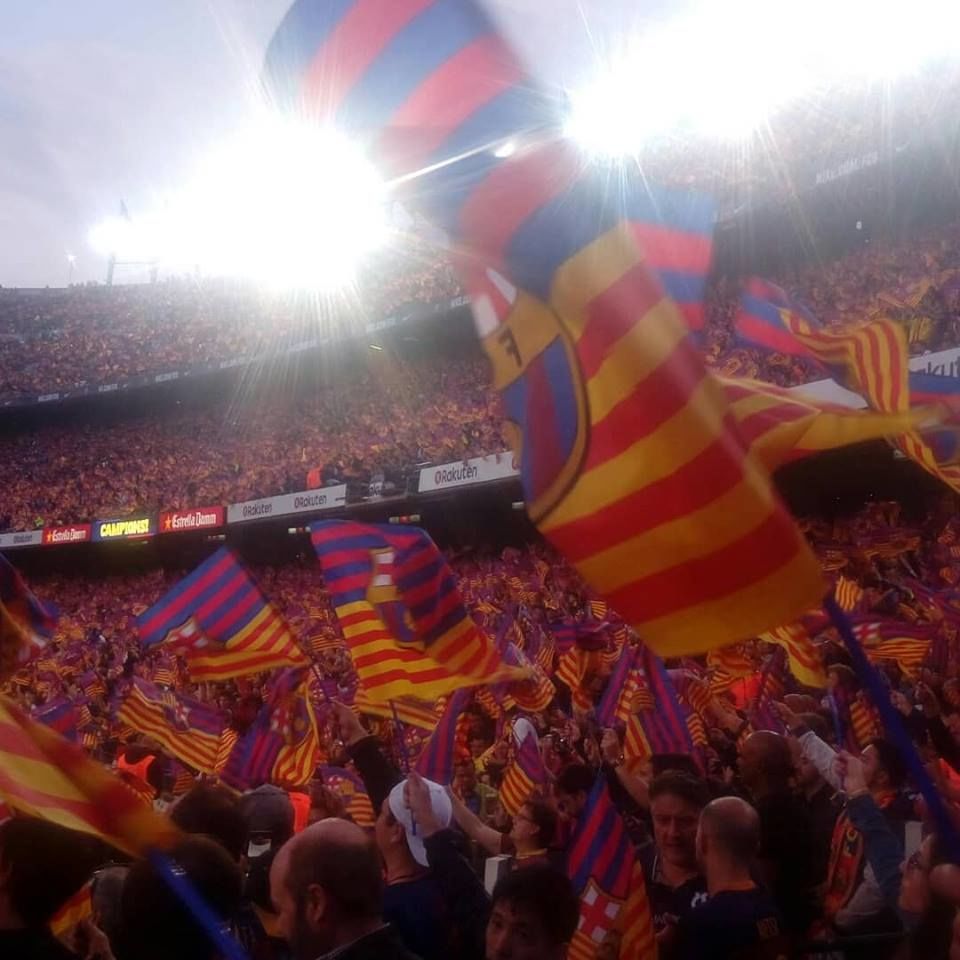 The most I remember hearing in the stadium was 'Mierda' and 'Coño' (I will leave this bit for you to translate yourselves). Messi scored, Ronaldo scored! 8 Tarjeta Amarilla (Yellow cards) 1 Tarjeta Roja (Red). Although I would have loved for Barcelona to win, I somehow felt 'contento' with the final score of 2-2 (I am biased for Zizou)
If you are a fan of either side, I need not emphasize more to tell you what this meant to me. Some experiences are expensive, but they are worth it. Now when I look back, I don't remember the last time I was this happy!
Fun fact:
a) Even if you have a TV connection at home in Spain, you need to pay extra to stream El Clásico!
b) El Clásico is the second most watched sporting event (UEFA Champions League being the first)