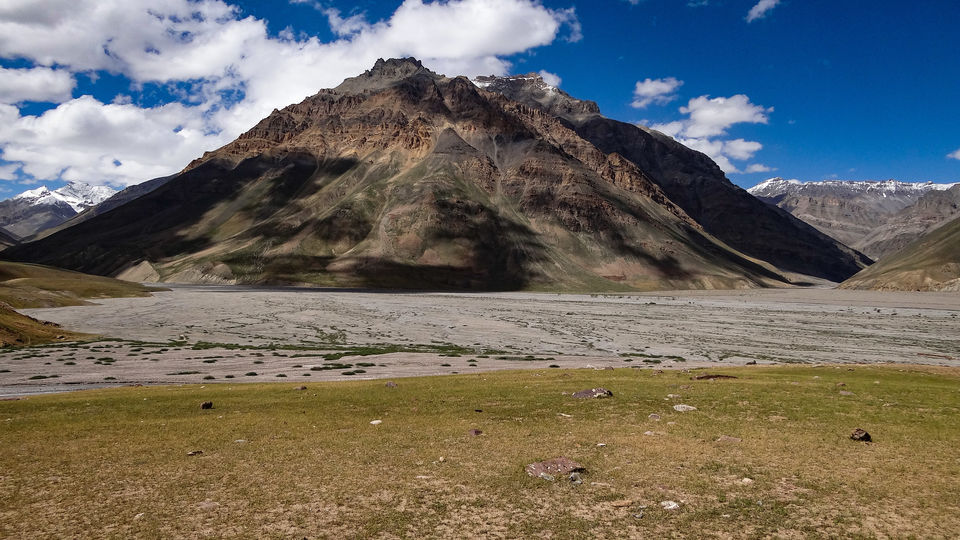 Every place in the world has a special character but how many of them are as idiosyncratic as Spiti Valley? What is so unusual about it that has captivated travelers so much? Want to know about the unique experiences you can have here to see the Spirit of Spiti? Here is a comprehensive list of Spitian adventures which you can indulge in:
1. Moonscapes of Spiti
Mountains of this cold desert have been carved by wind and water for ages. This weathering of rock and soil has created a landscape which seems other worldly - as if you are on another planet. The snaking Spiti river in the backdrop of surreal brown mountains mesmerize every traveler. So, the first adventure is hopping in Spiti valley and see what lies in between two destinations. That's the best part about being in Spiti, you can never take your eyes off the land.
2. Night Photography or Sky Gazing
When you see the vast Milky Way, a humongous moon and trillions of stars against a crisp sky, then your heart is sure to skip a beat and you would want to capture every inch of it. Night sky photography at Spiti is an activity that you must try your hand on. The clarity of sky and abundant light helps even amateur photographers click amazing pictures of night. If not, I am sure you wouldn't mind spending hours gazing at those stars and the galaxy, which is a rare sight in cities.
3. Food
A meal created with local and fresh ingredients is the best kind of food. And that's what you get at many home-stays cross Spiti. Barley, Peas, Potatoes are grown originally in Spiti.
Spitians make a variety of eatables and drinks from Barley - such as, Barley bread, Barley Porridge, Barley Laddoos (sweet), Barley Tea and local brews named Chhang and Arack.
Seabuckthorn is another local crop which you can find in Ladakh as well. Locals make seabuckthorn tea which is believed to have incredible health benefits.
Quo is a popular dish in Spiti which is a one pot whole meal gravy made of Churu cheese, barley flour and potatoes.
Another tea that is a breakfast beverage for locals is called Churam. It is a black tea which contains Yak cheese, butter, sugar and barley flour. Sounds like a whole meal again? Yes, it is a power meal which keeps locals energetic and warm throughout the day.
Sukha Mutton - a lamb dish which is still my absolute favorite. The meat is dried in the sun during summer and stored for winter months. However, I ate it during one of my monsoon visits to Spiti and I still look for it, every-time I am there.
You can find all these dishes in local homes across Spiti's villages. Residents are warm and hospitable. They gladly welcome you to their homes and offer some delicious home-cooked Spitian food. Don't hesitate to ask, and go on a culinary adventure at Spiti.
4. Pea Plucking
Sweet pea crops here are irrigated with glacial waters and nurtured by the arid elements of the region. Maybe that's why these peas are so flavorsome. If you are in Spiti around August, that is plucking time for peas. You can try your hand at it, the farmers don't mind.
5. Camping
Pitching a tent in the wilderness of a cold desert is on the bucket list of many travelers. But Spiti's terrain is hostile and not to mention the lurking animals that can surprise you. You need to be prepared well while embarking on this adventure. Choose the season wisely, Spiti's climate is harsh and topography is tough. Summer months are the best time to attempt any outdoor activity in Spiti. Gear up well for cold (even in summer months nights get chilly) and rain (July-August). Stock up enough food and fuel as there are regions in Spiti where you won't get any help for miles.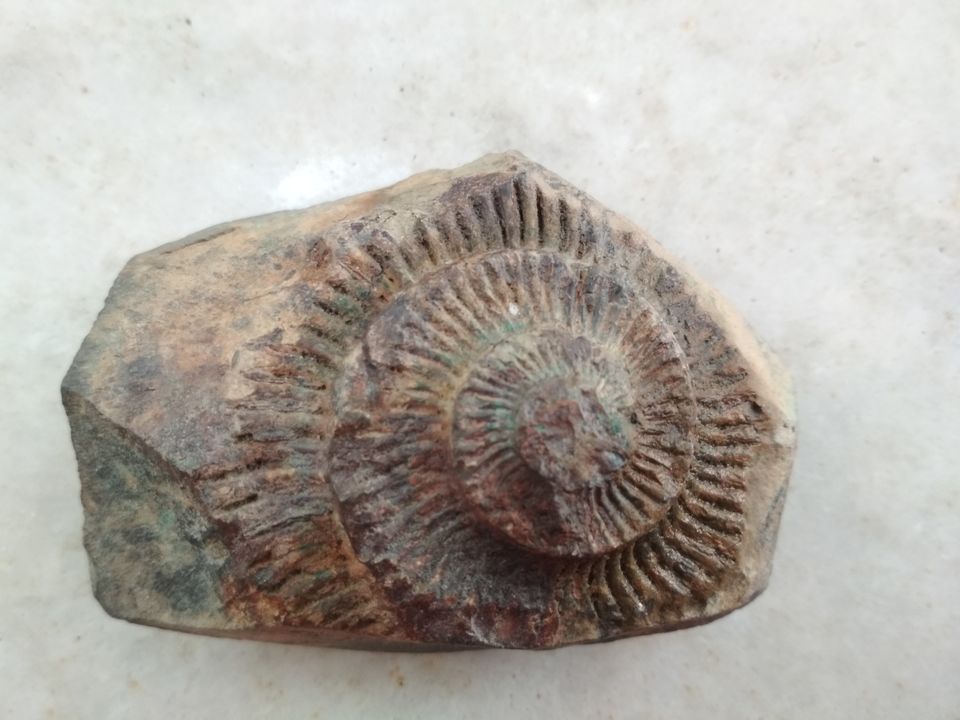 Spiti is archaic, some paleontologists even term it as 'the museum of Indian geology'. It was submerged under the Tethys sea 200 million years ago, inhabiting a plethora of Mesozoic marine animals. Fossils of these prehistoric marine animals can be found at many villages in Spiti and Pin valley. Langza village is especially renowned for fossil hunting.
However, it is important to not take these fossils out of this region in order to preserve the rich archaeological history of Spiti. Many villagers or local kids sell these fossils to tourists at a meager 100 INR or so. Please don't encourage this behavior. Some initiatives are being taken to educate locals about the importance of keeping these fossils inside Spiti. I would rather recommend buying replicas of these fossils made by Zama potters of Langza. In this way, you would take an old local art-form home and also help in conserving a unique geographical feature of the Himalayas.
7. Wildlife
India's only cold desert National Park at Pin Valley and Wild Life Sanctuary at Kibber are situated in Spiti. These trans Himalayan forests are home to some rare flora and fauna, including the elusive 'Snow Leopard', Ibex and Tibetan Wolf. These biospheres are also rich in many species of endangered plants, some of them are even used in Traditional Tibetan Medicinal Healing System.
Local operators at Kaza organize treks and safaris to Kibber Sanctuary. Pin valley National Park can be accessed by an easy trek from Mikkim village (first village of Pin Valley). If you are a wildlife enthusiast, you would be in for an exceptional adventure at Spiti.
8. Villages
Every village in Spiti has its own personality. Some have a unique landscape, like Langza which has brown hills, demarcated green fields as far as the eye can see, and a backdrop of snow covered Chau Chau Kang Nilda peak (the peak has own folklore attached to it).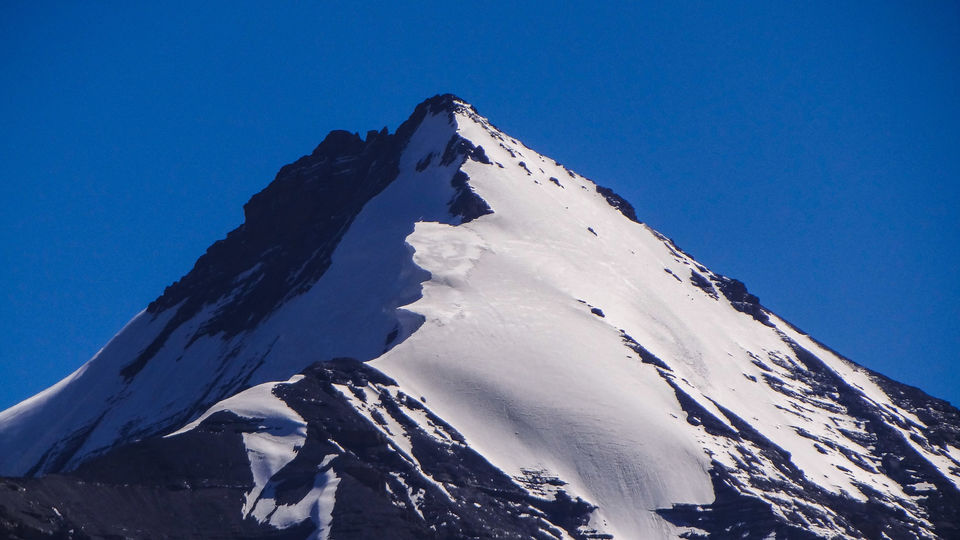 Some are more developed with a school and a medical center and yet enveloped with rare wildlife, such as, Kibber village.
One is famous for being the world's highest village, i.e., Komik.
One is a home-stay hub of Spiti, i.e., Demul. The village has an incredible system of rotational home-stays, ensuring equitable livelihood to the entire hamlet.
Spending a night at each of them would be ideal. But if that's too much of an iteration, do try staying at one of these. You wouldn't regret experiencing the life in Spiti and eat some authentic Spitian food.
9. Cultural Heritage
Due to the difficult geographical position and terrain, Spiti stayed isolated from rest of the world during old days. This led to the development of unique culture, traditions and art forms. Residents were able to preserve all of this because of minimum foreign interaction.
The increased ease of the access to the region in recent years has given us an opportunity to experience their cultural heritage. However, you may not get to see much of it at small towns towns like Kaza, you would need to go deeper into the villages to have a slice of their special world.
Locals in Spiti are warm. They gladly show you around, talk to you about their lives and are happy to share their ancient wisdom with you.
10. Trekking
A place is best explored by the way of walking. But walk at your own pace and experience every inch of it. Some of the treks and hikes you can try at Spiti are - Parang La trek which starts from Chicham or Kibber village, Climb to Chau Chau Kang Nilda peak at Langza village, treks to Kibber Wildlife Sanctuary and Pin Valley National Park.
Two famous treks originate From Mud village - Pin Bhabha and Pin Parvati. You can also trek to Kibber's neighboring villages - Gette, Tashigang and Chicham. However, keep in the mind the elevation of Spiti which requires you to have decent fitness levels to attempt any of these treks.
Travel Responsibly
The ecology of this trans-Himalayan region is getting impacted due to increasing tourism and irresponsible methods of living by travelers. Try to minimize your negative footprints to the region by adopting responsible traveling practices.
Spiti is a cold desert and its water supply depends on the snow-fall in the region. Please follow these simple steps to conserve this eco-sensitive zone:
1. Don't use and throw packaged water bottles. Carry a refillable one.
2. Try to use dry toilets and encourage locals to build more of them for travelers.
3. Don't pollute natural water resources in any way.
4. Bring your trash back - as much as you can.
Hope this detailed list inspired you to experience Spiti in different ways and helped with all the information. In case you need to know more, keep reading my stories at Tripoto and Instagram @Soulful_Worldview