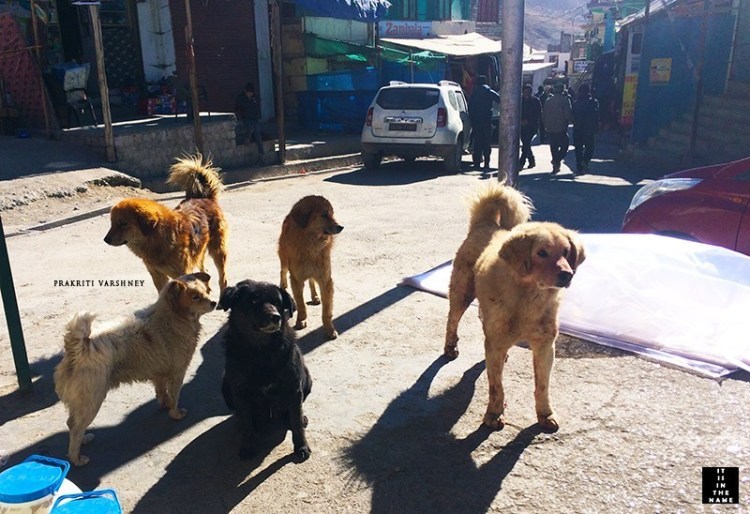 The most beautiful sunset I have witnessed in Kaza. It was time to leave after spending a week in Kaza Spiti Valley, meeting new people and exploring the streets. My days in Kaza, Spiti was nothing short of heaven. I have watched everything from the rising sun to the shining moon.
I planned to trek to Langza- Fossil land of Spiti Valley with kids who were staying in Kaza with their relatives for their studies. Kaza has two schools, a private and a government. Kids from all the villages stay in Kaza throughout the week and leave for their respective villages on Friday noon to spend the weekend with their family.
When I asked them to join in their way back home, everybody got so excited. Initially, they were only five kids to be trekking to Langza, but it doubled up as I said I am coming along.
I summed up my day while watching the most beautiful sunset in Kaza and went off to sleep early than the other days to get proper sleep, as I knew it was going to be a tiring day tomorrow.
I woke up early to watch their school assembly as they asked me to come. To tell you, it was freezing cold as soon as I left the house, I was shivering and these kids were just wearing a sweater and I was covered up with 5 layers and still, it wasn't enough for me. I watched the assembly from the main door and came back home, had my breakfast and got ready for an exciting journey.
After getting back from school, everybody changed into their comfy clothes and were ready in 5 min. We started at around 2 pm, bought some chocolates from the market and visited Kaza Monastery.
The way to Langza from Kaza by road is about 14 km, but people here use shortcuts. By shortcut I mean, typical incline ascend on a mountain without any path to follow. I was tired after two ascends only, was short of breath due to sudden gain in altitude and body shivering as the sun was gone even before 3 pm.
Every kid was trying to cheer me up. To divert my mind, they started singing Spitian songs, I got curious to know the meaning of every word which made this trek a little easy. While we were having fun, a kid spotted an Ibex on top of a mountain close to us. I took out my camera, captured it quickly.
After climbing and walking for 3 hours, we reached to a little cave. We took a long halt there, had chocolates, fruit cakes, Nutella, dry Maggi (special snack by Spiti kids), namkeen and dry fruits that I had bought from Delhi.
5.30 pm, just as we started climbing again, the weather changed dramatically. The wind was blowing super chilled and the kids as well started to feel cold. It was us against the weather now. I couldn't grab the courage to keep on walking and it was almost half left.
A girl named Angmo, just 11 years old came to me and said: "Didi ap ko karke dikhana hai bas thoda dur or" (Di you have to do it, just a little more). Though I was half gone, for that girl and her faith, I tried to gather some courage and kept walking.
After walking for another hour, we reached the point from where we could see Tashigang village. I fell in the middle of the road. It was just not happening for me.
I never felt so hopeless in my life. Never.
It felt like the early symptoms of AMS; acute dizziness, body shivering and headache. But I stood up once again because I knew nobody would come to pick me up and because of me, these kids were suffering in the cold weather.
I took the support of two kids, Luku and Lofsang and kept walking. Langza 3 to Langza 2 and finally reaching Langza 1. I was almost dead. I couldn't stand up. I couldn't feel my heart beating, my hands were no longer moving and my lips were numb. Phan Dhey Homestay was just 100 mts away but I couldn't move.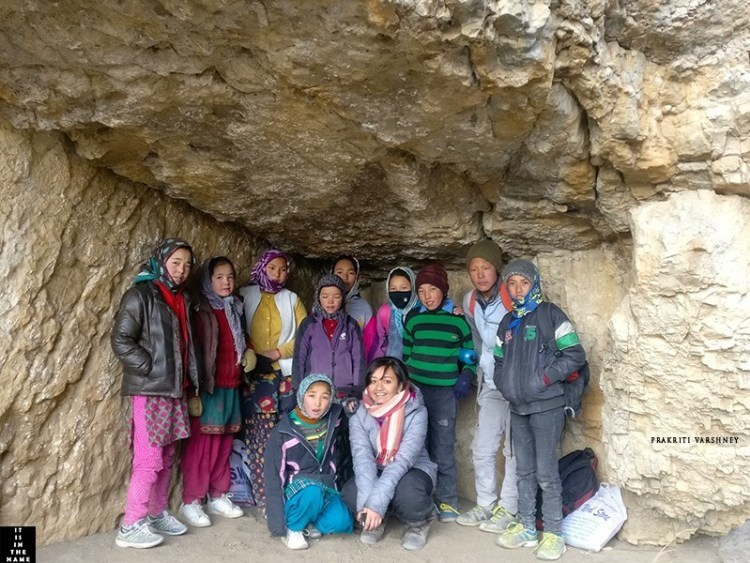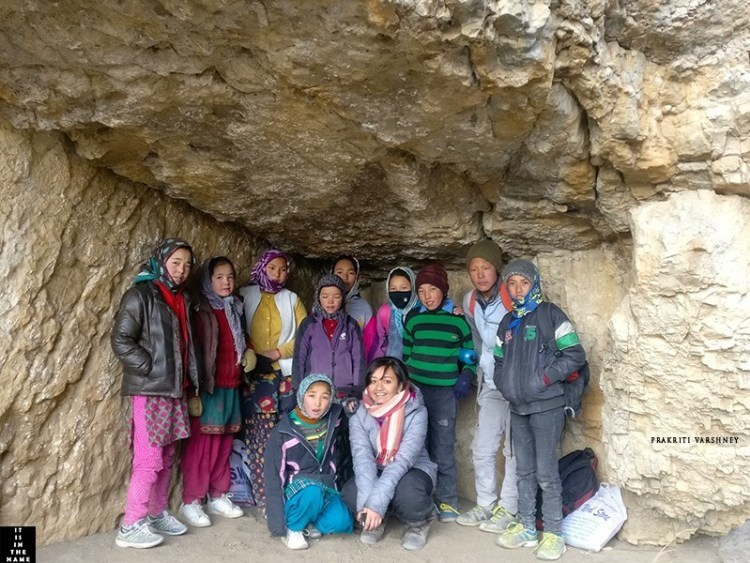 All the kids went to their houses as it was almost 7pm, which means quite late to be out in such harsh weather. I rested for 15 mins with Luku (daughter of Phan Dhey homestay's owner) and finally reached home.
I rested, had dinner and talked about numerous things.
This post was originally published on It Is In The Name.