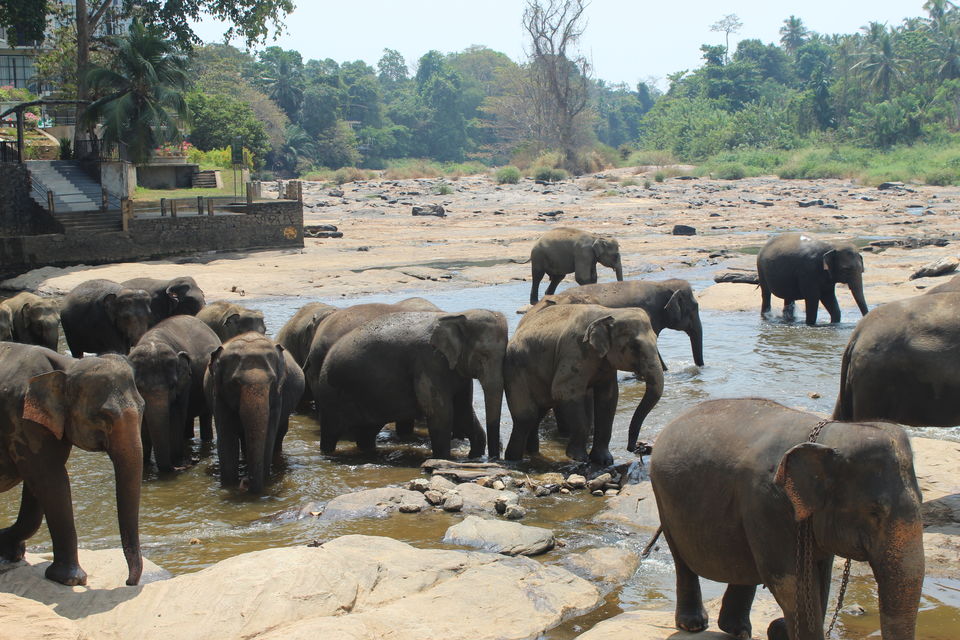 The first thing that comes to our mind when we hear Srilanka is Ramayana, with Shri Ram,Sitaji , Lakshmanj, Hanuman Ji & Ravana. But Srilanka has lot more to offer than this like beautiful serene beaches, tea gardens, green mountains,clean roads, scenic railway line beside sea, unexplored waterfalls, etc. When we hear Srilanka and think that Srilanka is less developed than India and you may not get good facilities, but we are highly mistaken over here. Sri Lanka is full of good roads, disciplined traffic sense of drivers & pedestrians,clean roads without any potholes. The people of Srilanka are also very helpful, caring and they love all the visitors (obviously western people are more welcome).
The best season to visit Srilanka is from October- April when the climate is very pleasant with less humidity, rain and heat.
Srilanka is very famous for gems, tea, spices, ayurvedic oil, crockery, etc for shopping.
Majority of Indians visit Colombo, Kandy, Bentota, Nuwara Eliya & Dambulla. They all have to offer different climatic conditions, terrain, nature and feel.
I recently visited Srilanka in Mar'2020 just before Covid-19 breakout and was lucky enough to come back safe without any infection.
We visited 4 cities majorly Colombo, Kandy, Nuwara-Eliya & Bentota.
Details of each place in detail along with Itinerary and pictures as below: