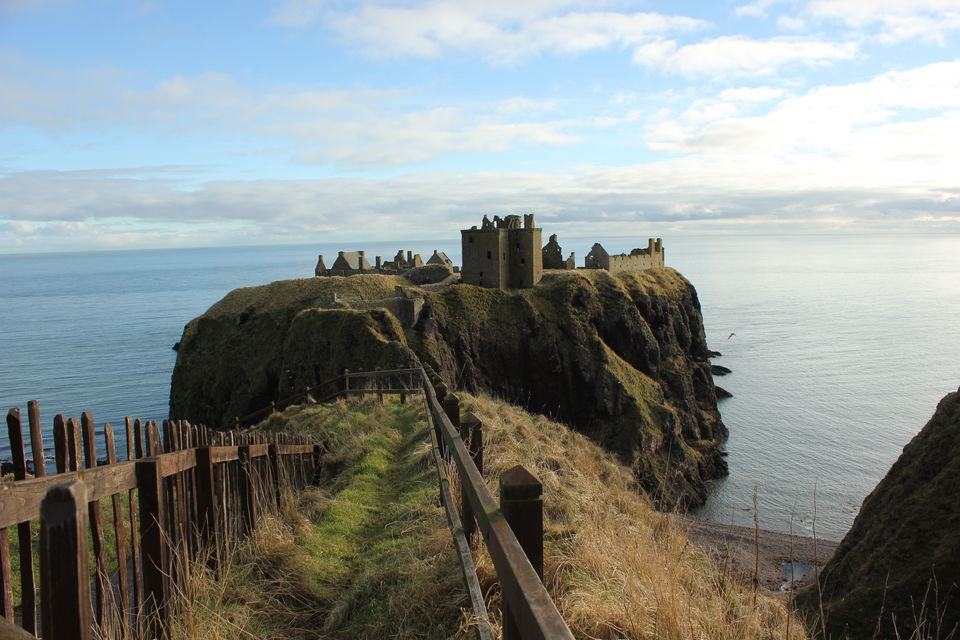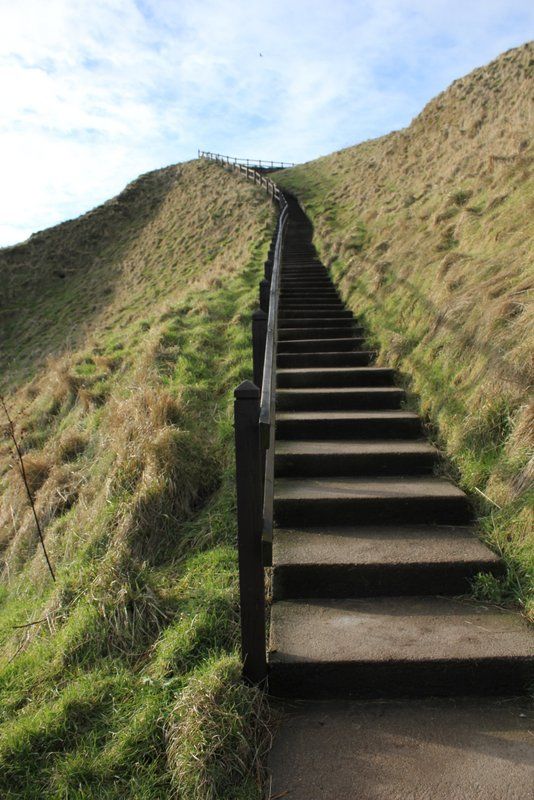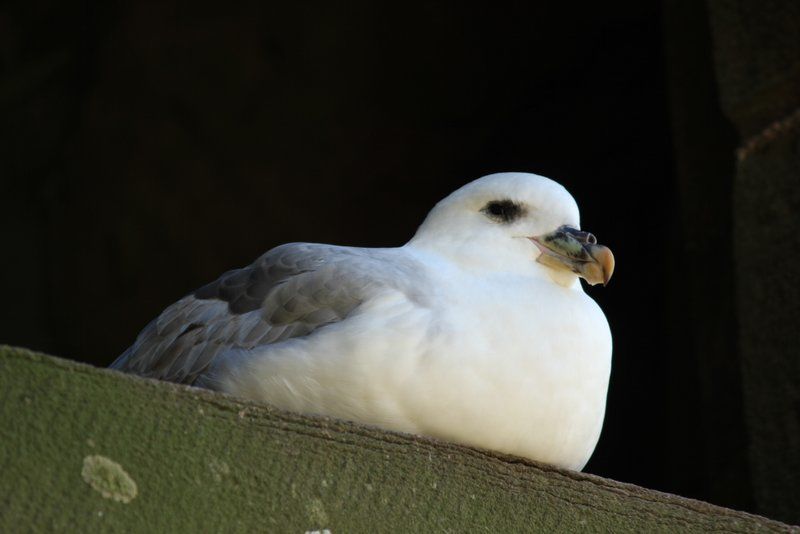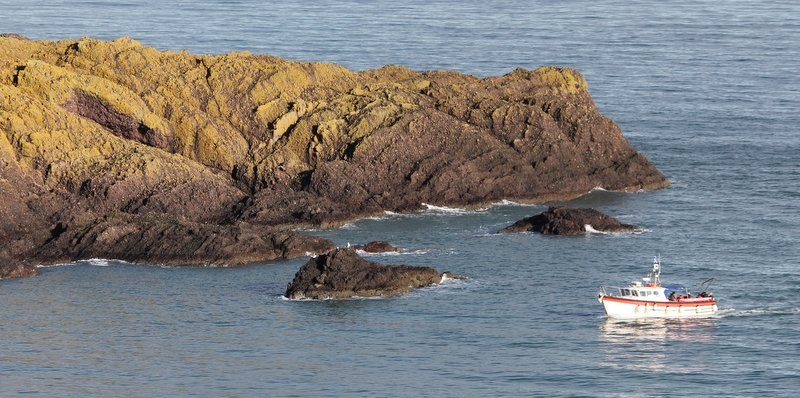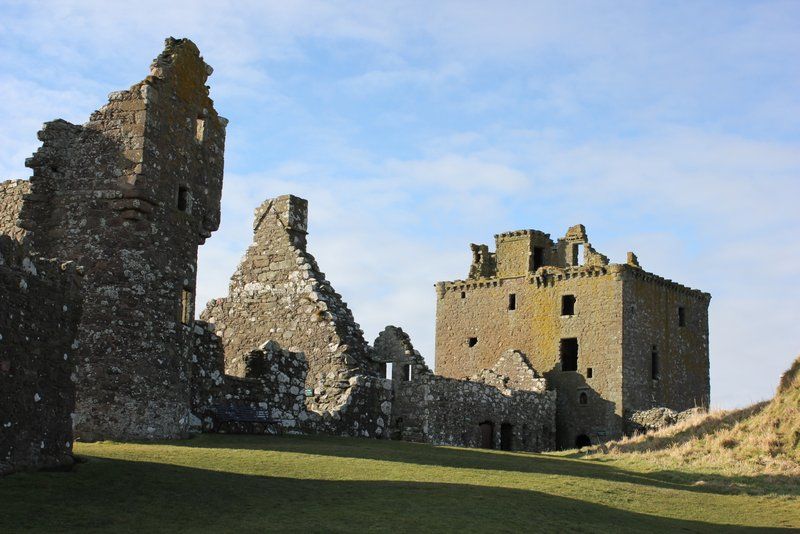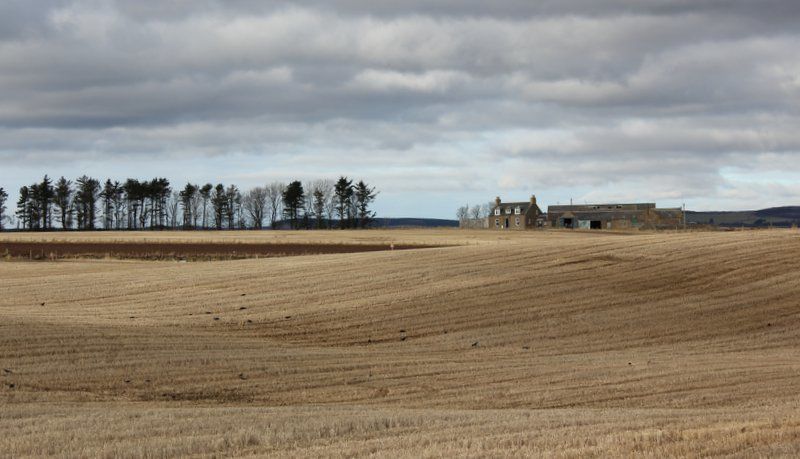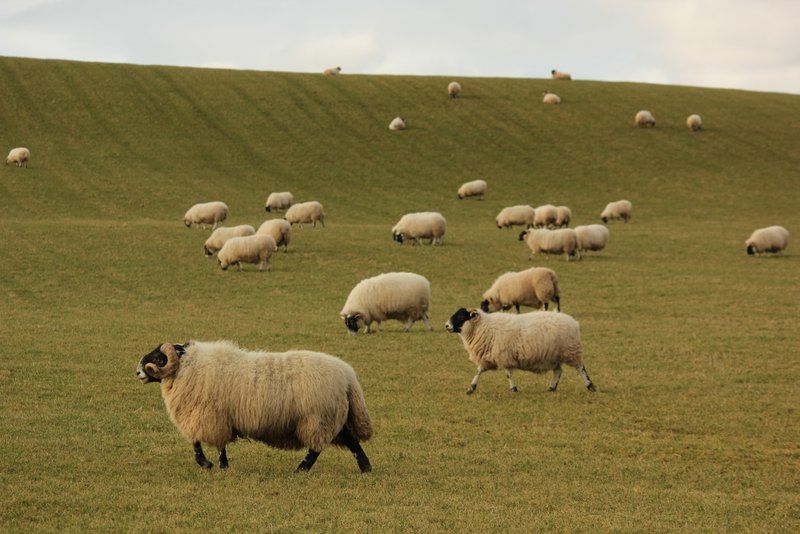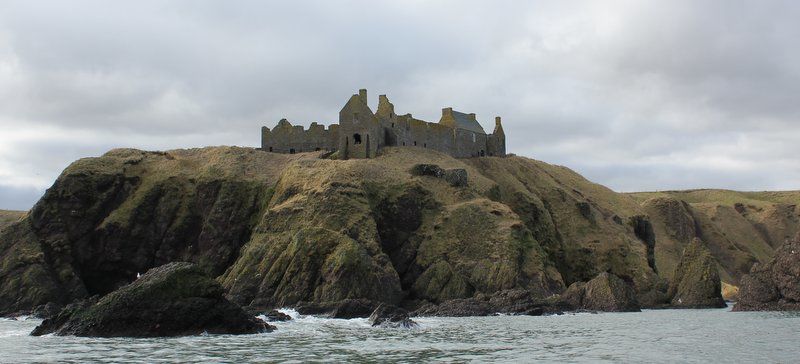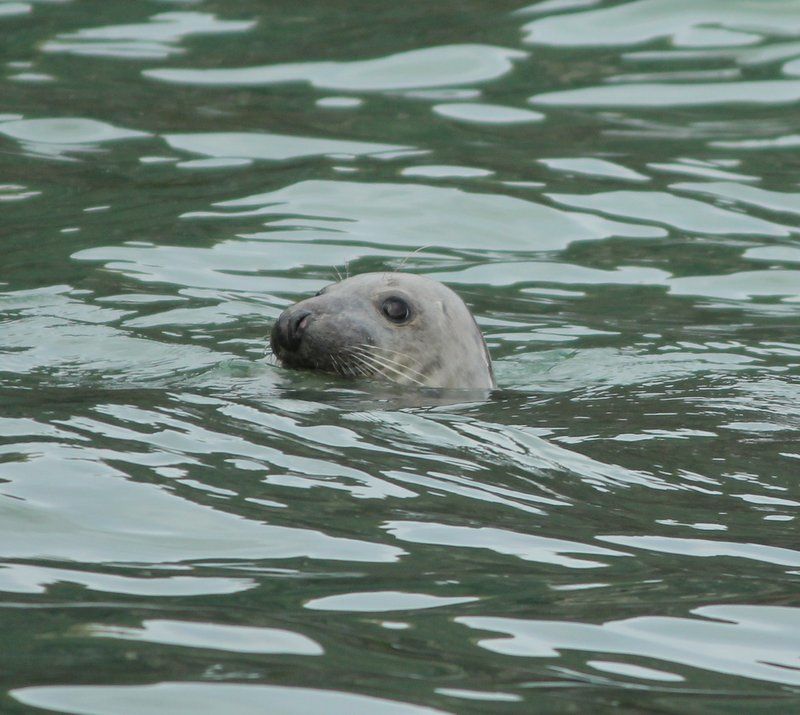 February 2013, from a blog entry:
Last weekend, I went on a trip up North to visit Dunnottar Castle and Stonehaven. It was another wonderfully clear day, and I had a lovely and relaxing visit to the castle- which definitely makes one of the top positions on my list of favorite castles. The views were incredible, I cannot tell you how much I love dramatic seaside landscapes. The castle itself is positioned on an outcrop of land which juts into the sea, and so it has a kind of natural moat, as well as rocky barriers.
I walked from the castle to Stonehaven via a coastal path along the side of the cliffs. At several points there were areas where the land had eroded into the sea, so it was a bit frightening to walk past- but elderly locals and people with young children were walking across, so I figured I'd be alright. In Stonehaven I realized I had run out of cash, and the boat I was taking to the seal cave was in 10 minutes, so I made a mad dash to the main square to go to an ATM and made it back to the pier just in time to get on the boat.
The boat ride was really nice- I liked being able to see the castle from a whole different perspective, and get a better view of the amazing cliffs and sea caves. The seal cave was very impressive- they had their own private waterfall! Many seals were inside, and a lot of the younger seals came out to inspect our boat. I have associated seals with the British Isles ever since I was young- I love tales of selkies, especially in the story in the movie/book The Secret of Roan Inish (which I thoroughly recommend- one reviewer accurately commented,"Photographed by Haskell Wexler on Ireland's rugged northwestern seacoast, it is a cinematic tone poem in which man and nature, myth and reality flow together in a way that makes them ultimately indivisible").
When I got back to town, I caught the train to Dundee, then a bus back to St. Andrews. It was an excellent day!