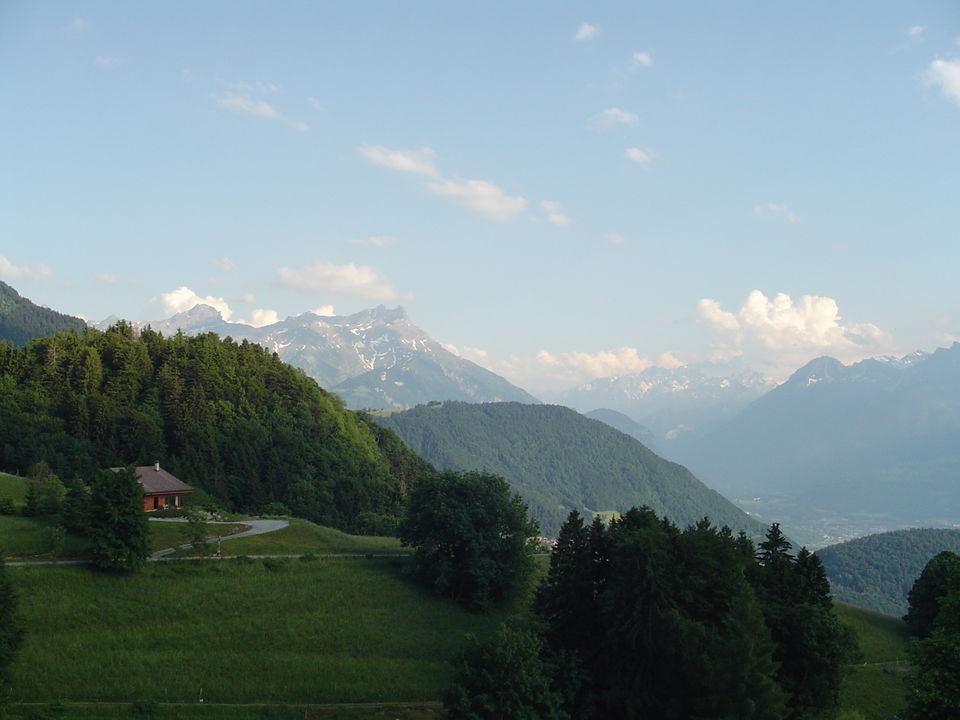 Pristine blue lakes and rivers,
Glistening against bright yellow sunshine.
Black and white jersey cows grazing on

Undulating green meadows.
Chocolate brown huts, castles, churches,

Hamlets, citadels and fortresses
Set against a backdrop of snow-white icy glaciers.

Landing in Switzerland is like

Diving straight into a painting.
There are many things to see in this lovely country. You will find that each destination you go to will mysteriously lead to another. That's just what makes it so hard to plan anything in advance when you're in Switzerland. While you're busy getting lost in some breathtaking mountain views, you'll be serendipitously transported to another enchanting destination waiting to be explored!
Trip duration: Switzerland is a small country, and can be properly travelled around and explored within a week or less. This itinerary is about five days long.
How to reach: You could fly into any of the bigger cities—Geneva, Zurich, or Bern—and take a train from there to reach wherever you plan to stay.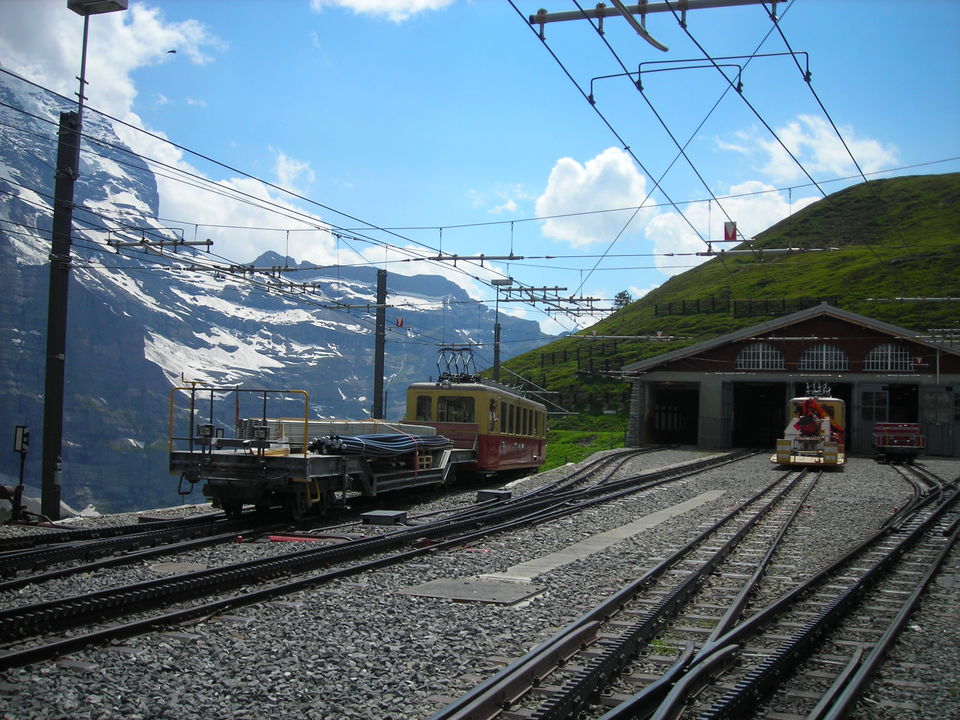 How to get around: The Swiss Rail system is the best way to get around in Switzerland, and its punctuality caught me surprise!
Traveller's tip: My advice to anyone going to Switzerland would be to not plan anything beforehand. Just set out as a wanderer without an agenda and go with the flow. Remember to grab some small food items whenever you venture out since you might not realize just how much time you want to spend somewhere. And make sure you carry a windbreaker, since the weather tends to fluctuate immensely from sunny to cloudy, usually without warning. You could also wear your clothing as layers, which you could peel off one by one or add on depending on the weather.
Trivia: Incidentally, the triangular chunks Toblerone, the famous Swiss chocolate, represent the Matterhorn in the Swiss Alps. The story of 'Heidi', the girl of the Alps, comes from here too!
I landed in Zurich airport. The indescribable beauty that surrounded me as I got off the plane struck me immediately. From the airport, I took a train to get to the resort where I was booked to stay. I crossed a station called Aigle on the way, an ancient city located in the Rhone Valley a short distance from Lake Geneva. Finally, I got off the train at Leysin. Leysin has many renowned international schools and universities offering high-quality training. Several international students come to study here, giving this otherwise sleepy mountain village a vibrant character.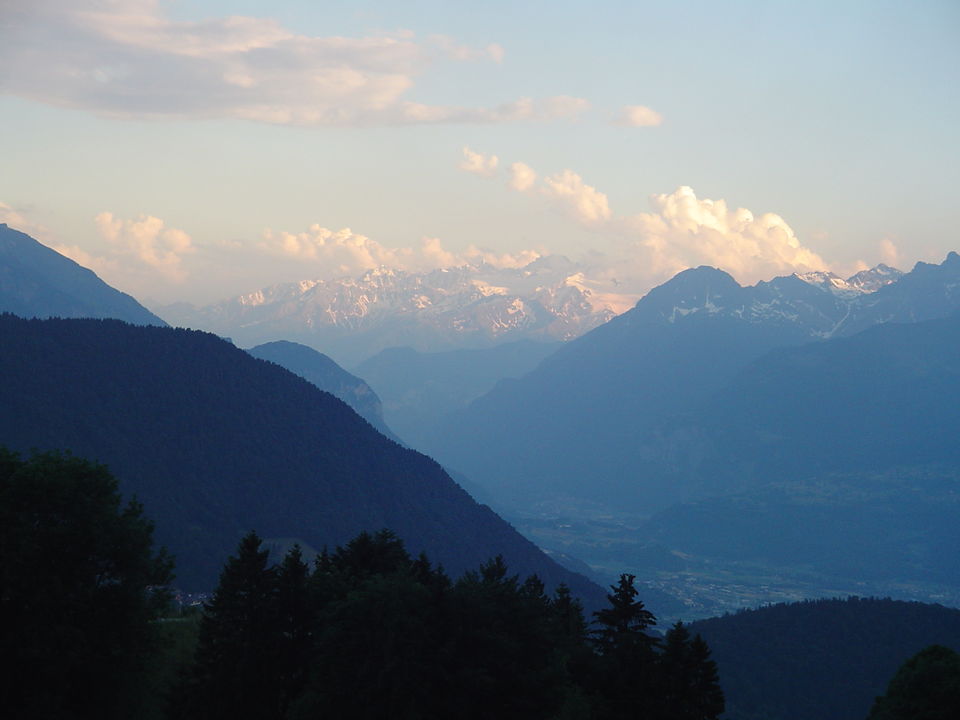 The next day, I boarded a train to Montreux, in the Canton of Vaud. Montreux is a big, vibrant, and fashionable city with lots of shopping. Tired after all the walking and shopping, I later took a boat ride from Montreux to Vevey for some of the most extraordinary waterfront views—ducks, pigeons, and pretty birds perfectly placed on the shore.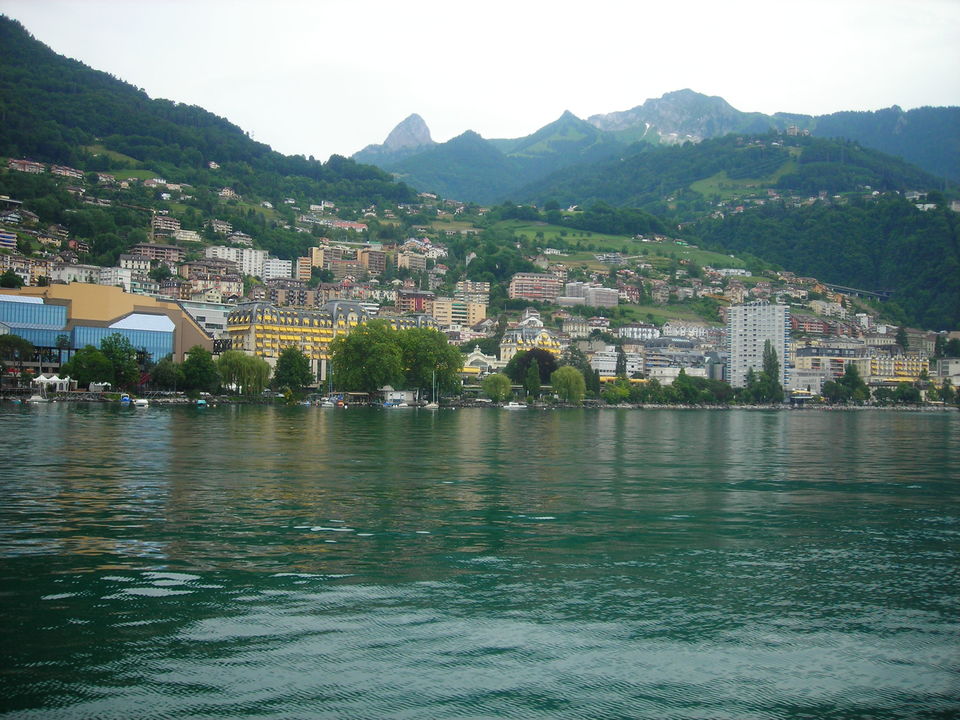 The next morning, I decided to explore the Canton of Fribourg. The first place I went to was the Gruyère castle. Standing in the midst of Fribourg's green pre-alpine foothills, majestically towering above the surrounding countryside, the 11th century castle is mostly famous for its cheese dairies and fondue. The town of Gruyère is extremely charming, thanks to its picturesque architecture and craftsmanship. Being here almost feels like you are walking through eight centuries of architecture, history, and culture!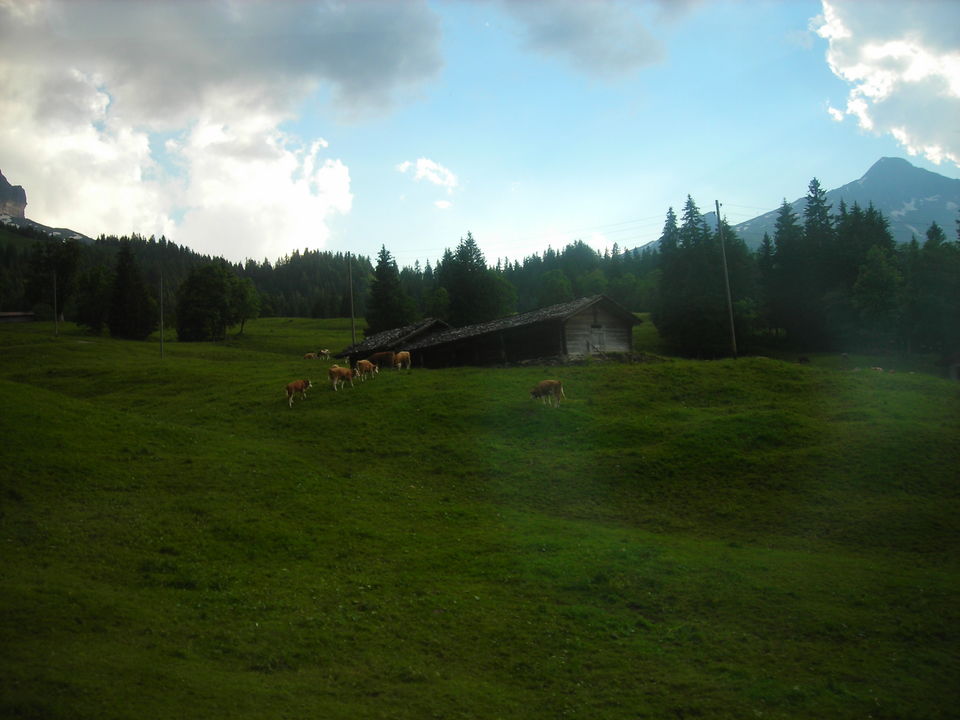 After some rest and a shower, I took a little walk around the resort. I came across a quaint little eatery called La Fromagerie. The restaurant had an interesting old museum upstairs where many fascinating antiques were displayed. There were also pictures explaining how Swiss cheese was made in the olden days using a copper kettle or an open fireplace. Enchanting strains of Swiss folklore music played in the background. For dinner, I decided to try out a typical Swiss meal of classic fondue and meringue followed by dark chocolate.
The fondue made of authentic Gruyère cheese was unbelievably delicious—and I managed to sneak the secret recipe out of the chef! Here it is:
Ingredients:
2 c. Gruyère cheese, shredded
2 c. Swiss cheese, shredded
3 tbsp. flour
1/2 tsp. dry mustard
2 tsp. garlic powder
3/4 c. dry white wine
1/2 tsp. Worcestershire sauce
Method:
Mix ingredients in a fondue pot. Serve with vegetables or bread.
At Gruyère, I also got to learn some interesting facts about the local cows. Apparently, each cow eats 100 kgs of fodder and gives up to 26 litres of milk every day, and 13 litres of its milk make up 1 kg of cheese! Of course, I bought some of the yummy Gruyère cheese–a hard yellow variety. Generally known as one of the finest cheeses for baking, I found that it had a distinctive, but not overpowering taste—a good melting cheese, particularly suited for making fondue.
After that short, yet eventful trip, the next day, I was all set to take the flight out of Switzerland. Even though it was hard leaving this magical place, I resolved that I would certainly go back sometime sooner than later!
Walking through the beautiful village of Leysin made me realize what an absolute sensory treat it is! Almost every quaint wooden cottage has its own little garden plot in the backyard. Most windows are decorated with hanging pots holding geraniums and other colourful flowers. Needless to say, there are also beautifully tended backyards where families grow their own vegetables and fruits.
Leysin is very conducive to outdoor activities and water sports all year round. With astounding views of the Alps and the Rhone valley all around, teamed with fresh, pure mountain air, I decided to explore some of the walking trails soon to make the start of my stay here extra special.
The resort was well located in lower Leysin, a short hop from shops and restaurants and also quite close to the village train station. The Chalet had about 10–15 cute apartments—some studios, some one or two-bedroom apartments.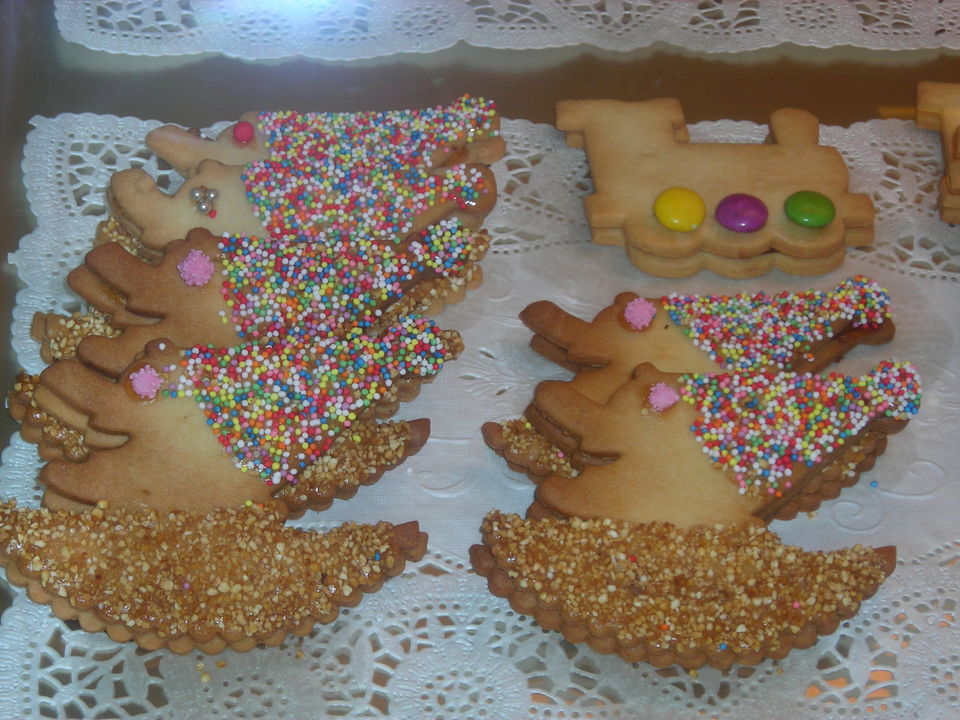 Vevey is one of the most interesting places I have ever been to. There's commerce and industry smattered amidst beauty so breathtaking that words may not do any justice at all. They say, Vevey developed into a town from a village. So in a sense, it is rather urban. The place grew as traders and merchants settled from time to time—a transient population, so to speak.
The first thing I noticed was the expansive headquarters of Nestlé on the waterfront. Opposite the building, there is a large garden with a sensational logo of the Nestlé bird created purely out of flowers and leaves! There's also Charlie Chaplin's statue in a square named after him. The famous comedian lived here for 25 years. Just opposite Chaplin's statue is a giant fork sticking out of the water! The fork stands directly across the Nestlé Alimentarium, a museum devoted to the history of food. The fork is in commemoration of its 10th anniversary.
From Interlaken, I went up to Jungfraujoch, also known as the 'top of Europe.' After buying the tickets, I was led into a panoramic cable car that whisked magically from the Pillon pass right up to the awe-inspiring glacial scenery 3,000 meters above sea level. There were two giant windows on the train providing staggering views of the stunning glaciers and deep valleys. Here, I got some out-of-the-world views of the most spectacular Alpine peaks—Jungfrau, Matterhorn and Mont Blanc. It felt like being between heaven and earth! Some people went a step further and were even paragliding, skydiving, and taking hot air balloon rides.
After that, I headed towards Ballenberg, which was somewhat of a cultural feast. At Ballenberg, I visited the open-air museum, which has more than 100 original, centuries-old Swiss houses and courtyards. It's a place full of fields, meadows, farm gardens, farmyard animals, and traditional arts and handicrafts. The museum also has craftsmen showcasing more than 25 traditional handicrafts, including baking, wood cutting, spinning, basket weaving, cheese making, cooking, sawing, chocolate production and pottery.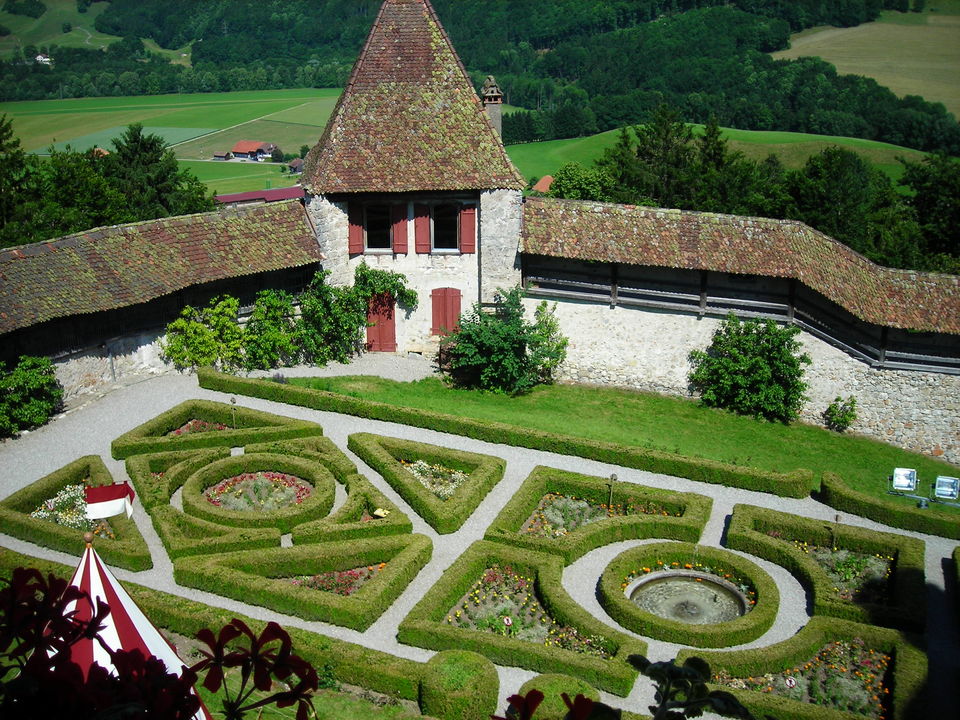 On the way back to Leysin, I checked out Les Diablerets for a while. It is known as a gourmet's delight after all.
Here, I stopped by the Auberge du Rosex restaurant. Housed in a 300-year-old house, its furnishings consist largely of witches hanging on brooms from ceilings! Further, the décor includes garlic hanging on the walls to ward off evil spirits. The menu is very creatively divided into the 12 zodiac signs. I was famished by now, and so decided to experiment with some unusual dishes like horse meat medallions with garlic and potatoes. I also tried the salad of baby leaves with white chocolate. The lively table next to mine ordered a shellfish dipped in white wine and some steamed fillets of char fish with black chocolate.
After that leisurely and imaginative, creative, yet delectable meal, I was ready to call it a day.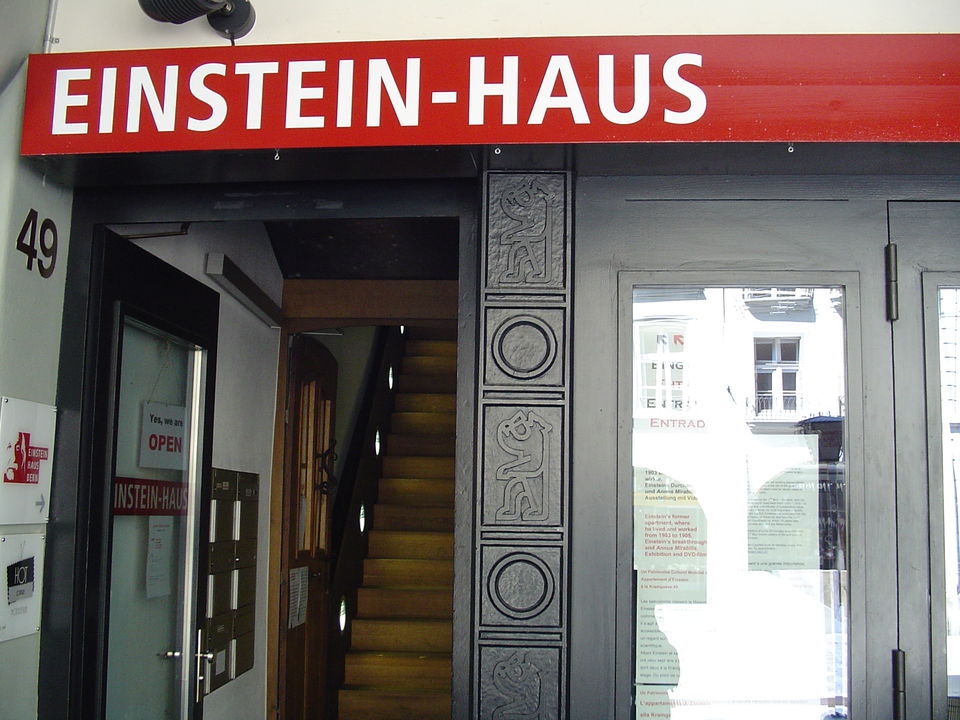 The next morning, I took a train to Bern. Here, I paid a visit to a famous local landmark, Einstein's House. Charmed by the many exquisite cobbled streets and decorated facades along the path, I enjoyed a scenic view of Lake Thun along the drive between Wilderswil and Därligen, where I decided to pick up some lunch.
After lunch, I reached Interlaken, one of the oldest and probably the most popular resort town in Switzerland. Interlaken is located between Lake Brienz to the east and Lake Thun to the west, and that's why the name meaning 'between lakes.' It is a destination for backpackers throughout the year, with numerous backpacker-friendly hostels and companies providing guided services in skydiving, canyoning, hang gliding, paragliding, and skiing.
Also full of touristy shopping, I bought a whole bunch of souvenirs here. There are other interesting attractions in Interlaken, like the Mystery Park, a paranormal-based theme park, and a daily chocolate show performed by the famous Schuh chocolatier, in which one can see first-hand how truffles, pralines and other delicious chocolates are created. A 'sweet' experience indeed, as one can ask for unlimited free tastings! Before leaving, I bought myself a pack of some famous Lindt chocolates.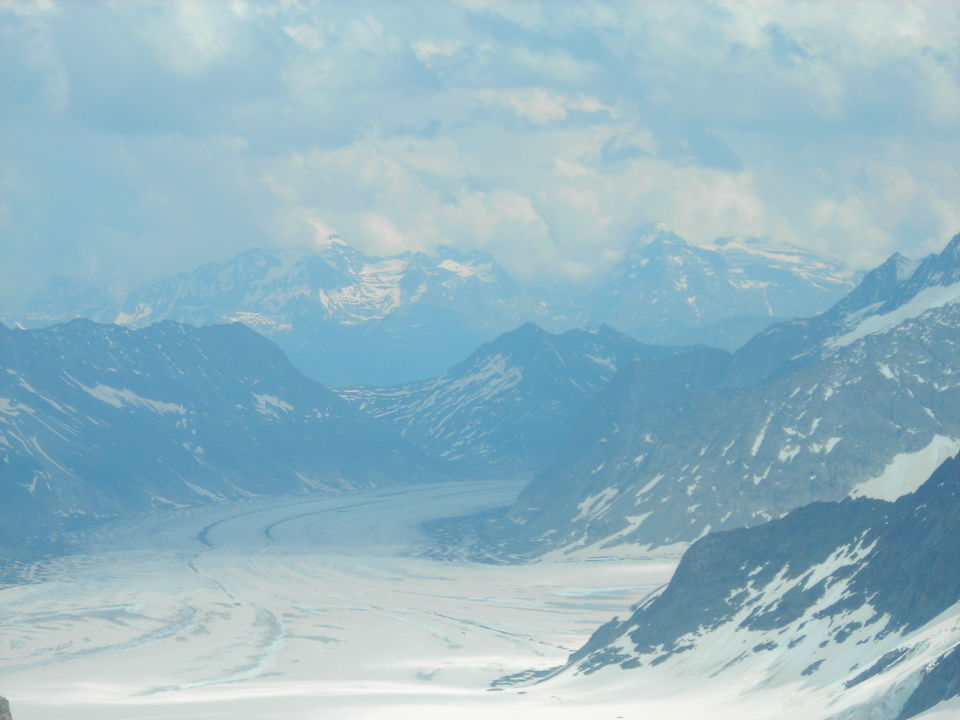 After that experience of a lifetime, I went to spend a relaxing evening in Lauterbrunnen. Here, I sat by Murrenbach, a fascinating 430-metre-long waterfall, which flowed into a stream. The beauty was incredible and closely resembled white powder elegantly pouring down a mountain and I captured many pictures of the sight.
After spending some time here, I went to another tranquil escape called Mürren. A car-less station perched at a height of 1,638 metres, it was accessible only by cable car. Walking around this quaint little town guaranteed pure air and silence.