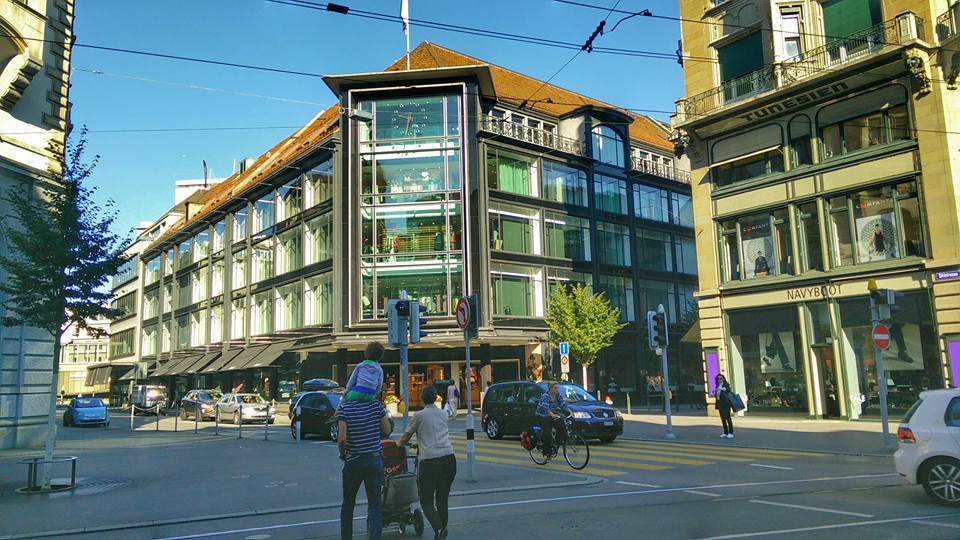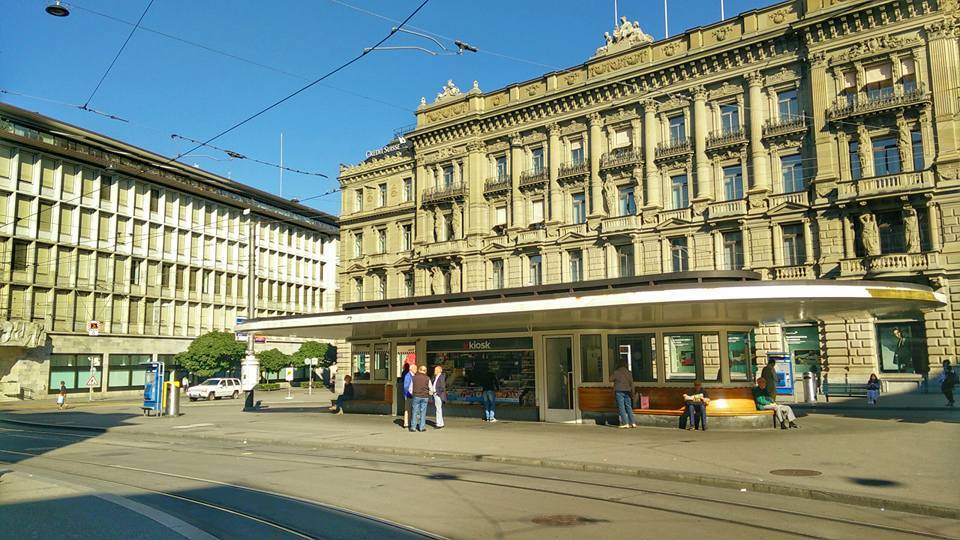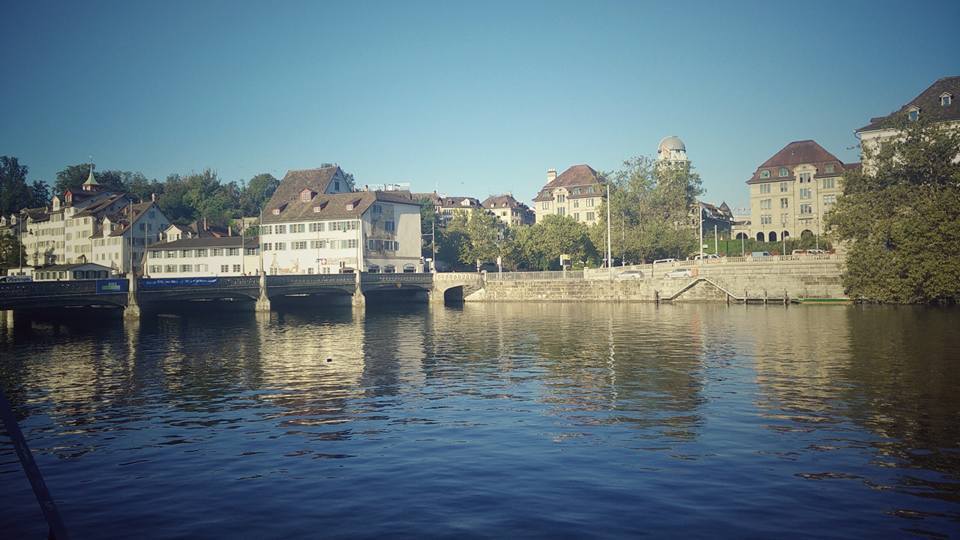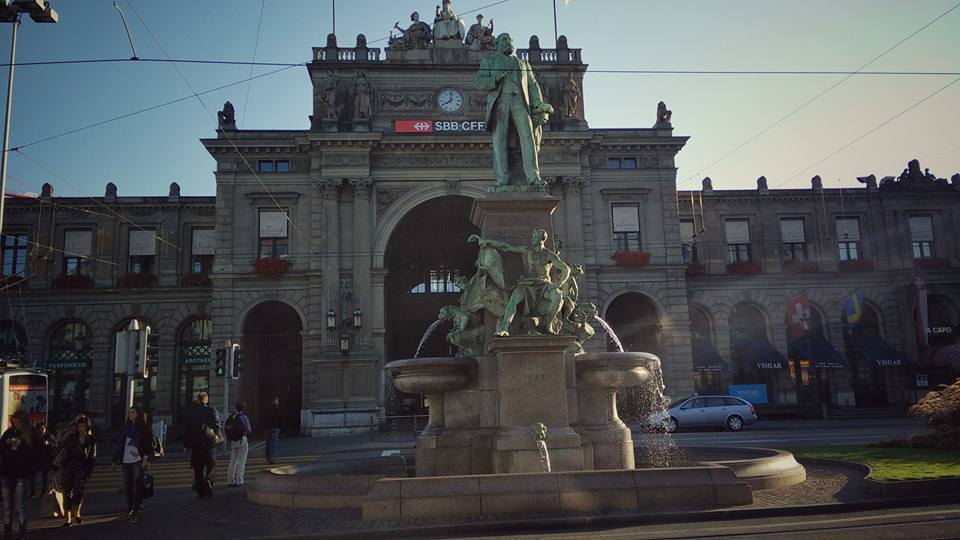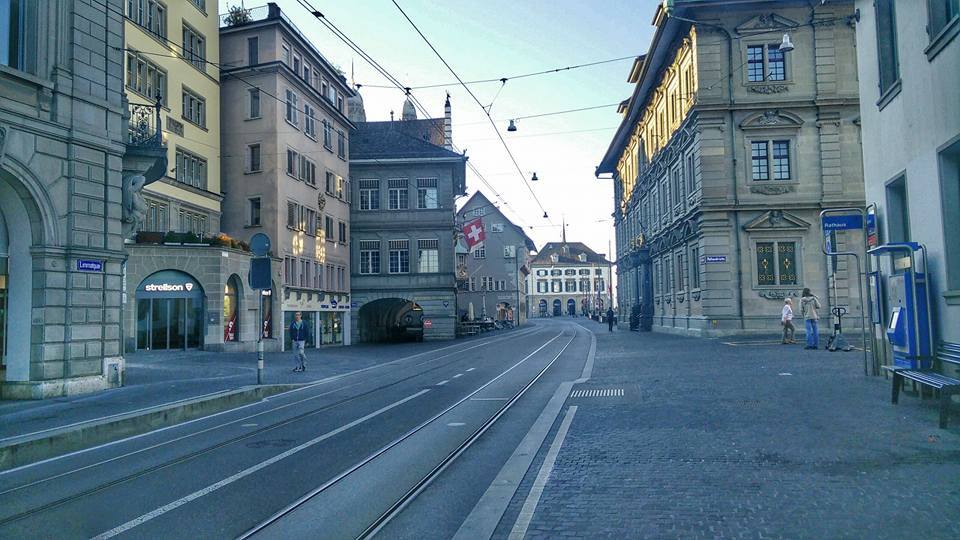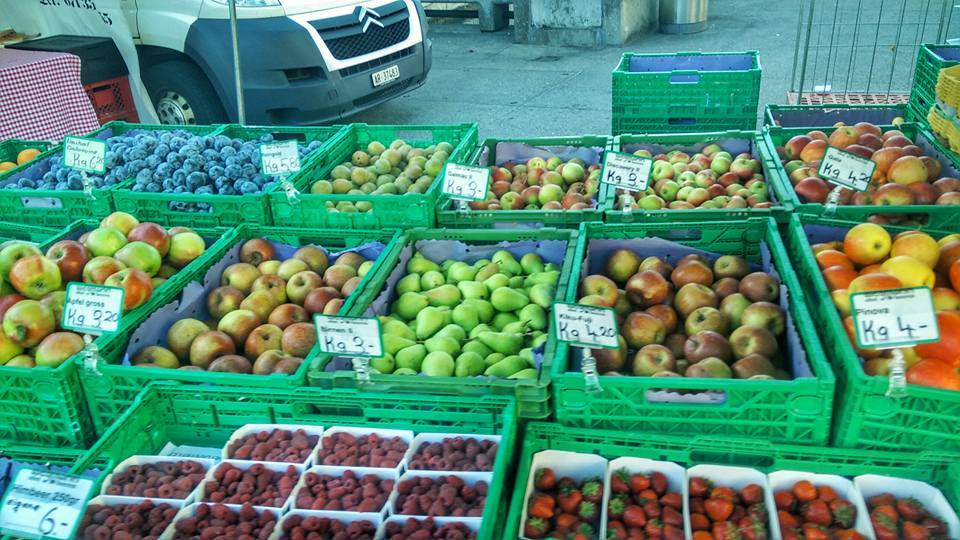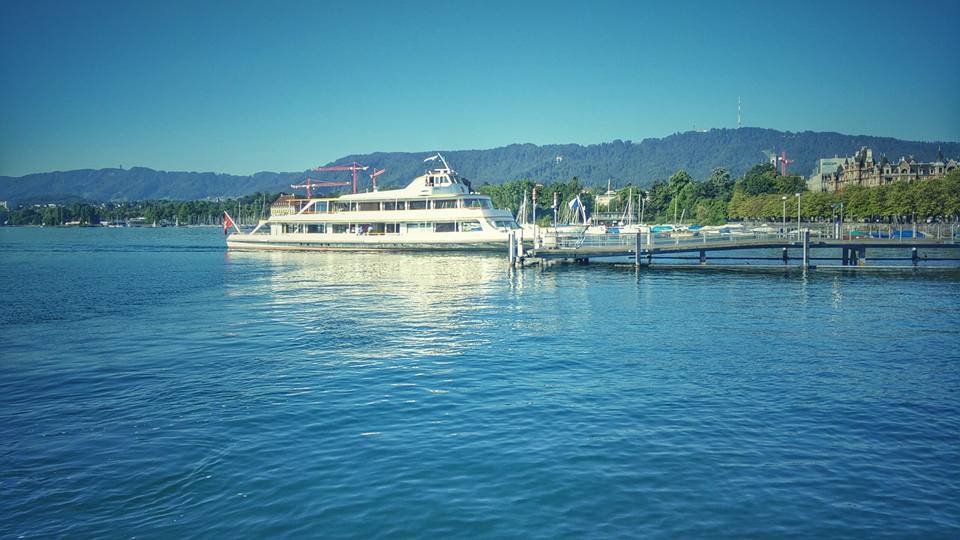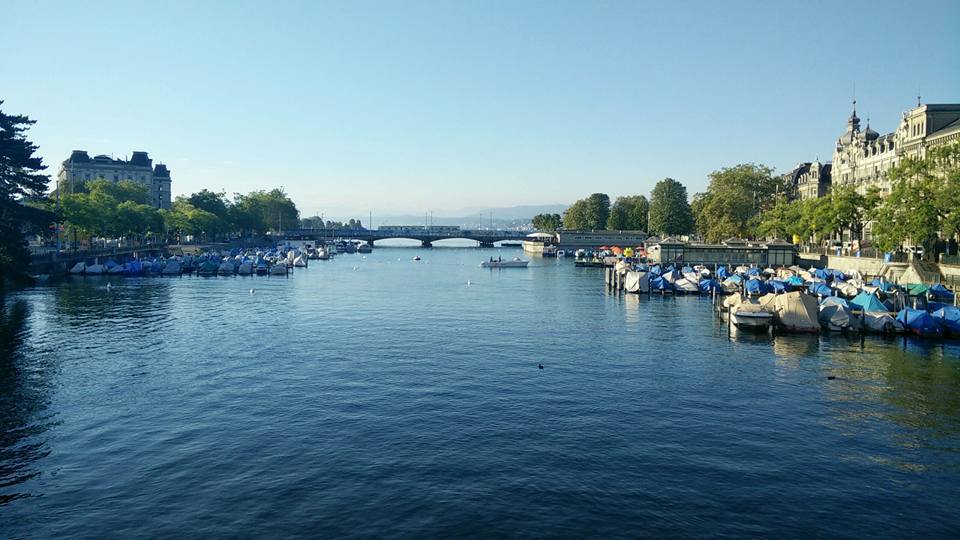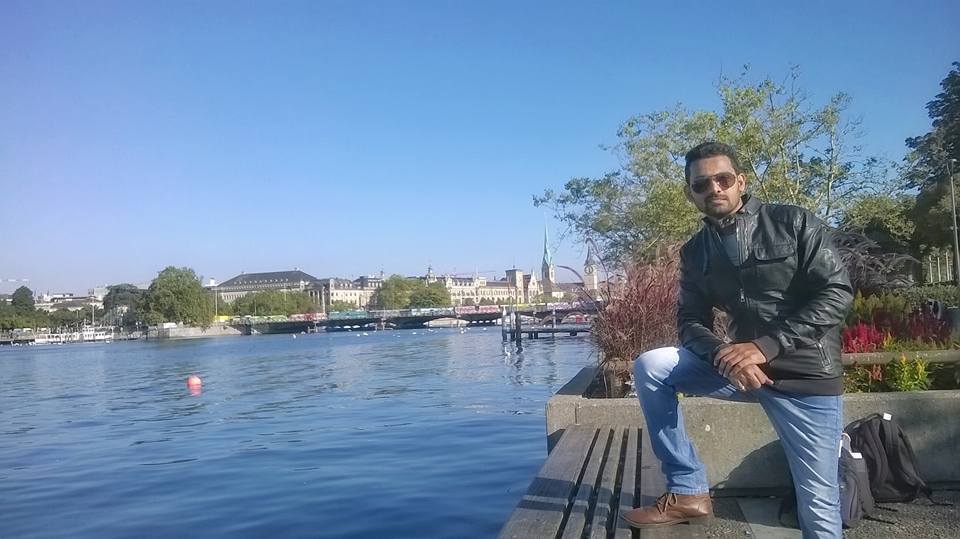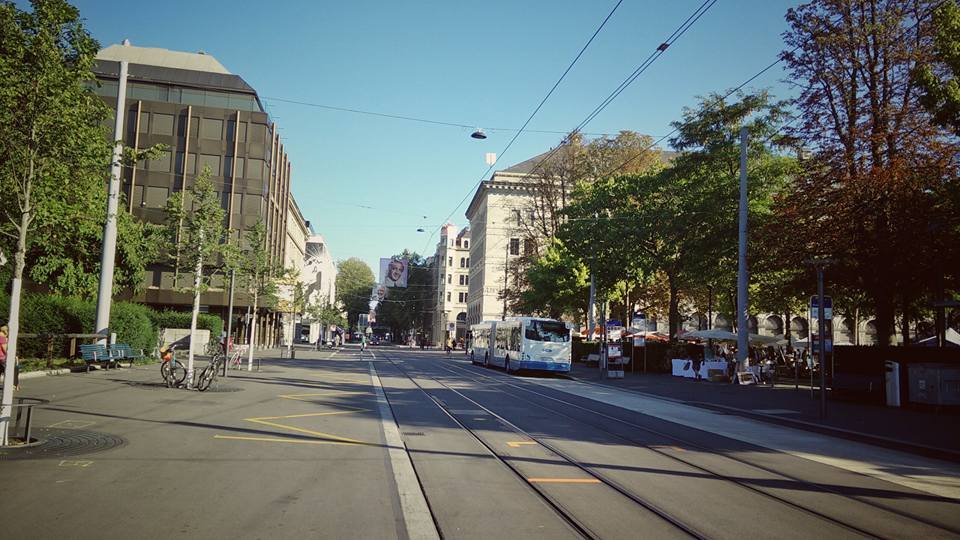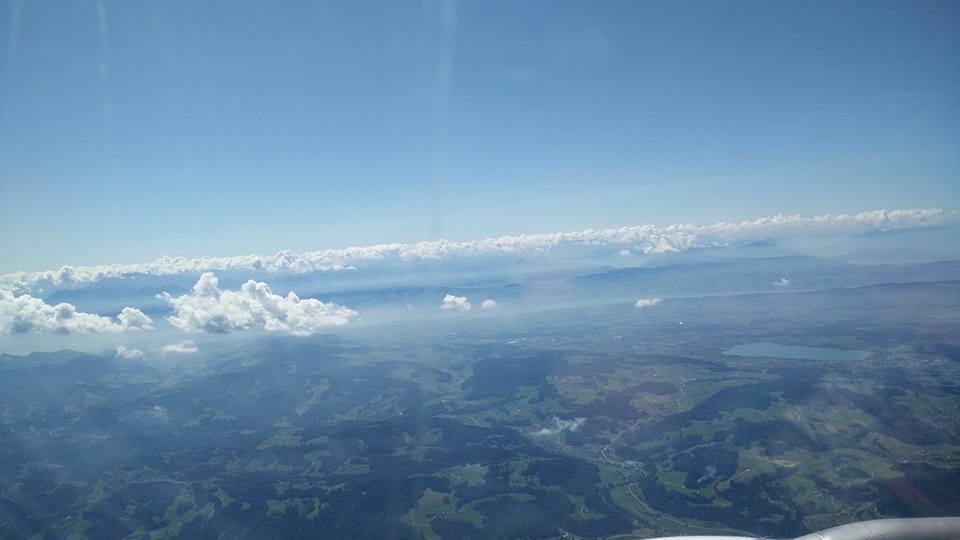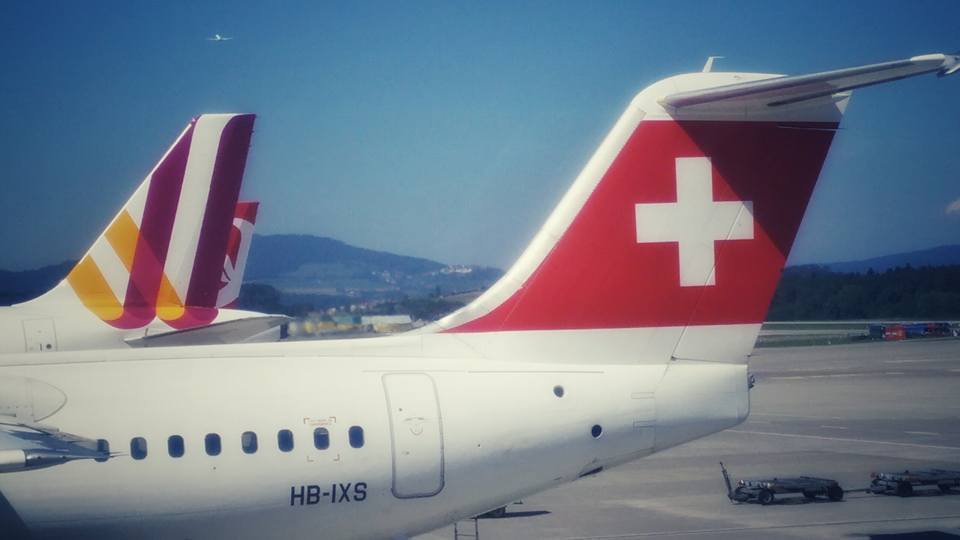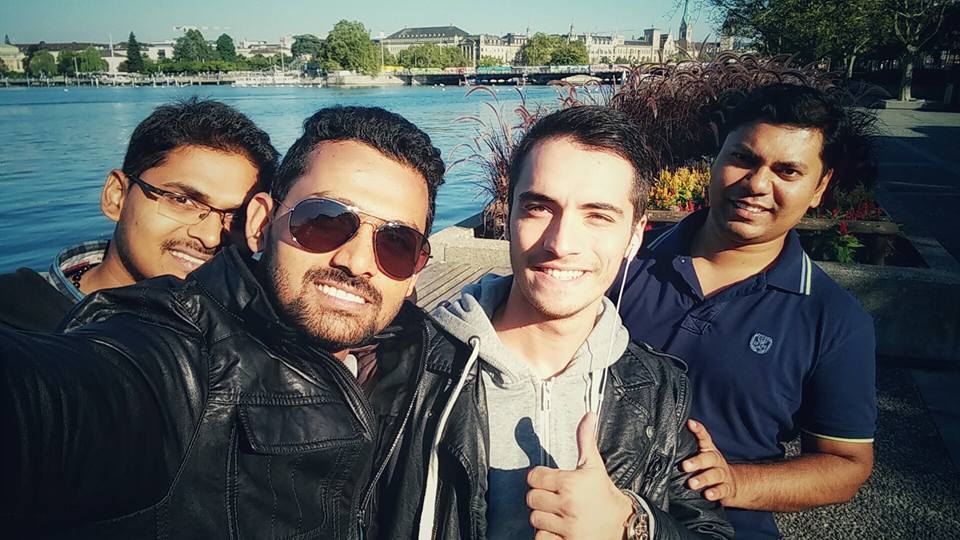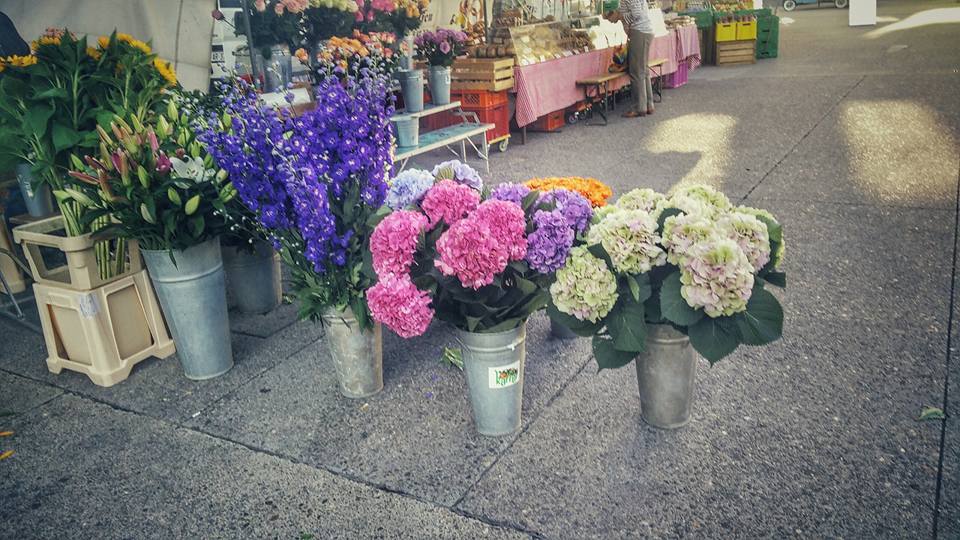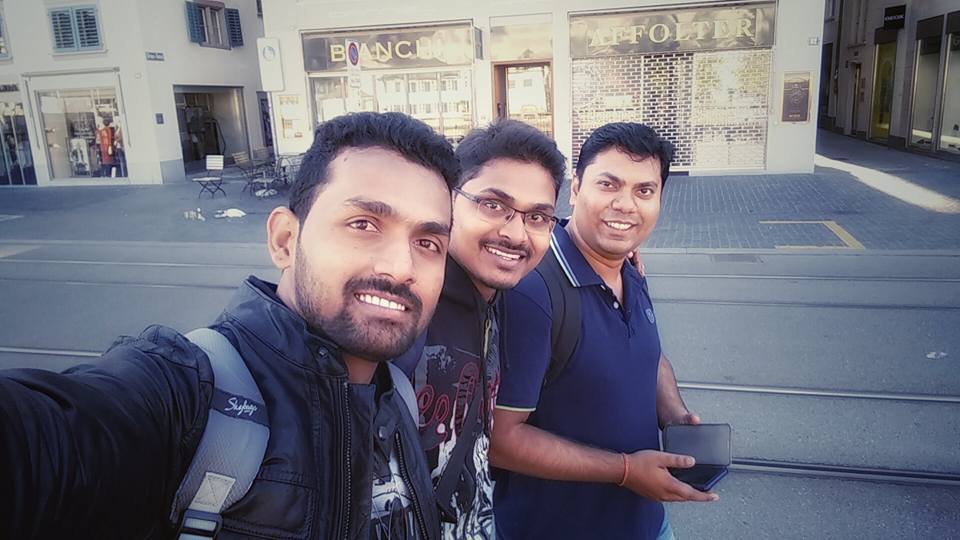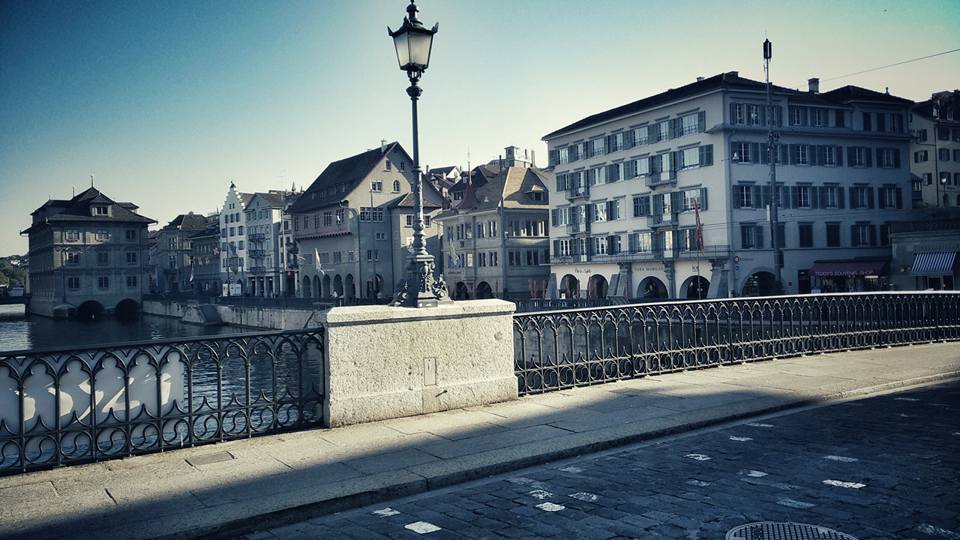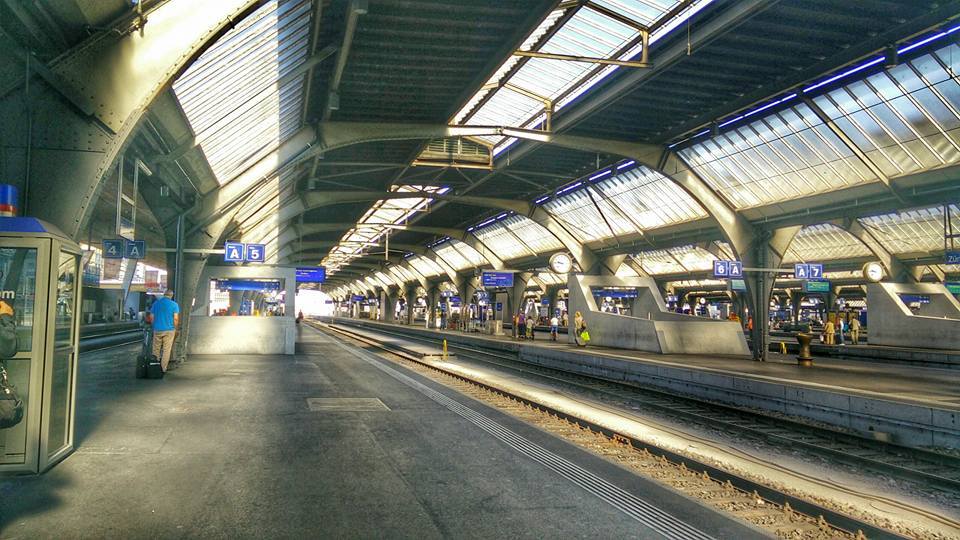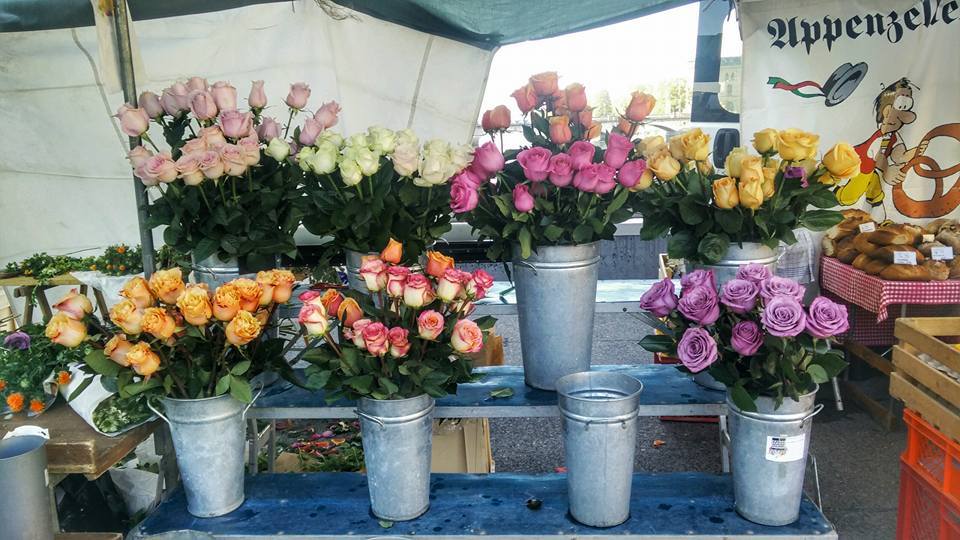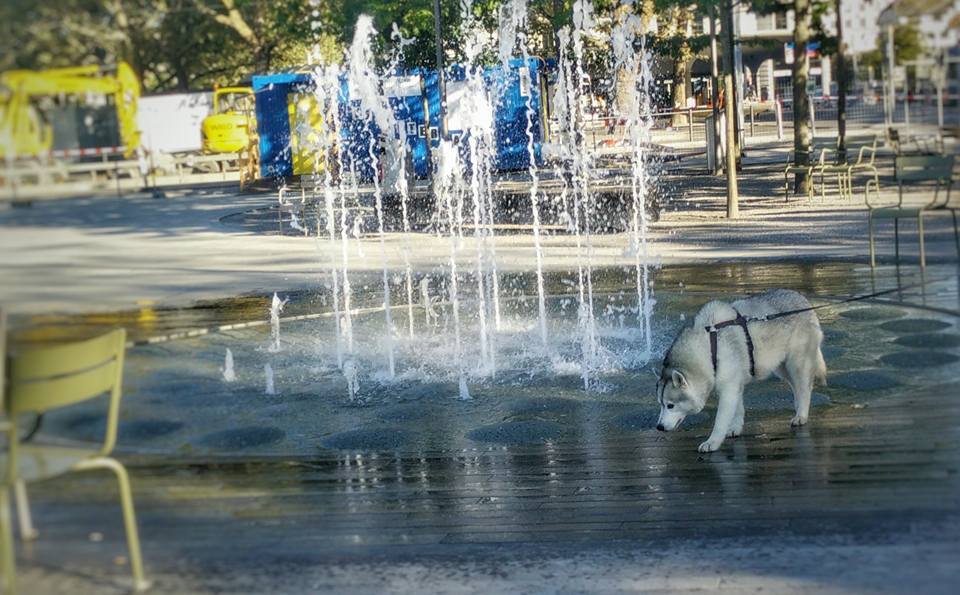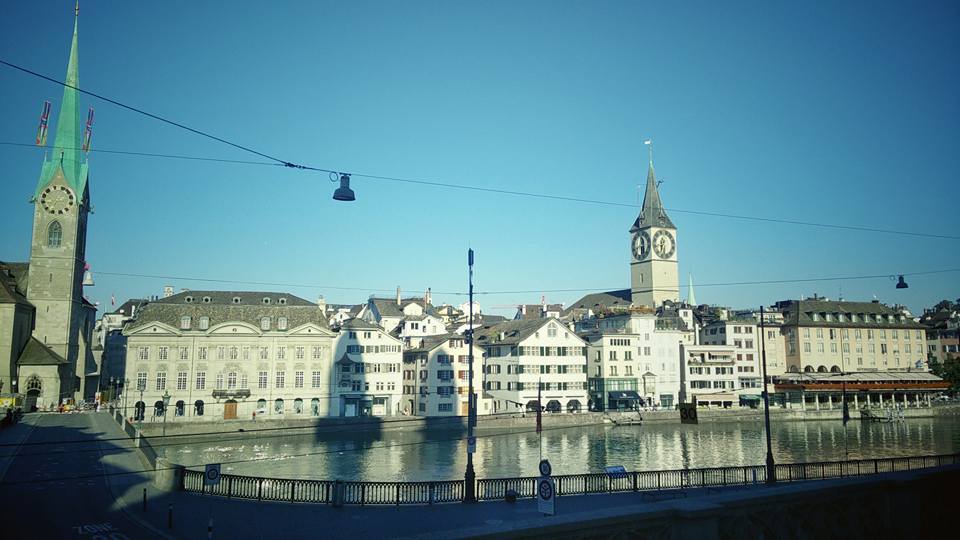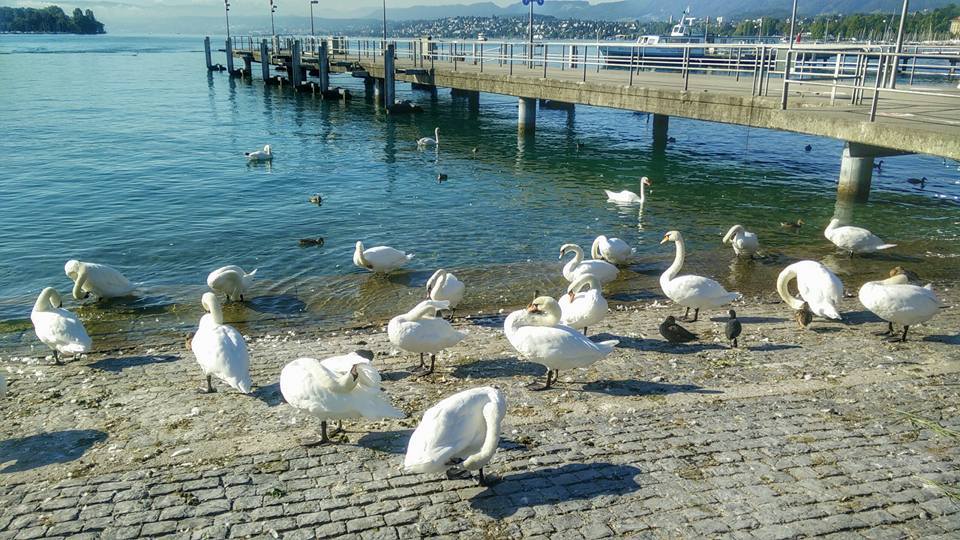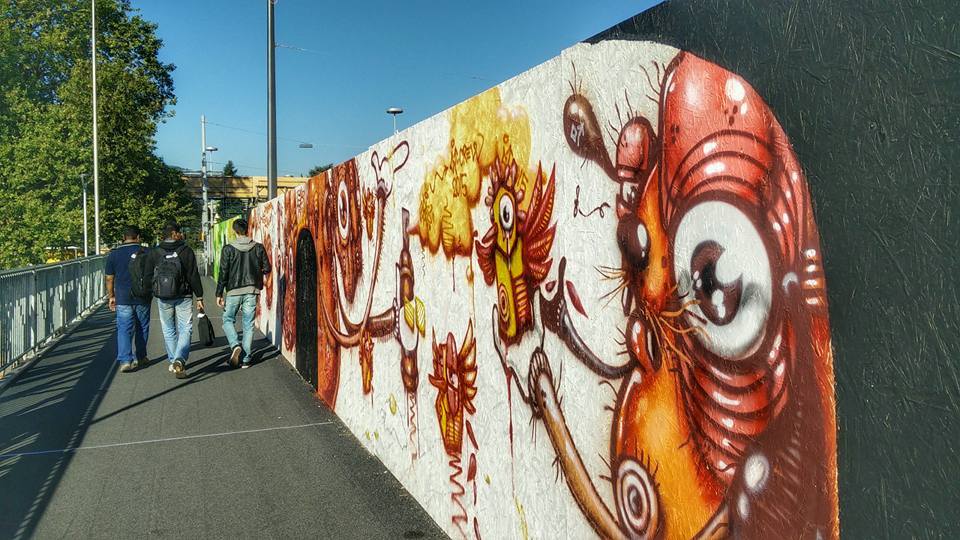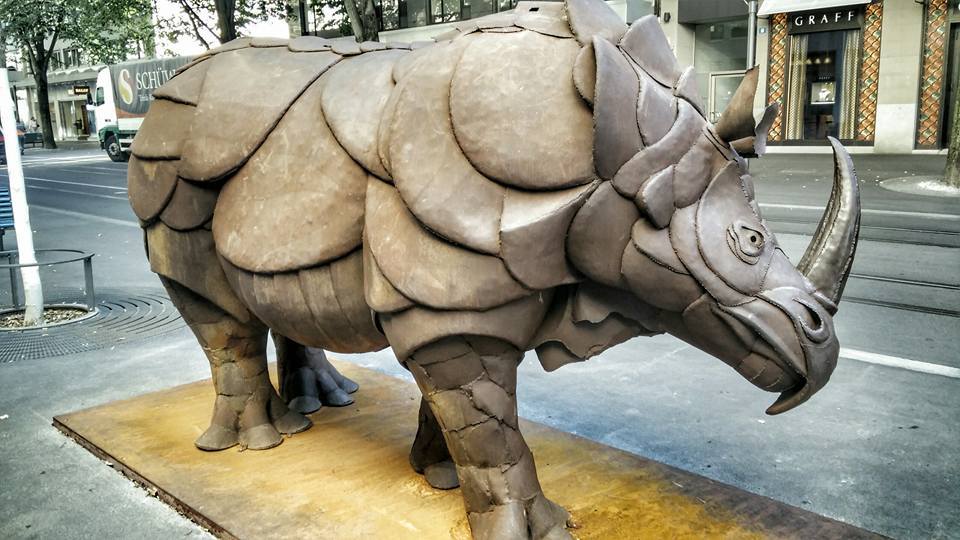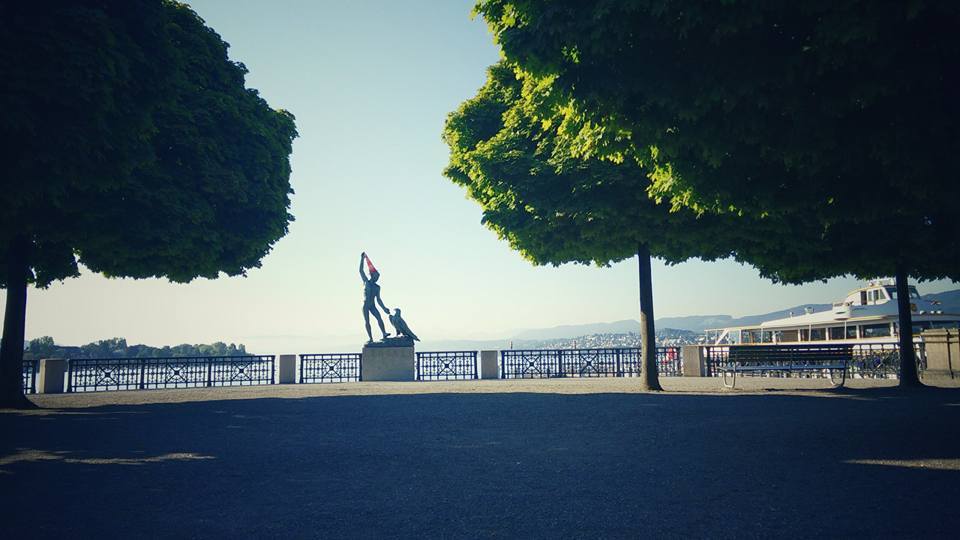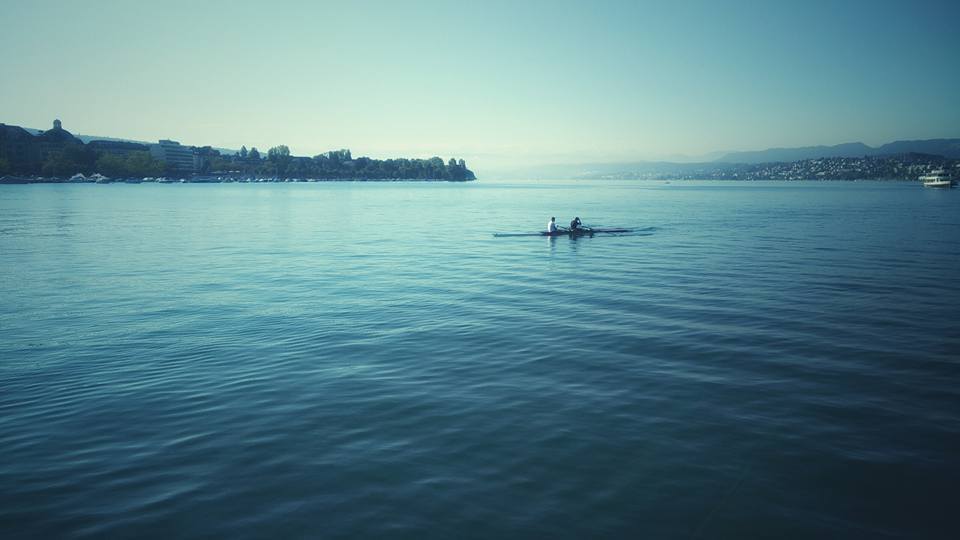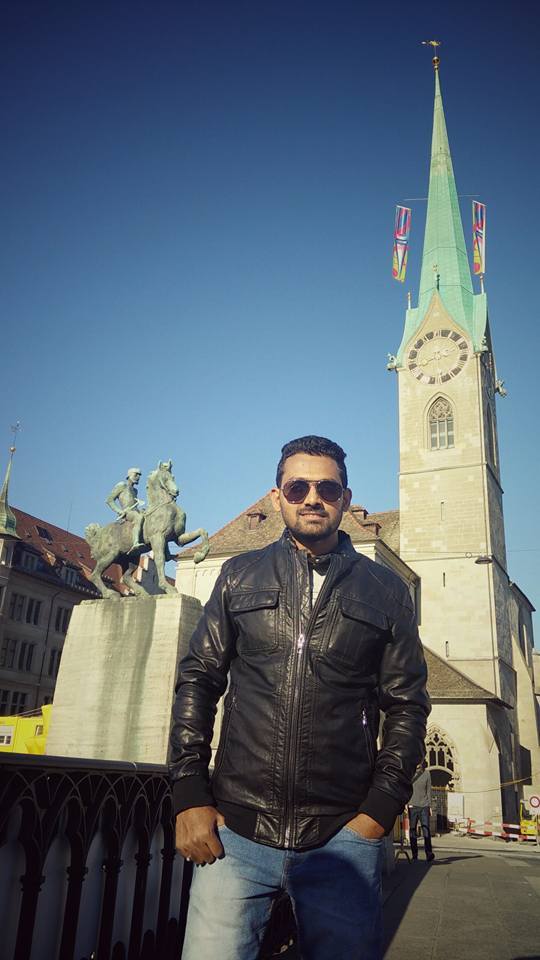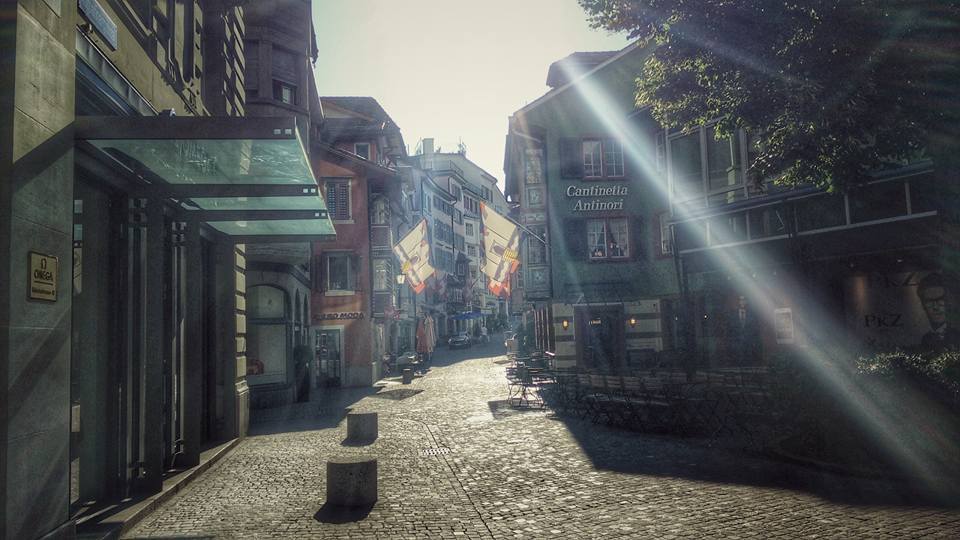 A short trip while traveling to Finland.
I got 6 hrs gap between my connecting flights while traveling from Mumbai to Helsinki (Finland) via Zurich (Switzerland).
Thankfully the train connections from the airport to the city centre are good and fast. Also the town of Zurich is pretty compact so that even with only a few hours you will be able to see a good part of it.
With your early arrival, the city will be somewhat dead at the beginning as most shops open at around 9 or 10 am. In your case I recommend the following route: Take any train to Zurich and leave it at Hauptbahnhof or HB (which means main station in German). Walk a short part along famous Bahnhofstrasse, which starts just opposite of the train station. After a few blocks turn left diagonally into Rennweg, where old town begins. Then take a left at the very small alley called Fortunagasse. It leads you up to Lindenhof, a tranquil square where often people can be watched playing giant chess. From here you have a nice view across the river Limmat towards the part of old town called Niederdorf. It's also the oldest section of the whole town with houses dating back to 12th century. Descend southwards along Pfalzgasse and Schlüsselgasse. You will pass St. Peter church, with the largest clock face of Europe. Further southwards you will reach Fraumünster church. Visit it from the inside - it's very famous for its modern windows created by artist Marc Chagall. After this continue south along the river, passing impressing houses from 19th century, until you will reach the lake. Hopefully it will be a clear sunny day and you will be able to see the mountain range from here. There are nice parks along the lakeshore if you feel like having a short walk or just relax on a bench. On your way back to the train station you have two options:
A. If you like (window) shopping, then take Bahnhofstrasse, which stretches all the way from the lake to the train station. Shops should be open at this time.
B. Cross the bridge and walk through old town (first part called Oberdorf, then Niederdorf) back towards the station. A visit of Grossmünster, the largest church of town, is recommendable. There is also a crypte and you could climb one of the two towers, from where there is a fantastic view. The alleys in that part are lined with small shops, restaurants and bars.
I would take a train back to the airport around 10.30 am to be there at time.