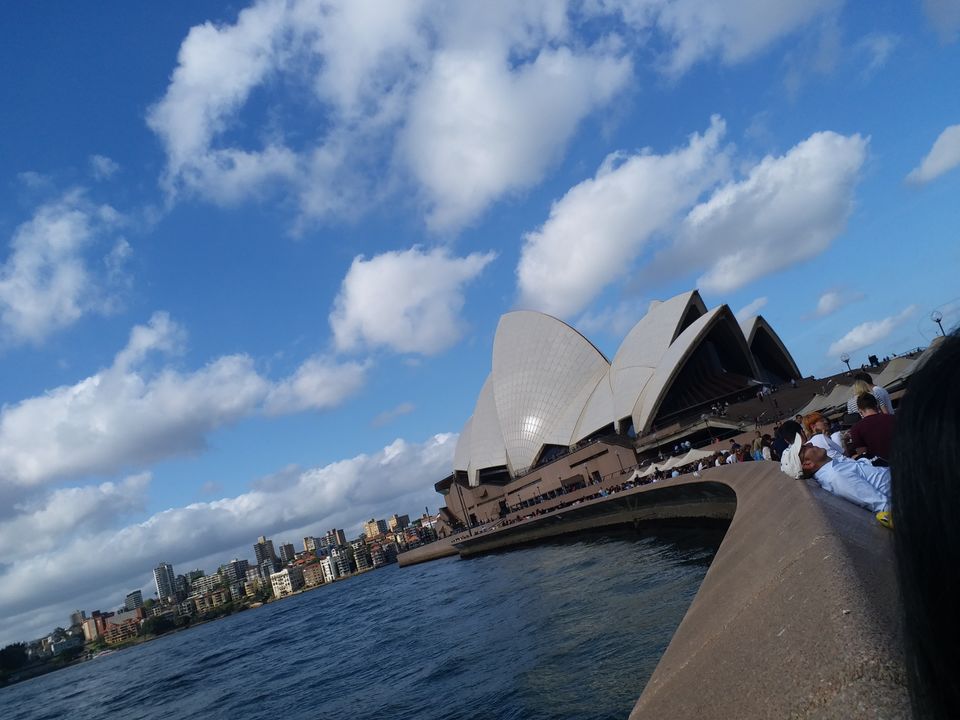 Beaches, sunshine, sand, cocktails, long drive and exotic seafood...this is what summarizes my trip to Australia!
I have this habit of never googling about the city I am about to visit. But at the end of trip I feel happy for not doing it as I come up with my own experiences to cherish.
Melbourne
The First thing You should have when you land in Australia is Opal card. Not only it makes the travelling easy(used for public transport) but it also saves you money. Another popular mode of public transport here is Tram. There are 'free tram zones' in the city and I would recommend it is one of the best ways to see the major attractions of the city.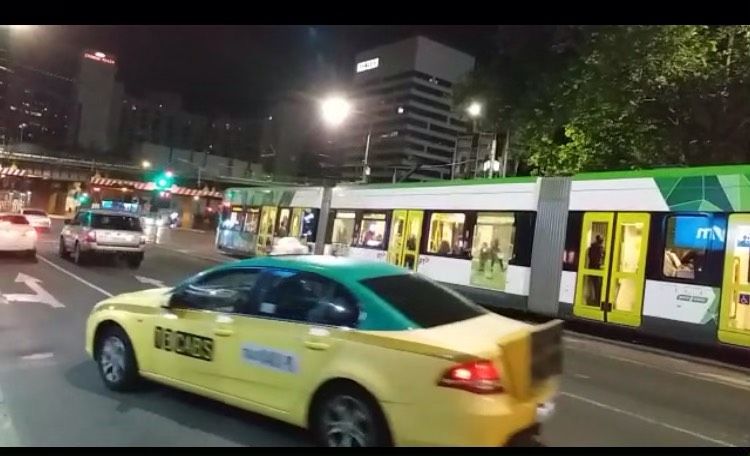 Dollars it is and You have to save on money too! So for our stay in Melbourne we chose a hostel instead of a regular hotel. It is in the heart of city center and hence close to major attractions here. I booked a twin room with Bunk beds which was a bit costly than the average rooms.
Rarely you are lucky to experience back your childhood days/school days with your wife!! You will understand what I am trying to say by looking at the picture below-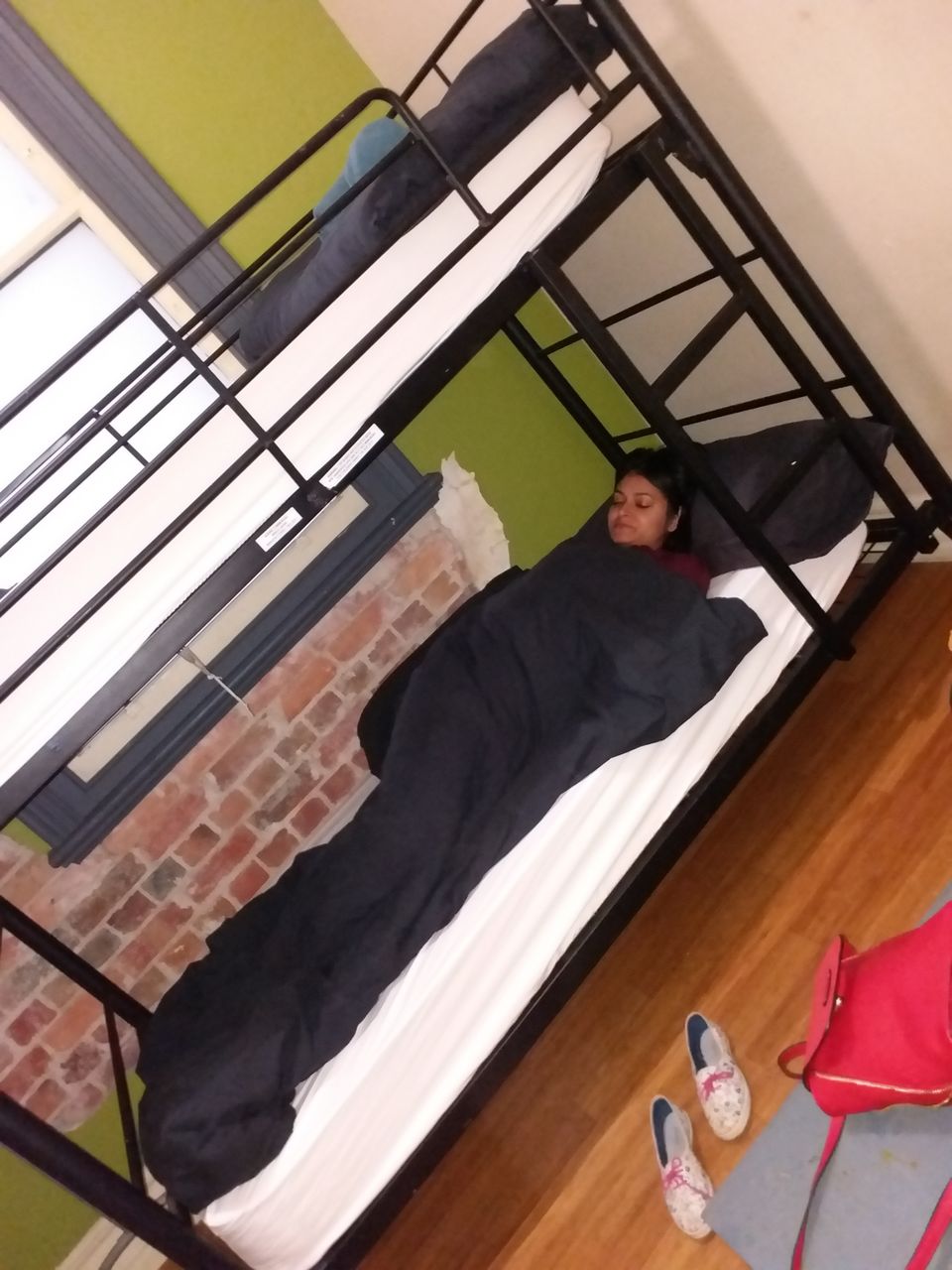 Don't even miss out on Sea Life aquarium. Even I didn't want to go but keep reading!
How could have you missed out the Penguins in a small penguin island in one corner.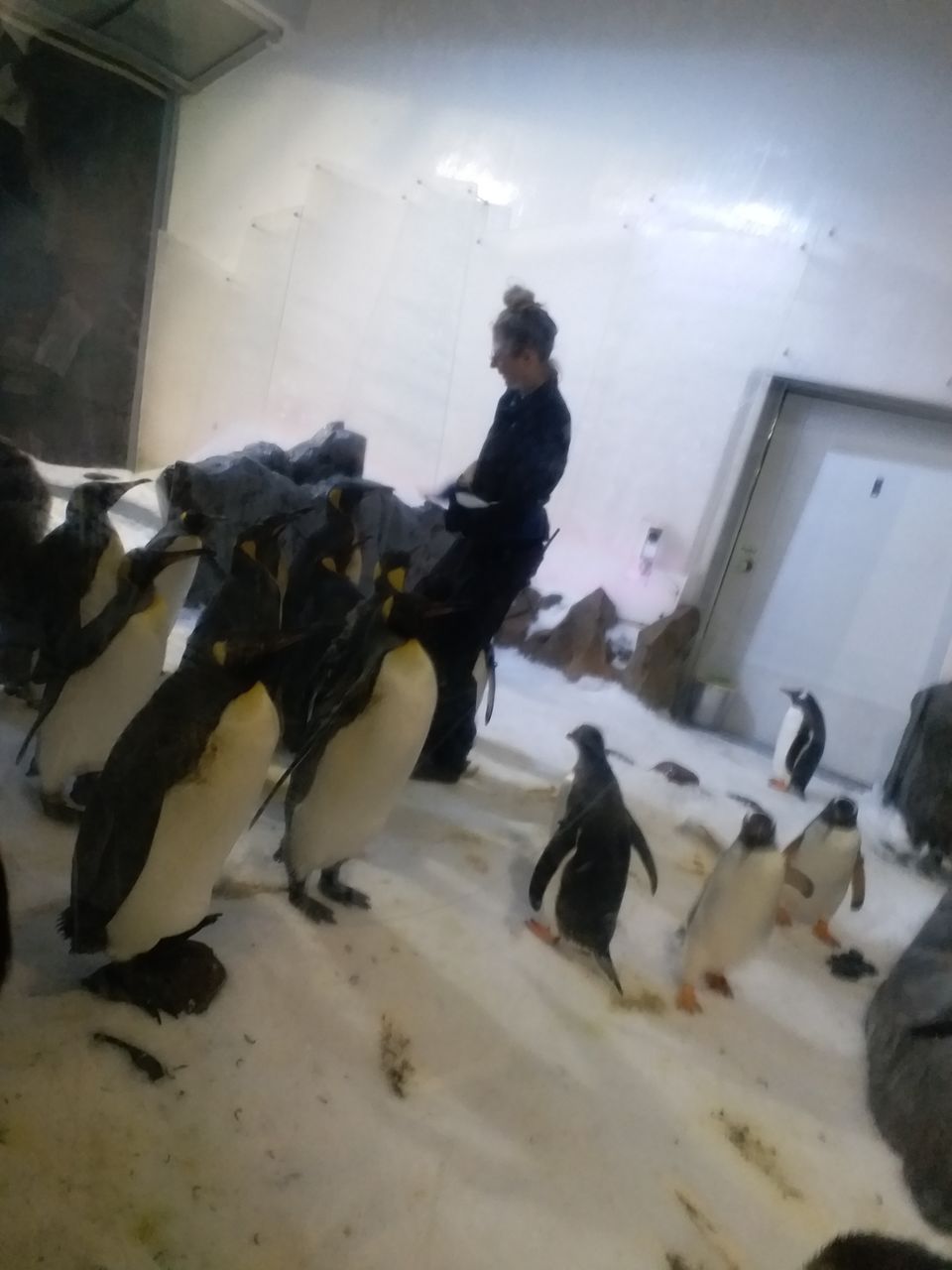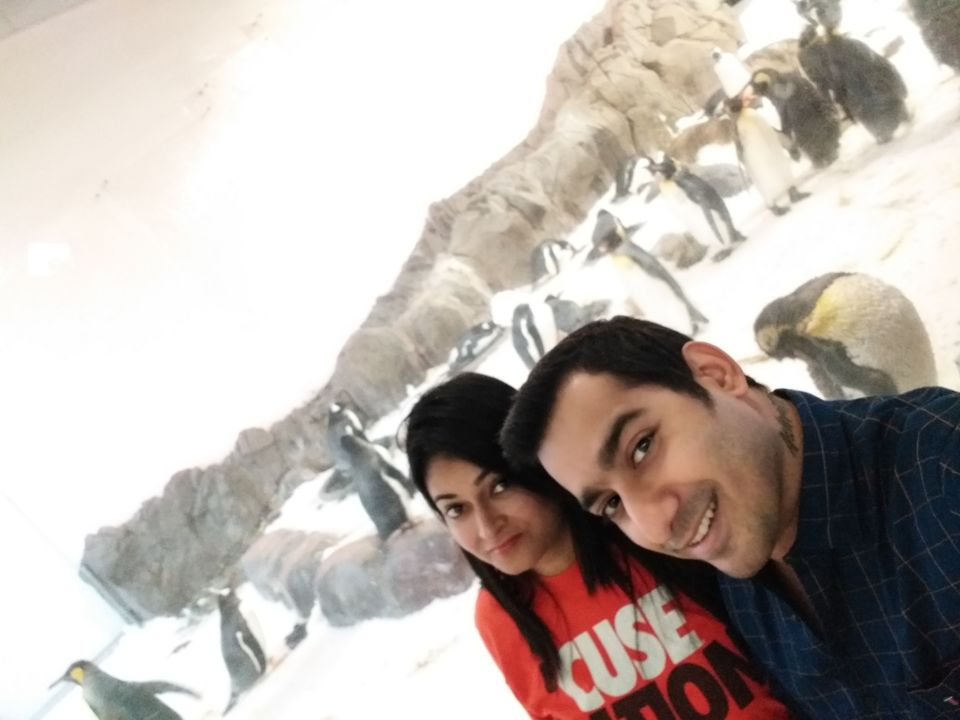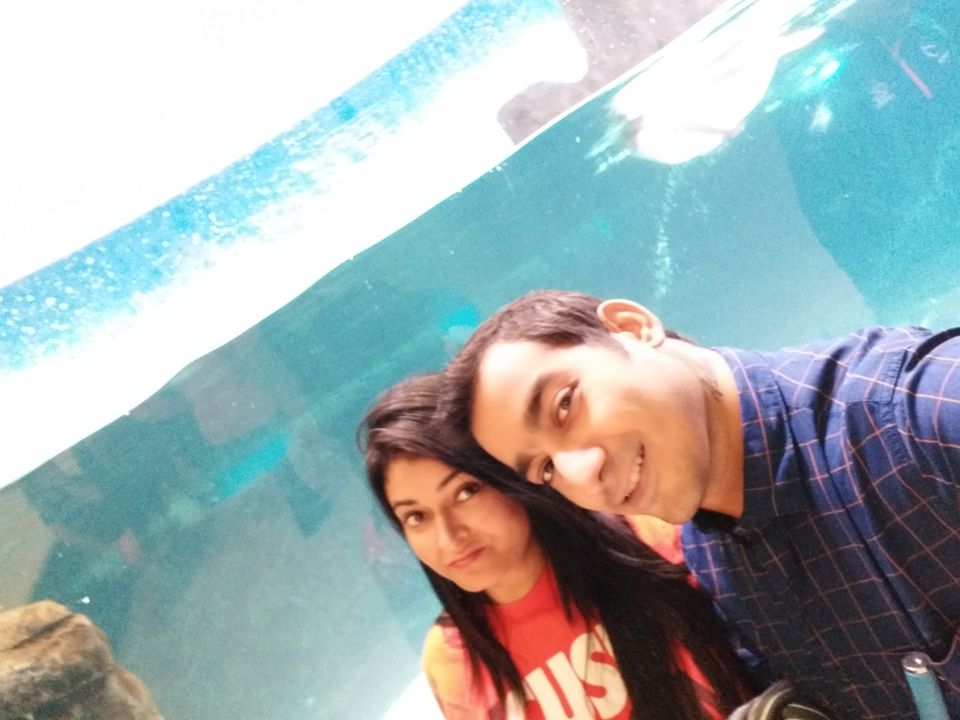 There is also a free of cost 4D movie being shown in a small theater which you can miss out if you don't notice. Its based on Ice age characters and its super cool especially the effects created by the vibration of chairs and the surround sound effect.
Wanted to share this beautiful picture of Sting Ray
(Not my wife,its the fish I am talking about!!)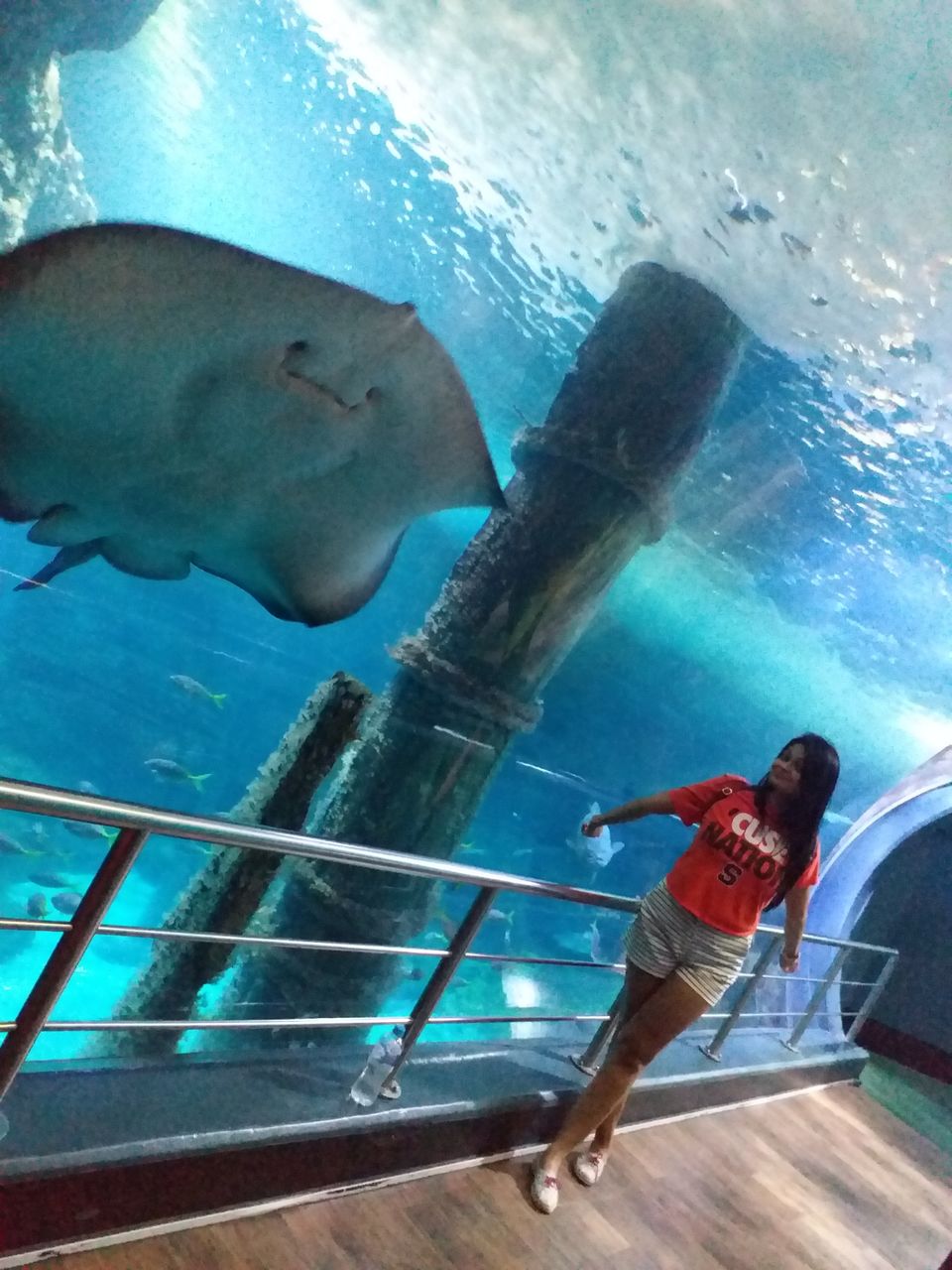 Another place to visit if you are in Melbourne is eureka sky-deck.
It was not the 360 degree view which appealed me, rather it was the scary and yet thrilling experience of Hanging from 88th floor in a glass cube!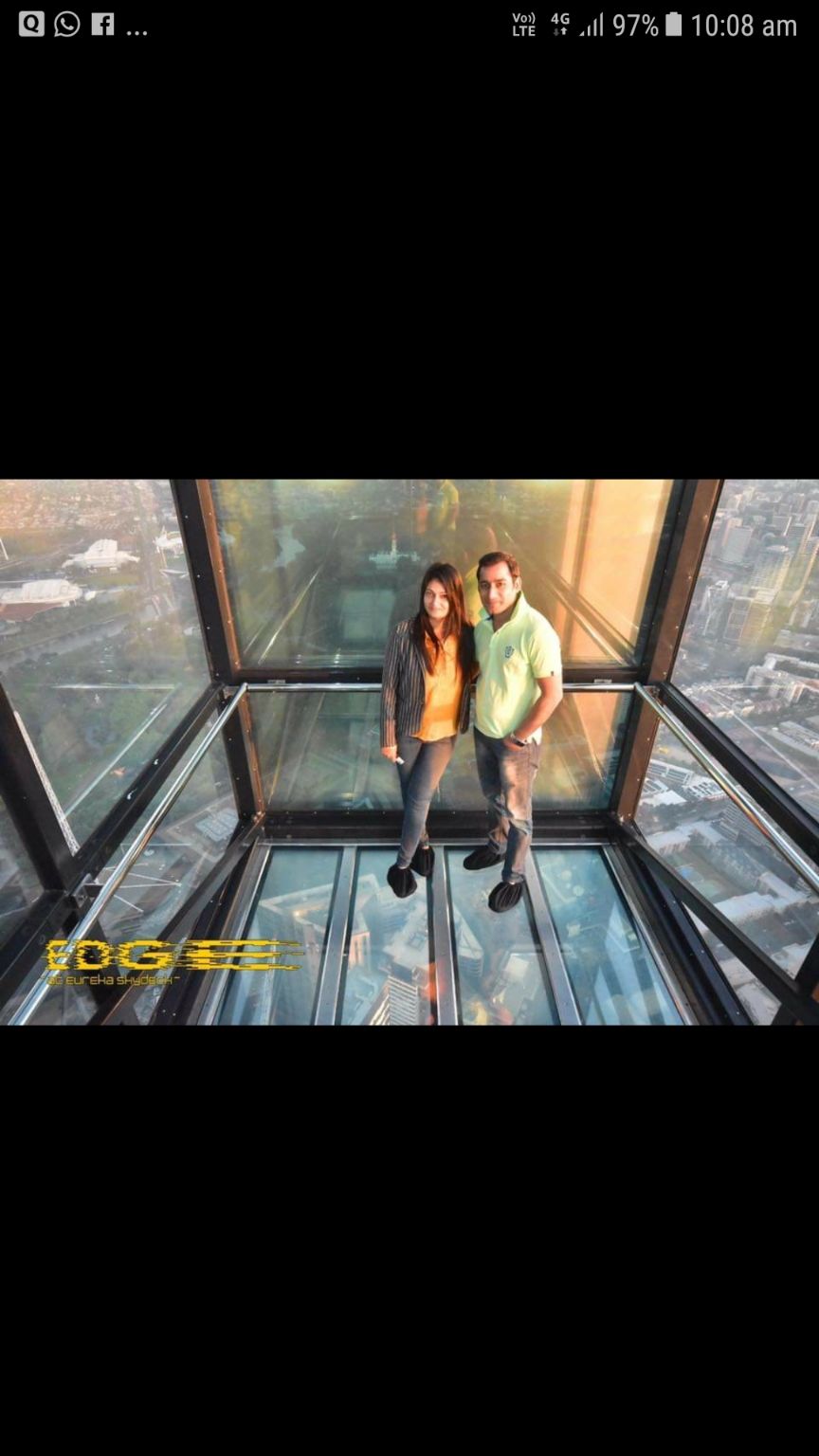 One of the best experiences in Melbourne on the final day was to hire a car and drive for the first time on International roads along the coastline.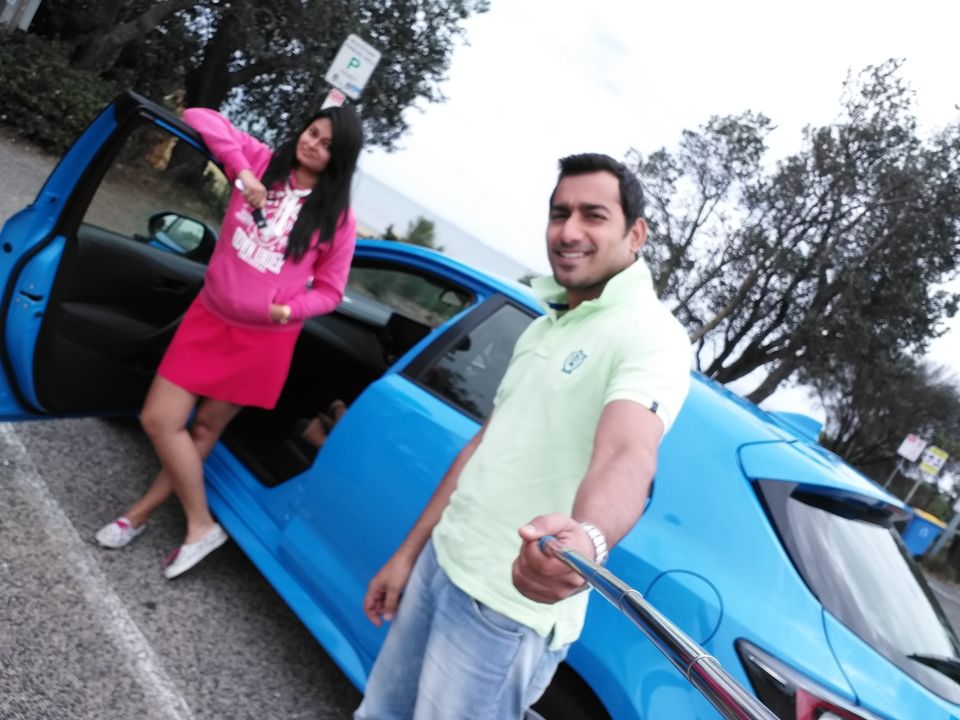 Important tips-
1)Its right side driving and steering is also on the right side.
2)Book car rental in advance via online then it would be way cheaper.
3)Make sure you know beforehand how to drive automatic cars!
Once you are behind the wheels you must head towards the St Kilda beach.
Few of my recommendations at this beach side are-
1)Place to go- Pontoon St Kilda
2)A must have for Lunch- Fisherman's basket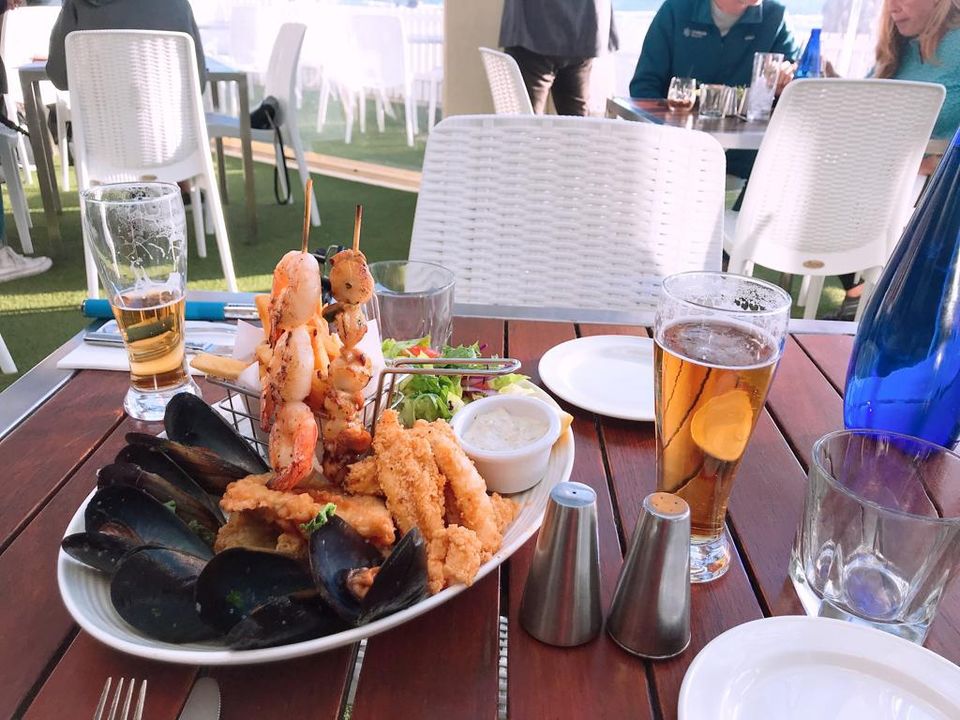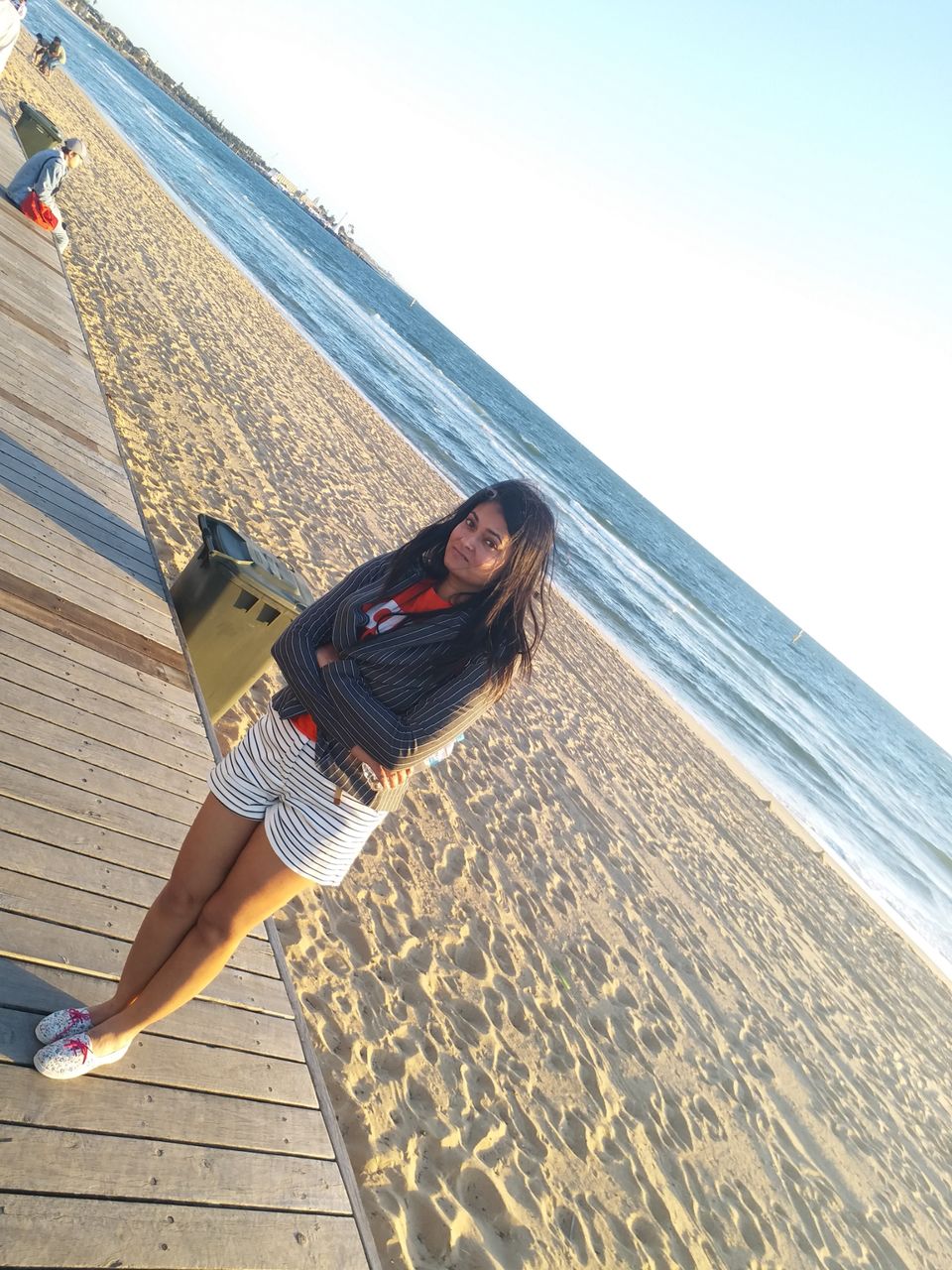 After a relaxing day at beach we went to South Bank for dinner to enjoy a scenic view by the Yarra river.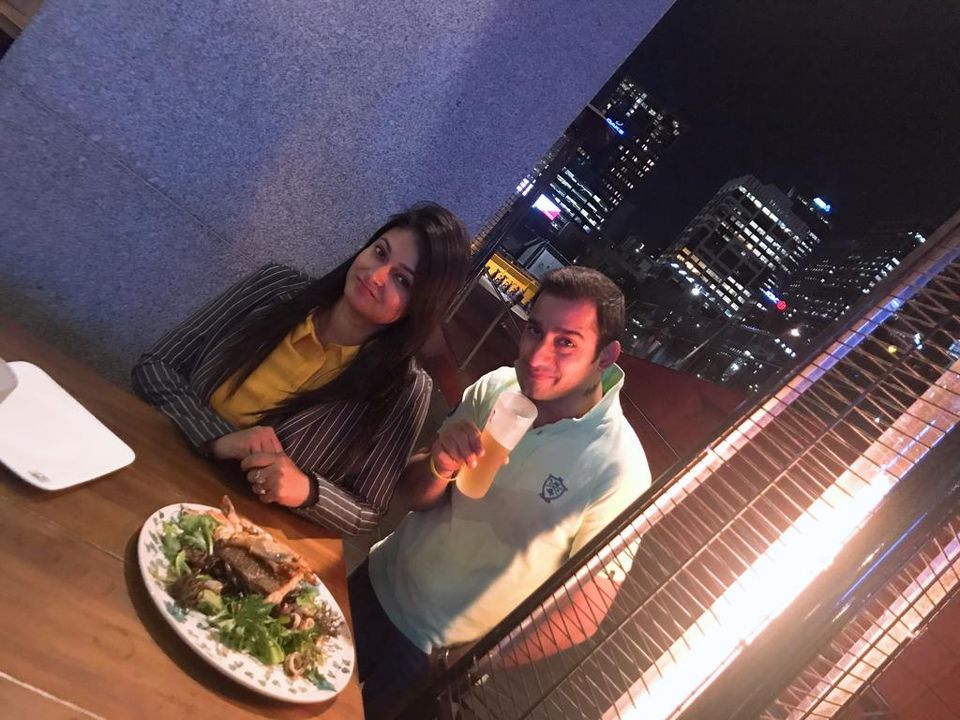 Sydney
While travelling from Melbourne to Sydney I made a MISTAKE of carrying a Big luggage bug and Tiger air charged me extra for this.
So my advice-
Carry small luggage bags!
I had seen the beautiful pictures of Opera house and always wanted to be there.
BUT a big recommendation is don't ask the people/tourist at opera house to click your pictures as they would bluntly/rudely say No!
Luckily after being rejected 4-5 times I found a gentleman who clicked our pic!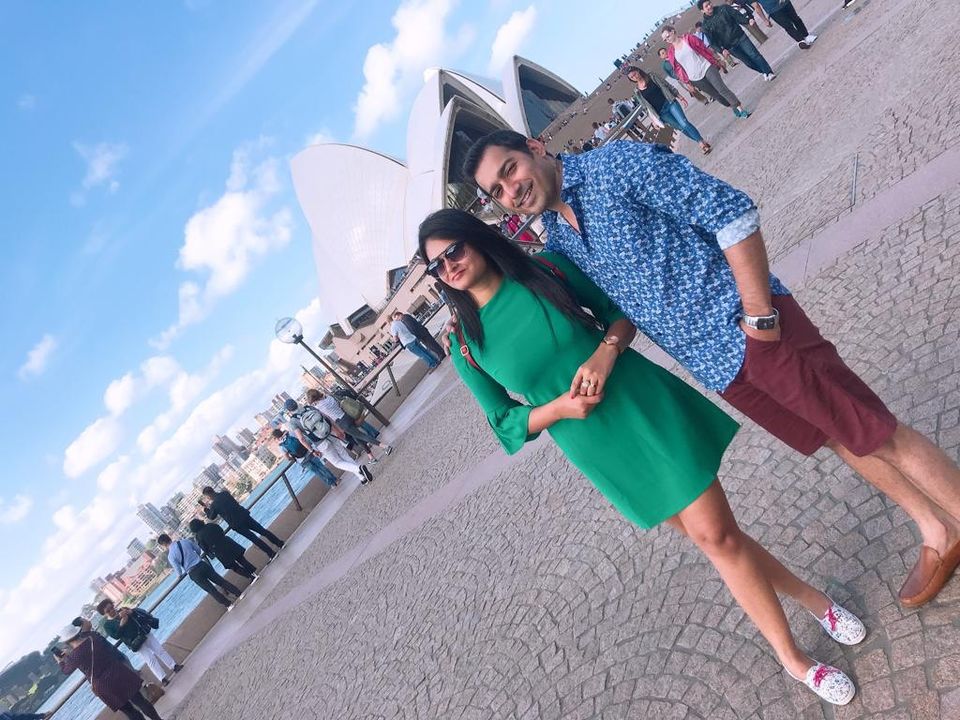 Eating joints in the sidewalk next to Opera house offer quality food and drinks. You can sit here and live in the moment!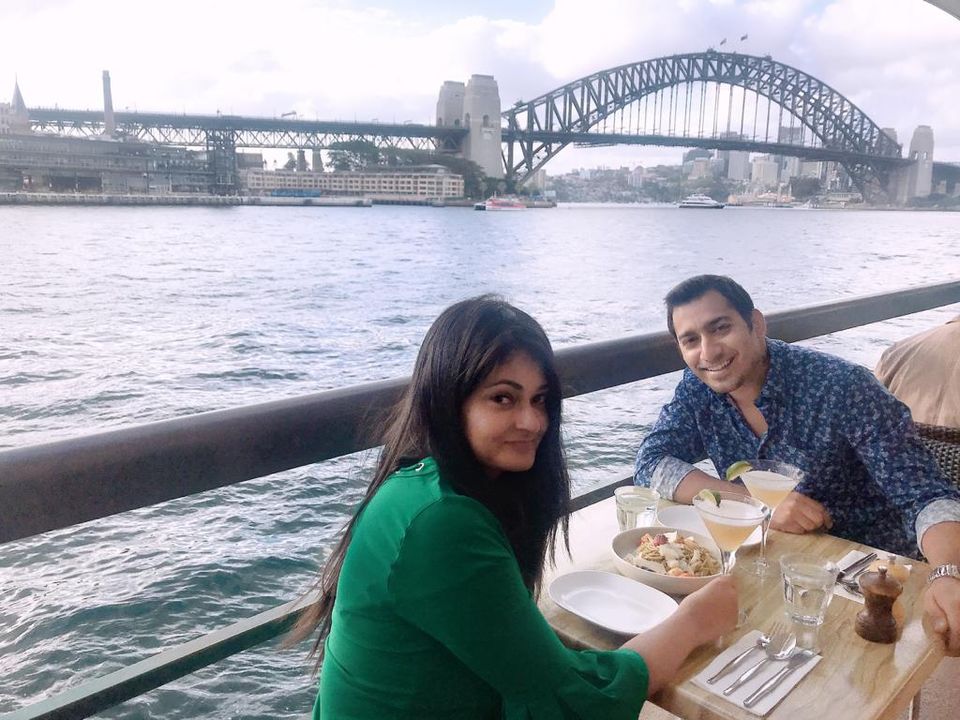 Once you are done with the photo session at opera head out to one of the most famous beach.
Happening and full of life, the famous Bondi beach reminds me of the exotic locations as seen in movies.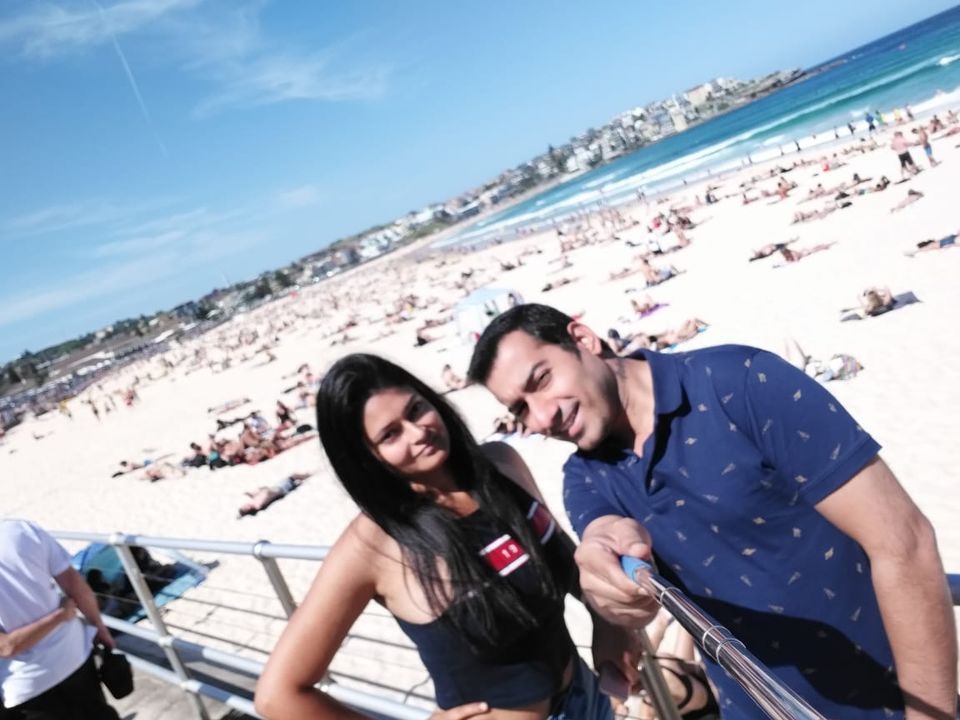 Important point-
Don' t even think of drinking or smoking at beach as its punishable!
You would find infinite number of bars and restaurant across the lane and few by the beach side.
Well, sadly this brought us to the end of our 3-days Australian trip. I will cherish the memories created here till we meet next time.
"Priat di" (Goodbye) Australia!
Frequent Searches Leading To This Page:-
top things to do in Australia, things to do in Australia Sydney, best things to do in Australia, best places to visit in Australia, best places to visit in Australia in march, best place to spend a week in Australia, cost for 7 day trip to Australia from India