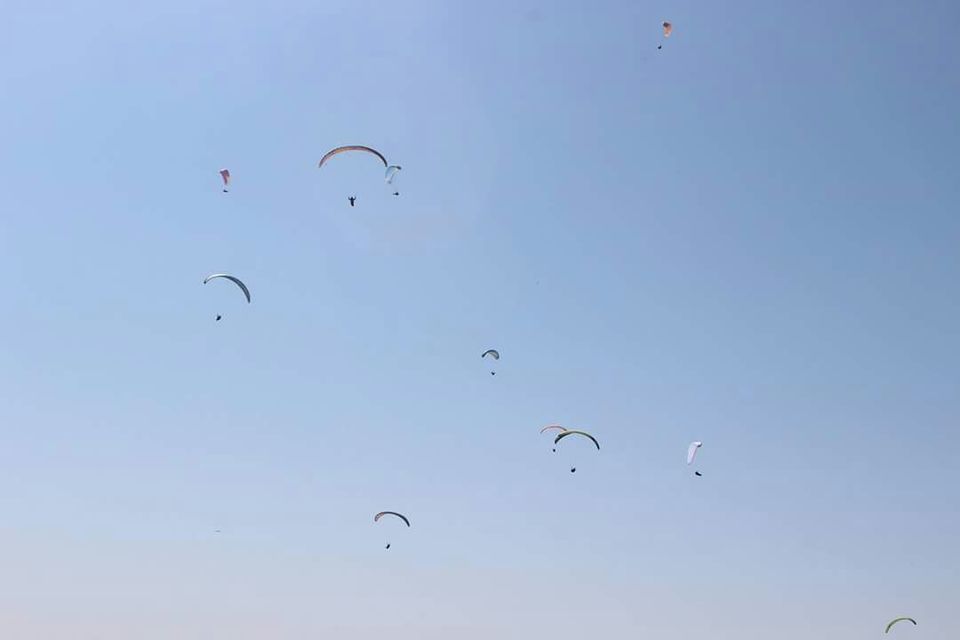 I have an undying love for adventure sports which got me to know about Templepilots Paragliding (Talegaon Dabhade, Maharashtra) which is a registered and operating school no.9 with APPI International, Switzerland. I didn't even take a moment to rethink before registering myself for the training. There are three levels under Beginner (P1) Pilot Training.
Day1 (Level 1): Site and wind assessment, equipment know-how, canopy layout, pre-flight checks, inflation, deflation and ground handling
Day2 (Level 2): Take off and landing techniques, direction control (Hops), solo clearance
Day3 (Level 3): Solo flight under supervision
Paragliding is not just about the adrenaline rush, it has more to do with alertness and discipline. It is a very natural form of flying where there is no engine, no fuel, no sound involved. After an absolute hard work, at the end of the Day2, I was qualified to go for my first solo flight. It was for the first time I was going through a plethora of emotions all at once. Gathering all my courage, I started running towards the wind till my feet were no longer touching the terrain. I was flying! I could see the ripples on the water, those mountains that stand tall came alive and the landscape filled me with awe. It was soothing in every sense of the word. I had never felt such freedom and liberation ever before. To me, it was like meditation as I could feel each heartbeat and every breath I took. Neither past nor future bothered, I was in the moment admiring the beauty of nature and in that instant, I got to know a lot more about myself. After landing smoothly, my heart was filled with delight and my eyes with tears of joy.
None of the combination of alphabets can suffice how it truly felt up there!