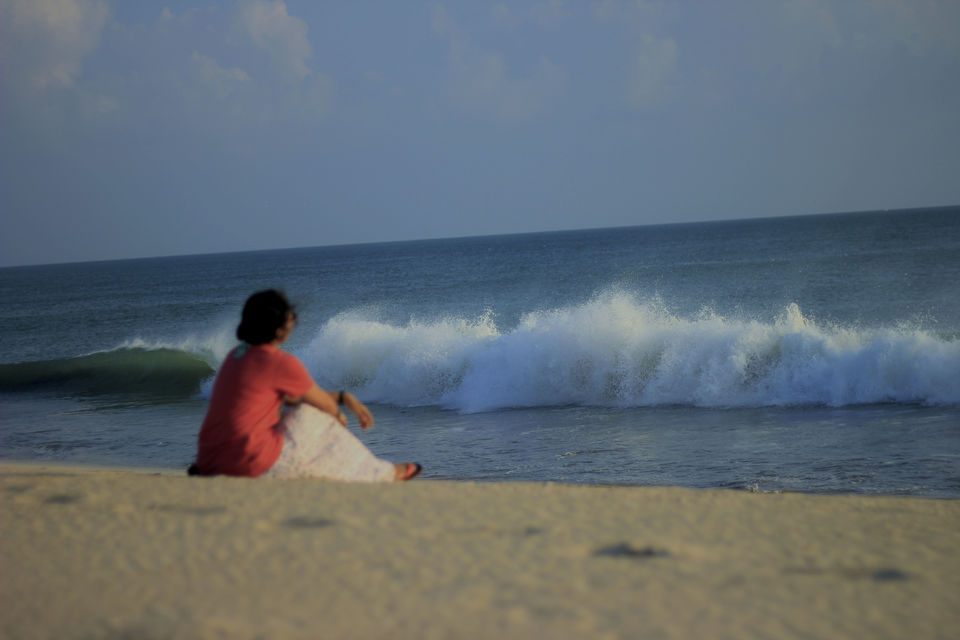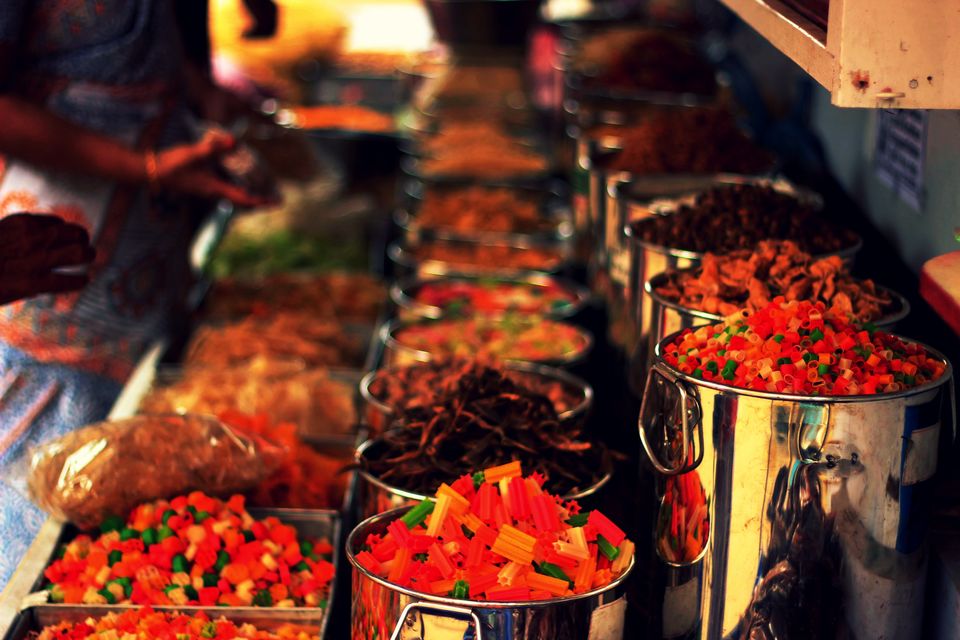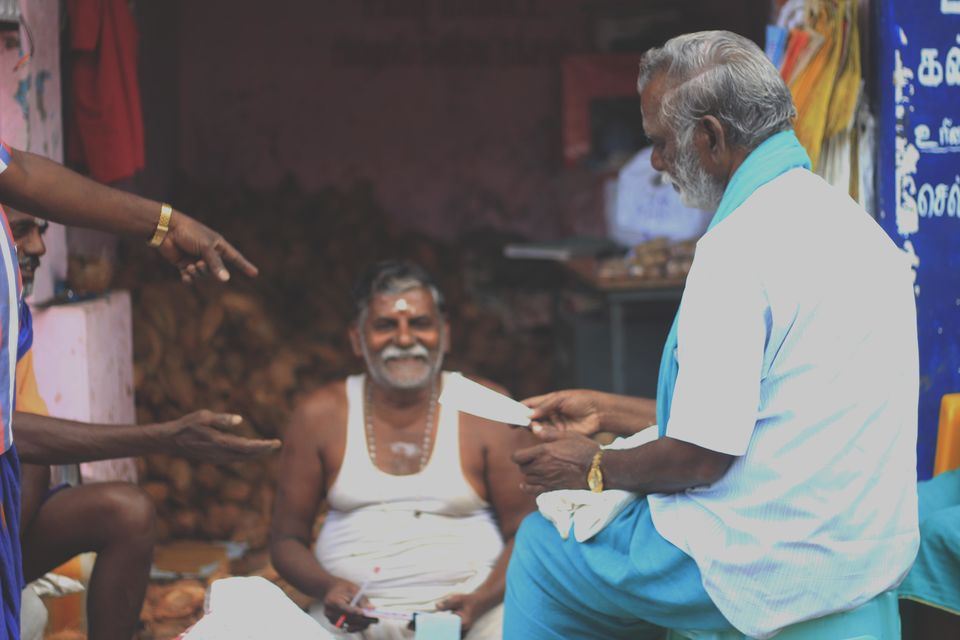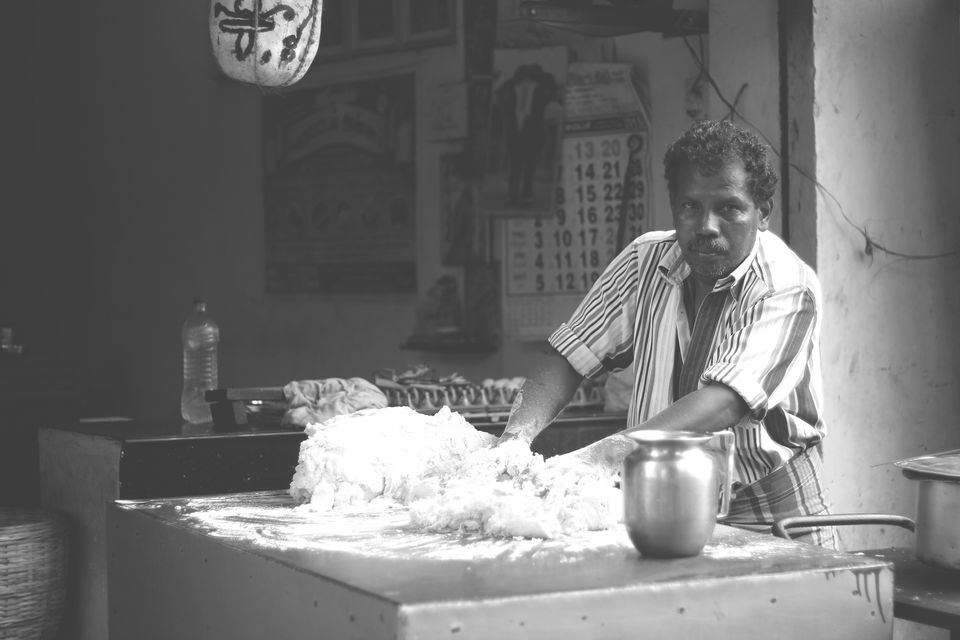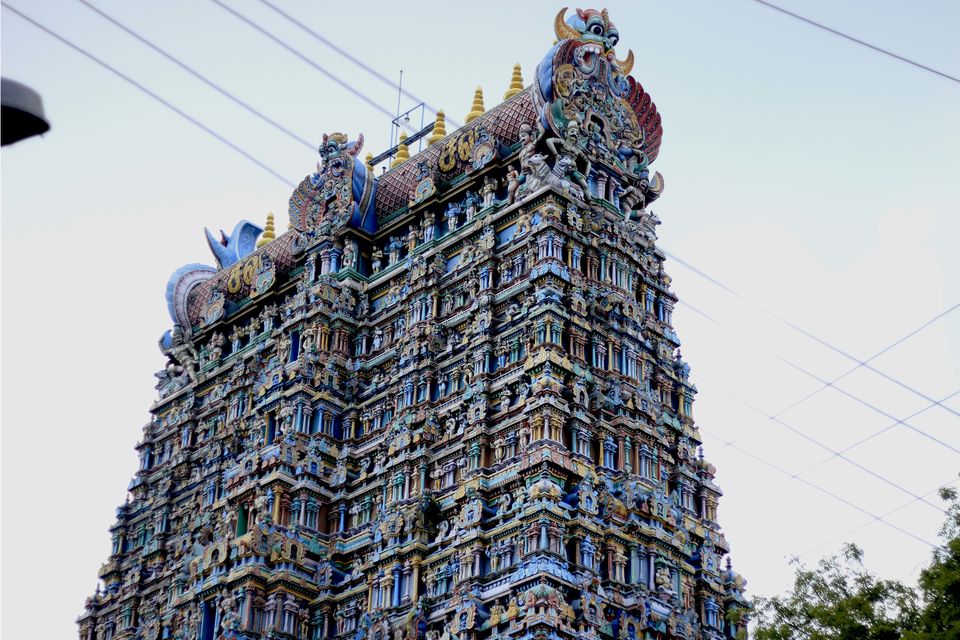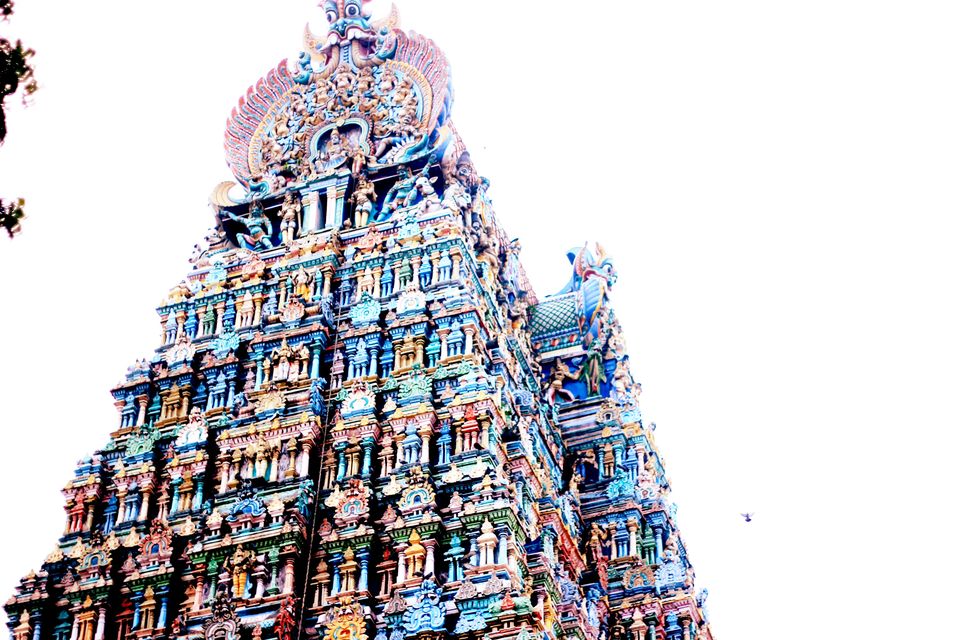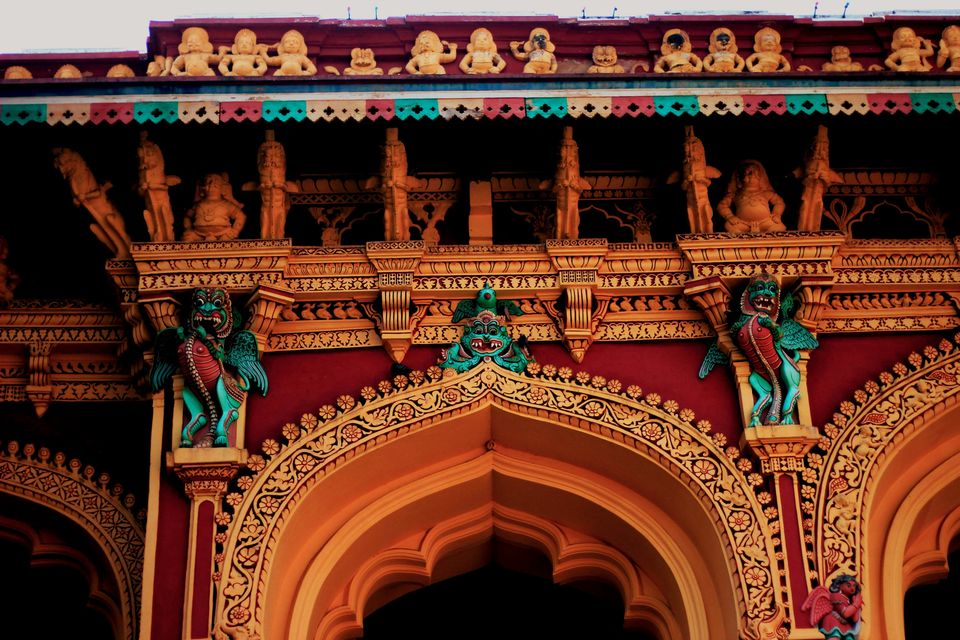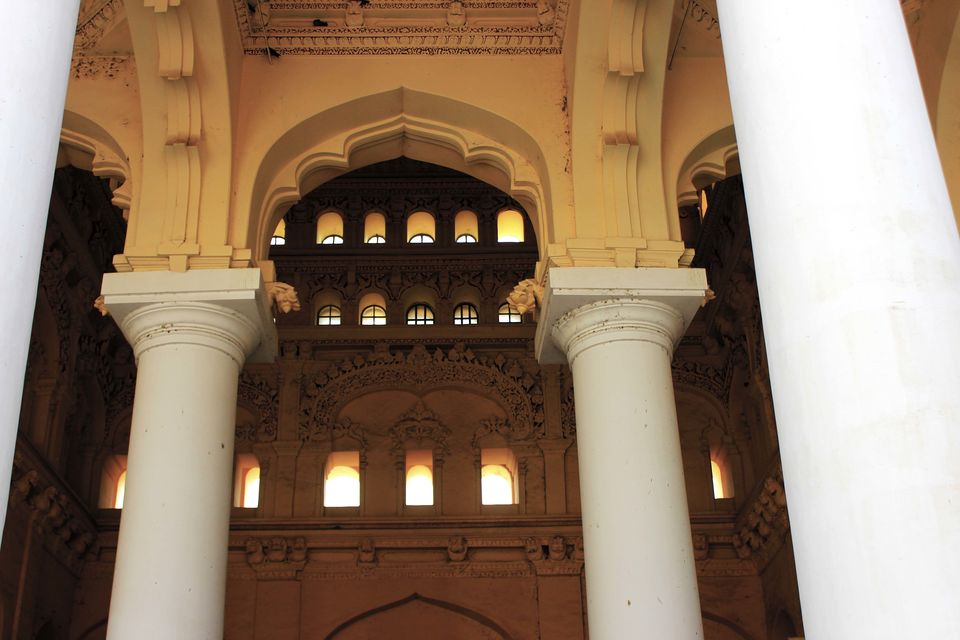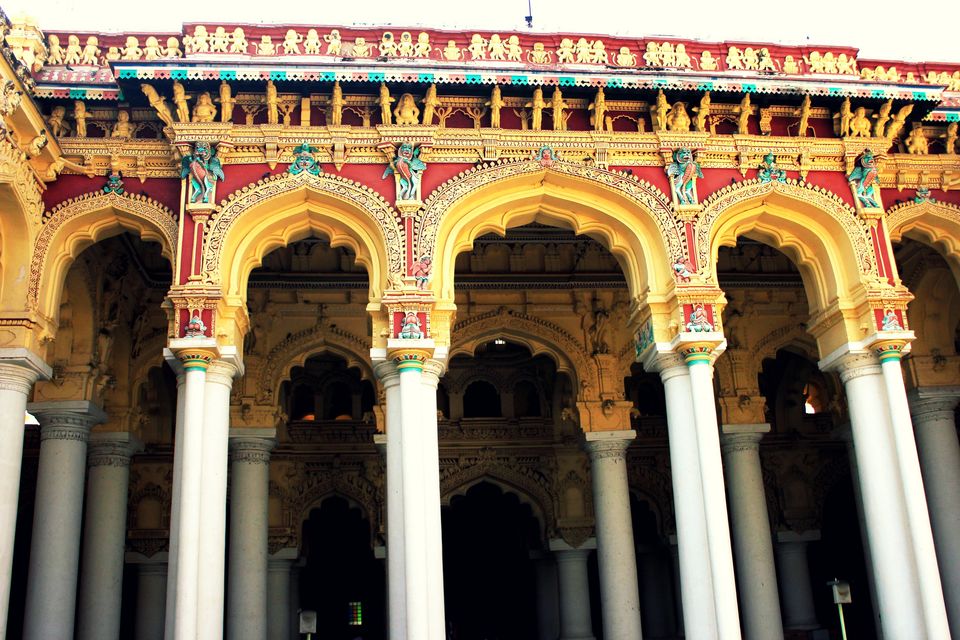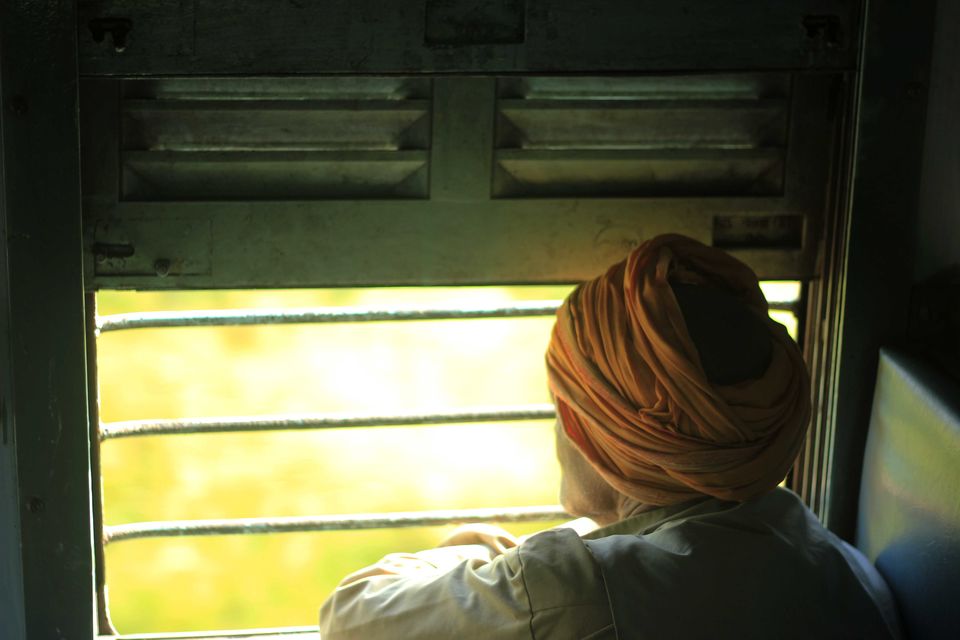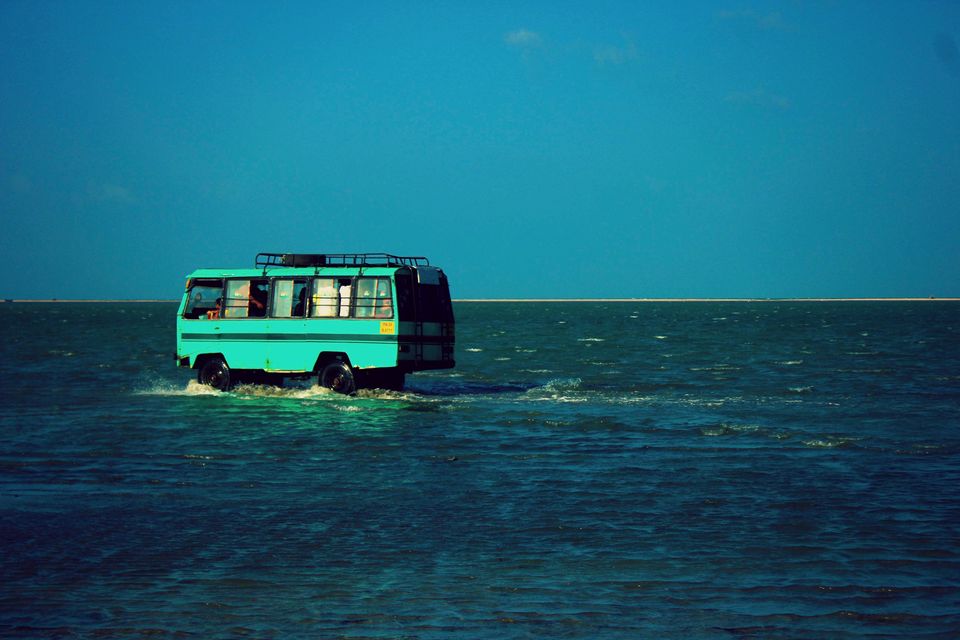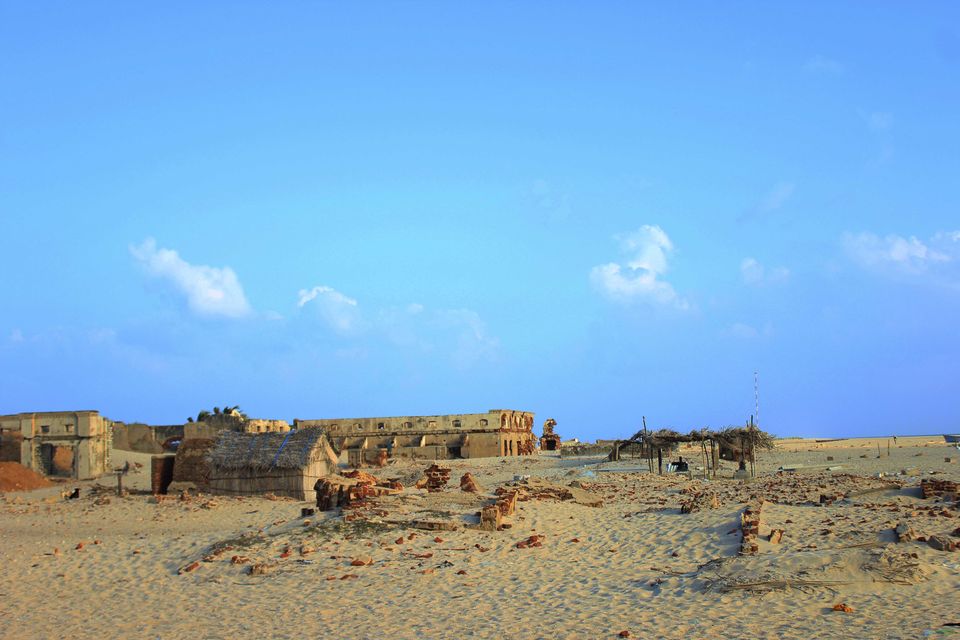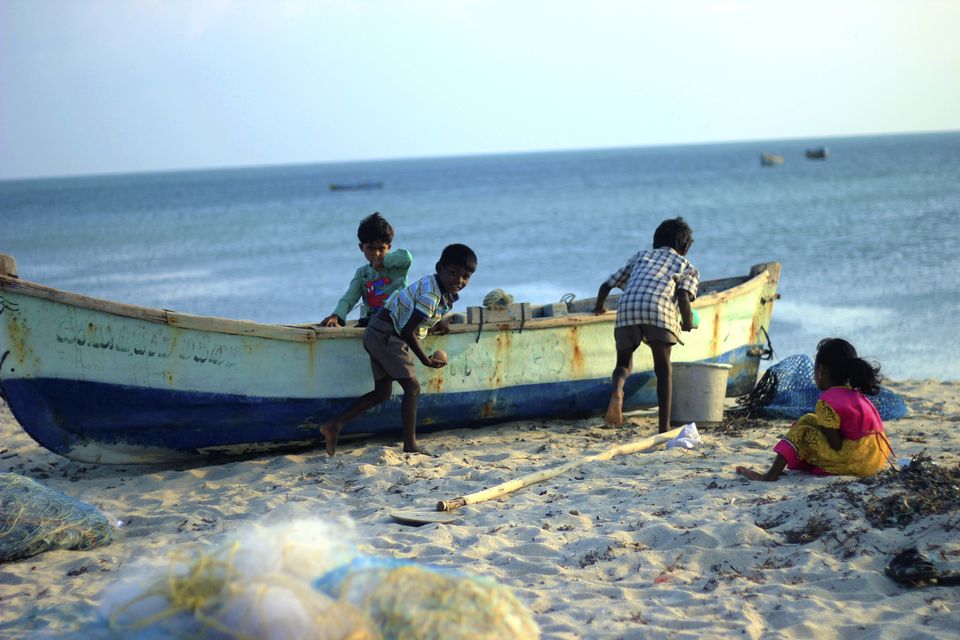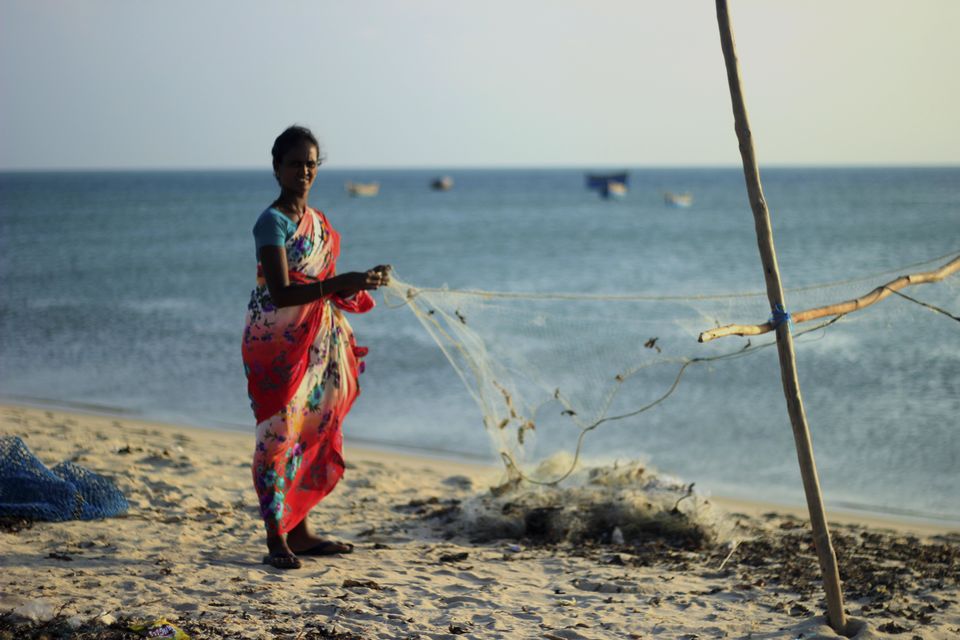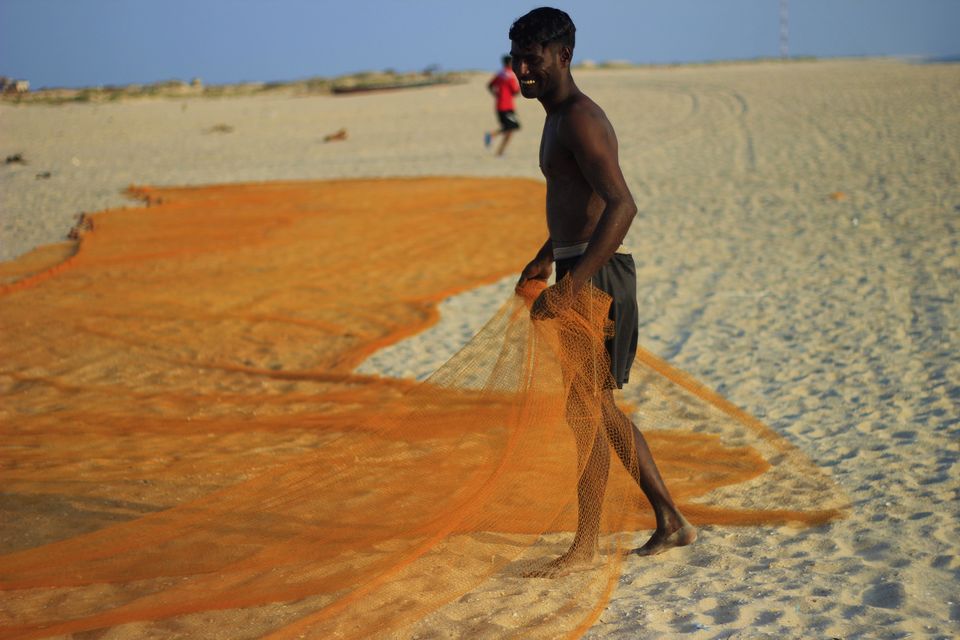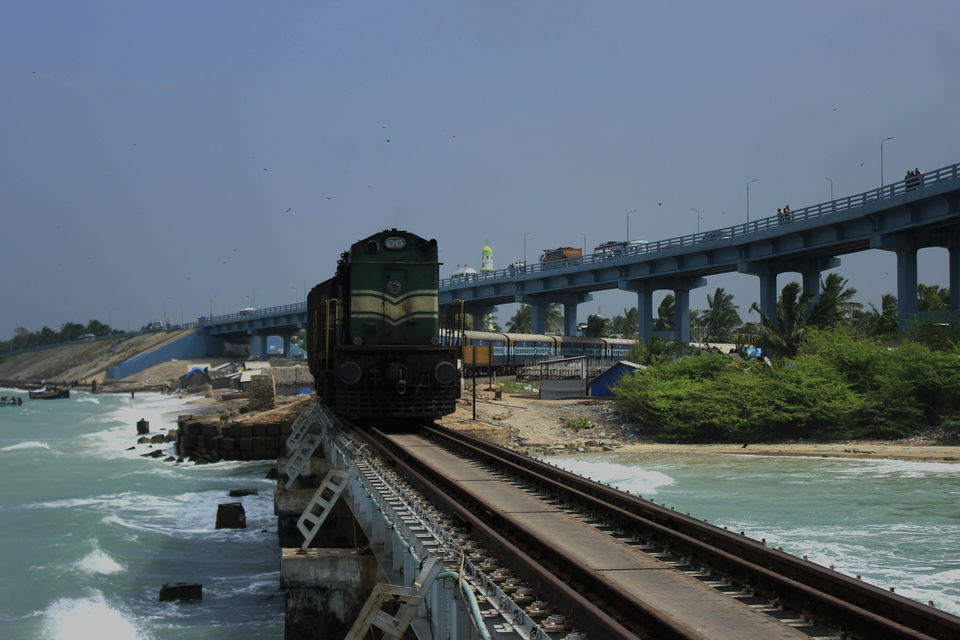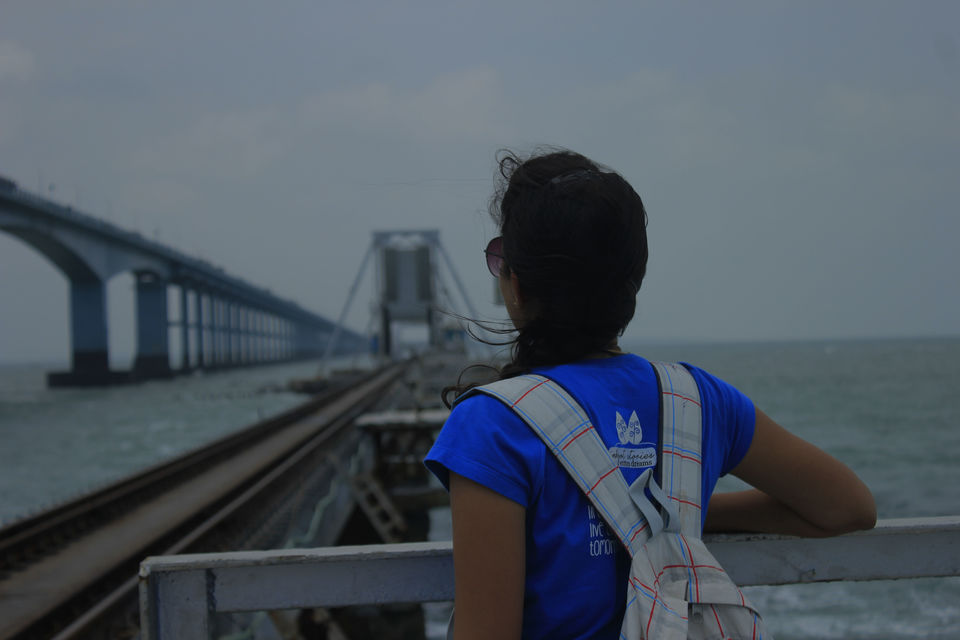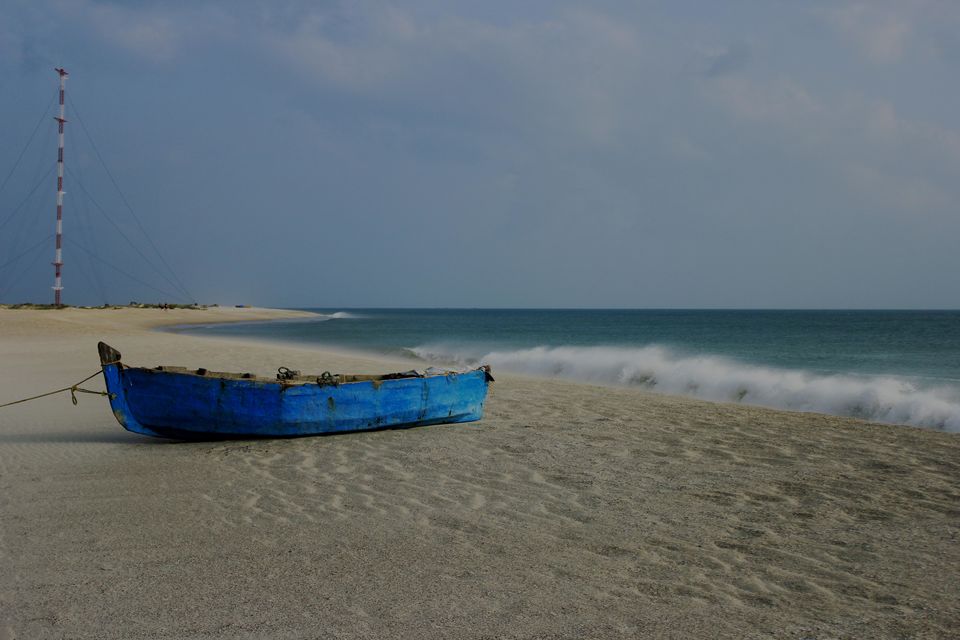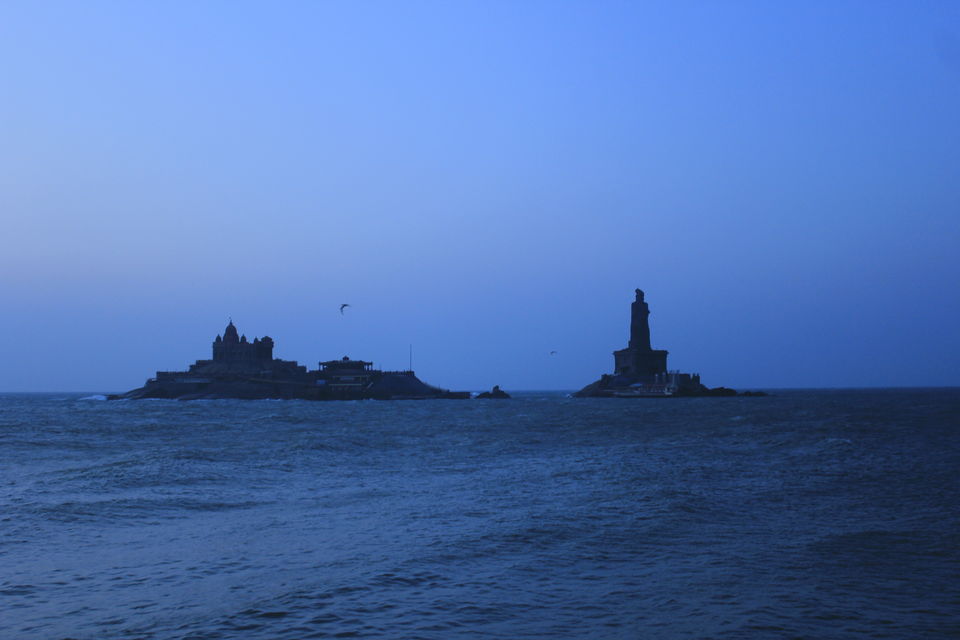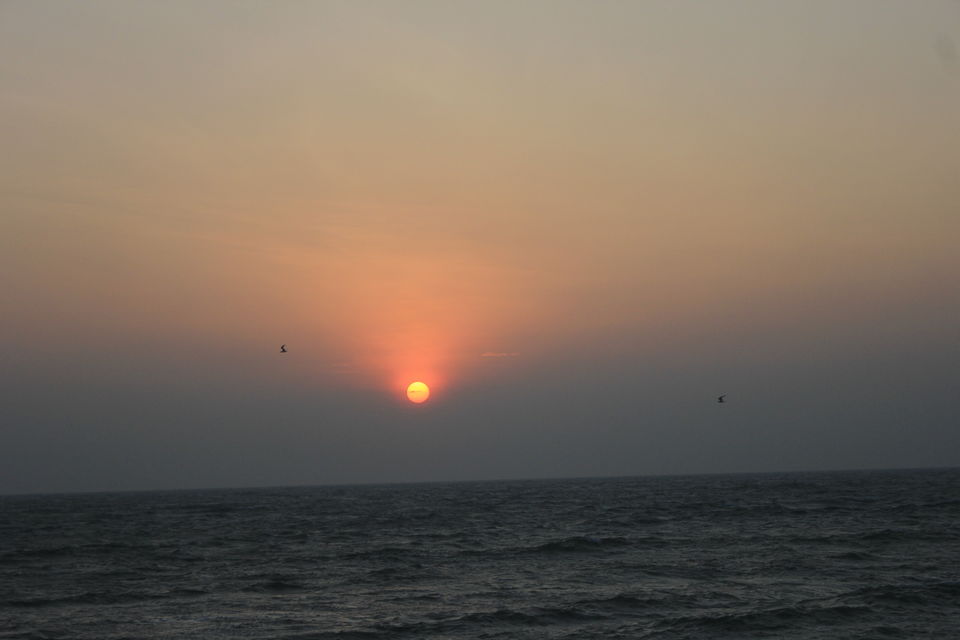 Pristine untouched beaches, imposing and ornate temples, astounding sunrise and sunsets over the vast and unending sea, white sands and rare sea shells, train journeys on ocean bridges, overwhelming and all inviting blue ocean, delicious and mouth watering breakfast, hot summers, rainy monsoon and humid but enjoyable Decembers, this is what envelopes your senses in the south of India. Beautiful thing about sunsets over the oceans is that it invites your wistful mind to dream of stories and storybook worlds woven by your grandparents about the sun, his chariot, his magnificence and his ascendancy (sun being the charismatic god/king of light) descending down to earth just for a glimpse of the beautiful princesses of the oceans, the tragic love story of the sun and ocean which never meet but still can't stop themselves from falling in love and who could ever resist watching the sun majestically dive into the sea with wind blowing in your hair and water lapping at your feet. You might even start becoming philosophical in a temple with stunning and elaborately colorful carvings with bells ringing in the background and chants spoken in ancient languages binding you in a spell of history, it doesn't help that you are in the land of temples.
A journey to the southern part of India (Tamil Nadu) can be a little overwhelming in the beginning if you are planning on using public transport throughout your journey, with all the sign boards, bill boards and bus boards written in Tamil, especially if you don't know the language, but you will get used to it as the people here help you out even with all the communication barriers. Public transport is one of the safest and cheapest means of travel. So after much deliberation it was decided that we would spend our long Christmas weekend in one of the beach states of south India. And as our plan was to travel in a cost effective way we decided we will take only public transports (and opt for private transport only if it is inevitable).
So as decided, I and my sister (both travel enthusiasts in our own little ways) set on a much needed weekend getaway together to the three beautiful temple cities Madhurai, Rameswaram and Kanya Kumari. So the first stop was to be Madurai and after a lot of discussion, argument and reasoning we decided we would step into the world of couch surfing and experience it firsthand. As we were new to the world of couch surfing and our profiles were practically nil of any references, it was a little difficult to find a host who would be willing to let us crash in their house (well we couldn't blame them as we could be practically anyone!!). But luckily for us one Mr. Saravana Raj a total gentleman agreed to host us. To our delight he was a very experienced host in CS world and introduced us to best eateries in Madurai and shared his amazing experiences with other CSers from all corners of the world, and made our stay in Madurai a delightful one. As we were in Madurai for just a day our first pit stop was obviously the Madurai meenakshi temple, it is one of the largest and ornate temples I have visited (to be frank temples are never on top of my list of things-to-do when it comes to places of interest) and the architecture is really beautiful. Our next stop for the day after lunch was the palace which is simple yet inviting, we spent most of our afternoon on one of the palace benches with a book in our hand.
For our journey next day to Rameswaram, we decided to take a local train (trains start from 5 in the morning). It was a much awaited journey as we wanted to experience the mesmerizing passage on the "Pamban Bridge" in all its glory (and we were not let down, it was all that we had imagined and more). We reached Rameswaram mid morning and headed to our hotel (there are no hostels in Rameswaram and not much of CSing options and the ones we found were not really keen on hosting us for the above mentioned reasons). So the things we did in Rameswaram were basically going to Dhanushkodi, walking on the Pamban railway bridge and just walking around the city. Dhanushkodi is approx 17kms from Rameswaram and the cheapest way to reach there is by bus (but the frequency of buses is next to nil with only two buses making the rounds from the temple to Dhanushkodi and vice versa, so if you are short on time then your next best thing would be share auto which again is costly and not many auto drivers prefer to come all the to Dhanushkodi and also if you are travelling alone or in a small group they out right refuse to go (But if you are resourceful enough you can come up with something). Well regardless to say we ofcourse opted the bus (even with all the waiting and overcrowding your senses and squishing yourself on a foot board with no breathing space!). It is another 30 min ride on a jeep or tempo (you could opt to walk there if you enjoy walking) by the side of the ocean. You can spend your evening there watching the sunset (but you will be given only 30 mins to look around if you take a jeep) and let your mind wander in the past glory of the ghost city, for all that is left of the place is ruins. We stayed in Rameswaram for a day.
We took the 8.45pm train from Rameswaram to kanya kumari (also saved a days hotel rent). It was a good option for us because it reached in time to Kanya kumari (4.00am) for us to catch the much speculated sun rise (much speculated because the sun rises from beyond the place where the 3 seas meet – Bay of Bengal, Indian Ocean and Arabian Sea). Personally I found it a little overcrowded for my taste, but hey it still was a nice experience (minus the entire people nuisance). We skipped all the usual places (read Vivekananda memorial and few others) and headed to the nearest fort and after that to a beach nearby which was more like a private beach (more to my liking) and spent some time walking around the city and headed back to the railway station. The last leg of the journey was not particularly peachy so I will skip it. All in all a well spent weekend with a little bump along the way.
Happy travelling people.