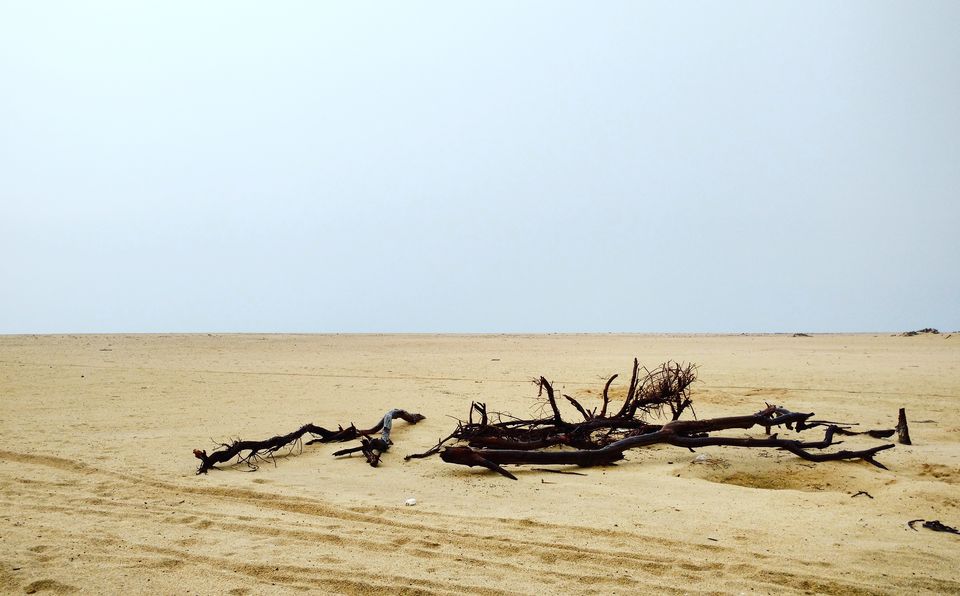 Dhanushkodi, the disaster that wiped out India's geography.
Imagine a road dead straight, for about 15kms, and both sides brimming with sea and occasional layered trees adding greenery to the beauty, that's the route from Rameswaram to Dhanushkodi for you. I couldn't resist the road and maintained Enfield's speedometer over 3 figures.
Reached Dhanushkodi by 08:30. At the point where the road ends, taxi cabs were waiting for people .We got into one of those cabs, and along side us there were teachers who were én route to their school.... Yes you saw it right... TEACHERS.... Throughout the whole journey I kept wondering if there would be any school in the middle of nowhere??.. Even if there is how would the children get there?? How do they get food,electricity and other basic needs?? ... Weird isn't it??...
Yes, there's a school...there are like 30+ students... And there were like 20 huts over there... They live there despite of all the tragedies that occurred... They live alongside the ghostly remainings of the cyclone of 1964. And about the water problem... They get fresh water through the holes made in the sand.. I suppose these are the fresh waters flowing from the land into the ocean.
I stood there.. Looked into my mobile and saw both my sim columns empty.. So took out the location and I was standing somewhere lost, in the middle of the sea.
Somewhere like 30kms from srilankan border , in the middle of the ocean , i gazed upon the church and railway station remains that stood as an epitome of the glorious past the port city had.
The cab took us back through the sand tracks alongside the sea, at times through the sea. By the time we reached back, people had started flowing in and the number of cabs increased exponentially. The driver took 150 per head for the service he provided. Reached back to the bike by 10:30. On the route back there are enough places left unexplored. Try going off road and see unexplored beaches, beautiful sceneries and pick up sea shells . There are also lots of temples around.
Visiting this place was a different experience for me and I highly recommend you to pay a visit once in your lifetime.. It was already raining and I had long ride back to madurai .
P.s - One day trip would do rameswaram and dhanushkodi,from Bangalore a 2-3 days trip will do. Around 2500 per head. Don't think...Go for it ;).. Cheers...