I was sure I did not want to be in Ooty for my vacation. It's quite like, as I say very often, the Mussourie of the south, and I've visited Mussourie enough to know that I don't want to be here.
The worst thing about popular hill stations is that they are super crowded. I, like many other people, identify mountains with tranquility and quiet. Popular hill stations tend to run low on that. They have landscapes littered with plastic wrappers and bottles and all sorts of filth. And the last thing you can wish for is a moment of silence, because there's always a wailing kid or a honking vehicle to ruin your perfectly peaceful mountain moments.
Ooty, well, was no different. I knew it even before I had seen it. I knew there will be more people than I can handle in my headspace, and that there will be dirt and traffic. But when my best friend insisted that she wanted to visit Ooty, and this was the first time we were travelling together, and it was her birthday, I knew I had to do it. The deal I made was that we'd visit Coonnoor as well, for a day.
We stepped foot in Ooty and were greeted by everything I did not want to see: a mad rush of people at the bus stand, autowalas shouting to get customers, and a cacophony in general.
I reluctantly agreed to accompany my best friend for a boat ride (don't judge, it was her birthday) but (thankfully) too many people wanted to experience that cliche and hence, there was a waiting past the allowed time. And so, we looked around the place (it was crowded but it was pretty) and that is when I noticed the sky turning to beautiful hues of silvery purple turned blue turned pink and orange. We decided to walk upto the main market (to buy chocolates, of course).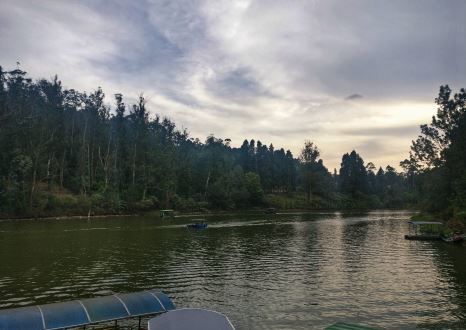 And it was while walking by the lake, inhaling the very polluted air and cursing the traffic and the crowds, when we saw this beautiful sunset.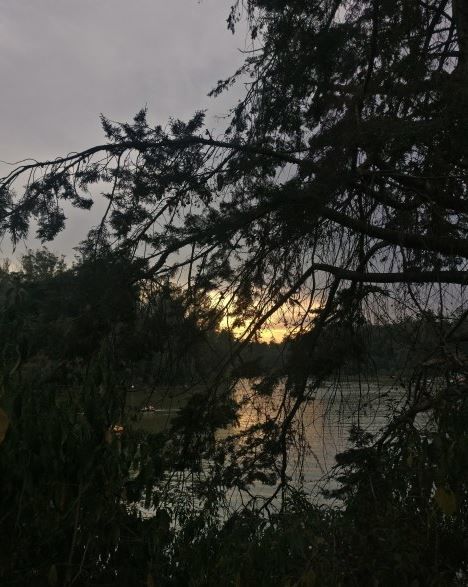 Now, this sunset wasn't ordinary for a couple of reasons. First, we just happened to spot it through the creeks in the dense foliage of the region. And second, you couldn't really sit and admire it from there. You could have a good look and move on, or you could linger around on the pavement till the surreal show is finally over (no points for guessing, we stayed for quite some time).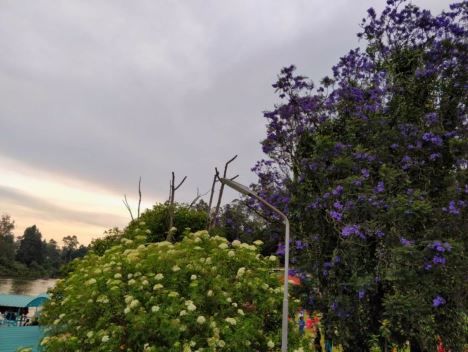 This one pretty sunset altered what I think of this city altogether. Yes, it is polluted and crowded, but it gave me a chance to watch this one beautiful sunset that I'm not getting over for a long time to come. This one sunset, it absolved the city of all its chaos and noise.
On our walk back, we saw a cosy-looking place called 'Coftinent' where we had hoped to get some food, but since the guys had just started business with a soft launch, they gave us good cappuccino and took the payment for it only after much insistence. Just beautiful things about beautiful people you meet in the mountains.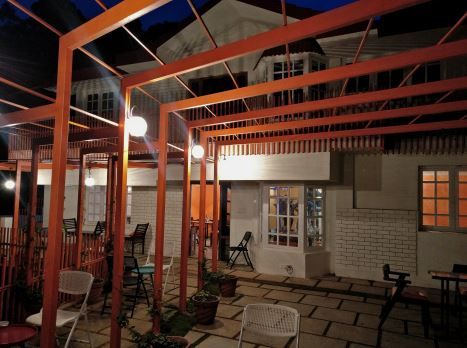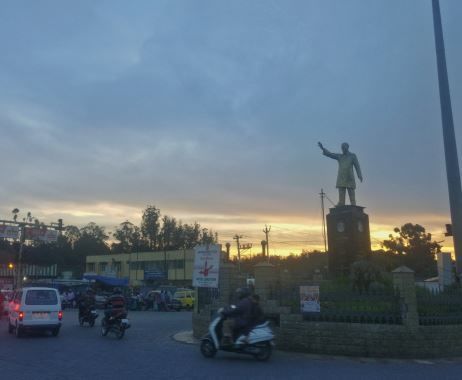 All mountains are beautiful, you just have to find what about each of them stirs your soul the most.
This post originally featured on Batuta's Gluttony.