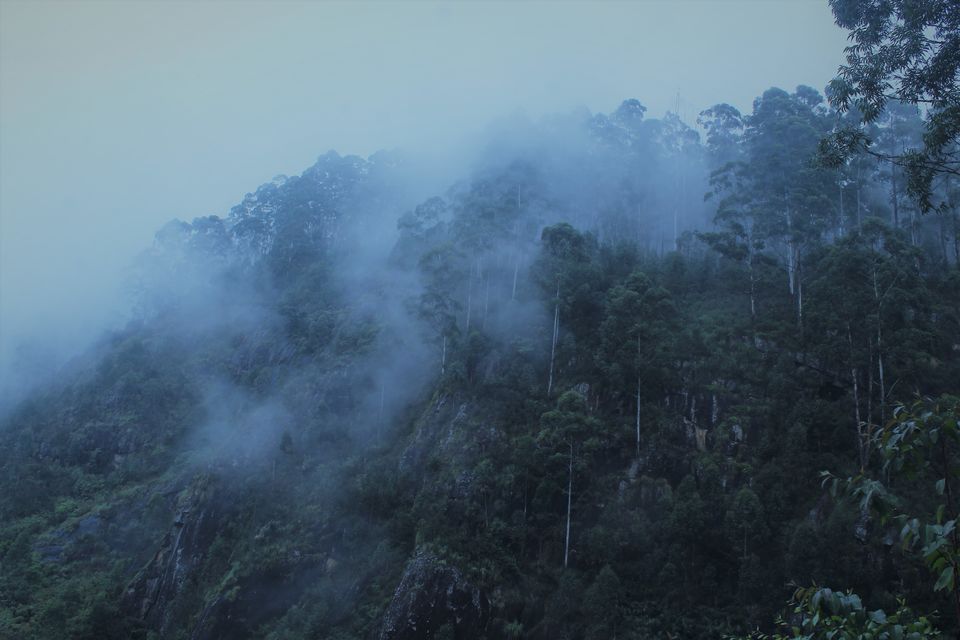 It was a starry night, I packed my bagpack, and set off on a journey down south from Hyderabad. Though travelling across Southern states is not as convenient as North, nevertheless I never lost hope. I had always preferred budget travel, so I booked a train ticket without breaking my bank. I heard a lot about Kodaikanal and wanted to explore it by myself.
Though there aren't any direct buses or trains to Kodaikanal from Hyderabad, one can reach either via Madurai or Coimbatore. I chose Madurai. I boarded the train at around 6ish in the morning and fortunately, the train departed on time. The journey was comfortable, moreover the trains in the south have a reputation of being clean, which I absolutely agree. It was a 24-hour journey and thankfully there weren't any annoying aunty, snoring uncle or kids shouting out loud.
Though I had to sacrifice my preferred seat for a pregnant lady, nonetheless being considerate feels good. I don't eat much while travelling, but I make sure to carry nuts and fruits, as staying constipated is a bad idea.
I reached early morning and damn, I was lost, people don't speak Hindi, and English is spoken by a chosen few. And again, budget travel was in my mind so never opted for OLA or UBER. Fortunately, I found a man who spoke a little English and he helped me board the local bus to the state bus transport station where I could get the buses for Kodaikanal. The buses were easily available with high frequency.
One can book local buses (Govt. owned) to Kodaikanal at Rs 250, which takes around 4-5 hours to reach. People with motion sickness must avoid buses. If you are willing to pay more, there are many taxi services or Zoomcar is a great option. Travellers should carry extra sweaters as the weather gets chilly at night.
To be honest, it is best to travel in your own vehicle while exploring Kodaikanal, as the town has a very poor commuting facility and the ones available are either too expensive or less frequent. I, on a budget travel, had to walk most distances or hitchhike my way through the town and yes, people were very cooperative.
Most of the best hotels are located near the lake area, which seems to be the centre. However, if you are looking for seclusion, I suggest finding hotels near the Observatory or Vattakanal (2 km from Kodaikanal). I personally booked a hotel on Goibibo near the Observatory with a breathtaking view (though the staff spoke only Tamil, my sign language came handy) The only barrier I faced was language, which is a common scenario for a non-Dravidian in most parts of Southern India.
There is no nightlife as such, unless organised by the hotel you're staying in. For Shopaholics, Kodaikanal is famous for chocolates, medicinal herbs and essential oil. You must get some for yourself, they are good.
These are few of the places you can go while visiting Kodai:
1) Kodaikanal Lake
2) Coaker's walk
3) Silvercade falls
4) Byrant Park
Once done, do visit Vattakanal, to experience the nature's glory. Check out few of the pics from Vattakanal.