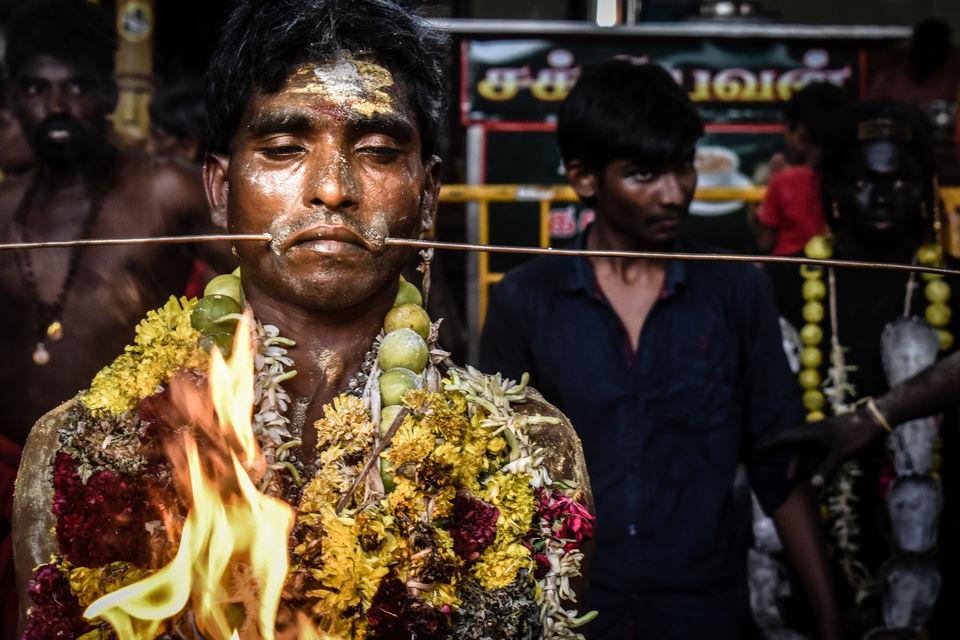 Kulasekarapattinam Dasara 2022
Kulasekarapattinam, is a coastal village of Tuticorn district in TamilNadu. It is about 20km from Thiruchendur and attracts over million people every year during Dasara. Kulasai Mutharamman Devi Temple is an ancient temple of about 300 years old was erected in this port city during the reign of King Maravarman Kulasekaran, it is believed the goddesses guards the Village and it's people and will help her devotees during their hardship.
The Dasara festival celebrated during the Avani month is the most auspicious at the Muthumariamman temple. It is a 12 day celebration in contrary to the 9 days celebrated elsewhere. Goddess Mutharamman bejeweled in grandeur is taken in procession on these days, in different disguise. Following an age-old tradition, devotees vow to beg for alms, disguised in various celestial forms such as Goddess Kali, Kings, monkeys, beggars etc. The money collected is offered to Goddess Mutharamman. The devotees observe the vridham for 41 continuous days and during the Dasara they dress like the god/goddess. They would maintain purity in all levels -body, mind and soul. People who portrait "Goddess KALI" tend to be more cautious than the others, as people approach them for blessings. During the last 10 days people in troupes dressed up like their favorite God or Goddess travel to surrounding villages and perform different acts and collect donations which will also be offered in the temple. The last day of the festival depicts the epic story of Magisasura Mardini [Goddess] riding a lion and slaying Magisasura on the shores of Kulasekarapattinam at midnight. This is known as "Soorasamharam". This will be followed by dancing and burning of crackers. This is the culmination of the festivity called Vijayadashami, symbolizes dharma uprooting adharma (good over evil). Devotees suffering from small pox, chicken pox, and eye problems will be delivered from their pain, if they visit this temple.