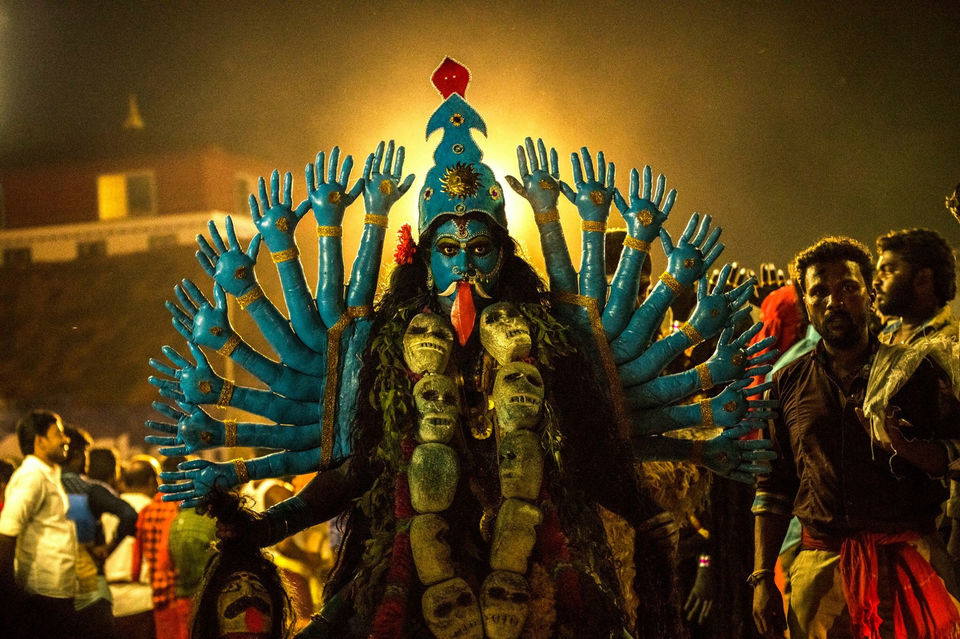 Have you ever been to Kulesakarapattinam to celebrate dasara ( dushera ) festival ? If not then please visit once . Its was an amazing experience for me to visit this place . Kulasakarapattinam (aka) Kulasai, is a remote coastal town in Tuticorin district in Tamilnadu. Earlier, it used to operate as a minor port for pearl fishing and trading with neighbouring Sri Lanka. A 300 year old Mutharamman Temple resides in the town where a massive Dasara celebrations takes place every year. However, these Dasara celebrations are quite unique and outlandish!
As per the tradition of this temple, devotees are inspired to transform themselves as Goddess Kali, kings, monkeys, beggars, and have to beg in the streets of the town. Their collected money is then submitted as an offering to the presiding deity, Sri Mutharamman Goddess. Here you can see the various moments from start to end of the Dasara celebrations.
A Lifetime Experience
I heard about this event when i was doing my photography course from raghu rai center, I decided to visit Kulasekharapatnam. I never had an idea that this trip was going to be unforgettable for the rest of my life. I traveled along with two friend one was studing with me at raghu rai center and another friend was known of that friend . We started our journey from Delhi towards Kulasai, which was very far from their . We traveled by train , when we reached there we saw a bunch of people dressing themselves as Goddess Kali and begging on the roadside shops and we were really excited as well as scared after we saw them in that dress. We saw many people were there who also came from different different areas and cities . Even many photographers was also there to capture these amazing people with different dresses. Overall it was amazing and very scary trip we have ever had. I suggest you guys to go and experience the thrill.