Five Lesser Known Places around Tamil Nadu, India
Tamilnadu is full of surprises! If you think you've seen the length and breadth of the state, and nothing will inspire you anymore, head out to these five hidden gems - Places to visit Village, Lake, palace, Festival and Beach . We promise you will come back satiated, yet fascinating!
Poombarai Village, Kodaikanal : (village)
The Name board "Poombarai", the hamlet of Western Ghats, offered a warm welcome to us and I at once felt at home despite how it was drizzling throughout the journey from kodaikanal. The main cultivation here is Cardamom, tea and cabbage. It was widely spread across the mountain valley where in some of the beautiful small houses were located. The path to the houses was sluggish and muddy and it almost took me half an hour to climb down the mountain. The entire stretch was surrounded by vast stretches of Mountains and Valleys covered in patches of rainy clouds and it was a view to behold. I strolled around the beautiful streets of the village Poombarai, the aroma of tea plantation filling the air and my soul with a sense of utmost fulfillment. I took it all in, rejoicing in the moment and wound my way around the poorly constructed roads. The people here were so warm and kind, and I found a leeway into their lives and interacted more about their daily life style and food culture. One should visit Poombarai during Monsoon/ winter seasons to unwind oneself. Buses/ Taxis are available from Kodaikanal and Airtel Sim will not work there.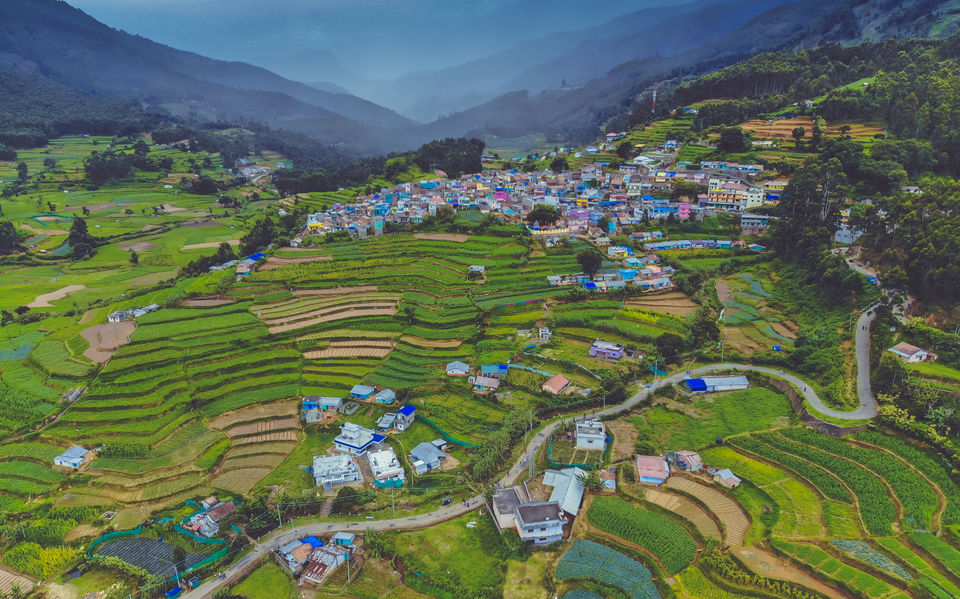 Emerald Lake , Ooty : (Lake)
Once you visit the place, you will start hating mankind for destroying nature!" my friend exclaimed on asking about Emerald Village, a farming village on the upper hills of Ooty . His words held truth as I witnessed the roads covered in a canopy of pine trees and the dense jungle en route.
Emerald Village/ Lake had all the checklist for an ideal nature lover. As soon as I stepped down the car, the fresh air of the hills welcomed us. I could notice a cluster of the settlement with terrace farms rolling down the hill slope along with Beautiful Emerald Lake . It's a sight to behold.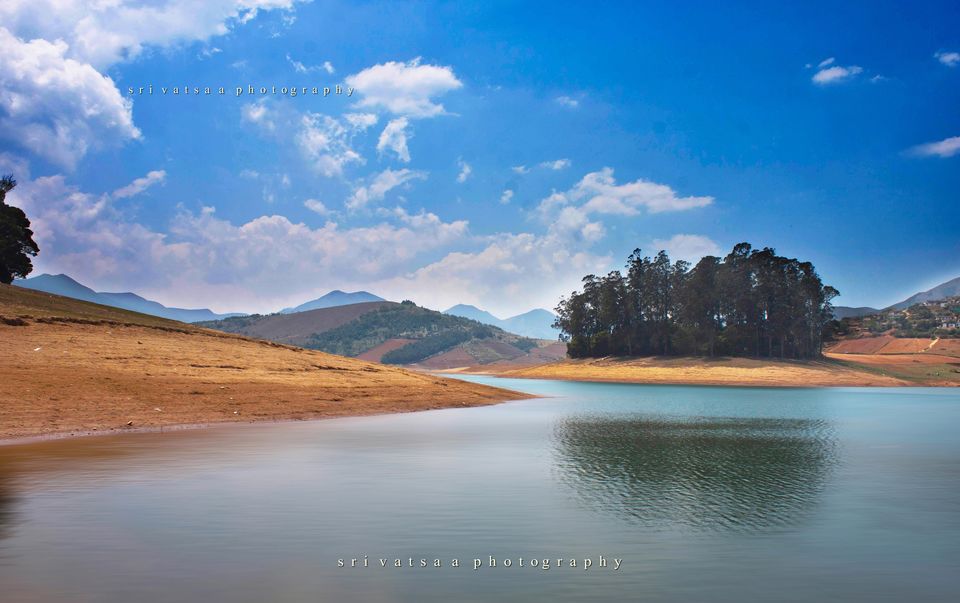 A must visit place for travellers to spend their leisure time.
Kulasekarapattinam,Tamilnadu : (festival)
Kulasekarapattinam, a remote village located in Tuticorin district used to operate as a minor port for trading with neighboring Sri Lanka is the place where Mutharamman temple resides and it is known for grand Dussehra festival in India.
After Mysore and perhaps Kolkata, Dasara is celebrated on a grand scale in KULASAI. What's unique here is devotees fast for 41 days and travel from afar dressed as gods of their choice only to concrete on the final day of Dasara. Riotously colourful are devotees dressed up as Kali, the fiery goddess of valour. It's quite amazing to feel the essence of Tamilnadu Culture.
Mark your calendars and visit KULASAI in 2019 for an unforgettable experience.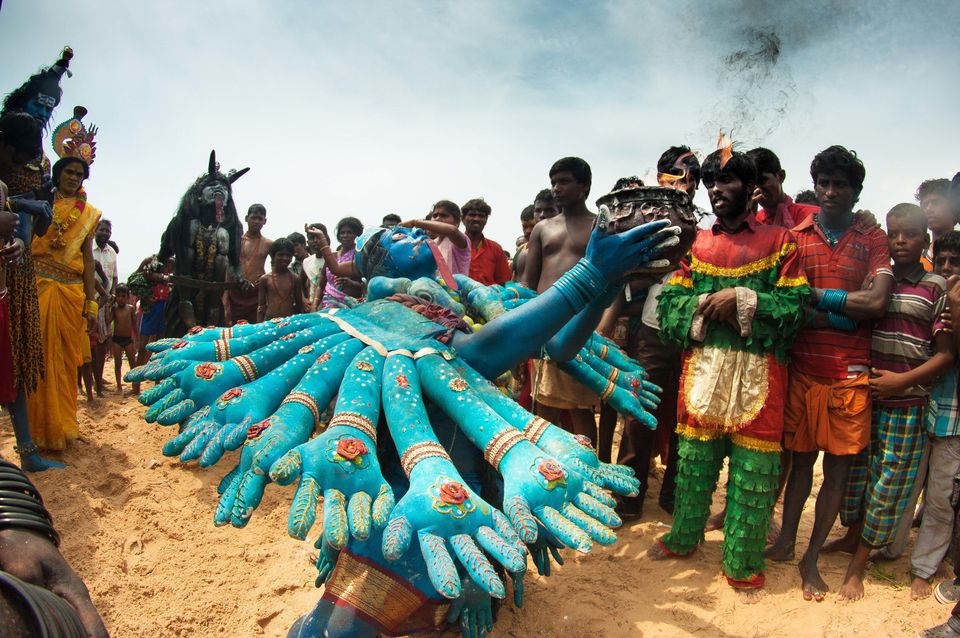 Athangudi Palace, Chettinad : (Architecture)
Usually overlooked for the beauty of the East coast or cooler climes of the Hills, tucked away in southern Tamil Nadu, is the arid and dusty region of Athangudi Village, Chetinad! It is located in Athangudi village, outside Karaikudi city, it is a classic example of the traditional Chettinad architecture. Heavy ornate wooden doors lead to the main hall, decorated with elephant tusks, antique furniture and portraits of family members. Typically, the Palace extends further in a series of three courtyards, with the doors aligned in such a way that, from the entrance, you can see straight through to the end of the house. Italian marble, Burma teak, stained glass and a fusion of colour and ornate wrought iron, handmade Athangudi tiles and woodwork, light up this place.! It's looking majestic amidst the vast space. A must visit place for architecture lover!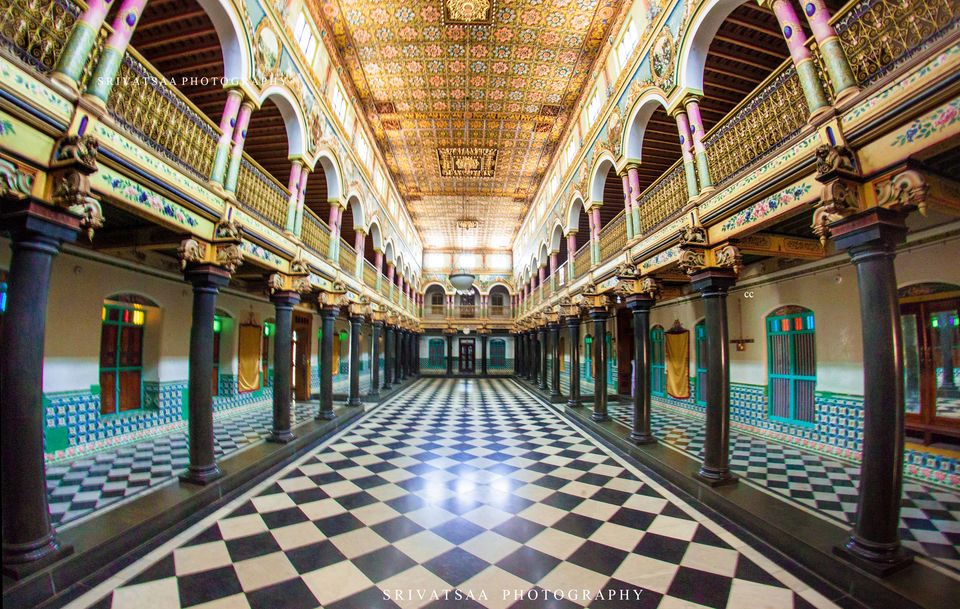 Manapad Beach, Tamilnadu : ( Beach)
Manapad Beach is one of the oldest beaches, which was used for trading in earlier days. After the construction of Tuticorin port, the trading was stopped. Now it is one the peaceful beaches to visit to have wonderful sight - seeing. It has unique costal lines that produce beautiful waves throughout the year! It's quite secluded from busy city yet interesting one ! Strolling around the Beautiful Manapad beach opens the door of Tranquillity and fresh sea breeze. Watching sunrise from beach where there is no people is a pure bliss! It's a place for solo travellers to experience the pleasure of soulful beach! Bus is available from Thiruchendur but frequency is very less. Its best to opt Share auto/ Taxi to reach Manapad.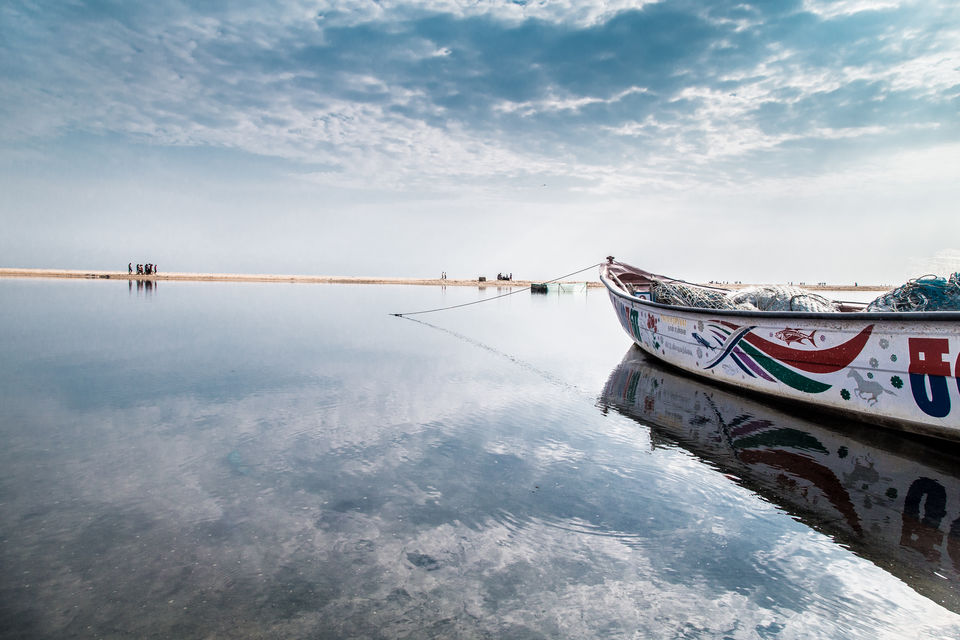 Each of these destinations is full of surreal scenic beauty, dynamic and is one of the best unexplored places in Tamilnadu. It is difficult to say which place among these is the best or which place can be left out.
Leave a Comment:
comments