Minister of External Affairs Sushma Swaraj has jumped to the rescue of people stuck in the Chennai floods. After being flooded with requests concerning issues of lost and damaged passports of people in Chennai, the Minister promptly tweeted this morning: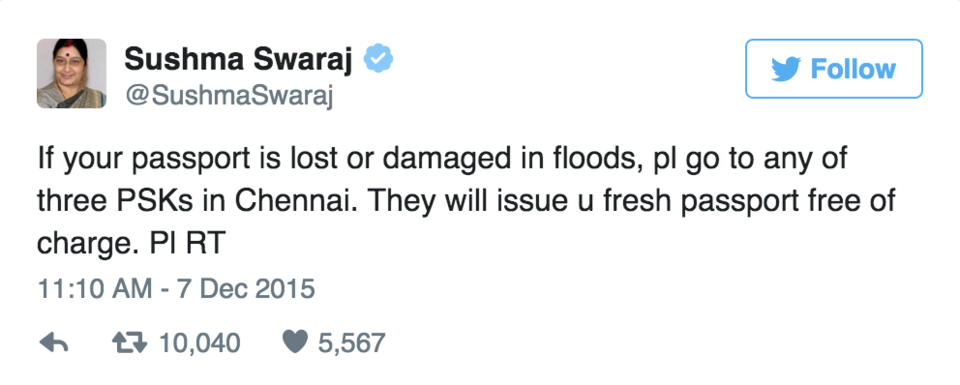 The Minister has brought together her entire team into the process of reissuing of passports. General VK Singh, the Minister of State of External Affairs has been delegated the responsibility of resolving the passport issue of those stuck in the disaster stricken area.

The Ministry has also announced that the replacement of passports for the flood victims will be done free of cost.
Chennai has been hit by the worst ever torrential rains this year. The Chennai airport was temporarily shut down last week and on Monday the flood hit city was seen slowly limping back to normalcy. Public transport and auto-rickshaw services have been resumed today.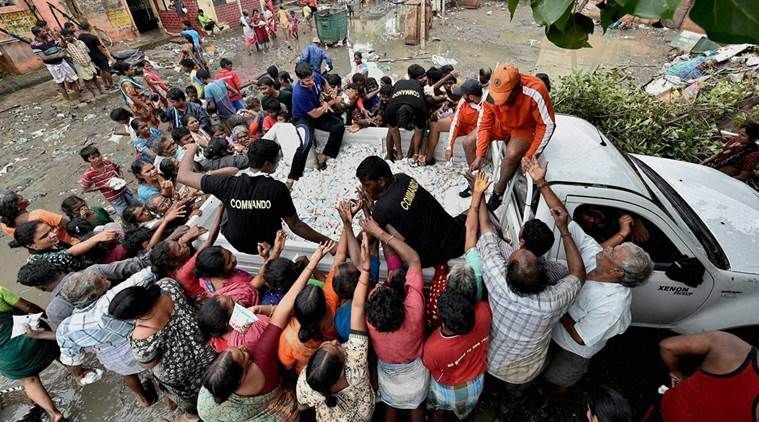 The news from the External Affairs Ministry is indeed a welcomed sign of their pro-active involvement in the rescue work.
The Ministry has previously helped people stranded in disaster-stricken areas and their efforts have always been applauded. Helping the the flood victims in Chennai in their special way calls for appreciation again this time.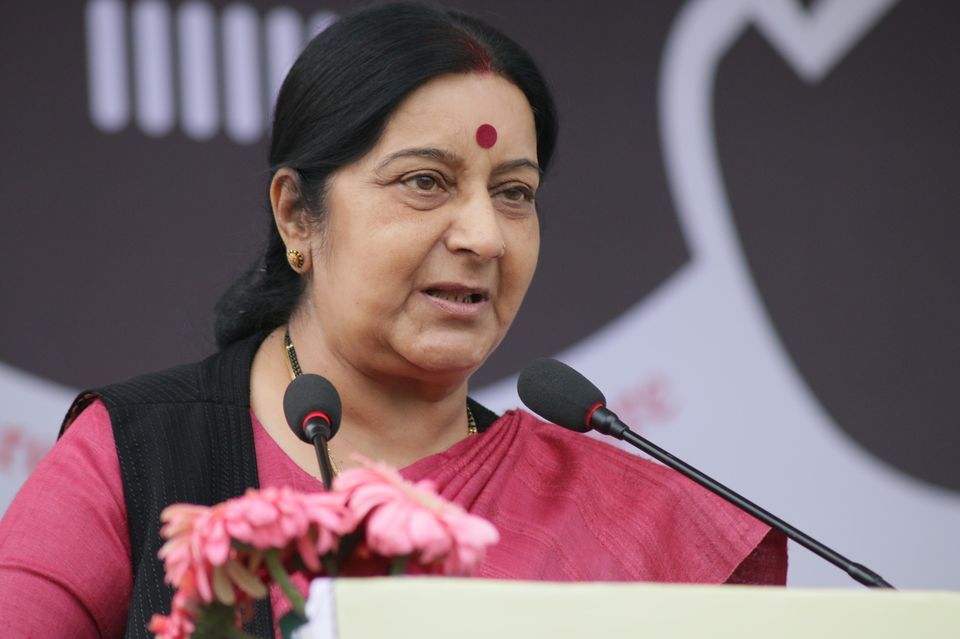 Respect to the MEA for the commendable initiative!