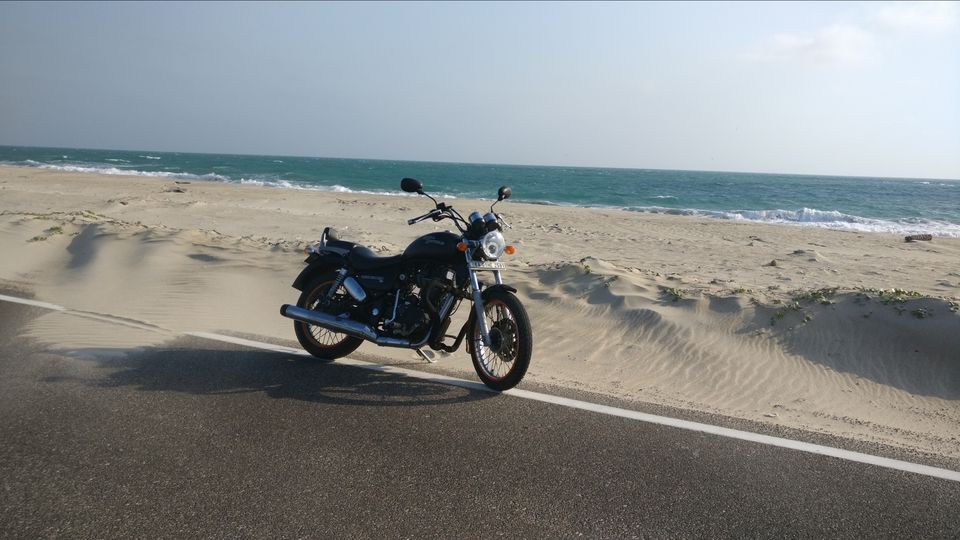 Someone wise once said -
"Dreams can come true only if you have the courage to pursue them"
This September 2018 ride was all about my ride to Dhanushkodi - with of course a few more stops on the way.
This log is all about Day 2 - the second leg of this journey. In case you have not read the log of Day 1 - you can read up by visiting and following my Tripoto profile.
Today's ride was the very reason why this trip was planned. The dream of riding on the road to Dhanushkodi finally came true today.
After planning this for some time, watching many vlogs and reading about Rameswaram and Dhanushkodi along with all the images on the web, I wondered if I overdid the hype. Sometimes over thinking things and watching a lot about it could kill the experience itself, but I was proved wrong.
The moment you reach Pamban, it HITS you!
I started my ride at 6.15 AM from Cuddalore and had to cover about 375 kms to my next place of stay in Rameswaram.
The route I took - Cuddalore - Vadalur - Kumbakonam - Pattukkottai - ECR - Mandapam - Rameswaram
It took my about 8 hours to reach. The Road to Kumbakonam though a bit patchy takes you through some amazing & authentic Tamil Nadu countryside; with Paddy fields all around and water streams keeping you company while you meander through curvy roads.
Once you cross Kumbakonam, the road is brilliant all the way to Rameswaram. ECR is brilliant but barren. It can get really hot on this road. Keep yourself well hydrated
Once in Rameswaram, I quickly checked in,  freshened up and hit the road again to Dhanushkodi and Arichal Manai ( End of India ).
After riding the entire day just for this, I could not wait another day, the moment I hit that straight stretch of road to Dhanushkodi, it was surreal... This was something I had seen so many times in my thoughts and experiencing this in reality is like a dream come true.
After spending a few hours at the point. Where the GPS told me I was half way through to Sri Lanka :) and my phone catching the Airtel Srilanka network , it was time for me to return before they officially close. You cannot stay there beyond sun down. There are no shelters around and it can get really hot too
This blue of the sea is something I haven't seen.
How I wish India and Sri Lanka be connected by road!!
Here are some pictures from today ( no picture can do justice to Arichal Manai and Dhanushkodi )