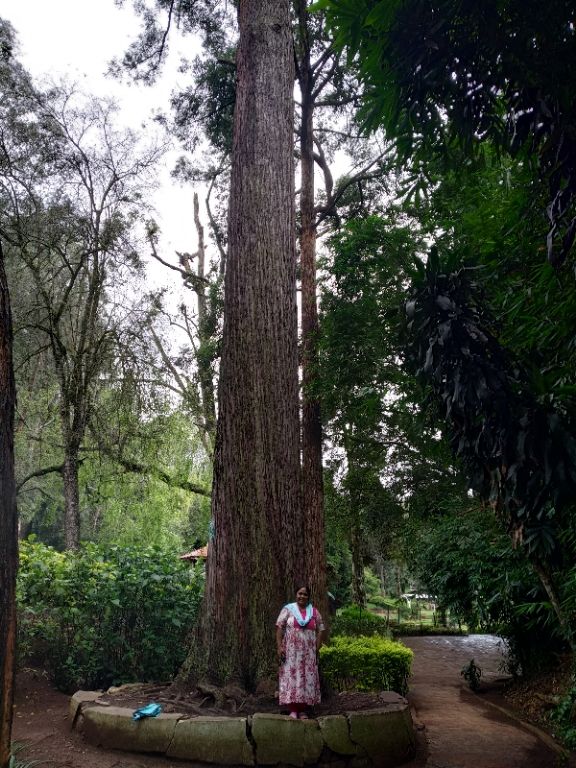 Cool Conoor, Ooty and Coimbatore!
Conoor is a beautiful hill station on the other side of Ooty! However, its much more non commercialized than Ooty and more peaceful! Its got beautiful gardens and greenery. Mother nature at her best. Its a lovely place to unwind and destress away from the city's stress and tensions. The closest airport is at coimbatore.
You can also visit the Isha Yoga Centre there spearheaded by Sadhguru. Its a gigantic complex a long drive away from the airport but definitely worth a visit. At the entrance you are welcomed by a huge Shiva structure that is breathtaking. Behind the statue you are led to the Isha Yoga centre. You are requested to remove your footwear and handover your belongings that are safely kept in lockers and are returned once you finish the tour of the retreat centre. Once you enter the centre you are enveloped in its peace and calmness. There are quite a few small temples for the hindu deities where aartis and poojas are conducted. At the center is a huge hall which has the shivling which is also a meditation hall. Once you are out you can stay a night in Coimbatore before heading for the hills the next morning.
The following morning once you have had a wholesome brekkie you are all charged up for the uphill drive to the twin hill stations. Both are equally mesmerising. It's the best of both the worlds. At Ooty you can do all the touristy things like boating at Ooty lake, visit the many beautiful gardens brimming with natural beauty, hike up the dodabetta peak and of course who can forget the nilgiri train ride. I would advise you to book your tickets online if you want a seat on that train because the first time we went to the station we were turned away as they were sold out. Then shop till you drop especially the homemade chocolates and eucalyptus oils that its famous for. And at Conoor you can just relax your tired mind and soul. Let yourself heal in the lap of Mother Nature. Also as you are in south India its mainly south Indian fare however there are many multicuisine restaurants that you can indulge in depending on your tastes.
At the end you would be truly rejunevated. After all that's what vacations are for an oasis in the desert of life.