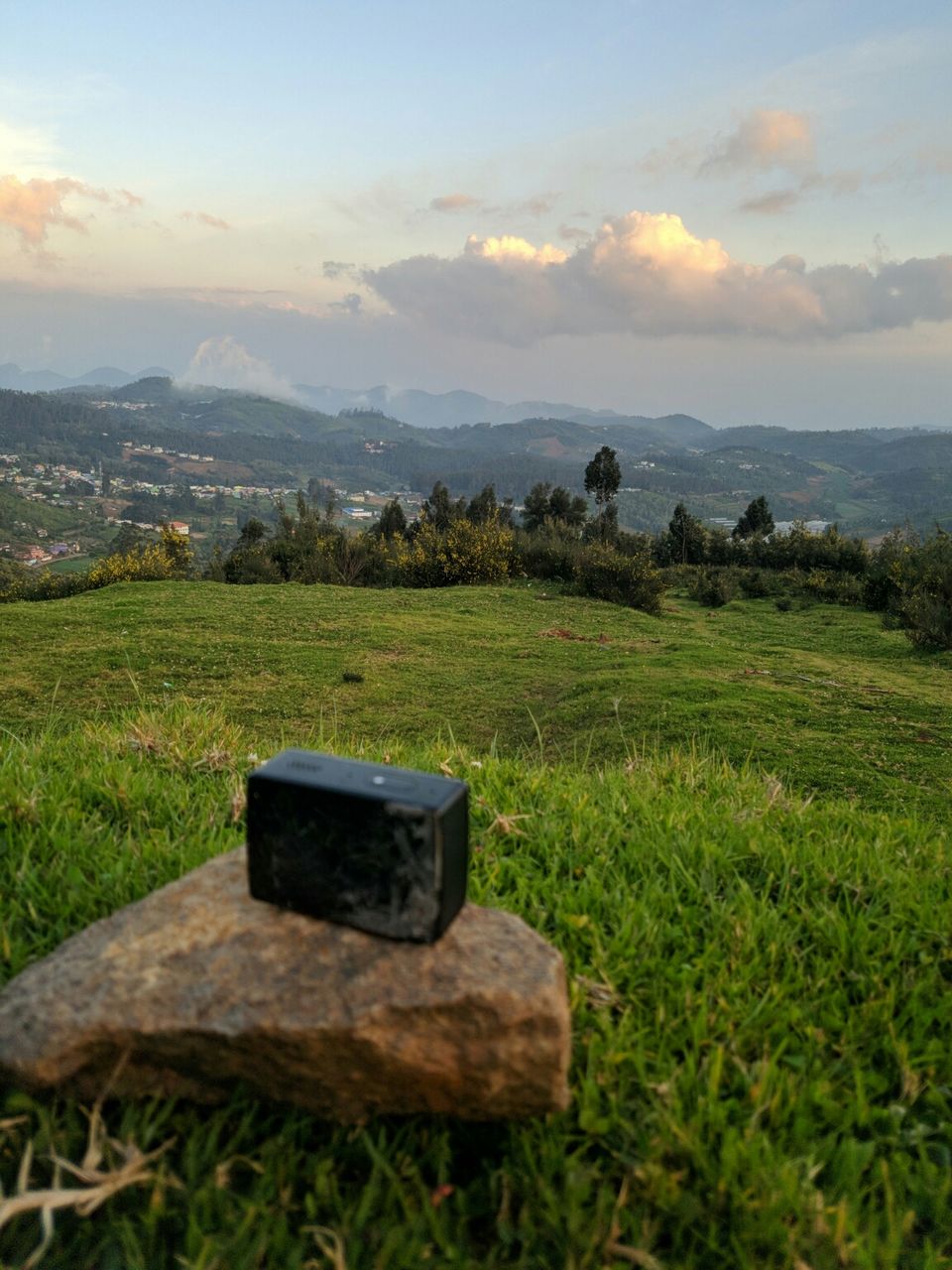 Ooty or Udagamandalam as called locally, was called as the Scotland of India by the British, and it stands upto the reputation. Well, my journey was quite different from the standard journey where we all visit as much as possible famous places , with no time to enjoy the place. Well, I decided to take the other way round, the places you visit doesn't matters, but make sure you enjoy the place to fullest.
I boarded the Ooty bus from Mysore at 6:15 , and dozed off, when I opened my eyes at 8:00 I was welcomed by the deers and elephants. The Bandipur wildlife sanctuary comes as a free bonus if you travel early in the morning or evening.
The beauty of going to Ooty is that the route to Ooty itself is beautiful, I got down at a place named Gudalur as thats the only stop before Ooty. From Gudalur I took a auto to Needle rock view point.
From there I took a auto who was going to Ooty itself, for a journey of 25 kms to Pykara lake I paid him just 40 rs, as he was co operative enough we stopped at 5-6 places on the way which I found beautiful and wanted ti snap em. (So if you find a empty auto going try to go in it).
I reached Pykara lake which stands upto the fame it has, from Pykara I didn't visit the "Shooting point" as I felt that itss a crowded lawn with people taking selfies all over. And I didn't regret that decision because I could spend that time in much better thing.
From Pykara I took a bus to Ooty. From Ooty bust stand I took a auto to my room which was at valley view point. And yeah, near my room there was a hill from where we could view the whole valley, and that unmarketed point was far more mesmerizing than the shooting point.
Aftee the sunset I came back to my room, had coffee and shot the milky way without a tripod in the clear beautiful night sky.
So what I want to tell is explore Ooty, not just go to places which you read everywhere, cos Ooty is more than just few crowded points.
This is my first day, will cover second day filled with wandering next post.