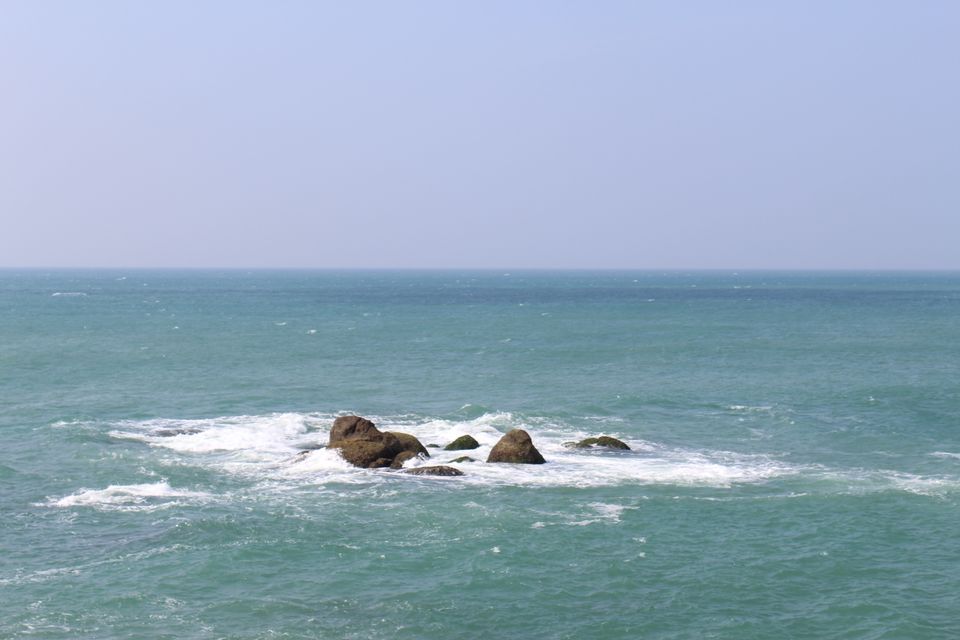 Hello travellers,
Today's story is about my recent visit to the southern most tip of India- Kanyakumari also the convergence point of Bay Of Bengal, Indian Ocean and Arabian Sea. It is a religious place for both Hindus and Christians, and the end of the Indian Territory... formerly known as Cape Comorin. In this chapter, I will try to give you a detailed idea about the places and experience you can achieve while travelling in here.
I reached this place early morning. I took a train from Villupuram Junction at around 8pm and got down in Kanyakumari railway station at around 6am... I did my train bookings before hand. Then I took an auto from outside premises of the station for INR 70. Headed to the hotel named Sri Devi. As it was not the season...so I got the hotel room, a suite for just INR 1500. The room was quite spacious and comfortable.
After settling down, I got ready and headed to the Ferry ride for the Vivekananda Rock Memorial. It opens up at 8am and the price for a single person to and fro is INR 50. The ride was amazing. I visited the Rock which evoked a great sense of peace within me. But don't forget to carry a sunscreen because the sun is harsh and if you plan to carry an umbrella, it can blow off.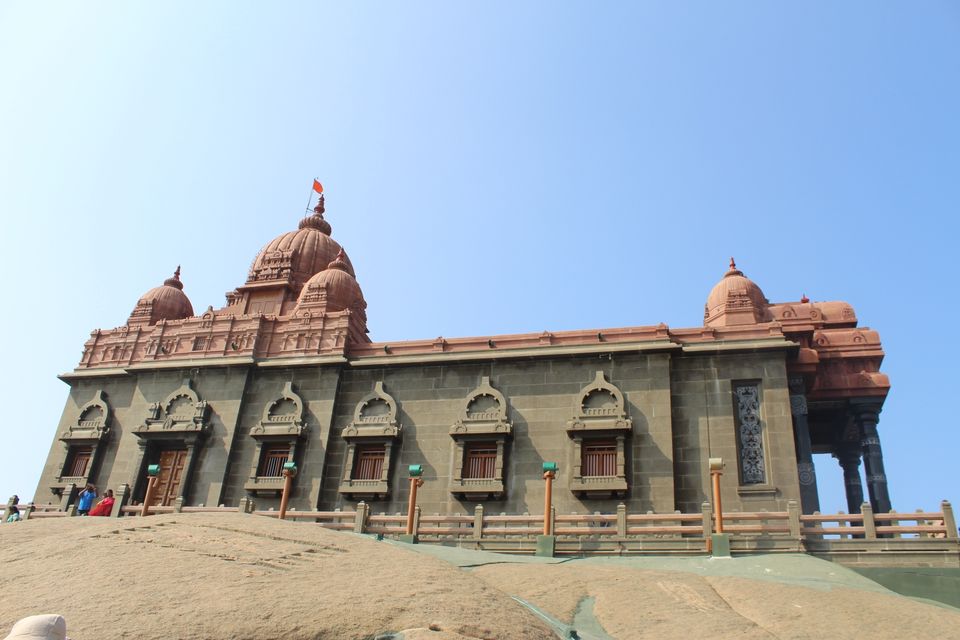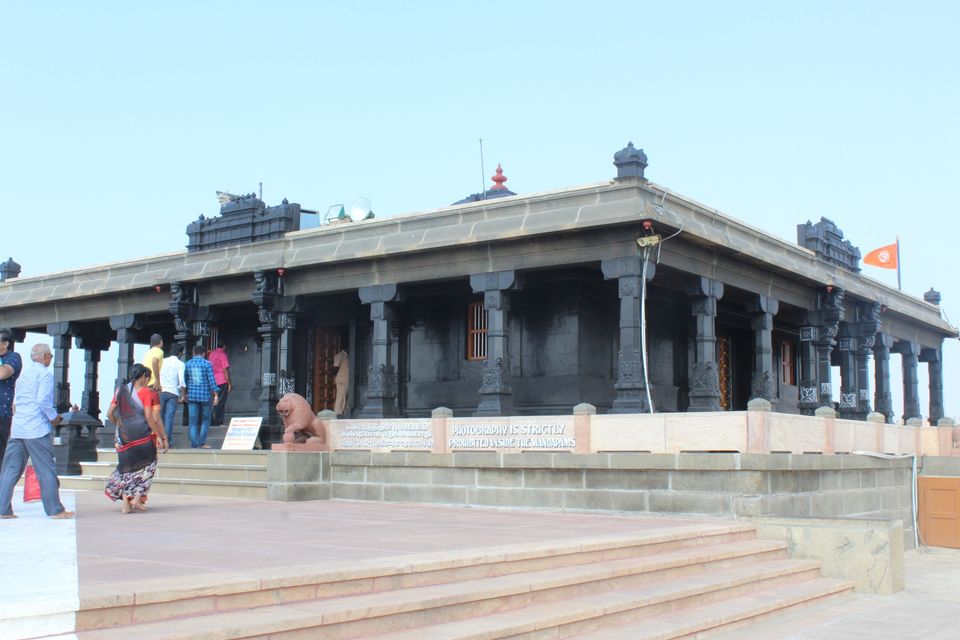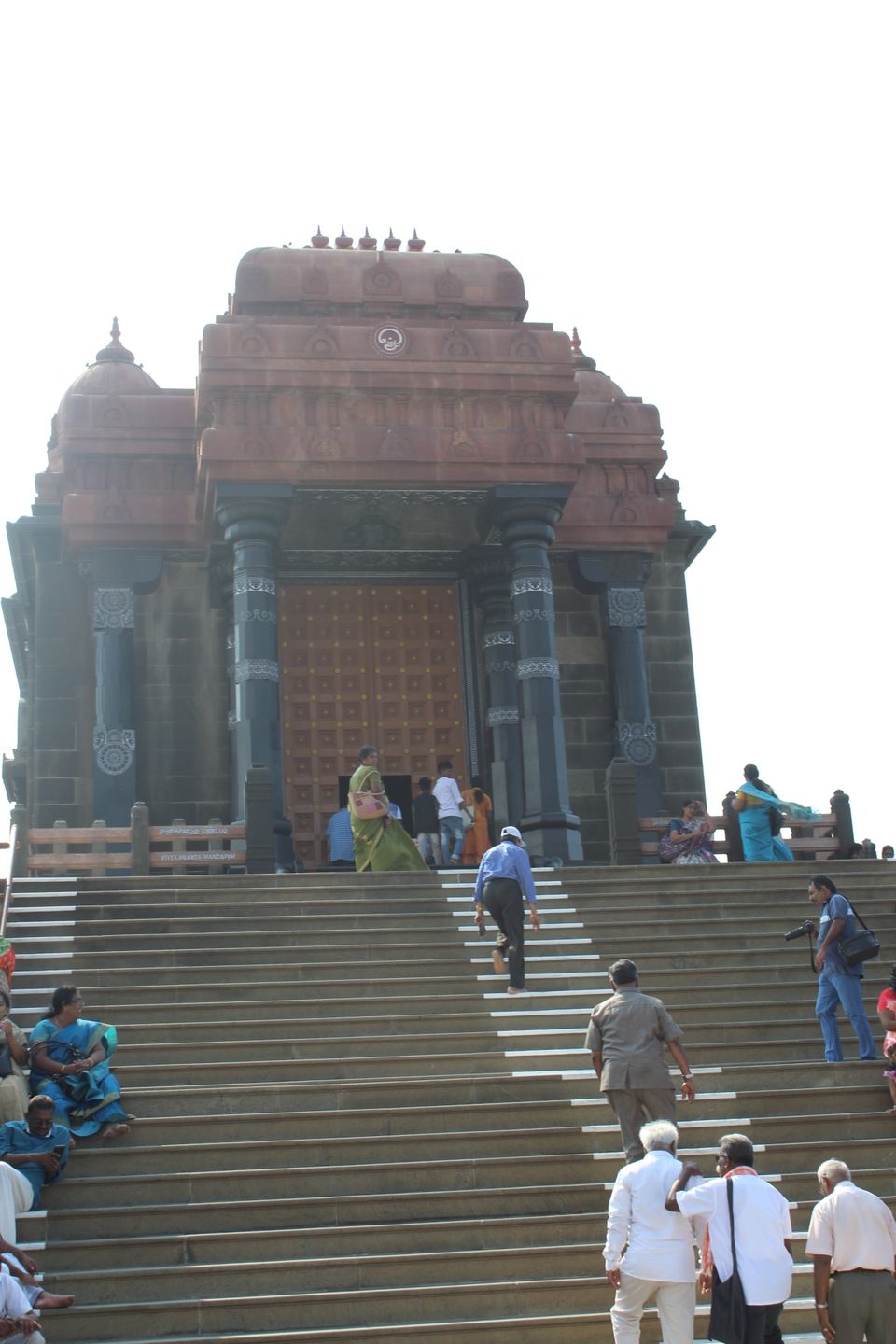 Just a few distance away houses the statue of the famous Tamil Poet Thiruvallur. Ferry ride to this statue was called off due to low tides.
But one can get a clear picture of this area.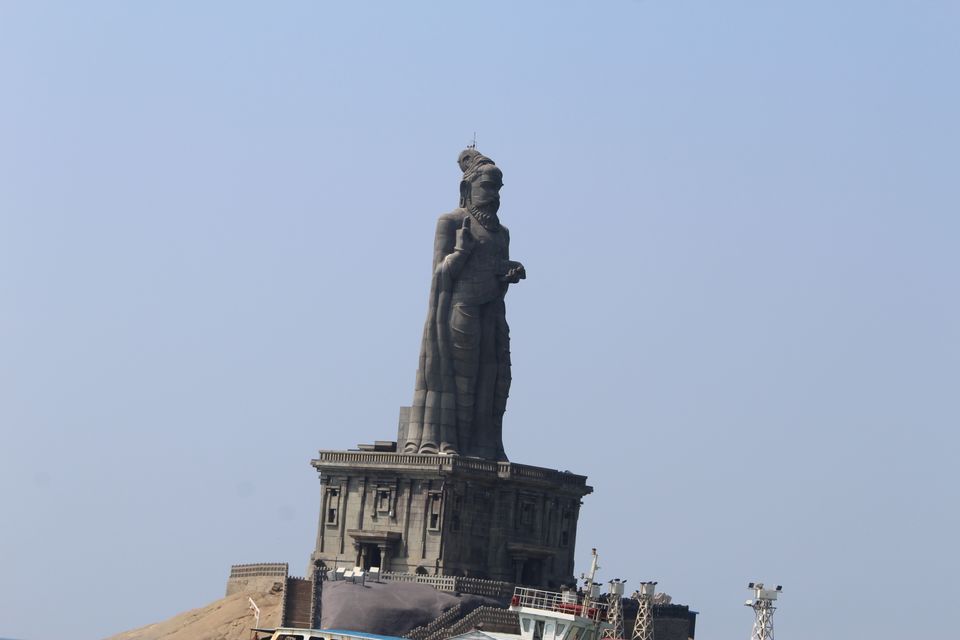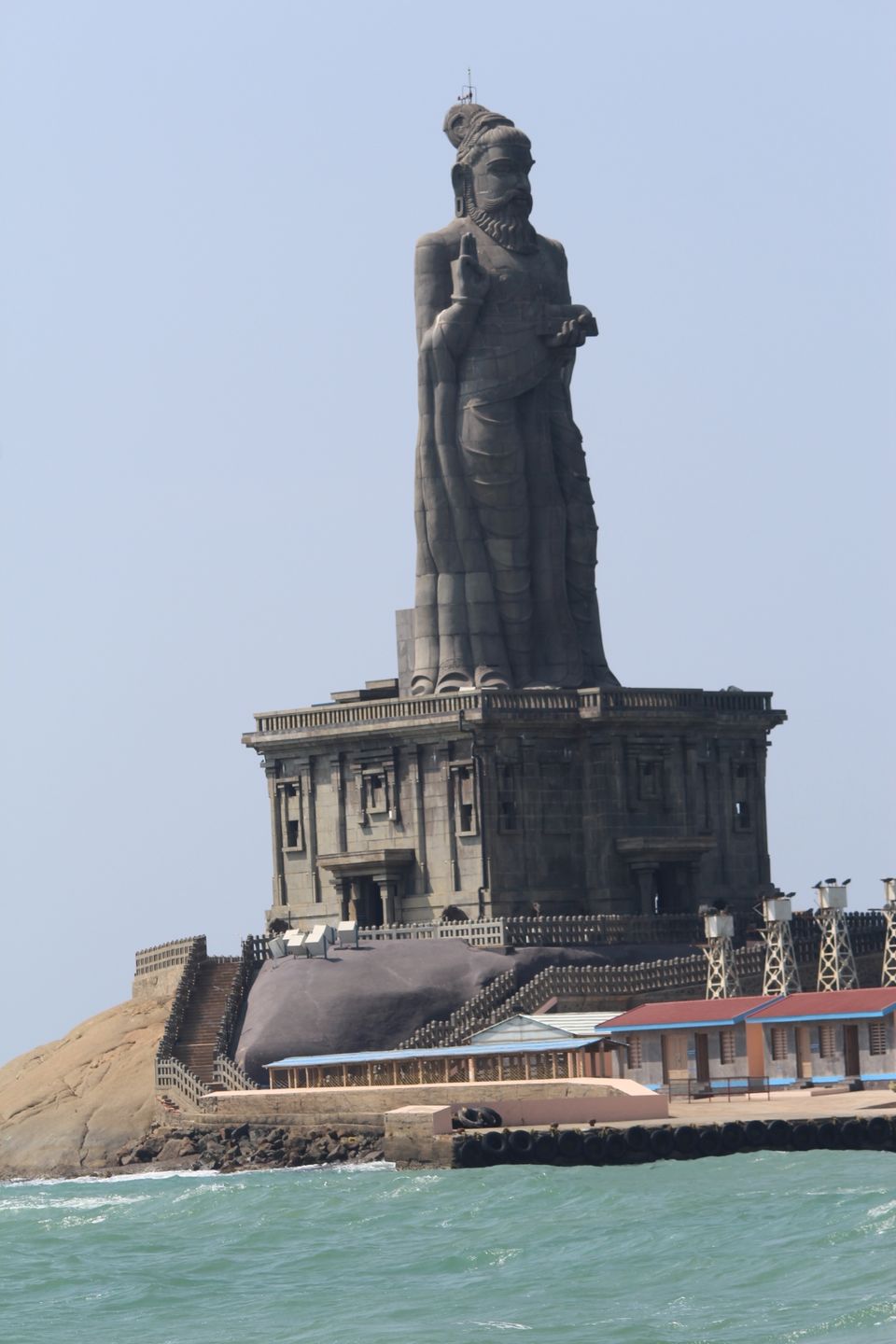 After this I returned back to my hotel... I was feeling terrible due to the scorching heat. I decided not to step out before 4pm. Being a Bengali, that too a super foodie, I was looking all around for North Indian and Bengali food and by luck I came across Bharat Seva Ashram Sangha, which is located just behind my hotel. I headed there, bought my food ticket and ate nicely all the Bengali dishes served.
I booked an auto for ₹500 for going around the town. At 4pm my auto uncle arrived, and I stepped out.
First, he took me to the famous fort named VATTAKOTAI FORT. This fort dates back to the 18th century and is an example of Dutch East India Company Architecture.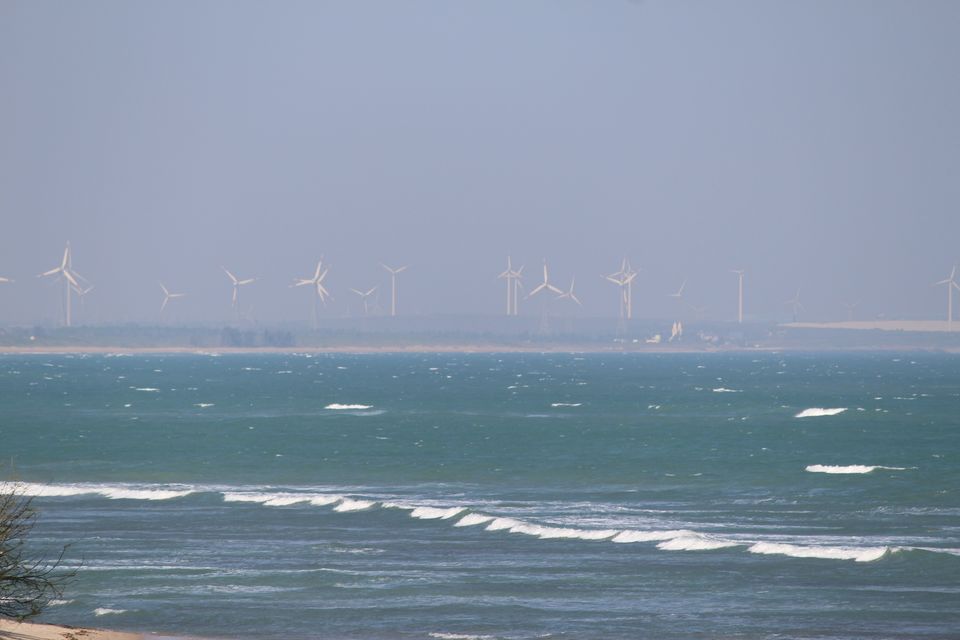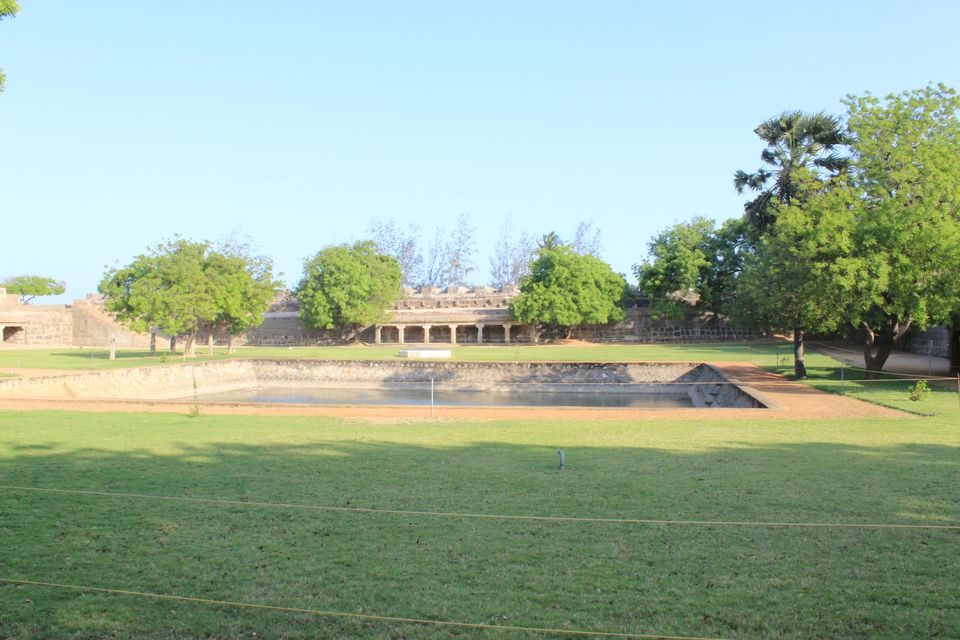 Next, he took me to a couple of temples...
Tamil Nadu consists of wonderful temples and churches all around it.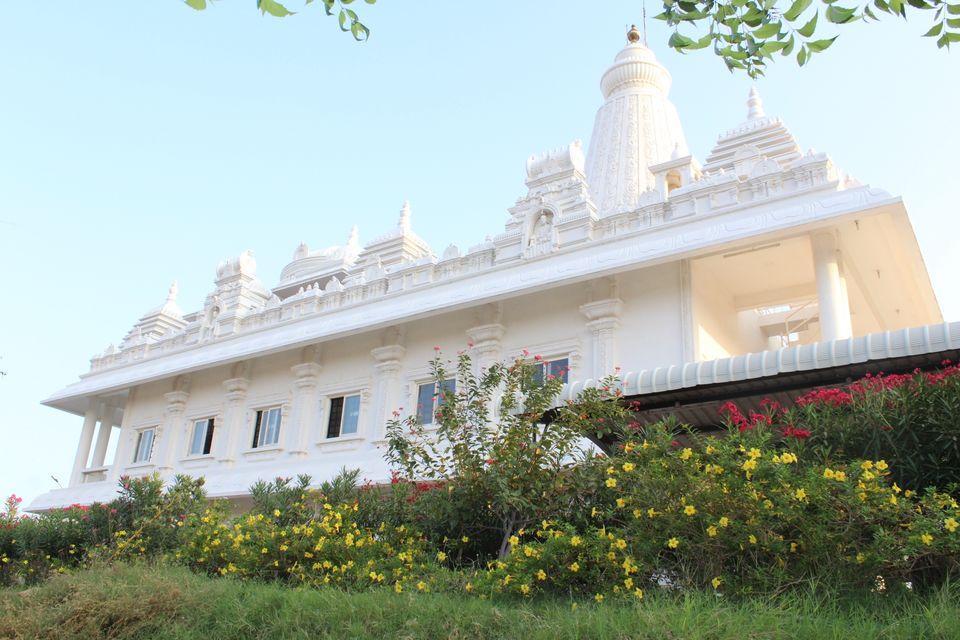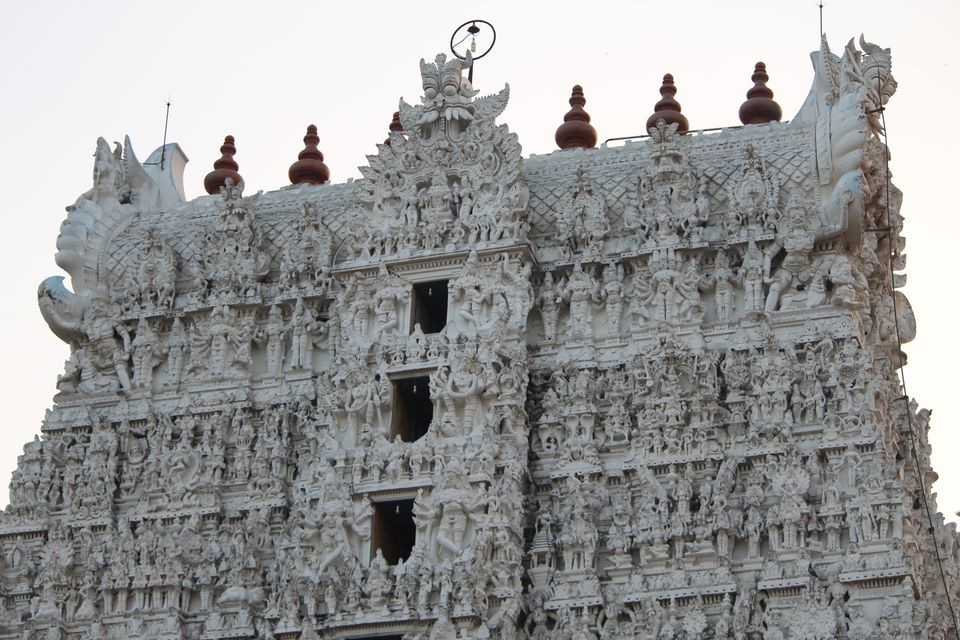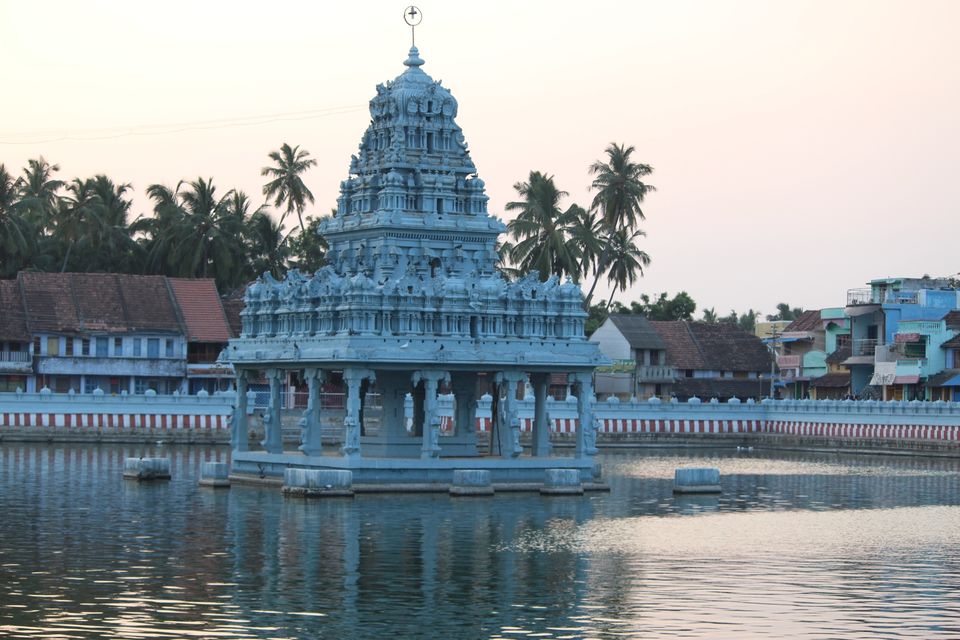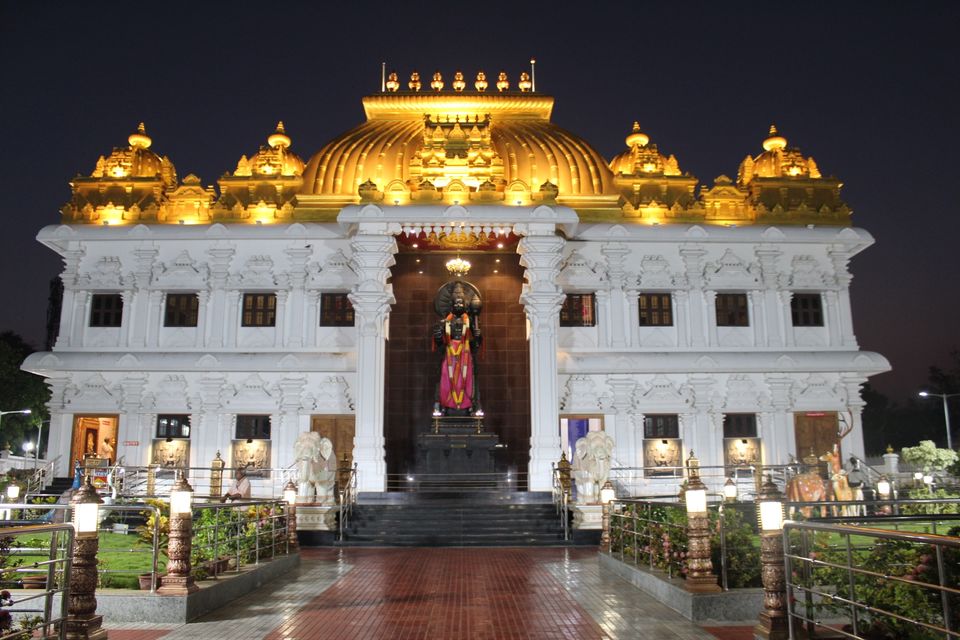 To all my lovely readers'.. do make sure that you visit the Shri Thanumalayan Temple..
The architecture of this temple is mesmerizing. But the male has to take off their shirts and underwear before entering the temple.. which is hilarious.
I returned back, and again went to the ashram for my dinner.
Next day, I woke up super early and headed straight to the Kanyakumari Mata temple. You need to fetch a ticket for ₹20 to enter the temple... which was a whole new experience for me. I have never bought a ticket to visit a temple. Photography is not allowed.. and here too the woman has to be nicely covered, no shorts are allowed and the male has to be bare with just a lungi to drape around.
After paying a visit, I went to the Gandhi Mandap, which keeps the ashes of Mahatma Gandhi.
Just beside the Gandhi Mandap, is the Triveni Sangam. This place is considered to be a holy confluence by the Hindus, as the bay, sea and the ocean meet here. You can enjoy a dip over here.
I returned, had my lunch back in the ashram and headed to Nagercoil junction for I had a train to catch.
So, this was my story about 'the end tip of india.'
Hope you all read and love it.