Background
I always had been an animal lover since my childhood and was really attracted to the cat family in particular. In Wellington Zoo, I spent sometime with a zoo keeper and he took me closer to a Cheetah, that was one of the coolest moments of life but I needed an up-gradation and hence this came..
After researching a lot on internet, I got to know about the Tiger Temple in Saiyok District (approx 150 kms from Bangkok) in Thailand; which is a Buddhist temple and a home to 150 tigers. On November'13 I finally got the opportunity to explore the place and I was on cloud 9.
The First Impression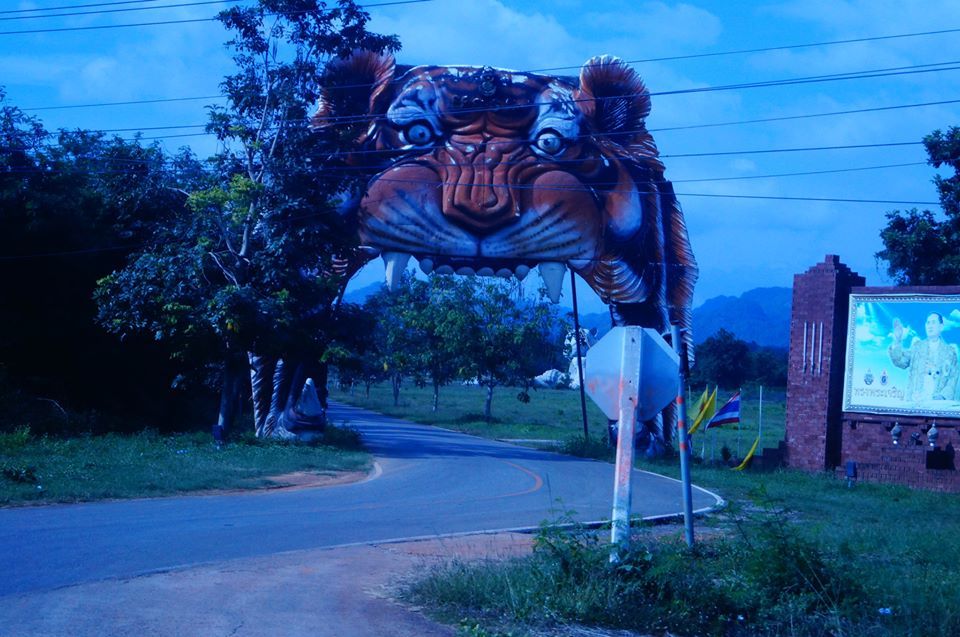 After a long drive, I was instantly filled with energy as the first impression was great! There was this large Tiger Faced Gate and I got some goosebumps.
After stepping inside I witnessed a long queue and some humidity but guess what I was never bothered because there were just Tigers on my mind. Moved ahead with the queue and got the tickets for 600 Thai Bahts.
Phew..The Waiting Time..
The management wasn't impressive as they were taking a lot of time and for majority of tourists it was a turn off. Reason being, Thailand isn't colonized and people don't know English in there, which indeed was a big problem. 
Meanwhile I checked out the nearby surroundings and I got some snaps of Sambhar Deer, Spotted Deer, Water Buffaloes  and Wild Boars. I had to wait approximately for 90 minutes for my tiger face-off .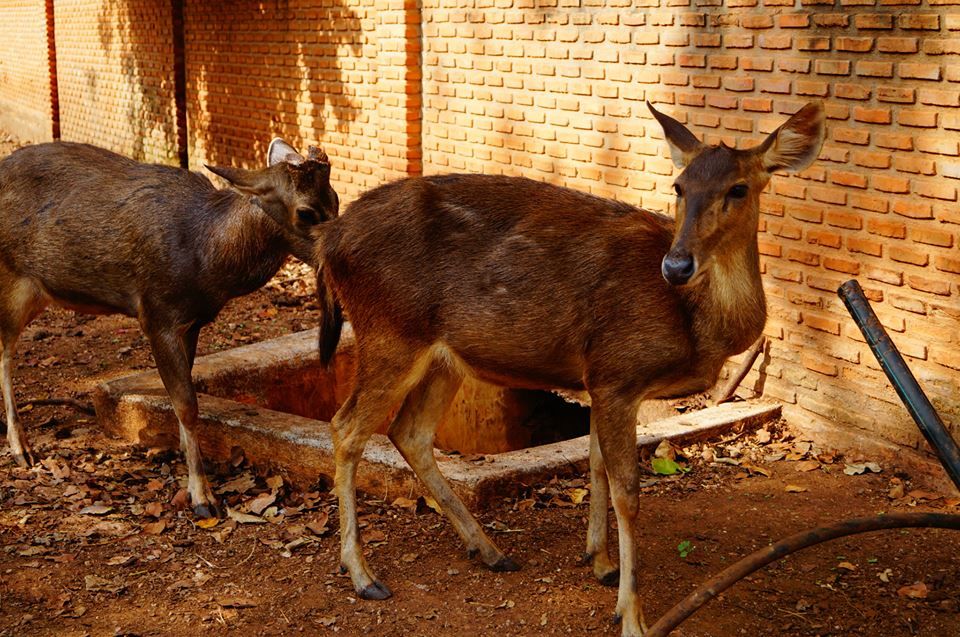 Itssssss Timmmeeeeee!
Before the final face-off I was told by the gatekeeper that either I have to submit my phone or my camera; as they can only allow one device to picture the beasts. That really pissed me off, but since I had no clue about Thai language and the gatekeeper had no idea of English, I realized I shouldn't waste my time and energy and I picked my DSLR over my phone.
Excitement became Disappointment 
I immediately started taking pictures and I realized its not that good. Majority of tigers were in the worst conditions and it was heartbreaking. Even the little cubs were chained up so bad, that they couldn't even stand up.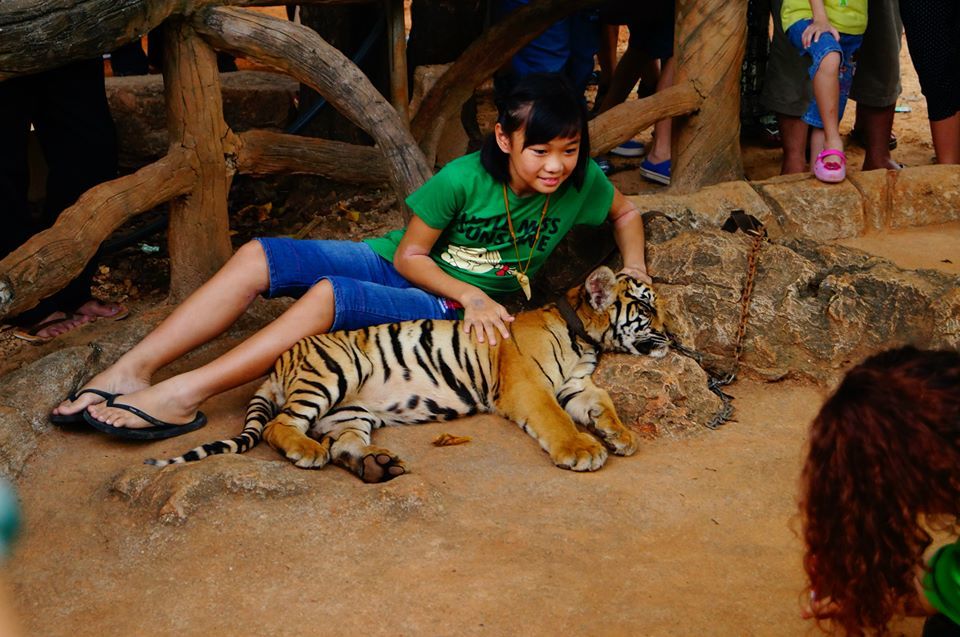 I could see people from different countries had a smile on their face as they are having an experience of a lifetime but hardly anyone was feeling animal's pain. I read it somewhere, that human is the worst of all animals and I couldn't agree more. 
With mixed emotions I also took few snaps with couple of healthy tigers and silently came out. It was a feel good moment as I got some time to cuddle the big cats and got framed with them but a part of me was left shattered.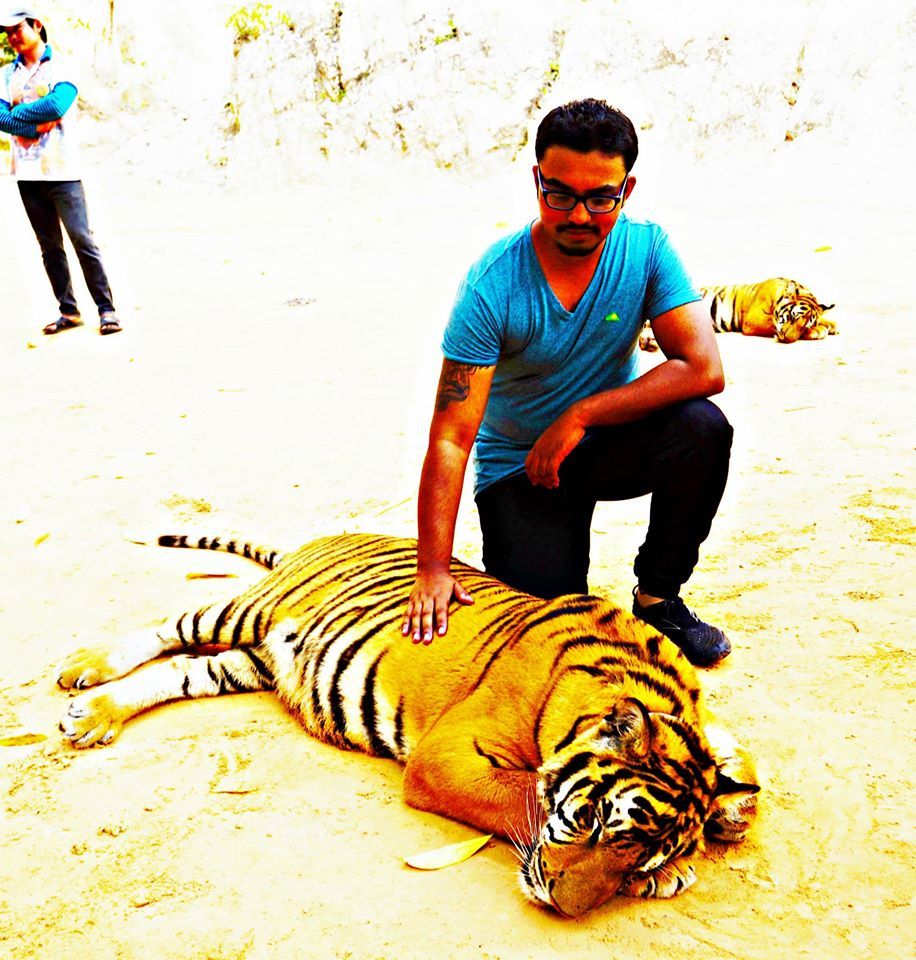 The place which had excited me over all these years, turned out to be a disappointment as the animals were badly treated. Now I don't prefer to see captivated animals, instead I go to sanctuaries and spot them in their natural habitat.