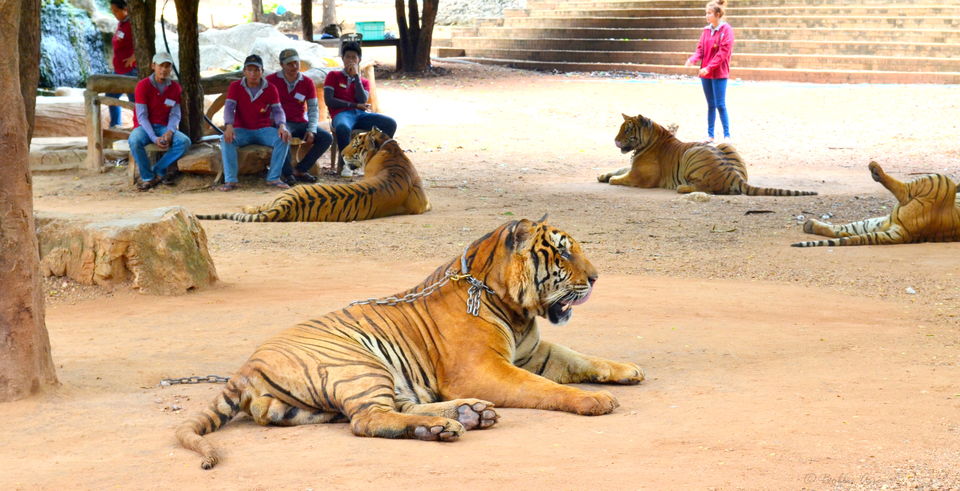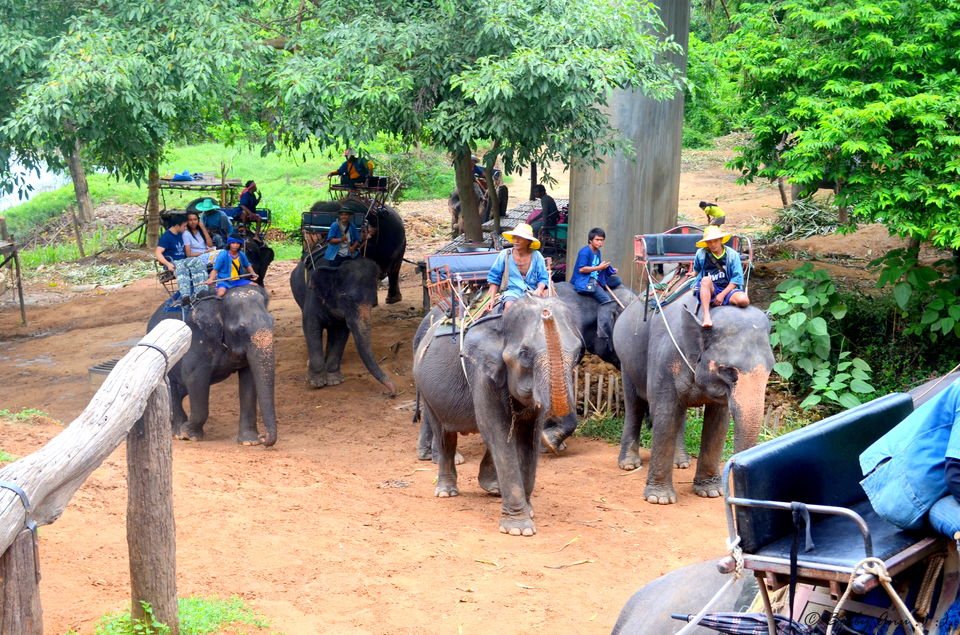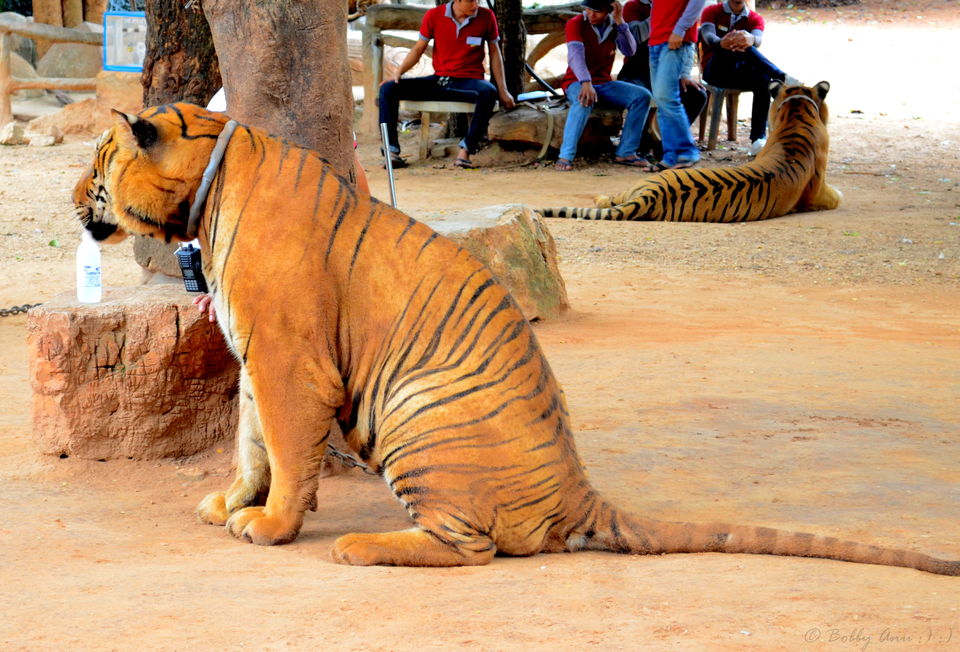 Tiger Temple, Kanchanaburi - A forest temple and sanctuary for wild animals, among them several tigers, the majority of which are Indochinese tigers.
After a 4 days stay in Bangkok and hearing a lot about this temple, we started to Tiger Temple in Kanchanaburi, which is 3 hours drive from Bangkok and it turned a "highlight" of our trip.
Tiger Temple safety rules:
No loud noises, no sudden movement or running.Do not wear red or orange clothes.Ladies should have minimum 3 quarter length sleeves and shorts to the knee for the temple.Many temples in Thailand are called Tiger Temple, this temple is not called 'Tiger Temple'. So be warned many tour operators will claim they no where to go and will take you to a temple called 'Tiger Temple' with no tiger!
We (Me & My wife ) took early morning 7 AM bus from Bangkok Bus stand and reached Kanchanaburi by 10 AM.
Took a taxi from Kanchanaburi Bus stand to see Elephant Village & Tiger temple. It was approximately a 1 hour drive again from Bus-stand.
Muang Sing Elephant Village - 40 minutes away from Kanchanaburi City, is a special place in Thailand where you can learn how to live with elephants. The weather was still a bit cool so it was just the perfect time to ride elephants.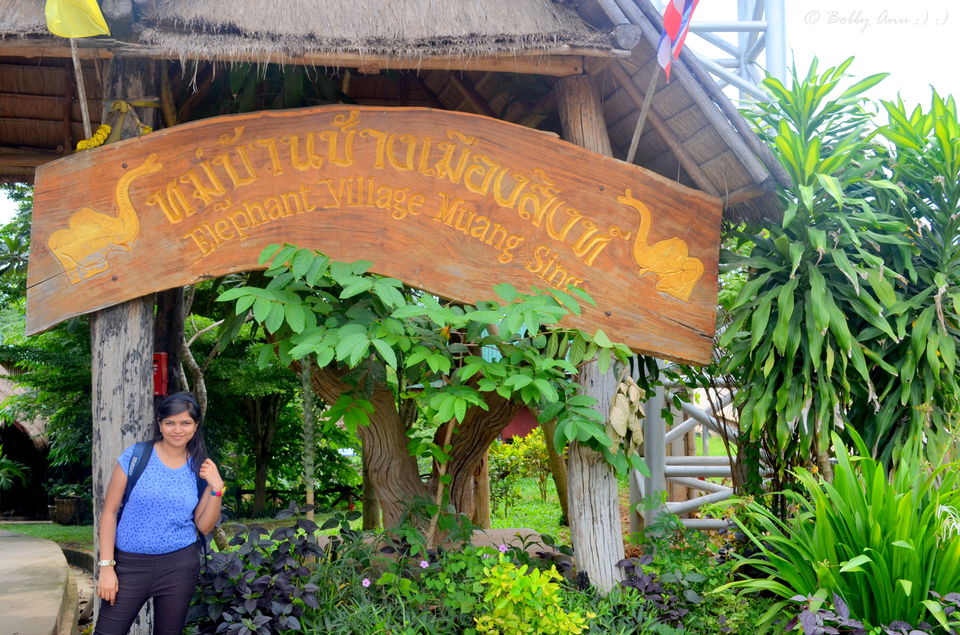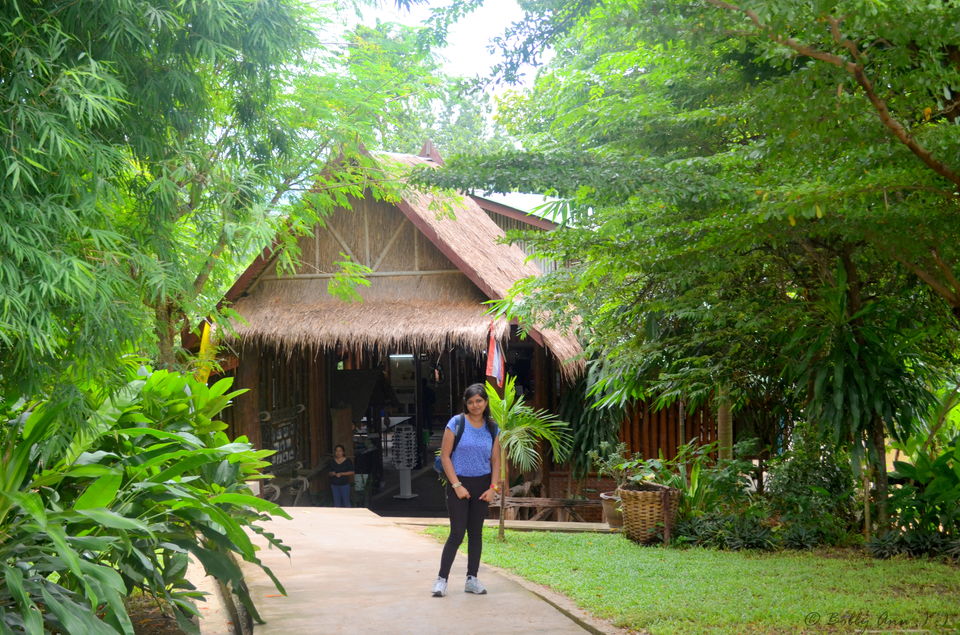 We really enjoyed the elephant ride here. It was one of the highlights of our trip. Next time you go to Thailand you should plan to go to Kanchanaburi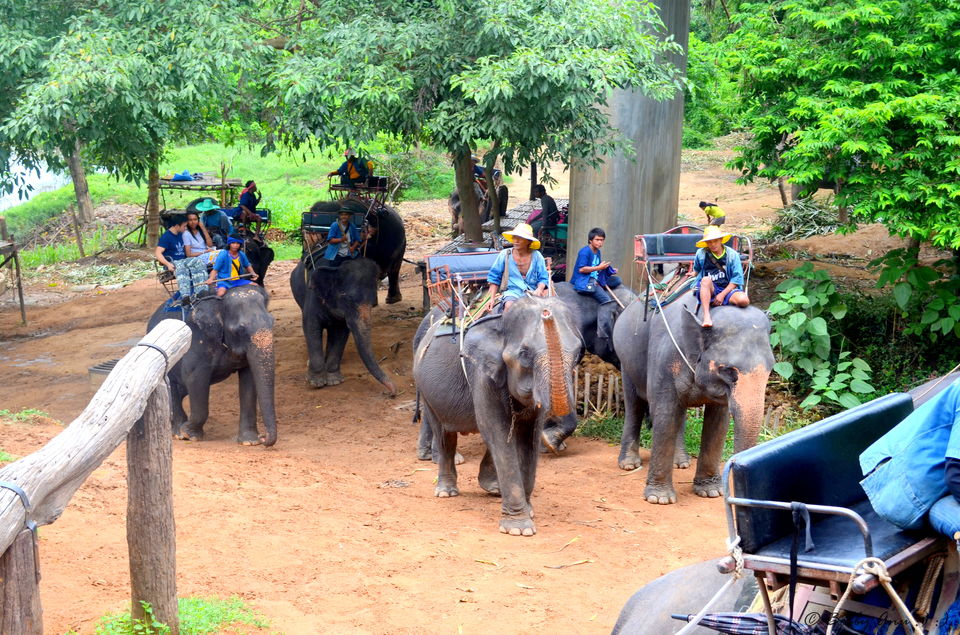 Elephants eagerly waiting for food stretching their trunks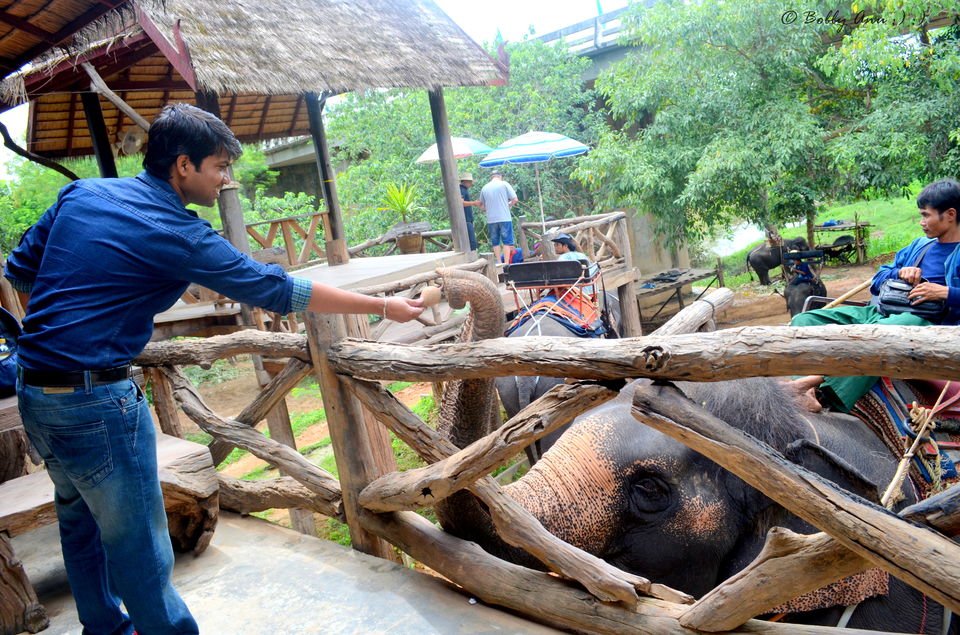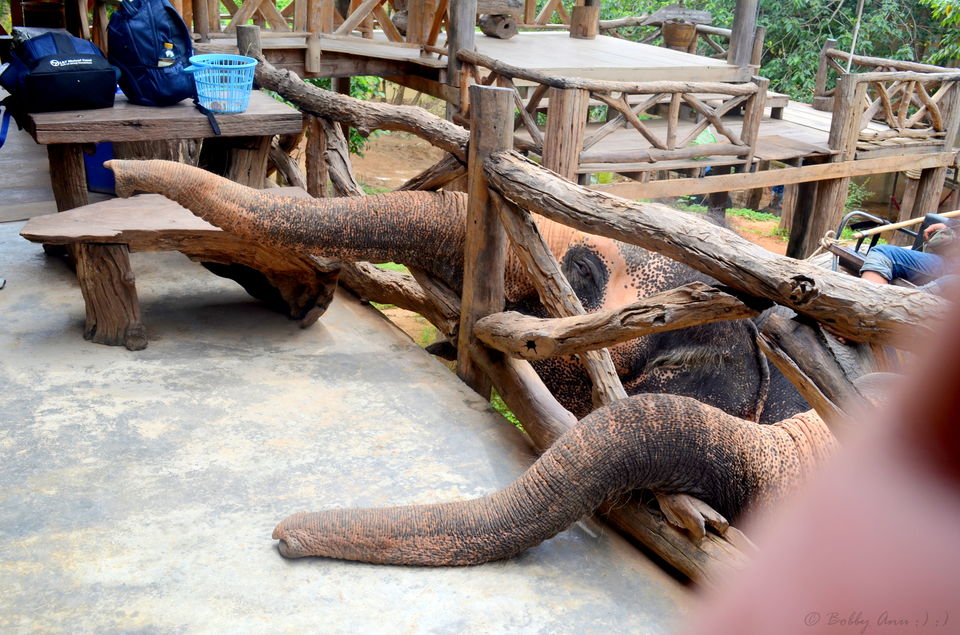 Tiger temple - travel from Elephant village is around 20 min's reached at 12 AM; Took entry tickets to enter inside.
Took a snap of Tigers, came for Afternoon Walk,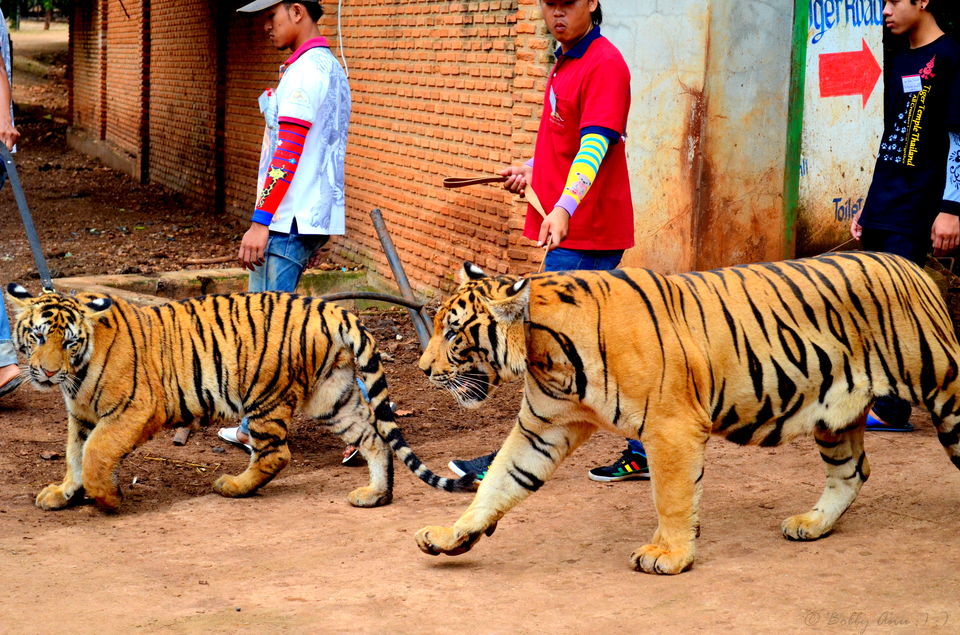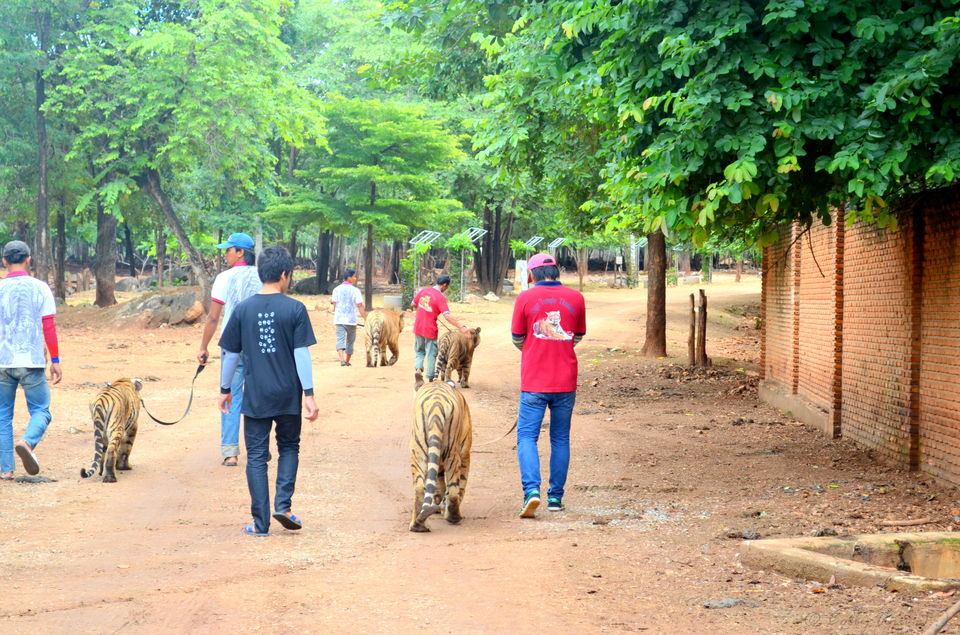 Then, we were allowed to go inside where we lot of Big cats and other animals. We need to follow a queue to take snaps with tigers and it will be so much exciting to stay next to such a big cats.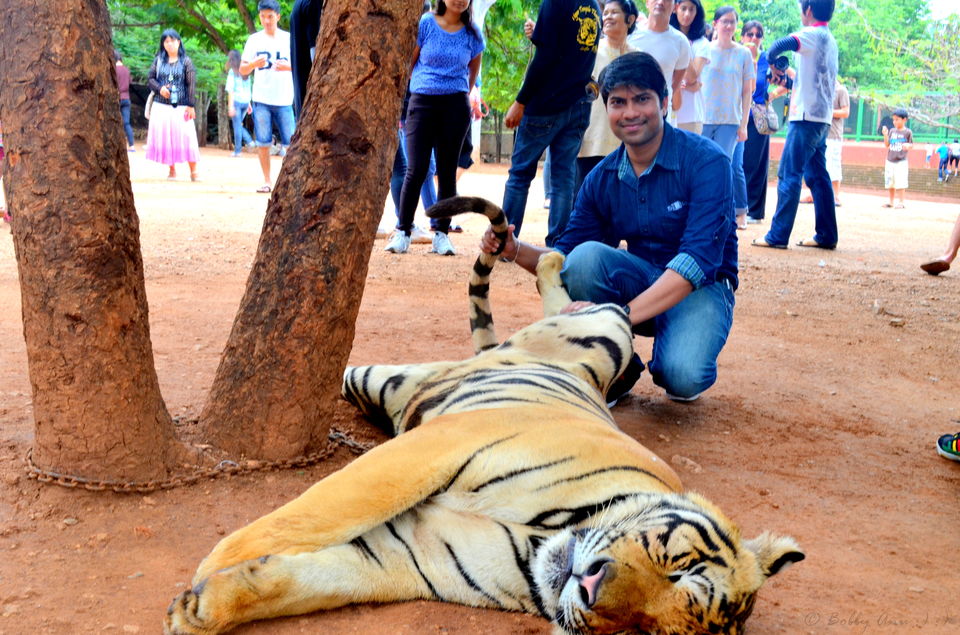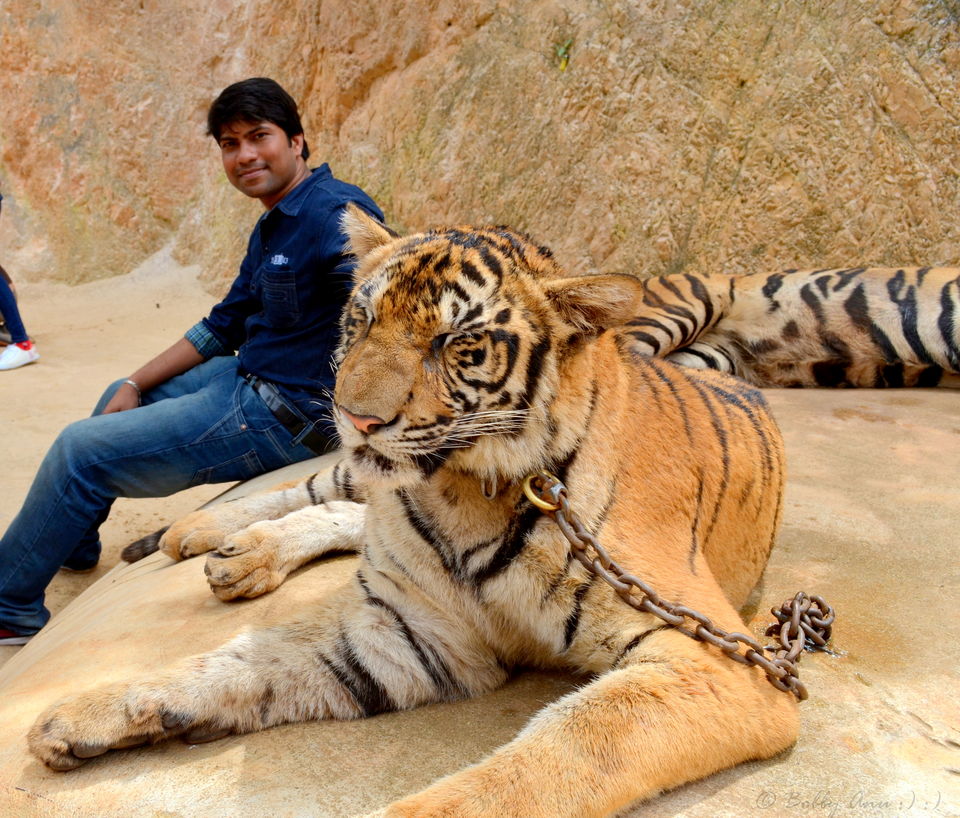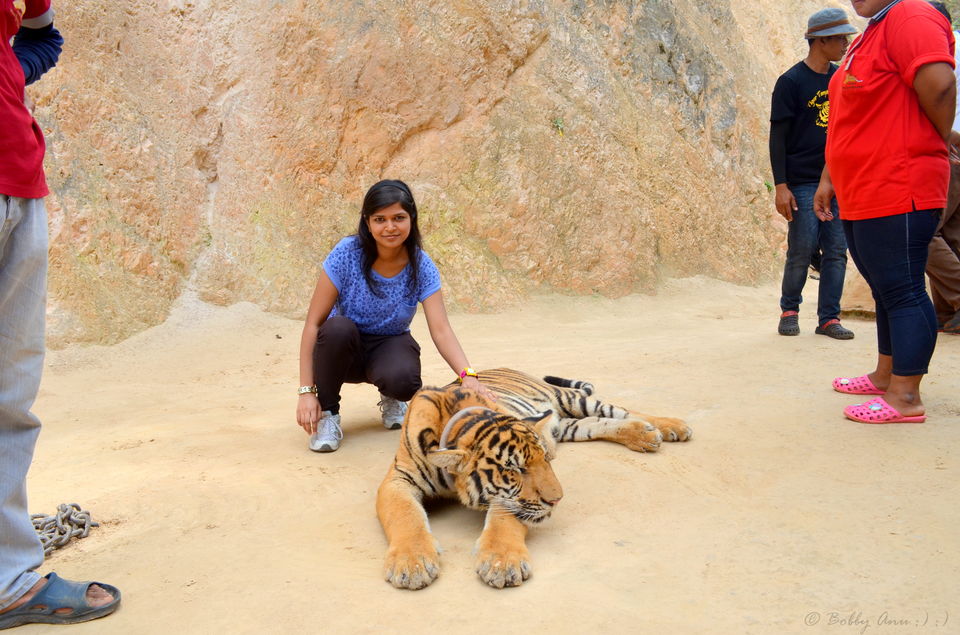 Walking with Big cats holding and controlling them is so much fun :)
Few pic's of relaxing tiger's.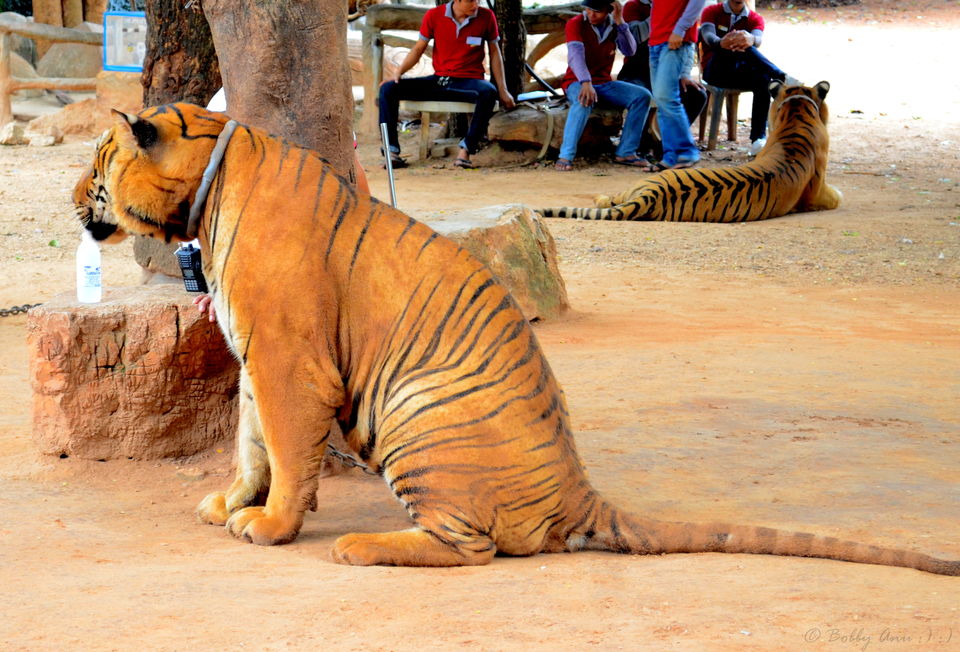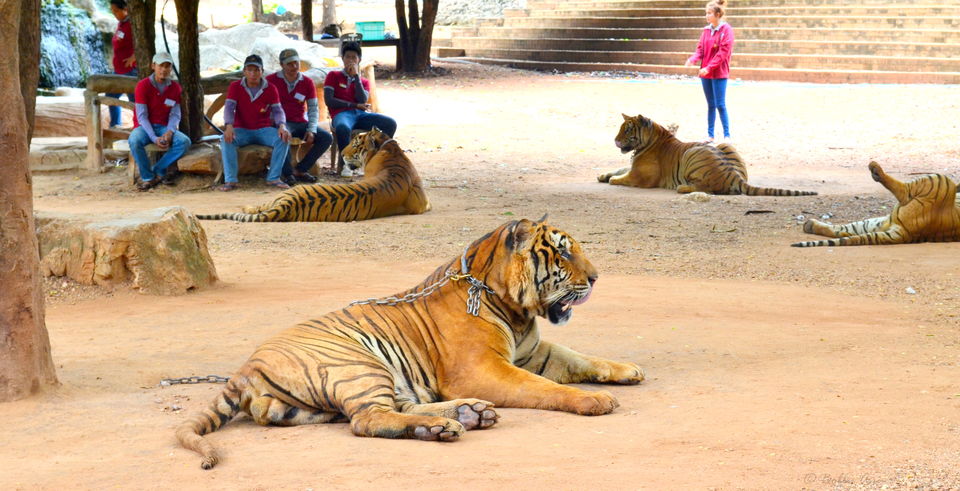 It's clear that this Buddhist monastery is like no other, for this handful of monks live with some of the deadliest animals in the world.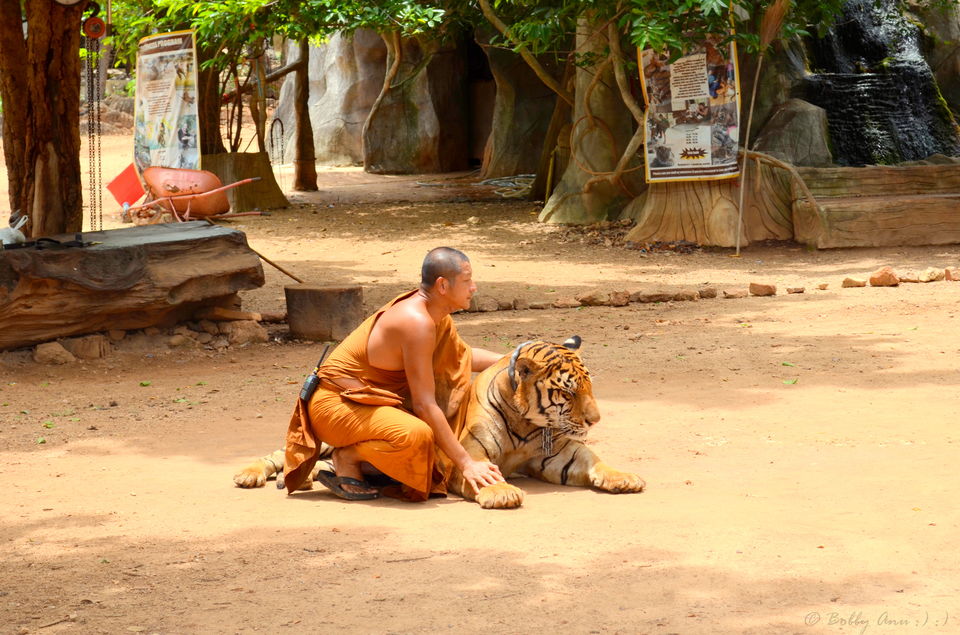 By the way, they also have other animals in the temple like wild pigs, cow, carabao, deer, etc. All in all, this is a must see attraction.
Took return Bus to Bangkok and reached Bangkok at 7 PM to catch a Aisasia flight to Kuala lumpur at 9.30 AM.
This is a must stop for anyone visiting Thailand! And the morning tour is the one you should go for. Despite what others say, these animals are not drugged....they are big cats and cats sleep all the time, so do tigers!! I cannot say enough good things about our experience and it was something I will never forget!