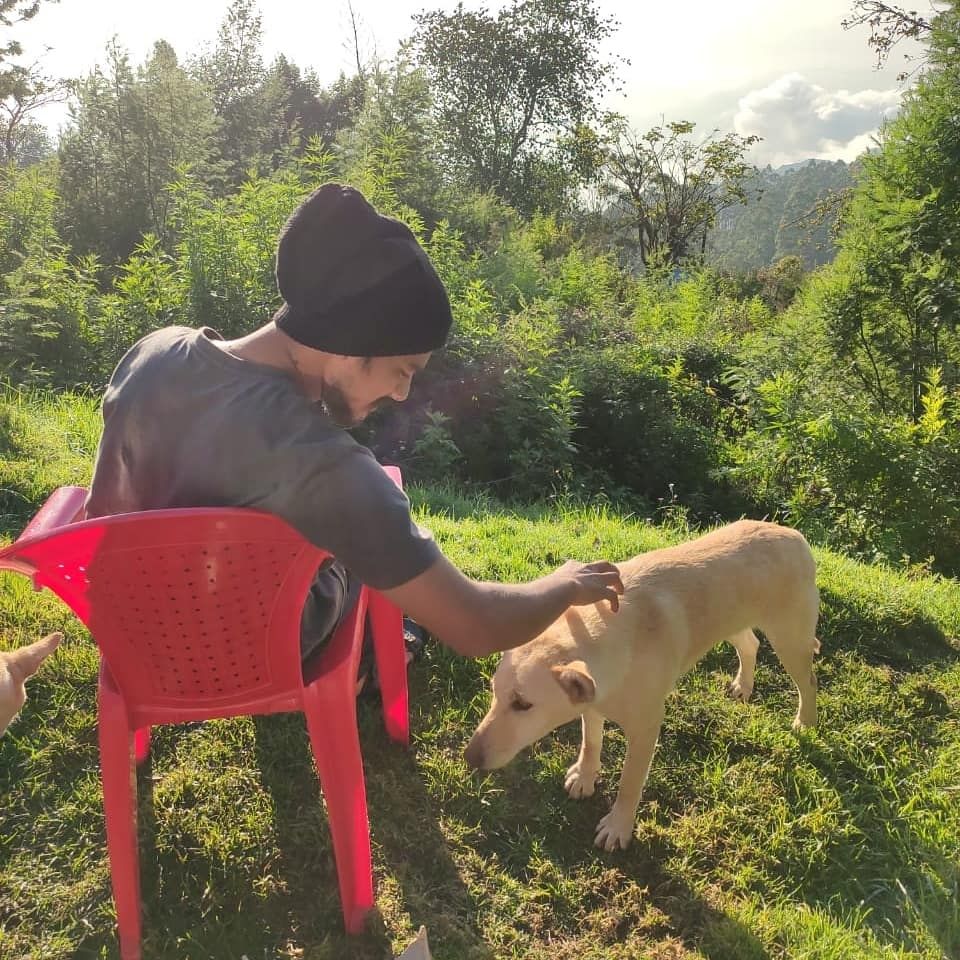 So, it is 5 am in the morning.Suffering from the hangover of the new year eve celebration we started thinking ; let's start the new year with some peaceful trip, away from boring college life, boring society, hissy city etc. We came with idea ! Let's go to kodaikal, and so our journey stated.... Within a hour we reached at Trichy railway junction. Without any booking, not even giving a thought to where to stay, where to roam etc.
And we reached in morning at 10am, surrounded by so many travel agents with their offers.But we had already decided, we will stay somewhere in a small village where we can trek, travel unexplored and tranquility was our main desire, and our search ended up in a beautiful village" Vatta kanal"
we searched homestay up on the hill where clouds are below us. With no Mobile network it was the best place in world😍.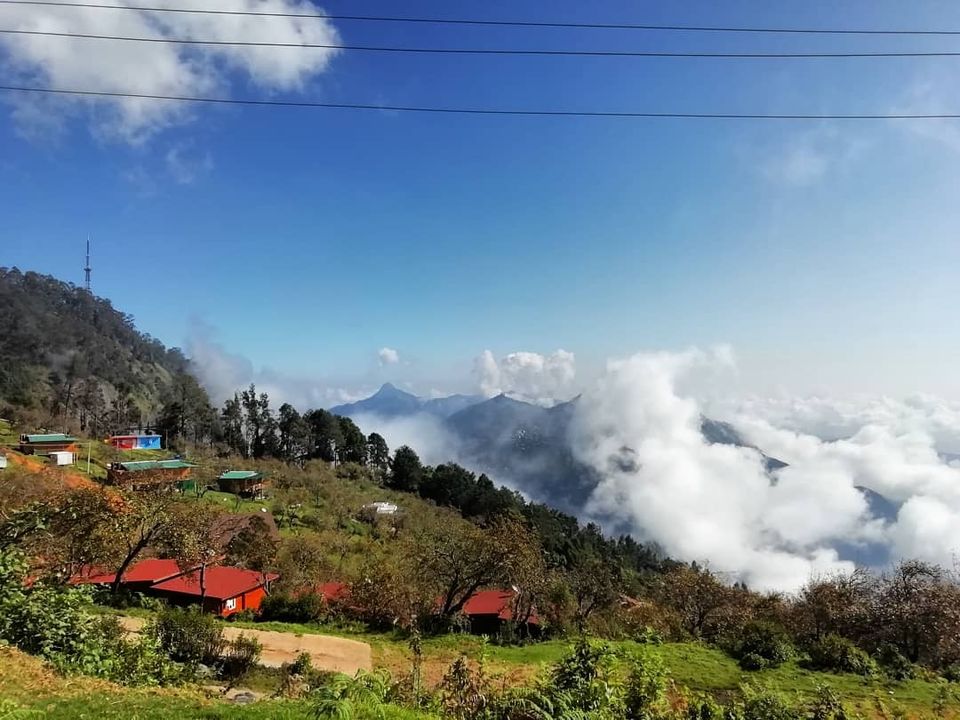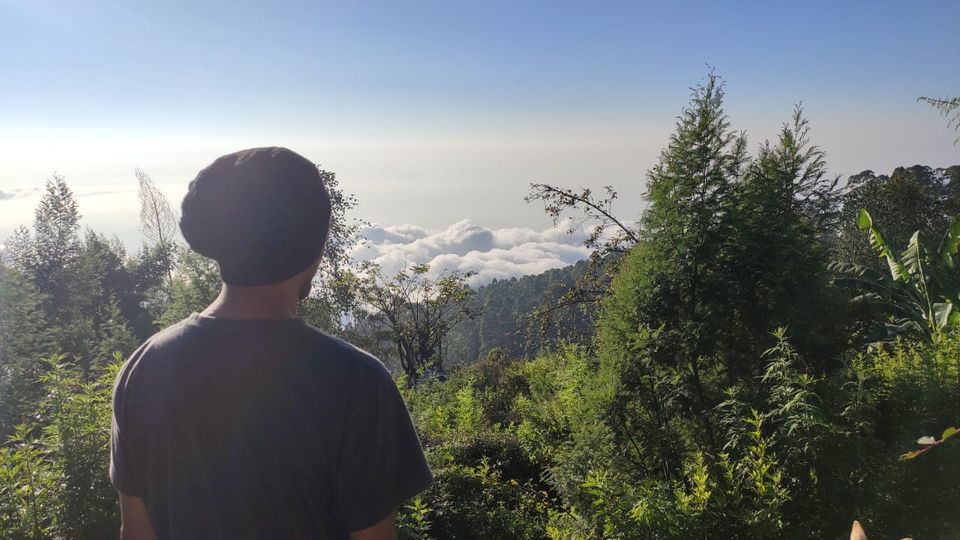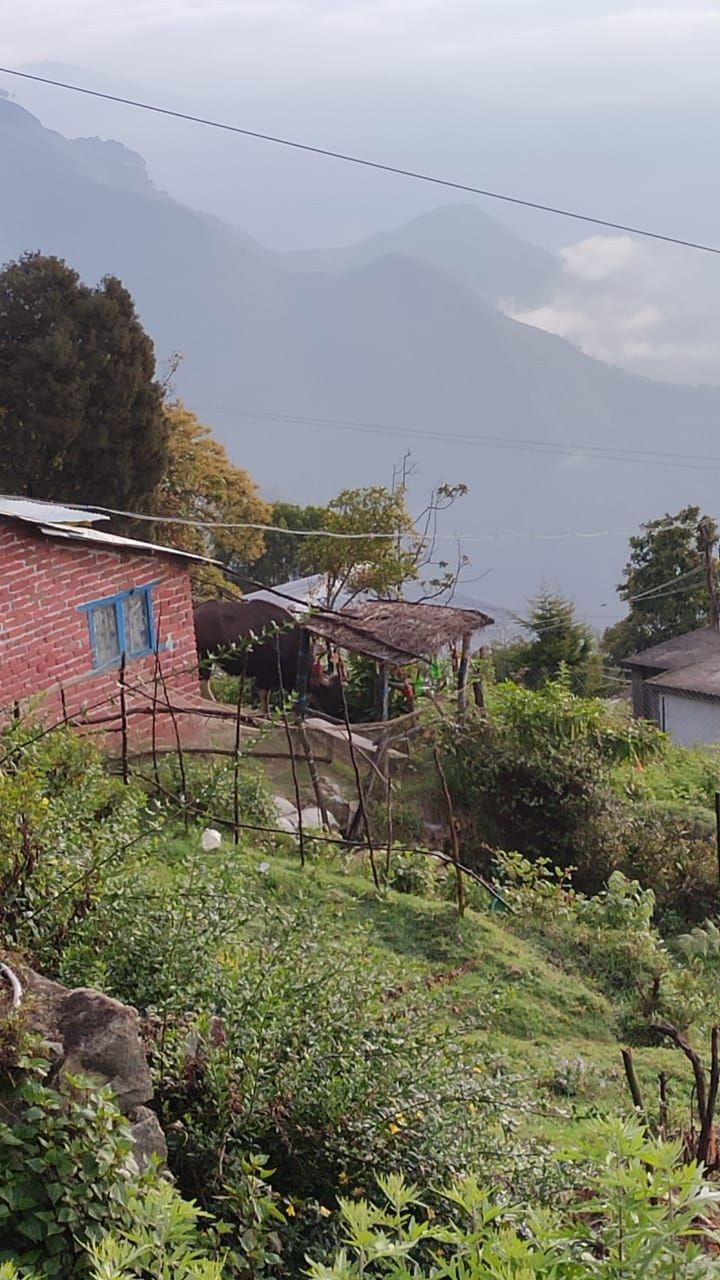 It was a chilly morning.I just saw outside from window. Something different, something beautiful, something I wasn't expecting,something I can not express by word. here it is...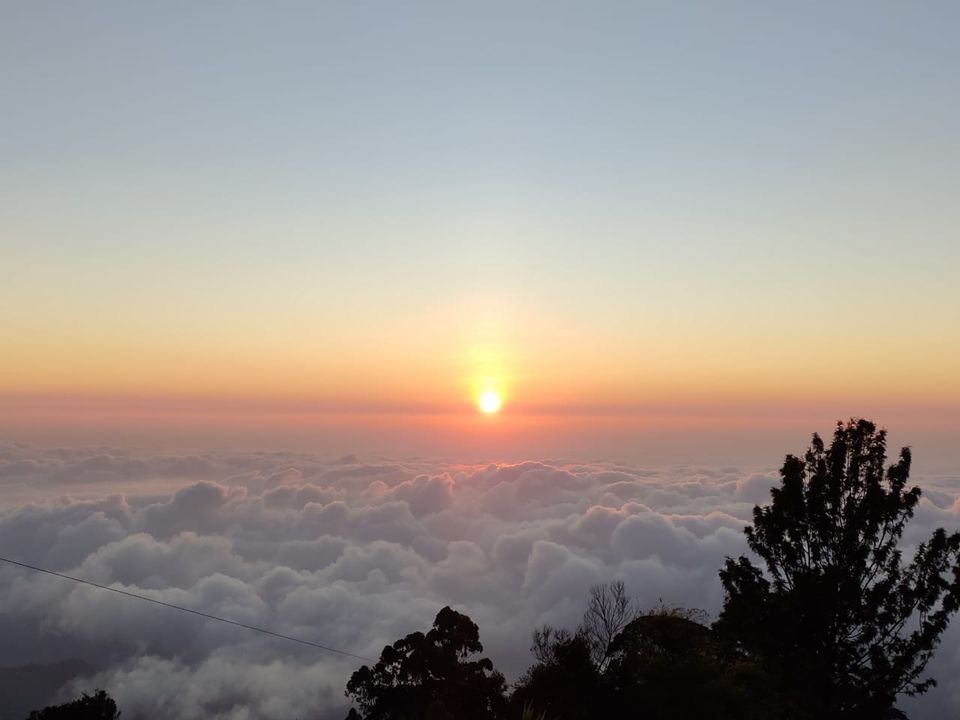 though we were shivering, but we wanted to see that beautiful sunrise, we sat there with our blankets.
That morning was unbelievable, everywhere fog, chilly breeze, those dogs and sunrise.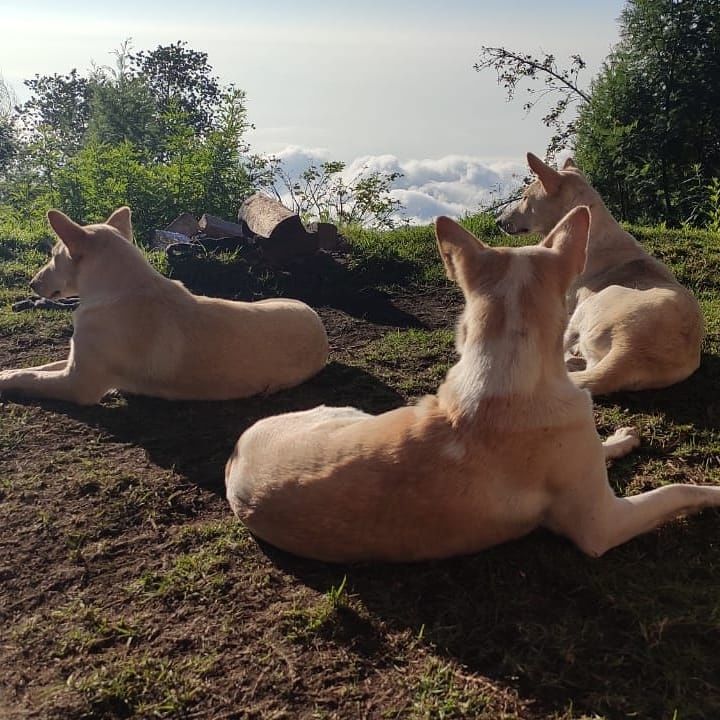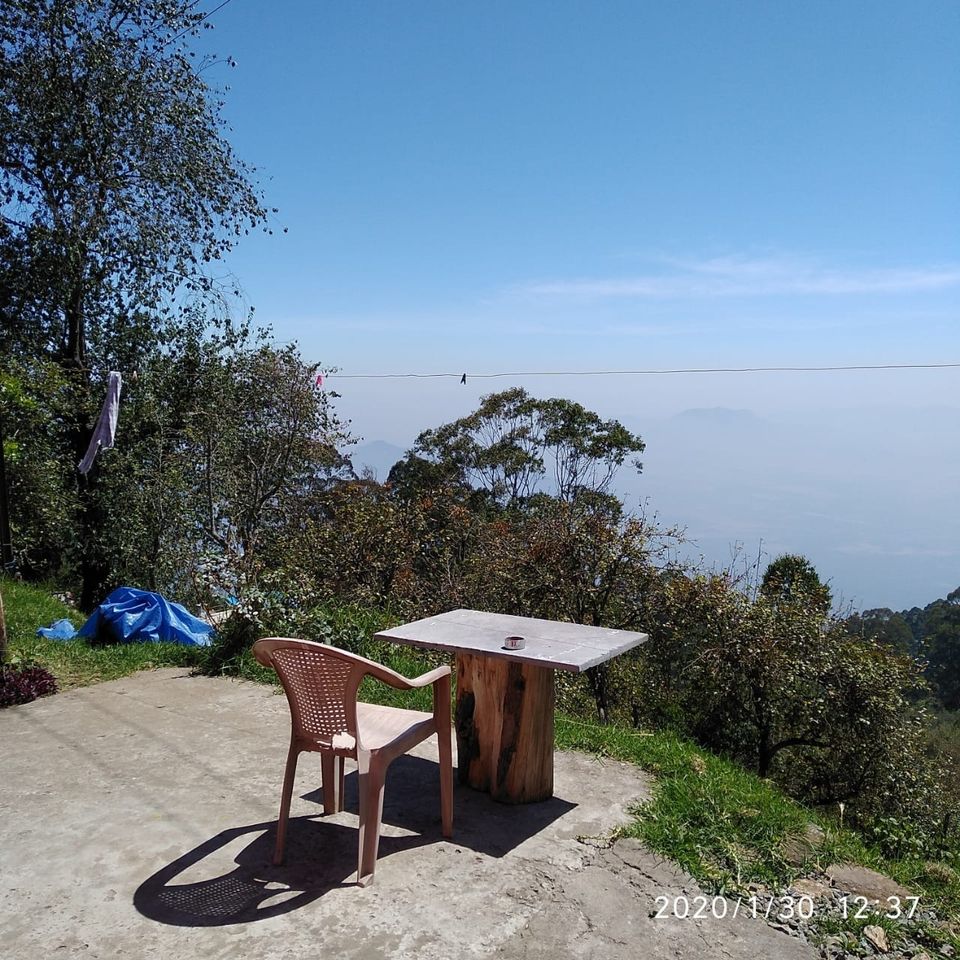 After that beautiful sunrise we started trekking inside the jungle. All over misty fog, big pine tress and that beautiful Sunrays scattering through fog😍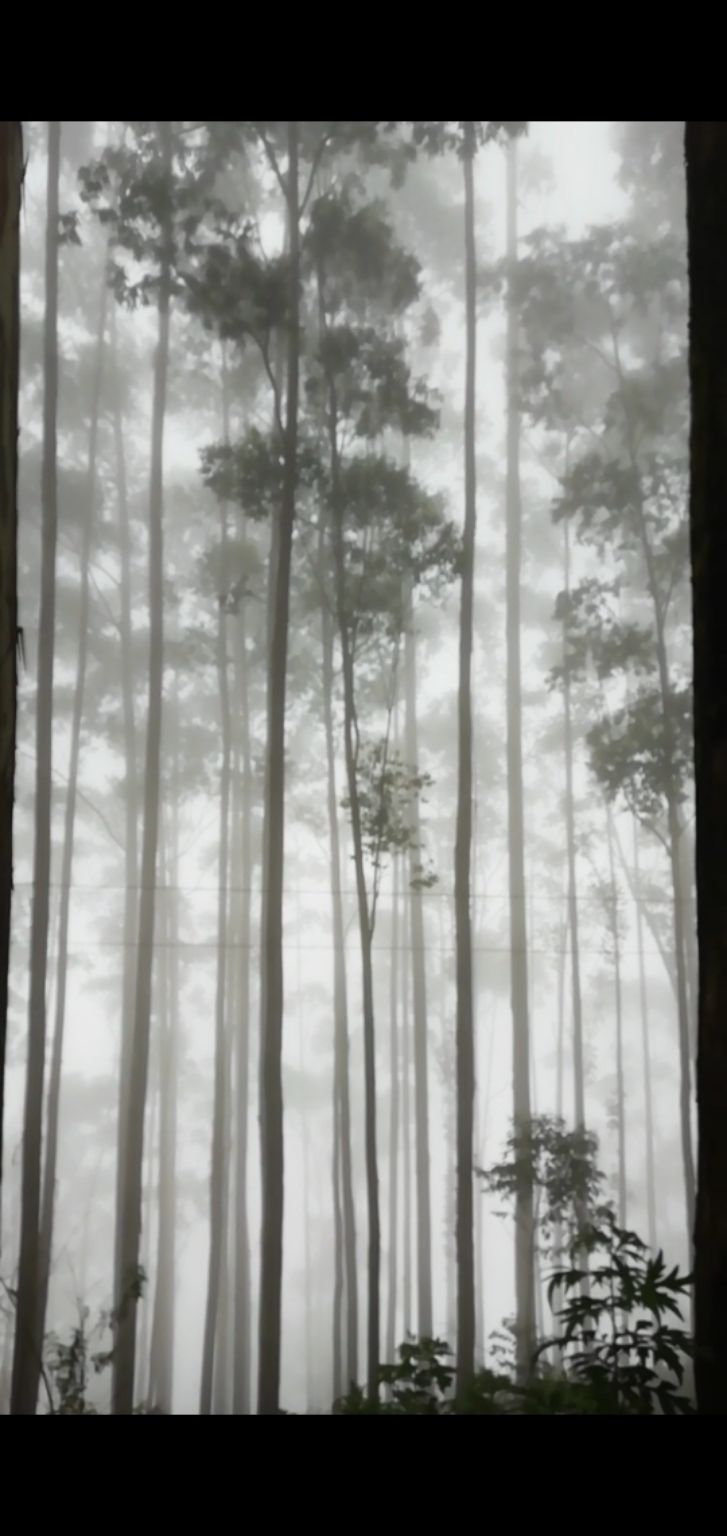 After the trek, we roamed in the village. Met new people, had their special food, talking about life, exchanging thoughts and travel experiences etc.
Outside our homestay we lit a bonefire, we sat around it enjoy our dinner,under the blanket of clear night sky with the seemingly decorating it like a bride's gown.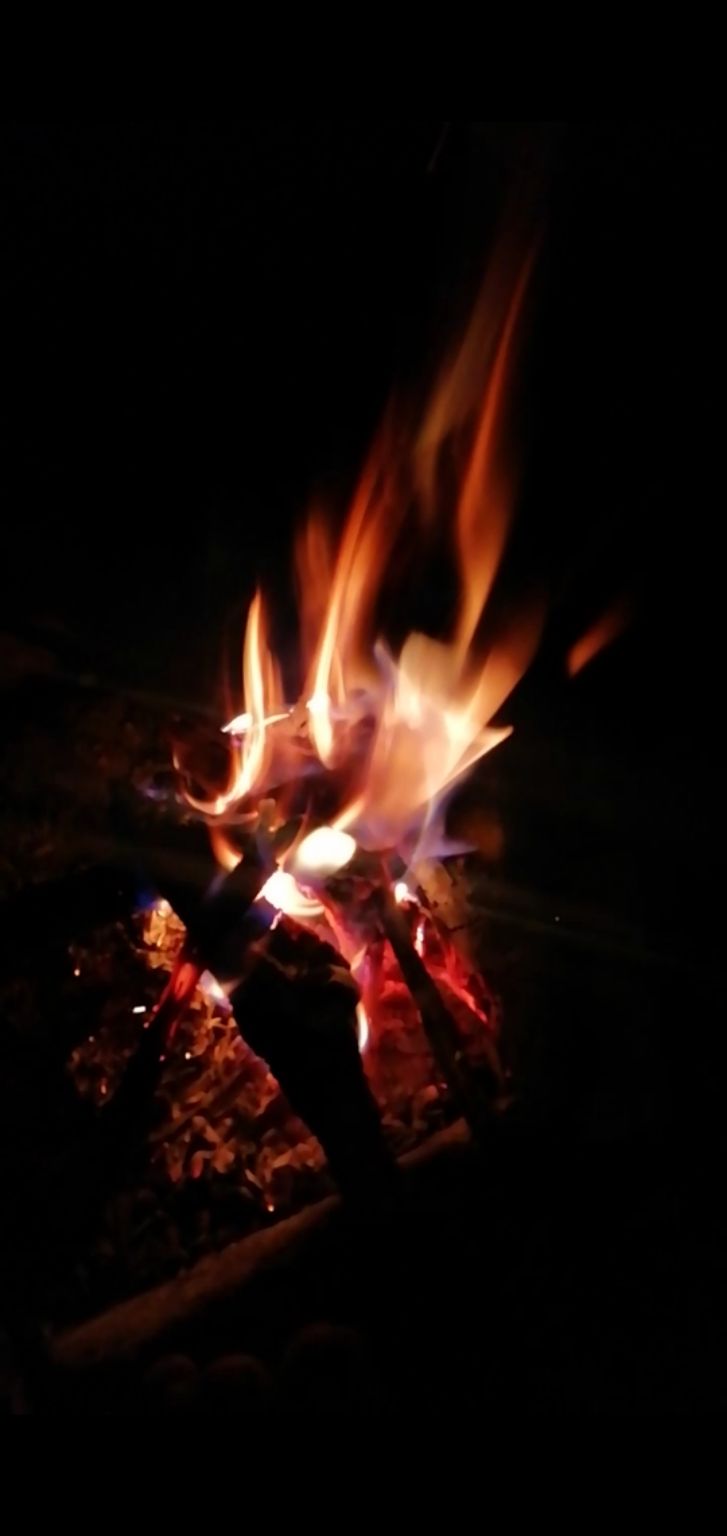 3rd day was also started with beautiful sunrise.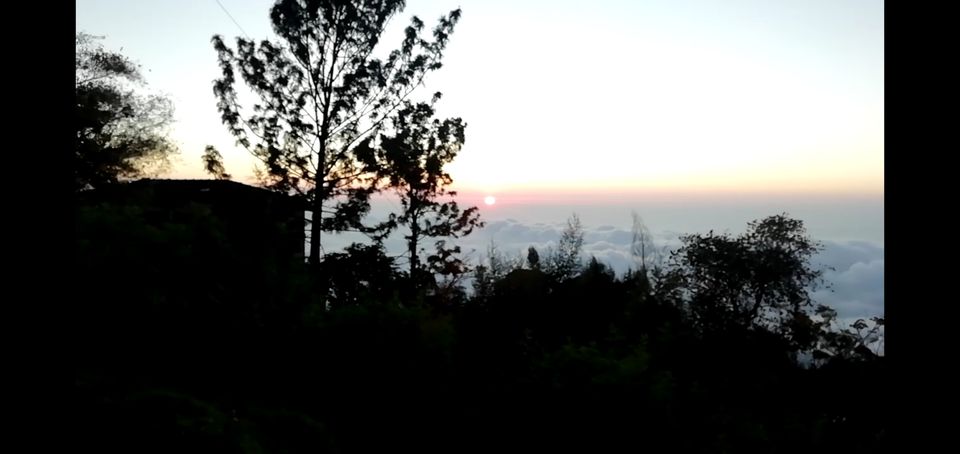 After having breakfast, we started trekking toward some unknown waterfall inside jungle.
waterfall was small but it was beautiful. Seen that majestic waterfall we couldn't control ourselves from bathing. Although the temperature was 10 to 12 °c and the water was freezing cold! we just didn't care...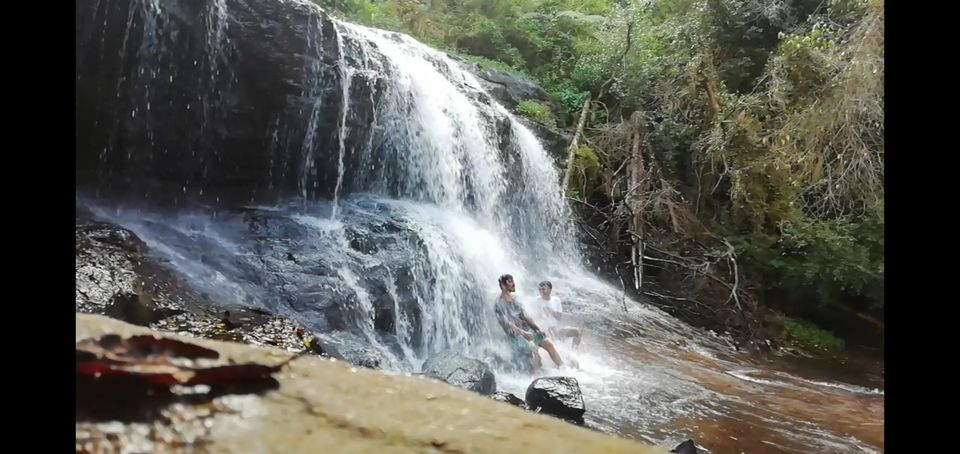 After taking bath we had our lunch. And we ended our unforgettable, unplaned trip.
Headed towards boring life.....
#villagelife