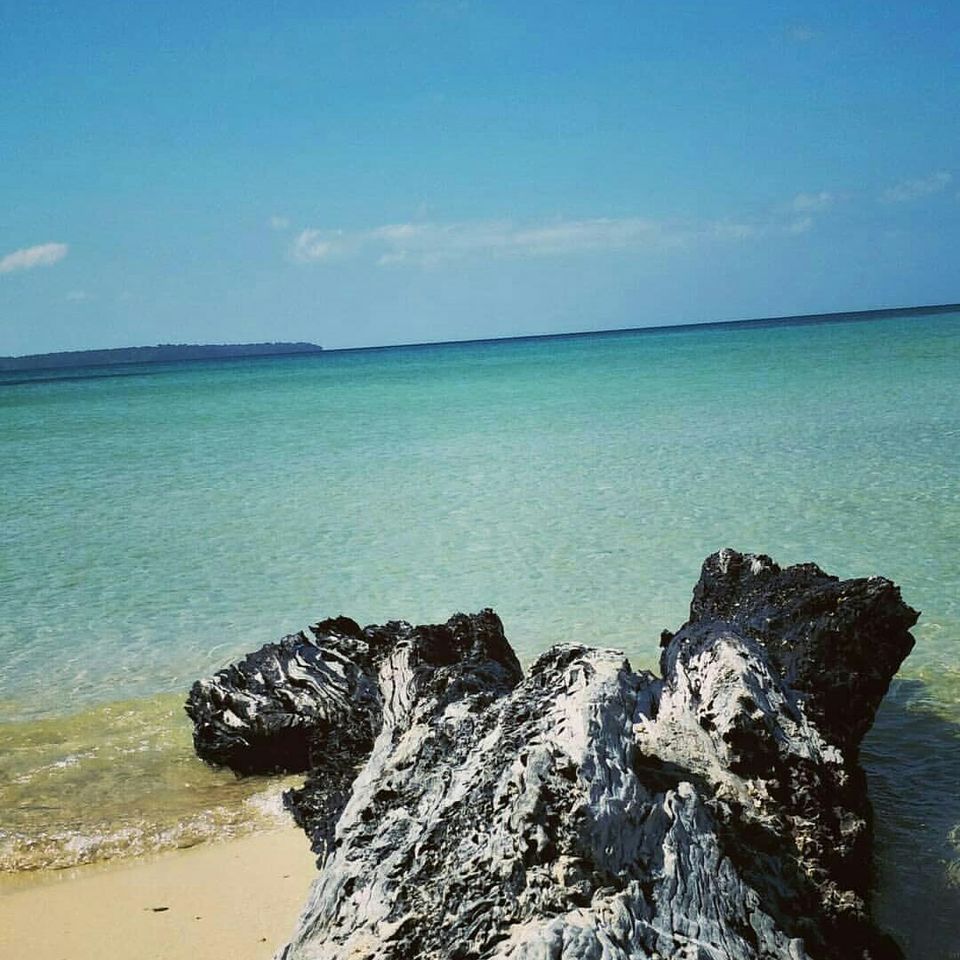 Early morning flights are always a real pain but they are actually not if excitement exceeds the same 😀😀.
We left at about 4 in the morning to catch a direct flight to port blair. 3 heavy bags and a sleepy toddler 👶. And hear all the fun begins.
We were on the youngsters vacation for the first time without any adult 😁😁.
@ 12 noon we finally landed on Port Blair. Started wearing sweaters and landed in tank tops and shorts 😉😉, that much temperature difference exists.
Straight to the guest house which was booked way back in October, after quite fresh up break we had light lunch and the vacation started.
It was started with a local tour of Port blair covering : Antgropological museum, Fisheries aquarium, Cellular jail, Corbey's clove beach, and finally to the light and sound show @ cellular jail. We were fortunate enough to get tickets for an evening show, which took our breath away. Got serious goosebumps and the elution of all the pain 😢 suffered by our freedom fighters for earning this priceless freedom. Every Indian should go n visit that show atleast once in life time.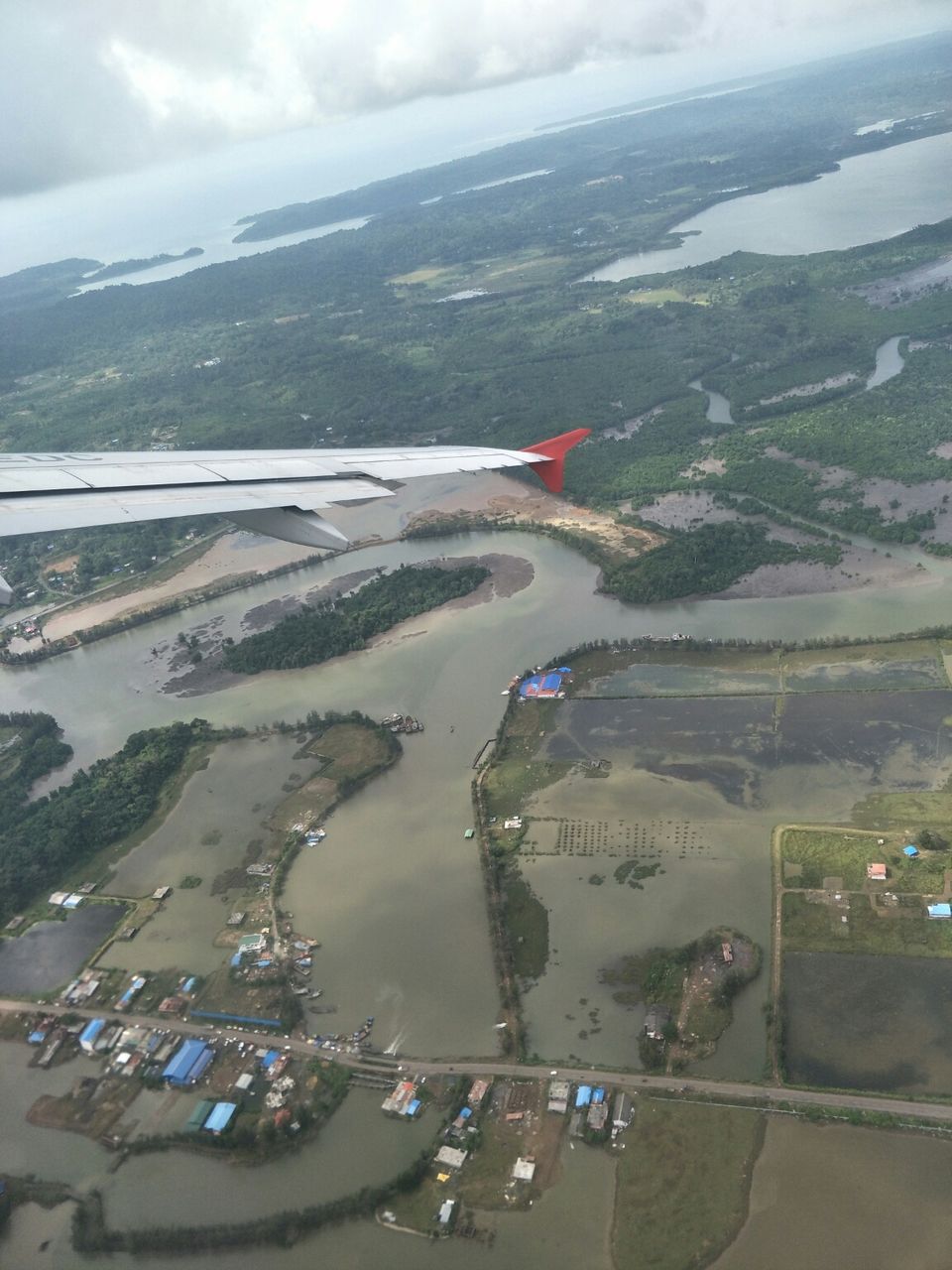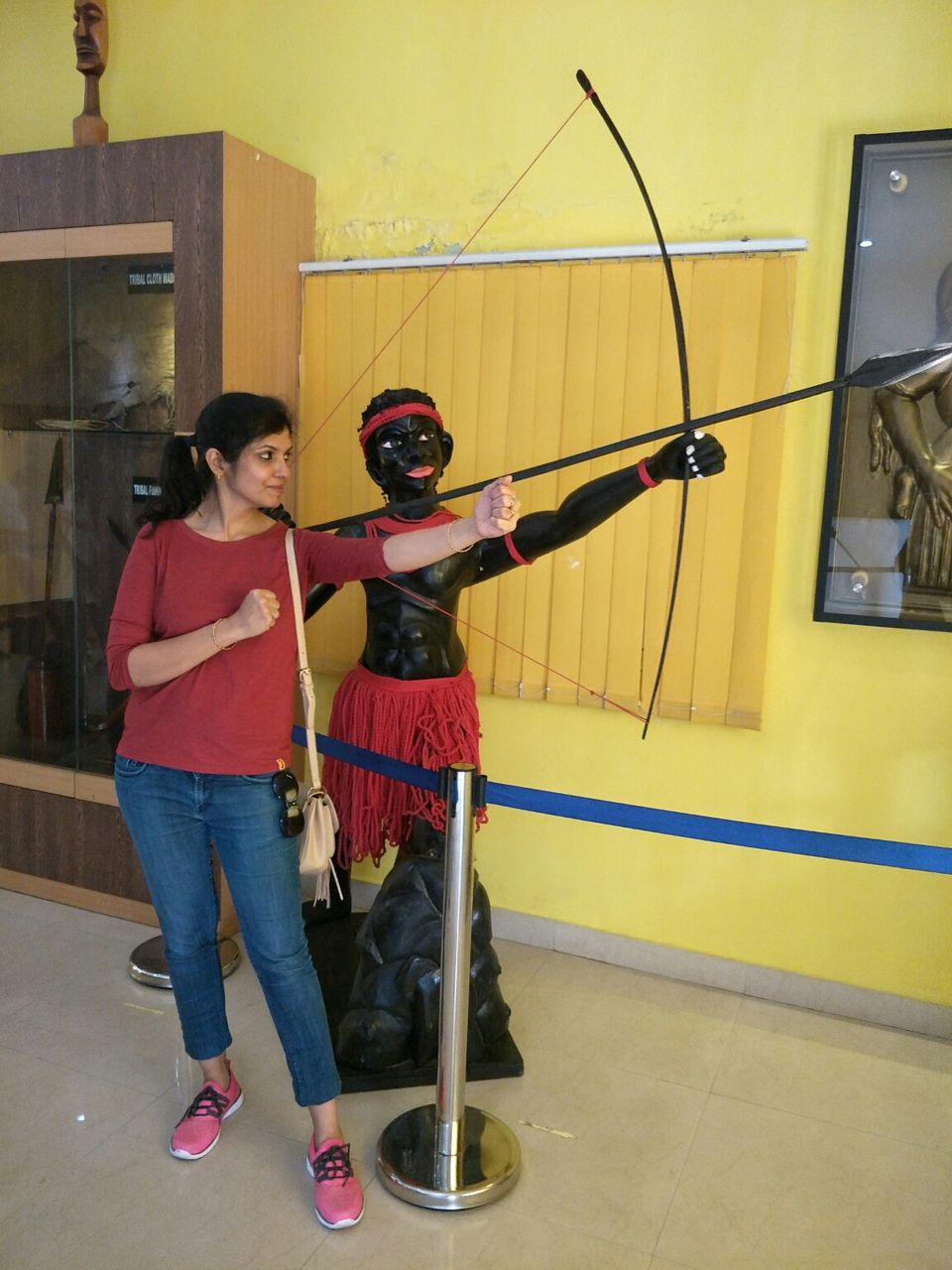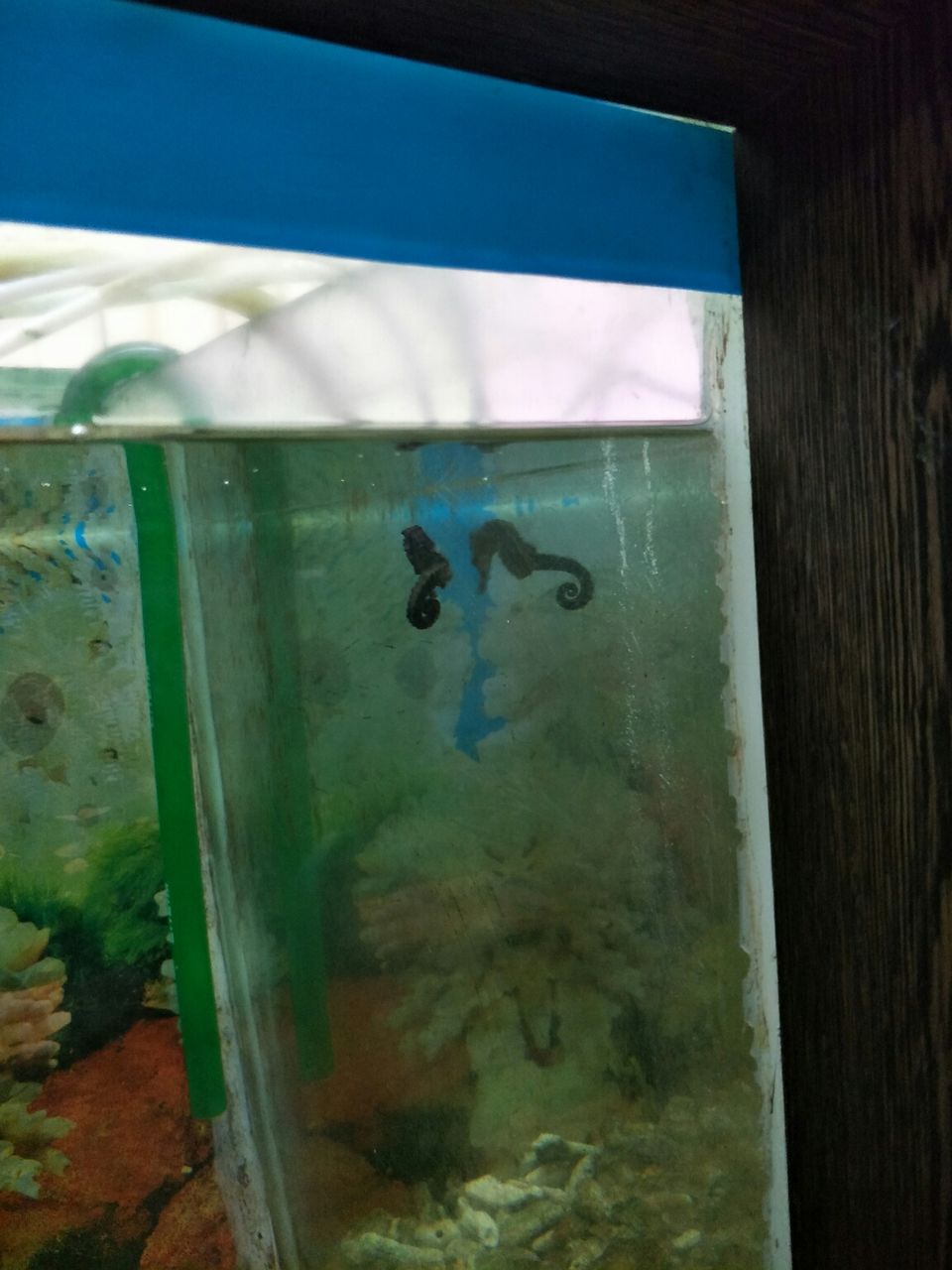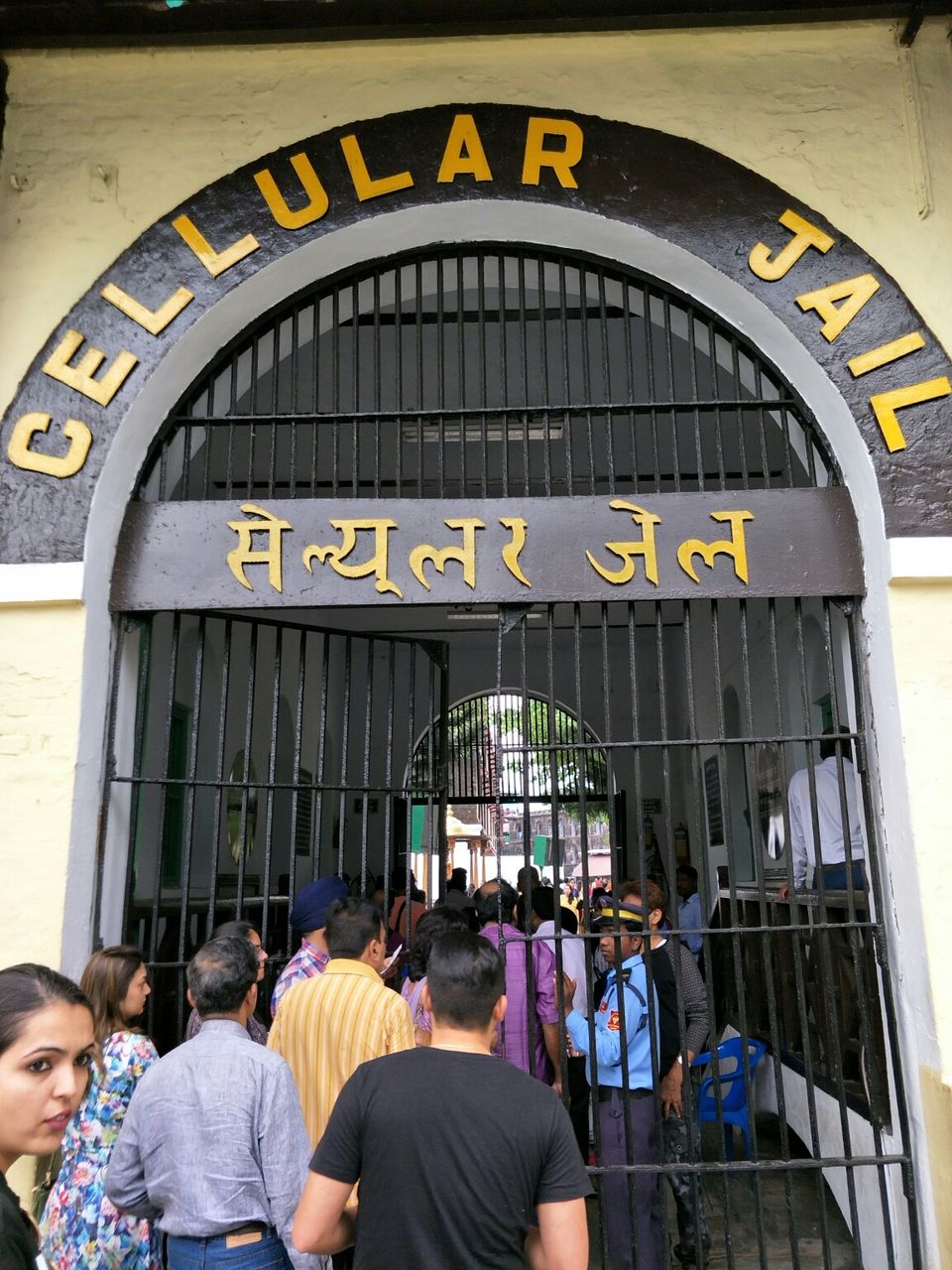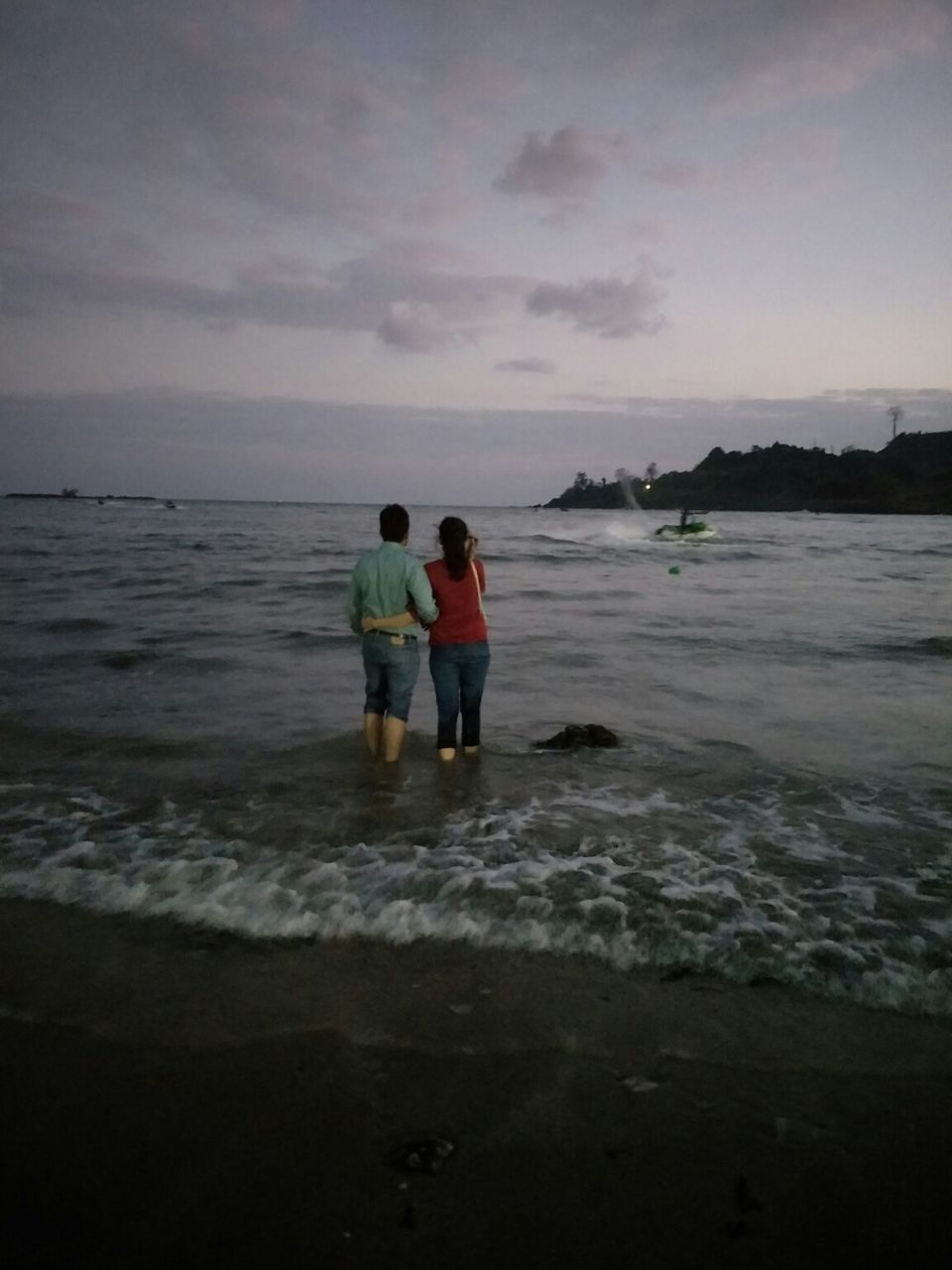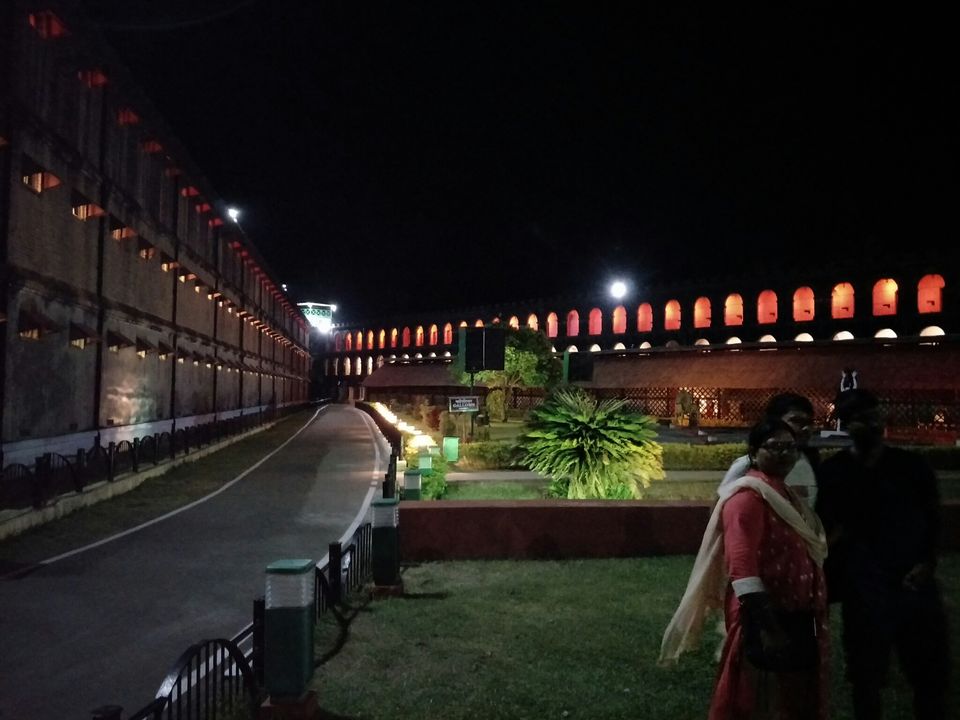 After an awesome day 1, day 2 was planned for a complete trip on the water. We have covered 2 most popular and beautiful islands. We as delhi person habitual of seeing no. of buses cars in a row but very first time saw no. of ferries in a row. We were all so excited but well prepared for the sea sickness well in advance with all the anti-emitic and hajmola candies in thr bag.
ROSS Island: Firstly on to the historical island i.e. ross island. Britishers before freedom based their main office on this island. Major attractions areany old and detoriated church in the sunami, Japanese bunkers, beautiful light house and lots of dears. After a quick stay of around 45 mins we moved to other island which is famous for the corals and under water beauty.
NORTH BAY island: The moment we stepped on the island boarded a glass bottom boat which has shown the beauty under water. Different types of corals, colourful fishes 🐠 travelling in clusters beautiful, we were really amazed.
Complete day was spent on the island itself sunbathing. The only thing which annoys is the smell of fish. Else everything was so beautiful from the sand, differently shaped pebbles, scenery and the awesomely beautiful sunset.
At around 8 we checked in the hotel n get back in the senses next morning itself.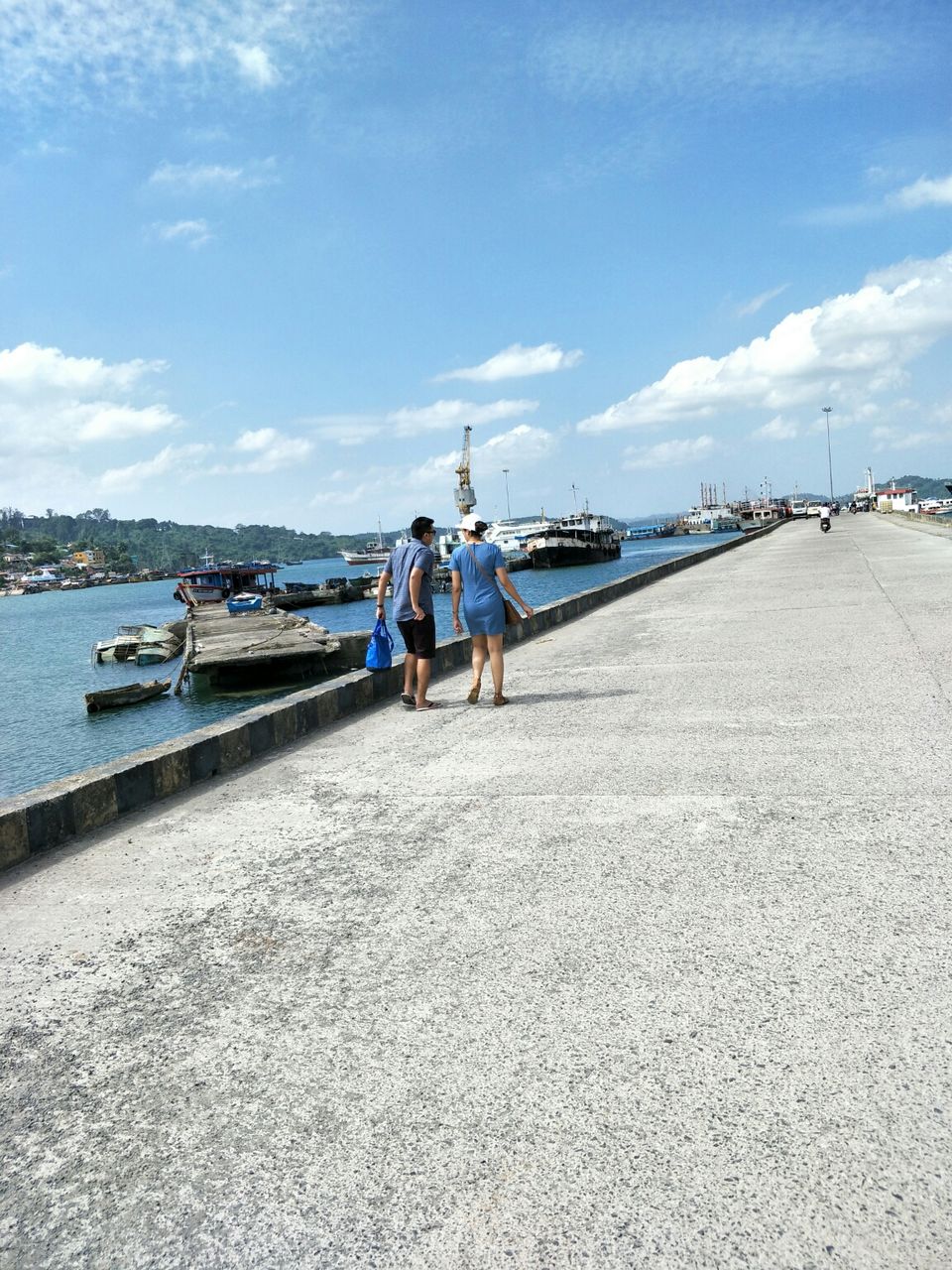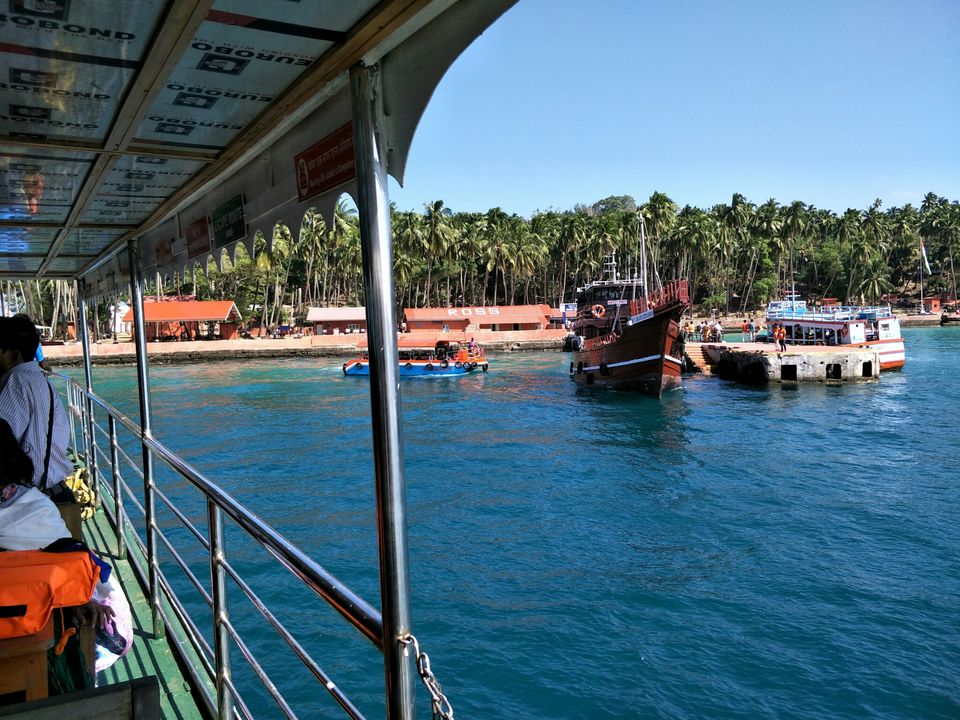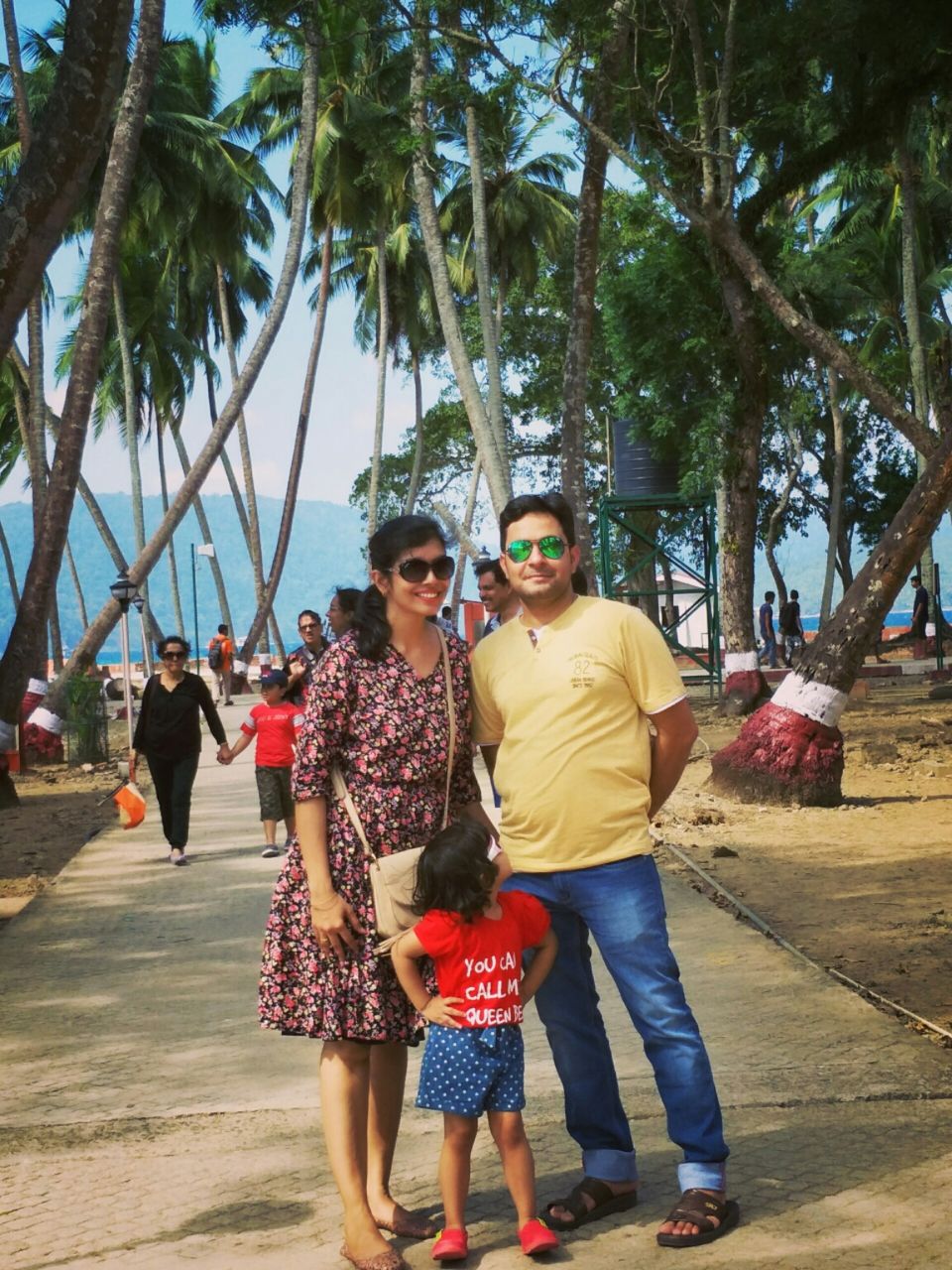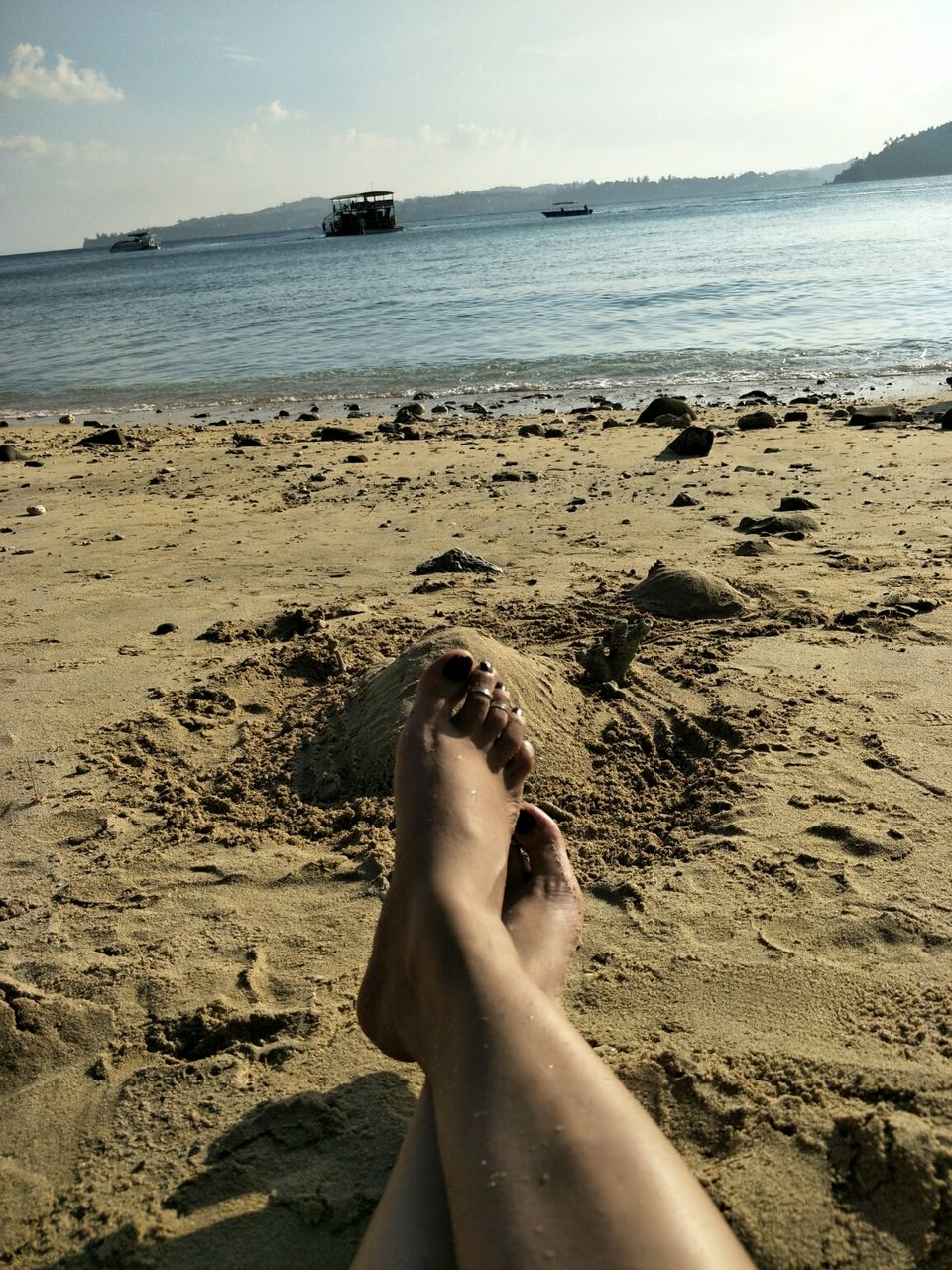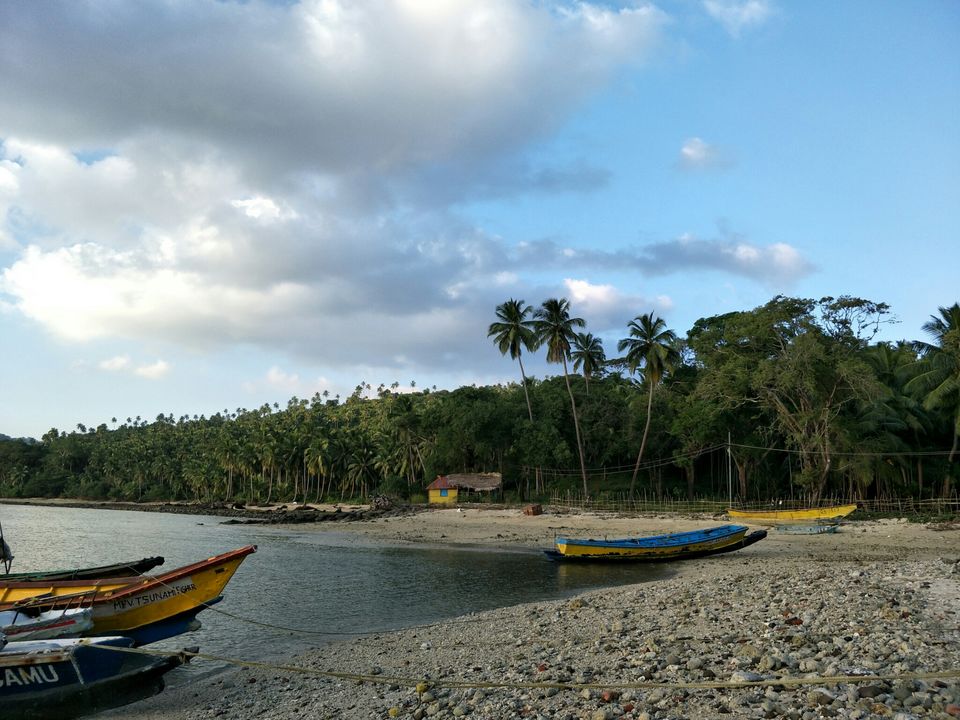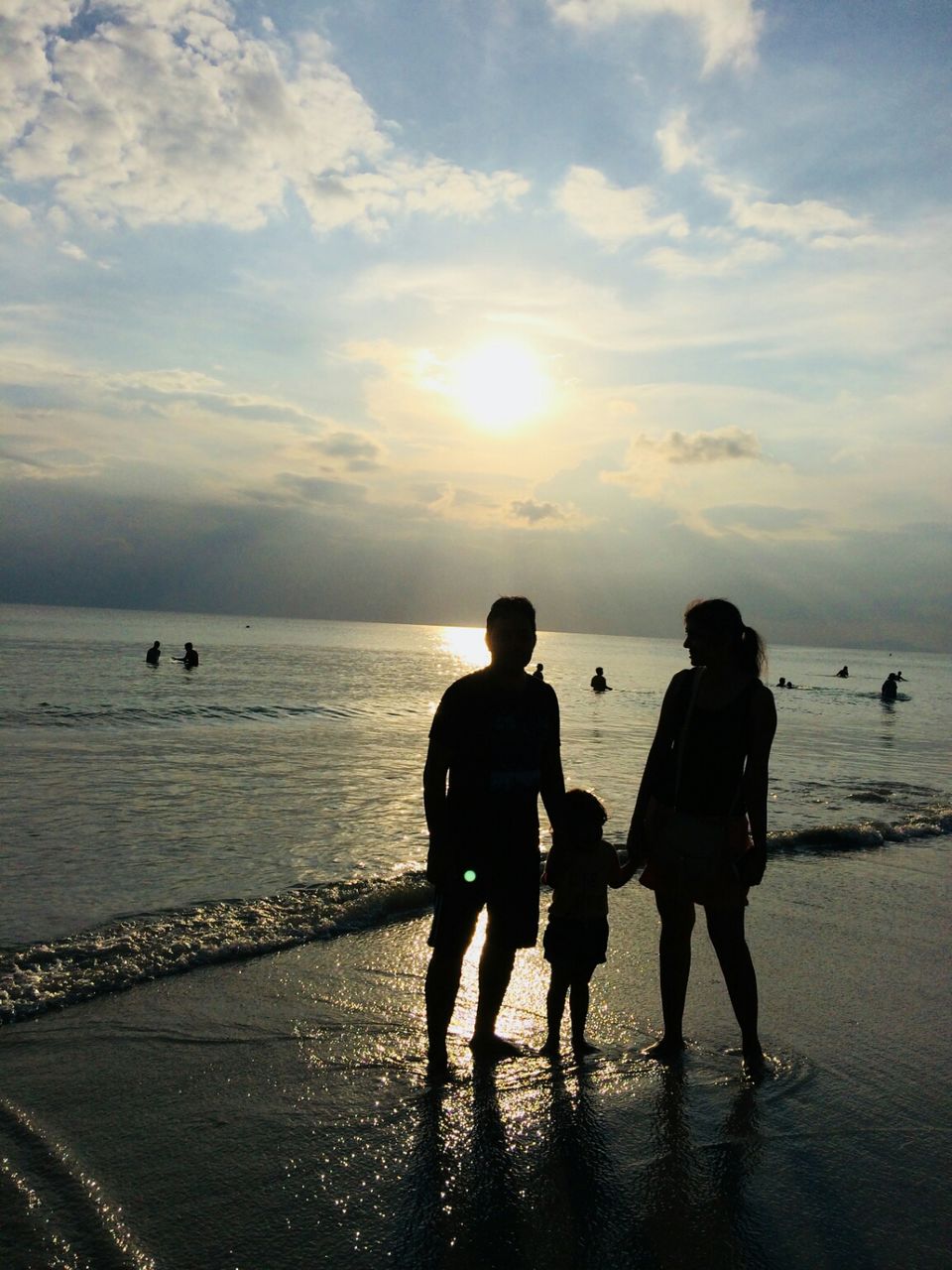 Complete day 3 was booked for Wandoor island one of the most beautiful and picture perfect island, which is approximately 30 km away from port blair.
The only thing haunts us was the bill boards attached everywhere stating " beware of crocodile 🐊" and the no. Of people taken away by them. Jumping in the water was strictly prohibited, you can just enjoy the scenic beauty, chilled air and super big sized nariyal pani.
Every stress has gone in a complete relaxation by VITAMIN SEA.
Evening was at leisure by playing ludo and for the born fire.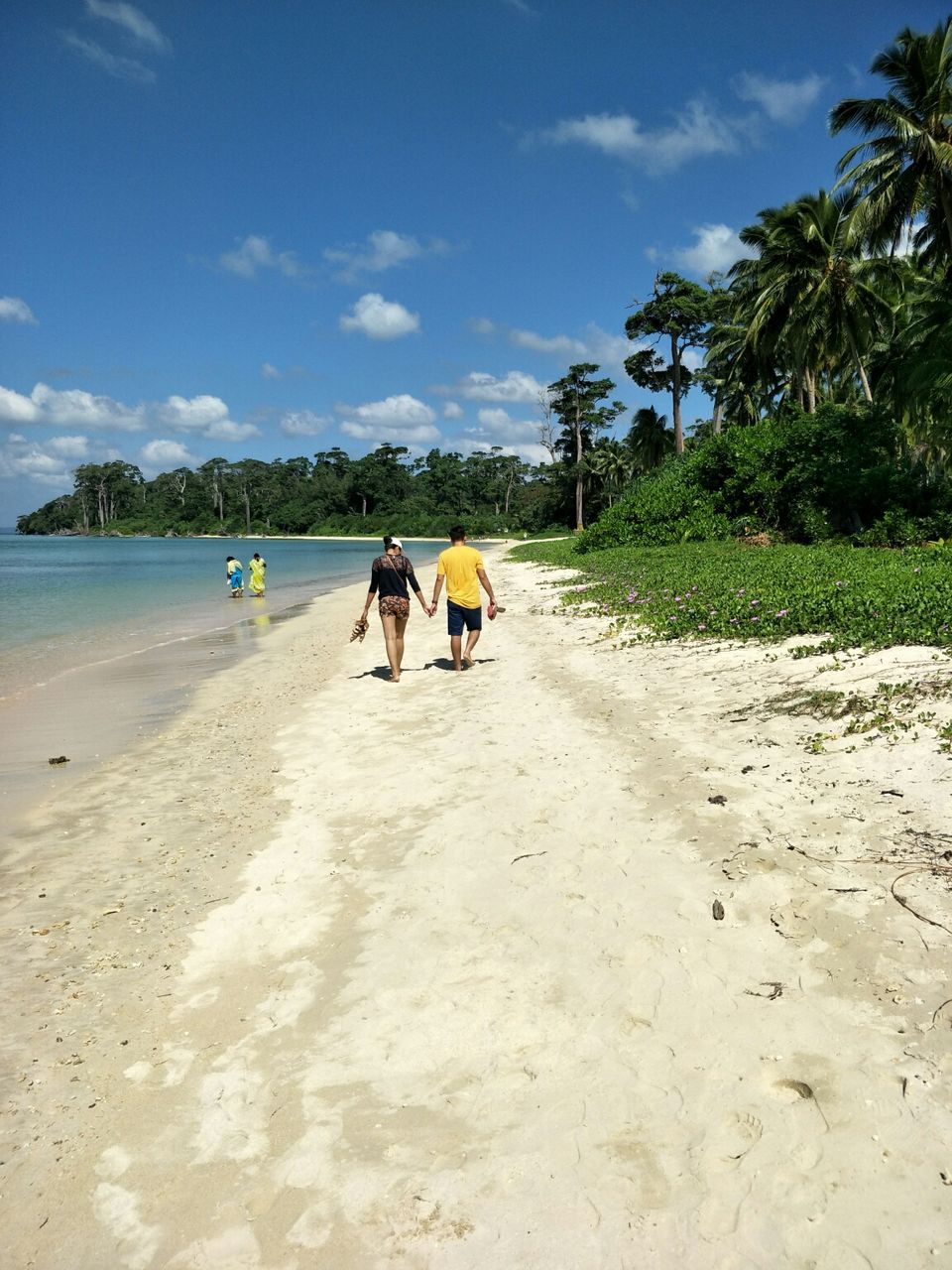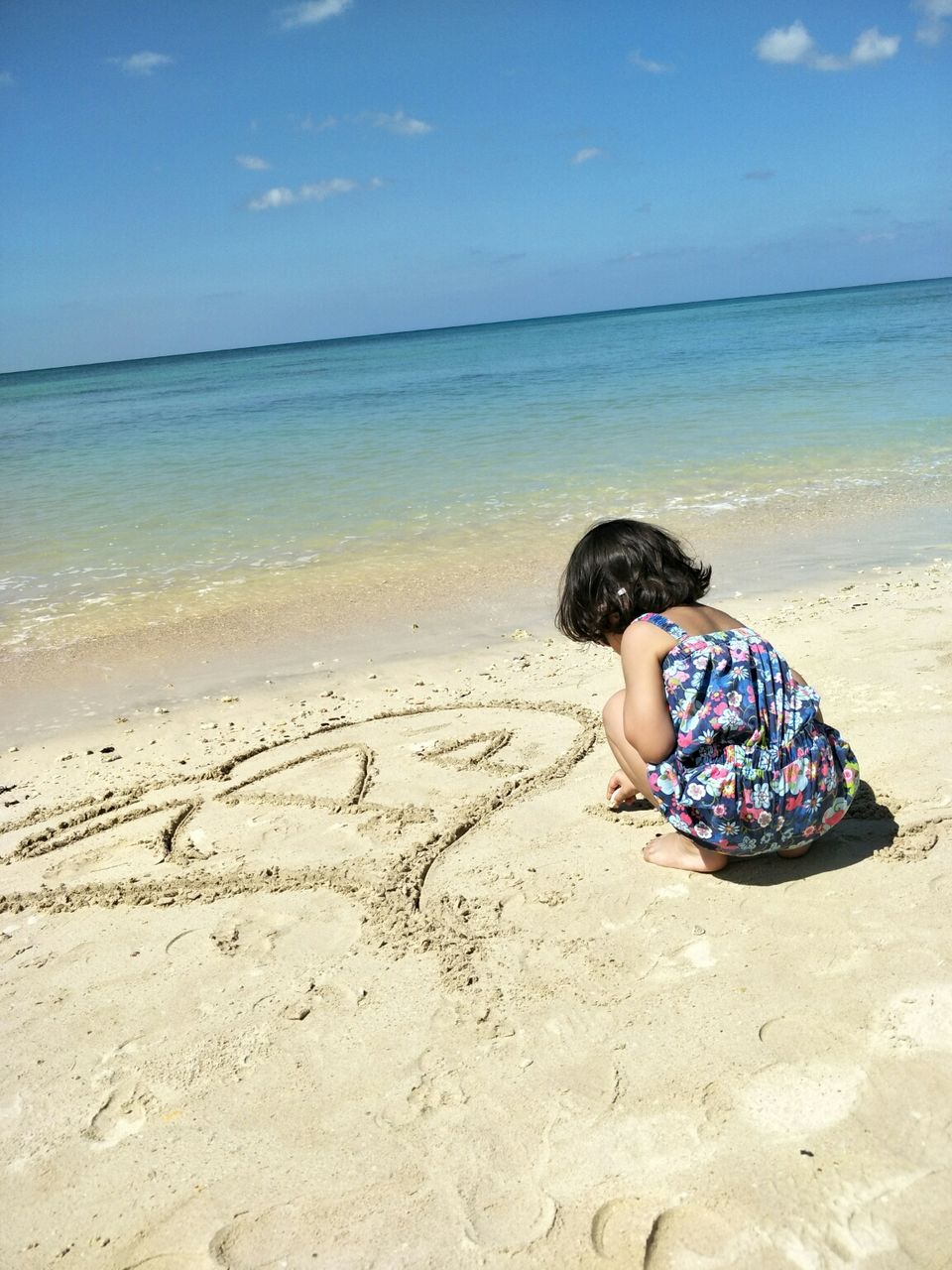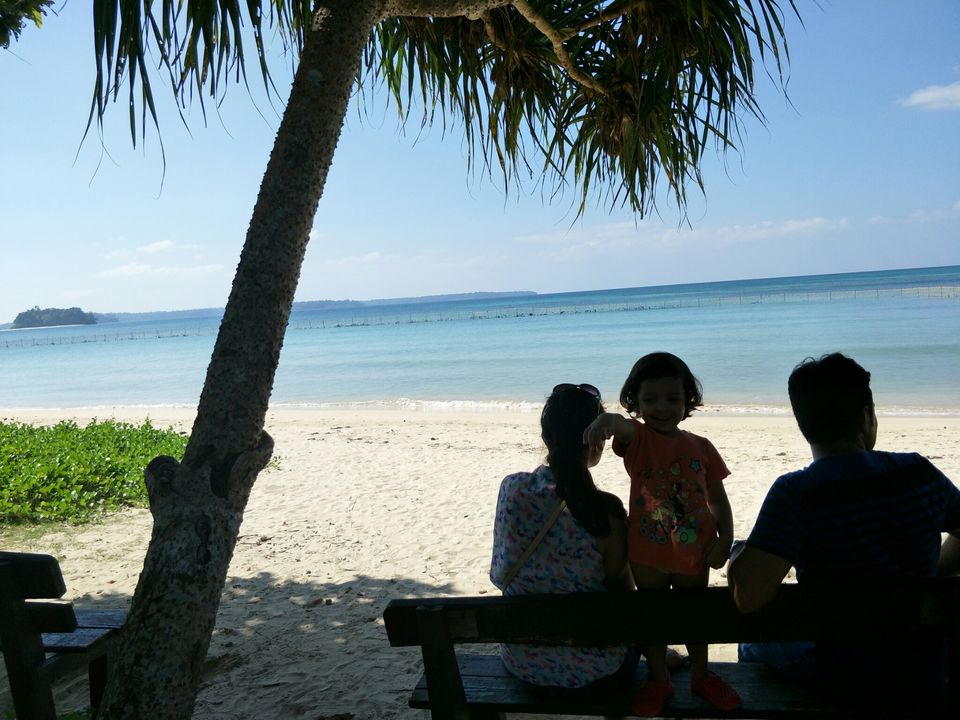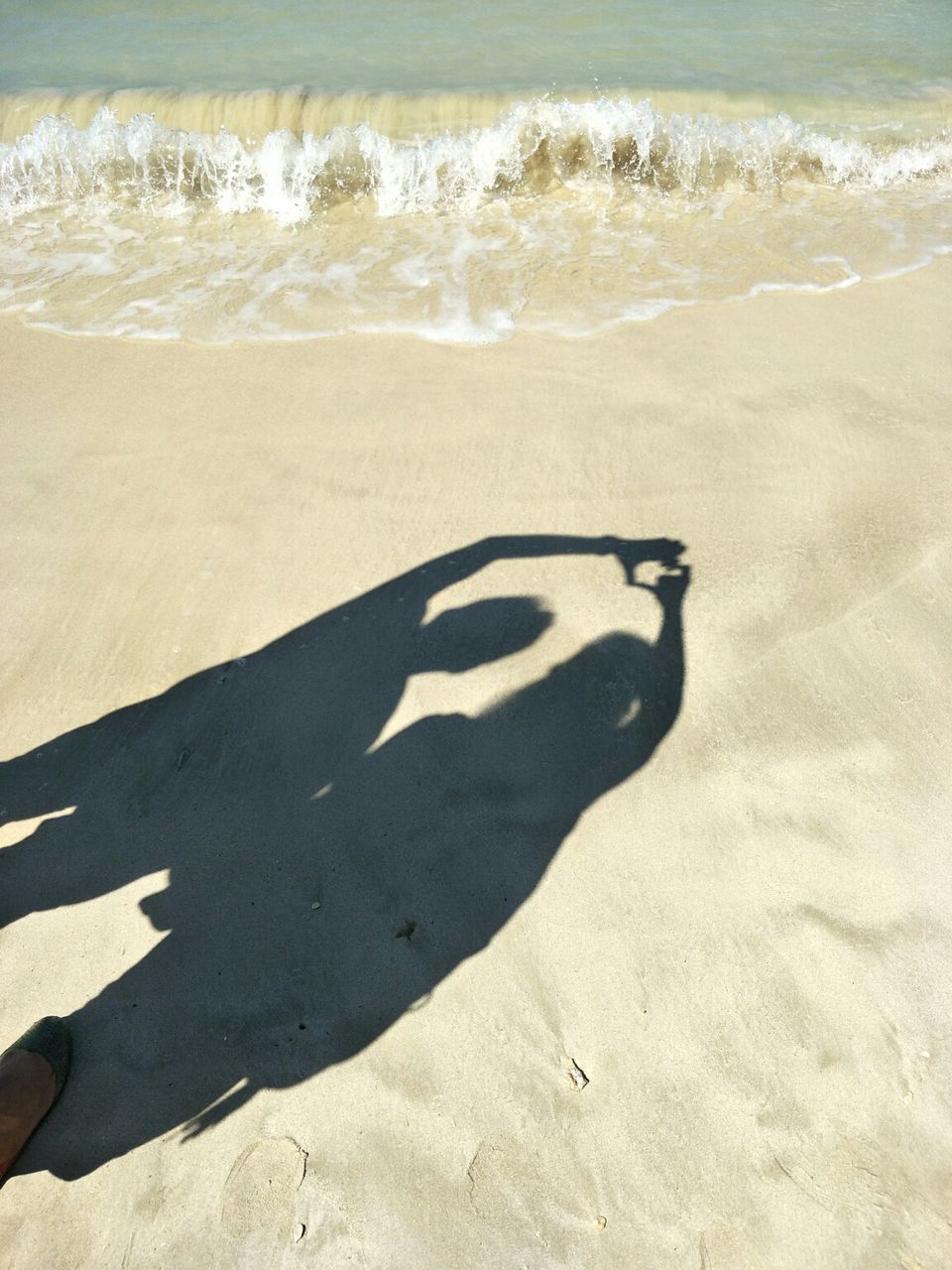 Headed towards Havelock island which is the most frequently visited island by all the visiters. We have taken a resort some where in between the island surrounded by areca nut trees forest. Beautiful place with little scarcity of resources as they are also dependent on Port blair for every small thing required from water to food everything.
Best option available their is the scooty on hire and a gps active phone, via this you can easily roam everywhere on the island without anyone's assistance.
We have covered 2 best Beaches i.e. Kala pathar beach and Asia's 7th beautiful beach i.e. Radganagar beach. Sun set @ Radhanagar beach was a bliss to eyes and soul.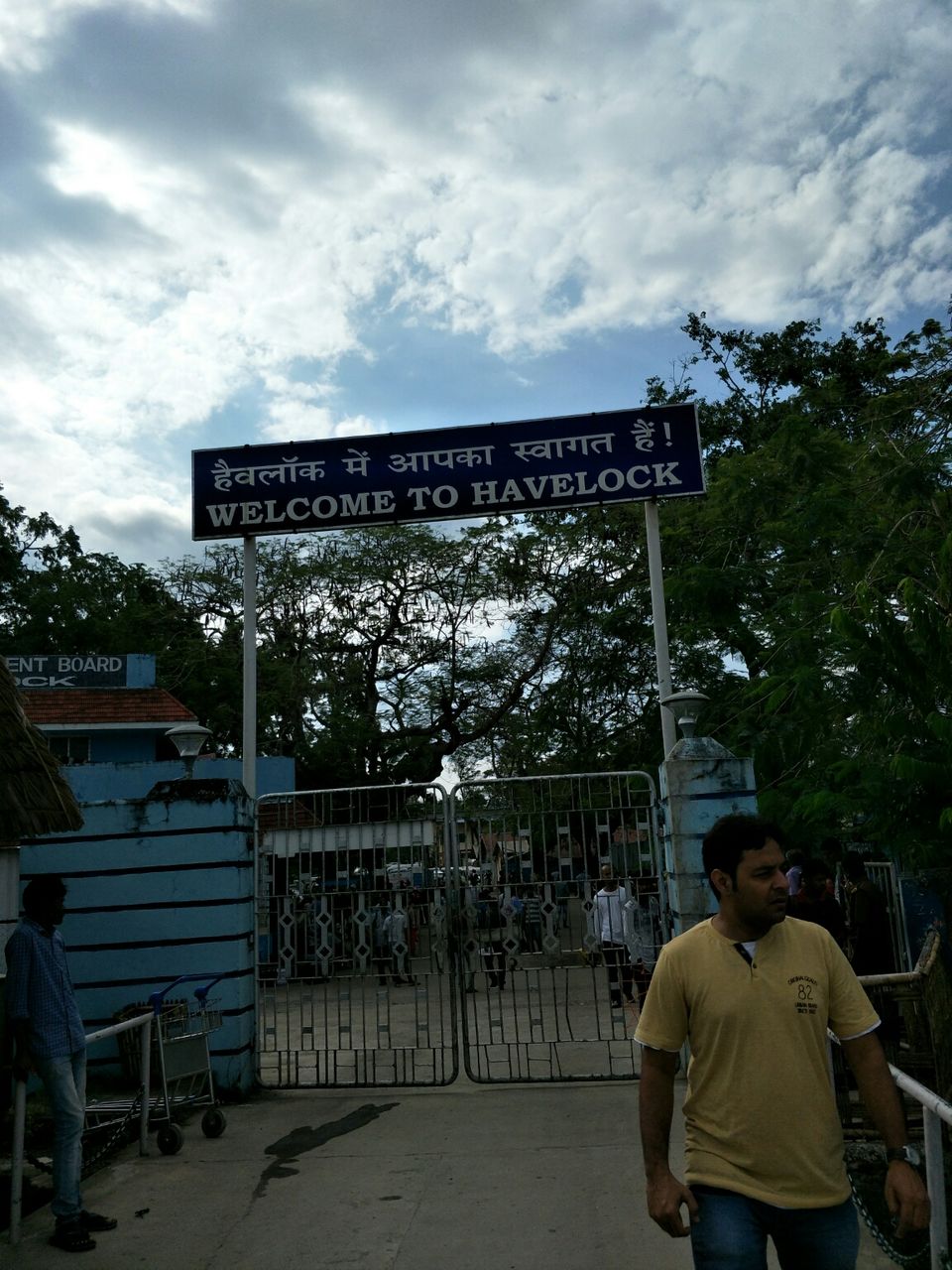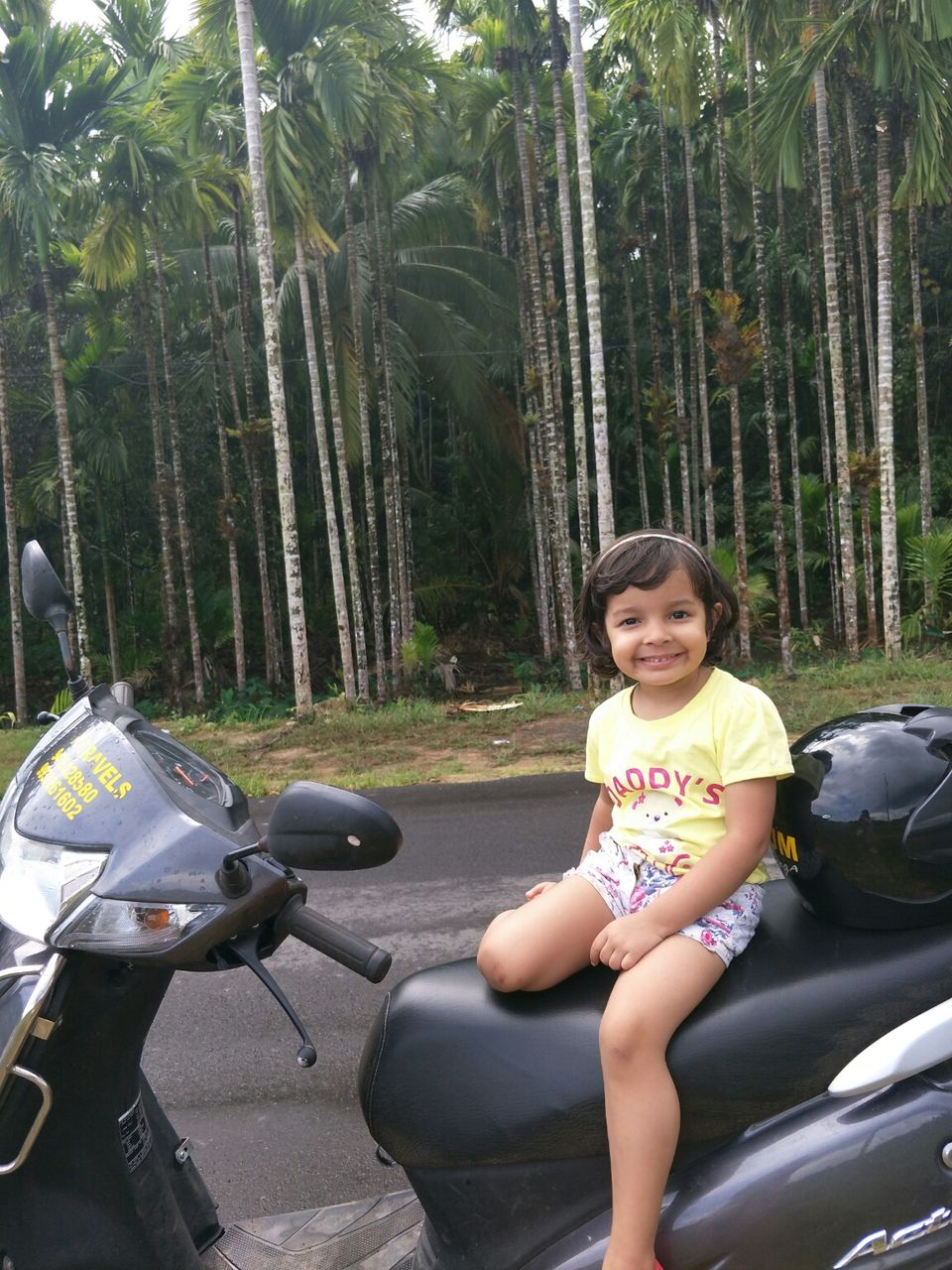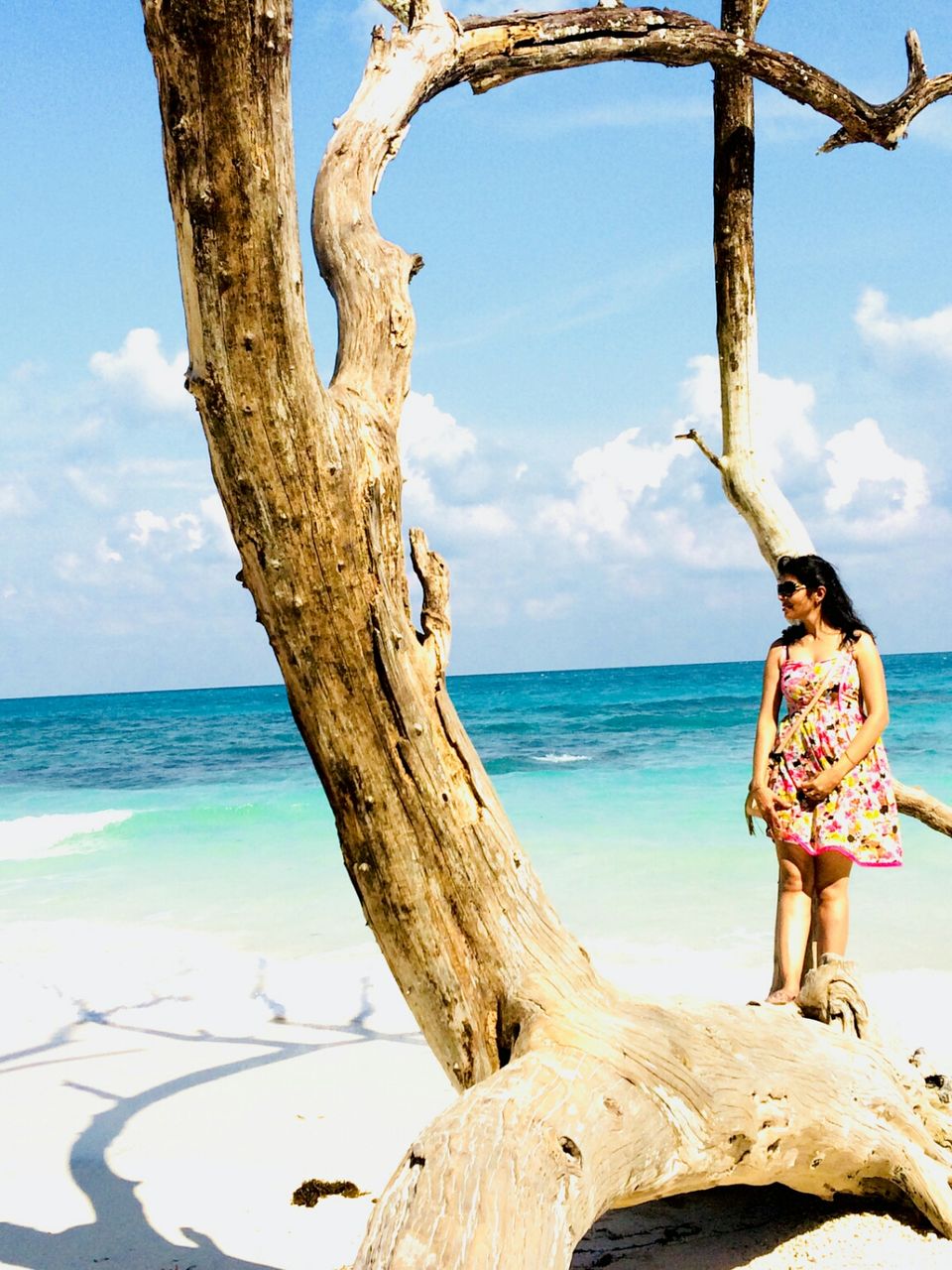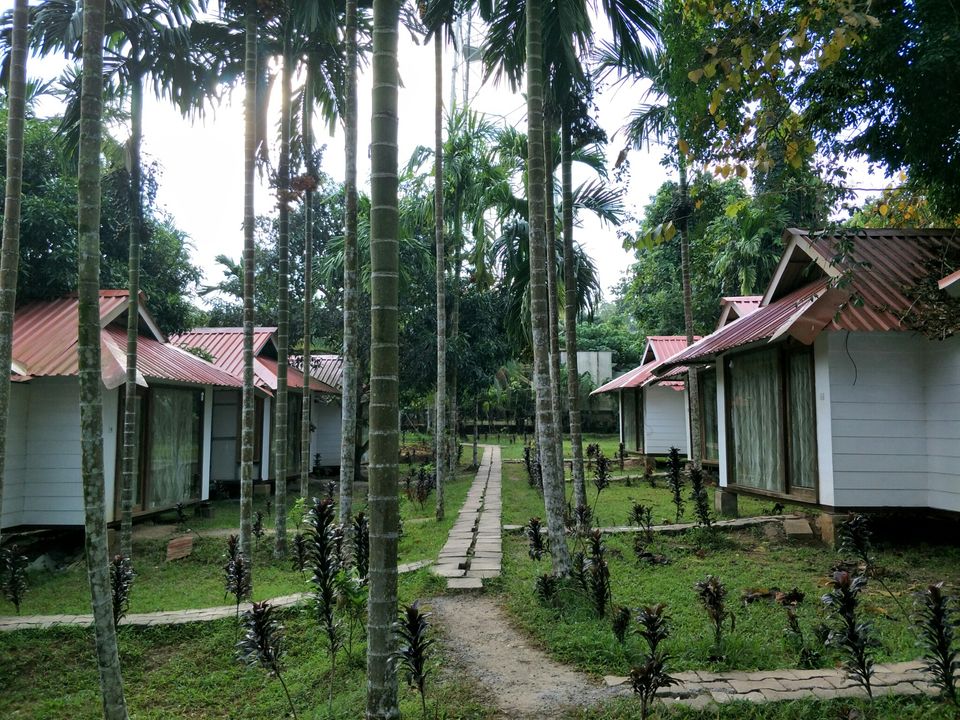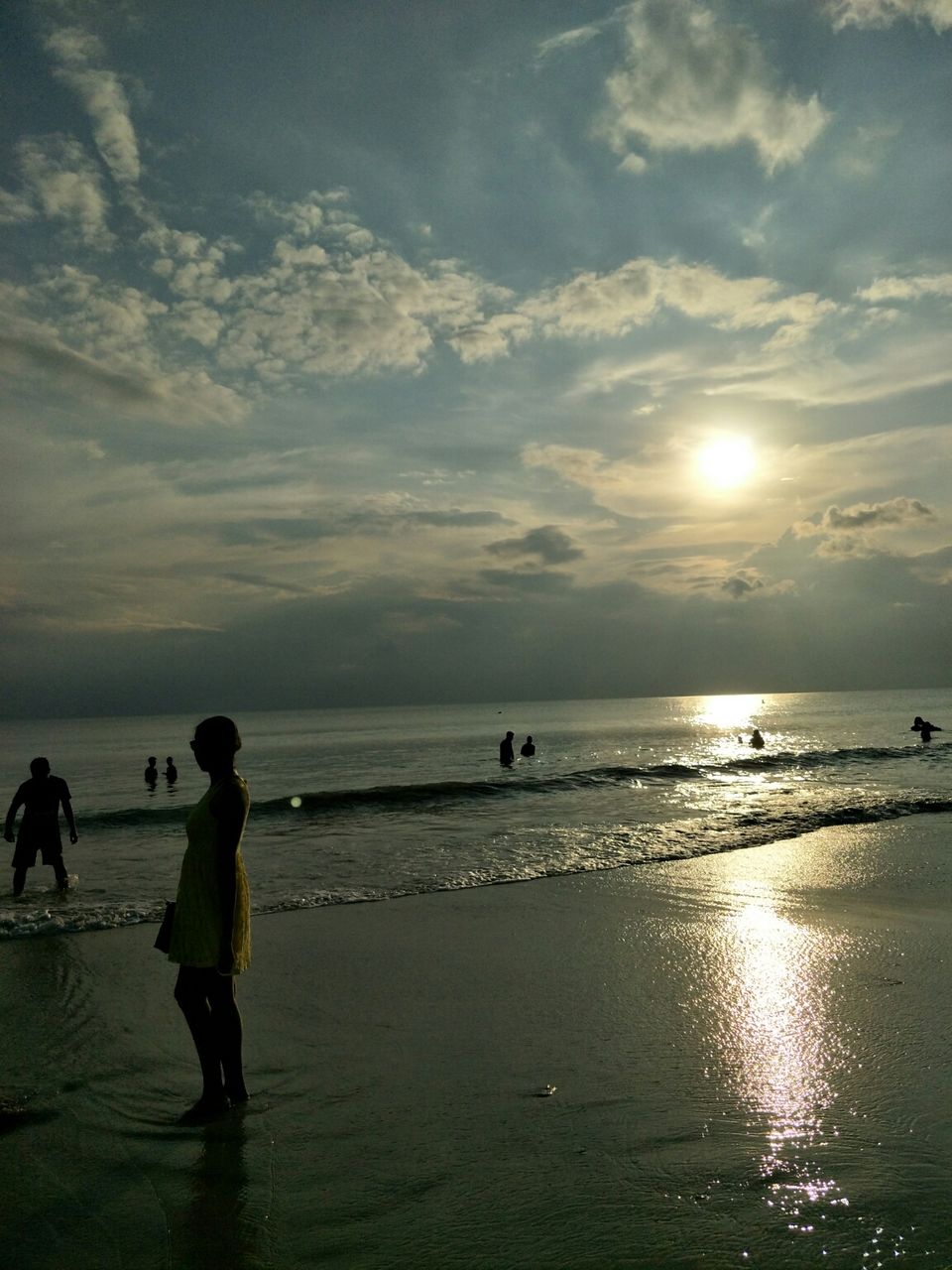 While making plan we have kept this day for Neil island but due to unavailability of tickets we were forced to return back to Port blair by taking afternoon ferry. But we enjoyed the return journey on the deck with an awesome view of ocean, refreshing air and a group of dolfins too.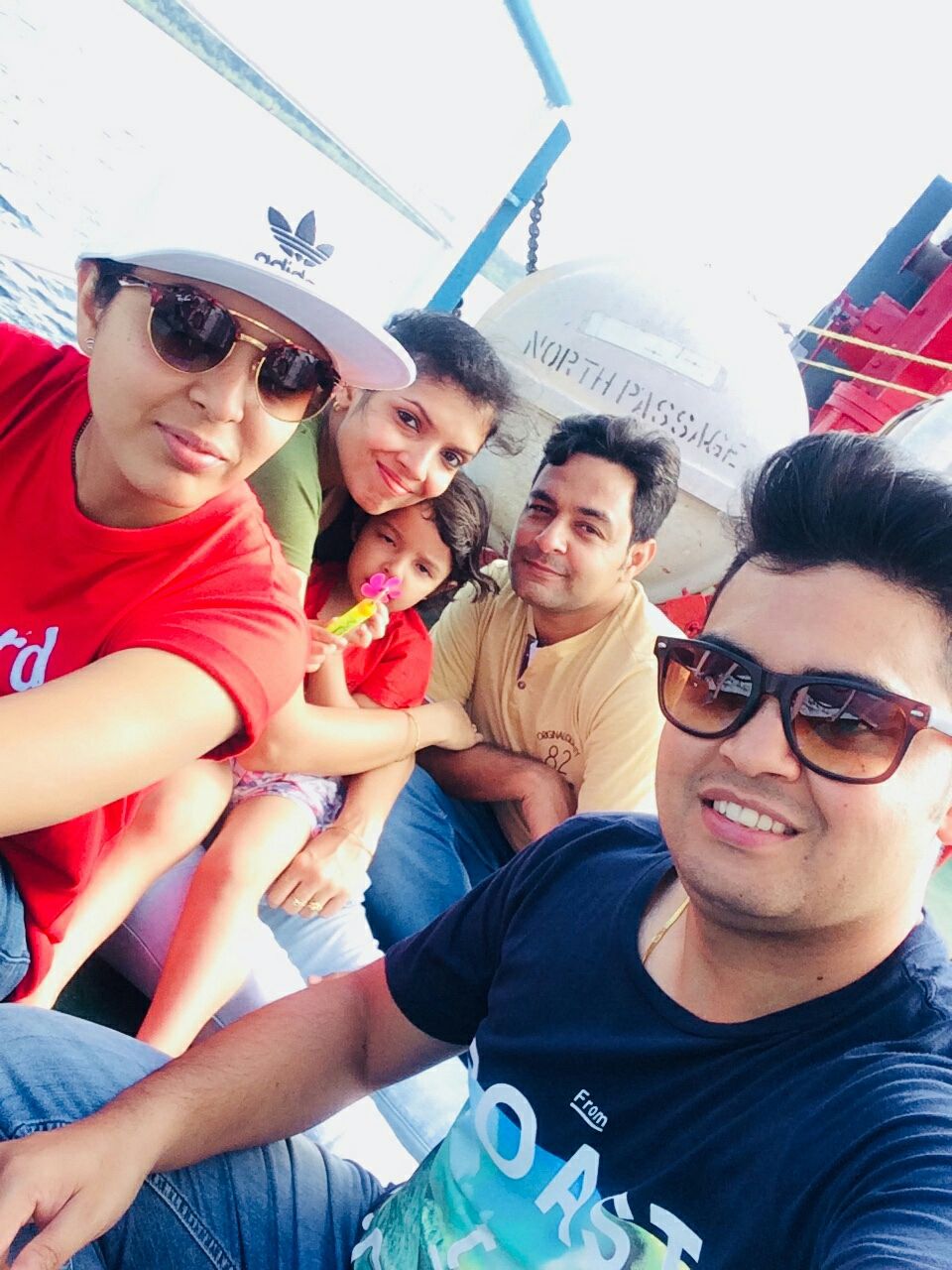 This day was kept for a leisure time, so we all visited sagarika which is the government outlet for taking souvenir for others. Lots of options were available starting from the jewellery, decorative items, wooden toys, apperal and lots more. We have taken few souvenir and lots of memories before boarding an afternoon air india flight directly to new delhi.
Points to be taken into consideration while planning a trip to Andaman:
# Never plan in summers else you'll burn out like anything.
# Prefer a direct flight, which is provided by Air india and Vistara.
# Book a flight way early to get the tickets in best deal.
# Avoid your stay in hotels at new year or Christmas eve else they will charge you like hell saying a gala night charges.
For more pictures and updates you can follow me on my instagram handle @ saksheepihu.