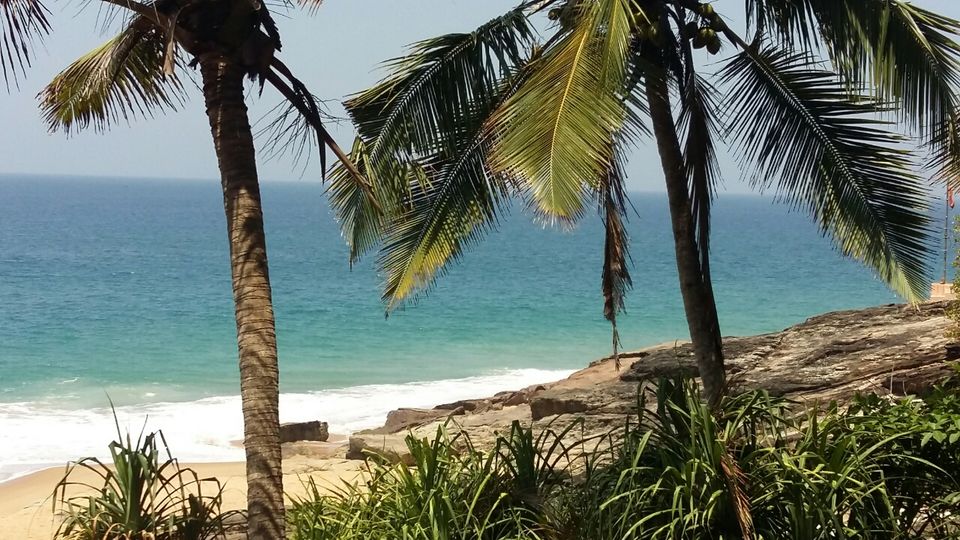 Kovalam, Varkala, Veli, Shangumugam. Explored these beaches in Trivandrum ? All done? Well, you might have missed this one.
Azhimala beach. Discovering this beach in Trivandrum for me was like finding treasure in a god forsaken land. I used the word treasure because you will not see this beach listed in your "places to visit in Trivandrum" searches. It's more like a private beach mostly open to foreigners who stay in the near by resorts.
So what makes this beach special ? It's the color of the water. It's crystal clear, a mixture of deep blue and green like how you see in Europe and is unpolluted.
No sign boards are on the way to guide you and Gmaps won't respond to "Azhimala beach" query. Take the Kovalam-Poovar route and follow "Azhimala temple" sign boards and you will end up at this beach. There's no exclusive path made for beach access. One has to go around the temple by walk but it's worth it. I couldn't witness sunset during my visit as I was on an unplanned schedule but from the looks of it, trust me, you don't wanna miss it :)